Screen sharing facilitates distance selling - Vizolution - ContactCenterWorld.com Blog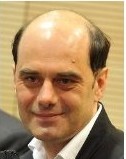 Today's guest blog comes from Patrice Bernard, an Innovation & Technology Consultant at Conix Consulting. His blogs share and comment on the news on emerging technologies and practices in the financial services. Please forgive us for any errors in the translation or scroll down to read Patrice's original blog in french.
---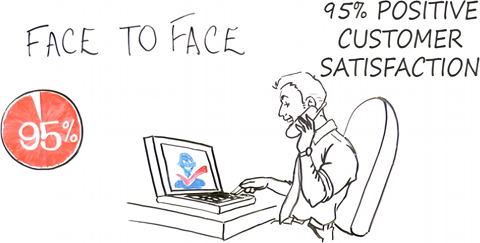 It seems that the Vizolution solution of sharing web screens has already been adopted by the largest banks and British insurance companies.
An unjustly neglected opportunity on our side of the Channel?
Traditionally, "co-browsing" is widespread among large companies, for the purpose of IT support. More rarely (due to difficulties in deployment), it is also sometimes implemented on websites for the general public, again for customer assistance. In all cases, it is a solution with which the user shares his screen with a remote party to perform a task or demonstrate how to perform a particular action.
Much more advanced, vScreen from Vizolution takes this basic principle and deploys new capabilities that make it both easier to use and likely to meet other needs. Firstly, from a technical point of view, the integration is neat: the company represents and warrants that the tool is accessible to any Internet user instantly, regardless of the browser on her/his PC, mobile or tablet, without any prior installation, no risk of incompatibility... On a different note, the available functions are also significantly enriched. Operating fully two-way (consumer to business and vice versa, at the initiative of one or the other), it becomes possible to share files (securely), using a virtual marker on the displayed contents, share documents or forms on the screen (not just web pages), sign (electronically) a commitment or contract ..
Benefits
Thus armed, an agent in a commercial call centre will be able to articulate his arguments to his prospect, submit scenarios on a simulator, make customers take notice and validate conditions and finally submit, and even sign, a contract. The sales cycle therefore takes place entirely remotely, in real time, without requiring the exchange of (snail) mails that often lose customers.
Finally, to ensure compliance with regulatory requirements, all actions performed are recorded and stored, ready to be accessed on demand. It is frequently argued that remote selling - especially for complex products - is hampered by the lack of face to face relationship, which also justifies the emerging fashion of kiosks offering video conferencing in bank branches. With vScreen, Vizolution suggests another perspective: more than human contact, it is the ability to better present and finalize a deal that makes a difference. Additionally, the company boasting a 20% increase in sales using screen sharing seems like a convincing argument ...
No wonder, in these circumstances, that British financial institutions are seduced!
---
For those french speakers visiting us please see below the original article:

Découverte à l'occasion d'une expérimentation que lance actuellement l'assureur « LV= », il semblerait que la solution de partage d'écran web de
Vizolution
ait déjàétéadoptée par les plusgrandesbanques etcompagniesd'assurancebritanniques. Uneopportunitéinjustement négligée de notrecôté de la Manche ?Traditionnellement, le «
co-browsing
» est répandu au sein de grandes entreprises, à des fins de support informatique. Plus rarement (en raison de difficultés de déploiement), il est également parfois mis en œuvre sur des sites web destinés au grand public, toujours dans un but d'assistance. Dans tous les cas, il s'agit d'un dispositif grâce auquel l'utilisateur partage son écran avec un interlocuteur distant, afin que celui-ci exécute une tâche ou démontre pas à pas comment réaliser une action donnée.
Beaucoup plus avancé, le produit vScreen de Vizolution reprend ce principe de base et lui adjoint de nouvelles capacités qui le rendent à la fois plus facile à utiliser et susceptible de répondre à d'autres besoins. D'un point de vue technique, c'est d'abord l'intégration qui est soignée : la jeune société affirme et garantit que l'outil est accessible à tout internaute, instantanément, quel que soit son navigateur, sur PC, mobile ou tablette, sans la moindre installation préalable, sans aucun risque d'incompatibilité…
Dans un registre différent, les fonctions disponibles sont aussi considérablement enrichies. Fonctionnant intégralement à double sens (du consommateur vers l'entreprise et vice-versa, à l'initiative de l'un ou de l'autre), il devient possible d'échanger des fichiers (en toute sécurité), d'utiliser un marqueur virtuel sur les contenus affichés, de partager des documents ou des formulaires à l'écran (et non uniquement des pages web), de signer (par voie électronique) un engagement ou un contrat…
Ainsi armé, un commercial en centre d'appel va pouvoir exposer clairement ses arguments à son prospect, lui présenter des scénarios sur un simulateur, lui faire prendre connaissance et valider des conditions applicables et, enfin, lui soumettre, et même lui faire signer, un contrat. Le cycle de vente se déroule donc entièrement à distance, en temps réel, sans nécessiter l'envoi et le retour de courriers qui font souvent perdre des clients. Enfin, pour assurer le respect des exigences réglementaires, l'ensemble des actions exécutées est enregistré et historisé en détail, prêt à être restitué à la demande.
Il est fréquemment argumenté que la vente à distance – notamment de produits complexes – est handicapée par l'absence de relation face à face, ce qui justifie d'ailleurs la mode émergente des kiosques de visio-conférence dans les nouvelles agences bancaires. Avec vScreen, Vizolution suggère une autre perspective : plus que le contact humain, c'est la capacité à mieux présenter une offre et àfinaliserune transaction quiferait la différence. Et enaffichantune augmentation de 20% desventesavec lepartaged'écran, la propositionparaît convaincante…Pas étonnant, dans ces circonstances, que les institutions financières britanniques se laissent séduire !
Source: http://www.vizolution.co.uk/screen-sharing-facilitates-distance-selling/
Publish Date: July 29, 2014 5:00 AM
---
PREMIUM

CTI Software
(VIEW OUR PAGE)

CTI Software is the creator of custom application called Davos, which complements the telephone client solutions with intelligent features such as automated call attendant, call recording and archivin...

(view more)

PREMIUM

Future Gen International Pte Ltd
(VIEW OUR PAGE)

Outsourcing provider of English Call Centre services, Audio Transcriptions, Big Data ETL (Extract, Transform, Load) , Big Data Visualization, Big Data Predictive Model Generation

PREMIUM

HigherGround, Inc.
(VIEW OUR PAGE)

HigherGround develops data collection, information storage, and interaction analytics solutions that easily transform data into actionable intelligence, enabling operational optimization, enhanced per...

(view more)
---
View more from
Vizolution
Recent Blog Posts:
| | |
| --- | --- |
| Vizolution in 2015 | January 22, 2016 5:00 AM |
| Digitising the Call Centre to improve sales conversions by over 20% | January 22, 2015 5:00 AM |
| How do FS firms measure and improve the customer experience? | September 29, 2014 5:00 AM |
| Without Trust, The Customer Journey is Dead…. | August 1, 2014 5:00 AM |
| Screen sharing facilitates distance selling | July 29, 2014 5:00 AM |
| MMR Monitoring – how much and how? | June 12, 2014 5:00 AM |
| No, TANKS! "Survival is not mandatory" | May 20, 2014 5:00 AM |
| The Rise of the Phoenix | May 9, 2014 5:00 AM |
| The Power of Visual Communication | May 6, 2014 5:00 AM |
| vScreen – a significant opportunity for insurance call centres? | April 30, 2014 5:00 AM |
Industry Champion Award Leaderboard