The Rise of the Phoenix - Vizolution - ContactCenterWorld.com Blog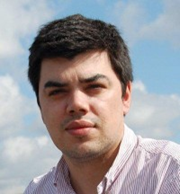 The Rise of the Phoenix - Practices for the Co-creation of Successful Service Experiences in Financial Services
Author: Marcio Rodrigues, @MarcioOnTW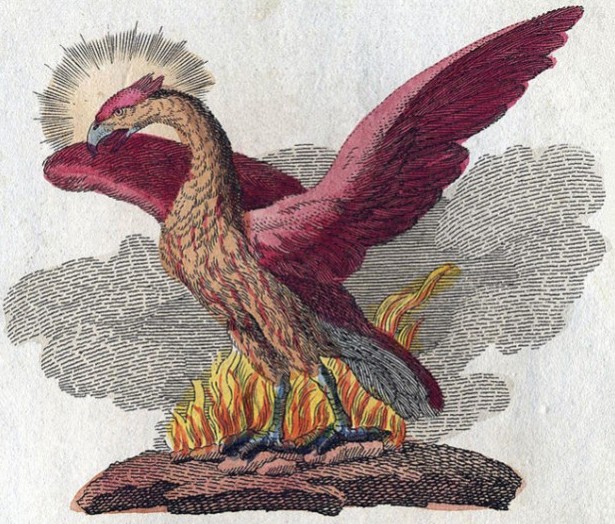 The business world is undergoing a so called creative destruction or sometimes known as Schumpeter's gale - "process of industrial mutation that incessantly revolutionizes the economic structure from within, incessantly destroying the old one, incessantly creating a new one."
This reminds me of the Phoenix – the mythical creature that obtains new life by arising from the ashes of its predecessor. Digital disruption is creating an environment that encapsulates the above, where the old creates room for the new. Financial Services are undergoing it's mutation to clothe itself in the new digital language of the future.
I'm very pleased to be collaborating with Dr. Frederic Ponsignon from Exeter University to bring some relevant insight to the wider financial services community.
---
The first in the series of six posts looks at Customer Engagement.

Author: Frederic Ponsignon, Researcher in Service and Process Management, University of Exeter
Incumbent financial services firms are facing levels of competition never seen before as new players seek to gain a foothold in the market. We know that supermarkets and airlines have been offering retail banking services and credit cards for several years. Yet a bigger threat to the business models of banks, insurers and wealth management firms comes from the so-called "FinTech" companies. These start-ups have been introducing major technological innovations that are dramatically disrupting all markets in the sector. Just google Fidor Bank, Nutmeg, Mint, Motif Investing or Interactive Investor, to name but a few, to get an idea of the revolution that is under way. Such is the threat posed by these newcomers that some analysts go as far as suggesting that incumbents are bound to disappear in the next 30 years or so unless they can reinvent themselves entirely. This means obliterating current operations, and redesigning the entire business model from scratch, starting from a blank sheet of paper. This time incremental change may not be good enough to guarantee survival in the long run.
Regardless of the veracity of this prediction, this new competitive environment has forced FS firms to take a hard look at themselves. Most quickly realised that the crucial ingredient that had been missing in their recipe for success is a true customer-orientation. I believe that this realisation, among other things, has triggered FS firms to shift focus toward competing on customer experience. Although it may a case of too little too late, this move represents an important opportunity for FS firms, and potentially one of their last chances, to convince customers that they do mean business, eventually.
This is the background against which our research team at the University of Exeter decided to investigate the novel practices used by FS firms to design and improve the experience of their customers. We conducted field work in over 20 leading firms across both sides of the Atlantic and derived a set of 6 best practices that enable the co-creation of successful service experiences. We found that an effective service experience in FS meets customers' utilitarian needs, avoids negative emotions and reduces customer pain. Value is created when the service experience provides benefits such as speed, ease of use, confidence and security. Providing hedonic benefits (e.g. cheerfulness and excitement) and creating memorable emotional connections is not a priority. In this post, we briefly discuss one of these best practices.
Best Practice 1: Engage customers in learning activities
In general, customer engagement practices aim to get the customer associated, interested and involved with the provider and its value proposition. We found that successful FS organisations have devised an interesting engagement strategy. As the complexity of financial product and contracts show little signs of diminishing from the customer's viewpoint, it makes sense to focus on educating and guiding customers to minimise the risk of confusion and of negative responses. This philosophy may be termed "educate rather than sell". It consists of developing and exploiting opportunities for engaging with the customer's consumption processes and developing their skills, knowledge and competence. Supporting and helping customers on how to best use the firm's services and products enables them to play their role in the value creation process. There are many ways to do this. For instance, a wealth management organisation has launched a Fantasy Portfolio Management Game, the stock market equivalent to Fantasy Football. The platform allows customers to learn to build a portfolio, understand financial markets, and improve their knowledge of investment products and jargon, whilst having fun. A more traditional approach focuses on designing communication (e.g. letters or emails) and marketing materials (e.g. website design, product brochures) in a way that conveys essential product and service information effectively. This is done by using the right tone of voice and language and, for instance, by avoiding legal terms, jargon and replacing heavy text documentation with images. We spoke to a large retail bank that performed a piece of research to estimate the costs of poorly written customer letters. They were shocked by the number of unwanted and unnecessary incoming customer queries that were handled in the call centre as a direct result of a confusing or unclear customer letter. This led to the redesign of all direct communications to customers. Their new emphasis is on being clear, easy to understand and on how to make it straightforward for their customers.
---
We hope you enjoyed this first blog and please stay tuned for our next installment that will focus on Best Practice 2: Using transaction data to personalise the customer experience.
The full white paper can be accessed here: www.tinyurl.com/ozbd84k
Source: http://www.vizolution.co.uk/the-rise-of-the-phoenix/
Publish Date: May 9, 2014 5:00 AM
---
PREMIUM

HigherGround, Inc.
(VIEW OUR PAGE)

HigherGround develops data collection, information storage, and interaction analytics solutions that easily transform data into actionable intelligence, enabling operational optimization, enhanced per...

(view more)

PREMIUM

CTI Software
(VIEW OUR PAGE)

CTI Software is the creator of custom application called Davos, which complements the telephone client solutions with intelligent features such as automated call attendant, call recording and archivin...

(view more)

PREMIUM

Future Gen International Pte Ltd
(VIEW OUR PAGE)

Outsourcing provider of English Call Centre services, Audio Transcriptions, Big Data ETL (Extract, Transform, Load) , Big Data Visualization, Big Data Predictive Model Generation
---

View more from
Vizolution
Recent Blog Posts:
| | |
| --- | --- |
| Vizolution in 2015 | January 22, 2016 5:00 AM |
| Digitising the Call Centre to improve sales conversions by over 20% | January 22, 2015 5:00 AM |
| How do FS firms measure and improve the customer experience? | September 29, 2014 5:00 AM |
| Without Trust, The Customer Journey is Dead…. | August 1, 2014 5:00 AM |
| Screen sharing facilitates distance selling | July 29, 2014 5:00 AM |
| MMR Monitoring – how much and how? | June 12, 2014 5:00 AM |
| No, TANKS! "Survival is not mandatory" | May 20, 2014 5:00 AM |
| The Rise of the Phoenix | May 9, 2014 5:00 AM |
| The Power of Visual Communication | May 6, 2014 5:00 AM |
| vScreen – a significant opportunity for insurance call centres? | April 30, 2014 5:00 AM |
Industry Champion Award Leaderboard