VoiceNation, LLC - ContactCenterWorld.com Blog
When looking at enlisting the services of an answering service or hiring an in-house receptionist, you don't have to look too far to see which one might better suit your business, law firm, or medical office. It seems with everyone we talk with about the features of an answering service three area rise to the top. They are availability, money, and time (not necessarily in that order). Let's take a quick look each of these and what they could mean for your office.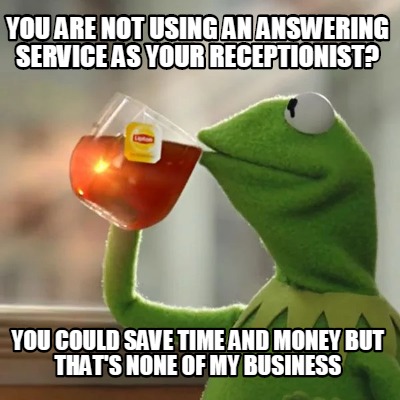 Availability
Sometimes the office can be limiting for all businesses. A regular shift for an employee is usually 8am – 5pm, Monday – Friday, but do you customers or clients have regular shifts? Do their needs stop at 5:00pm on the dot and only happen Monday thru Friday, and not on holidays? Of course not! This is where the perk of availability comes into play when you use an answering service for your business. You have a multitude of professional reps available 24/7 every day of the year. That means never having to worry about missing a sales lead, client intake, or not being available for a patient that might need to change an appointment. Being available at all times shows that you care for and are attentive to the needs of your clients or customers.
Time
Another benefit of utilizing a live answering service is that you save time (and gain peace of mind). You no longer have to worry about spending time, energy, and effort on the recruiting, interviewing, or training part of having employees as it relates to your receptionists and customer service agents. When you bring on an answering service to help manage or grow your business you not only save time from not having to hiring and train someone at the start, you save time when you grow your business or firm since an answering service scales with the growth you experience. Time is not only important for you while in your office but outside the office as well. Being freed up to spend time with your family, friends, or go on that vacation you have been wanting for a while can finally happen.
Money
This one is always the eye opener and the one that any business owner or office manager is most interested in. Besides the old thought that "Time is money", which we have already addressed, the cost of having employees on staff continue to be on the rise. Whether it is insurance, benefits, paid time off, technology or other items needed for a new employee to do their job, it is expensive and not something many people think all the way through when they need to expand or manage growth. When it comes to an onsite customer service rep let's look at a comparison:
For 1 full-time, in-house customer service rep that is paid $10 an hour it will cost you about $1600 per month, that's not including holiday or overtime pay. Plus, you will need to account for insurance sick time, or other benefits. That is just for ONE representative.
Compare this to using one of VoiceNation's most popular plans, the Premier Plan, at just $249 a month. This would free you up significantly to reinvest in your business, provide more for you customers, and give you a whole army of professionally trained call experts to take care of your business.
These are just three of the main benefits of hiring an answering service for your law firm, medical practice, or really any business. There are many more benefits and perks.
For more information on all of the services provided and the benefits of using VoiceNation's live, legal, and medical answering services, please give us a call at 1-866-766-5050 or click the chat button to the side.
Blog Author: Jason Gazaway
Publish Date: June 8, 2017 5:00 AM
---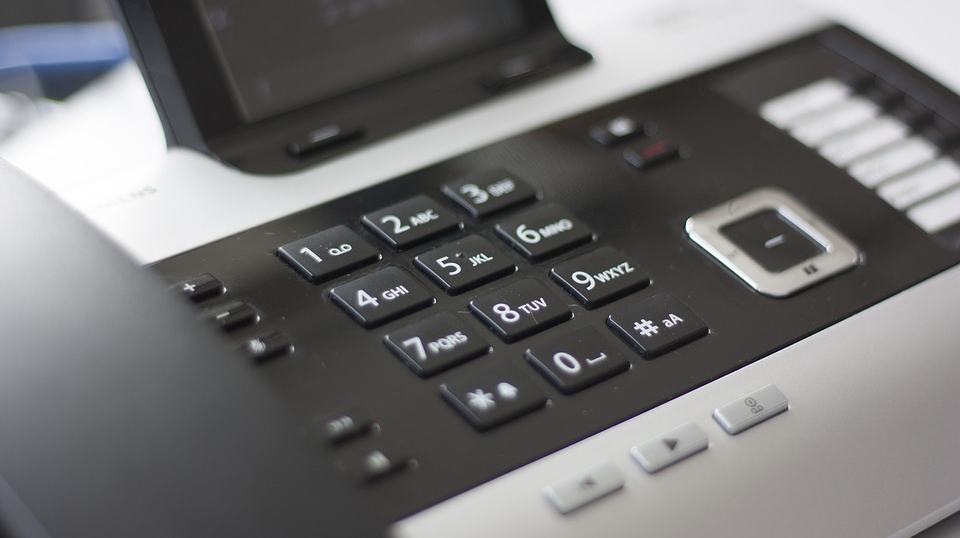 Small businesses vary considerably in organization, operations, and customer outreach. This means that each business, regardless of industry, is likely to need a robust approach to telecommunications. Although the Internet has made staying in touch with people a great deal easier, customers and clients still rely on phones to contact businesses. The complexities associated with a traditional office phone tree means that many small businesses are not going to be able to take advantage of this particular technological asset. Many small business owners rely on mobile phones to stay in touch with the people they serve. SimplyONE™ offers a comprehensive set of solutions that are ideal for a small business owner, field employee, or any other professional that needs to stay in touch at all times.
Professionalism Makes a Difference at Local and National Levels
A 1-800 number distinguishes business telephone lines from personal ones. Numbers beginning with this prefix also indicate to customers that their calls will be toll free. Both of these features help encourage new customers to reach out to your company and make that all-important initial contact. You can set yourself apart from your local, regional, and even national competition with the help of a true 1-800 number.
If your company would be better served with a locally recognizable number, VoiceNation can still help. We can find a local number that reflects your service area and the communities of the people you serve. This is a great way to establish yourself as a true member of your local service area.
Setting up a phone number expressly for your business helps take the weight off your personal cell phone use. You can more easily distinguish between business and personal time with the help of a dedicated business phone number. A business phone number will also keep your cell phone free from interrupted calls; take time to speak with your friends and family instead of putting them off when a business call arrives. All in all, this is a much more professional way to manage your business-related phone calls.
Powerful Networking and Communication Tools Are at Your Fingertips
The voicemail system we offer is incredibly versatile and well suited to the needs of many different business owners and professionals. There are many features that set the SimplyONE™ system apart, such as:
Easy web management tools for rapid configuration of program features
Instant program activation so you do not have to keep your customers waiting
Keep your current phone and all its contacts and apps
Convenient bundled minutes
Receive and send faxes using your SimplyONE™ phone number
Fast and simple call redirection
Detailed call history reports streamline tracking and monitoring operations
These and other tools make the SimplyONE™ package a powerful and dynamic communications solution for busy professionals and business owners. Keeping in touch with customers, clients, employees, coworkers, and third party agents has never been so simple or convenient.
Four Powerful Applications Are Ready to Use
The SimplyONE™ package includes four valuable applications that can be put to work right away. The voicemail function efficiently captures messages left by callers so you can listen whenever you want. The redirect feature allows users to quickly send callers to the correct department or extension; never worry about reciting subsequent phone numbers again. Keep track of important information and new data with the help of the virtual assistant function. Finally, use the 24-hour hotline to play a custom greeting instead of sending callers immediately to a voicemail or fax line.
More Power Over Your Communications
The SimplyONE™ phone solution is designed to help people do more with their time and technology. By giving you a more diverse assortment of tools, we can help you accomplish more in every aspect of your professional life.
This blog was written by Jason Gazaway.
Publish Date: March 14, 2016 5:00 AM
---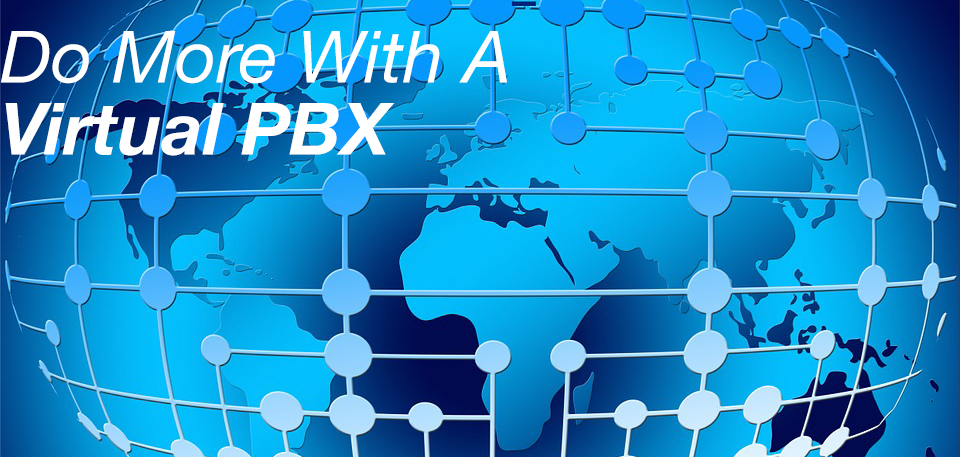 In many ways, a business's phone system is one of its most valuable technological assets. Many business phone systems are organized in a special configuration called a private branch exchange, or PBX. A PBX allows internal users to contact one another using standard phone numbers designated by the system architect; this way each employee or department has its own specific number that can be used within the exchange. Managing this valuable system used to require a significant investment in specialized computer hardware and phone equipment. Today, VoiceNation offers a more dynamic solution that is better suited to the distinct character of today's emerging businesses. A virtual PBX may be a more effective way of setting up a phone network that lets members of a single company stay in touch with one another even over great distances.
How Does a PBX System Work?
A caller wishing to reach a company calls a single phone number; this is the company's primary business line. From there, the call can be routed to any employee or department with a designated number inside the private branch exchange network. Traditionally, all of these lines were organized and routed with the help of a central computer. This necessitated a complex arrangement of hardware, wires, and specialized phones.
A Virtual System Can Do More for Company Members
Our virtual PBX, NextPBX™, works similarly, although it lacks the same kind of physical arrangement. The virtual switchboard and connectivity infrastructure allows members of the branch exchange to be located in geographically distant locations while still remaining part of the phone network.
Each PBX member can be assigned a specific extension, which allows calls to be routed back and forth from the central trunk switchboard or from one member to another. Employees located in Miami, Seattle, Denver, or Chicago can all coordinate their communication without dropping calls or losing messages.
Adapting to the Changing Needs of Modern Businesses
Thanks to the mobile computing revolution, it is now possible to work just about anywhere. Staying in touch via email, virtual business environments, and other computer-based options have helped people do business in increasingly dynamic and adaptable ways, but phone-based communication remained problematic. A new approach to phone system design was required, and this is exactly what we can provide.
Our service package features many important benefits to users, including:
Routing to landlines, cell phones, faxes, or dial-by-name directories
Use an existing telephone number as your central business line or choose a local number or 1-800 number
No debited minutes, connect charges, or other usage fees for inbound messages or calls
An unlimited number of extensions
Personalized greetings
Call forwarding and voicemail
Capacity for multiple concurrent calls, eliminating busy signals
Extension members also have the ability to set their availabilities, so that others know when they have stepped away. A convenient web interface lets users handle all kinds of essential management tasks to further personalize the way their segment of the PBX functions. This is a great way to further distinguish your company's character.
Enhancing Professionalism at Every Level
Private branch exchanges and other communication tools help businesses operate effectively. They also help organizations look professional, established, and trustworthy. A 1-800 lends considerably legitimacy to a company, and a well-managed internal phone network helps customers feel confident that their calls are being heard. Company employees also have a much easier time staying in touch when a well-designed phone network is in place. Implementing this kind of virtual network is a great way to grow your company while continuing to provide an exceptional level of outreach and consistent internal communication.
We can help your business grow to the next level with dynamic communication tools built for people like you.
This blog was written by Jason Gazaway
Publish Date: March 14, 2016 5:00 AM
---

In the business world, a missed call can easily translate into a missed business opportunity. This may seem like a terrifying prospect to many, but there are ways that you can take every single call with little or no effort. Live answering services provide you with a live operator who will act as an extension of your company or practice, answering phone calls and responding to customer inquiries. If you have ever felt overwhelmed by the sheer volume of calls to your business, VoiceNation's industry-leading live answering service may be just what you need to grow and control your business.
Professional Operators
With a live answering service, you will be provided with a toll-free or local business number. This will give callers access to your company at all times of the day, so there is no need to worry about missed calls during vacations, holidays, or sick days. The operator will respond to customers using your own personally designed script, and he or she will be responsible for entering data into forms, forwarding calls, and taking messages. Each of our in-house call center agent is professionally trained on a daily basis to provide the highest-caliber customer service available for your clients and business.
Fast and Simple Setup
Contrary to popular belief, utilizing a live answering service does not require complicated equipment or technologically confusing processes. As a business owner, you will be able to choose from seven answering plans that are unmatched in price and simplicity; each plan offers a different amount of minutes and services. After choosing a plan, you will be walked through a simple, user-friendly setup wizard. This will allow you to instantly activate your live answering service. If you don't see a plan that fits your business needs, our company can craft a custom plan according to your specifications. It is that easy. Plus, we will not nickel and dime you for features that other companies make you pay for, with VoiceNation, they are included in our low prices.
Total Control From a Single Dashboard
Your live answering service can be easily and conveniently controlled from a central dashboard. This dashboard will be accessible from a myriad of devices, and you will be able to monitor your account and make changes from any location. The dashboard is designed to be user-friendly, and its video tutorials will show you the most effective way to get the most out of your service.
Keep Detailed Records
Once you set up your live answering system, you will gain access to detailed call records showing you the date, time, identity, and classification of every single call. You will also have the ability to sort calls based on the aforementioned criteria to meet your individual needs. In addition to organizing your calls, you will also have the ability to organize your messages. All accounts include a free voicemail and fax number, so you will be able to listen to all of your messages and view your faxes online. This fax service does not require you to utilize an actual fax machine or separate phone line.
A Solution for Every Business
The business world is composed of a vast number of companies and industries, and you may be wondering if we can provide you with a solution to fit your individual business. Below are just a few of the businesses and organizations that VoiceNation can provide solutions for:
Academic Institutions
Hospitals
Construction Companies
Government Agencies
Legal
Real Estate
Non-profits
Small Businesses
Simply put, our live answering representatives are trained in a variety of industries and professional areas, so you will never have to worry about whether or not your callers are interacting with a knowledgeable individual.
Never Miss Another Call
All businesses can benefit from VoiceNation's live answering services, regardless of their size or industry. When you take advantage of an answering service's unrivaled benefits, you will never have to worry about missing out on another call. Don't overwhelm yourself with dozens of phone numbers and calls that you may or may not have time to respond to – try using a live answering service instead.
Let us assist you with moving your business forward with our "real people", start your super easy, instant activation today or give us a call at 1-877-774-1717 to help you out.
This blog was written by Jason Gazaway.
Publish Date: March 10, 2016 5:00 AM
---
Your business is growing. You wish for more hours in the day to be able to get everything done. You have dreamed of your business being at this point for years. Your customers and clients are spreading the word of your business and customer service faster than you can get your next sales flier or email out the door. You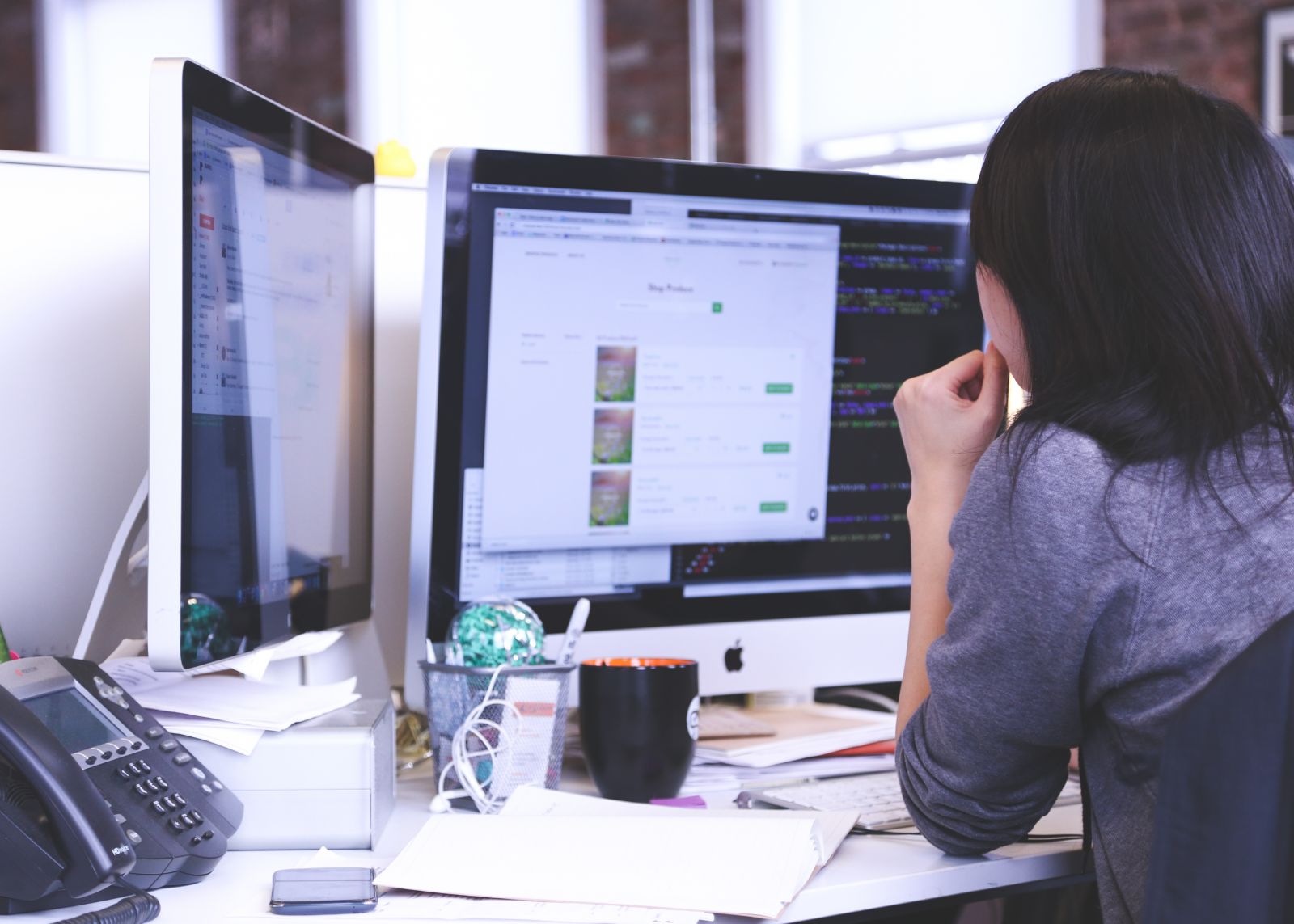 stop and think, "How in the world can I handle all of this and not lose my mind???"
Have you stopped and thought about using a live answering service for your small business? Now, hang with me for a moment. You might be thinking, "I don't need some answering my calls, I need someone helping me!" Or maybe you are thinking, "I can't afford that!" I would be willing to bet that you cannot NOT afford it.
You want more growth, but how do you handle it? You want better customer service, but you can't afford more staff. You need to be working 24/7, but you are human. You would like to see your family more before your kids grow up and leave the house, but how do you find work-life balance when trying to get your business off the ground, because after all this is what you have been working towards.
A live answering service can help with all of this. From customer service, customer retention, to 24/7 responsiveness, to minimal financial cost to you, to increasing bandwidth. A live answering service for your small business is the way to go, and we are the right answer. I can help convince you a little more. Read the following 4 articles on the live answering service solution for small businesses and I am 110% sure you will see the benefits to your business, and to you personally, jump off the screen. After that give us a call, shoot us an email or just hop on over and sign up today. With instant activation, your business will be up and running with our rock star customer reps in just a few minutes. Give it a try today and give your business some breathing room to grow even more.
12.5 Reasons Your Small Business Needs An Answering Service
3 Ways An Answering Service Can Help Your Small Business
A Live Answering Service Gives Versatility to Your Small Business
Live Answering Service vs. Onsite Employees
This blog was written by Jason Gazaway.
Publish Date: February 18, 2016 5:00 AM
---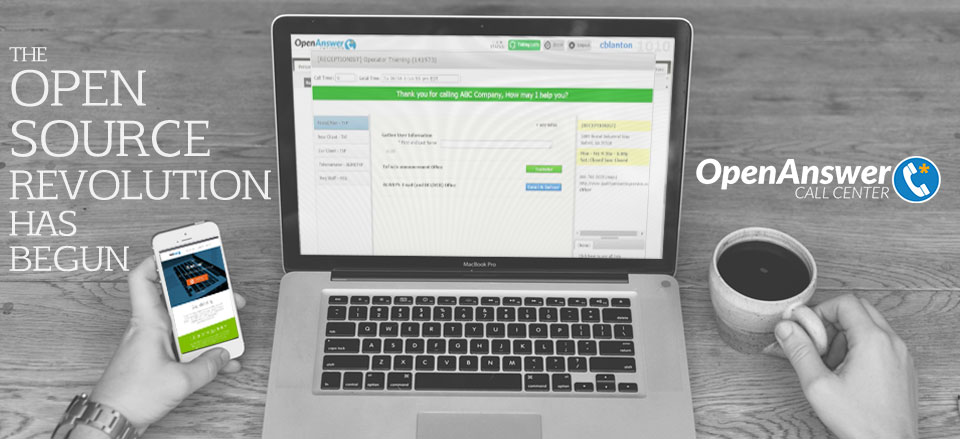 On June 22, 2015 we at VoiceNation did something bold, something completely out of the box and disruptive. We zipped up our source code for our own, custom built open source answering service platform and we offered it up for free to the world. Who would do such a thing? Isn't that risky?
Well, in a normal startup scenario a call center operator would consult with a big name software/hardware provider and delve into lengthy legal documents and per-seat contracts for both the closed use of the software and depending on the company, the hardware as well. This typical setup is not cheap and forget about ever modifying the code to adapt to your own answering service scenarios ... it would take months, if not years to implement. And, if you're a growing call center and you need to add new stations you could expect to throw down some serious green to make it happen. This is where we found a problem and CEO, Jay Reeder had a vision for a solution that would be freely available to anyone willing to get their hands dirty and install the software.
OpenAnswer, now available for download at VoiceNation.com/OpenAnswer. Our vision is grounded in the open source initiative, which we believe is where real innovation is happening in the tech world. We not only want to be a part of this innovation wave but we want to help shepherd the answering service community and take it to new levels where collaboration is king. Joining the brightest developer minds in the industry together under one purpose would no doubt be a fruitful adventure for us all so we invite you to join with us.
We've documented our code and will be leading discussion forums for OpenAnswer on our website and we encourage you to jump in and familiarize yourself with the code. We've run a battery of real-life tests with the source code in our own answering service call center as well as at non-profit organization employing around 20 call center agents. We will continue to improve the code and we really look forward to seeing how this plays out in the industry.
Join the open source revolution!
This blog was written by Josh Merriam.
Publish Date: June 30, 2015 5:00 AM
---

After years in the making as architects of our technology, we've created a revolutionary platform for answering services, and we're giving it away to the world on June 22nd.
With the release of OpenAnswer, a revolutionary new open source answering service software, the industry will have a collaborative solution made freely available. Based on cutting-edge technology and open standards with no binding contracts, you will now have complete control over your operation starting with the most flexible call center software in the market.
Call center seats will no longer cost thousands of dollars to outfit and deploy. Nor will you have your hands tied in lengthy per-seat contracts. The concept of giving our software to the world is virtually unheard of in the industry. With OpenAnswer, you'll get the flexibility you need without the one-size-fits-all constraints of proprietary software. Go ahead, set your call center free.
Being open source, OpenAnswer is completely free to download, install, and modify, so make it yours! There are no licensing fees. Plus, you get unlimited seats and limitless scalability for your growing call center. We're excited to see how the development community will contribute to the code. Developers can share code changes and join the discussion with the budding OpenAnswer community at VoiceNation.com/OpenAnswer.
OpenAnswer Specs
In case you're as excited as we are, here are some software specs you should know:
The OpenAnswer operator screen is 100% browser based, utilizing modern web frameworks for an extremely operator-friendly UI.
OpenAnswer is integrated with the Tasterix telephony software, which can be installed on your own servers, thereby eliminating the need for proprietary hardware or software.
OpenAnswer is OS independent. The software itself needs to be installed on an Asterisk server but the operator screen works in any modern browser.
Built-in robust reporting features analyze your call flow and allow for real-time call monitoring.
Highly customizable UI allows for complex account setup with ease.
Well documented code with free support community.
Make sure you follow us on Twitter and subscribe to our blog feed for more up to date information about OpenAnswer.
Join the revolution on June 22nd!
This blog was written by Ashley Pardue.
Publish Date: June 8, 2015 5:00 AM
---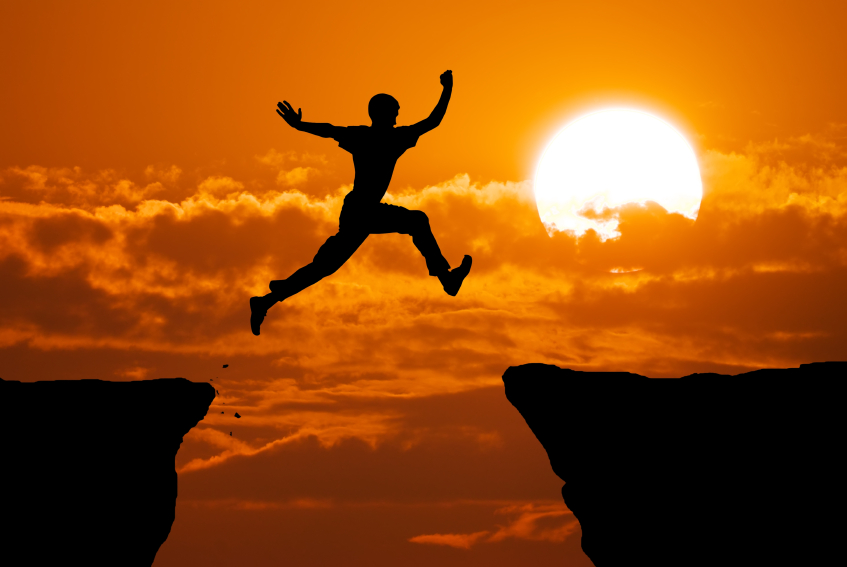 CAUTION!
"The biggest risk is not taking any risk...In a world that changes really quickly, the only strategy that is guaranteed to fail is not taking risks." - Mark Zuckerburg
I've always considered myself to be a risk taker. Well, I certainly like to think of myself as a risk taker, but in reality I only take "risks" when I feel comfortable doing so. Risks aren't risks unless you're unsure of the outcome. It takes a lot to step out, take more chances, and listen to my gut without over thinking things.
I grew up in a very cautious environment. "There are just some things that you shouldn't say, shouldn't do, and shouldn't think" was my motto as I learned to handle life on my own. Without knowing it, this mentality owned me. Whenever I would see people do the things that I was cautious to even think about doing, it would send me into a judgmental, internal rampage.
But as my early adult years approached, my sister gave me a piece of advice: "Emily, sometimes you just can't worry so much about what other people are thinking of you. They have to make their own decisions and so do you." This changed my perspective on life from then on.
Why did this motivate me to become a "risk taker"? Simple. I stopped being so concerned that I would fail. Failure used to be my biggest fear and now it is becoming by biggest motivator. If fear can be changed into motivation and anxiety turned into determination, I really believe that individuals will be able to see themselves succeed in ways they never thought possible, both personally and professionally.
"If you are deliberately trying to create a future that feels safe, you will willfully ignore the future that is likely." -Seth Godin
You're probably thinking, "What on earth does this have to do with business?" To put it simply – everything. Your business is never going to stand out without taking risks. You will never be considered the knowledge leader in your industry without stepping out into areas that no one else is willing to go. This might mean failure. In fact, some failure is inevitable. But without failure, we can never reach new heights in our businesses.
Caution chokes out growth.
Caution prevents us from looking at the glass half-full and from taking each new opportunity for what it is, instead of just sticking to the original plan. You can't always plan success, but you can put yourself in a position to succeed. And guess what? If you fail, you've learned! And what is more conducive to a successful company, small business, or personal life than knowledge from experience? If we don't experience then we don't learn, if we don't learn then we don't grow, if we don't grow then we don't reach our goals, and if we don't reach out goals then we feel like failures. When we feel like failures, we become cautious and we don't take the risks that lead to new and exciting experiences.
So get out there and take a risk! Do something you wouldn't do and if it doesn't work, then own it and move on. Never stop adventuring and be sure to take yourself and your company where you want to go.
Publish Date: May 4, 2015 5:00 AM
---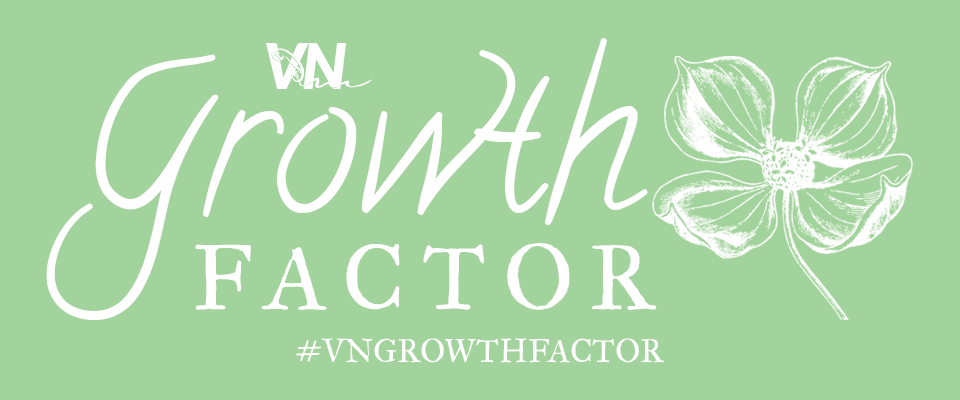 Spring is in the air! Flowers are blooming, critters are starting to come out of hibernation, and the air is filled with all sorts of incredible fragrances. The sun and the breeze have us in such a great mood, we've decided it's promotion time!
Springtime brings growth not just in our flowers, our weeds, and our allergies, but also growth within your business. VoiceNation believes strongly that as a company's influence grows, so does their responsibility to have a positive impact on their community. So this Spring, we want to know what you are doing as a business to help grow your community. Are you going green? Planting trees for a school? Cleaning up a park?
Share with us how you are being innovative with your initiatives to give back to your community and receive a promo code for half off your setup fee* upon purchasing a new premium plan (a $37.50 value)!
You can submit your story on Facebook or Twitter. Just tag VoiceNation and add the hash tag #VNgrowthfactor, then you'll receive a direct message with your promo code! One lucky winner will get shout out on our blog congratulating you on your innovation in making your community a better place. All entries must be submitted by Earth day – April 22nd and our winner will be announced on April 29th.
So get out there, grow your community, and be sure to submit your story!
*Must be a premium level plan. This excludes the 30-for-30 plan.
Publish Date: April 7, 2015 5:00 AM
---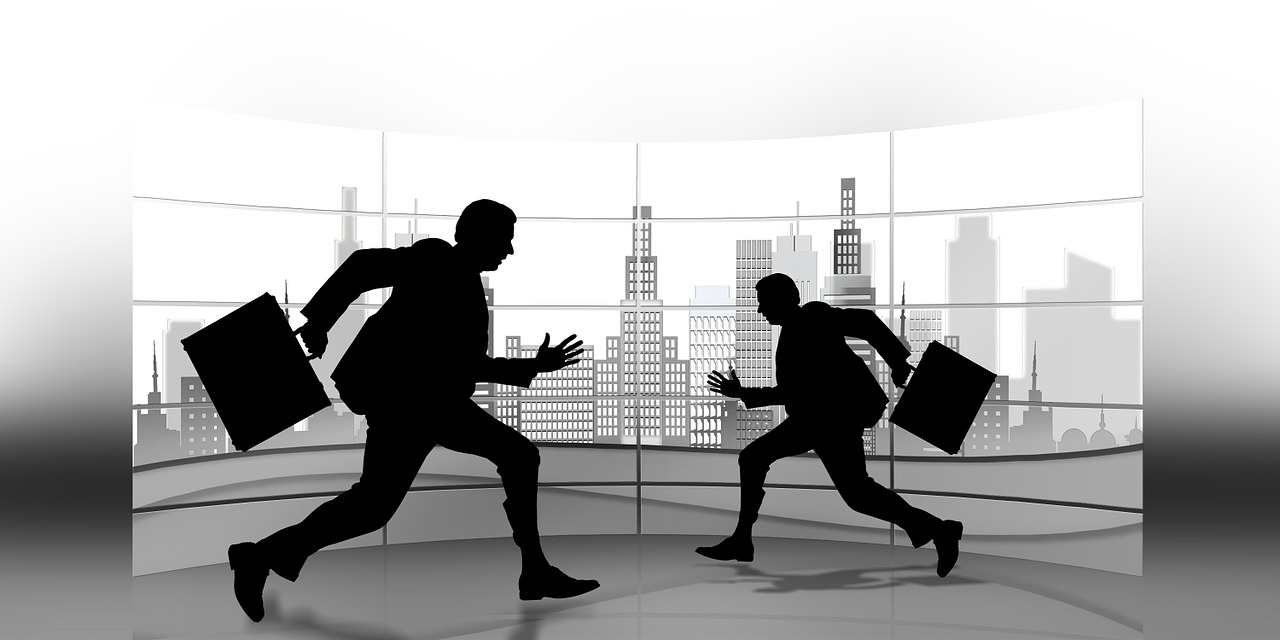 For the average Joe, tax season can be stressful. There are documents to keep up with, words that most of us don't understand, and an overwhelming amount of numbers. Yet once we gather all of our information and hand it over to our accountant, the stress fades away and we are able to go on with our day-to-day lives. For our accountants however, the work has just begun. Whether you are a part of a large firm or an independent practice, February to April quickly becomes a non-stop rush. VoiceNation is here to help.
Here are three reasons that your accounting firm can benefit from using live answering during tax season: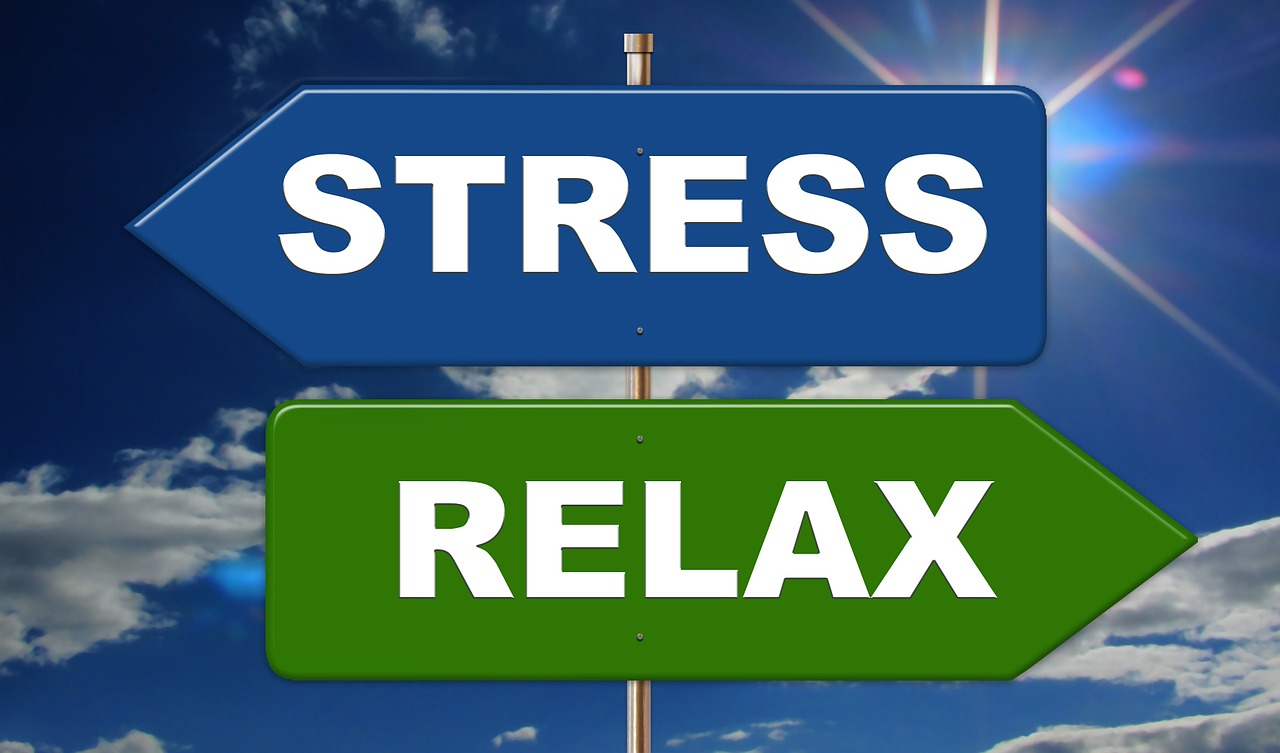 1) We'll make sure that you never miss a call.
You're busy – REALLY busy – so let us manage your calls and you can go back to managing your business schedule without being on the phone 24/7.
2) You work in a competitive industry and we'll help you stand out.
Your reputation is not only built on your skill with numbers, but also in how accessible you are. We want to help make sure your clients feel understood, respected, and appreciated so that year after year, they know you can be trusted with their taxes.
3) We'll help you relieve a little stress.
It's important in the busy season to block out time for no interruptions in order to get things done. This will not only help increase productivity, but also minimize your stress levels. While you're knocking things out, we'll take care of your calls so that you can focus on what you're doing instead of worrying about what you're missing.
Tax season for accountants is always hectic, but it doesn't have to be stressful. VoiceNation is here to help ease the chaos and play our part in checking off your to do list. Let us help you stay in the zone this tax season and do what you do best, crunch the numbers and serve your clients!
Set up your account today and we'll be answering your calls in minutes!
This blog was written by LeeAnna Channell
Publish Date: March 9, 2015 5:00 AM
---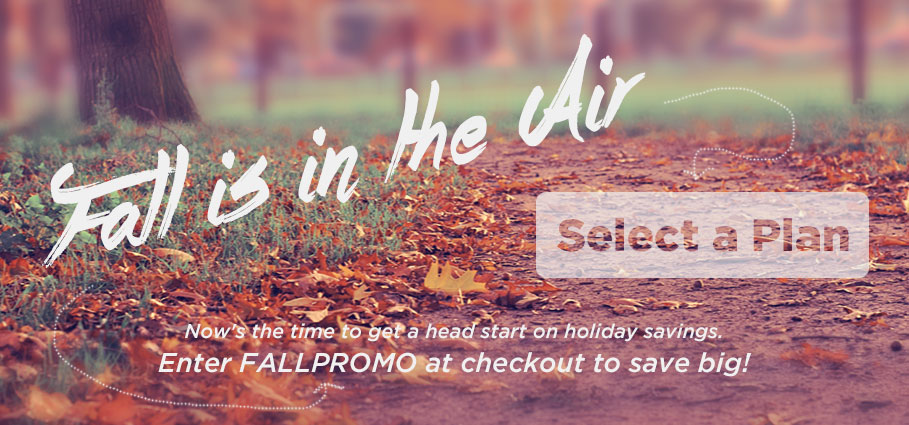 If you think you have to be tied to your desk over the holidays because you can't afford to miss a call, think again! VoiceNation's customer service staff is available 24/7/365 to answer your calls. When you sign up for VoiceNation's 24 hour answering services, our professionally trained live operators will act as your receptionist- answering incoming calls, taking messages, forwarding calls to your cell, placing online web orders, and more! And, your customers don't even have to know they're speaking with your answering service if you don't want them to. We answer all calls according to your call script and detailed instructions.
Plus, it's super affordable! Plans start at just $30 a month and right now, you can save 50% off your set up fee with our NEW coupon code! And what makes our business answering service so perfect for the holidays is that you aren't locked into a contract. That means if you'd like to hire us to take your calls specifically during the holiday season, we can!
So, go! Have some fun! Relax with family and friends and rest assured, your business is in good hands.
This blog was written by Ashley Pardue.
Publish Date: November 19, 2014 5:00 AM