Solutions Series: Do More With a Virtual PBX - VoiceNation, LLC - ContactCenterWorld.com Blog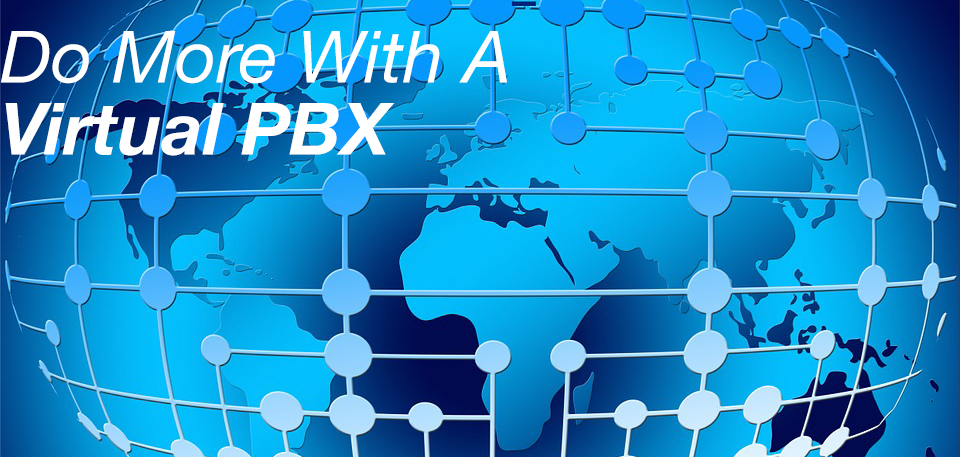 In many ways, a business's phone system is one of its most valuable technological assets. Many business phone systems are organized in a special configuration called a private branch exchange, or PBX. A PBX allows internal users to contact one another using standard phone numbers designated by the system architect; this way each employee or department has its own specific number that can be used within the exchange. Managing this valuable system used to require a significant investment in specialized computer hardware and phone equipment. Today, VoiceNation offers a more dynamic solution that is better suited to the distinct character of today's emerging businesses. A virtual PBX may be a more effective way of setting up a phone network that lets members of a single company stay in touch with one another even over great distances.
How Does a PBX System Work?
A caller wishing to reach a company calls a single phone number; this is the company's primary business line. From there, the call can be routed to any employee or department with a designated number inside the private branch exchange network. Traditionally, all of these lines were organized and routed with the help of a central computer. This necessitated a complex arrangement of hardware, wires, and specialized phones.
A Virtual System Can Do More for Company Members
Our virtual PBX, NextPBX™, works similarly, although it lacks the same kind of physical arrangement. The virtual switchboard and connectivity infrastructure allows members of the branch exchange to be located in geographically distant locations while still remaining part of the phone network.
Each PBX member can be assigned a specific extension, which allows calls to be routed back and forth from the central trunk switchboard or from one member to another. Employees located in Miami, Seattle, Denver, or Chicago can all coordinate their communication without dropping calls or losing messages.
Adapting to the Changing Needs of Modern Businesses
Thanks to the mobile computing revolution, it is now possible to work just about anywhere. Staying in touch via email, virtual business environments, and other computer-based options have helped people do business in increasingly dynamic and adaptable ways, but phone-based communication remained problematic. A new approach to phone system design was required, and this is exactly what we can provide.
Our service package features many important benefits to users, including:
Routing to landlines, cell phones, faxes, or dial-by-name directories
Use an existing telephone number as your central business line or choose a local number or 1-800 number
No debited minutes, connect charges, or other usage fees for inbound messages or calls
An unlimited number of extensions
Personalized greetings
Call forwarding and voicemail
Capacity for multiple concurrent calls, eliminating busy signals
Extension members also have the ability to set their availabilities, so that others know when they have stepped away. A convenient web interface lets users handle all kinds of essential management tasks to further personalize the way their segment of the PBX functions. This is a great way to further distinguish your company's character.
Enhancing Professionalism at Every Level
Private branch exchanges and other communication tools help businesses operate effectively. They also help organizations look professional, established, and trustworthy. A 1-800 lends considerably legitimacy to a company, and a well-managed internal phone network helps customers feel confident that their calls are being heard. Company employees also have a much easier time staying in touch when a well-designed phone network is in place. Implementing this kind of virtual network is a great way to grow your company while continuing to provide an exceptional level of outreach and consistent internal communication.
We can help your business grow to the next level with dynamic communication tools built for people like you.
This blog was written by Jason Gazaway
Source: http://www.voicenation.com/blog/solutions-series-do-more-with-a-virtual-pbx
Publish Date: March 14, 2016 5:00 AM
---
PREMIUM

HigherGround, Inc.
(VIEW OUR PAGE)

HigherGround develops data collection, information storage, and interaction analytics solutions that easily transform data into actionable intelligence, enabling operational optimization, enhanced per...

(view more)

PREMIUM

Avizent Ltd
(VIEW OUR PAGE)

Advanced AI technology and Natural Language Processing delivered to clients in the Cloud that harnesses both voice and digital conversations. The focus is on building an environment where intelligent ...

(view more)

PREMIUM

CTI Software
(VIEW OUR PAGE)

CTI Software is the creator of custom application called Davos, which complements the telephone client solutions with intelligent features such as automated call attendant, call recording and archivin...

(view more)
---

View more from
VoiceNation, LLC
Recent Blog Posts:
| | |
| --- | --- |
| Should I hire an answering service or an onsite receptionist? | June 8, 2017 5:00 AM |
| Solutions Series: Do More With a Virtual PBX | March 14, 2016 5:00 AM |
| Solution Series: More Than Just Your Typical Voicemail | March 14, 2016 5:00 AM |
| Solutions Series: Live Answering Service | March 10, 2016 5:00 AM |
| Why Your Small Business Needs a Live Answering Service | February 18, 2016 5:00 AM |
| Open Source Revolution | June 30, 2015 5:00 AM |
| Open Source Revolution - OpenAnswer is Coming! | June 8, 2015 5:00 AM |
| Business Hack #1: Risky Business | May 4, 2015 5:00 AM |
| Spring Promo! The Growth Factor | April 7, 2015 5:00 AM |
| 3 Ways That Accountants Benefit From Live Answering During Tax Season | March 9, 2015 5:00 AM |
Industry Champion Award Leaderboard