Solution Series: More Than Just Your Typical Voicemail - VoiceNation, LLC - ContactCenterWorld.com Blog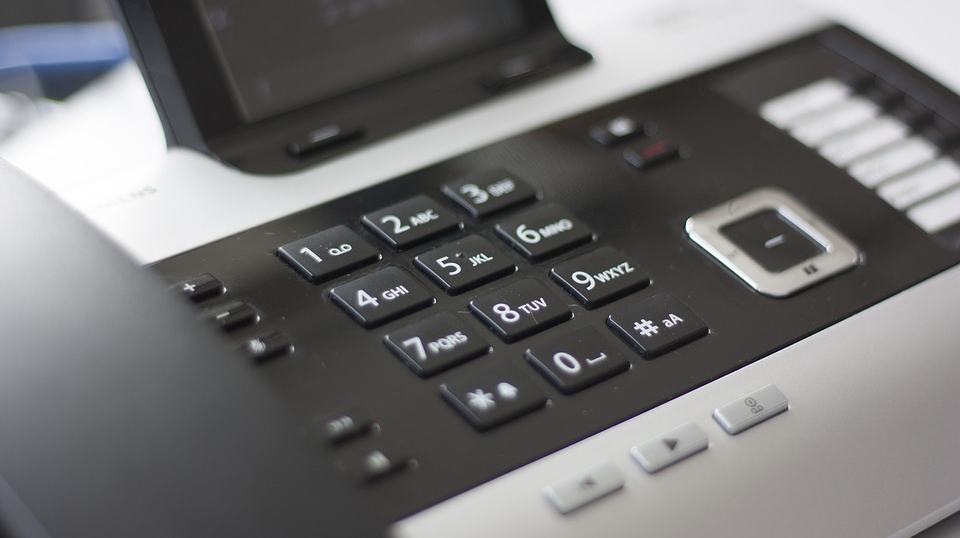 Small businesses vary considerably in organization, operations, and customer outreach. This means that each business, regardless of industry, is likely to need a robust approach to telecommunications. Although the Internet has made staying in touch with people a great deal easier, customers and clients still rely on phones to contact businesses. The complexities associated with a traditional office phone tree means that many small businesses are not going to be able to take advantage of this particular technological asset. Many small business owners rely on mobile phones to stay in touch with the people they serve. SimplyONE™ offers a comprehensive set of solutions that are ideal for a small business owner, field employee, or any other professional that needs to stay in touch at all times.
Professionalism Makes a Difference at Local and National Levels
A 1-800 number distinguishes business telephone lines from personal ones. Numbers beginning with this prefix also indicate to customers that their calls will be toll free. Both of these features help encourage new customers to reach out to your company and make that all-important initial contact. You can set yourself apart from your local, regional, and even national competition with the help of a true 1-800 number.
If your company would be better served with a locally recognizable number, VoiceNation can still help. We can find a local number that reflects your service area and the communities of the people you serve. This is a great way to establish yourself as a true member of your local service area.
Setting up a phone number expressly for your business helps take the weight off your personal cell phone use. You can more easily distinguish between business and personal time with the help of a dedicated business phone number. A business phone number will also keep your cell phone free from interrupted calls; take time to speak with your friends and family instead of putting them off when a business call arrives. All in all, this is a much more professional way to manage your business-related phone calls.
Powerful Networking and Communication Tools Are at Your Fingertips
The voicemail system we offer is incredibly versatile and well suited to the needs of many different business owners and professionals. There are many features that set the SimplyONE™ system apart, such as:
Easy web management tools for rapid configuration of program features
Instant program activation so you do not have to keep your customers waiting
Keep your current phone and all its contacts and apps
Convenient bundled minutes
Receive and send faxes using your SimplyONE™ phone number
Fast and simple call redirection
Detailed call history reports streamline tracking and monitoring operations
These and other tools make the SimplyONE™ package a powerful and dynamic communications solution for busy professionals and business owners. Keeping in touch with customers, clients, employees, coworkers, and third party agents has never been so simple or convenient.
Four Powerful Applications Are Ready to Use
The SimplyONE™ package includes four valuable applications that can be put to work right away. The voicemail function efficiently captures messages left by callers so you can listen whenever you want. The redirect feature allows users to quickly send callers to the correct department or extension; never worry about reciting subsequent phone numbers again. Keep track of important information and new data with the help of the virtual assistant function. Finally, use the 24-hour hotline to play a custom greeting instead of sending callers immediately to a voicemail or fax line.
More Power Over Your Communications
The SimplyONE™ phone solution is designed to help people do more with their time and technology. By giving you a more diverse assortment of tools, we can help you accomplish more in every aspect of your professional life.
This blog was written by Jason Gazaway.
Source: http://www.voicenation.com/blog/solution-series-more-than-just-your-typical-voicemail
Publish Date: March 14, 2016 5:00 AM
---
PREMIUM

Future Gen International Pte Ltd
(VIEW OUR PAGE)

Outsourcing provider of English Call Centre services, Audio Transcriptions, Big Data ETL (Extract, Transform, Load) , Big Data Visualization, Big Data Predictive Model Generation

PREMIUM

ConceptCall
(VIEW OUR PAGE)

Аутсорсинговый контакт-центр ConceptCall| КонцептКолл специализируется на исходящем и входящем телемаркетинге: мы предоставляем услуги по осуществлению холодных звонков и продажи по телефону, проводим...

(view more)

PREMIUM

Avizent Ltd
(VIEW OUR PAGE)

Advanced AI technology and Natural Language Processing delivered to clients in the Cloud that harnesses both voice and digital conversations. The focus is on building an environment where intelligent ...

(view more)
---

View more from
VoiceNation, LLC
Recent Blog Posts:
| | |
| --- | --- |
| Should I hire an answering service or an onsite receptionist? | June 8, 2017 5:00 AM |
| Solutions Series: Do More With a Virtual PBX | March 14, 2016 5:00 AM |
| Solution Series: More Than Just Your Typical Voicemail | March 14, 2016 5:00 AM |
| Solutions Series: Live Answering Service | March 10, 2016 5:00 AM |
| Why Your Small Business Needs a Live Answering Service | February 18, 2016 5:00 AM |
| Open Source Revolution | June 30, 2015 5:00 AM |
| Open Source Revolution - OpenAnswer is Coming! | June 8, 2015 5:00 AM |
| Business Hack #1: Risky Business | May 4, 2015 5:00 AM |
| Spring Promo! The Growth Factor | April 7, 2015 5:00 AM |
| 3 Ways That Accountants Benefit From Live Answering During Tax Season | March 9, 2015 5:00 AM |
Industry Champion Award Leaderboard