VoIP Supply - ContactCenterWorld.com Blog
Page: 1 | 2 | 3 | 4 | 5 | 6 | 7 | 8 | 9 | 10 | 11 | 12 | 13 | 14 | 15 | 16 | 17 | 18 | 19 | 20 | 21 | 22 | 23 | 24 | 25 | 26 | 27
April 24th, 2018 - Mitel®, a leading unified communications solutions provider for businesses, today announced that it has entered into a definitive arrangement agreement to be acquired by an investor group led by affiliates of Searchlight Capital Partners.
This deal will be an all-cash transaction valued at $2 billion, including Mitel's net debt. The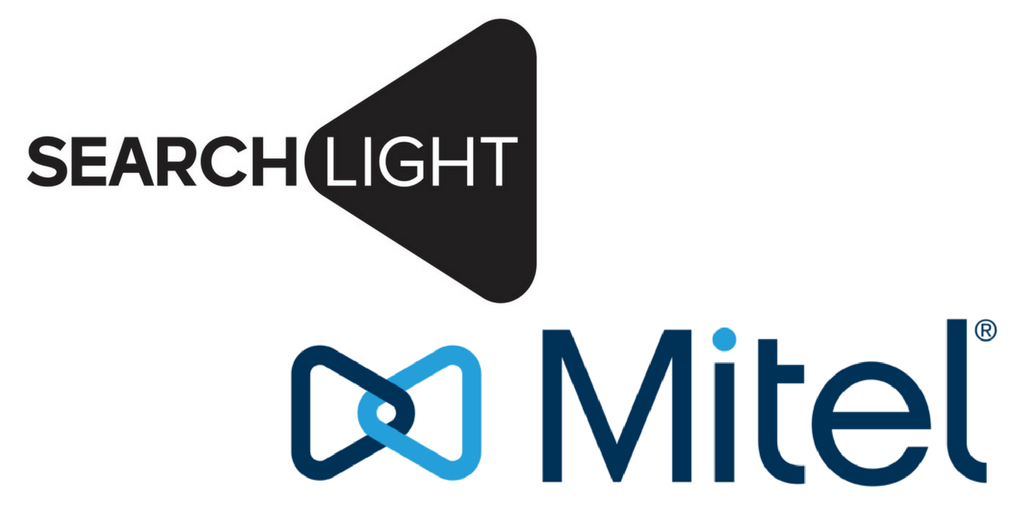 transaction is expected to be complete in late 2018.
Searchlight is a private investment firm with investments in North America and Europe. The purpose of this acquisition is to seek out a partnership for its funds with leading corporations to enhance value of its capital and strategic support.
Upon completion of the acquisition, Mitel will transit into a privately held company, which will provide Mitel with additional flexibility to accelerate its strategy of moving to the Cloud.
"This transaction is an exciting next step in our multi-year transformation that has enabled Mitel to emerge as an industry leader in the largest markets in the world. As a private company, and with the strategic and capital support of the Searchlight funds, we will have greater flexibility to manage the transition in our market, accelerate our strategy, and drive the next phase of success for our customers, partners, and employees," said Mitel CEO, Rich McBee.
Source: https://www.voipsupply.com/blog/voip-insider/mitel-acquired-investor-group-2-billion-cash/
Publish Date: April 24, 2018 5:00 AM
---
Are you looking for a complete IP phone and headset solution for your workplace, but have a limited budget? Consider buying a Refresh IP phone from our refurbished stock and pairing it with a wireless or wired headset.
Here are a few examples of what a refreshed IP Phone paired with a wired headset would cost you. Keep in mind that using a wired headset instead of a wireless will save you even more!
Polycom VVX 410 & VXi V200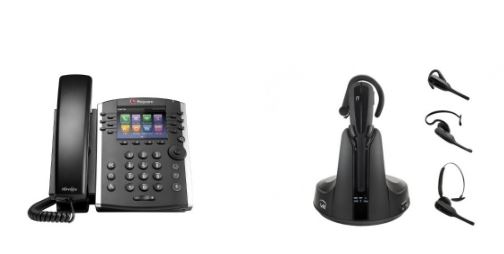 The Polycom VVX 410 is a 12-line color business phone that easily integrates with third-party Unified Communications platforms. This multimedia VoIP phone has built-in web applications and features HD Voice.
Key Features of VVX 410
12 Line appearances

Polycom HD Voice

3.5″ (320×240) Backlit Color LCD

Dual Gigabit RJ45 Ports

RJ9 headset port

Built-in auto sensing IEEE 802.3 of Power over Ethernet

Optional 48V DC power supply (not included)
VVX 410 Datasheet
Use your VVX 410 with the VXi V200 wireless DECT headset. It offers freedom to move around your office with up to 350 feet away from your PC or phone. The V200 can be worn over the head, behind the neck or on your ear for added flexibility and comfort.
VXi V200 Features:
1.9 GHz DECT 6.0

350 feet of interference-free freedom

Noise-canceling eliminates background noise

10+ hours of talk time

One-touch controls for volume, mute and remote call answer/end

Digitally encrypted DECT signal for security

Optional electronic hook switch cable for remote pickup/hang-up

1-year warranty
VXi V200 DECT Headset Datasheet
Polycom VVX 500 & Jabra Pro 920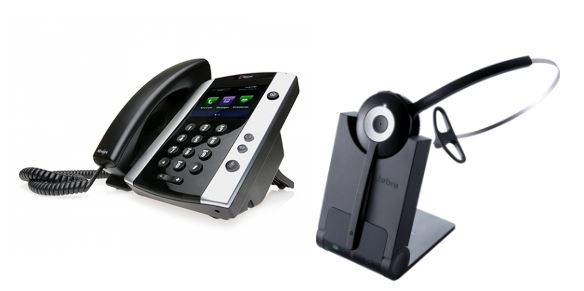 If you are looking for an IP Phone with advanced features then the VVX 500 its the one.
This phone supports 12 SIP registrations and has a 3.5in TFT color capacitive touchscreen. The VVX 500 has 2 USB 2.0 ports for media and storage applications for things such as a digital photo frame, news, and sports updates.
VVX 500 Key Features:
12 lines (registrations)

Dedicated RJ9 Headset Port

Multitouch-capable, capacitive touchscreen

3.5-in TFT LCD display at QVGA (320×240 pixel) resolution, 4:3 aspect ratio

Streaming media video playback

Screensaver and digital picture frame mode

On-screen virtual keyboard

Voicemail and video mail support

Dual USB ports (2.0 compliant) for media and storage applications
VVX 500 Datasheet
Pair your VVX 500 with the Jabra Pro wireless DECT headset, which has a range of up to 325 feet from the base. It features comfort, reliability, and intuitive call controls.
Jabra Pro Features:
Crystal clear sound and safe sound levels

Soft, comfortable ear cushions

Noise-canceling microphone

Dedicated button to answer/end calls

Separate buttons to mute call or turn volume up or down

Adjustable headband for a perfect fit

LED display with Battery, Mute and Audio link indicators

Mono and duo speakers

Single connectivity with desk phones
Jabra Pro 920 Mono Headset Datasheet
Yealink T42G & Plantronics CS510
The Yealink T42G is a business class VoIP phone that can handle up to 12 line registrations. It supports HD Voice, has a 2.7 backlit display and supports Power over Ethernet (PoE).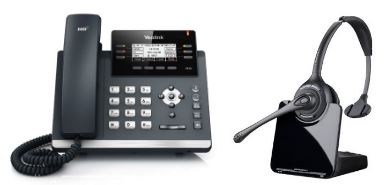 Yealink T42G Key Features:
12 Line Appearances

Dual-port Gigabit Ethernet

Yealink Optima HD Voice Supported

Up to 12 SIP accounts

Full-duplex hands-free speakerphone

No expansion module support

RJ9 Headset Port

2.7″ 192×64-pixel backlit Graphical LCD

Wall mountable

Supports PoE, Power Supply also available separately
Yealink T42G Datasheet
Connect the Plantronics CS510 to your Yealink IP Phone and roam around your office up to 350 feet away. You can talk for up to 9 hours straight on a full charge. The CS510 offers wideband audio, comfort and reliability.
CS510 Key Features:
Range up to 350 feet away for maximum mobility

Over-the-head monaural design

Premium wideband audio quality

One-touch call answer/end, vol +/-, and mute

Smart power management system optimizes for range and talk time

Conference in up to three additional CS500 or Savi headsets for enhanced collaboration
Plantronics CS510 Headset Datasheet
These phone and headset bundles can enhance your workspace and productivity.
If you have questions about any of the solutions above or maybe you want to know what a bundle with a wired headset would cost you instead, give us a call at 1-800-398-8647.
Source: https://www.voipsupply.com/blog/voip-insider/office-solutions-refurbished-ip-phones-wireless-headsets/
Publish Date: April 18, 2018 5:00 AM
---
Our tech support team at VoIP Supply offers great pre- and post-sales support plus provisioning, consultations, configuration, and installation help. We get a lot of VoIP hardware and software questions and would like to share the solutions with everyone.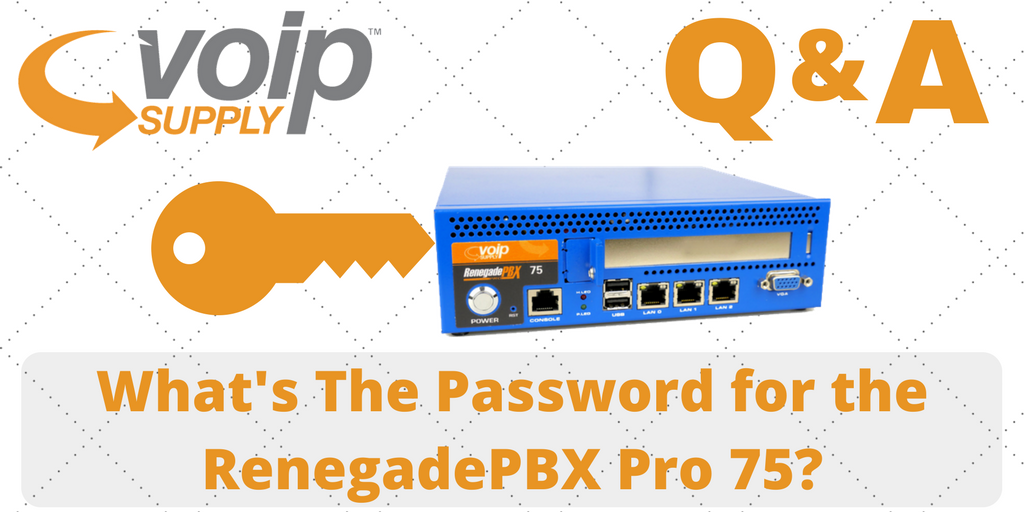 In previous Mom's calling Q&A series, we have discussed: What is the difference between Sangoma's FreePBX system and PBXact? Today, we have more new real questions and answers from VoIP users just like you.
What is the Password for the RenegadePBX Pro 75?
Q: What is the password for the RenegadePBX Pro75?
A: It's "sangoma" for SSH root access, all other Renegades, the password is "voipsupply".
STAY TUNED
Come back for more VoIP questions and answers next time! If you have VoIP questions to ask us, please submit a technical support ticket or contact our VoIP experts today at (866) 582-8591
Source: https://www.voipsupply.com/blog/voip-insider/password-renegadepbx-pro-75/
Publish Date: April 18, 2018 5:00 AM
---
Cisco recently announced their very first VoIP headset series, the Cisco Headset 500 Series, a professional range of VoIP headsets designed to pair with Cisco's IP Phones and softphones. The Cisco Headset 500 Series includes two headsets:
The Cisco 531

- single earpiece

The Cisco 532

- dual earpiece with a padded headband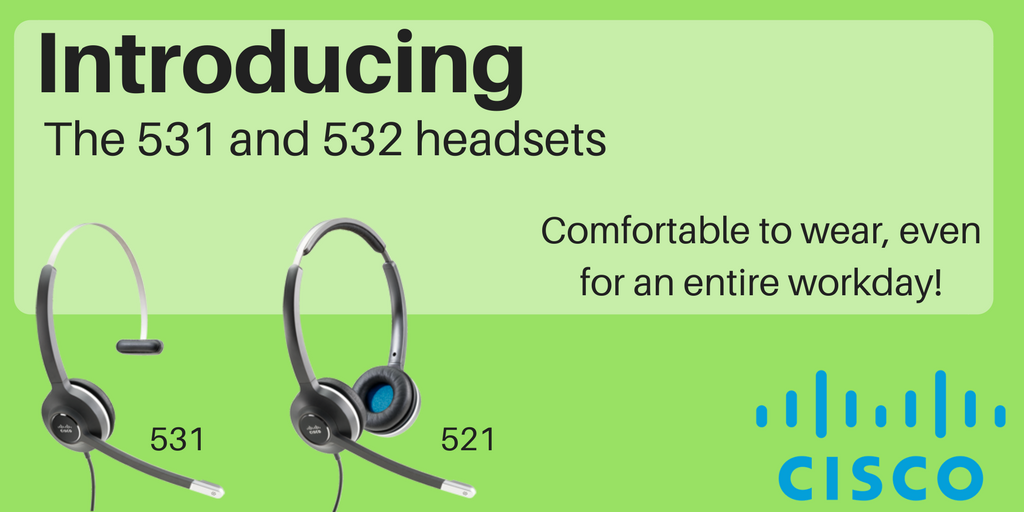 Noise Isolation and Exceptional Comfort
Optimized for workers in open workspaces, these headsets are perfect for noisy environments to improve work productivity with vibrant audio, powerful noise cancellation, and exceptional comfort.
Some features you won't want to miss:
Premium sound in a sleek form factor

Powerful noise isolation with unidirectional microphones that are designed to hone in on the user's voice and simultaneously minimize background noise

Proven reliability: These headsets support Cisco IP phones, Cisco DX Series endpoints, and Cisco soft clients

Lightweight comfort that is ideal for extended wear
See Datasheet here!

Source: https://www.voipsupply.com/blog/voip-insider/cisco-introduces-new-500-series-voip-headset-noise-isolation-exceptional-comfort/
Publish Date: April 17, 2018 5:00 AM
---

BUFFALO, New York - VoIP Supply, North America's leading online VoIP solutions provider, has officially announced the launch of the VoIP Supply Rental Program in the U.S. market. The Device as a Service (DaaS) rental program gives VoIP Service Providers and VoIP Resellers the ability to offer customers the widest variety of VoIP Products all for one low monthly payment.
VoIP Supply has made the program fast and easy to apply, with a one-page application and approval within days. It allows partners to offer a complete VoIP solution including not only IP phones but IP PBXs, VoIP conference phones and much more from the top brands in the industry.
"The program is easy to apply for and implement, giving our customers a competitive advantage and allowing them to scale." said Paula Griffo, President of VoIP Supply. "We are more than just a website. We are a team that is constantly listening to what our customers need to be successful in our very competitive industry. This is a program they wanted, so we went and built it."
This rental program is simple and offers the most robust VoIP hardware catalog, that's why it's the best, in the industry. Click here to learn more about the program and how you can apply!

Source: https://www.voipsupply.com/blog/voip-insider/voip-supply-introduces-voip-supply-rental-program/
Publish Date: April 16, 2018 5:00 AM
---
Time to review the questions and answers we had during the Sangoma UCP webinar yesterday! If you missed the webinar, be sure to check out the Q&A session here: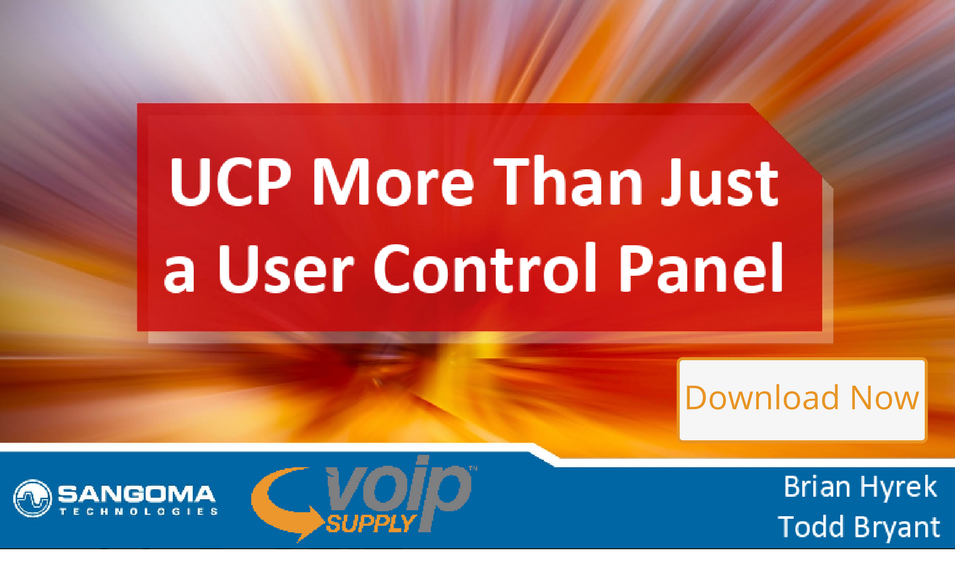 Question 1: Will there be an iOS or Android app for UCP?
Answer: Not for UCP. It is mobile browser friendly, however. Currently no plans to design or incorporate a dedicated app from the app store. For ZULU, we do have apps approaching the Beta stage, with the anticipated release in the next 90 Days
Question 2: I saw where you can do SMS from UCP and from Zulu. Is this only for your SIP service, or can I use it with my own?
Answer: Currently, SMS functionality for both is only in conjunction with our SIPStation SIP Trunking service.
Question 3: If I have issues with UCP, can your support team help me
Answer: Yes. If you currently have a support plan in place on your system, you can open a ticket and they will be able to troubleshoot with you.
I would also recommend searching and using our community forums at community.freepbx.org. Most likely if you are having an issue or misunderstanding, someone else has. Our Community provides great resources and support for each other. That is something else that makes the FreePBX Community different, and robust.
Have more Questions? Contact Brian Hyrek at bhyrek@voipsupply.com or 716-531-4318!
Source: https://www.voipsupply.com/blog/voip-insider/will-ios-android-app-sangomas-ucp/
Publish Date: April 6, 2018 5:00 AM
---
The fans have spoken! Digium's new A30 IP Phone has been voted as the winner of 2018 March Mayhem!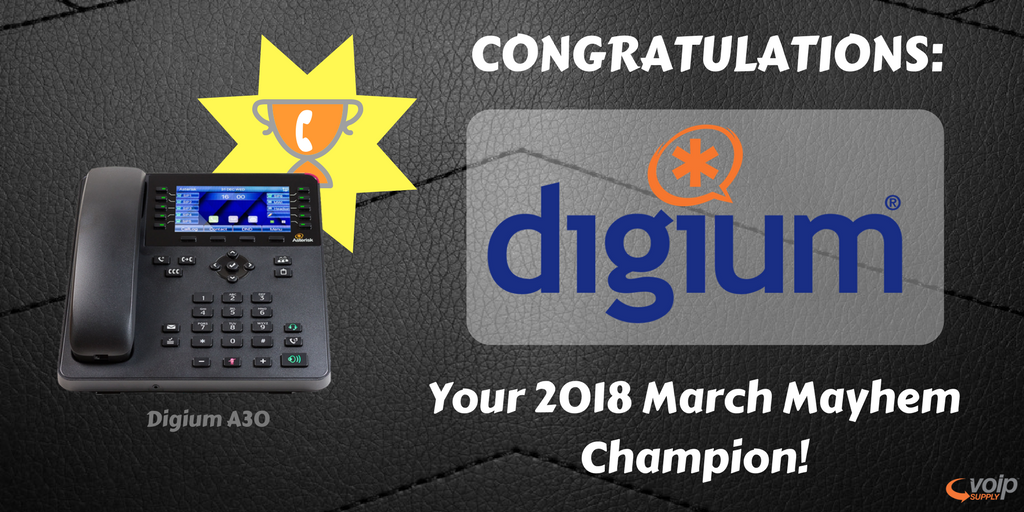 Digium A30 Executive-Level Gigabit Phone with 5 Line Registrations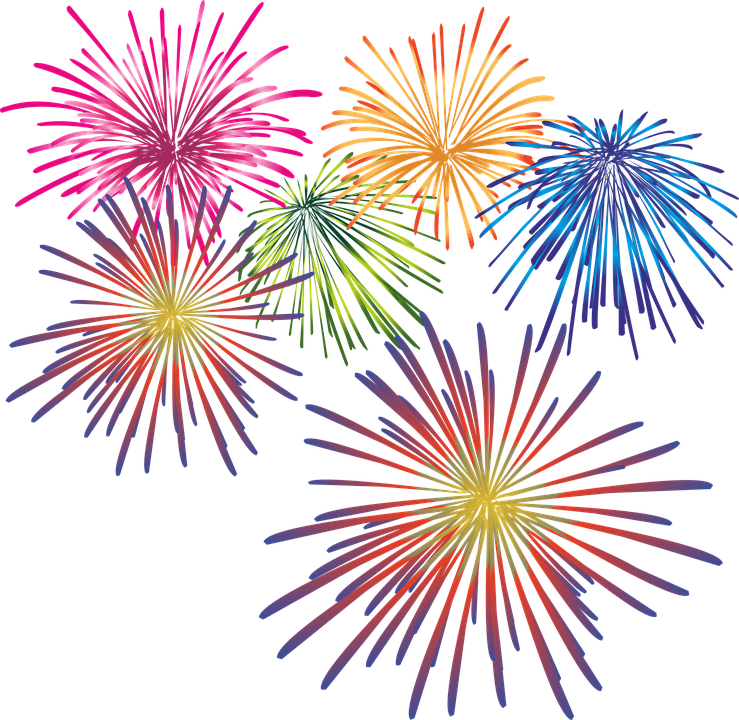 Digium's A30 is part of Digium's new A-Series Asterisk IP phones. The A30 is a 6-line VoIP phone designed for executive users who desire a personalized communication solution while sticking to a budget.
Addition to the standard features such as call waiting, call transfer and auto answer, the A30 is also equipped with a beautiful full-color LCD display, a scroll key for accessing up to 45 accounts, and 2 switched 10/100/1000 Mbps Ethernet ports. A perfect model for your most demanding users who require gigabit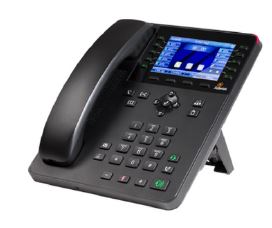 networking!
Click to learn more about the A30 here.
The A30 is truly a "budget-friendly, without compromising quality" VoIP phone! Congratulations to Digium on winning this year's March Mayhem! We are excited to see more customers benefit from this new unit in the near future.
Source: https://www.voipsupply.com/blog/voip-insider/digiums-new-a30-ip-phone-wins-2018-march-mayhem-championship/
Publish Date: April 4, 2018 5:00 AM
---
Our tech support team at VoIP Supply offers great pre- and post-sales support plus provisioning, consultations, configuration, and installation help. We get a lot of VoIP hardware and software questions and would like to share the solutions with everyone.
In previous Mom's calling Q&A series, we have discussed: Is The Polycom IP 7000 Phone Compatible with a Shortel Phone System? Today, we have more new real questions and answers from VoIP users just like you.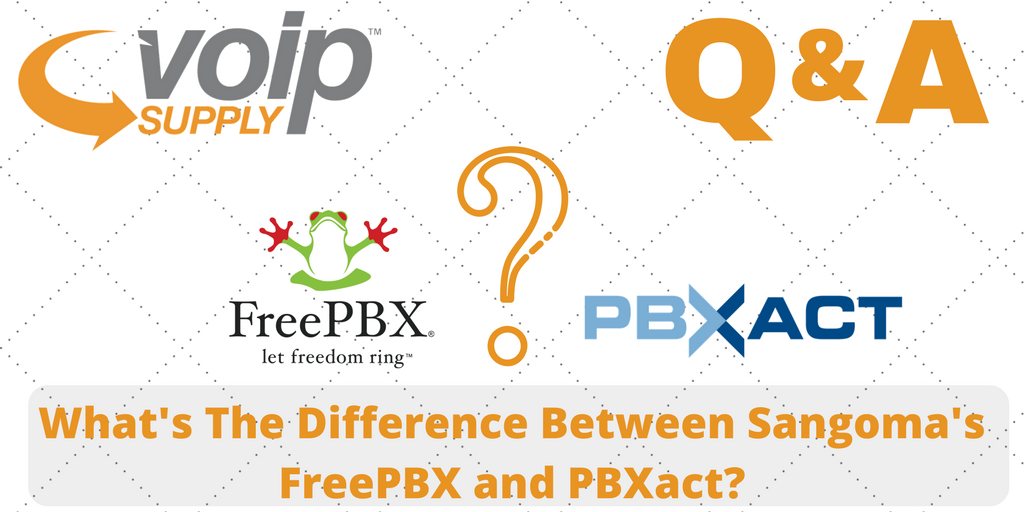 What is the difference between the Sangoma's FreePBX system and the PBXact?
Q: What is the difference between the Sangoma's FreePBX system and the PBXact?
A: PBXact is the commercial version of FreePBX. It's a more robust platform with an easier-to-configure interface. It comes pre-loaded with some modules that are add-ons with the FreePBX. Also, it features the Zulu UC application.
Q: Will these systems work with POTS lines?
A: They will, you can load either an analog card or use a VoIP gateway for incoming calls
STAY TUNED
Come back for more VoIP questions and answers next time! If you have VoIP questions to ask us, please submit a technical support ticket or contact our VoIP experts today at (866) 582-8591
Source: https://www.voipsupply.com/blog/voip-insider/difference-sangomas-freepbx-system-pbxact/
Publish Date: April 4, 2018 5:00 AM
---
VoIP Headsets are probably the last thing that comes to mind when talking about VoIP; however, the headset you are wearing now actually plays a more important role.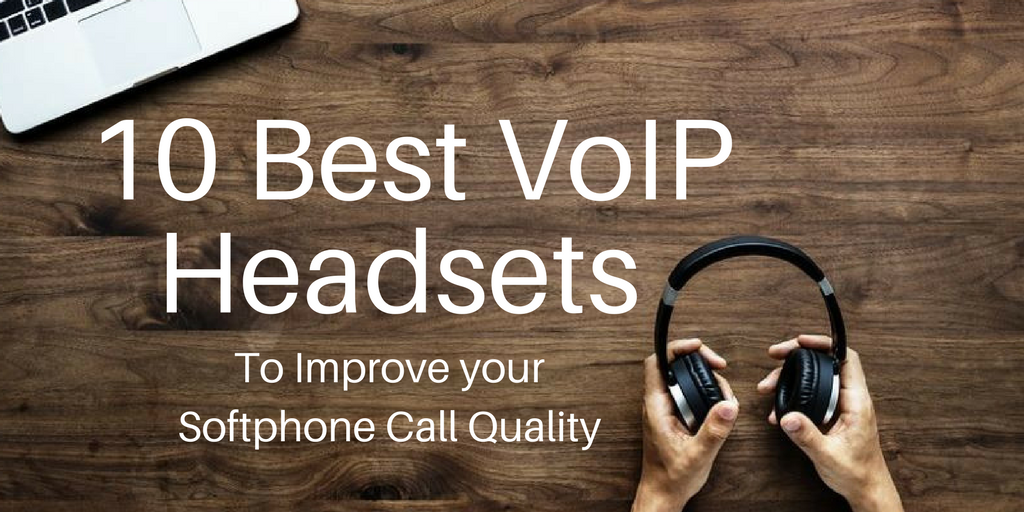 Choosing the right VoIP headset for your softphone will help you improve the phone call quality and further optimize your overall communication experience. Looking at all kinds of headsets on the market and don't know where to start? Check out these 10 best, dedicated VoIP headsets designed specifically for softphone applications!
Corded VoIP headsets for Softphones
VXI TalkPro headsets

are ideal for contact center, office, and Unified Communications environments, the VXi TalkPro headsets are equipped with the new microphone to provide even better speech recognition accuracy.
Improved noise-canceling microphone

lightweight and even more comfortable

Compatible with Windows® and Macintosh®
Jabra UC Voice 550 MS Mono

is optimized for seamless integration with Microsoft Skype for Business and Microsoft Office Communicator. It is made for light-to-medium use by desk-centric professionals who work both inside and outside the office!
Crystal clear wideband sound

Comfortable leatherette ear cushions

Flexible boom arm tip for easy microphone adjustment
ClearOne CHAT 10D

is designed for Unified Communications (UC) applications. The plug-and-play installation makes it easy to setup and get started right out of the box. The in-line call controller features call control (answer/hang-up), volume up/down, and mute with LED indicators.
Acoustic Shock Protection (ASP) prevents volume spikes or high-pitched tones

Durable, high-quality designs with modern styling

Audio compatibility with in-line volume control for Avaya, Cisco, IBM, Skype and more
Plantronics Blackwire C435

has a low profile design that's ideal for video conferencing, PC and other multimedia applications.

The ultra-discreet design and superior audio quality ensure workplace productivity and effective communications.
Durable, portable design easily tucks into travel case, ideal for professionals on-the-go

A dynamic EQ feature optimizes your voice quality

Enhanced Digital Signal Processing (DSP) provides more natural sounding voice
Jabra UC Voice 550 Mono

is designed for light-to-medium use by desk-centric professionals who occasionally work remotely and need to take the headset with them.
Crystal clear wideband sound

Adjustable speaker chambers for optimal coupling to the ear

Flexible boom arm tip for easy microphone adjustment
Wireless VoIP Headsets for Softphones
Plantronics Voyager Legend UC B235

is an advanced Bluetooth headset that ships with a USB Bluetooth dongle for use with laptops and desktop computers. It allows it to automatically answer a call when you place it on your ear and transfer between your mobile phone and VoIP headset.
Portable USB Bluetooth mini-adapter can stay in your laptop port for always-ready connectivity

Precision tuned triple-mic with enhanced DSP for superior noise cancellation

Integrated A2DP lets you listen to streaming media from your mobile phone or tablet
Jabra PRO 9470

comes with a stylish touch screen base that offers a wireless range of up to 150m. The simple SmartSetup wizard helps you connect your VoIP phones and choose preferences to get started with the PRO 9470 within a few minutes.
Touch screen base with SmartSetup wizard

Full hearing protection with Jabra SafeTone

Future-proof investment with free software upgrades via Jabra PC Suite
Sennheiser D10 USB

offers a full workday of talk time up to 12 hours and a noise-canceling microphone for all users in loud work environments. The D10 USB headset offers fast charging allowing users to regain 50% of power within only 20 minutes.
3-way Conferencing on 1 Base Station

Hearing Protection Technology to protect users

Standby Time up to 100 hours
Plantronics Savi W730

is one of the lightest DECT headsets on the market. Optimized for Unified Communications, the Savi 730 updates your status to "busy" so colleagues can see your availability. This intelligent system combines best-in-class sound quality, hands-free mobility and hours of talk time for ultimate efficiency.
One intelligent headset to manage your PC, mobile and desk phone calls

Transfer audio from headset to mobile phone with a press of a button to take mobile calls on-the-road

Energy efficient adaptive power system optimizes for range and talk time
Plantronics Savi W720

is one of the most popular VoIP headsets for softphones.

With the three-way connectivity, you are able to easily manage and switch between PC, desk phone, and mobile calls from one single wireless headset!
One intelligent headset to manage your PC, mobile and desk phone calls

Automatically routes calls to the mobile phone or headset

Transfer audio from headset to mobile - take mobile calls on-the-road
Don't see your perfect match? Call our VoIP experts at 1-800-398-8647 today, we'll be happy to find you the ideal headset that meets your specific requirements!

Source: https://www.voipsupply.com/blog/voip-insider/10-best-voip-headsets-improve-softphone-call-quality/
Publish Date: March 30, 2018 5:00 AM
---
I know what you're thinking, "why wouldn't I just join the Sangoma Partner Program through Sangoma?" Well, we have the answer for you!
As we all know, VoIP Supply is the most trusted name in the VoIP industry, but that doesn't just go for end users, it very much applies to resellers as well!
By joining the Sangoma Partner Program through VoIP Supply, you will still get your Sangoma partner level pricing, but the savings don't stop there! You will also save on shipping costs, and will gain the extremely valuable knowledge of a dedicated VoIP expert!
But don't take my word for it, click the video above and let one of our VoIP experts tell you himself! Brian Hyrek has been with the company for over 10 years and has a wealth of industry knowledge.
Brian, as well as the rest of our team, will be with you every step of the way, helping you deliver Sangoma's amazing products to your customers! It's just what we do! And we're really good at it too!
Source: https://www.voipsupply.com/blog/voip-insider/join-sangoma-partner-program-voip-supply/
Publish Date: March 30, 2018 5:00 AM
---
March 28, 2018 - Plantronics, a learning electronics manufacturer for audio communications equipment, announced today that they have entered a definitive agreement to acquire Polycom, a multinational VoIP provider for video, voice, and content communication collaboration.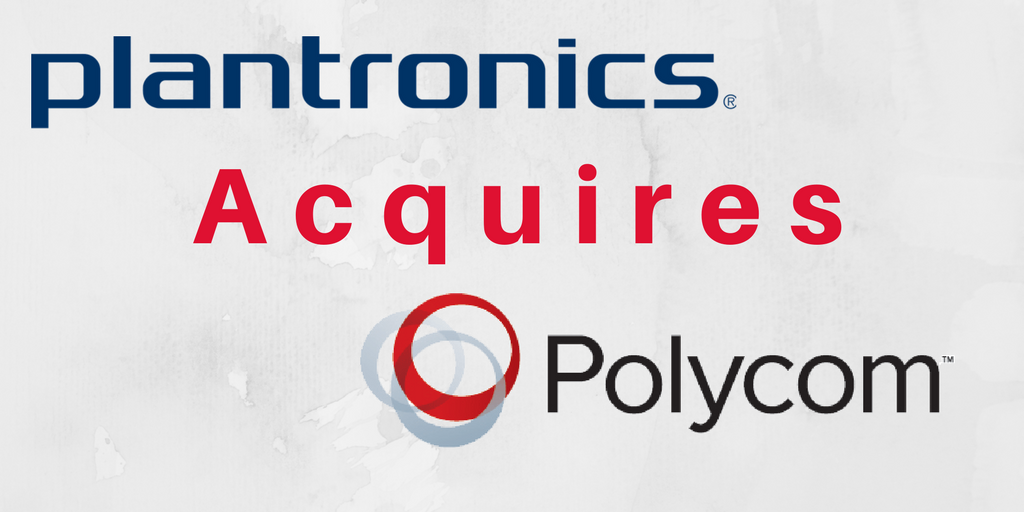 This acquisition is expected to close by the end of the third quarter of 2018 with a cash and stock transaction valued at $2 billion. This acquisition deal will allow Plantronics to become a big part of the communications and collaboration industry.
Significant benefits that will come out of this acquisition
Polycom's global leadership position in voice and video collaboration will accelerate Plantronics vision of delivering advanced communications experiences.

Plantronics will be able to expand its portfolio to provide more communication and collaboration products and services across the global ecosystem.

This acquisition will provide additional opportunities across the Unified Communications (UC) market and increase growth opportunities.

Polycom will significantly expand Plantronics offerings in management and analytics services.
This news definitely came as surprise this morning but Polycom and Plantronics are great partners of VoIP Supply and we are very excited to see what develops out of this acquisition." - Paula Griffo, President and CFO of VoIP Supply
Source: https://www.voipsupply.com/blog/voip-insider/plantronics-announced-acquire-polycom-2-billion/
Publish Date: March 28, 2018 5:00 AM
---
Last month, we had lots of great new releases such as Digium's A-series IP phones and Grandstream's GVC3200 video conferencing unit. This month, we are seeing more exciting new VoIP hardware that will take your unified communication system to a higher level. Let's check it out!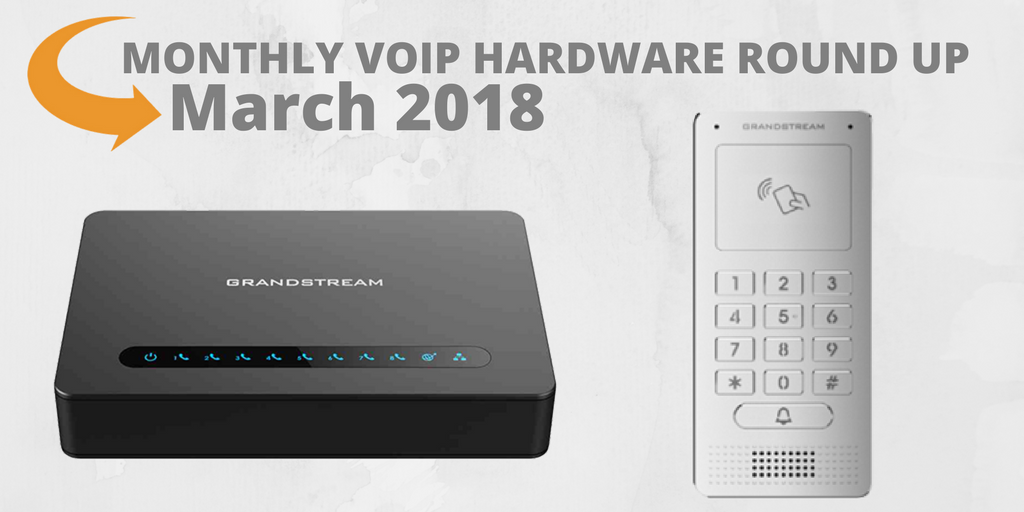 Grandstream HT818 8-Port VoIP Gateway
The HT818 is an 8-port FXS gateway that facilitates the conversion of analog lines to VoIP. With an integrated Gigabit NAT Router and strong encryption, the HT818 is a reliable and safe gateway/router for VoIP deployments. If you are looking for a quick way to add analog ports to your SIP-based phone system, the HT818 can be a perfect fit!
Key Features:
8 FXS ports

Strong AES encryption

Automated & secure provisioning options using TR069

3-way voice conferencing per port

Wideband HD codec

Supports T.38 Fax for reliable Fax-over-IP

Supports dual Gigabit network ports
Grandstream GDS3705 IP Door Phone
The GDS3705 is an entry-control VoIP system that provides a secure and rugged touchless entry system. This device comes with a built-in RFID card reader and can be easily managed through the IP network. The built-in microphone can pick up noises/voices up to 1.5 miles away!
Key Features:
Echo cancellation

Managed through the IP Network giving users the ability to easily check alarms, add/remove users, change setting, etc.

Rated IP66 for protection against the elements and rated IK10 for protection from vandalism
EdgeMarc 2900e PoE Intelligent Edge
The 2900e PoE is ideally suited for Hosted PBX applications that require POE functionality to power IP endpoints. This solution enables service providers to easily support locations with less than 12 phones with a single device.
Simply combine the 2900e with the EdgeView Service Control Center to remotely monitor and manage your VoIP phone system anywhere anytime!
Key Benefits:
Single device solution makes installations easier and reduces the number of SKUs to manage

Single user interface for configuration of both SCB and PoE functions

Fully managed design allowing for VLANs and advanced management

Type 1 PoE device, providing a full 15.4 watts per port

Dual 1Gb/s Ethernet or optical fiber connections backing today's bandwidth speeds
Download the datasheet
Source: https://www.voipsupply.com/blog/voip-insider/march-new-voip-hardware-roundup-ht818-gateway-gds3705-door-phone-2900e-sbc/
Publish Date: March 28, 2018 5:00 AM
---
Simply put: Trivial File Transfer Protocol (TFTP) is a no-frills method of moving files from one place to another. There's no authentication, and there's no encryption. It is, however, one of the most common ways to place a select version of firmware on a phone, and for our discussion, a Polycom phone.
Why Polycom? Well, it's the golden standard by which we measure all other phones. Also, because it has the most confusing firmware.
So, why even bother changing firmware?
Well, you might not need to. However, we may change firmware on a phone for a few reasons:
There might be a software bug

There might be a vulnerability

There might be an interoperability issue

There might be a new feature
Typically, upgrading your phone system will require a phone firmware upgrade. Documentation might suggest making a phone firmware change to leverage a new feature. If you are an installer, or integrator, and want to be good at your job, always read your system's firmware release documentation.
How to Upgrade a Polycom Phone Firmware
Let's get down to business. First, install a TFTP server.
Luckily, most TFTP servers are free, just like the best things in life. We recommend the one from SolarWinds.
After installing, open the TFTP server.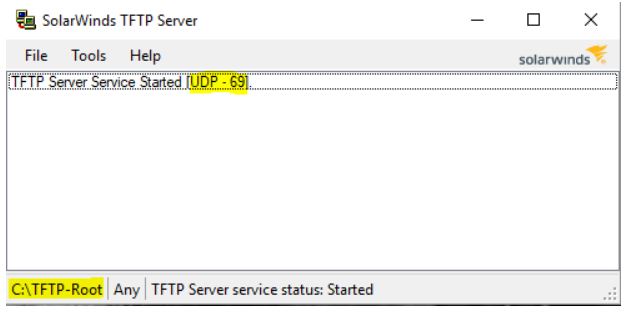 By default, TFTP uses UDP port 69, and c:\TFTP-Root as the root directory. You're welcome to change the root directory by going to File -> Configure, and going to Storage, but for our purpose, we'll leave it as it is.
Next, download the recommended firmware from Polycom. Double check your documentation for the correct version and also check your bootrom version currently on the phone.

Bootrom is code that is run when a phone first starts, and it executes the actual firmware. Older bootrom versions will not always be compatible with newer firmware, so when downloading from Polycom, make sure to RTFM (Google it if you don't know) before proceeding with an upgrade because you end up in a boot loop. Luckily you should be provided with the correct bootrom file for the intended firmware version.
Extract the files you downloaded into the TFTP root directory, which is indicated on the bottom of the TFTP server window. Make sure the firmware files AND the bootrom file in included in the root directory to avoid any mishaps.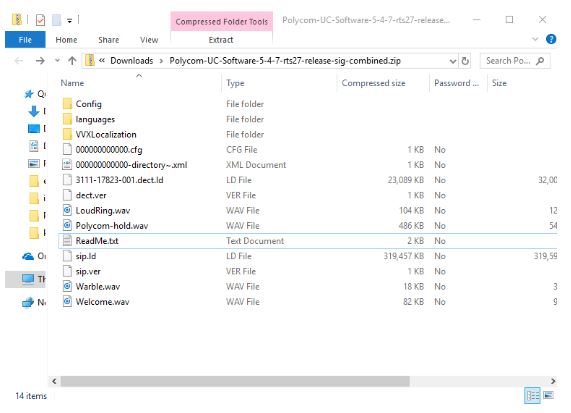 You'll also notice that there are two types of downloads, combined, and split. Combined is a single universally accepted firmware across a range of phone models. The split has the firmware broken out by phone model. The split will load faster due to the files being much smaller.
Now configure your Polycom phone to connect to the TFTP server:
Plug in your Polycom IP Phone and press the SETUP button to stop the auto-boot process when prompted.

Enter the password 456 when prompted

Scroll down and select server menu

Edit the server type to "Trivial FTP"

Edit the server address to the IP address of the PC running the TFTP server

Exit the server menu, and exit the setup menu.

The phone will prompt you to save and reboot, select OK

After rebooting, the phone will go through its auto-boot process again, and then display "Uploading Bootrom" on the screen

You will also see verification on the TFTP Server as the bootrom and firmware files are being uploaded to the phone

When the phone completes its boot cycle, it will briefly display a welcome screen, which shows the current firmware version loaded

If you see this version, you have successfully upgraded your Polycom phone
Using the DHCP option 66 method:
DHCP option 66 is a pointer some devices read when they receive their IP address information. By setting option 66 in your DHCP server to the IP address of the TFTP server, you can avoid manually setting the TFTP server address in all of the phones you are upgrading.
Multiple phones may upgrade at once, but if you are using the combined firmware, you could experience a much-delayed process.
Also keep in mind that because TFTP is an extremely unsecured protocol, you'll want to keep these file transactions on your local network.
Thanks for reading and happy VoIPing!
Source: https://www.voipsupply.com/blog/voip-insider/voip-addicts-guide-polycom-tftp/
Publish Date: March 27, 2018 5:00 AM
---
VoIP Supply is once again featured on Telecom Reseller podcast! This podcast was recorded at Enterprise Connect 2018. This time, our President and CFO, Paula Griffo, talks about what separates the VoIP Supply team from the competitors and highlights the whole dedicated VoIP Supply team with active interest in every sale, before, during and after every purchase.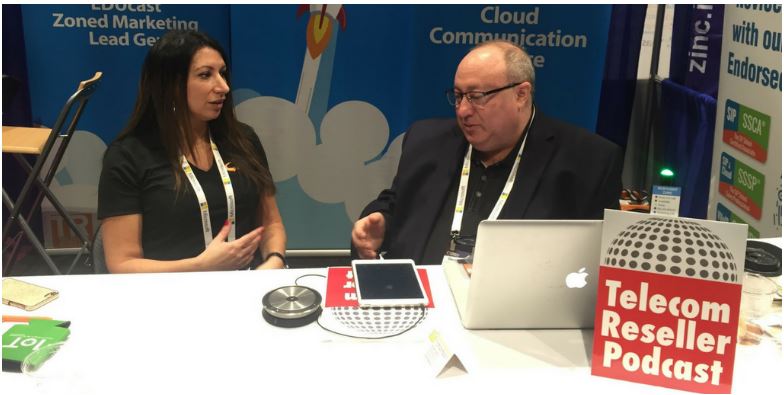 During the podcast, Paula also explains how VoIP Supply's reseller partner program and fulfillment program help VoIP resellers and VoIP service providers make efficient and accurate sales while offering a wider range of finance options to facilitate transactions.
She also highlights the new VoIP Supply Rental Program that will be rolling out in the next couple of weeks!
"We are there for the customer every step of the way," says Paula Griffo, President and CFO, "The whole team of VoIP Supply works behind the scene really cares about their customers and cares about what they do."
Click to listen now to learn more about the VoIP Supply team!
/blog/voip-insider/files/2018/03/Voip_EC_3_20_18.mp3
Source: https://www.voipsupply.com/blog/voip-insider/telecom-reseller-podcast-voip-supply-enterprise-connect-2018/
Publish Date: March 27, 2018 5:00 AM
---
There are a lot of ATA's out there, and believe it or not, they are not all a good fit. It is important to know what you are getting into when purchasing your new Analog Telephone Adaptor. How many ports does it have? What is the interface like? All of these things can play a factor when choosing what is right for you.
One of the more popular ATA's that's available is the Grandstream HT802. This compact VoIP adapter is packed with features and can deliver exceptional functionality to your VoIP setup.
But don't take my word for it! Check out the full review from Marc Spehalski in the video above, and let him shed some light on the VoIP adapter that should be on the top of your list.
Are you currently using an ATA? If so, what are you using? If you're familiar with the HT802, then let us know your experience in the comments below.
Source: https://www.voipsupply.com/blog/voip-insider/marc-spehalskis-review-grandstream-ht802-analog-telephone-adapter/
Publish Date: March 23, 2018 5:00 AM
Page: 1 | 2 | 3 | 4 | 5 | 6 | 7 | 8 | 9 | 10 | 11 | 12 | 13 | 14 | 15 | 16 | 17 | 18 | 19 | 20 | 21 | 22 | 23 | 24 | 25 | 26 | 27