VoIP Supply - ContactCenterWorld.com Blog
Page: 1 | 2 | 3 | 4 | 5 | 6 | 7 | 8 | 9 | 10 | 11 | 12 | 13 | 14 | 15 | 16 | 17 | 18 | 19 | 20 | 21 | 22
Note: This is part II of a three-part blog series. See Part I here.
In the previous blog, you've learned why PoE, FXO and FXS matter to Grandstream UCM. Now let's talk a little bit on Asterisk.
To be brief, Asterisk is a free open source telephony platform. What that means is that it can be used either by itself for no cost (install it on your own server, and you must manually edit config files), or can be built upon like a foundation by companies like Grandstream. Grandstream has added to Asterisk's code and provided a graphical interface on the UCM series that makes deploying and managing a system a task that most people can accomplish easily. Granstream is not alone in using Asterisk to provide a cost-effective solution, but where they do stand out is how simplified they made the interface, in a good way. For many, VoIP is an obscure and somewhat alien subject, but the UCM makes basic setup very manageable.

Grandstream also makes some pretty great IP phones as well, which conveniently will auto-provision when paired with the UCM series IP PBX. If you're not familiar, auto-provisioning is the process of configuring a phone centrally, via the system rather than having to configure each phone individually. This is particularly useful for when you are deploying a lot of phones, possibly in different geographic locations. However, you are not restricted to Grandstream phones. As mentioned before, the UCM is a SIP based system, meaning it built on the open SIP standard. In my years of using the Grandstream UCM, I have not run into a SIP IP phone yet that I could not get to work with it. Of course, you will need to manually provision (log into each phone and configure). That can be a big pain if you want to use Polycom phones and have 100 of them to configure. However, it can be a HUGE money saver if you just threw your old phone system in the trash, because it was terrible, but have 100 Polycom phones that you do not want to replace.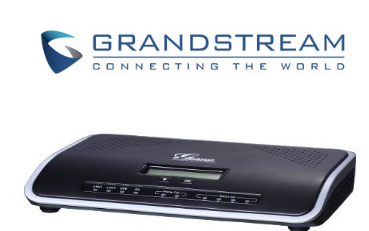 The current generation of the Grandstream UCM series is the 6200, and the 6510. You will still see some 6100 series (first generation), but they will eventually phase out. With that said, you can probably get a great deal on the first generation which is essentially identical to the new series, with older internal hardware. If you're on an extreme budget, look for a 6100 series UCM in VoIP Supply's Refresh department.
Let's talk about features. You might expect a skimpy feature set in such a small package, but you'd be wrong. It does just about everything you need a phone system to do. But the best feature is that there is no licensing. Everything is included. You are not limited by concurrent calls, or how may extensions you are able to add. Here are just some of the features:
Extensions
Ring Groups
Call Queues
Conference Bridge
Voicemail to Email
Analog Trunks
Multi-Level Auto Attendant
Follow Me
Dial by Name Directory
Automated Callback
Call Recording
Call Monitoring
Paging/Intercom
Call Detail Records
Automated Backups
Integrated LDAP and XML Phonebooks
SRTP/TLS Support
In the next blog: The Granstream UCM Product Review – Choose the right UCM, I will guide you to the right UCM you need for your system.
Source: http://www.voipsupply.com/blog/voip-insider/the-grandstream-ucm-ip-pbx-product-review-asterisk-and-auto-provision/
Publish Date: December 5, 2016 5:00 AM
---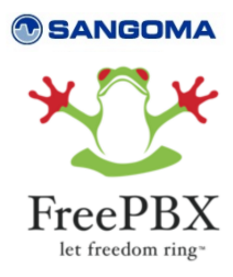 Note: This is part 3 of the 4-part Sangoma's FreePBX Modules blog series. This blog series was co-written by Cody Blackley.
Last time, we talked about Paging Pro, VM Notify, Fax Pro, Call Recording and Q-Xact. Today we will look into more Sangoma's FreePBX Modules including Xact Dialer, Appointment Reminder, Parking Pro, Voicemail and Pin Set Pro.
Xact Dialer
Make your outbound dialing easier and remove any room for dialing the wrong number. Simply create a campaign list and which extension you would like these calls sent to.
Upload CSV lists
Schedule call times
View service call thresholds
Complete reports on person/voicemail and duration
Route calls based on whether person or voicemail answered
Pause active campaigns
Appointment Reminder
With this add-on you're able to schedule appoints within your PBX and have them automatically call the specified number at a certain time.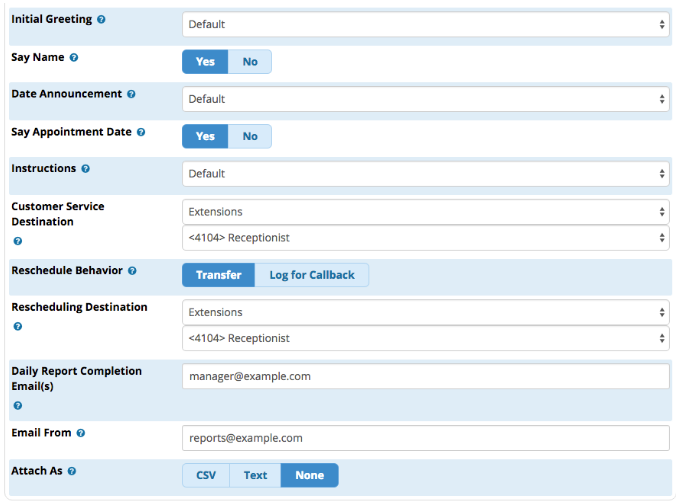 Get all the details for FREE for Appointment Reminder
Parking Pro
This module gives you the ability to have multiple parking lots for calls that can be handled right away and also automatically announces to your team that a call is in the parking lot.
Learn more for FREE about the Parking Pro module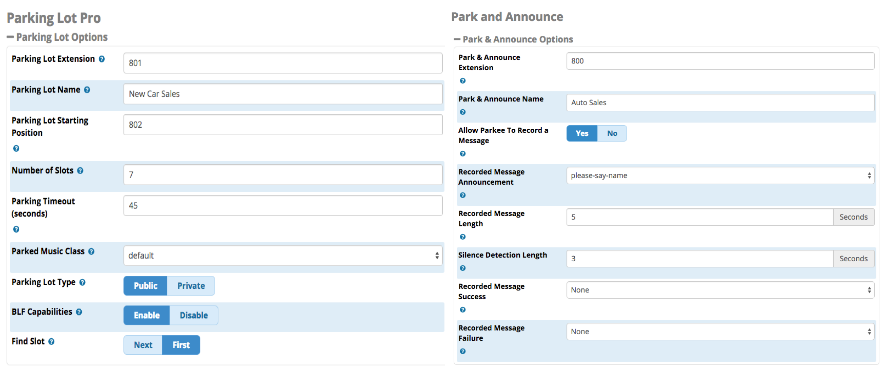 Voicemail Reports
Allows you to quickly view the voicemail greetings and settings for each user, see who needs to record greetings, and see who is set up to receive voicemail to email.

Learn more for FREE about the Voicemail Reports module
Pin Set Pro
Pin Set Pro gives you access to an exportable call detail report and billable hours summary. This information is simple to generate and can be exported to your favorite spreadsheet application.

Learn more for FREE about the Pin Set Pro module
Wondering if there's more to come? Of course. We will be introducing more Sangoma's FreePBX modules in the next blog: VQ Plus, Conference Pro, High Availability Disaster Recovery and Class of Service.
Source: http://www.voipsupply.com/blog/voip-insider/sangomas-freepbx-modules3/
Publish Date: December 5, 2016 5:00 AM
---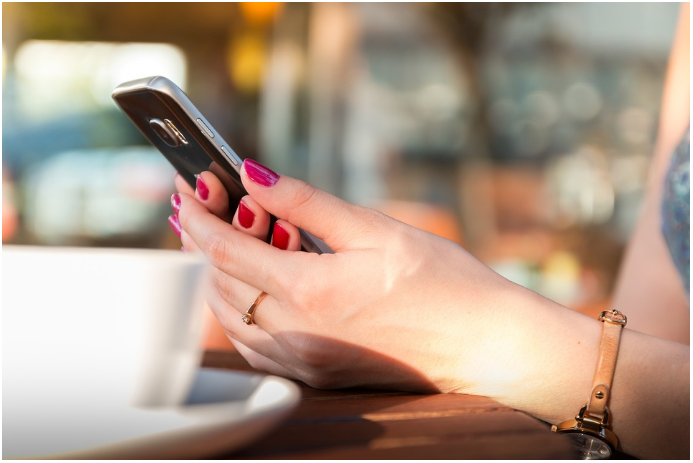 You may have noticed that almost everyone is texting around you, or, not surprisingly, maybe yourself is also one of the heavy text message users like me.
83% of American adults own mobile phones and three-quarters of them (73%) send and receive text messages. – According to PewResearch Center's research.
Why do so many people love SMS text messaging? Quick answer – it's simple, clear and fast. Text messaging is a way to communicate privately and precisely. Compared to talking in person, it's a better way to communicate without being heard by others around you.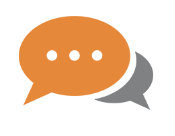 One time I had to contact an online bookstore to ask if they had the book I needed. I was in a quiet library so I had to rush out to make the call. Unfortunately, the person who answered the phone had me wait out in the cold for 20 minutes and came back with a 2-second disappointing answer: "No, we don't have it". I was frustrated and gave up my book search for a while.
Luckily things are different now. With a lot of businesses offering instant messaging customer service, I can contact them anytime and work on other things while waiting for the answers. Communication is easier than ever.
Giving customers a convenient way to communicate is how a business stands out among their competitors.
VoIP is your best way to give your customers a preferred way to communicate. VoIP service not only provides you instant messaging, chat and SMS tools but also integrates them all together in one place for easy management. You are able to message customers, your co-workers or employees right from your own desktop computer.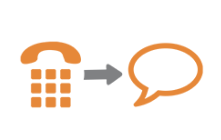 Even better, VoIP service also offers voicemail to text features, which transfers your voicemails into a transcription for you to read whenever it's convenient. You can simply save the important information in a text format for future reference.
A quality customer service and efficient work environment start with VoIP service. Do you prefer SMS text messaging? What are your reasons? Share with us!
Source: http://www.voipsupply.com/blog/voip-insider/voip-sms-text-messaging-a-convenient-way-to-communicate/
Publish Date: December 5, 2016 5:00 AM
---
Our tech support team at VoIP Supply offers great pre- and post-sales support plus provisioning, consultations, configuration, and installation help. We get a lot of VoIP hardware and software questions and would like to share the solutions with everyone.
In previous Mom's calling Q&A series, we have discussed: UCM 6102: How Do I Keep all the Call Recordings?. Today, we have more new real questions and answers from VoIP users just like you.
How Do I Connect Multiple Agents to the Same Softphone?
Q: We currently use softphones but collectors must share headsets when verifying a payment. Is there a splitter or application you recommend that allows multiple agents to connect to the same softphone? we currently use Plantronics headphones with USB port. Do you have any possible solutions?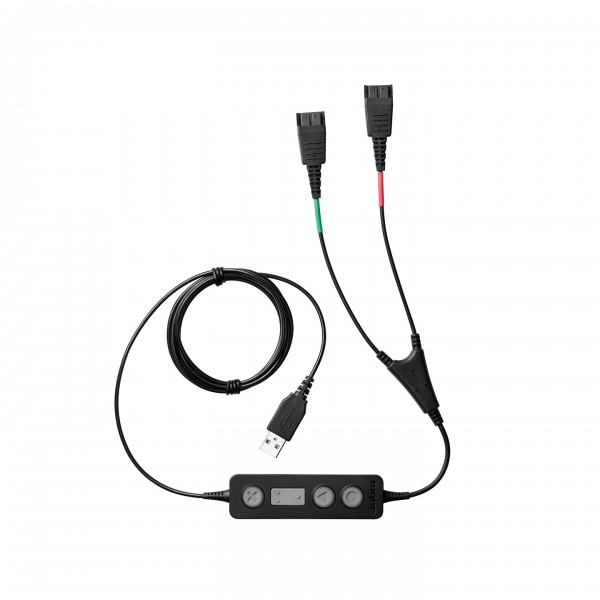 A: Unfortunately, there is no such splitter. The problem isn't that there are none manufactured, it's with the computer itself. PC's only allow one audio path and device.
I would suggest purchasing the Jabra LINK 265.
Q: Does the connection work with only certain types of headsets? Will they work with USB? We also have some old Plantronics headsets with regular phone jacks if that works? Please advise. Thanks.
A: It is compatible with other headsets that have QD ends.
Stay Tuned
Come back for more VoIP questions and answers next time! If you have VoIP questions to ask us, please submit a technical support ticket or contact our VoIP experts today at (866) 582-8591.
Source: http://www.voipsupply.com/blog/voip-insider/connect-multiple-agents-to-the-same-softphone/
Publish Date: November 30, 2016 5:00 AM
---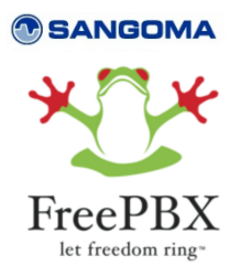 Note: This is part 2 of the 4-part Sangoma's FreePBX Modules blog series. This blog series was co-written by Cody Blackley.
In the previous Sangoma's FreePBX Modules blog, we talked about Extension Routing, UCP for EPM, PBX EndPoint Manager and more, Today we will focus on Paging Pro, VM Notify, Fax Pro, Call Recording, Q-Xact features. Let's get started!
Paging Pro
With the additional module your paging features will be greatly expanded. FreePBX comes standard with paging features, but if you're using the intercom system often this is a great investment. Add features such as:
Outbound notifications – If 911 is dialed an automated page can go out to a certain group notifying them of the call.
Valet Style Paging (Airport Style) – Record your message and have it send once you hang up.
Prepend Recording – Have the ability to start the message with a pre-recording before the user can start speaking.
Scheduled Pages – This is how school bells work!
Check out a FREE more detailed guild from FreePBX about Paging Pro
VM Notify
Easily set up call notifications for multiple numbers when a certain voicemail mailbox receives a new message.
Check out the FREE how-to guide for VM Notify
Fax Pro Module
Sending faxes are still necessary for some forms of business. Make sending a fax simple and easy with this commercial module. Simply attach a pdf to an email and send the email to a certain phone number. The fax is completed easily all from your inbox.
Outbound Faxes from PDF's
Simple web interface to manage inbound and outbound faxes inside the ARI module of FreePBX.
Have all inbound and outbound faxes stored on the server for easy viewing and archiving.
Create company-wide fax cover sheets that allow easy customization for each user.
A FREE guide to a reliable Fax Pro module
Call Recording Reports
Easily manage, sort and listen to call recordings. You're able to view your recordings by year, month and date.
Directly listen to and download all call recordings that exist on your system
Auto-archive calls recorded by Asterisk in FreePBX
Sort Recordings by Call Type, Source, Destination, Time, or Duration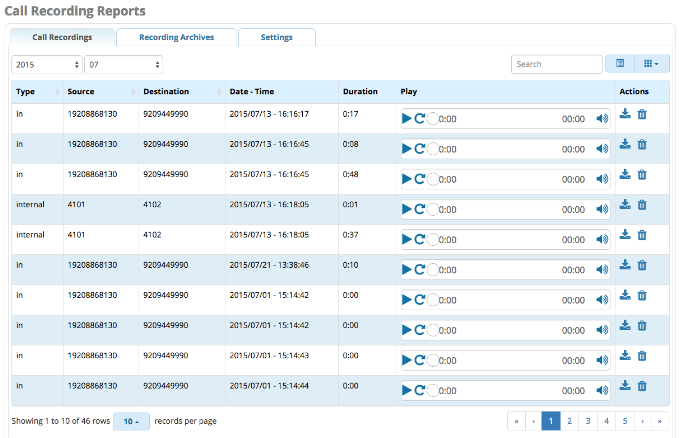 Check out this FREE guide explaining Call Recording Reports
Q-Xact
If you're using multiple call queues or are interested in analyzing call queues with ease, this is the commercial module for you. There are two parts to Q-Xact, templates and reports. Create a template for each queue of how you would like to analyze that particular call queue. Then run the report against any or all of your agents and queues.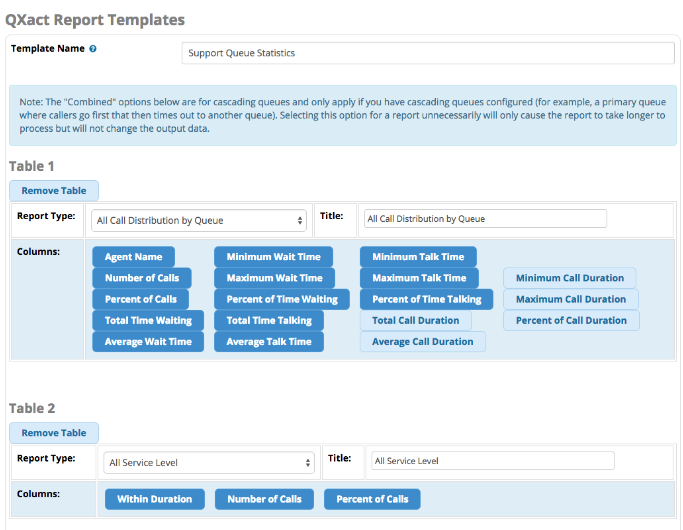 Check out the FREE guide to learn more about Q-Xact
Want to learn more about other Sangoma's FreePBX modules? Follow our next blog- Sangoma's FreePBX Modules: Xact Dialer, Appointment Reminder, Parking Pro, Voicemail, Pin Set Pro!
Source: http://www.voipsupply.com/blog/voip-insider/sangomas-freepbx-modules2/
Publish Date: November 30, 2016 5:00 AM
---
Note: This blog series was co-written by Cody Blackley.
Sangoma's FreePBX keeps getting better! They have designed a number of modules to fit your needs to make your experience with their solution superior to their competitors. To make things even better, many of these modules can be purchased, with no recurring costs. There are a lot of them to go through so we decided to break this into a six-part series.
In this blog, you will find: Extension Routing, UCP for EPM, PBX EndPoint Manager, SysAdmin Pro, Web CallBack, Outbound Call Limiting, CallerID Management.
Access all FreePBX commercial modules here
Extension Routing
By dragging and dropping you're able to adjust which extensions are able to use specified routes. Without this module, the process is complicated and not easily recreated which can lead to error.
Check out more info. and screenshots with the FREE guide for Extension Routing
UCP for EPM (User Control Panel for EndPoint Manager)
Easily control of endpoint from one central panel. If you decide to use the Sangoma s-Series phones you're able to receive this module for free!

PBX EndPoint Manager
With over 220 popular endpoints to choose from you're able to auto-provision and configure any device directly over the GUI interface. If you decide to use the Sangoma s-Series phones you're able to receive this module for free! A couple of the benefits you receive are:
Create New Templates, Import, Export Edit
Use Templates for individuals or share across groups of phones
Easily Program Phone Keys & Button Assignments with drag and drop enabled templates
Firmware Management – allows you to choose which firmware to load on a per device/template basis, valuable for testing new firmware
Click to check out the free guide to EndPoint Manager by FreePBX
SysAdmin Pro
The System Admin Module allows you to make changes to your Network Settings, DNS, Intrusion Detection System, Notification Settings, and Time Zone. It also allows you to power off or reboot your system, register a license to use Commercial Modules, and see the usage of your hard drives.
Web CallBack
Add "Click to Call" features on your website. You can have calls directed to any destination you would like.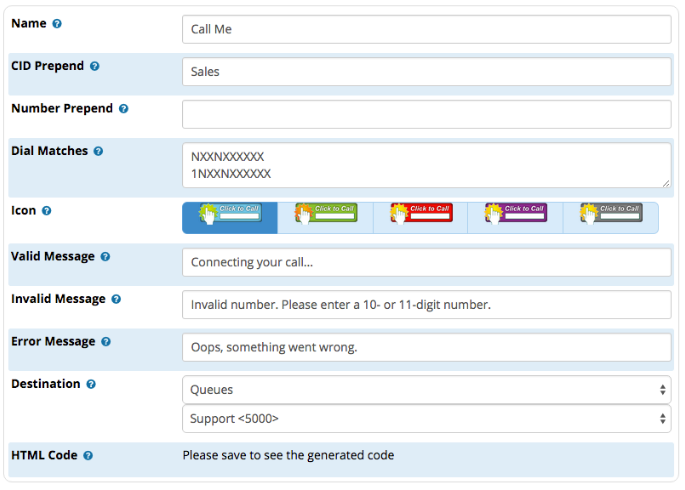 FREE Guide from FreePBX on the details of Web CallBack
Outbound Call Limiting
This module is self-explanatory, it limits the amount of times a certain number is called within a set time period. You can easily adhere to any restrictions on how much consumers are called.
Assign Call Limits to Outbound Routes
Control how many times you can call a phone number during a set period of time
Set your own limits of both number of calls and time period.
Outbound Call Limiting is compatible with the FreePBX Xact Dialer Product
Check out more FREE info. about Outbound Call Limiting
CallerID Management
Adjust the outbound caller ID per extension by inputting a code before dialing.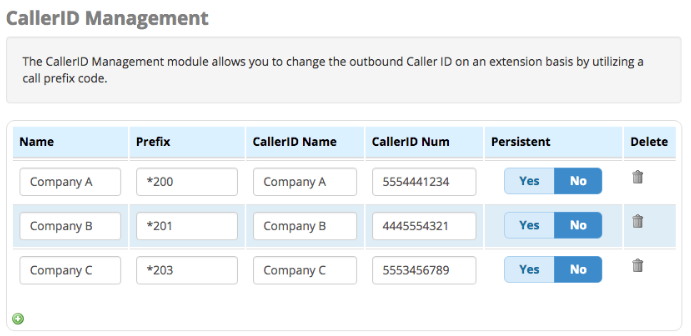 That's not all…in the next blog- Sangoma's FreePBX Modules: Paging Pro, VM Notify, Fax Pro, Call Recording, Q-Xact, we will continue to introduce more features that help you stand out!
Source: http://www.voipsupply.com/blog/voip-insider/sangomas-freepbx-modules1/
Publish Date: November 29, 2016 5:00 AM
---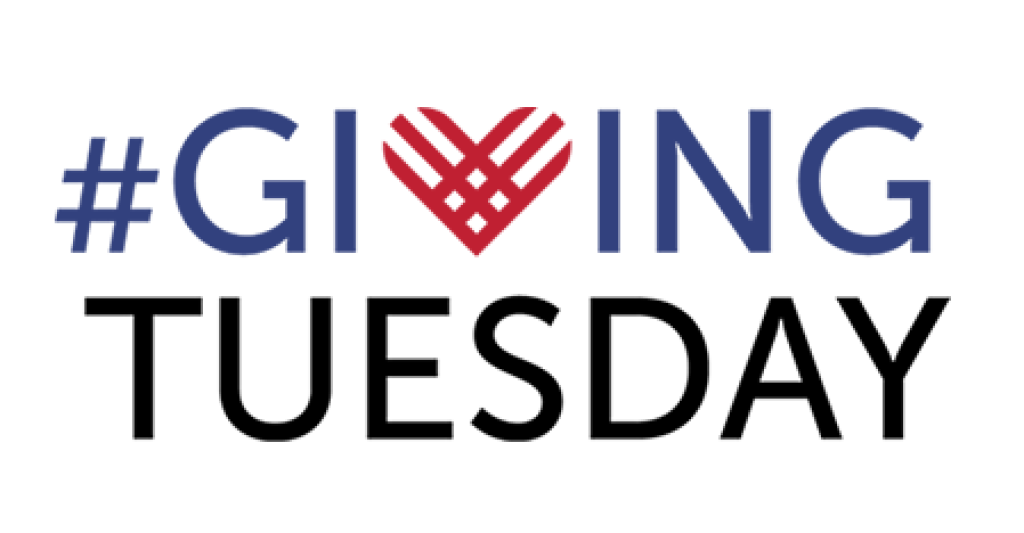 #GivingTuesday is a global movement that is celebrated annually on the Tuesday after Thanksgiving. But it didn't start that way. It started with an idea that one New York organization had to create a call to action for people to donate during the holiday season. Donations range from food, blood and clothing banks to random acts of kindness and more. At VoIP Supply we provide the best in VoIP phones, products and services. So, we are literally about answering the call. The call to do good is something that is a part of the culture at VoIP Supply and is part of a yearlong initiative to #DoGreatThings. Our company was founded by Ben Sayers who wanted to create a great company, with great people who do great things.
For us doing great things is about more than selling skus it is about building the communities that we serve. We strongly believe that providing you with everything you need for VoIP will help all of our customers do great things.
Kicking off this #GivingTuesday November 29 through December 31, 2016 for every web order that you place with VoIP Supply we will donate one meal to the Buffalo City Mission.
For every web order, we fill we will be filling an empty plate and giving hope to others this holiday season. For every web order that you place, you join us in answering the call to #DoGreatThings.
But that's not all! Join us in spreading the word by using social media to #DoGreatThings this holiday season. For every retweet, like and share that we get on Twitter and Facebook using the joint hashtags #DoGreatThings #VoIPSupply we will donate another meal to the Buffalo City Mission.
Together this holiday season we can #DoGreatThings!


Source: http://www.voipsupply.com/blog/voip-insider/dogreatthings-this-givingtuesday-with-voip-supply/
Publish Date: November 29, 2016 5:00 AM
---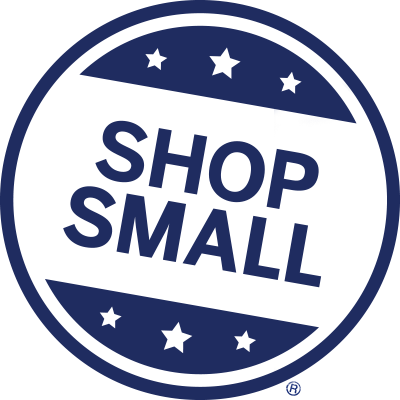 Our Small Business Saturday Sale Is November 26!
Use Promo Code #ShopSmall
To Get 15% Off All Web Orders Over $350
Small businesses are the heartbeat of local and national economies and what keeps it pumping good communication. Communication is critical to small business success. But, the secret is that good communication is what makes small businesses grow.
Being able to communicate effectively with customers, partners and employees is a key to satisfaction and doing it efficiently is a key to the bottom-line. That's where VoIP Supply comes in. Since 2002, VoIP Supply has grown to become North America's leading small business provider of VoIP solutions servicing over 125,000 customers. At VoIP Supply we pride ourselves in providing solutions that can not only save small businesses money but will allow them to do more with less. In addition to cost savings, there are a host of benefits that small business get from using VoIP products and services from VoIP Supply such as being able to get calls anywhere, call forwarding, call hold, conference calling, find me/follow me so that you will never miss a call and more.
Here are 5 reasons you should Shop Small here.
We treat every call like Mom's Calling!
We're a one-stop shop!
We're a certified B Corp dedicated to the community.
We are experts at VoIP offering the best products and services.
Our VoIP products and services will enhance your business.
Here are some recommended products while you #ShopSmall!
Sangoma S Series Phones
Konftel 300Wx US Conference Phone
Renegade PBX Mini Bundle
Our Small Business Saturday Sale Is November 26!
Use Promo Code #ShopSmall
To Get 15% Off All Web Orders Over $350
Click below for details!

Order here.
Source: http://www.voipsupply.com/blog/voip-insider/5-reasons-to-shop-small-with-voip-supply/
Publish Date: November 26, 2016 5:00 AM
---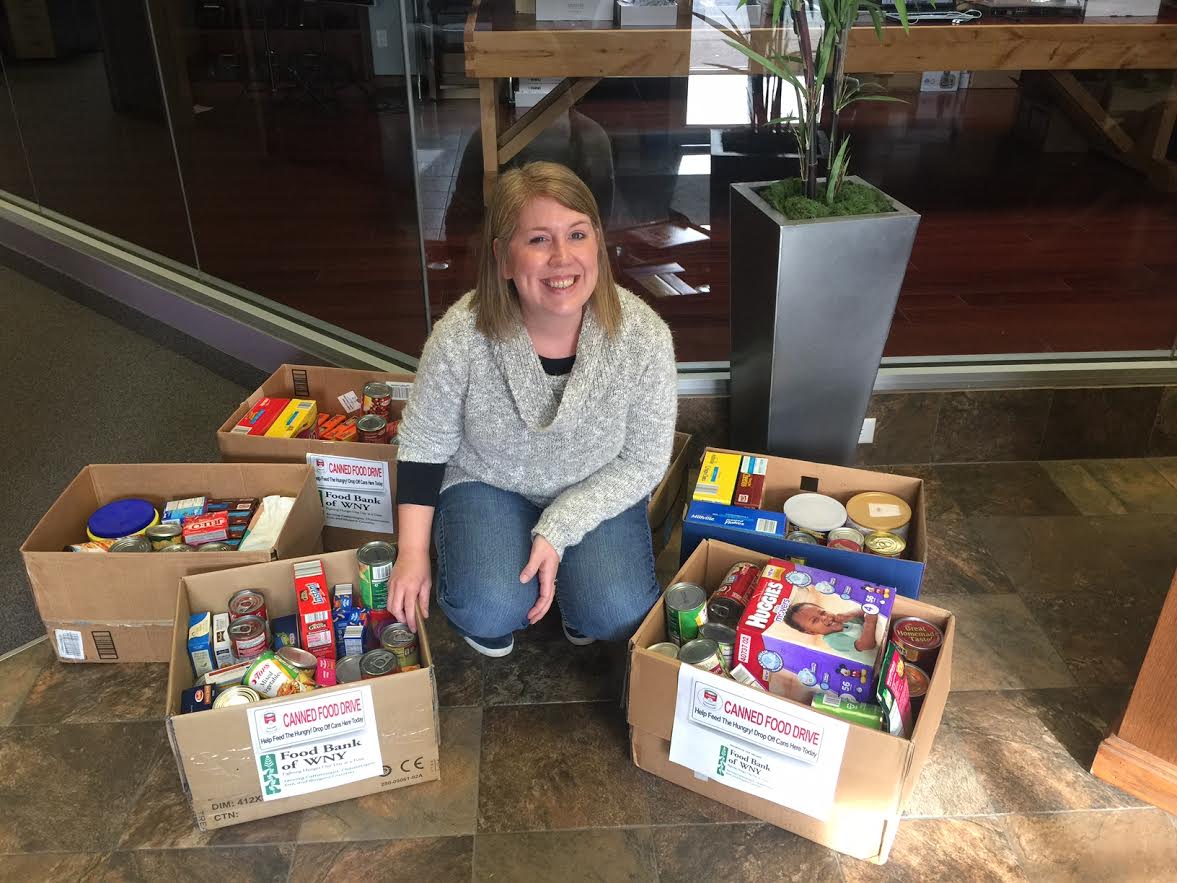 At VoIP Supply our mission is to build a great company, with great people who do great things! For us, doing great things means in part giving back to our local community. Giving is a part of our corporate DNA and is in part what helped VoIP Supply become the first certified B Corp in Western New York.
We make are thankful for each sale and since 2012 have built in a business charitable component that allows us to give a recurring donation of $1.98 to the Buffalo City Mission, the cost of one meal.
This November, VoIP Supply employees joined together to bring in food donations totaling 172 pounds that were donated to the Food Bank Of Western New York.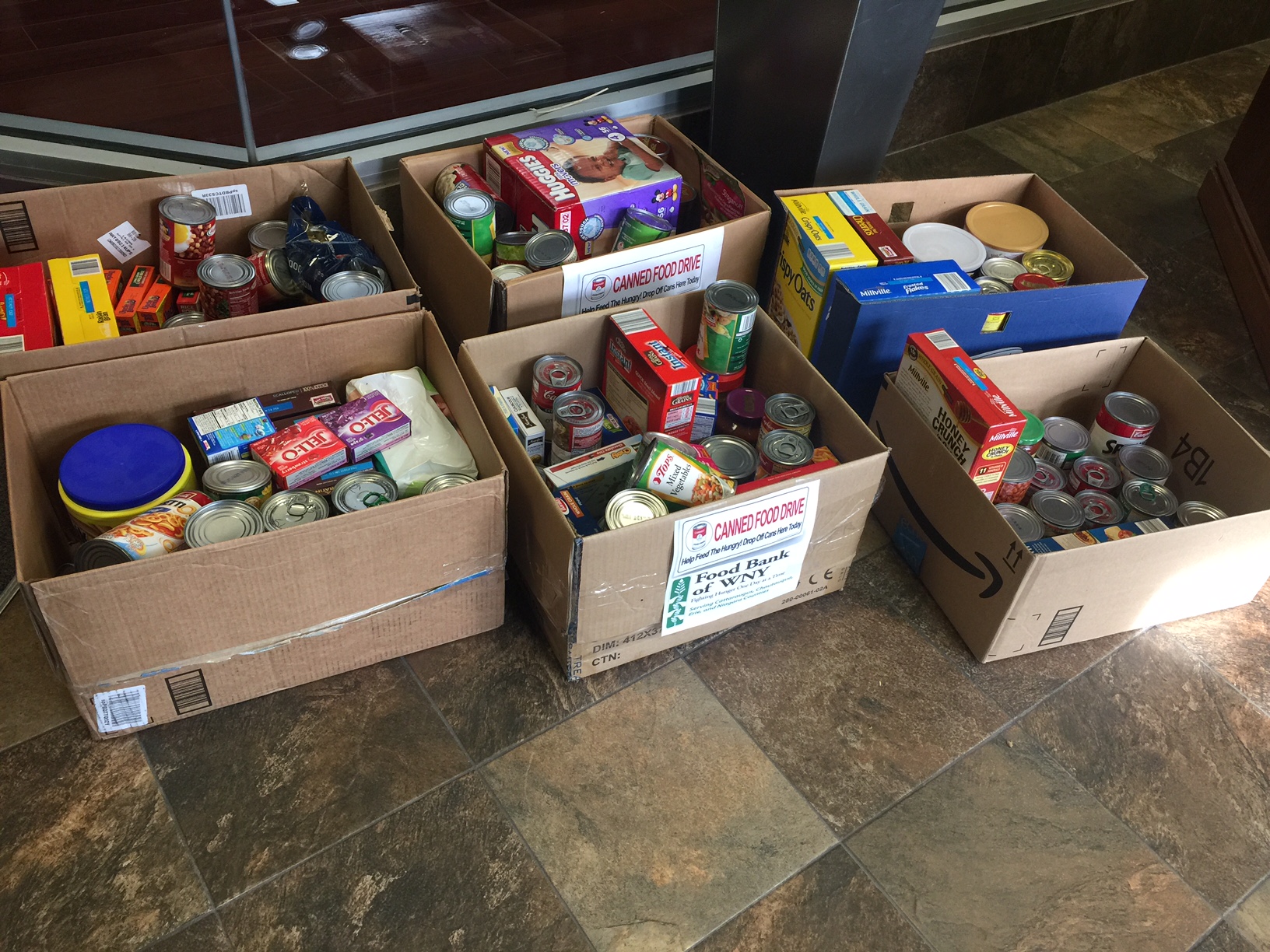 "No one is too small to make a difference. We like to give all VoIP Supply employees the opportunity in giving back to the local community." says Ben Sayers, CEO of VoIP Supply.
"Mostly I'm proud that our people share VoIP Supply's vision by donating their time and helping out local charities," said Sayers.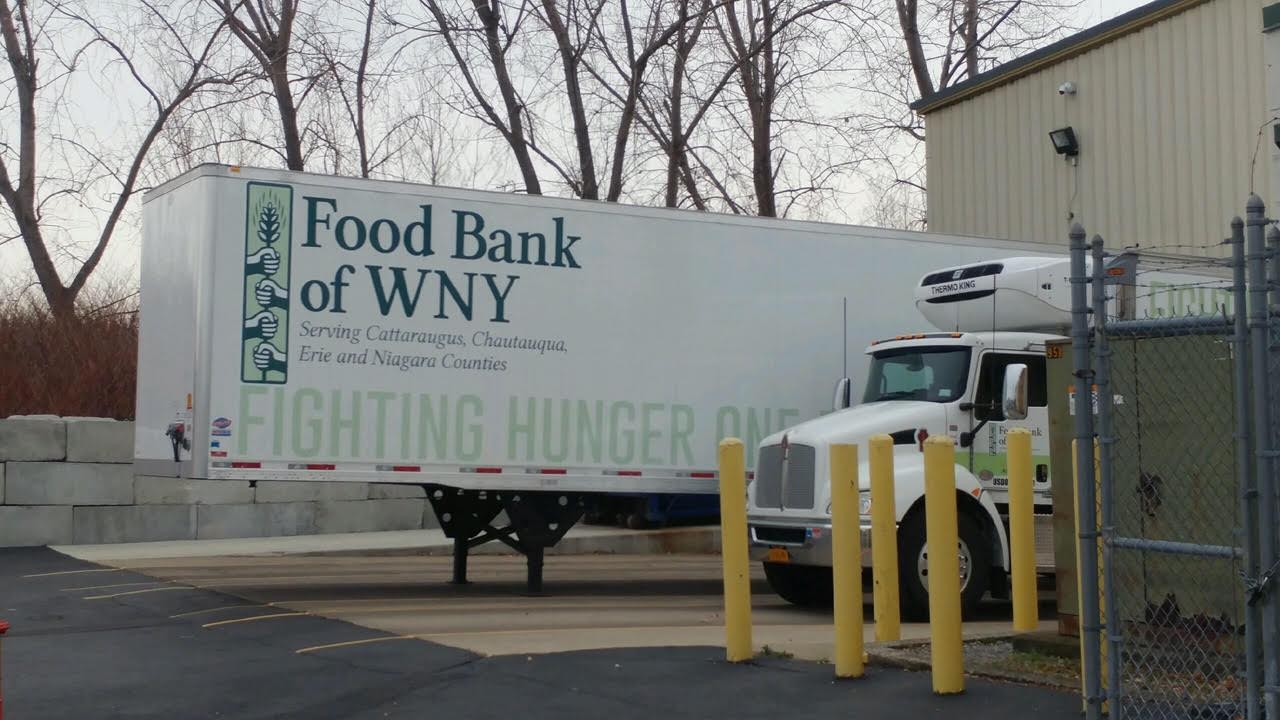 At VoIP Supply we are grateful for the opportunity to help you do great things with your business and for what your business allows us to do.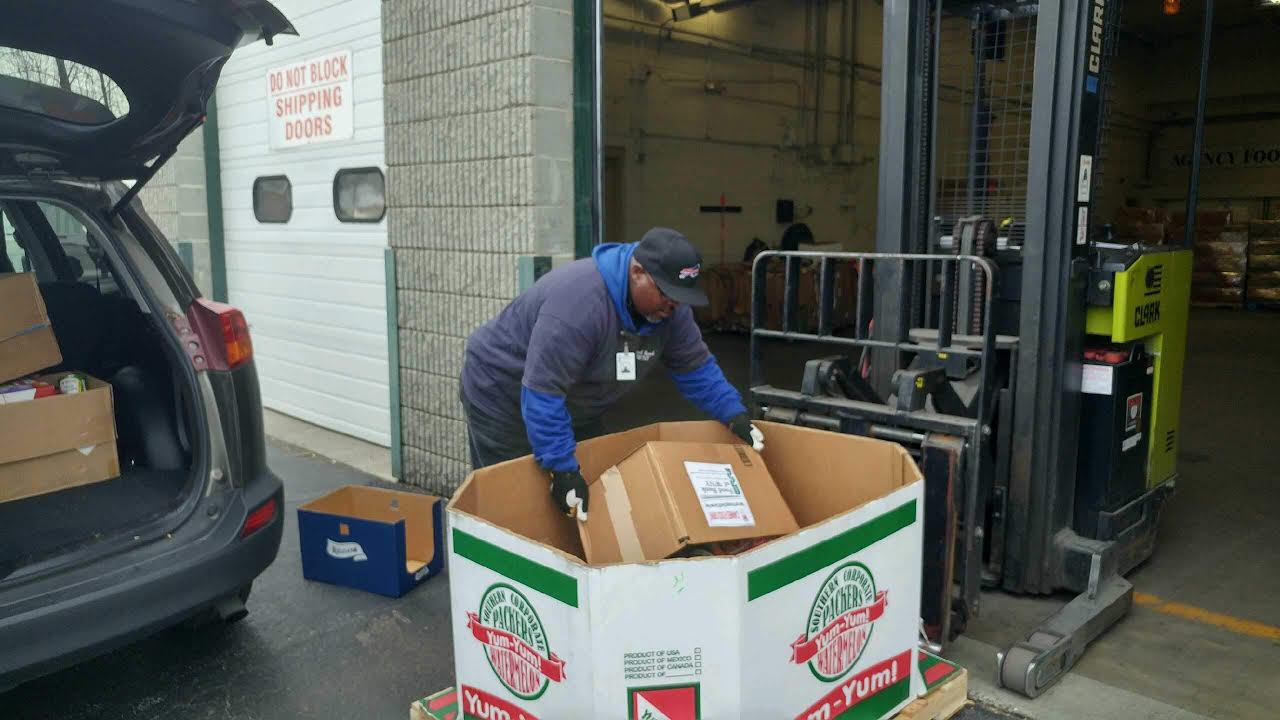 From the VoIP Supply family to yours, Happy Thanksgiving!
To see more of what VoIP Supply does every day follow us Twitter @VoIPSupply!
Source: http://www.voipsupply.com/blog/voip-insider/thanksgiving-is-part-of-the-culture-at-voip-supply/
Publish Date: November 23, 2016 5:00 AM
---
November 16th, 2016, Broadvoice, a premier provider of cloud-based hosted voice, unified communications, and SIP trunking, was awarded an official NASPO ValuePoint contract by the state of Utah.
We are honored to be one of the few cloud service providers to pass the rigorous vendor selection process, which in turn will open doors to a vast array of new public sector opportunities." said Jim Murphy, Broadvoice CEO.
The NASPO ValuePoint Cooperative Purchasing Organization are recognized as a source of highest standard of excellence in public cooperative contracting to deliver reliable, best public contracts. In the next 10 years, Broadvoice will be an approved cloud services vendor for all states that participate in the NASPO ValuePoint cloud service marketplace. We are excited to see the positive results Broadvoice will bring to all of us!
Source: http://www.voipsupply.com/blog/voip-insider/broadvoice-awarded-a-naspo-valuepoint-contract-with-us-goverment/
Publish Date: November 22, 2016 5:00 AM
---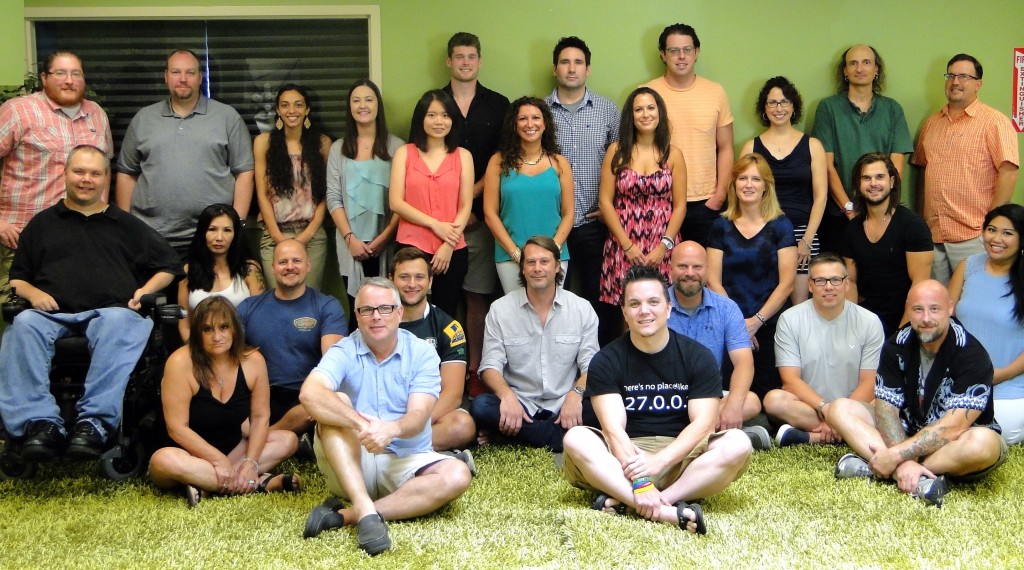 At VoIP Supply we are always up for a challenge! Our team had to get in on the sensation sweeping the internet by posting our own Mannequin Challenge.
As you can see from our Mannequin Challenge, we've got skills! What we really do best is putting our skills towards helping businesses and consumers solve challenges and opportunities with VoIP.
VoIP an acronym for Voice Over Internet Protocol, is the other sensation that is sweeping the internet.
Did you know that one-third of all businesses are now using a VoIP phone system? Experts predict that in as soon as five years this will be the preferred and possibly the only phone system that businesses use.
Since 2002, VoIP Supply has delivered unparalleled service and expertise to over 125,000 customers worldwide. Featuring the most robust VoIP specific product catalog that contains over 5,000 products from over 60 of the industry's leading manufacturers, at VoIP Supply you will find everything you need for VoIP.
As you can see from our Mannequin Challenge we are more than just a website, VoIP Supply provides you with a fully staffed inbound call center with licensed, certified and highly trained VoIP experts that can help you with any problem you might have. Whether you are a home user, business, reseller or service provider, VoIP Supply has the products, experience and expertise to make your deployment a success.
We also love going the extra mile for our customers! One of the challenges that we often hear from businesses and consumers is that they need to save money. We get it and offer VoIP solutions that offer you immediate cost savings versus traditional phone lines. The reduction of costs occurs in both your monthly recurring usage fees along with maintenance costs.
The challenge we love to help our customers meet is also in growing and improving their business. At VoIP Supply we will provide you with VoIP phones and solutions that can include call recording, on-hold music, voicemail-to-email, conference calling, video conferencing, instant messaging, call screening and call logs. We provide solutions to help make your business more scaleable. Our business phone system gives you the ability to add users very simply as your business grows.
A tremendous advantage of VoIP is that we can help you to take calls anywhere in the world…without your VoIP Phone. We can provide solutions that offer you a mobile app that will allow your business calls to be forwarded to your cell phone and more.
Click here for 7 reasons to switch to VoIP using VoIP Supply.
If you haven't made the switch to VoIP it's time to stop standing still! Our dedicated team of experts at VoIP Supply look forward to helping you do great things! We look forward to serving you and solving your business challenges and opportunities.
Order direct here.
Call us toll free to discuss your business and how we can customize a VoIP Supply phone system for you at (800) 398-8647.
Source: http://www.voipsupply.com/blog/voip-insider/voip-supply-is-up-for-a-challenge/
Publish Date: November 18, 2016 5:00 AM
---
Today Grandstream Networks, a top name in the VoIP industry officially launched the GWN7610 Wireless Access Point.
The GWN7610 introduces Grandstream into the Wi-Fi marketplace and it also spearheads a new GWN product line from Grandstream who will be expanding with routers and access points of various deployment capabilities. Over the next year, a variety of basic, mid-range and high-end models will surface providing greater deployment flexibility.
The GWN7610 specifically can be used for multiple floor offices, commercial locations, and branch offices. It is an enterprise level AP that can be paired with any 3rd party router, but it will seamlessly pair with the upcoming GWN7000 router.
GWN7610 features high-performance 802.11ac wireless accessibility and a quality antenna that supports up to 1.75Gb per second of simultaneous throughput.
It has an extended 175-meter Wi-Fi coverage range. Since the area covered by one AP is so great, the number of access points required decreases allowing for a cost-effective deployment.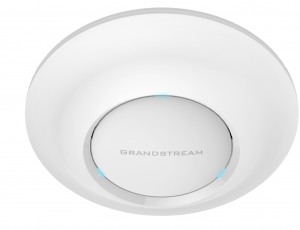 More High-End Features:

Dual-band 3×3:3 MIMO technology
Quality of Service (QoS)
Low-latency real-time applications
250+ client devices per AP
Dual Gigabit network ports with PoE/PoE+
Users of the GWN7610 can enjoy an embedded controller within the product's web user interface that makes installation a breeze with auto-discovery and auto-provisioning of the WiFi network.
This "controller-less" based network allows each access point to independently manage its own network without needing any separate hardware or software, and without a single point of failure.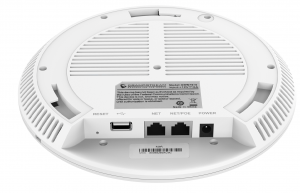 The GWN7610 AP has 1 Kensington Lock, 1 USB Port and a reset pinhole. It also has 3 tri-color LED's for device tracking and status identification.
We are excited for the new GWN7610 as a mid-range Wi-Fi AP and anticipate more great products from Grandstream.
To find out more about the GWN7610 or to chat with us for any other VoIP need, please don't hesitate to call us at 1-800-398-VoIP and our VoIP Solutions Specialists would be glad to assist.
Source: http://www.voipsupply.com/blog/voip-insider/first-look-grandstream-gwn7610/
Publish Date: November 15, 2016 5:00 AM
---
VoIP Supply has been a leader in VoIP equipment since 2004 when owner and CEO Ben Sayers realized that there was a high demand for VoIP equipment yet nowhere to purchase it. By end of year, VoIP Supply succeeded in becoming the top North American supplier of VoIP Equipment. Year over year, VoIP Supply saw an increase in business profitability and became the go to e-commerce site to purchase VoIP.
But that did not mean Ben was satisfied. Now that customers had a way to purchase new VoIP equipment, he began to think of where all of the used VoIP equipment would go as companies started to replace existing infrastructure. Moreover, Ben understood that the cost of new VoIP hardware could be a big impact to small businesses and a big purchasing decision.
With that in mind came the idea of a refurbished line of VoIP equipment that would allow customers to purchase used VoIP equipment that was still in great conditions for a fraction of the cost of new equipment.
So the team got to work. By 2010 VoIP Supply officially implemented Refresh. A way to offer customers affordable VoIP equipment that would not break the bank, and better yet, a way to offer equipment that was reliable and warranty worth.
Refresh Manager Mike Rehac expressed his thoughts on the roots of Refresh by saying,
"Our "Refresh" line was created because we wanted to meet the need for a low-cost alternative to new equipment while differentiating ourselves from the used and crummy product offerings being by our competitors."
Rehac is in charge of anything Refresh at VoIP Supply. He makes sure that all the products are in working condition and that they look as good as new before they leave our warehouse.
"All Refresh products go through an exhaustive reconditioning process including feature/functionality testing, software upgrades, component replacement, repackaging, etc., and represent an exceptional value as they can be purchased for 25%-35% less than their new retail equivalent," said Rehac.
Every Refresh product comes with a six month no questions asked guarantee. Customers can add an additional six months to the warranty for a minimal fee.
Refresh offers VoiP phones, switches, gateways and TDM cards as well as IP cameras.
Hand-in-hand with Refresh is our Reclaim line, of which Rehac is also in charge of.
Reclaim is our VoIP hardware buyback program that gives anyone a chance to sell their gently used VoIP equipment for a fair market value and "reclaim" a portion of their original investment.
Reclaim has a simple 5-step process to get you on the way to selling your excess VoIP equipment for more than what other popular e-commerce sites can give you. To learn more about Reclaim, click here.
At VoIP Supply, refurbished VoIP equipment is something we do well. Whether it's buying yours through Reclaim, or selling our own, we are proud to offer solutions for reconditioned VoIP equipment. We are delighted to help businesses across the world reduce their upfront costs in VoIP deployments while assuring that these same businesses are still getting quality products that won't disappoint.
So if you are considering outfitting your office with VoIP, don't think twice about considering our Refresh line, trusted and backed by us 100%.
Source: http://www.voipsupply.com/blog/voip-insider/where-did-voip-supplys-refresh-line-come-from/
Publish Date: November 15, 2016 5:00 AM
---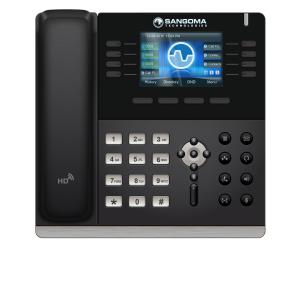 In an age where companies are all racing to create the most seamless and quality products, one manufacturer seems to be leading the pack in the VoIP phone and PBX world. With the acquisition of FreePBX, Sangoma has created a full solution for customers, providing seamless integration along with great products.
One of the most frustrating things as a consumer is when something inevitably goes wrong, we either cannot figure out the issue ourselves or technical support constantly redirects us through many levels of support before resolving the issue, if they can.
For example, my internet connection at home went out the other day and I called the provider. They checked into a few things and escalated me into another tier of the help desk before saying it is probably my router. The router was provided by a third-party installation company so they said I need to contact them because that is the issue. I proceeded to call the third party company who immediately directed me back to the provider. This was very frustrating because both companies pointed the finger away from themselves and I was still without good WiFi. By Sangoma bringing everything under one roof so to speak, customers will not have to call one, two or three different companies when trying to troubleshoot any problems that arise.
Along with the seamless integration offered by Sangoma phones, they also come from the manufacturer with a wide array of features programmed right in the phone. These apps can be accessed directly through the phone without having to go into the PBX control panel and control the specific features. Some of the dozen or so included apps are Visual Voicemail, Conference Room and Follow Me Management and Presence.
We wanted to highlight some of the cost savings you can expect when you purchase a full Sangoma Solution.

To learn more about the Sangoma line up of phones and the functionality, please register for Sangoma's and VoIP Supply's co-hosted Webinar on November 22nd.

Source: http://www.voipsupply.com/blog/voip-insider/save-with-sangoma-and-freepbx/
Publish Date: November 10, 2016 5:00 AM
---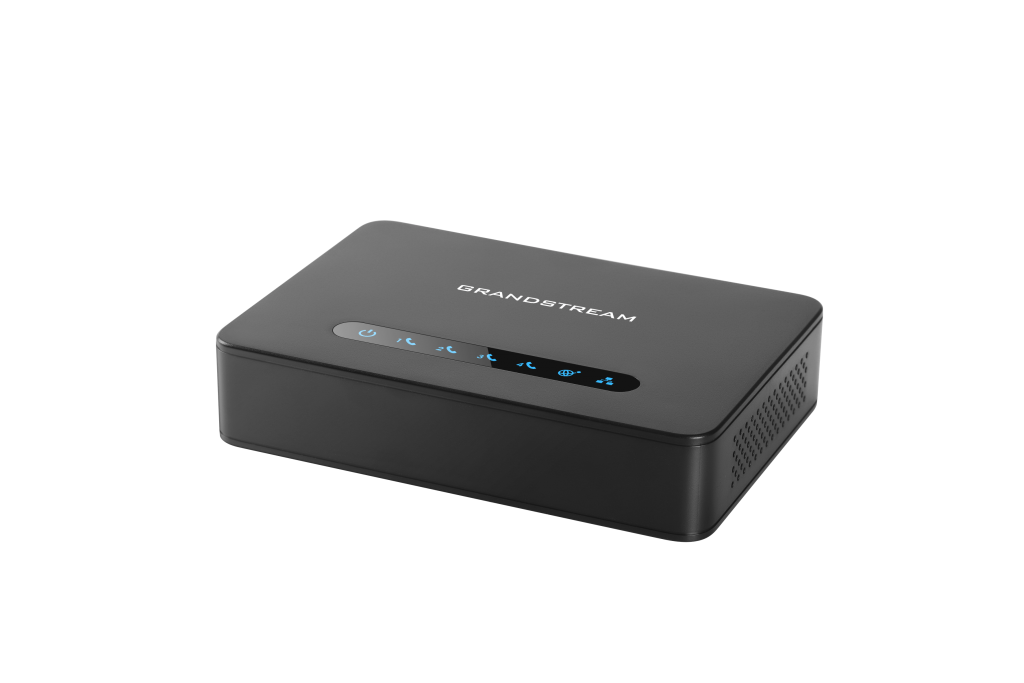 Today, Grandstream released the replacement for their HT704 analog telephone adapter. This model will be replaced by the newer, and more sharp looking HT814.
While both models are similar in size, the HT814 does have some key upgrades that many people will be excited about.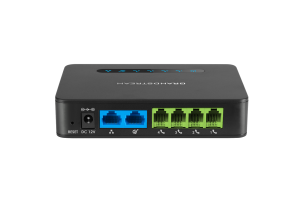 One major upgrade from the HT704 is the HT814 is not only an ATA, but it also has a built-in NAT router. This is a big improvement off of its predecessor, and also features
upgrades such as HD Voice and dual gigabit network ports.
The HT814 has the ability to support 4 SIP profiles and has outstanding network performance for home and office use. This new ATA from Grandstream is available today!
Source: http://www.voipsupply.com/blog/voip-insider/grandstream-releases-the-ht814/
Publish Date: November 10, 2016 5:00 AM
Page: 1 | 2 | 3 | 4 | 5 | 6 | 7 | 8 | 9 | 10 | 11 | 12 | 13 | 14 | 15 | 16 | 17 | 18 | 19 | 20 | 21 | 22