VoIP Supply - ContactCenterWorld.com Blog Page 12
Page: 1 | 2 | 3 | 4 | 5 | 6 | 7 | 8 | 9 | 10 | 11 | 12 | 13 | 14 | 15 | 16 | 17 | 18 | 19 | 20 | 21 | 22
We'd thought we'd keep you posted on a few changes happening with Digium this Fall.
For starters, the list price on Digium's D70 Icon Keys (1TELD071LF) has been reduced from $299 to $199. That's the lowest it has ever be been.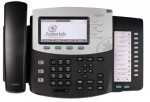 The $75 instant rebate on the D70 has expired.
Now, when you subscribe to Switchvox Cloud with a 3-year agreement, you'll get a FREE D70 versus a free D45.
You might be asking yourself, why did they do this? The reason is the stock available for the D45 (1TELD045LF) is very low and Digium will be announcing an End of Life notice in the very near future. So, if you want to get your hands on the last batch of D45's order now!
The replacement for the D45 will be the D62 (1TELD062LF).
Additionally, the following Digium phones have been discontinued as of November 1st, 2016:
1TELD040LF
1TELD041LF
1TELD050LF
1TELD051LF
The D40 replacement is the D60 (1TELD060LF).
The D50 replacement is the D65 (1TELD065LF).
To stay updated on the latest VoIP news and updates follow us on social media and subscribe to our newsletter above!
For more information don't hesitate to give us a ring at 1-800-398-VoIP.
Source: http://www.voipsupply.com/blog/voip-insider/digiums-d70-is-making-strives-this-quarter/
Publish Date: November 7, 2016 5:00 AM
---
Grandstream Networks recently released new firmware for both the GVC32xx series and the IPVideoTalk Web Conferencing platform.
The new firmware added enhancements that make using IPVideoTalk even better.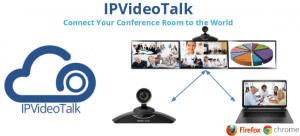 One of the major enhancements is the cloud-based MCU that allows for any size plan to be used with any GVC (GVC3200 or GVC3202).
Before the update, the GVC model you chose limited your plan options. With the cloud MCU there are no longer any plan restrictions, regardless of GVC model. Even better, all GVCs now come with an automatic 3-month free trial to the Small Business Plan that begins upon completion of the GVC320x setup wizard.
Other enhancements include:
IPVideoTalk app for iOS – Now with the iOS app, there is added flexibility. Whether you are a GooglePlay kind of person or prefer the Apple Store, you can still join a meeting from your mobile device and get all the same benefits: HD Voice and Video, Screen-sharing, Chat.
PSTN (Landline) access for all plans – Now PSTN (landline) calling is included for all plans with PSTN numbers available for over 25 major cities

internationally.
Exportable attendee lists and chat transcripts – Now you can export your attendee list right after a meeting is over. You can also export the meeting chat transcripts for reference.
Support for Safari and Edge (via plug-ins) – When joining an IPVideoTalk meeting from Safari or Edge (formerly known as Internet Explorer) you will automatically be prompted to download the plug-in necessary to support your browser. Once the plug-in is downloaded you're good to go!
What's New in BETA: Two-way video for Google Chrome and Firefox – You can now test out the beta two-way video feature. To test this feature, join an IPVideoTalk meeting via a WebRTC browser and agree to share your PC or MAC webcam video stream. It used to be that when attendees joined the meeting via a WebRTC browser (versus joining through a GVC) only one-way video was supported. The attendee was able to see the host, but the host was not able to see the attendee. Now attendees can join through a WebRTC browser and if they have a camera on their PC or MAC, they can both see and be seen.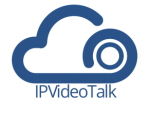 If you want to learn more about IPVideoTalk, the GVCs or Grandstream in general, feel free to give us a ring— we'd be happy to chat!- 1-800-398-8647
Source: http://www.voipsupply.com/blog/voip-insider/grandstreams-ipvideotalk-just-got-better/
Publish Date: November 4, 2016 5:00 AM
---

Join us on November 22nd for an informational webinar on Sangoma's s-Series IP Phones. The webinar will feature live demos and an opportunity for you to ask questions.
20 RANDOM WEBINAR ATTENDEES WILL RECEIVE A FREE SANGOMA s500 IP PHONE.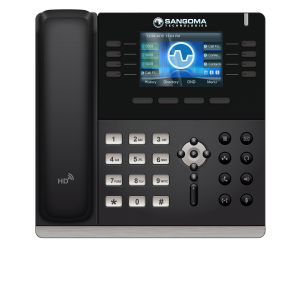 Sangoma IP Phones,designed exclusively for FreePBX and PBXact, are so smart you can quickly and easily use them right out of the box. With tight FreePBX integration, users can control complicated features directly from their phones. There's no need to remember feature codes. User applications include: Call Parking, Follow Me, Do Not Disturb, Conference Rooms, Call Forwarding, Time Conditions, Presence, Queues, Transfer to Voice Mail, Visual Voice Mail, and Log in/out.
Here are some topics we will cover:
How the Sangoma IP Phones are designed to work with FreePBX and PBXact
Plug and play functionality with Endpoint Manager
Zero Touch provisioning with Redirect Server deployments
Did we mention we will be giving away 20 FREE Sangoma s500 IP Phones! Join us for your chance to win!
Source: http://www.voipsupply.com/blog/voip-insider/sangoma-s-series-ip-phones-can-do-what-register-to-find-out/
Publish Date: November 3, 2016 5:00 AM
---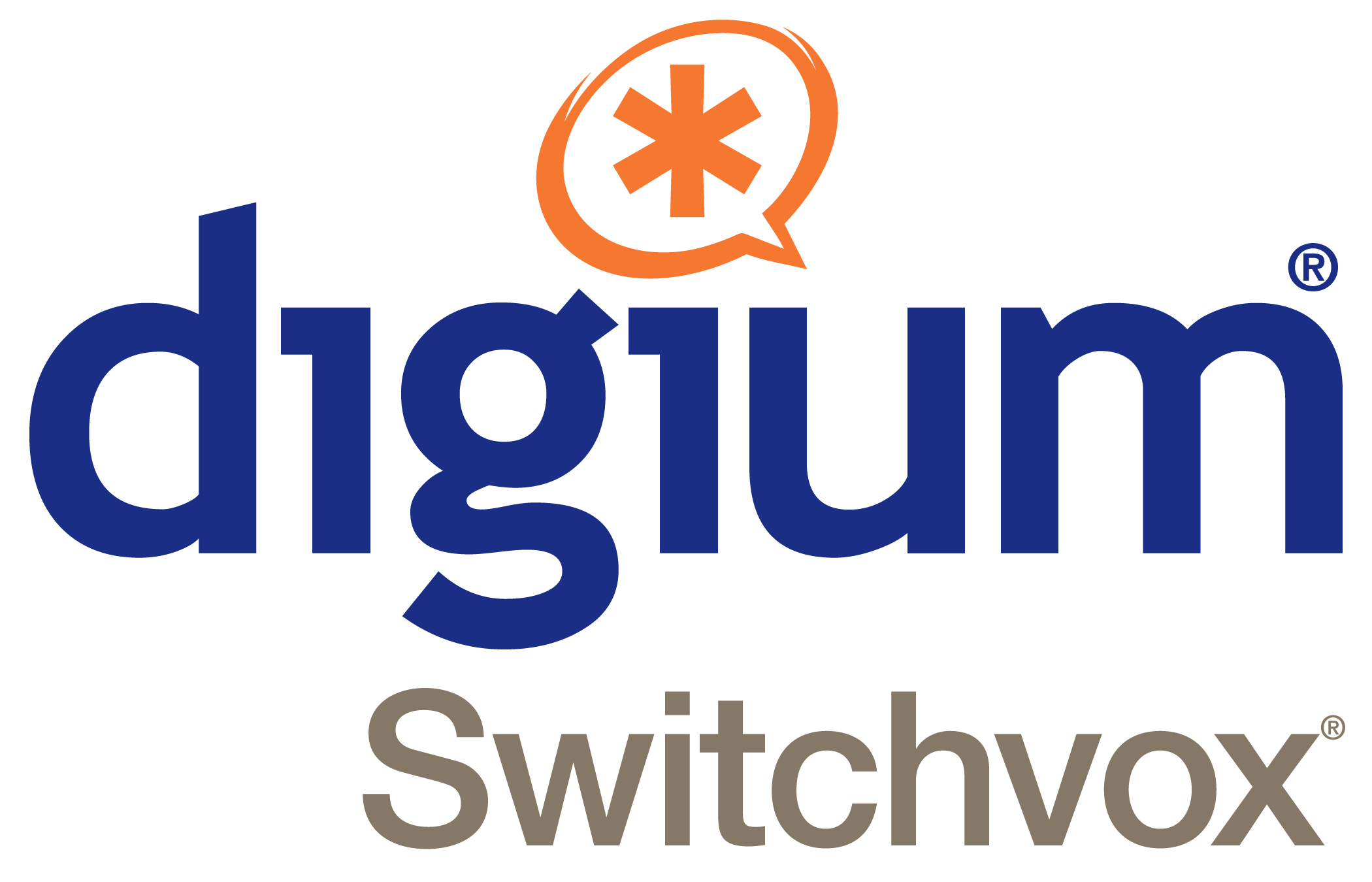 Replace a soon-to-be-unsupported* Cisco UC300 or UC500 system with Digium's award-winning Switchvox UC solution and put significantly more profit in your pocket.
Cisco will end all support on the UC300 and UC500 products effective Jan 1, 2017. End of life announcement occurred mid-2013.
What: Receive an additional 10% off the US MSRP for selected Switchvox appliances or Switchvox software downloads when sold to replace Cisco UC300 or UC500.
When: Qualified products invoiced by a Digium authorized distributor between October 1 – December 31, 2016.
How: Request the Cisco Replacement Promotion through your participating Digium distribution partner and receive your additional discount instantly!
Products Qualifying for the Replacement Promotion
Switchvox 80 Appliance 1AS800010LF
Switchvox 310 Appliance 1AS3100010LF
Switchvox 360 Appliance 1AS3600010LF
Switchvox SMB Software Download 1SWXSMB00DL
Switchvox SMB Virtual Software Download 1SWXSMB01DL
IMPORTANT:
Partners must request this promotional discount directly from Digium distributors at the time an order is placed.
The promotional discount cannot be applied to orders submitted electronically through a distributor web portal without first contacting the distributor and confirming the promotional discount.
Neither Digium nor Digium distributors can provide promotional discounts after orders have been invoiced.
This promotion cannot be stacked with other Digium promotions, such as Government/Education or Non-profit.
This promotion can be used with Monster Rebate/Phone Promo, Multi-Year Renewals, Deal Registration or Select Rebates.
ADDITIONAL DETAILS:
Only qualified Switchvox products are eligible for the additional discount. A complete list of qualifying products and part numbers can be found above.
This offer does NOT apply to cold spares, updates or maintenance for Switchvox, subscriptions, subscription renewals, phone feature packs, extended hardware warranties, phones or any other items that are not included on the list of qualifying products.
The promotion applies only to new Switchvox solutions replacing existing Cisco UC300 or UC500 systems. Digium intends for the additional discount to be used as a financial incentive for the customer to replace their Cisco telephony solution. Digium reserves the right to audit promotional claims, including contacting the end user, to ensure that an above listed Cisco UC telephony solution was replaced.
This promotional offer will be voided for any purchases where Digium has already approved a special price variance.
More Questions?
If you have more questions about upgrading your system, please submit a technical support ticket or contact our VoIP experts today at (866)-582-8591.
Source: http://www.voipsupply.com/blog/voip-insider/replace-your-old-cisco-uc300-or-uc500-system-with-digiums-award-winning-switchvox-uc-solution/
Publish Date: October 28, 2016 5:00 AM
---
Mitel is adding to their business class phones by launching the 6900 series IP Phones, allowing users to take full advantage of being mobile in their workplace.
The phones allow users to pair their mobile phone and with the Bluetooth interface built into the 6900's, enabling users to handle calls from cell phones and IP calls seamlessly one one device.
The phones allow users to pair their mobile phone and with the Bluetooth interface built into the 6900's, enabling users to handle calls from cell phones and IP calls seamlessly on one device.

THE LINE UP:
The three versions in the Mitel 6900 series are the 6920, 6930, and the executive level 6940. The 6920 has a 3.5-inch color display screen, with 18 programmable keys, LCD display and mobile device integration through a USB dongle. The 6930 has a 4.7-inch color display screen, with 72 programmable keys, and MobileLink device integration. Mitel's 6940 is the executive level phone and it has a 7-inch touchscreen color display, Bluetooth 4.1, with 96 programmable keys, enhanced full-duplex speakerphone, and MobileLink device integration.
To learn more about these products or anything VoIP check out our website voipsupply.com.
Source: http://www.voipsupply.com/blog/voip-insider/mitel-releases-6900-series-ip-phone-now-one-touch-integration/
Publish Date: October 28, 2016 5:00 AM
---
Yeastar has officially announced the end-of-life and end-of-service for MyPBX Standard and MyPBX U300.
Beginning today, October 27th, 2016 Yeastar will no longer service the MyPBX Standard and MyPBX U300. For those customers with active service contracts, you will still receive support from Yeastar under the terms and conditions of the contract.
EOL Product-MyPBX Standard

Suggested Alternative – Yeastar S50

EOL Product-MyPBX U300

Suggested Alternative – Yeastar S300

More Questions?
Did you find this article useful? Share your thoughts with us! If you have more questions for us, please submit a technical support ticket or contact our VoIP experts today at (866)-582-8591.
Source: http://www.voipsupply.com/blog/voip-insider/yeastar-announces-eol-and-eos-on-mypbx-standard-and-mypbx-u300/
Publish Date: October 27, 2016 5:00 AM
---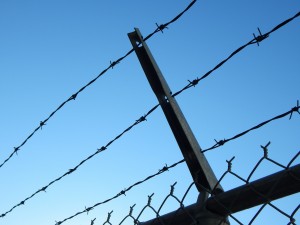 News broke yesterday that the long since shut down VoIP service company TelexFree is finally being brought to justice. All of this coming after James Merrill, who was a principal operator of TelexFree, admitted to the whole organization being a 1.8 billion dollar Ponzi scheme.
After I looked into this more, I could immediately see that this would be extremely far-fetched to happen to anyone of the millions and millions people and businesses that use VoIP.
I mean, there essentially wasn't even a VoIP service here. It was just people depositing their cash as "investors" to become "sales affiliates" to get more people to hand over their cash also become "sales affiliates"
The original investors were paid with the cash that was gained by new investors, and so on and so on; and so on.
This Ponzi scheme was targeting immigrant communities in the US who were looking to save money on international calls back home. The only problem here is that TelexFree was seeing little to no revenue coming from actual VoIP service. This includes the accounts that the investors themselves were forced to purchase.
In the end, Merrill will face up to 10 years in prison when he is sentenced next year which will remove at least one bad egg from the VoIP community.
This is a good chance to make sure that, whoever it is you are using as your VoIP service provider, is really who they say they are, and has a reputable background.
If you are unsure, or if you are just getting into the VoIP game and need some more knowledge on trusted providers, then please feel free to use us! We can certainly lend some knowledge to help make your decision. After all, we are the experts in VoIP!
Source: http://www.voipsupply.com/blog/voip-insider/knowing-your-voip-provider-because-you-can-never-be-too-sure/
Publish Date: October 25, 2016 5:00 AM
---
Hi everyone and welcome back to another edition of the VoIP News Update. I am not Jeff Quinn, I am Mary Cheney, Marketing Supervisor here at VoIP Supply, and here are a couple things we want to go over this week.
Today we are going to talk about the newly released Asterisk 14, and then we are going to talk about Mitel unveiling World Cloud. Lastly, we will discuss the Jabra – VXi acquisition.
Don't forget to stay tuned, because at the end of the segment we're actually going to be announcing the winner of the Jabra Speak.
So let's start off with Digium announcing the release of Asterisk 14 at their AstriCon Conference in September. So this update continues on the heels of version 13, which was mainly a developer, and administrative focused update.
One if the biggest updates in version 14 is the remote media playback capability, and the fully featured media cache. This is really huge because previous versions required you to store your media locally, but now, the media can be retrieved on a remote web server at any time. How cool is that?
To read more about this update, and all the other updates that came with this version upgrade, check out the description below.
So this next update was just released a couple days ago, and this is Mitel's World Cloud. This new platform will actually target multinational businesses, lowering international calling costs and eliminating barriers to international communication.
This launch will put Mitel's cloud presence in more than 40 countries around the world. So, it looks like that failed merger with Polycom didn't slow Mitel down at all.
Hey, if you want to learn more about Mitel World Cloud, check out the links in the description below.
So, lastly, we are going to talk about the Jabra – VXi acquisition. For those of you who don't know, VXi was actually founded back in 1989. Since then, they have been the go-to choice for people who work in high-noise environments.
So, with this acquisition, Jabra instantly increases its portfolio of professional audio solutions. As a result, we expect to see an increase of size and reach of their sales team.
And now, for the moment you've all been waiting for. We are going to announce the winner for the Jabra Speak, which was Brandon Weber. Congratulations Brandon, way to go! We will be contacting you via YouTube to claim your prize. Good job, and thanks for commenting!
So, that's it for this week's VoIP News Update. As always, click the orange arrow in the corner to subscribe to our videos, and don't forget to check out all the links in our description below about any of the things that we talked about today.
I'm Mary Cheney, Marketing Supervisor here at VoIP Supply, and thanks for watching.
Source: http://www.voipsupply.com/blog/voip-insider/voip-news-update-102516-asterisk-14-mitel-world-cloud-jabra-vxi-acquisition/
Publish Date: October 25, 2016 5:00 AM
---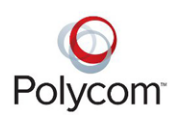 I have been using a Polycom phone for the duration that I have held this role and I must say, the features that are found in the Polycom line sets them apart from others in the market. One of the things that I like to be constantly aware of is where our daily sales are. In most places, I would have to pull a report, which takes time away from my other job functions.
One feature that I use on a daily basis is one that shows our sales totals and it even gets as granular as showing the sales of each rep on the floor. Using a VoIP phone gives you access to have all sorts of unique add-ons and features that you typically can't get on an analog phone. My preference is the Polycom VVX 601 IP Phone and I like this phone because the ease of use, the features that come on the phone and the fact that I can always rely on Polycom.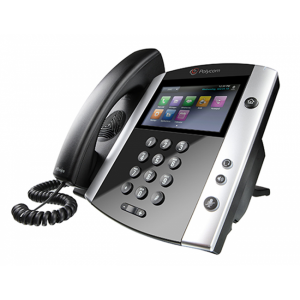 This feature allows me great insight into how well we are doing and when I need to go motivate the team about current SPIFFs or promotions we are running to help drive more sales.
From sales and marketing teams to executives running a company, this feature along with the many you will find in the Polycom lines of phones, makes them a great addition to your business. To view the full lineup of Polycom phones please visit our Polycom phones webpage.
Source: http://www.voipsupply.com/blog/voip-insider/our-take-on-the-polycom-vvx-601-ip-phone/
Publish Date: October 20, 2016 5:00 AM
---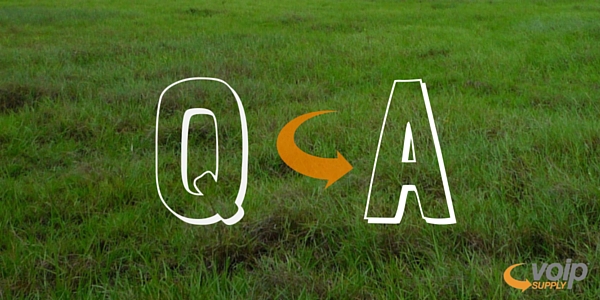 Our tech support team at VoIP Supply offers great pre- and post-sales support plus provisioning, consultations, configuration, and installation help. We get a lot of VoIP hardware and software questions and would like to share the solutions with everyone.
In the previous Mom's calling Q&A series, we have discussed: UCM 6102: Do I Need a Different Configuration to Backup? Today, we have more new real questions and answers from VoIP users just like you.
How Do I Keep all the Call Recordings on UCM 6102?
Q: If I want to keep all the call recordings on UCM 6102 do I just swap out the SD cards as they get full? And how much recording time can each SD hold?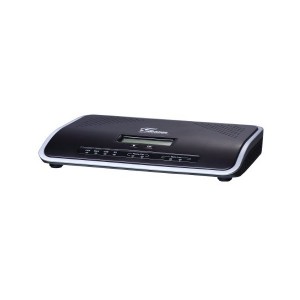 A: Saving calls records and how many would depend on the size of the SD card you would use. There is 1,024MB in 1 GB and each recording, let's say a 1-hour call would be around 20mb. They can keep the recordings on SD cards and just substitute new cards as they become filled.
More Questions?
Did you find this article useful? Share your thoughts with us! If you have more VoIP questions to ask us, please submit a technical support ticket or contact our VoIP experts today at (866)-582-8591.
Source: http://www.voipsupply.com/blog/voip-insider/ucm-6102-how-do-i-keep-all-the-call-recordings/
Publish Date: October 19, 2016 5:00 AM
---
If you currently do not have the latest version of the Switchvox server (6.3 or later) then now is a better time than ever before to upgrade.
Digium is planning to release a new version of the Switchvox Softphone App for iPhone. This update will move the app to 3.0 and will need the latest version of Switchvox for it to be supported.
Updating to Switchvox 6.3 will not only allow you to run Switchvox Softphone App 3.0 smoothly, but it will also be able to support previous versions of this app as well.
The new version of this app will provide a better user experience by having better call handling so that Switchvox calls are not interrupted by an incoming iPhone call, and will also have improved communications with the Switchvox Server. This will help save on data and battery life.
Switchvox 6.3 or later will be required to run the latest version of the Switchvox Softphone App for iPhone.
Source: http://www.voipsupply.com/blog/voip-insider/important-update-from-switchvox-softphone-app/
Publish Date: October 17, 2016 5:00 AM
---
Jabra announced just this morning that they have acquired VXi Corp, which also includes the BlueParrott brand.
VXi was founded in 1989 and is one of the top leaders in professional headset solutions. VXi is most known for their noise suppression technology, and have a big presence in communication environments that experience high levels of background noise.
Perhaps one of VXi's most popular line of headsets is their BlueParrott line. These headsets are preferred for truck drivers, and people who spend most of their workday on the road because of its ease of use and noise cancellation.
Jabra instantly increases its portfolio of professional audio solutions with this acquisition and expects to see an increase in the size and reach of its sales team as a result.
Source: http://www.voipsupply.com/blog/voip-insider/jabra-acquires-vxi-corp-to-strengthen-north-american-presence/
Publish Date: October 13, 2016 5:00 AM
---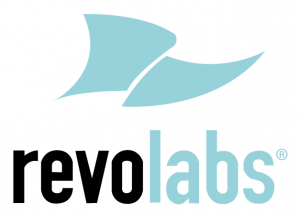 Revolabs announced on October 4th that their FLX UC 1000 and UC 1500 conference phones are now able to work with BroadSoft, who is the leading provider of unified communications and collaboration services.
These conference phones can be easily added to an existing Broadsoft network and automatically configured to work through plug-and-play provisioning.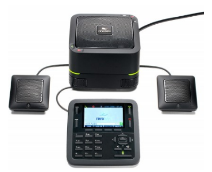 For more information on Revolabs and their devices Click Here!
Source: http://www.voipsupply.com/blog/voip-insider/revolabs-conference-phones-are-now-broadsoft-validated/
Publish Date: October 7, 2016 5:00 AM
---

In May of 2016, VoIP Supply donated 1,669 lbs. of electronic equipment through the 2016 e-Scrap 4 Camp fundraiser hosted by Sunnking, a electronics recycling center.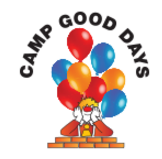 This recycling effort contributed to a total donation of $11,219.94 to Camp Good Days & Special Times. They are a non-profit organization that provides children with cancer the opportunity to come together in a residential camping experience to be with the ones who truly understand what they have been through – other children with cancer.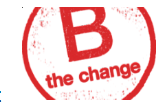 As a B Corp, VoIP Supply follows the rigorous standard of social and environmental performance, accountability, and transparency. We joined Sunnking's recycling effort in 2012 and have been collecting and donating electronic equipment since then.
"We are proud to be part of the recycling movement, keeping electronic waste out of landfills," said Ben Sayers, Founder and CEO of VoIP Supply "Thanks to Sunnking and Camp Good Days for giving us the chance to give back to the community."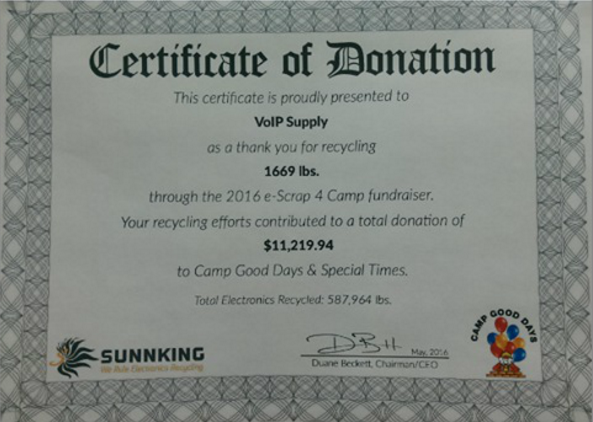 Have some Electronics to Recycle?
VoIP Supply now collects old electronics from the public all year round. If you'd like to contribute, please contact us at 1-800-398-VoIP to schedule a time to drop off your obsolete electronics.
The acceptable materials for recycling include computers (desktop & laptop), monitors, cables, printers, gaming devices, and more.
Download a list of Acceptable Materials
Please also note that we can't accept the following materials.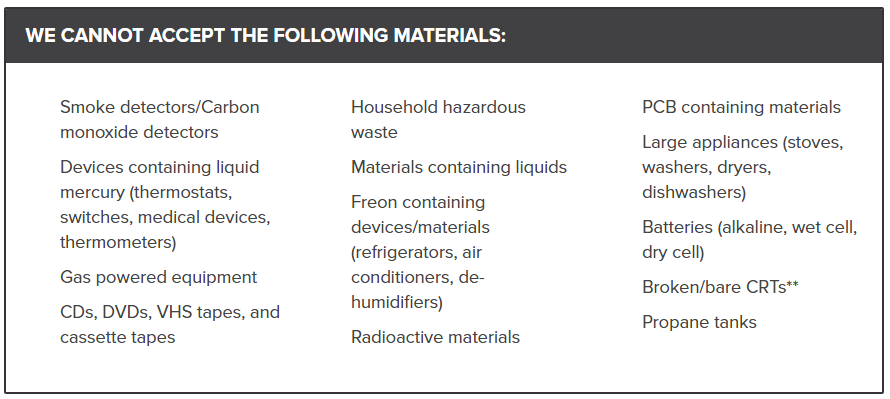 Source: http://www.voipsupply.com/blog/voip-insider/voip-supply-recycled-1669-lbs-of-electronic-equipment-to-sunnking/
Publish Date: September 27, 2016 5:00 AM
---
VoIP phones nowadays do a really good job as far as labeling what buttons do what, but have you ever wondered if a single button could have more than one function? Well, I am about to let the cat out of the bag, and tell you what they most certainly can!
The majority of VoIP phones you will see today have what are called Navigation Keys. These are usually a set of arrow keys that allow you to navigate through your options if you do not have a touch screen. If you are not familiar with this set of buttons, then check out the picture below.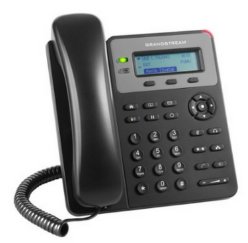 Oftentimes, these keys can serve more functions than just a simple left, right, up, and down. For this blog, we will use the Grandstream GXP1615 as an example of what else these buttons can do.
When your phone is idle, hitting the UP arrow key will actually allow you to view your missed calls! This is a great feature to have, and will save you from having to navigate the menu to see what calls you have missed!
Also, while your phone is idle, hitting the DOWN key will allow you to see a list of numbers that you have dialed. This is really nice, especially if you frequently dial the same number. Ultimately, this will save you from having to go into your contacts list, and is a much better option than dialing that number over and over again.
Lastly, hitting the RIGHT arrow key will access a list of phone numbers that you have answered! This can be a fast and easy way to call someone back that you just got off the phone with, or if you need to pass along a message, but forgot to take down the callers phone number.
So, the lesson today is to never judge a button by its icon. You never know what else they might be able to do to make your job easier. And now that you have the inside scoop, you will be lightning fast in the office and impressing your coworkers in no time!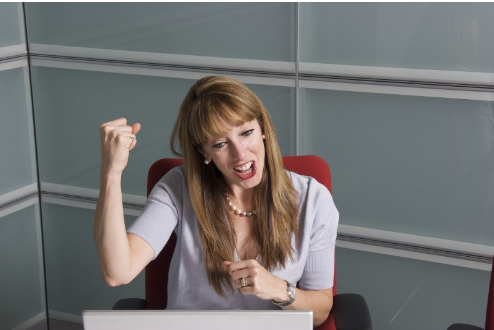 Source: http://www.voipsupply.com/blog/voip-insider/understanding-the-navigation-keys-on-the-grandstream-gxp1615/
Publish Date: September 26, 2016 5:00 AM
Page: 1 | 2 | 3 | 4 | 5 | 6 | 7 | 8 | 9 | 10 | 11 | 12 | 13 | 14 | 15 | 16 | 17 | 18 | 19 | 20 | 21 | 22