VoIP Supply - ContactCenterWorld.com Blog
Page: 1 | 2 | 3 | 4 | 5 | 6 | 7 | 8 | 9 | 10 | 11 | 12 | 13 | 14 | 15 | 16 | 17 | 18 | 19 | 20 | 21 | 22
Recently I have been thinking about how to explain what exactly a session border controller (SBC) is and why it's so important to have. It has been difficult but I always find that a good analogy does the trick and that is when an air traffic controller popped into my head.
There are some major features and aspects of a session border controller that I wanted this analogy to cover. Let's get right into it and you can be the judge if the analogy fits!
Keep yourself safe from hackers
The first aspect of a session border controller is SECURITY. An SBC is basically a firewall that is optimized for VoIP traffic. The SBC can make sure that any incoming SIP trunks are the proper ones and don't allow for any attacks. Your VoIP system can be intruded by hackers who will than make multiple long distance calls skyrocketing your bill.
These attacks normally happen outside of normal business hours. Your SBC will block these attacks so you don't have to be on 24 hour watch.
How does this relate to Air Traffic control?
You want to be assured that traffic is properly monitored at both ends of your flight! An air traffic controller only allows in planes that are supposed to be landing at that location, at that time. They keep the airport secure and make sure everything's running smoothly. There is an air traffic control at every single airport and some are larger than others, but each airport has one. You need an air traffic controller at your site also.
Your service provider will be secure at their end but you need to be secure at your end. Don't forget to have air traffic control at your airport.
Keep everything secure with the best SBC for your size office.

Keep track of what is coming in and out of your VoIP System
An air traffic controller keeps records of what airline are leaving and when. With multiple airlines using the same airport you need a good way to keep track of who is doing what and when.
An SBC is able to understand and tell you where problems are coming from. When you have an issue with your phone system there are basically three places the issue could be coming from, your VoIP Service provider, Internet provider or the VoIP hardware. When your phone system has issues the last thing you want to be doing is calling all three of these providers and having them tell you it not them it is something else.
With an SBC, you have records of all the traffic and that helps to narrow down the problem for all parties involved. It isn't about pointing fingers here, it is about saving you time and aggravation. Once the problem has happened let's get it fixed first and then decide if bigger changes need to happen.
Did my analogy work for you?
Hopefully, this analogy gives you a better idea of why you need an SBC for your VoIP System.
Please comment below and let me know if you agree or disagree with me. I'm always up for some constructive criticism!
Source: http://www.voipsupply.com/blog/voip-insider/session-border-controllers-are-the-air-traffic-control-of-voip/
Publish Date: September 26, 2016 5:00 AM
---
As a VoIP consultant, I get a lot of calls from customers each day asking for recommended solutions that can fit the needs of their business.
Recently, I have received questions from customers using Polycom VVX phones in loud work environments such as warehouses, restaurants and machine shops, where they can't hear the ringtones, resulting in missing important calls. If you are facing the same issue, you may find the following solution useful.
Hear Loud and Clear with the Algo 8180 Alerter

To reduce the missed calls in a noisy or large site, we recommend you use this straightforward solution – The Algo 8180 Audio Alerter with the Algo 1506 Polycom Ring Detector.
The Algo 8180 is a SIP compliant PoE speaker designed for voice paging, loud ringing, and emergency notification.
With its high-efficient amplifier and loudspeaker, the Algo 8180 is able to generate 8 times louder tone than a normal telephone ringer.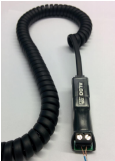 The Algo 8180's most useful features include:
Dual purpose loud ringing and talkback voice paging
SoudSure ambient noise compensation adjusts output for noise level
Selectable alert tones
PoE eliminates local power supply
More
Instead of adding an extension or "seat" to the noisy site, you can simply pair the Algo 8180 with the Algo 2506 detector which detects the audio from the headset jack and actives 8180 alerter directly without using SIP.
Common Setup

A basic, common setup is to have the Algo 2506 detector connect to both your Polycom VVX phone and the Algo 8180 audio alerter. When an incoming call is received by the Polycom VVX phone, the detector will trigger the audio alerter to amplify the ringtone.
You can also add an optional visual alerter or a horn speaker to work with the 8180 Audio Alerter. In this way, even when you can't hear the ringtone, you can "see" it.
What's your solution of using Polycom VVX phone in a loud environment? We want to know!
Follow the links for more information:
The Algo 2506 User Guide:
http://tinyurl.com/h9288zd
The Algo 8180 Product Sheet:
http://tinyurl.com/jbj3rvt
Source: http://www.voipsupply.com/blog/voip-insider/use-polycom-vvx-phones-in-a-loud-environment-with-the-algo-8180/
Publish Date: September 26, 2016 5:00 AM
---
Cisco IP Phones are known for their functionality and user-friendly design. A lot of professionals and managers enjoy Cisco phones' advanced features such as the high resolution color displays and video support with touchscreen access.
To optimize your use of Cisco phones, selecting a headset that can work seamlessly with it is a must. Here, our VoIP experts made it easier for you by listing out the best headsets to pair with your Cisco phones.
Plantronics CS540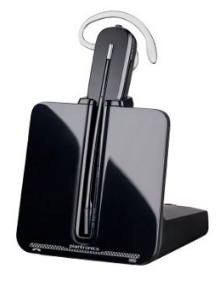 Featuring three wearing styles and up to 350 feet wireless range, the CS540 is one of the lightest DECT wireless headsets on the market. Its streamline design and reliable performance attract customers looking for hands-free solutions.
One-touch controls, energy efficiency power management, simple plug-and-talk installation – the CS540 gives you all you need.
Jabra PRO920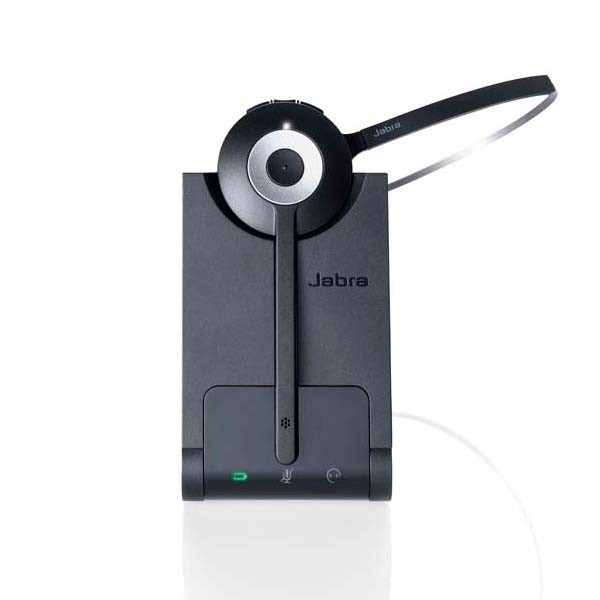 Jabra PRO920 is another great solution that works perfectly with Cisco desk phones. If you are searching for a solution for all-day use, you would like this PRO920's soft, comfortable design.
Its enhanced ergonomics prevent neck strain caused by pressing a phone to your ear for long periods. The SafeTone technology even ensures that your ears only receive safe average sound levels, protecting your hearing.
With crystal clear sound, noise-cancelling microphone, mono/ duo speakers and other advanced features, Jabra PRO920 gives you all the essential functions you need in a simple design at a reasonable price.
VXI UC ProSet 21P DC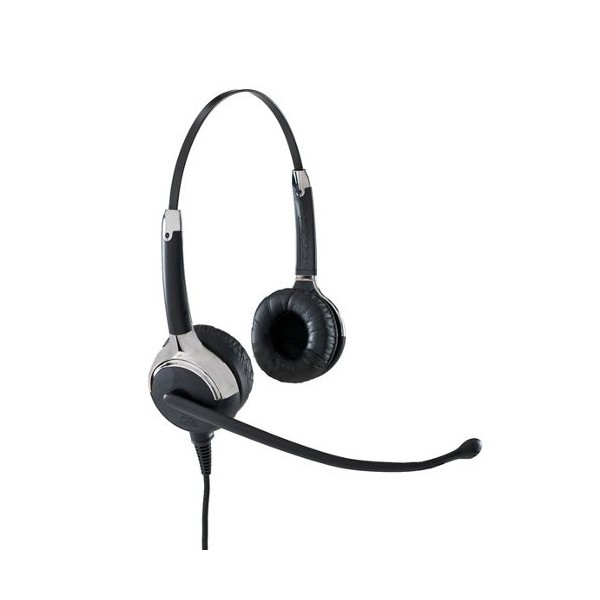 If you'd like to use your headset on multiple devices or communication platforms, consider VXI UC ProSet! This solution is ready to use with your Unified Communication system.
Our customers love the lightweight, ergonomic design for all day use and the interchangeability with other headset brands, enabling you to maximize your existing equipment investment.
That's not all. The robust, high-quality construction and wide-band audio make VXI UC ProSet a great addition to your communication system that you won't want to miss.
What's your favorite headset to use with Cisco phones? Do you have any recommended solutions? Leave a comment below to share with us!
Source: http://www.voipsupply.com/blog/voip-insider/best-headsets-for-cisco-phones/
Publish Date: September 23, 2016 5:00 AM
---
Digium Switchvox has announced the latest firmware release of Switchvox 6.3.2
Switchvox 6.3.2 is currently available to all on-premise users and has fixed the following bugs:
The Contacts App now correctly offers Transfer to external phone numbers on a contact detail screen.
The phone no longer experiences an error fetching configuration under certain rare circumstances.
The phone now correctly updates under certain circumstances where changes are made in Switchvox.
For more information regarding Digium Switchvox click here.
Source: http://www.voipsupply.com/blog/voip-insider/switchvox-release-to-remove-bugs/
Publish Date: September 22, 2016 5:00 AM
---
Digium has recently announced that Sennheiser headsets have gone through testing and are now fully compatible. Digium tested (2) wired headsets and one wireless headset for audio only capabilities.
The Sennheiser headsets and that are compatible are:
Sennheiser SC 260 Wired Headset
Sennheiser SC 660 Wired Headset
Sennheiser SD Pro2 SD 30 Wireless Headset
Click here for a list of headsets compatible with Digium phones.
Source: http://www.voipsupply.com/blog/voip-insider/digium-phones-now-compatible-with-sennheiser-headsets/
Publish Date: September 22, 2016 5:00 AM
---
Our tech support team at VoIP Supply offers great pre- and post-sales support plus provisioning, consultations, configuration, and installation help. We get a lot of VoIP hardware and software questions and would like to share the solutions with everyone.
In previous Mom's calling Q&A series, we have discussed: VVX410 Phone Lost Registration. What Can I Do?Today, we have more new real questions and answers from VoIP users just like you.
How Do I Unlock Polycom VVX410 Phones?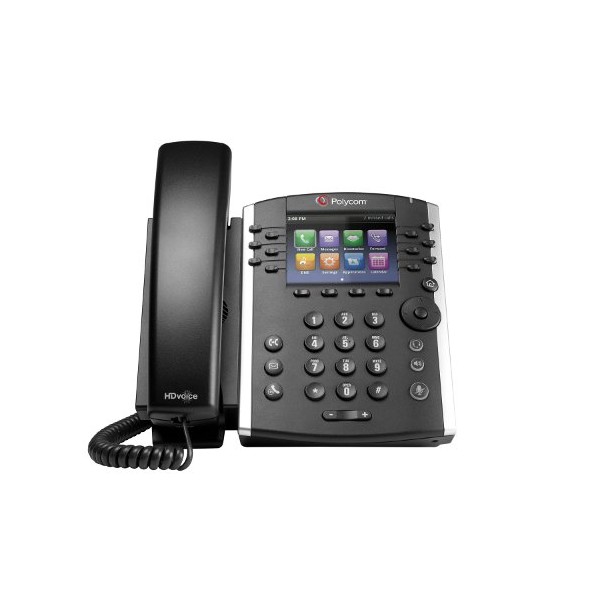 Q: A couple of years ago I bought some Polycom VVX410 phones from VoIP Supply. I need to provision them onto a server that requires them to be unlocked. Can I please have some help doing that?
A: To unlock the phones (access the advanced settings menu) enter "456". This should be the default password. Or you can also go into the web interface of the phones and disable the phone lock feature. Under the "Settings" tab you will see "Phone Lock". From there you can customize the lock feature.
Stay Tuned
Come back for more VoIP questions and answers next time! If you have VoIP questions to ask us, please submit a technical support ticket or contact our VoIP experts today at (866) 582-8591.
Source: http://www.voipsupply.com/blog/voip-insider/how-do-i-unlock-polycom-vvx410-phones/
Publish Date: September 21, 2016 5:00 AM
---

As our VoIP experts help customers solve VoIP questions along the way, we noticed that there are some common misunderstandings about VoIP that create unnecessary apprehensions when switching to a VoIP system.
Therefore, we'd like to speak to the top 5 VoIP myths to help you understand the reality of VoIP.
Myth#1 VoIP service is expensive and difficult to set up.
Reality: Most VoIP users experience lower monthly rate. On average, our VoIP specialists save customers 30% off their monthly bills. In addition, a hosted VoIP system has little upfront costs and no need to have IT staff on site, since most of the necessary equipment/ maintenance is provided by the service provider.
Myth#2 I will have to put up with poor call quality or interruptions.
Reality: With proper setup and equipment, your VoIP system can deliver high quality calls just like your landline. Make sure you have enough bandwidth and network speed with suitable phones, headsets, and microphone to generate high call quality. See VoIP Network Checklist for more information.
Myth#3 I can't keep my old phone number if I switch to a VoIP system.
Reality: It depends on whether your VoIP service provider offers this service. In most cases, you can keep your existing PSTN phone number for VoIP. You can consult your service provider before you switch.
Myth#4 I will lost VoIP network when the power goes down.
Reality: If you have a Backup Power Supply (UPS) ready for all the required elements, your VoIP network will stay up running even during a power outage. It's only if your Internet service provider experiences a power outage that your VoIP network could go down. If that is the case, you can keep your landline service available for emergency calls. Read more: When the Power Goes Out, Does the VoIP Network Stay Up?
Myth#5 VoIP is not secure.
Reality: Similar to your computer network, a VoIP system may be exposed to malicious IP activities. Therefore we recommend Session Border Controllers (SBCs) and firewalls to help control and screen network data to prevent VoIP traffic overload and stop suspicious activities from entering your VoIP system. With proper precaution, your VoIP system is secure. See more suggestions to make your VoIP system secure.
What are your concerns about VoIP? Leave a comment below to tell us!
Source: http://www.voipsupply.com/blog/voip-insider/voip-system-top-5-myths-and-realities/
Publish Date: September 21, 2016 5:00 AM
---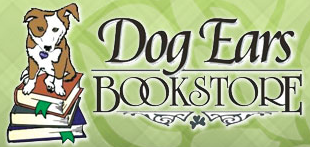 Buffalo, New York September 20, 2016 – VoIP Supply, LLC recently upgraded Dog Ears Bookstore's entire computer lab.
They are a local non-profit organization that works in conjunction with schools, community programs and publishing companies to offer not only a place to obtain books, but also a way to redistribute them back into schools and the community.
VoIP Supply began supporting Dog Ears Bookstore in 2008, during VoIP Supply's worst fiscal year. Over time, VoIP Supply has provided volunteers to work at the bookstore as well as their computer lab. Earlier this year, the bookstore was devastated by a break-in and VoIP Supply knew they needed to help. They donated a complete audio/video surveillance package to help monitor the store and cafe to prevent future break-ins. Today, VoIP Supply takes it one step further by upgrading their computer lab with all new computers and a laptop to help manage the store's operations.

"Dog Ears Bookstore is a great organization doing amazing work in the South Buffalo community, " said Ben Sayers, Founder and CEO of VoIP Supply. "We are honored to renew our commitment today and continue to give back to the community in this way."

As the first certified B Corp in Western New York, VoIP Supply has been continuously following the meticulous standard of social and environmental performance accountability and transparency set by the B Lab. They support the local community in different ways at least once a month by donating time, money, and goods.
For more information about VoIP Supply's effort with following B Corp standards please contact us at 1-800-398-VoIP or email our Marketing Supervisor, Mary Cheney, at mcheney@voipsupply.com.
About VoIP Supply
VoIP Supply, LLC is a trusted source for everything VoIP; from our large selection of name-brand hardware to our CloudSpan Marketplace. VoIP Supply provides a fully staffed inbound call center with licensed, certified and highly trained VoIP experts. From a home user, business, reseller to a service provider, VoIP has the products, experience and expertise to make the deployment a success.
About B Corp
B Lab is a non-profit organization which created, and awards, the B Corporation certification for for-profit organizations. Certified B Corporations meet rigorous standards of social and environmental performance; legally expand their corporate responsibilities to include consideration of stakeholder interests; and build collective voice through the power of the unifying B Corporation brand. Since 2006, the B Corporation has added over one-thousand certified corporations from over 120 industries, representing a diverse multi-billion dollar marketplace.
About Dog Ears Bookstore
Dog Ears Bookstore is a non-profit organization that works in conjunction with schools, other community programs and centers as well as publishing companies to offer an ideal place to obtain books and regenerate them in schools and the community. The bookstore provides a comfortable environment that people at every age can come for quiet reading, group discussion, and writing programs, maximizing what literature and literacy have to offer. Dog Ears Bookstore gives people the skills and knowledge they need to get through life and be successful in school, in life, and in the community.
Source: http://www.voipsupply.com/blog/voip-insider/voip-supply-fully-upgrades-local-non-profit-organizations-computer-lab/
Publish Date: September 20, 2016 5:00 AM
---
Last Thursday, September 15, 2016, Grandstream Network, Inc. was named a winner of the 2016 INTERNET TELEPHONY Channel Program Excellence by INTERNET TELEPHONY magazine.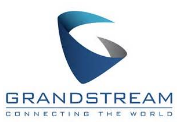 The award recognizes companies whose channel ecosystem helps partners deliver the highest standard of service to their customers. Grandstream sets an example in the VoIP industry by offering an excellent channel program to work seamlessly with their partners in an effective way.
We are proud to be Grandstream's partner and are looking forward to continuously delivering excellence in the future. Congratulations Grandstream Network, Inc.
Source: http://www.voipsupply.com/blog/voip-insider/grandstream-awarded-the-2016-internet-telephony-channel-program-excellence/
Publish Date: September 19, 2016 5:00 AM
---
Our tech support team at VoIP Supply offers great pre- and post-sales support plus provisioning, consultations, configuration, and installation help. We get a lot of VoIP hardware and software questions and would like to share the solutions with everyone.
In previous Mom's calling Q&A series, we have discussed: Yealink T48G setting up for use with Skype for Business Account. Today, we have more new real questions and answers from VoIP users just like you.
VVX410 Phone Lost Registration. What Can I do?
Q: I have a VVX410 phone that was working then all of a sudden lost registration. No changes made in web configuration will take in the actual phone. Initially the phone was on UC software 5.4.0.5841 but upgraded to latest version to see if that would make the difference. Nothing worked and not sure if phone is malfunctioning and needs to be replaced. What can I do?
A: There are a couple ways you can try to fix this by yourself before you request a replacement. First try a factory reset if you haven't already and re-provision. There might be a corrupt configuration. Then try deleting and re-creating the phone's configuration. You may also try a manual provision via the phone's Web GUI.
Stay Tuned
Come back for more VoIP questions and answers next time! If you have VoIP questions to ask us, please submit a technical support ticket or contact our VoIP experts today at (866) 582-8591.
Source: http://www.voipsupply.com/blog/voip-insider/vvx410-phone-lost-registration-what-can-i-do/
Publish Date: September 12, 2016 5:00 AM
---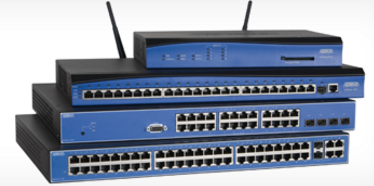 A growing number of businesses are deploying Voice over IP (VoIP) driven by the benefits of increased productivity, flexible communications infrastructure, improved operational efficiency and overall lower costs.
As businesses migrate to VoIP, one of the keys to a successful deployment is ensuring you have the right LAN infrastructure to support the complex requirements of VoIP.
In a recent webinar, ADTRAN provided a valuable education on VoIP deployment, addressing a number of key areas:
Market trends around VoIP
The unique challenges of VoIP – Jitter, packet loss, delay
Most important LAN switch considerations to support VoIP
Deployment best practices
Check it out here:

Source: http://www.voipsupply.com/blog/voip-insider/adtran-presents-the-best-voip-switch-period/
Publish Date: September 6, 2016 5:00 AM
---
If you are one of many people that work in a call center environment, then you understand the importance and convenience of having a headset to use everyday. Mobility, posture, and freeing up both hands for typing are just a few examples of why having a headset can make life easier while working.
And while we can all relate to the ease of using a headset, it is important to keep in mind how you are being received on the other end of the phone. In some cases, the person on the other line can have a hard time hearing you. What is the reason for that? Your headset might not be resting correctly on your head!
For this blog, we will use the Plantronics Savi W730 as an example.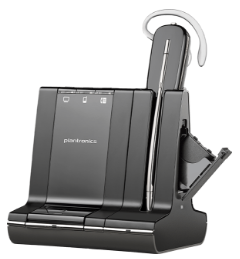 To insure that you are being heard loud and clear, you must first make sure your headset is resting correctly on your head. For in-ear headsets like the Savi W730, you want to first make sure your eartip is the correct fit. The Savi will come with a few different sizes that you can switch out, because not every ear is the same!
Once you have your eartip resting nicely in your ear, you want to then make sure that the microphone is positioned correctly.
Like most headsets, the microphone should rest as close to your cheek as possible without touching. You can adjust your microphone by moving it at the earpiece. Once you have achieved this, make sure it is, of course, pointed towards your mouth.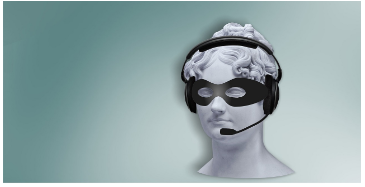 And there you have it! Even if you don't have an in-ear headset, or a wireless headset for that matter, this is still a good rule of thumb to follow! Soon you will be on your way to feeling comfortable, and knowing that you are being heard crystal clear!
Source: http://www.voipsupply.com/blog/voip-insider/learning-the-proper-placement-of-your-headset/
Publish Date: September 2, 2016 5:00 AM
---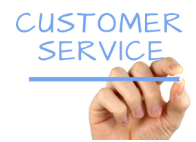 As technology continues to shift, catering to customers has become a tricky but crucial task for every business.
A successful customer-focused business needs to be well-prepared to serve the customers before they even come to the door. That's where the integration of VoIP and a CRM system comes into play. Let's see how the integration can help you exceed your customers' expectations.
Increase Efficiency with an Automation Setup
Integrating VoIP and CRM systems enables you to set up an automation process such as auto call forwarding, saving you time and energy to focus on dealing with your business. The automation setup will also reduce customer wait time and therefore increase the satisfaction rate.
Deliver Excellent Customer Service
Another great benefit is that you have access to features such as call recording, order history, and other customers information, right from a single system, during a call. Understanding your customers is the key to getting your foot in the door. This helps you deliver excellent customer service and build a long-term, strong relationship with your customers.
Connect with Customers and Employees Effectively
VoIP and CRM integration is especially useful when it comes to interacting with customers and employees over a variety of platforms.
The unified system also provides you the ability to track and access all kinds of activities in the organization even remotely, which gives you the option to set your employees free from their office without compromising the high standard customer service.
VoIP is very flexible and integratable with a wide range of business systems. Are you considering to integrate your VoIP and CRM systems? How do you think you can benefit from that? Share with us.
Source: http://www.voipsupply.com/blog/voip-insider/why-integrate-voip-and-crm-systems/
Publish Date: September 1, 2016 5:00 AM
---
Most of us work in a fast paced environment, and oftentimes we find ourselves away from our desks more than we are behind them. For the times that we are on the go, we typically count on our cell phones to communicate and store our contacts. For those occasions where you are working at your desk, it is important to have those same contacts on your desk phone as well!
Adding contacts to your VoIP phone is simple, and most phones follow similar guidelines for contact entry. For this blog, we will use the Polycom VVX410 as an example.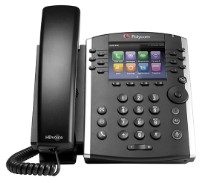 The first step for adding a contact to the VVX 410 is to select Directories from the Home Menu. After that, you will then select Contact Directory and press Add.
Once you are in the Add Contact screen, you are then able to enter all of your contact's information. These fields are labeled according to the information you should enter. An example of this would be the first field listed, which is First Name. You will obviously enter your contact's first name here.
Bonus Tip; When entering information, pressing 0 will act as a space bar if you need it!
From there, you can use the Down Arrow Key to navigate through the list of fields as you enter the rest of your contacts information. You are able to get into a lot of detail when entering a contact into the VVX410, so I have listed the order of fields below:
First Name
Last Name
Contact (here you will enter your contact's phone number)
Job Title
Email
Favorite Index (here you can enter an unused number value of up to 9999 for your contact. Any contact that has a Favorite Index will automatically be displayed in your Favorite List)
Label (here you can add a label to your contact. An example would be what department they work in, like Sales. )
Ring Type
Once you have filled in a ll of your contacts information, the last step will be to press Save. After that, your contact will be stored in your phone for you to access whenever you need it!
Source: http://www.voipsupply.com/blog/voip-insider/adding-a-contact-to-the-polycom-vvx410/
Publish Date: August 25, 2016 5:00 AM
---
The Konftel Ego is a lightweight portable speakerphone that can easily fit in a briefcase or travel bag to bring high quality audio phone calls anywhere with you. The Konftel Ego has the ability to connect to a PC, mobile phone or tablet by offering ultra fast Bluetooth or via USB cabling. With remote workers and the work/life balance the Ego helps to extend the office anywhere.
With the Konftel Omnisound the Konftel speakerphone is able to bring the quality of large conference room to a hotel room or small huddle room. Omnisound incorporates audio technology such as echo cancellation and noise suppression to drown out background noise.
Along with multiple ways to connect a device the Konftel Ego is compatible with multiple unified communication platforms such as Skype for Business, Cisco Jabber, Avaya Communicator and other conferencing tools.
Award winning quality
Before it has even been released the Konftel Ego has won the Red Dot award for "excellent product design" earlier in 2016. The Red Dot jury stated "With its small, compact form, the Konftel Ego is flexible in use and convinces with good sound and intuitively understood functions."
Konftel Ego Images
What's included in the box?
Conference unit
USB Cable
Soft Case
Quick Guide
Summary of Features:
12 hour operating battery time
Headset connectivity option allows easy switching between headset and speaker function
1.77" Color LCD display for easy viewing and use
Support for UC applications. Optimised for Skype for Business, but also supports other UC applications such as Avaya Communicator and Cisco Jabber
OmniSound® with HD audio
Music streaming in HD
Compact, portable speakerphone that connects simply to a mobile phone, tablet or PC
Source: http://www.voipsupply.com/blog/voip-insider/first-look-konftel-ego-wireless-speakerphone/
Publish Date: August 25, 2016 5:00 AM
Page: 1 | 2 | 3 | 4 | 5 | 6 | 7 | 8 | 9 | 10 | 11 | 12 | 13 | 14 | 15 | 16 | 17 | 18 | 19 | 20 | 21 | 22