VoIP Supply - ContactCenterWorld.com Blog Page 14
Page: 1 | 2 | 3 | 4 | 5 | 6 | 7 | 8 | 9 | 10 | 11 | 12 | 13 | 14 | 15 | 16 | 17 | 18 | 19 | 20 | 21 | 22 | 23 | 24 | 25 | 26 | 27 | 28 | 29 | 30
WEBINAR: Disaster Recovery Planning for FreePBX & PBXact from Sangoma on Vimeo.
Let's face it. We are all afraid of catastrophic failure of our communications system. What if I told you, to fear or not to fear, you are in control? Take the appropriate precautions, you can turn a full business shut down to just a minimal impact to your daily operation.
Check out this Sangoma Webinar to learn the best practices for protecting your business against a catastrophic disaster that will minimize impact to your business during a failure event. You will also learn the Sangoma products available for Disaster Recovery, focusing on the FreePBX/ PBXact phone systems.
Don't want to start protecting your business communications system!
Learn more about FreePBX and PBXact UC phone systems.
Source: https://www.voipsupply.com/blog/voip-insider/webinar-freepbx-and-pbxact-disaster-recovery-planning/
Publish Date: May 9, 2017 5:00 AM
---
Recently, I've had a couple conversations with some customers about the Sangoma PBXact phone system. They were interested in learning what this system is and how they can benefit from it. If you are a small to medium-sized business like a lot of my customers are, you will want to learn this quick, easy-to-use business phone system too! Let's check it out.
What Is Sangoma PBXact?
The PBXact is a cloud-based, Unified Communications business phone system that's completely managed in Sangoma's data centers. The software it uses is no different from your typical on-premise appliances, except it's in the cloud.
Powered by the leading open source PBX system, FreePBX, the PBXact comes with numerous user-friendly features and is one of the easiest systems to get users up and running within minutes with little or no training (now you know why it's so popular for small to medium business!)
I found this video below useful to learn about what exactly PBXact is. Take a look:
3 Reasons to Choose Sangoma PBXact
I can go on and on talking the entire day about the benefits you can enjoy from the PBXact phone system (don't worry, I am not going to), but, let me just share with you the top 3 reasons why my customers chose the PBXact phone system.
Reason #1: Easy-to-Use and Simple to Set Up
Like I mentioned before, the PBXact phone system is very simple to set up and quick to use. It saves my clients a lot of hassle and time with its Quick-start installation Wizard and simplified dashboard GUI. Its Zero-touch provisioning even allows you to deploy phones within seconds!
Reason #2: Feature-Rich
Sangoma PBXact is definitely one of the top feature-loaded phone system solutions on the market. If you are familiar with FreePBX, you will know what I am talking about. Conference Pro, Extension Routing, Installation Wizard, are just some of the features you can benefit from. It also offers you options of up to 1000 users and 300 simultaneous calls; a truly scalable and feature-rich solution!
Reason #3: Compatibility and Integration
The PBXact is highly compatible with more than 300 different models of IP phones and 20 manufacturers, so you don't need to worry about switching from your old phone system to the PBXact.
Visit our site to learn more about Sangoma PBXact! In the next blog, we will discuss about the PBXact UC applications and how you choose the right solution for your business. Meanwhile, if you have any questions please don't hesitate to contact me, Brian Hyrek, at 716-531-4318.
Source: https://www.voipsupply.com/blog/voip-insider/what-is-sangoma-pbxact-quick-and-easy-to-use-business-phone-systems/
Publish Date: May 8, 2017 5:00 AM
---
Everyone knows by now that the way we work has changed from the past. The days of having to be in the office all the time or waiting a full day for a response to an email are long gone. Now, more than ever, people are bringing their office with them on the go, and now responding to important messages can be almost instantaneous.
We are able to achieve this style of work largely because of the popular BYOD trend that has been taking over businesses. Tons of new gadgets are coming out faster than we can buy them, which has made working from home or on the road simple. It seems that even with all of these new toys there will always be some reason to show up to the office every now and again. Wait. Is there?
One thing that comes to mind when I think of having to be in the office is for a conference. Not being present for a big meeting or a big company decision seems somewhat unprofessional. But then I think about it more, and well, nope.
It is a new age of business, and with video conferencing becoming more popular, it seems like just hearing your voice or seeing you on a screen is 100% acceptable these days. You really don't have to be present for a conference. Especially if you are one of the many road warriors that are out there.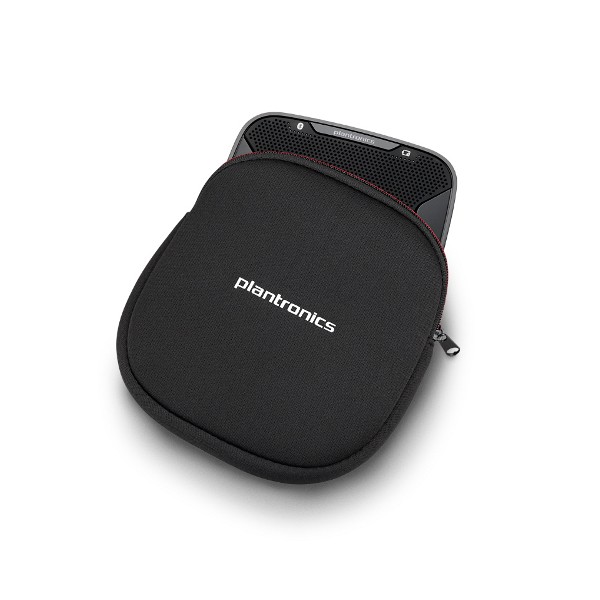 If you have been living under a rock, then allow me to have the opportunity to blow your mind and tell you that there are personal and portable conference phones! Most of these are Bluetooth, can plug into up to your laptop, and fit in the palm of your hand!
If you find yourself on the road a lot, but still need to be involved in conference room meetings, then this is something you will want to look into. Or if you haven't been living under a rock, this might be something you already have.
For this blog, we are going to take a look at the Plantronics Calisto P620. This is a popular portable conference phone that delivers. This was designed with mobility in mind and is a must-have for when you need to be on a conference call in say, your hotel room.
How to Read Battery Life on the Plantronics Calisto P620
When fully charged, the Calisto P620 offers up to 6 hours of talk time bust just like anything else, the more you use it, the more the battery will drain. So how can you tell how much battery life is left in your Calisto P620? The flashing red LED on the unit will let you know how low your battery is by how many times it flashes in a cycle! Here's what I mean:
If you have 2 to 6 hours of talk time, the Calisto P620 will flash red once.
If you have less than 2 hours of talk time remaining, the Calisto P620 will flash twice.
If you have less than 30 minutes of talk time remaining, then you will see three flashes.
If you do in fact see the red LED flashing in threes then it is time to charge! If you are in a pinch, you can plug the Calisto P620 into your laptop via USB to charge as well! Because we all know that keeping anything portable charged is extremely important!
Are you a road warrior? Do you use the Plantronics Calisto P620? If not, what do you use for your portable conference phone? We want to know!
Source: https://www.voipsupply.com/blog/voip-insider/how-to-read-battery-life-on-the-plantronics-calisto-p620/
Publish Date: May 5, 2017 5:00 AM
---
Our tech support team at VoIP Supply offers great pre- and post-sales support plus provisioning, consultations, configuration, and installation help. We get a lot of VoIP hardware and software questions and would like to share the solutions with everyone.
In the previous Mom's calling Q&A series, we have discussed: Can Skype Work on the Grandstream GXV3275 and GXV3240? Today, we have more new real questions and answers from VoIP users just like you. Let's take a look!
Grandstream DP750 Ringing Stopped Working. What Can I Do?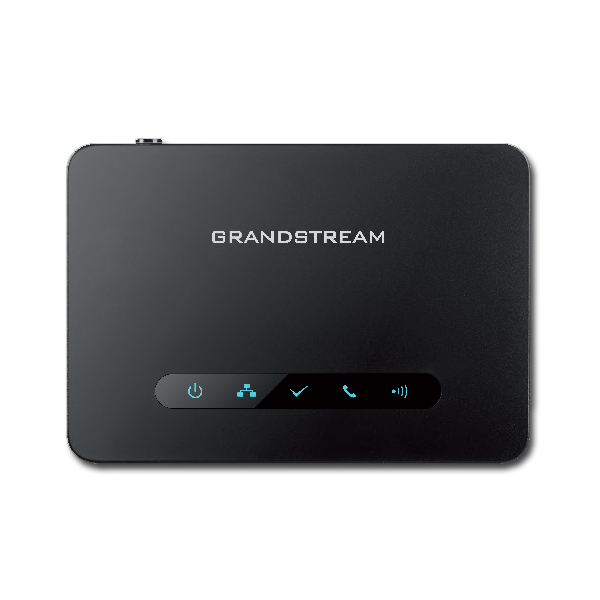 Q: I have a handful of Grandstream DP750 with headsets at different customer sites and they all experience similar inbound call issues. The most common is that the phones will work fine inbound and outbound after a reboot but within a few minutes inbound ringing stops working but outbound calls work fine. Please advise.
A: Try factory reset the phone after the firmware upgrade and re-register the handset to the base station. It should solve your issues. Here is the DP750/DP720 Firmware Release Note for your reference: http://firmware.grandstream.com/Release_Note_DP750_DP720_1.0.2.16.pdf
Stay Tuned
Come back for more VoIP questions and answers next time! If you have VoIP questions to ask us please submit a technical support ticket or contact our VoIP experts today at 866-582-8591.
Source: https://www.voipsupply.com/blog/voip-insider/grandstream-dp750-ringing-stopped-working-what-can-i-do/
Publish Date: May 3, 2017 5:00 AM
---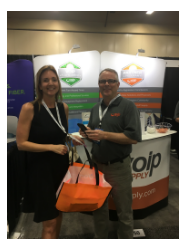 "Channel Partners Conference in Las Vegas early this month was a success for us!" Said Don Stefanie, Channel Manager at VoIP Supply.
My team and I had a great time meeting a lot of potential VoIP Service Providers and getting to know what area(s) they are looking to improve or issues they are trying to find a solution for.
One overriding message I heard from multiple Service Providers was that while apps and softphones are part of their offering, they still have an ongoing need for hardware but want to avoid handling it themselves.
Why? The top reasons that were brought up were that it's time-consuming, they have to manage and maintain high inventory levels and costs, and the lack of staff to handle their orders. Therefore, more and more Service Providers are searching for a dedicated fulfillment professional team that allows them to live in a just-in-time world featuring:
No product touch
No equipment receivables
Inventory visibility
Custom branding, inserts, and packaging
Responsive service and technical teams solving issues that arise along the way
A technical team that frees up the Service Providers's technical staff to focus on their end client's experience
And that's exactly what Fulfillment by VoIP Supply provides you. In most cases, we can take that product touch off your shoulders and have you up and running on our portal in 3 to 5 days! Run a more effective and efficient program with improved margins.
If you are interested in learning about our Fulfillment service, please don't hesitate to contact me, Don Stefanie, Channel Manager at VoIP Supply, at 716-213-6906.
Source: https://www.voipsupply.com/blog/voip-insider/channel-partners-2017-recap-looking-at-the-voip-fulfillment-trends/
Publish Date: April 28, 2017 5:00 AM
---
Different jobs come with different environments and with those environments comes many different people. No one is the same, so it is important that the tools we use every day have preference settings so that we can adjust them the way we want.
This is something that can help us make our day easier at work, and help assist us in performing our tasks better. If you work at a desk, then chances are the thing that you are going to be able to customize the most besides your computer, is your desk phone.
For this week's basic "How-To", we are going to go over how to define the backlight on your deskphone. Doing this is very simple and the way you do it is almost universal to every IP phone with a backlit display.
For the sake of this blog, we are going to use the AudioCodes 430HD as an example. If you find that the backlight on your phone is either turns off too quickly or stays on too long, then just follow these simple steps!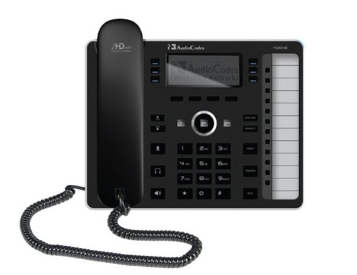 How to Define the Backlight on the AudioCodes 430HD
Access the Backlight Timeout screen by pressing Menu> Setting> Backlight Timeout
From here you can navigate to select Always on, 10, 20, 30, 40, 50 or 60 seconds
Once you have chosen your time, simply press the Select softkey to apply your settings
The final step is to press the Save softkey, and your backlight settings will be changed
It really is that simple! Now your backlight will function exactly the way you want it to, and there is nothing better than having things go your way! Am I right?
Do you use the AudioCodes 430HD for your deskphone? If not, what phone do you use? How is the backlight display? We want to know!
Source: https://www.voipsupply.com/blog/voip-insider/how-to-define-the-backlight-on-the-audiocodes-430hd/
Publish Date: April 28, 2017 5:00 AM
---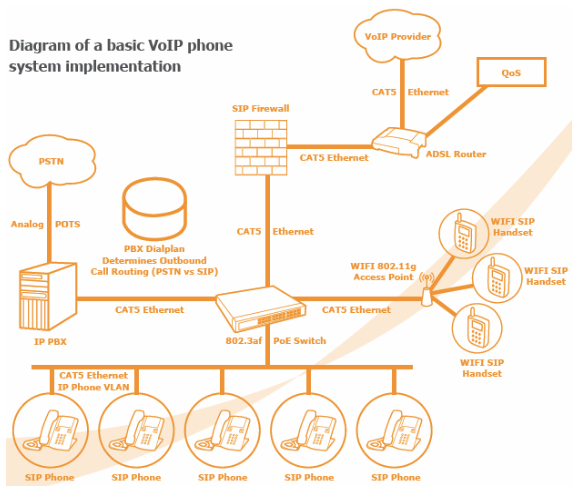 If you are a VoIP user (or thinking about being one), you must have heard the buzz word: Open Source PBX. But what is it? What does it do? Let's find out.
First, let's talk about PBX.
What is PBX?
PBX or "Private Branch Exchanges", is a private telephone switchboard within an enterprise that allows multiple enterprise users to switch calls among them and share a certain number of external lines.
Unlike a traditional PBX that has a limited number of outside telephone lines and to a certain number of internal extensions, PBX phone system shares the lines for making calls. This kind of phone system avoids the cost of having a line for each user to the central telephone office.
Back to the topic- So what is an Open Source PBX?
What is an Open Source PBX?
An open source PBX system is a PBX with an underlying operating system and PBX software that is made generally available to the public for free. Because the operating system and software are free, an open source PBX system is very low in cost comparing to proprietary PBX systems. It also offers unlimited flexibility to any type of business.
Types of Open Source PBX Systems
There are basically two types of Open Source PBX systems: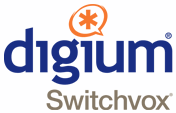 "Pure" open source PBX: A PBX system that has an underlying operating system and PBX software that's made available to the public for free under GNU General Public License. Asterisk is a popular choice of open source PBX system.
Open source based: A PBX system with an underlying operating system and PBX software that's open source at the core, but proprietary codes were built on top of it. Switchvox is an example of this type of PBX system.
Download our Open Source PBX guide or read our blog to learn more: Anatomy of an Open Source PBX
Source: https://www.voipsupply.com/blog/voip-insider/what-is-an-open-source-pbx/
Publish Date: April 27, 2017 5:00 AM
---
How important is QoS? It is extremely important. Especially for businesses that rely on their phones to be successful. But first, let's start from the beginning. What does QoS stand for? It stands for "Quality of Service".
What does QoS mean?
Well, it can mean a few different things but when it comes to VoIP, it's simple. It's how well your customers can hear you on the other line! As I had mentioned earlier, and I'm sure you will agree, this can be very important to businesses with call centers, inside sales teams, and customer support teams that use VoIP.
It is important to make sure you are ensuring the QoS of your phone calls! Doing this goes hand in hand with the way your business uses the Internet. I know this might sound confusing and right now you are probably saying "Why would the way I use my Internet affect my business's quality of service?" So, allow me to explain.
Everything within your business that needs the Internet is hooked up to a router, most likely in your server room. It's there that everything fights for whatever bandwidth that is available! If this is left unmonitored, bandwidth powerhouses like streaming video, or uploading will take as much as it wants. Kind of like an all-you-can-eat buffet!
When this happens, it leaves other things, like your VoIP phone system, with not enough bandwidth to function properly. This is where you can experience packet loss, resulting in voice delays, broken connections and even dropped calls.
But with a QoS router, like the Patton Smartnode 5200 Enterprise Session Border Router, you are able to prioritize how much bandwidth is used, and where it is used. This puts the bandwidth focus on your business's important Internet assets, like your VoIP Phone system, but won't starve other things in your office, like video conferencing or streaming videos.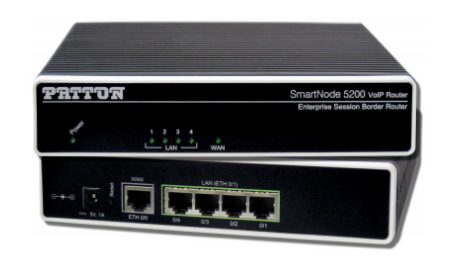 So if your business is experiencing VoIP troubles and you can't figure out why, it may not be your VoIP service provider. You might just need a little QoS!
How do you manage the bandwidth in your office? Do you use the Patton Smartnode 5200? Or something different? We want to know!
Source: https://www.voipsupply.com/blog/voip-insider/voipisms-episode-4-qos/
Publish Date: April 25, 2017 5:00 AM
---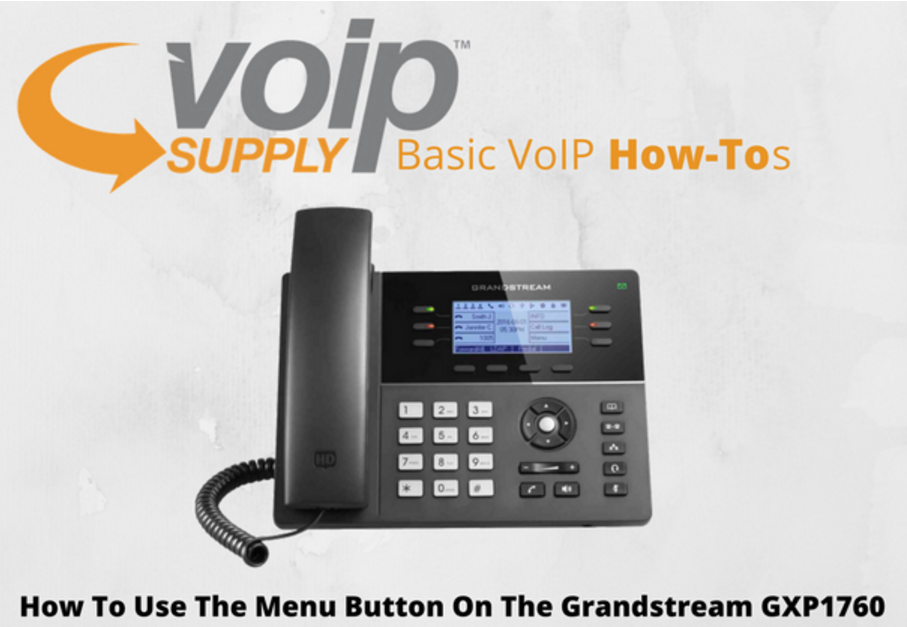 Everyday it seems that the world of VoIP is expanding with innovation and new technologies. New phones, new headsets, and new appliances are constantly hitting the market and sometimes it can be hard to keep up!
And while we all want the latest and greatest for our desk at work, sometimes it can be overkill. Why have all of those flashy features when the job just doesn't call for it? Besides, sometimes even the most basic VoIP phones can be extremely feature-rich and you might not even know it!
One thing that can be common amongst entry-level IP phones is shortcuts. These are ways to make our jobs easier by using your phone more efficiently. While there are the obvious shortcuts like dialing without picking up the handset or accessing your voicemail with the push of one button, some shortcuts might be harder to find.
Just because a button is labeled to do one thing, doesn't mean that it has only one purpose. Multi-functional buttons can vary between a lot of different phones, so allow me to give you an extremely basic example, because, after all, this is a "basic" how-to blog.



How to Use the Menu Button on the Grandstream GXP1760

Let's use the Menu button on the Grandstream GXP1760 for an example. This button is labeled as a menu button, so naturally, you are going to use it to access the menu screen on the phone. Once you are in the menu screen on the GXP1760, this button is also used to make your selections.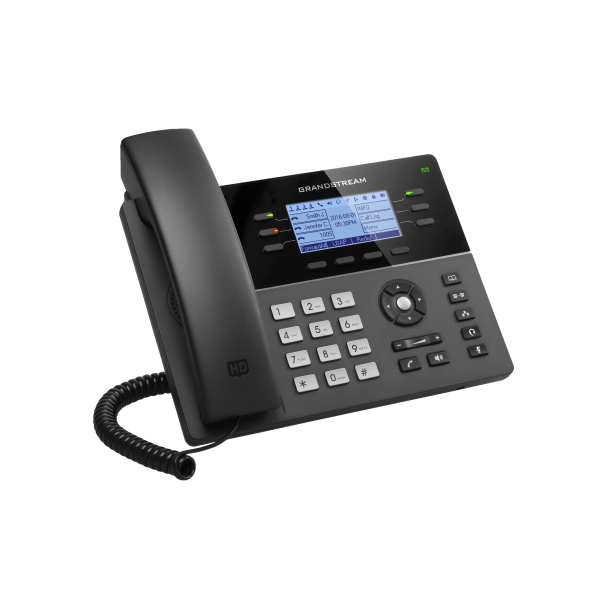 I know what you're thinking, and right now you are probably saying "That's not a shortcut!" Well, that's because the menu button on the GXP1760 also has an additional function!
When the phone's handset is off the hook, by default you will hear a dial tone to prompt you to make an outgoing call, that you probably didn't know is that you are able to switch between an outgoing call and a paging call by pressing the Menu button while the phone is off the hook!
While using your VoIP phone for paging might not seem to be the most common thing, it is definitely something that is used quite often in schools and warehouses with VoIP technology.
So, if you are one of many who is in charge of paging at work, this could be a very useful shortcut for you!
Do you have a Grandstream GXP1760 on your desk? Do you know of any other hidden shortcuts? We want to know!
Source: https://www.voipsupply.com/blog/voip-insider/how-to-use-the-menu-button-on-the-grandstream-gxp1760/
Publish Date: April 21, 2017 5:00 AM
---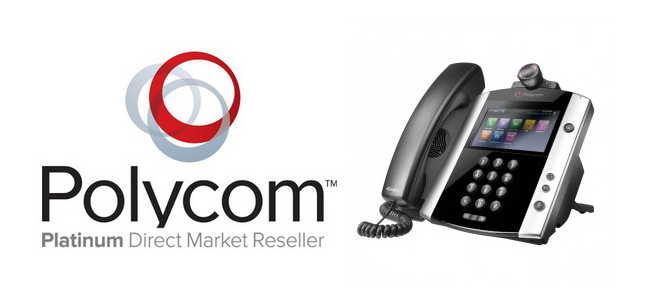 As Polycom RealConnect technology has continued to improve and allows for best-in-class Skype for Business collaboration with all other video platforms, Polycom has become one of the most popular phone choices when it comes to using Skype for Business.
Most recently, I have had customers inquiring about Microsoft Skype for Business and the requirements for using it with their Polycom VVX phones. So I want to share the information here with all of you who plan to deploy Skype for Business phones.
Requirements for VVX Phones to Work with Skype for Business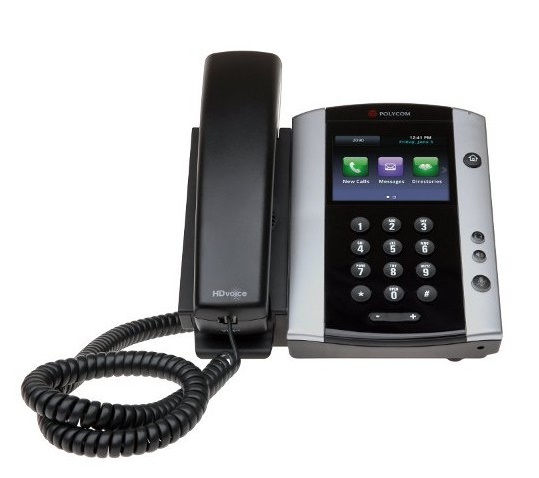 In order to use Skype for Business, the installed firmware for your VVX phone has to be updated to at least the minimum supported version for Skype for Business Online.
The minimum firmware version (5.4.0) or newer must be installed onto the VVX phones prior to registering it to Skype for Business Online. Skype for Business Online phone doesn't require any additional Microsoft license other than the user licenses.
To check your current firmware version on your phones, go to Settings > Status> Platform > Application > Main.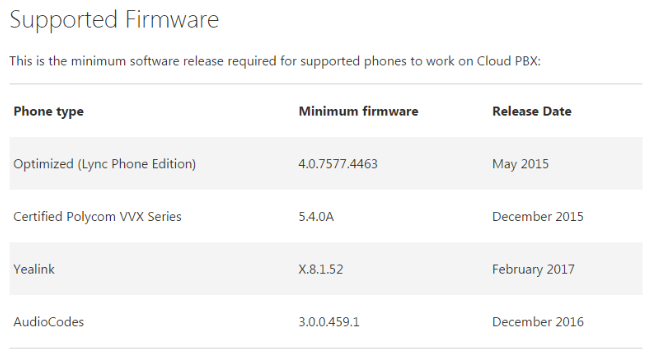 To learn how to deploy Skype for Business Online phones, visit Microsoft's site here.
Need More Information?
Feel free to contact me, Joe Shanahan, at 866-583-0920 or email jshanahan@voipsupply.com if you have further questions. I'd be happy to answer them for you.
Source: https://www.voipsupply.com/blog/voip-insider/using-polycom-vvx-phones-with-skype-for-business-previous-lync/
Publish Date: April 19, 2017 5:00 AM
---
Our tech support team at VoIP Supply offers great pre- and post-sales support plus provisioning, consultations, configuration, and installation help. We get a lot of VoIP hardware and software questions and would like to share the solutions with everyone.
In previous Mom's calling Q&A series, we have discussed: What Features are Included in the 3CX Standard Edition? Today, we have more new real questions and answers from VoIP users just like you.
Can Skype Work on the Grandstream GXV3275 and GXV3240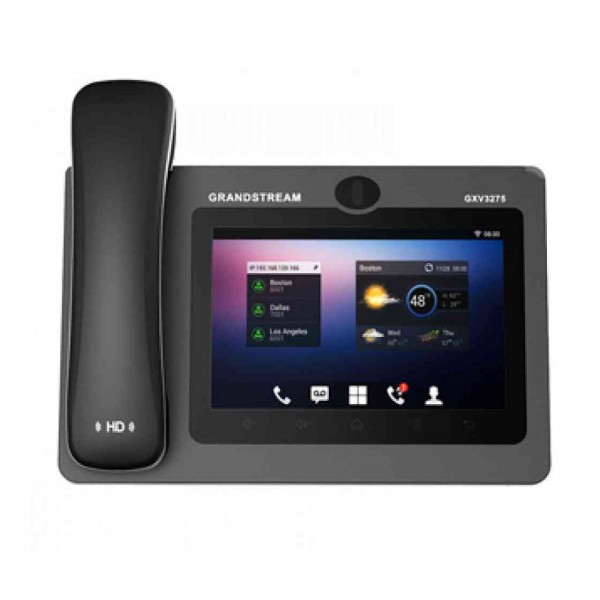 Q: Will Skype (free), NOT Skype for Business, work on the Grandstream GXV3275 and Grandstream GXV3240?
A: Running Skype on the phone(s) is possible. Access Google Play store and download the application. Then use your sign-in credentials as you would on your PC.
Stay Tuned
Come back for more VoIP questions and answers next time! If you have VoIP questions to ask us, please submit a technical support ticket or contact our VoIP experts today at 866-582-8591.
Source: https://www.voipsupply.com/blog/voip-insider/can-skype-work-on-the-grandstream-gxv3275-and-gxv3240/
Publish Date: April 19, 2017 5:00 AM
---
For those of us who work forty-plus hours a week, we tend to fall into work routines. For some of us, those routines start as soon as we get to the office. Maybe it's checking your emails, or maybe it's grabbing a cup of coffee before settling into our workspace.
But if your job has you on the phone when you first show up to work, then your routine could be returning voicemails, making outcalls or even immediately taking incoming calls to get a jump start on your day.
Whatever the case may be, if using your phone is ingrained in your routine, then you are going to notice a difference if it's not working properly! Right?
So what happens if you find yourself in a situation where your phone is not working properly? Most people would be referred to the IT department, and we all know the bud of almost every IT joke is "Did you try turning it off and on again?" But if your phone is malfunctioning, unplugging and plugging it back in won't always do the trick, so I thought writing this How-To blog on how to restart your phone might come in handy!

How to Restart the Polycom VVX 410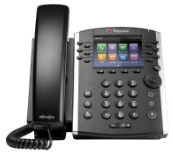 As an example, we will use the Polycom VVX 410. Restarting this phone is actually quite simple and could help restore your phone's proper functionality. All you have to do is:
Select Settings from the Home view
Select Basic followed by Restart Phone
The message Are you sure? will display
If you are sure about restarting your phone then press Yes
That's it! After this, the restart process will begin and once it is finished, your phone will return to the default Home screen display. If you are still having issues with your phone after restarting it, then at least you can tell your IT guy "I didn't just turn it off and on again….I RESTARTED IT!"
Do you have a Polycom VVX410 on your desk? Have you tried this trick when your phone wasn't operating correctly? Let us know! We want to know!
Source: https://www.voipsupply.com/blog/voip-insider/how-to-restart-the-polycom-vvx-410/
Publish Date: April 14, 2017 5:00 AM
---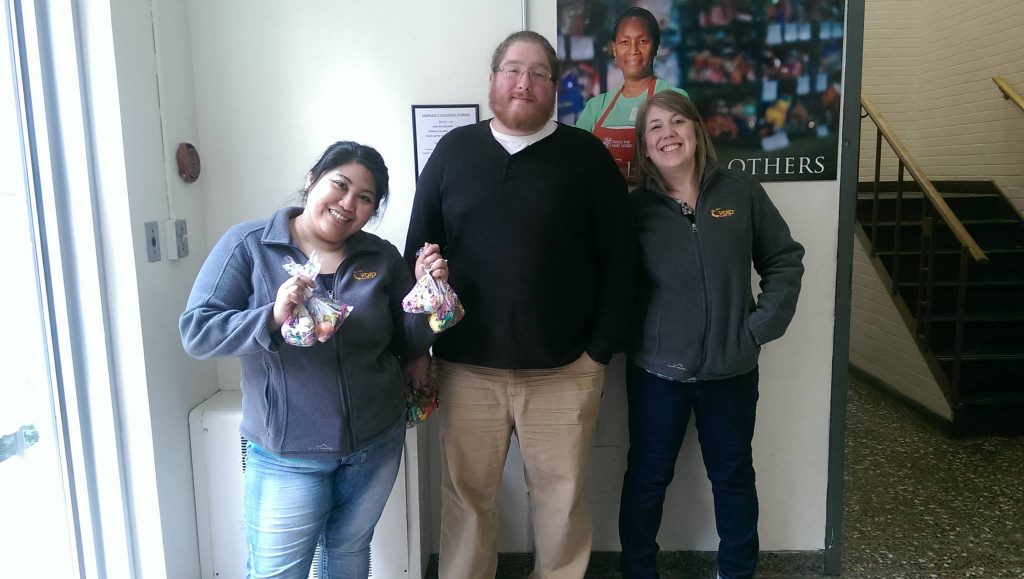 Buffalo, NY, April 2017 - As the first certified B-Corp in Western New York since 2013, VoIP Supply is dedicated to helping local communities with time and money at least once per month.
This month, four VoIP Supply's employees, once again, stepped out the office to the Salvation Army of Buffalo's Senior Center to help them host their Easter Egg Hunt event. Our employees helped serve lunch to the members and their grandchildren and assisted with Easter Egg Hunt games.
During the games, we jumped in to compete with other members and assisted younger children to finish the competition. We ended the day with distributing candy bags and all the goodies as good-bye gifts at the door.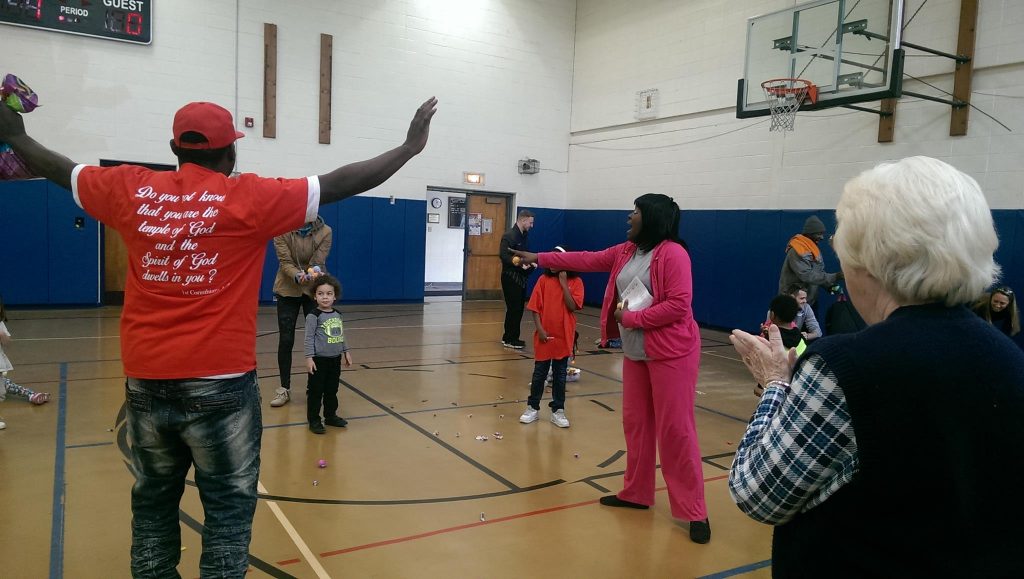 The Salvation Army, an evangelical part of the universal Christian church established in 1865, has been supporting people in need for 130 years in the United States. Their Senior Center provides numerous opportunities for elders, allowing them to stay active, engaged and involved.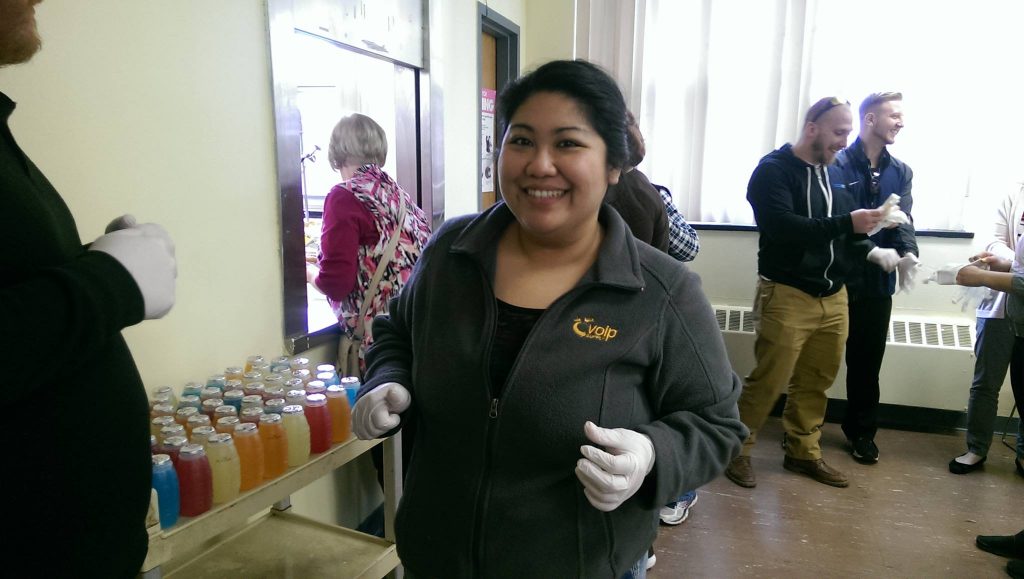 It serves breakfast and hot lunches daily and offers a variety of activities each week such as instructional classes, computer classes, social service referrals, shopping and overnight trips. The Salvation Army's Senior Center provides a safe and comfortable place to countless elders over the years and continuous to serve more seniors in need.
"It's heart-warming to see all the content, happy faces of the elders and their grandchildren while we serve the lunch and participate the games. We are happy to be able to provide service to the Salvation Army and be part of the impact they bring to the community every day," said Steve Lopian, Video Production Specialist at VoIP Supply.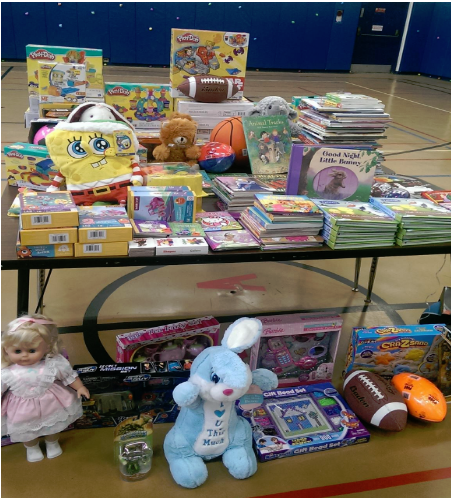 Big thanks to the Salvation Army for giving us this great opportunity to participate and transform the communities through service together. VoIP Supply looks forward to serving more organizations in the upcoming months!
Source: https://www.voipsupply.com/blog/voip-insider/voip-supply-volunteers-at-the-salvation-army-to-help-with-easter-egg-hunt-event/
Publish Date: April 14, 2017 5:00 AM
---

Are you curious about Sangoma's latest technology or are interested in being a partner with Sangoma? If yes, then you are in luck! VoIP Supply is co-hosting three roadshows with Sangoma in Ohio and Pennsylvania this May. You will have the chance to see and learn the latest IP telephony products and solutions from Sangoma and learn the advantages of partnering with Sangoma.
This event is FREE to attend, but pre-registration is required. Follow the links below to register!
Tuesday, May 9, 2017

Night Town
12387 Cedar Road

Cleveland, OH 44106

Register Here

Wednesday, May 10

ROCK Bottom Brewery
171 Bridge St.

Homestead, PA 15120
Register Here

Thursday, May 11

ROCK Bottom Brewery
10 Fountain Square

Cincinnati, OH 45202

Register Here
Get Your Free Sangoma s500 IP Phone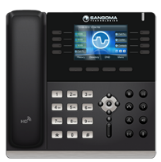 If you attend the roadshow, you'll not only get to test drive the Sangoma phones but also receive one to keep. (Limit 1 phone per company. Must be present to claim your phone.) Attend Sangoma Roadshow(s) and get your own s500 IP phone to experience yourself!
At this event, you will also….
Learn how to leverage the Sangoma Partner Program to increase your bottom line
Get up to speed on the latest developments in our unified communications solutions, including Sangoma phones, FreePBX, PBXact UC, SIPStation, FAXStation, and Zulu UC
Connect with key members of the Sangoma team and grow your network
Enjoy complimentary snacks, beverages, cocktails, and hors d'oeuvres
We look forward to meeting you at the roadshow!
Source: https://www.voipsupply.com/blog/voip-insider/get-a-free-sangoma-s500-ip-phone-at-the-sangoma-roadshows-2017/
Publish Date: April 12, 2017 5:00 AM
---
A few weeks ago, I wrote about redundancy in the cloud, mainly using AWS (Amazon Web Services) as an example.
Today, we'll talk about how to connect multiple regions together through a VPN so that systems can synchronize local IP address to local IP address. Some systems will allow you to send backups and perform a restore over the Internet to public IP addresses, but in the event, you are using one that doesn't, a VPN will be required. Connecting different regions together is important because sometimes entire regions on a cloud platform can suffer from catastrophic failures as recent events will prove. Placing all of your eggs in one basket, as they say, is a bad idea. Unfortunately, when it comes to AWS, there is no mechanism to route traffic to a geographically separated region over AWS alone. I have no idea why, but that's just the rules the AWS gods have directed us to follow. So, to fix that, we need to create a VPN.
Fortunately, there all sorts of canned VPN solutions. The downside is: they generally cost quite a bit of money. You'll find that you will need to pay a subscription fee on top of AWS usage charges for a Palo Alto, Brocade, or Fortinet virtual appliance. While these are great to have, they might be cost or operationally prohibitive for your environment.
Thankfully, there is another solution, and it's called OpenSwan. OpenSwan is a quick and easy way to turn a Linux machine into a VPN server using IPSec. The major benefits are that it's free to use and install, and it can run on a cheap instance on AWS (free tier). Meaning, you'll essentially just pay for storage, which can be small at 8 Gigs per machine. You'll, of course, need two of these Linux instances, one per region. Let's create a hypothetical scenario, configure a VPN between two AWS regions, and route traffic appropriately.
Imagine an East and West region with non-overlapping IP addresses in their respective VPCs (virtual private cloud). If you're not familiar with AWS, the VPC is the top hierarchical unit which contains subnets. Within the subnets are your instances. In our example, the West VPC uses 10.0.0.0/16, with a single 10.0.0.0/24 subnet configured, giving you 254 hosts minus a few that AWS uses for the Internet gateway and DNS. The East region uses 172.16.0.0/16, with 172.16.0.0/24 carved out of it, which also allows 254 hosts minus a handful. In each region, there will be an IP PBX, and OpenSwan server. The West is designated as the primary site for phones to register to, and the East as the warm spare as described in my last post. In the specific case of FreePBX, the warm IP PBX will perform a backup of the primary via the VPN, save the configuration locally, and restore it so it becomes an identical copy with the exception of network settings. In the case of Wazo, the VPN would be used for more frequent synchronizations along with a ping probe to monitor availability. The figure below depicts our scenario (please excuse the Visio drawing):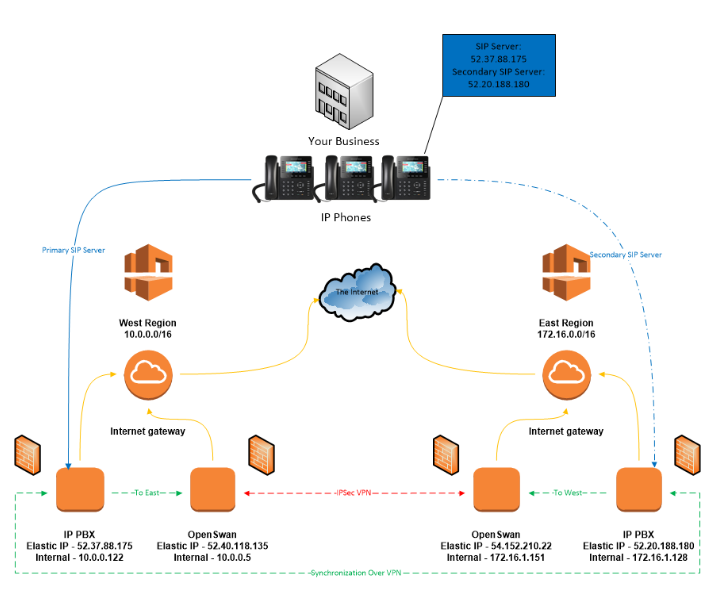 Let's build our VPN (IPSec with PSK).
Somme AWS and Linux experience required.
Launch two new instances of Amazon Linux in the FreeTier (t2.micro). The VPN is meant for synchronization only, so it doesn't need a lot of horsepower or network performance.

2. Attach Elastic IP addresses to your instances.

3. Route traffic for the opposite region to your new instances.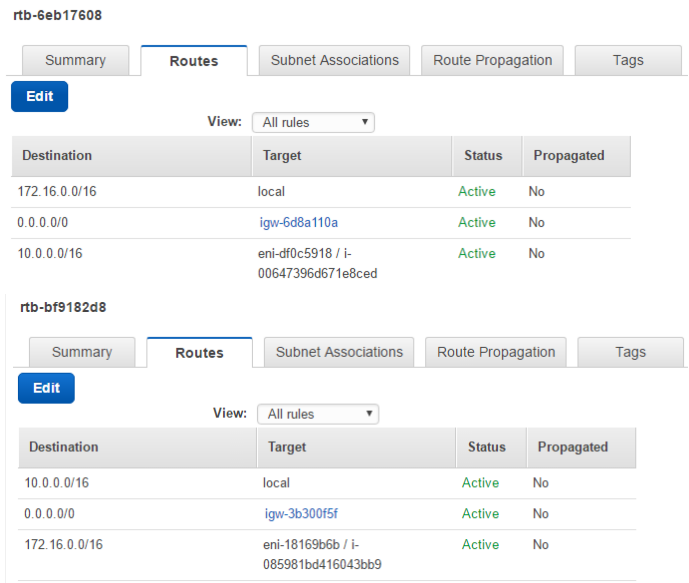 4. In the security groups for each OpenSwan server, allow the Elastic IP address of the opposite server. You will also need to allow the opposite subnets in the security groups of the IP PBXs. Below are catch-all rules: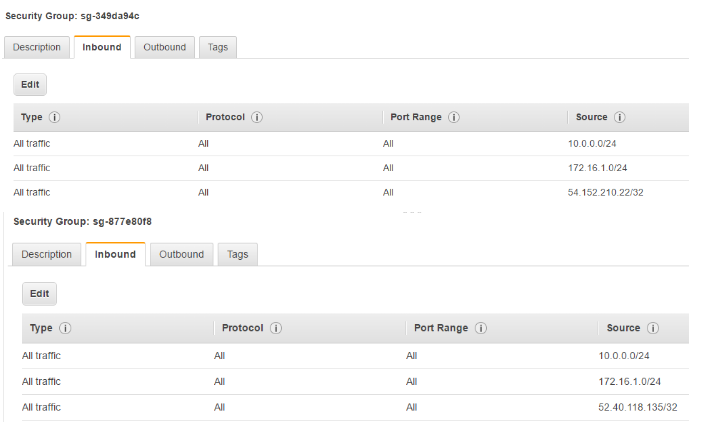 5. Log into your instance update, and install OpenSwan on each.

6. Uncomment (remove the'#') the last line in /etc/ipsec.conf to include *.conf files in /etc/ipsec.d

7. In /etc/sysctl.conf, modify net.ipv4.ip_forward to equal 1, and add:
net.ipv4.conf.all.accept_redirects=0
net.ipv4.conf.all.send_redirects=0

8. Create the configuration for the West region OpenSwan instance.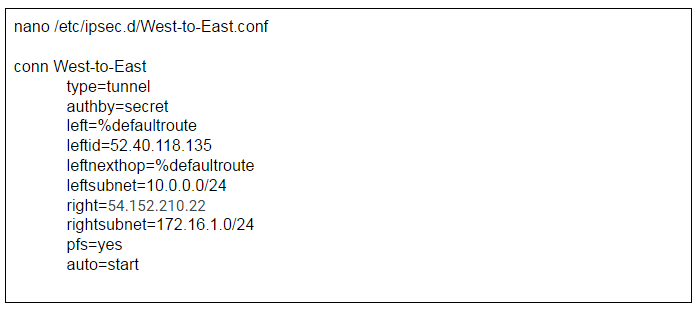 9. Create a .secrets file for the West region OpenSwan instance.

10. Do the same on the East OpenSwan instance.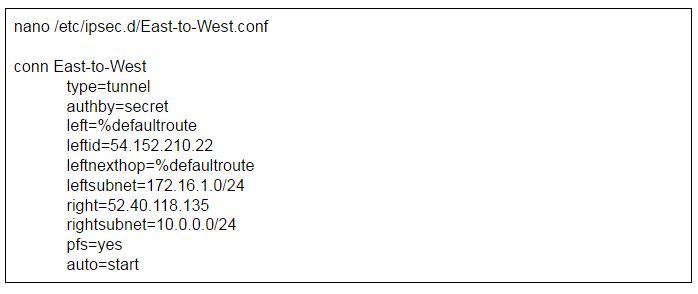 11. Restart the network service on each server and start the VPN.

12. Check your VPN status.

Verify connectivity by pinging each opposing OpenSwan's internal IP address and also the IP addresses of the IP PBXs. You'll also want to make sure each IP PBX can communicate across the VPN as well. If you are modifying these configurations to fit your own specific setup and the VPN fails, check to make sure all of your IP addresses are correct and that your security groups are allowing the traffic. After any corrections are made, be sure to restart ipsec by using 'service ipsec restart.'
If all went well, you now have the ability to synchronize or replicate your IP PBX configuration. I'd like to add and make clear that the scenario and configuration above should strictly be considered a proof of concept and shouldn't be used for production. If you are thinking of employing a similar setup, make sure you are more specific with your security groups (mostly with allow protocols, and outbound connections). You should also consider narrowing your subnets to something significantly smaller if you won't be needing so many IP addresses. There are also several ways to configure OpenSwan. I chose PSK in this example because it is the most simple to configure, but check out the OpenSwan wiki for more options.
Thanks for reading and Happy VoIPing!
Source: https://www.voipsupply.com/blog/voip-insider/the-voip-addicts-guide-redundancy-in-the-cloud-openswan-vpn/
Publish Date: April 10, 2017 5:00 AM
Page: 1 | 2 | 3 | 4 | 5 | 6 | 7 | 8 | 9 | 10 | 11 | 12 | 13 | 14 | 15 | 16 | 17 | 18 | 19 | 20 | 21 | 22 | 23 | 24 | 25 | 26 | 27 | 28 | 29 | 30