VoIP Supply - ContactCenterWorld.com Blog Page 15
Page: 1 | 2 | 3 | 4 | 5 | 6 | 7 | 8 | 9 | 10 | 11 | 12 | 13 | 14 | 15 | 16 | 17 | 18 | 19 | 20 | 21 | 22 | 23 | 24 | 25 | 26 | 27 | 28 | 29 | 30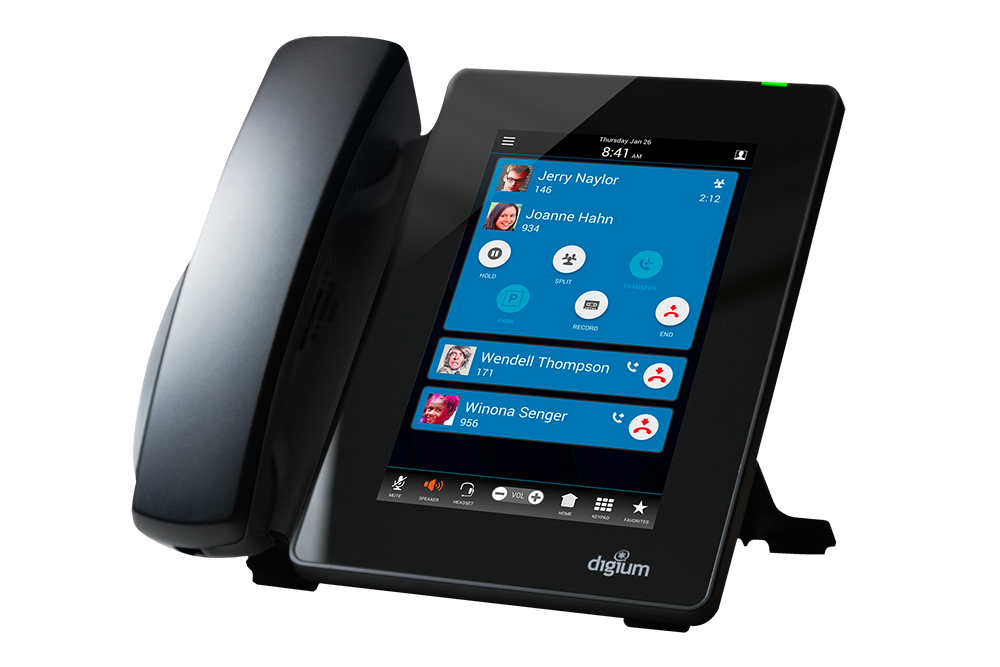 Recently, Digium's D80 IP Phone received the 2017 Unified Communications Product of the Year Award.
The D80 IP phone is an HD touchscreen desk phone for businesses who are looking for a high-quality phone at an affordable price. It features a 7-inch HD display with multi-point capacitive touchscreen, 100 rapid dial/busy lamp field (BLF) entries, dual 10/100/1000 Mbps Gigabit network ports and advanced touch-optimized applications.
Digium is proud to be honored and dedicated to continuously moving forward with innovative, easy-to-use and affordable devices.
"The award honors the best, most innovative unified communications products and solutions released in the last twelve months." as judged by the editors of TMC's INTERNET TELEPHONY magazine.
Take a look at the D80 IP phones today and learn what great features it has to offer!
As a proud partner of Digium, we would like to congratulate them on this award!
Source: https://www.voipsupply.com/blog/voip-insider/digiums-d80-ip-phone-awarded-the-2017-unified-communications-product-of-the-year/
Publish Date: April 6, 2017 5:00 AM
---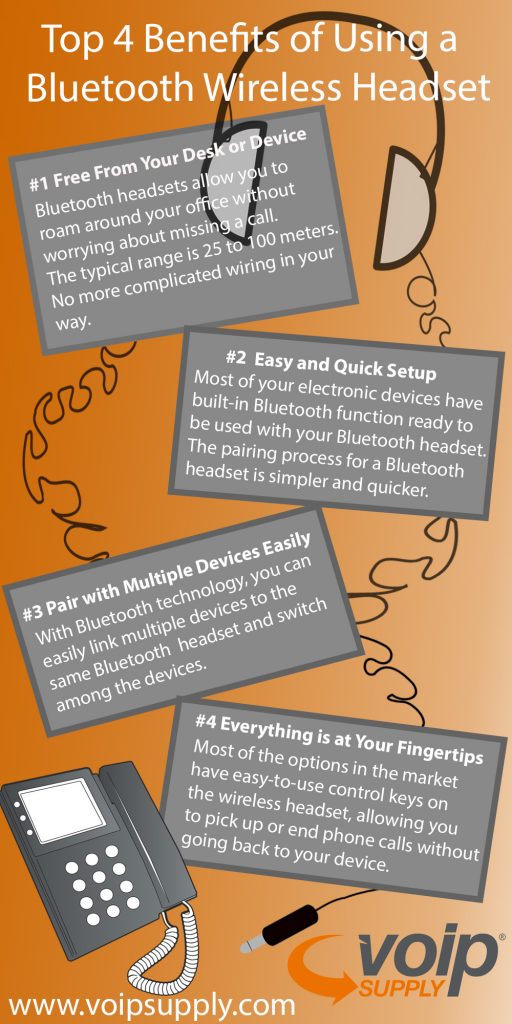 Sitting in front of my computer working the whole day. Finally, I was getting up to stretch a little bit. CLUNK! I looked around and saw my headset dropped to the floor. I forgot I was wearing a corded headset and the cord was pulling the headset back to its restrained area as I got up. You know what I'm talking about…..
The similar scenario happened so many times until one day I decided to end the nightmare - I got my very first Bluetooth wireless headset. Now, I walk around talking freely and, plus, have a more organized, less-wiring desk! You might be asking yourself - are those the only things that I can benefit from using a Bluetooth wireless headset? Certainly not! Let me share with you the top 4 benefits of using a Bluetooth headset you will love.

Benefit #1 Free From Your Desk or Device
Bluetooth headsets allow you to roam around your office without worrying about missing a call. The typical range is 25 to 100 meters. No more complicated wiring in your way. I like how I can focus on my work than dealing with the wires all the time. Even when I am on hold with a call, I can still be productive, doing other tasks away from my phone/ computer.

Benefit #2 Easy and Quick Setup
Nowadays, Bluetooth is almost everywhere. Most of your electronic devices have a built-in Bluetooth function ready to be used with your Bluetooth headset. Also, the pairing process for a Bluetooth headset is simpler and quicker than setting up your traditional headset.

Benefit #3 Pair with Multiple Devices Easily
This is one of my favorite advantages. If you always have multiple devices running at the same time just like I do, chances are you may want to switch music or phone calls from one device to another. With Bluetooth technology, you can easily link multiple devices to the same Bluetooth headset and switch among the devices at the drop of a hat.

Benefit #4 Everything is at Your Fingertips
With a Bluetooth headset, you can now keep in touch with your work, clients, or even your family and friends wherever you go. Most of the options in the market have easy-to-use control keys right on the wireless headset, allowing you to pick up or end phone calls without going back to your phone or computer.
Are you ready to shop for your ideal Bluetooth headset? Be sure to check out VoIP Supply's complete catalog of top Bluetooth headsets or simply just call one of our experienced VoIP consultants at 1-800-398-VoIP to ask for some advice!
Source: https://www.voipsupply.com/blog/voip-insider/the-top-4-benefits-of-using-a-bluetooth-wireless-headset/
Publish Date: April 6, 2017 5:00 AM
---
Known for simple, easy-to-use communication solutions, Revolab is bringing their revolutionary technology to small and medium-sized conference rooms, executive office, or even your home office. This summer, Revolab is going to introduce a new conferencing system, the Yamaha CS-700 video conferencing system, to make your small business collaboration more efficient and effective. Let's hear what it is all about!
What is the Yamaha CS-700?
The Yamaha CS-700 is an all-in-one unit of video conferencing system designed for small-sized rooms with limited tabletop space (we call huddle rooms). This unique system combines ultra-wideband audio with high-quality video to fulfill all collaboration requirements in one simple, wall-mounted solution.

What Can the Yamaha CS-700 Do?
The Yamaha CS-700 comes with advanced features tailored to small businesses' collaboration requirements. let's take a peek at some highlights of the Yamaha CS-700:
Remote Management allows users to remotely monitor, manage, and upgrade unit automatically through the IP interface. Managing hundreds of huddle rooms has become simpler than ever.
120-degree ultra-wide-angle cameras capture all meeting participants in one field of view, covering more than 80% area in the room without the need of zooming in the cameras. The high pixel count also allows users to see the individual expressions from the room clearly.
A beamforming microphone array picks up every single word spoken in the room and delivers it to the far end. The four-element speaker bar provides high-quality audio, ensuring you an easy, natural conversation.
USB and SIP communications can be bridged easily in the CS-700 system. It supports multiple business communication applications such as

Microsoft

®

Skype for Business

™

, Google Chromebox for Meetings

™

, BlueJeans

®

, Zoom

®

, and more. Additionally, the Bluetooth function enables fast and easy audio connections, instantly turning any mobile calls into a conferencing call.
The wall mount system design provides the simplest installation and makes connecting the wires to the CS-700 easy and quick.
Want to Learn More?
Visit Rebvolab's website or watch the product video above to learn the details about the CS-700. You can also visit our website or call our VoIP specialists at 1-800-398-VoIP to get more information about Revolab products. What do you think about this new product? Share with us.
Source: https://www.voipsupply.com/blog/voip-insider/yamaha-cs-700-video-conferencing-system-is-coming-this-summer/
Publish Date: April 5, 2017 5:00 AM
---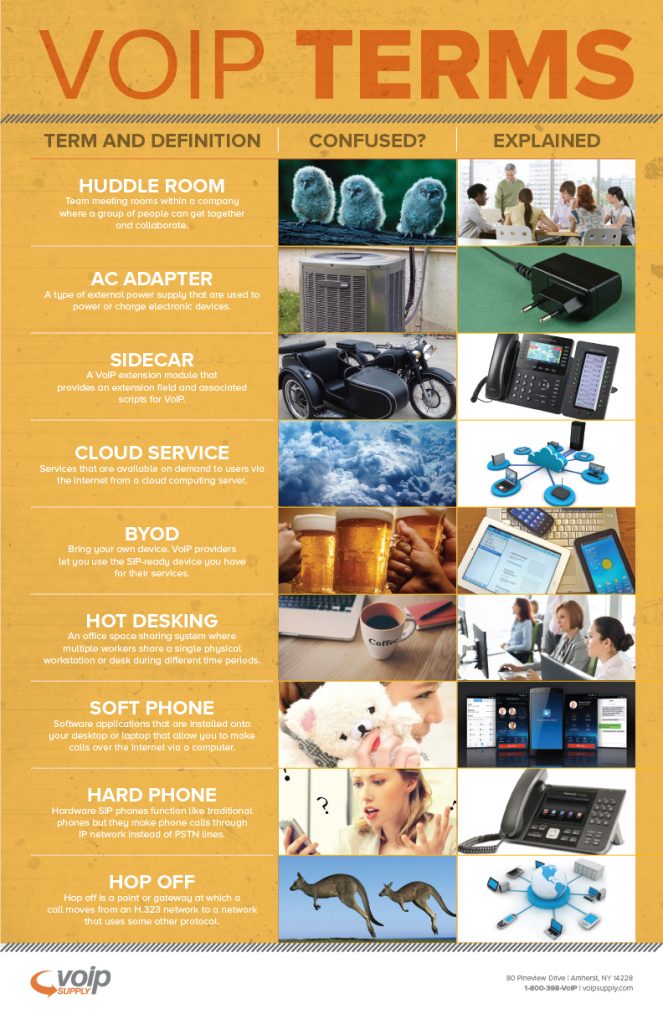 When it comes to Voice over IP, some people think of the complicated technology that's too difficult to understand, others even start dozing when the topic arises. However, VoIP is actually more fun than you think.
In the VoIP industry, we use many special, interesting terms to describe and explain the complex concepts. Let's learn the trending VoIP terms and understand what people are talking about!
Huddle Room
Huddle room usually refers to a small room in a company where a group of people can get together and have meetings for business matters. Because members in the room stay close together, therefore, we call it "huddle" room.
AC Adaptor
We all know that AC could mean "air conditioner", however, AC adaptor's full name is "Alternating Current" adaptor. It is a type of external power supply that is used to power or charge your electronic devices.
SideCar
Sidecar normally means an extra seat added next to your motorcycle in order to accommodate more passengers. However, in VoIP world, it means a VoIP extension module that provides an extension field and associated scripts for VoIP.
Cloud Service
Just like the clouds in the sky that you can see from almost everywhere, Cloud Service allows you to access to your system from anywhere with a network connection. It's a service that are available on demand to users via the Internet from a cloud computing server.
BYOD
You may have heard BYOB - Bring Your Own Beer. BYOD is a similar idea, except this time, you are bringing in your own "device". BYOD is an abbreviation of Bring Your Own Device. Some VoIP providers let users use their existing SIP-ready device for their service.
Hot Desking
Hot desking has nothing to do with the real temperature of the desk. It is an office space sharing system where multiple employees share the same desk or workstation during different time periods. When it's your turn to work, you can probably still feel the warmth from the last worker which is why it's named "hot desking".
Soft/ Hard Phone
A softphone is an application that allows users to generate calls through a computer via the Internet. A hard phone is a hardware SIP phone that functions like a traditional phone but it makes calls through the IP network instead of PSTN lines.
Hop Off
Hop off refers to a point or gateway at which a call moves from an H.323 network to a network that uses some other protocol. The movement is similar to the action of a jump or hop.
Have you heard all the terms mentioned above? What other terms have you heard or used? Share with us!
Source: https://www.voipsupply.com/blog/voip-insider/voip-terms-what-are-people-talking-about/
Publish Date: March 31, 2017 5:00 AM
---
When it comes to phone calls at work, there is no limit to the types of calls we make and receive. Whether you are in sales and marking countless outcalls or in customer service where you are taking countless inbound calls, there is always the element of surprise.
Unless you have a scheduled call or if you are returning a voicemail, you can't really be sure how your conversation is going to go. Some calls could be a matter of seconds, and others may take hours! This is why it is extremely important to know how your phone works!
Things like putting your call on hold or on speakerphone can be common knowledge, but there are other things that can arise during a conversation that might put some people in a sticky situation.
While there are several different "advanced" things you can do on a phone call, like warm-transfer or transfer someone to a voicemail, for this blog, we are going to focus on turning your one-on-one phone call into a 3-way conference call.
How to 3 Way Conference Call on the Grandstream GXP2170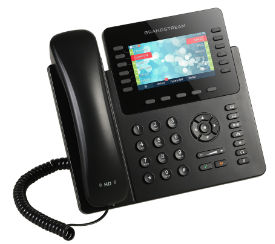 Let's use the Grandstream GXP2170 as an example on how to bring a third part into your conversation! To begin, let's assume that you are already on a phone call. Let's say that you have been troubleshooting an issue for several minutes and need to bring a technician on the line to solve your customers' problem.
Simple press the conference button on your GXP2170 when it is time to bring in the third party. The button you will be looking for is this:

Once you have pressed the conference button it will bring up the conference dialing screen. From there, dial the third party number and press send! As soon as you have the third party on the line you can then press the Conf/Call softkey to initiate the 3-way conference!
Now you and your technician are able to work together and make one happy customer! When the call is wrapping up, you can then hit Cancel softkey to drop the third party and resume your 2-way call!
How often do you need to bring in a third party on the line? Is it as easy as it is on the Grandstream GXP2170? Let us know!
Source: https://www.voipsupply.com/blog/voip-insider/how-to-3-way-conference-call-on-the-grandstream-gxp2170/
Publish Date: March 31, 2017 5:00 AM
---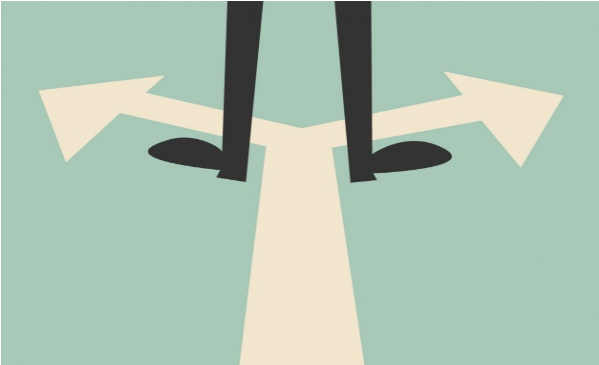 Since Toshiba announced their decision to wind-down their Telecommunication Systems Division (TSD), effective immediately, a lot of people are searching for alternative solutions to replace their current phone system. If you don't have any replacement plans yet, don't panic! Our VoIP specialists are here to give you some directions.
What are the Alternative Options to Toshiba Phone Systems?
Since Toshiba phone systems are all proprietary, switching out the system will involve replacing the entire phone system. This, understandably can seem like a daunting endeavor but seriously don't panic! You can also see this as an opportunity to make a change for your business. Our VoIP specialists have come up with a three-step process below to help you find the best replacement option for your business.
Step One: List Out Your Requirements
Examine your business needs and list the requirements that must be met by the new phone system you are switching to.
Step Two: Plan Your Budget
How much capital expenditure do you plan to spend? Do you want to maintain your own PBX or go to the Cloud? Do you want to maintain your own PBX or go to the Cloud? Do you want to have custom applications? Do you have an on-site IT staff? All of these are questions that you must answer in order to assure that you are shopping for the best phone system for your business.
Step Three: Choose Your Ideal Type of VoIP System
There are basically two main types of VoIP systems available: Cloud Hosted VoIP and On-Premise VoIP.

Usually, for small to medium-sized businesses with a limited budget, a hosted VoIP system would be ideal since the service provider will provide most of the maintenance, which means you don't need to have an on-site IT staff. Additionally, only a limited amount of VoIP hardware is required to get your system up and running, therefore, the upfront costs are relatively low.
For larger enterprises that desire customization, an on-premise VoIP system will give you more flexibility and independence. Although this option requires higher upfront costs to purchase the required VoIP equipment, it's a great long-term investment as you own the equipment and save from the low monthly rates; however, we highly recommend checking out a hosted option as well. You will also benefit from the high scalability, customized applications, and migration support. See a variety of the on-premise solutions here.

If you are still not sure where to start or you are concerned about your specific business situation, VoIP Supply's CloudSpan MarketPlace is a great place to direct you to the best solution. If you're interested in moving your system to a safer and more reliable solution, fill out the form below or dial 800-305-1427 to receive a free consultation with up to 3 potential VoIP service solutions from some of the most popular service providers on the market!
Source: https://www.voipsupply.com/blog/voip-insider/what-are-the-alternative-options-to-toshiba-phone-systems/
Publish Date: March 30, 2017 5:00 AM
---
When you already have a lot of wirings on your desk for your mouse, Internet connection, computer power, and phone charger…. you don't need to add another wire for your headset.
A Bluetooth wireless headset does not just set you free from your seat but also make switching calls between your devices a breeze. To make your decision making simpler, we compare the four top Bluetooth headsets side by side with their popular features and functions for you. Let's take a peek!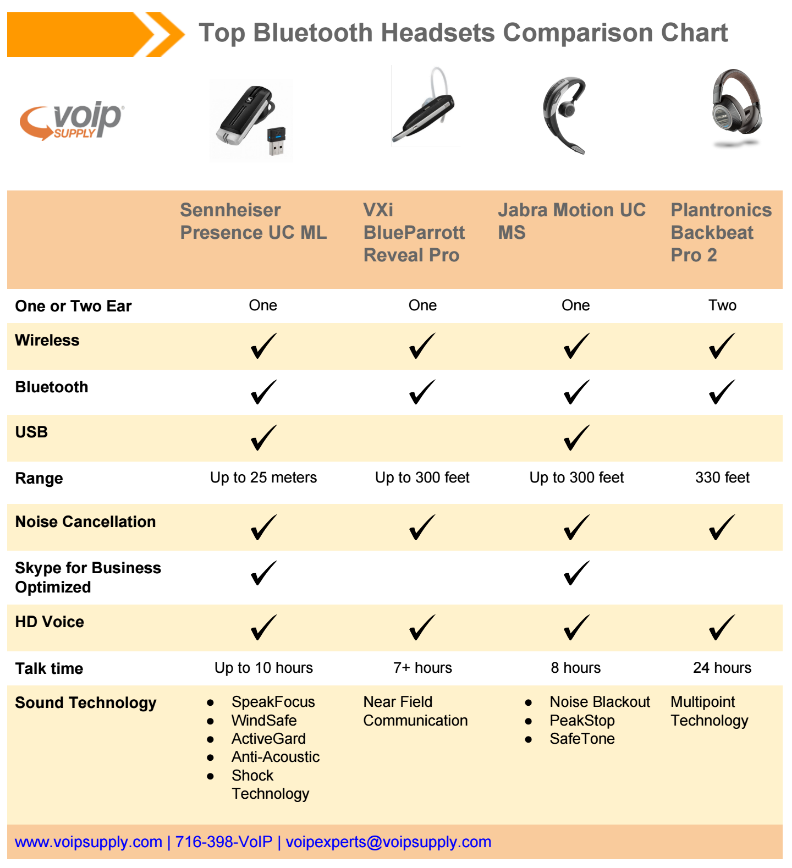 The Plantronics Backbeat Pro 2 (New!)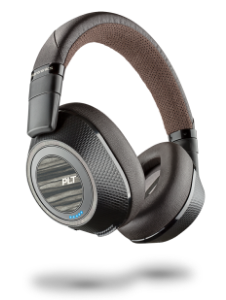 The Backbeat Pro 2 is one of the most robust wireless headsets from Plantronics that gives you the freedom to communicate or listen to your favorite songs wire-free.
With signature audio quality and up to 100 meters/ 330 feet wireless range, the Backbeat Pro 2 even allows users to connect up to two devices at a time and switch seamlessly from concentration to conversation. Users love Backbeat Pro 2's smart sensor which pauses music automatically when you remove the headsets and resumes when you put it back on! (You won't miss any important announcements or your favorite songs!)
Some Features of the Plantronics Backbeat Pro 2:
On-demand active noise cancelling
40 mm drivers with Plantronics signature audio
24 hours of listening and talk time
Class 1 Bluetooth
Open-listening mode
Download the Plantronics Backbeat Pro 2 Datasheet

The Sennheiser Presence UC ML Bluetooth Headset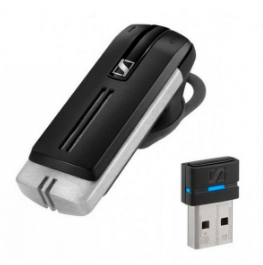 Consider the Sennheiser Presence UC ML if you are using Skype for Business (previous Lync). It is certified, quality headset for unified communications professionals that require excellent sound clarity in an office, in a car, or even outdoors.
With up to 25 meters of call range and up to 10 hours call time per charge, the Sennheiser Presence UC ML perfectly fits long-time use professionals who demand a dependable Bluetooth headset. This solution is also designed with Wind Safe Technology and Sound Focus Technology, significantly reducing wind noise and providing optimized speech clarity. But don't take my word for it, see it yourself in the video below!
Popular Features of the Sennheiser Presence UC ML:
Certified Skype for Business
Best in Class Sound - HD Voice Clarity
Optimized Speech Clarity - SpeakFocus Technology
Wind Noise Reduction - WindSafe Technology
Hearing Protection - ActiveGard Anti-Acoustic Shock Technology
Multi-Connectivity - Seamlessly switch between two mobile calls
The VXi BlueParrott Reveal Pro Bluetooth Headset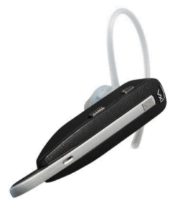 When most of the Bluetooth headsets have limited capabilities, the VXi BlueParrot Reveal Pro headset is different with its extendable mic boom that gives you more powerful noise cancellation when you need it. Its extended range Bluetooth enables up to 300 feet range from your device.
Even better, this headset is equipped with programmable Parrott Button, which puts multiple customizable capabilities at your fingertips. Designed with multiple wearing styles such as over-the-head, behind-the-neck and on-the-ear, VXi BlueParrot Reveal Pro allows you to be yourself and stay comfortable for a long-time use. With BlueParrott Reveal Pro, there's no limit!
Popular Features of the VXi BlueParrott Reveal Pro:
Advanced noise-cancelling microphone eliminates 90%+ of ambient noise
Extendable boom slides out for optimal mic placement
Customizable Parrott Button for mute, speed dial and more
HD Voice makes speech easier to hear and understand
Class 1 Bluetooth delivers extended (300 foot) range
Download the VXi BlueParrott Reveal Pro User Guide

The Jabra Motion UC MS Wireless Headset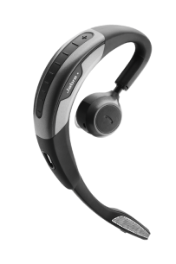 The Jabra Motion UC MS is another great headset optimized for Skype for Business (previous Lync) that includes all the functions you need such as HD voice, intelligent volume control and call assist.
This headset features an easy and intuitive call control with superior call quality and all-day talk time (8 hours battery life). Transferring calls from your deskphone to your mobile device has never been so easy with Jabra Motion UC MS headset. You are able to transfer calls within seconds and the person from the other end won't even notice it!
Highlighted Features of the Jabra Motion UC MS Wireless Headset:
Connects to VoIP softphone, mobile phone and tablet
Standby Time: Up to 360 hours
Charge Time: Up to 120 minutes
Tap-to-Connect and Voice Controls
Download the Jabra Motion UC MS Datasheet
And that is our quick recap of the top four wireless headsets. Take a look at the comparison chart to find your ideal headset that offers all the features you demand! To see a complete catalog of our Bluetooth headsets please visit our website.
Source: https://www.voipsupply.com/blog/voip-insider/best-bluetooth-headsets-to-pair-with-your-mobile-voip-comparison-chart/
Publish Date: March 30, 2017 5:00 AM
---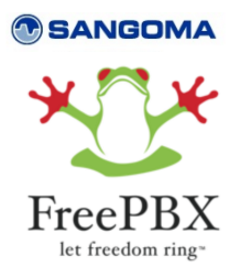 Sangoma has been continuously investing in FreePBX R&D to bring customers new features such as Zero-Touch Provisioning with Sangoma IP Phones, Zulu Softphone and other language and compatibility support to enhance its functionality and the user experience.
Today, Sangoma goes one step further to release the latest version of FreePBX - FreePBX 14 RC1 (Release Candidate 1). This version offers advancements in all areas, from a newer Operating System to many new features including Calendar Module, New End User Control Panel (UCP), and a new Updates & Upgrades module.
We are thrilled to see FreePBX become more powerful than ever before! To learn more about FreePBX features follow our blog series: Sangoma's FreePBX Modules!
Source: https://www.voipsupply.com/blog/voip-insider/sangoma-releases-the-latest-version-of-freepbx/
Publish Date: March 29, 2017 5:00 AM
---
Grandstream and BroadSoft customers are in luck! Grandstream Networks and BroadSoft, a global market share leader for cloud business communications, announced today that they have completed BroadSoft's BroadWorks® call control platform interoperability testing for Grandstream's new products including GXP1700 series Mid-Range IP phones and HT800 series Analog Telephone Adapters (ATAs).
Service providers and customers using BroadSoft's business platform can now deploy Grandstream's GXP1700 IP phones. The HT800 series ATAs can also be deployed to integrate analog phones with IP network.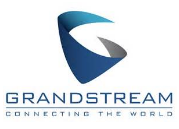 This successful interoperability testing unlocks all Grandstream's current IP phones and ATAs to be interoperable with the BroadSoft Business Software-as-a-service (SaSS). The validated IP phones include the GXP1600 series, GXP1700 series, GXP2100 series, GXV series, DECT Cordless IP Phones and more! We are excited to see how our customers will benefit from this great integration in the near future!
For additional information please call one of our experienced VoIP consultants at 800-305-1427.
Source: https://www.voipsupply.com/blog/voip-insider/grandstream-ip-phones-and-atas-are-now-interoperable-with-broadsofts-business-platform/
Publish Date: March 28, 2017 5:00 AM
---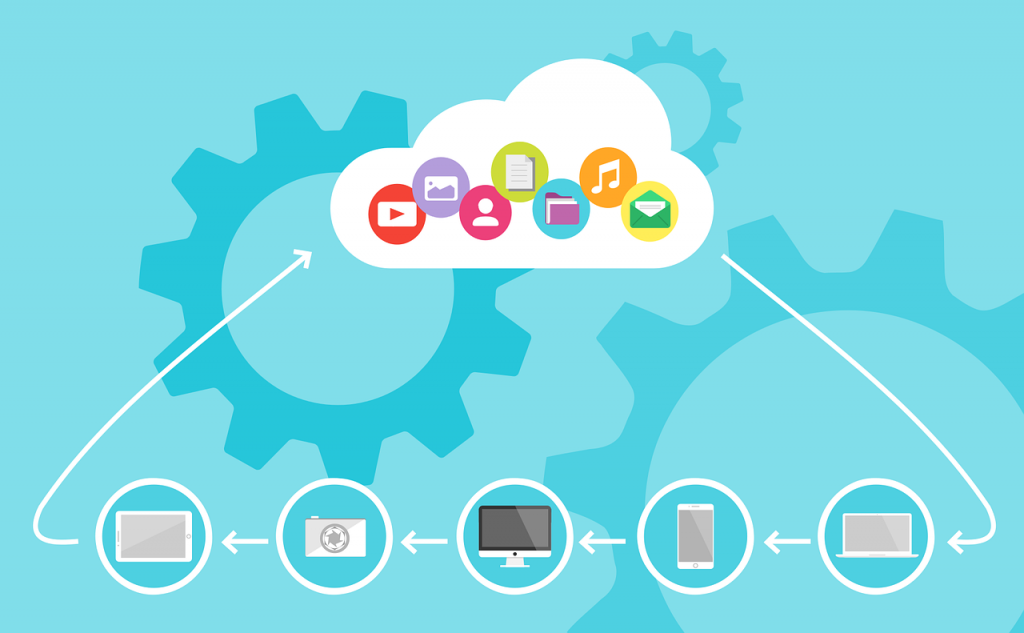 Make no mistake, almost everything is becoming a cloud based service. Still running Exchange? You're living in the past, my friend. Phone systems are, of course, no different. While I'll maintain there are huge advantages to running an on-prem system (mostly cost and low latency), there are a lot of conveniences of having your system in the cloud. Now, when I say cloud, I am referring to platforms like Microsoft Azure and Amazon Web Services for this specific post.
Let's talk a little about the conveniences of a cloud hosted phone system. First, it makes deploying remote phones a much easier process, mostly because every phone is now remote. It also allows anyone traveling abroad to bring their phone with them, and with Internet access, they can make calls from Singapore as if they were calling from Buffalo, New York (for example) with no international toll charges. Of course, you can always call extension to extension for zero cost. That's a pretty amazing concept.
You might be thinking, this can all be done with an on-prem system as well, and you'd be right, but why poke holes in your corporate firewall, and subject yourself to the fun of NAT traversal if you don't need to? You can also accomplish redundancy with an on-premise system, but you will lack the flexibility of providing multi-region connectivity and redundancy (because it's in the same building), which is what the above-mentioned cloud services can provide.
Why is multi-region connectivity important? Well, if you've been reading the news lately, you've probably heard that Amazon dropped an entire region for a couple of hours causing mass panic, and the zombie apocalypse (not really). This is the risk you take in exchange for convenience when you place an application or service in the cloud, but when you distribute that application or service across multiple regions, you mitigate that risk significantly. Some businesses went down entirely because they stuck all of their eggs into one basket (region).
It should be known that regions in these cloud services are treated as completely siloed entities. Instances in one region, cannot simply ping an instance in another region via local IP address, even if they are on the same Amazon, or Azure account. For that, you need some sort of connector, like a VPN. Be aware, however, this is accomplished differently based on what service you are using.
Amazon Web Services, for example, does not have any built-in tools at this time to connect regions together. If you're planning on deploying FreePBX in both Oregon, and Virginia for redundancy, you'll need to create a VPN between the two systems with your own virtual appliance so that they can exchange configurations. This should not be confused with Sangoma's High Availability module for FreePBX, as that requires two systems to be on the same subnet with very low latency between them.
Microsoft Azure, DOES provide the ability to create a region-to-region VPN without using a 3rd party VPN concentrator, and with my experience, the more natively supported tools and services you use, the better things work overall. Truthfully, a VPN may not always be necessary, but that will be dependent on the specific phone system, and how it prefers to communicate with its slave or warm spare. It generally isn't a bad thing to have regardless.
Before I get more into the strategy of multi-region redundancy, I'd be remiss not to mention a second option, which is connecting either Microsoft Azure, or Amazon Web Services to your local corporate network. Both services, have native tools to create a VPN to your network, provided you have a compatible firewall on your side of the equation. In this scenario, you would have a system on your local network, with a warm spare in the cloud, which can talk local IP to local IP. This option isn't as flexible as moving all phone system communications to the cloud, but would still provide redundancy in the event your on-prem system goes down, but you still have a live Internet connection to your building. If your entire network takes a nose dive, you are SOL.
Strategy: I originally had the idea (when writing this post) of testing Wazo's built in high availability module, but I found that just installing the platform on Amazon was so incredibly difficult and an inconsistent process that I just gave up. Back when it was called Xivo, I tested high availability and it worked great. It didn't work as well as Sangoma's High Availability module, but it did a decent enough job. The way that it works (or worked), is by moving the configuration from the master system to the slave via a secure tunnel, then it would synchronize and shut down Asterisk on the slave. Its job would then be to continuously ping the master, and in the event, the master was unresponsive, start Asterisk, and bring up the SIP trunks. The only thing you'd have to worry about is registering all of your phones to the slave PBX. That can be automated by using IP phones with a secondary SIP server.
>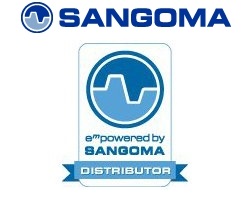 So, because Wazo was such a PITA, I decided to go with something more mature in the open source space for this post, FreePBX. FreePBX can be configured as a warm spare similarly to Wazo, but it isn't as automated of a process. Take a look here, to see what's involved in the basic setup. You will STILL employ IP phones with a secondary SIP server (>Sangoma's phones do this BTW). Like WAZO, a transfer of the configuration is sent to the warm spare in the opposite region via a secure tunnel, but the difference is in the synchronization. Wazo will instantly synchronize, but FreePBX will require a restore to be performed, which can be automated. You will also need to exclude changing the network settings on the warm spare. We aren't exactly replacing the production system, we are just providing an alternate for phones to register to. The only intervention that should be required in the event of a failover is activating the SIP trunks (because you would have chosen to turn them off in the warm spare's restore).
To summarize: When your production phone system has an issue and goes down, your IP phones will attempt to register to the secondary SIP server (via public IP address), which resides in another region (using either Azure, or Amazon). To complete the failover, you will need to log into the warm spare, which has now become the production system, and enable the SIP trunks. Within a reasonably quick period of time, calls in and out will occur as if nothing happened.
While this all works, the primary challenge is the timing of the synchronization between systems since it is not instantaneous. Logically, you'll want to back and restore to the warm space nightly, but if a lot of changes are expected on a system daily, you may want to schedule that more frequently.
If you plan on deploying your phone system to the cloud, and redundancy is going to be an important priority, well then, I hope I gave you something to think about. Stay tuned for my upcoming post on creating a quick and easy VPN between Amazon Web Services regions.
Happy VoIPing!
Source: https://www.voipsupply.com/blog/voip-insider/the-voip-addicts-guide-voip-redundancy-in-the-cloud/
Publish Date: March 28, 2017 5:00 AM
---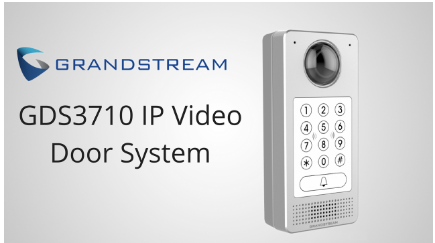 Things have been pretty busy over at Grandstream HQ as they have recently released a few new products! Grandstream has expanded their large VoIP catalog once again with the release of the GDS3710 IP Video Door System. This is an easy to manage surveillance solution that integrates with your IP communications and features a powerful 1080p video resolution!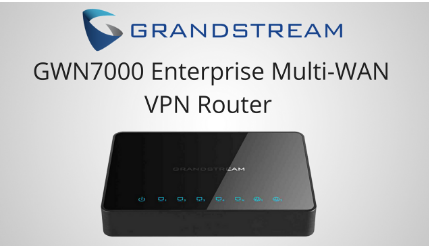 Grandstream also released the GWN 7000 Enterprise Multi-WAN VPN Router is a features-rich powerful tool for any business and can be shared across one or many different physical locations!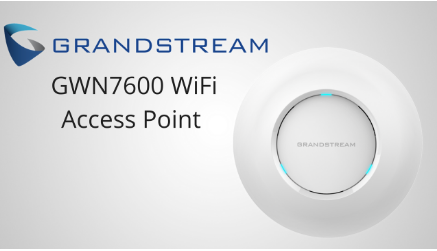 Another new product released by Grandstream is the GWN7600 WiFi Access Point. This is a mid-level access point for small sized businesses or multiple floor offices and providers dual-band network throughput and expanded WiFi coverage range.
All of these products are available to order now!
As April is rapidly approaching, VoIP Supply is getting ready to exhibit at Channel Partners 2017 at the Mandalay Bay Convention Center in Mandalay Bay, Las Vegas! This will take place April 10th to the 13th and we will be focusing heavily on our Partner and Fulfillment Programs. If you are attending the show, please stop by booth 250 and say hello! We will be there to answer any questions you might have and we will also be giving away several Plantronics Headsets, so make sure you don't miss out!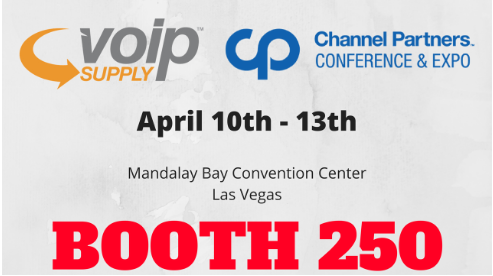 And lastly, in VoIP News, VoIP Supply has hit a very special milestone as we are celebrating 15 years of business! It is an honor to work for VoIP Supply, and we have enjoyed solving problems and creating solutions for over 125,000 customers worldwide over the years. We are proud of everything the company has accomplished since 2002 and we look forward to the next 15 years!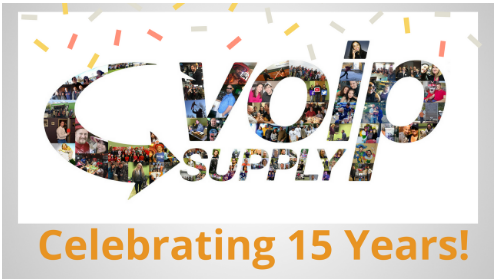 Source: https://www.voipsupply.com/blog/voip-insider/voip-news-the-latest-on-several-new-releases-from-grandstream-gearing-up-for-channel-partner-2017-and-more/
Publish Date: March 24, 2017 5:00 AM
---
If you are in search of Polycom phones to update your current VoIP environment or to replenish a new office, don't overlook our Refresh offerings. Our Refresh Polycom phones are great quality used phones that have undergone a 10-step reconditioning process to assure that you get the best of the best. And the best part of it all is that they come with a full six-month worry-free guarantee.
Watch below for the process of Examining, Upgrading, Setting to default, and Repackaging Refresh products.
Polycom VVX 310 (Refresh)
The VVX 310 is a Gigabit six line phone that provides crystal clear communications and enhances the workplace with collaboration tools and personal productivity features. Receive meeting reminders and alerts, manage your Microsoft Exchange calendar and see your colleagues' Instant Messaging presence/status right on the screen of the VVX 310.
Learn more about the VVX 310
Polycom VVX 410 (Refresh)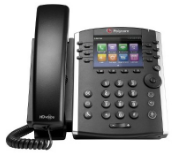 The VVX 410 is a 12-line Gigabit IP Phone featuring High Definition (HD) Voice and a 3.5 color LCD display. This is a great phone for office environments handling a moderate volume of calls and also suitable for Unified Communications (UC) applications.
Learn more about the VVX 410
Polycom IP 7000 (Refresh)
A conference phone for all conference rooms, the IP 7000 provides high-fidelity conference calls for clear, life-life communication. With flexible configuration options and strong interoperability, the IP 7000 is a great choice not just for conference rooms, but for executive offices, boardrooms, and huddle rooms alike.
Learn more about the IP 7000
These are just a few of the Polycom Refresh options that VoIP Supply has to offer. Take a look at our Refresh Catalog to view more. With so many options at a great price and with a 6-month guarantee, we think you would agree when we say, "Why not buy Refresh?"
Source: https://www.voipsupply.com/blog/voip-insider/why-not-buy-voip-supplys-refresh/
Publish Date: March 21, 2017 5:00 AM
---

Having trouble finding an ideal IP paging for your workplace? We'll help you narrow down your choices by highlighting some of our top-selling IP paging products! Each of them has unique features that can fit in different work environments to ensure that you have an excellent communication experience. Let's get started!
#1 Advanced Network Devices IPSCM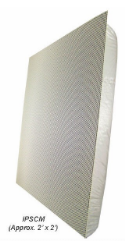 Ideal for: A workplace where it is difficult to install additional power for IP speakers, such as school baseball or soccer fields or outdoor campgrounds.
If you are looking for an easy-to-install IP speaker, you won't want to miss Advanced Network Devices IPSCM. This solution is powered using an RJ45 connection on a CAT 5 cable from a PoE switch, so there's no need to install power to function the speaker. It also required no special hardware or servers, making it so easy and quick to install.
The IPSCM is an 8in IP speaker embedded into a white 2 foot by 2 foot frame which is designed to be dropped in place of a standard ceiling tile in a typical drop ceiling.
"The IPSCM is easy to install since it only requires a CAT5 cable to connect to the network. It is also PoE capable so it can be powered through a standard PoE switch. Bonus awesomeness is that it's a talk-back speaker for 2 way communications."- Joseph Shanahan, Senior VoIP Consultant at VoIP Supply.
The Advanced Network Devices IPSCM Features:
8" Speaker
Full multicast and broadcast support
Field upgradable
On-board web server for status and control and field upgrades
Easy to install - built-in test tones allow quick checkout of installation
#2 The Algo 8180 SIP Audi Alerter (NEW)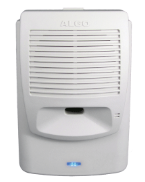 Ideal for: A noisy or large workplace such as warehouses, restaurants and machines ships where you tend to miss phone calls because you just can't hear the ringtones.
The Algo 8180 is a SIP compliant PoE speaker designed for voice paging, loud ringing, and emergency notification. With its high-efficient amplifier and loudspeaker, the Algo 8180 is able to generate an 8 times louder tone than a normal telephone ringer (which means no more missed calls!). The SoundSure technology adjusts loud ring and paging volume to compensate for background ambient noise, protecting your hearing from overly loud volume.
"The Algo 8180 is one of the easiest setups you can find, extremely loud, and very reliable. Instead of adding an extension or "seat" to the noisy site, you can simply pair the Algo 8180 with the Algo 2506 detector which detects the audio from the headset jack and activates 8180 alerter directly without using SIP." - Brian Hyrek, Senior VoIP consultant at VoIP Supply
The Algo 8180's most useful features include:
Dual purpose loud ringing and talkback voice paging
SoundSure ambient noise compensation adjusts output for noise level
Selectable alert tones
PoE eliminates local power supply
Access the Algo 8180 datasheet here
#3 The CyberData 011186 (NEW)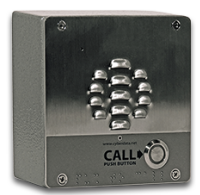 Ideal for: An outdoor workplace that faces extreme weather conditions and possible vandalism. Ex: Nursing care facilities, schools and universities, day care facilities, retail establishments, and highway tolls.
The CyberData 011186 is a versatile, cost-efficient outdoor intercom that offers a weather-resistant option and dry relay contacts for optional auxiliary controls. This SIP-enabled solution is perfect for settings requiring two-way communication and secure access.
"The great thing about the CyberData 011186 is the durability and outdoor weather resistant capability. It can also be powered by a PoE switch which really helps with mounting and installation." - Darren Hartman, Senior VoIP consultant at VoIP Supply
The CyberData 011186 V3 Outdoor Intercom Features:
PoE 802.3af enabled (Power over Ethernet)
SIP compliant
Adaptive full-duplex voice operation
Network web management
Network adjustable speaker volume and microphone sensitivity
Access the CyberData 011186 datasheet here
#4 The Valcom V-1020C (NEW)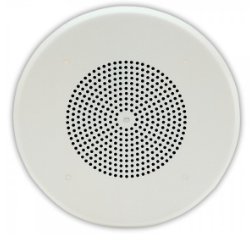 Ideal for: Any size offices, retails, educational institutions, etc. where you need a reliable IP speaker solution.
Consider the Valcom V-1020C if you are looking for a reliable solution that can produce exceptional sound quality and wide sound dispersion!
The Valcom V-1020C is a one-way, 8in amplified ceiling speaker with a removable volume control knob for voice paging and background music. The sturdy steel grille design increases its durability for a long term use.
"V-1020C is a very strong solution that you can rely on for a long time. It produces excellent sound quality and is perfect for music reproduction."- Jon Garbin, Experienced VoIP Consultant at VoIP Supply
The Valcom V-1020C Features:
Utilizes Standard CAT 3,5, or 6 cable
Excellent voice and music reproduction
Built-in accessible volume control per input
Additional pop-on, pop-off knob included
Wide sound dispersion
Electrically, acoustically matched components
Sturdy steel grille
Access the Valcom V-1020C datasheet here

Source: http://www.voipsupply.com/blog/voip-insider/4-top-selling-ip-paging-solutions/
Publish Date: March 16, 2017 5:00 AM
---
If you spend a great deal of time deploying VoIP systems or building IP networks for various customers, you quickly learn to appreciate things that just seem to work. What I mean by that is, there's no crossing your fingers, or sacrificing a virgin to have a piece of equipment work the way it's actually supposed to.
If you've been reading some of my posts or have seen the videos that I have been in, then all of you know that I am a bit of an ADTRAN fanboy. I like ADTRAN the same way that I like my 22-year-old Swiss Army KnifeⓇ. It's reliable, well-made, fits in your pocket, and will always get the job done. With that, let me re-introduce you to the ADTRAN NetVanta 1531P. For my first introduction to the NetVanta 1531P, check out my unboxing video here. Also see the configuration video below:

A key aspect that I'd like to spotlight on this switch is ADTRAN's "VoIP Setup Wizard" feature. Setting up the LAN for voice is challenging, because of the complexity involved with configuring various settings such as Quality of Service (QoS), V-LANs, Class-of-Service (CoS), uplink ports, among others. With ADTRAN's VoIP Setup Wizard, the whole process is automated to just two-clicks and your LAN is setup for voice. This is ideal if you have a voice over IP phone system or are thinking of switching to VoIP, which allows for fast VoIP deployments. ADTRAN offers a number of "voice aware" features that simplify setup and management of your voice deployments.
The NetVanta 1531P won't actually fit in your pocket (unless you still wear Jenco jeans) but it has a fantastic form factor that allows you to mount or set it just about anywhere in your organization. Yes, it is a small capacity switch with 12 ports, which means it's meant for small deployments of VoIP phones or wireless access points, but I've found that it really shines as a test or provisioning bench switch. The 1531P can function as a DHCP server, which is not a feature readily found in the lesser "prosumer" class of switch in the same-ish price point (under $600). This is important because you can serve IP addresses to IP phones without the need for a dedicated piece of equipment such as a router or server. You can of course consequently serve DHCP options, such as option 66, to point phones to a specific TFTP server. A customer's environment can easily be replicated by creating an additional VLAN with their specific IP address scheme, default gateway, and DNS information allowing you to configure both phones and even an IP PBX to be shipped pre-configured, which is the actual method used by VoIP Supply for provisioning services.

Okay, how about some more details? Well, it's a small, lightweight, fanless, PoE switch, and it's a layer 3 device. Actually, layer 3 light as described by ADTRAN, which means it can perform static routing (VLAN to VLAN) but is limited to how many static routes you can use (16). It cannot perform dynamic routing like the NetVanta 1544 for example, but there are some pretty big differences in the price point when making that comparison (by a few thousand). The NetVanta 1531P sports 8 PoE and PoE+ ports which produce up to 30 watts per port (PoE+) with a maximum PoE budget of 65watts. In terms of IP phones, it's plenty to support 8 PoE powered phones as they aren't as demanding as wireless access points, but do your research and make sure you are accounting for all devices needing power. There are an additional 4 ports on the 1531P, two are non-PoE Ethernet, and two SFP, all of which are 1 Gbps. There is a console port accessible via a DB-9 RS-232 port that connects you to a very familiar command line interface. If you have any command line experience with Cisco, then you'll feel right at home with ADTRAN as the syntax is nearly identical. Of course, you can SSH for the same experience, but you are also provided a web-based interface which means you'll almost never have to SSH or console into the switch if you are a little rusty on your command line witchcraft. For a complete list of the NetVanta 1531P check out the datasheet.

ADTRAN's standard web interface that you find with all of their NetVanta and most TotalAccess products provides you with an efficient avenue to administer your switch. It isn't overly garnished with tacky graphics or is so convoluted that it becomes a frustrating experience if you don't already know the ins and outs. The web interface is, just right, and leaves out virtually nothing. There are some tasks that are moderately quicker via the command line, but as stated before, the user interface can accomplish all of the most common switch administrative tasks without needing to use the command line. It also doesn't change its appearance, ever. Changes or added features are subtle and go almost unnoticed if you didn't read the latest firmware release. This isn't necessarily a bad thing, as I tend to place value on consistency and general standardization. Speaking of firmware, it's free, for the life of the product. Yes, I said FREE. Firmware can be downloaded from ADTRAN after you create a login with them, which is also at no cost to you.
If you think you have a need for a small layer 3 switch that can provide PoE to IP phones or any other compatible device, give VoIP Supply a call. The ADTRAN NetVanta 1531P goes to the top of my recommendations list for battle proven, reliable, and feature-rich equipment.
Source: http://www.voipsupply.com/blog/voip-insider/the-voip-addicts-guide-the-incredible-inedible-1531p/
Publish Date: March 14, 2017 5:00 AM
---

Buffalo, New York, March 14th, 2017 - VoIP Supply, a leading VoIP solutions provider in North America, marked its 15th year anniversary with significant accomplishments in the CloudSpan Marketplace, a single platform that provides various cloud services to meet customers' business needs.
In the past year, restructuring the CloudSpan Marketplace and the sales team to focus on proactive growth of service sales was a challenge for VoIP Supply but both are continually showing significant improvements the past 9 months.

Today, VoIP Supply's CloudSpan Marketplace has grown mature, positioning for exponential growth in the current year and foreseeable future. The improved internal systems and processes satisfy new and existing customers with greater customer intelligence, increased team efficiency and effectiveness and a more personalized experience.
This year, VoIP Supply shifts the internal software platforms to more modern SaaS platforms and is expecting to see continuous improvements in customer experience and growth in the CloudSpan Marketplace as well as customer adoption of hosted VoIP services.
"The past 15 years have been a wonderful journey and a memorable adventure. I am extremely proud of what we have all been able to accomplish, the success that we have created, and the hundreds of thousands of customer interactions and solutions that we have been a part of," said Ben Sayers, CEO and Founder of VoIP Supply. "We've experienced many great highs and have persevered through some of the lowest of the low. We've done so as a team and a family, working side by side with many great people over the years. I am thankful to all that have been a part of it and I'm grateful for all that we have been through."
About VoIP Supply
VoIP Supply, LLC (http://www.voipsupply.com) is your trusted source for everything VoIP; from our large selection of name-brand hardware to our CloudSpan Marketplace. VoIP Supply provides you with a fully staffed inbound call center with licensed, certified and highly trained VoIP experts that can help you with any problem you might have. Whether you are a home user, business, reseller or service provider, VoIP Supply has the products, experience and expertise to make your deployment a success.
VoIP Supply is a three-time Inc. 500/5000 honoree, listed by Business First as one of WNY's Most Admired Companies, as well as being consistently ranked one of Western New York's Best Places to Work. VoIP Supply is also the first Certified B Corporation in Western New York.
Our dedicated Solution Specialists are here to help, so call us today at 1-800-398-VoIP or visit our website at http://www.voipsupply.com
Source: http://www.voipsupply.com/blog/voip-insider/voip-supply-marks-its-15th-anniversary-with-significant-accomplishments/
Publish Date: March 14, 2017 5:00 AM
Page: 1 | 2 | 3 | 4 | 5 | 6 | 7 | 8 | 9 | 10 | 11 | 12 | 13 | 14 | 15 | 16 | 17 | 18 | 19 | 20 | 21 | 22 | 23 | 24 | 25 | 26 | 27 | 28 | 29 | 30