VoIP Supply - ContactCenterWorld.com Blog Page 16
Page: 1 | 2 | 3 | 4 | 5 | 6 | 7 | 8 | 9 | 10 | 11 | 12 | 13 | 14 | 15 | 16 | 17 | 18 | 19 | 20 | 21 | 22 | 23 | 24 | 25 | 26 | 27 | 28 | 29 | 30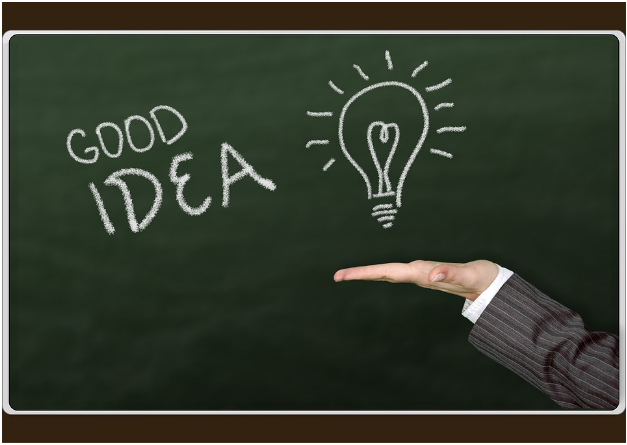 As school supplies, textbooks, technology equipment, and other related expenses are getting more expensive, many educational institutions are looking for a way to reduce their costs - switching to a VoIP system can help you achieve that goal. While a lower monthly bill is the most common reason for deploying a VoIP system, there's a lot of other benefits you may not have noticed yet. Therefore, today we are going to walk you through some of the popular VoIP service benefits that education institutions love!
#1 Minimum Maintenance
With a hosted VoIP system, you don't need an IT staff to maintain your phone system. Your service provider will be responsible for the system maintenance, monitoring, and management. Simple house your phones and the VoIP service provider will deliver your VoIP service through the Internet connection.
#2 Easy to Set Up
A hosted VoIP system requires minimal VoIP hardware and low upfront costs. Therefore, it's easy to set up and get started (usually takes a few hours). Setting up a phone system quickly is a big benefit for schools who can't close down too long during semesters.
#3 Unified Communications System
You would love unified communications if you have students or faculty in a remote area. With a unified communication system, conducting a virtual seminar/class becomes an easy piece. Schools are able to connect students, faculty, parents from different channels (social media, apps, email, instant message, etc.) into one single system.
#4 Paging/ Intercom Support
Paging and intercom support help educational institutions communicate efficiently especially during an emergency event. The integration of intercom and your VoIP system allows you to make important announcements right from your phone device.
#5 Phone Features
A VoIP system has a lot of potentials. Here we list out some of the popular features most school systems take advantage of:
Announcements - make announcements about school events, schedule changed, or an emergency.
Conferencing - conduct faculty meetings over telephones.
Auto Attendant - set automatic professional greetings and direct callers to the specific routing options.
Call Recording - record all important calls with parents, students, or faculty.
Call Park - place calls into specific parking locations such as classrooms or offices andpickup the call when you arrive the location.
Call Queuing - organize different school departments into queues so that callers can be routed to the right place.
Find me/ Follow me call routing - control how your calls are directed even when you are not at the school office.
Learn more.
Is your educational organization using a VoIP system? What do you benefit from it? Share with us!
Source: http://www.voipsupply.com/blog/voip-insider/5-voip-service-benefits-every-educational-institution-should-take-advantage-of/
Publish Date: March 10, 2017 5:00 AM
---
The world is changing fast. When I was little, no one was using the term "smartphone", "USB port", or "touchscreen". Maybe, in the next decade, we will no longer need a so-called "phone" and the new generation will have to go to a history museum to see a physical phone.
The world is dynamic, so is your business. It's time to review your phone system to see if it can keep up with your competitors, partners, and, the most important of all, your customers. Here we put together the top 5 indicators your phone system is outdated.

Top 4 Warning Signs Your Phone System is Not Sufficient for Business
Indicator #1 Increasing Monthly Fee
An increased phone bill is the most obvious indication your phone system need a facelift. While your competitors are cutting down their phone bills, your high bills might be putting you at a disadvantage.
Indicator #2 Decreasing Customer Satisfaction
In this competitive world, customers are expecting fast and precise answers from you. If your phone system can't keep up their needs (call quality, etc.), you might lose your customers to other competitors who can serve them more efficiently and clearly.
Indicator #3 Lower Work Flexibility
With the help of technology, employees are able to enjoy higher work flexibility than ever before. More and more people are working from home or in a virtual system. If your phone system is not able to support or manage remote workers, you might face losing valuable employees or decreased work ethic.
Indicator #4 Separated Multiple Communication Channels
If your system doesn't have a unified communication system, you might find your employees using various private communication channels. Not only could they miss important messages, but waste a lot of time making sure everyone is on the same page.
Indicator #5 Difficult to Upscale or Downscale
Businesses are dynamic. It's normal to upscale or downscale your business at times, therefore, you have to make sure the changing process is as simple as possible. If you find it costly or time-consuming to add/remove a few lines, the phone system is not sufficient for dynamic businesses.
Now you have briefly reviewed your phone system. Did you see any warning signs in your phone system? What other signs did you see your phone system is holding back your business? Share with us!
Source: http://www.voipsupply.com/blog/voip-insider/is-your-phone-system-holding-back-your-business/
Publish Date: March 9, 2017 5:00 AM
---
Our tech support team at VoIP Supply offers great pre- and post-sales support plus provisioning, consultations, configuration, and installation help. We get a lot of VoIP hardware and software questions and would like to share the solutions with everyone.
In the previous Mom's calling Q&A series, we have discussed: Is There a Report that Outlines Grandstream Call Logs? Today, we have more new real questions and answers from VoIP users just like you.
What's the default password for Plantronics Headsets?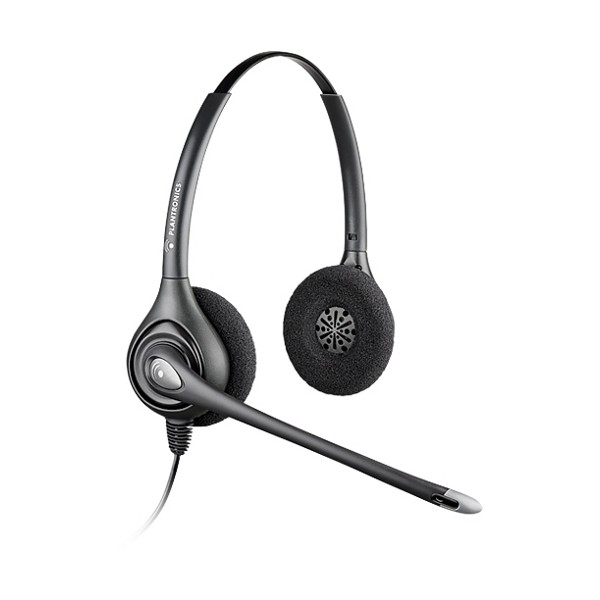 Q: I have a Plantronics ear piece which I love. But then I got a new phone to replace my old phone and I can't get the two paired. When I try to link the two I am asked for a pin number. I do not remember using a pin number when I first set this device up. If I did, I don't remember the pin number. How can I solve this problem?
A: The default password for Plantronics headsets should be "0000". If you are pairing a wireless headset, you can follow Plantronics headset pairing guide here.
Stay Tuned
Come back for more VoIP questions and answers next time! If you have VoIP questions to ask us, please submit a technical support ticket or contact our VoIP experts today at 866 582-8591.
Source: http://www.voipsupply.com/blog/voip-insider/whats-the-default-password-for-plantronics-headsets/
Publish Date: March 8, 2017 5:00 AM
---
Looking for the whole lists of IP phones from Grandstream? We've got you covered! Follow this article to learn all the features and functions of Grandstream's IP phones and the best workplace environments for each of their models. You will find the three main series: The GXP1600 series basic IP phones, the GXP1700 series mid-range IP phones, and the GXP2100 high-end IP phones.
The GXP1600 Series Basic IP Phones
Designed for small businesses who don't require advanced features, the GXP1600 series are simple, easy-to-use IP phones that satisfy your basic needs of VoIP. The GXP1600 series comes with 3-way conferencing and easy no touch provisioning with other Grandstream products.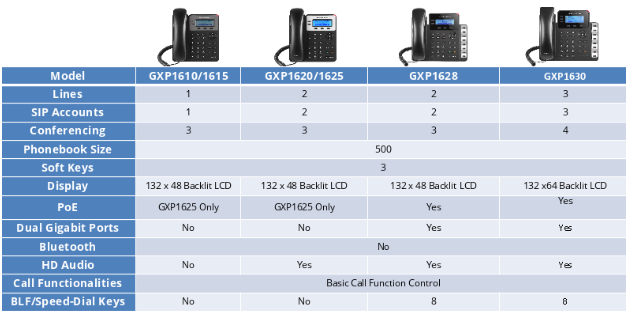 The GXP1610/1615 is a single line VoIP phone with a 132×48 pixel LCD display and 3-way conferencing. With up to 2 call appearances while handling a single SIP account, the GXP1610/1615 offers high-end phone features that can be depended on in various office settings.
The GXP1620/1625 is a 2-line IP phone with a 132×48 pixel backlit graphical LCD display. Offering 3 XML programmable soft keys and multi-language support, this solution gives you the flexibility you desire.
If you are looking for a basic solution that can be interoperable with most third-party SIP device, the GXP1628 would be your go-to solution. It is a 2-line IP phone with 3 XML programmable keys and dual network ports that offers you HD wideband audio, full duplex speakerphone, and more features.
The GXP1630 is the latest member of the 1600 series that's equipped with 8BLF keys and 4-way conferencing abilities. Integrated PoE, 3XML keys, dual switched Gigabit ports are just some of the useful features our customers love.
The GXP1700 Series Mid-Range IP Phones
The GXP1700 series features high-end, modern design, mid-range capacity at a near entry-level price. With up to 8 lines and 4 SIP accounts, this series offers 5-way conferencing, 4 soft keys and integrated PoE, USB port, and EHS support. The 24 to 32 digitally programmable keys and the advanced call productivity, efficiency, and high-volume control give users the flexibility they need to grow their businesses.

The GXP2100 Series High-End IP Phones
The GXP2100 series IP phones are tailored to businesses who are looking for more advanced features to maximize the work productivity and efficiency. Offering up to 12 lines, 6 SIP accounts, and 48 virtual BLF keys, the GXP2100 series highlights its suite of advanced call handling features that maximize your work functionality. See the chart below for a detailed comparison of this series: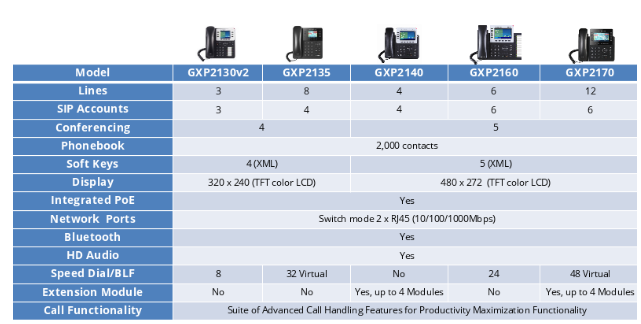 Fill out the form below to download the full resource guide:
What IP phones are you using? Did you make the right choice? Share with us!
Source: http://www.voipsupply.com/blog/voip-insider/how-to-choose-the-right-grandstream-ip-phones/
Publish Date: March 6, 2017 5:00 AM
---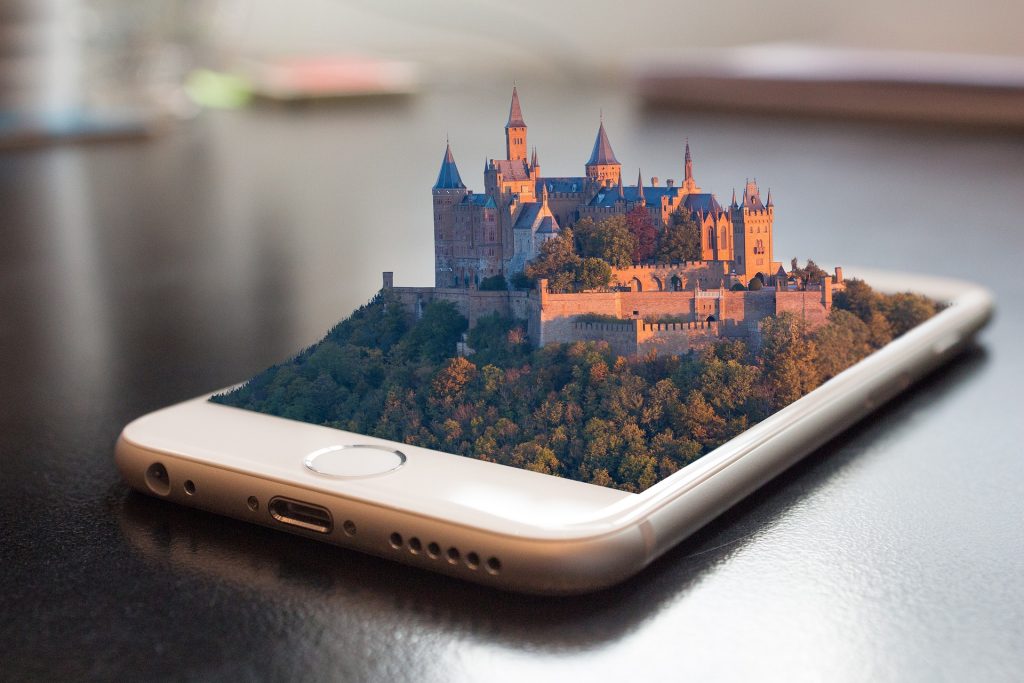 VoIP security is a hot topic, and rightfully so. A compromised system can cost you $$$ in phone bills, so how do you prevent a breach? Well, the answer isn't as complicated as you'd expect. There are a lot of opinions floating around on the subject, so let me address some truths and falsehoods that may be of importance when securing your VoIP system.
Fiction: You NEED a session border controller (SBC)
If you are a small business or are installing a VoIP system in your home, there is no need for an SBC. An SBC is a great device (or virtual appliance) because it masquerades your internal VoIP infrastructure. In basic terms, a SIP trunk from a provider terminates to the SBC, which then connects to your phone system via a SIP trunk. The SBC acts as the middleman in the transaction. To an outsider, SIP header information sources from the SBC and not your internal equipment. Although an SBC is a great extra layer of security and reduces overall attack vectors, it's not required to make VoIP reliably secure for the majority of small deployments. Terminating a SIP trunk directly to your phone system behind a hardware-based or virtual firewall provides the security that would be deemed required to keep you incurring fraudulent toll charges.
Fact: You NEED a firewall
On the same topic as above, if you are going to be using SIP trunks to talk to the outside world, you'll need a hardware or virtual firewall appliance to secure what is allowed in and out. In addition to the basics of protecting SSH, Telnet, and HTTP/HTTPS access to your phone system, you should always restrict what IP addresses can communicate directly to the phone system when it comes to SIP, and IAX (if you use it). What that means is only allowing IP addresses from your SIP provider, any remote extensions, or remote branches. Never ever expose your system directly to the internet without some type of firewall in front of it.
Fiction: Remote extensions MUST use a VPN
This is not true but isn't a bad idea. A VPN will allow you to bypass NAT, which is the culprit in most one-way audio issues. The trick here is to tell the phone system all of the local IP subnets that it will be talking SIP. You'll find this to be configurable on just about every Asterisk based phone system. A VPN also allows you to encrypt your session if you're worried about the NSA listening in. An alternative would be using TLS and SRTP without a VPN, but you'll just lose the benefit of avoiding NAT. The best way to securely deploy remote extensions is to use either a VPN or TLS. If you're not using a VPN, make sure to define your inside IP subnets (as mentioned before), as well as your external IP address. These are all also configurable on just about any Asterisk system. Make sure you port forward SIP and RTP in your firewall to your phone system and secure your inbound rules by source IP addresses. Every system is a little different, but most Asterisk systems use 5060 UDP (SIP), and 10000-20000 UDP (RTP).
Fact: VoIP is NOT set it and forget it technology
If you're going to take on the task of managing an IP phone system in your IT infrastructure, you need to adopt the mindset of monitoring it. Especially if you have port 5060 open to the outside world, you need to be logging and enabling alerts. In the past, phone systems have been bolted to a wall in a closet that no one ever went into except the PBX vendor. Now your system is racked next to your switches and servers. For those of you who are FreePBX users, Sangoma has just started to release their RMS platform, which simplifies centralized remote monitoring of multiple FreePBX and PBXAct systems. Stay tuned for a review on this!
Fiction: Not using port forwarding makes your phone system more secure
This isn't actually a common belief, but it comes from a post I recently read on Spiceworks. It was claimed that a system has been made more secure by not forwarding port 5060 UDP from the firewall to the actual PBX. If this configuration was actually working, it was a minor miracle. The fact is there are usually two components of sending SIP traffic through your firewall. There is a firewall rule, allowing the traffic, and a fixed NAT association with the protocol and a device within your network. As long as you've made appropriate rules allowing SIP to your system, the port forwarding is simply a mechanism to help keep consistent NAT associations. In general, SIP and NAT do not play well with each other. Pro TIP: when you experience one-way audio, always look at NAT first.
Fact: You do not need to restrict RTP traffic to specific source IP addresses
I bet you never thought of this one. If you have, bonus points. While you should ALWAYS restrict SIP traffic by source IP address, it's not necessary to do so with RTP. RTP is simply a media stream and doesn't have the capability of initiating a SIP session, or any kind of session. Dare I say, you can leave the RTP port range open on your firewall. However, it doesn't really hurt anything to place a source IP restriction on it.
Source: http://www.voipsupply.com/blog/voip-insider/the-voip-addicts-guide-voip-security-fact-and-fiction/
Publish Date: February 28, 2017 5:00 AM
---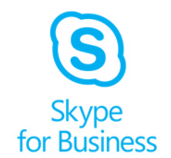 Are you a Skype for Business (SFB) user but not using SFB-optimized IP phones? Then, you are really missing out!
Using a SFB optimized VoIP phone can not only increase your call quality, but also make your work more effective and efficient. In this multi-media world, communication is more than just talking on the phone. Outlook integration, Instant Message, Voicemail and Videomail are just some of the useful features countless professionals are benefiting from using an optimized IP phone.
So, follow us to explore the best SFB-optimized IP phones that can give you a better communication experience!
The Polycom VVX600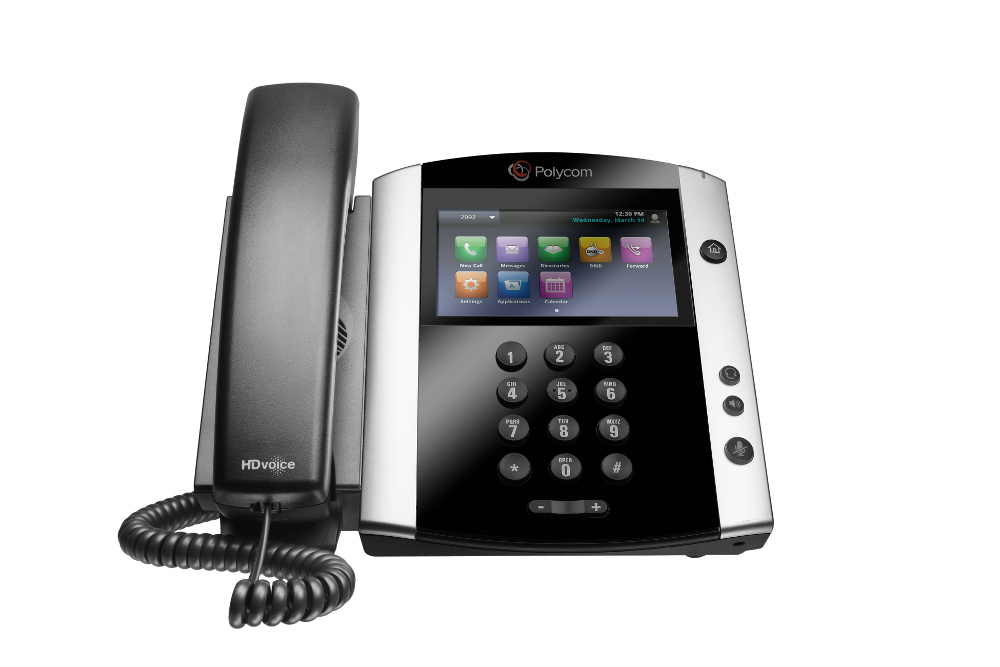 The Polycom VVX600 is one of the most popular options for Skype for Business users. Built with executives and managers in mind, the VVX600 features a 4.3" gesture based, multi-touch cable capacitive touchscreen LCD display. This powerful solution comes with the capabilities to manage Microsoft Exchange Calendars, receive meeting reminders/ alters, access the corporate directory and Instant Messaging/presence status, etc. With the web-based, intuitive configuration tool, users can deploy and manage the system easily and quickly. Click here to download the Polycom VVX 600 Datasheet.
Core Features:
16 line registrations

4.3in LCD gesture based, multi-touch capable capacitive touchscreen

Voicemail and video mail support

Dual USB ports (2.0 compliant) for media and storage applications

Dedicated RJ-9 headset port with EHS support

Two-port Gigabit Ethernet switch
The Mitel MiVoice 6725
Choose the Mitel MiVoice 6725 if you are looking for a full featured IP phone optimized for use with Skype for Business. The MiVoice 6725, a certified Skype for Business compatible VoIP phone, offers full color 3.5" LCD screen and a separate Unified Communications (UC) presence icon for direct access to features and presence indications in Lync. Its exceptional voice quality allows you to hear and be heard clearly. Professionals love its easy integration with Lync destop, Outlook calendar, contact, click to dial and much more!
Popular Features and Functions of Mitel MiVoice 6725:
Embedded Microsoft Lync 2010 Phone Edition Software

Color Screen

Dual Gigabit Ethernet ports

Direct desktop integration

Personal presence indicator

USB interfaces

Speakerphone
The Snom D725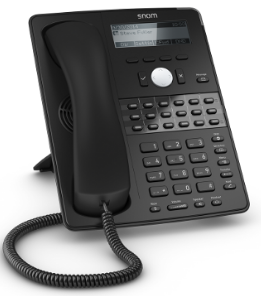 The last but not the least is the Snom D725. Coming with 12 identities and 18 two-color multi-purpose LED keys, the Snom D725 is a flexible Skype for Business certified solution designed for busy multi-taskers just like you. If is a Gigabit VoIP phone that offers wideband HD audio, PoE, USB port and more. The D7 expansion module and the 18 programmable keys give users the highest flexibility to meet their business needs. Access to the Snom D725 datasheet. Watch the product video below to learn more!
The Snom D725 Features and Functions:
4-line B/W display

18 LED function keys

12 SIP identities

Wideband audio

Hands-free operation

Power over Ethernet (PoE)
What kind of IP phone are you using for your Skype for Business? What's your experience? Visit our website or contact one of our VoIP experts at 1-800-398-VoIP to learn more Skype for Business optimized IP phone options today.
Source: http://www.voipsupply.com/blog/voip-insider/best-ip-phones-optimized-for-skype-for-business-formerly-lync/
Publish Date: February 27, 2017 5:00 AM
---
Our tech support team at VoIP Supply offers great pre- and post-sales support plus provisioning, consultations, configuration, and installation help. We get a lot of VoIP hardware and software questions and would like to share the solutions with everyone.
In the previous Mom's calling Q&A series, we have discussed: What SIP Phone Could Connect Wirelessly? Today, we have more new real questions and answers from VoIP users just like you.
Is There a Report that Outlines Grandstream Call logs?
A: Is there a User Guide that outlines the various data fields the Grandstream captures on calls in and out? We are looking for good data that we can parse into a reporting package to manipulate/ report on that data.
Q: Basically, it is the API/CDR report, call log. You are able to capture the data and export a csv. file. However, for more advanced features you would need to utilize AGG software shown here:
http://www.aggsoft.com/pbx/grandstream-ucm6100.htm

Here is the logger:

http://www.aggsoft.com/pbx-data-logger.htm
Stay Tuned
Come back for more VoIP questions and answers next time! If you have VoIP questions to ask us, please submit a technical ticket or contact our VoIP experts today at (866) 582-8591.
Source: http://www.voipsupply.com/blog/voip-insider/is-there-a-report-that-outlines-grandstream-call-logs/
Publish Date: February 22, 2017 5:00 AM
---
If you were expecting to read about ShoreTel, Cisco, or Avaya, you'd be wrong. While these are "VoIP" systems, I'd like to draw some attention to the new world order of IP telephony. It's no secret that the big names in VoIP (mentioned above) are suffering, and it's all thanks for a little piece of software called Asterisk. Not to discount the contributions of Freeswitch, but Asterisk is, go here for a little background.
Many have harnessed Asterisk to create some pretty great turn key solutions. Below are my top 3 recommended Asterisk systems from years of deployments and obsessive tinkering. Behold, my shortlist.
Grandstream UCM 6200: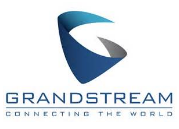 Previously the 6100 series; this appliance based IP PBX is a light weight, small (desktop/shelf mount, and 1U rack mounted) appliance that offers a range of 30-100 concurrent calls, depending on the model. The fact that this is PoE powered, and has built-in FXS and FXO is huge. The interface is excellent, and is genuinely intuitive. This appliance demonstrates that VoIP isn't exclusive to specialists in that field, and can be integrated into existing environments by network, and system admins alike. This has always been a huge favorite of mine, which largely has to do with the company that makes it. Grandstream is endlessly innovating, and improving their product lines. It requires very little maintenance, and is a reliable performer. I personally have never seen one have a physical component failure. For those of you who prefer to pay a one time capital expenditure, this might be a system you should strongly consider. With that said, it's priced to sell! Check them out here.
Sangoma FreePBX: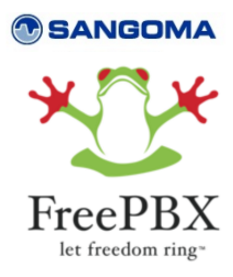 It would be astoundingly foolish not to include FreePBX on my top 3 list. It's probably the most recognizable name is regards to its ties to Asterisk and open source VoIP. What you may not realize is that it's a fully matured enterprise ready PBX. It's also one of the most versatile platforms that can be easily deployed on an appliance like VoIP Supply's Renegade PBX, Sangoma's own appliance, or virtualized on Hyper-V, or VMWare. FreePBX goes down in my book as the best "bang for the buck" in that there is no cost to have a fully functioning system. There are additional commercial modules that make life better, but aren't required to make it work and there is no imposed limitations. Its integration with SIP Station also makes it an attractive solution. Filling out a short form in FreePBX's web interface will have you calling out, and receiving calls in just a few minutes.
Digium's Switchvox: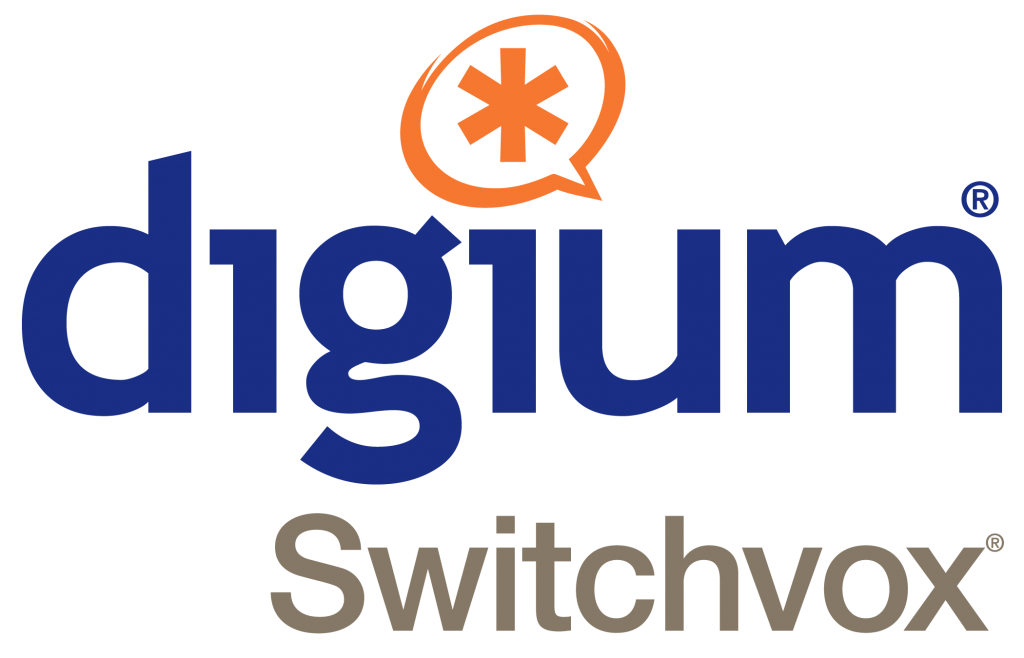 Digium excels at user interfaces, and also bells and whistles. The user interface is designed to be used by humans, and never really becomes overwhelming to non-VoIPers. Speaking of bells and whistles, Switchvox's Switchboard is monumentally amazing, and useful. The Switchboard has been around for a while now, but is much improved with Switchvox version 6.X and is a feature that really sets this system apart. Seriously, check out the demo video. Generally, Switchvox makes life better in a call center environment and really hardnesses Asterisk's potential. They should though, because they created it. Aside from the Switchboard, the biggest differentiator for Switchvox is how you build IVRs, or auto attendants. Instead of defining a destination for a keypress (as with most systems), you build sequenced actions and functions allowing you to create a very capable menu structure. Of course, Asterisk (on other platforms) gives you the ability to create infinitely configurable IVRs through scripting, but Switchvox gives you this functionality through its web interface.
Honorable Mentions: Keep an eye on these.
Ombutel:
Ombutel is a derivative of Xorcom's iteration of an Asterisk based platform, and it's great. The user interface is clean, makes sense, and it supports FOP2 (flash operator panel). As with FreePBX, Ombutel is 100% free and virtualizes nicely. It is however still a little lacking in features when you compare it to FreePBX, and out of the box support for certificates is non-existent. I would like to see a self-signed certificate out of the gate at the least. Because of this, installations should be limited to on-prem. However, they are constantly adding features and fixing bugs. A major differentiator for Ombutel is their Class of Service (CoS) feature. This allows administrators to finely restrict or allow access to parts of the phone system from internal extensions. Normally, this is a features you'd have to pay for with other systems. Ombutel has a very active online community and are constantly receiving and replying to feedback. If Xorcom keeps this product alive, I expect it to do well.
Wazo:
Wazo, formally Xivo, is another 100% completely free system that is also feature-rich, but has a rare High Availability feature right from the get-go. High Availability is typically an expensive add-on, and that makes Wazo a really interesting product. Wazo is the most rough around the edges system in this list, but it has a lot of potential. Before it was Wazo, I found Xivo easy to install, but since they've gone through some changes, I haven't been able to get Wazo to behave correctly when virtualized. I found it to be very buggy and dysfunctional. With that said, I am looking forward to the future development of Wazo. It's very much a PBX un-plugged. If it were a car, it would be a driver's car.
Source: http://www.voipsupply.com/blog/voip-insider/the-voip-addicts-guide-my-top-3-voip-systems/
Publish Date: February 21, 2017 5:00 AM
---
Are you looking for an affordable way to update or get started on your VoIP solution? Then you are on the right page (literally!)
Refresh is our own line of Refurbished products that offer end users and businesses an affordable way to equip their offices or homes with VoIP equipment. VoIP Supply has a great array of Refresh products that have been examined for functionality and that underwent a 10-step reconditioning process before being repackaged. This month we are featuring three great products. Check them out below!
Polycom VVX310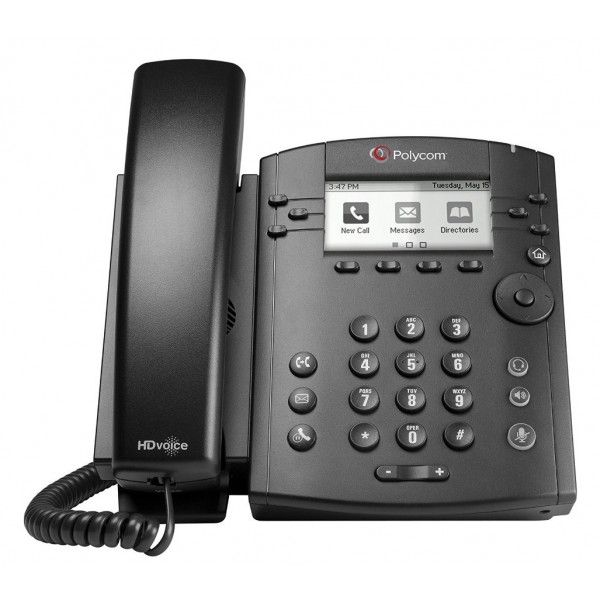 This Polycom favorite is a 6-line IP phone that is perfect for call center environments and/or secretaries and receptionists handling a low to moderate volume of calls. The VVX310 features HD Voice for lifelike conversations and an intuitive, easy to use interface. This phone also brings unified communications (UC) features and productivity tools.
For instance, the VVX310 complements workplace applications by allowing the users to view and manage their Microsoft Exchange Calendars, receive meeting reminders and alerts and access Instant Messaging/presence status right on their VVX phone display. Get the datasheet here.
Polycom IP 5000
The Polycom SoundStation conference phone turns ordinary conference calls into crystal-clear conversations that will have you thinking you are in the same room as the person on the other side of the call. This conference phone is perfect for executive offices or small conference rooms. Features of the IP 5000 include HD Voice, 7-foot microphone pickup and compatibility with a broad array of SIP call platforms. Get the datasheet here.
Snom 870 Black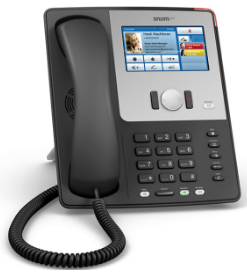 This Snom phone is a great option for users looking flexibility and future-oriented technology.
The Snom 870 supports 12 lines and has a 4.3″ color TFT touchscreen display. But the best part of this phone is that it is Gigabit and it can support a WiFi card through the integrated USB port so that you can bring your Snom 870 wherever your wireless local area network (WLAN) can reach. Get the datasheet here.
Worry Free Guarantee: We stand behind our Refresh line and know that our products are quality products that will look great and work even better. But for your peace of mind, all Refresh products come with a 6-month guarantee, so that you can buy with confidence knowing that any mechanical failures and defects will be covered.
To learn more about Refresh or any of our product lines or services give our VoIP experts a call at 1-800-398-8647.
Source: http://www.voipsupply.com/blog/voip-insider/get-refreshed-with-refresh-our-refurbished-line-of-voip-phones/
Publish Date: February 21, 2017 5:00 AM
---
Digium kicked off the opening of ITEXPO with the release of the D80 IP Phone, an HD touchscreen desk phone for businesses who are looking for a high-quality phone at an affordable price. Yes, you heard it right, the words quality and affordable in the same sentence isn't that amazing!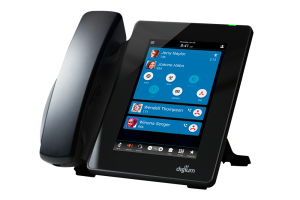 The D80 features a 7-inch HD display with multi-point capacitive touchscreen, 100 rapid dial/busy lamp field (BLF) entries, dual 10/100/1000 Mbps Gigabit network ports and advanced touch-optimized applications. This model is perfect for users who want an easy-to-use interface with the highest level of quality.
Digium phones support plug-and-play provisioning. Simply plug the phones in, automatically discover your Asterisk or Switchvox server, select the user, and start talking!
Features
7-inch, High Definition (HD), 800 x 1280 pixel backlit color LCD display
Multi-Point capacitive touch-screen display
1-line appearance
20 on-screen Rapid Dial / BLF keys, scrollable to 100
Feature and context-sensitive functions
Headset, speaker and mute functions
2-color LED Message Waiting Indicator
Volume control
2P2C handset jack
Electronic Hookswitch port
Wireless Headset support (coming soon)
2 switched 10/100/1000Mbps Ethernet ports
802.3at/af Power over Ethernet
5-volt DC power port
The D80 IP Phone comes with a one year warranty and the minimum software requirements are Switchvox 6.3.5 and DPMA 3.4. The D80 touchscreen IP phone will be available beginning in March 2017, for $329 USD.
Source: http://www.voipsupply.com/blog/voip-insider/digium-introduces-the-d80-touchscreen-ip-phone/
Publish Date: February 8, 2017 5:00 AM
---
Our tech support team at VoIP Supply offers great pre- and post-sales support plus provisioning, consultations, configuration, and installation help. We get a lot of VoIP hardware and software questions and would like to share the solutions with everyone.
In previous Mom's calling Q&a series, we have discussed: What SIP phones can connect wirelessly? Today, we have more new real questions and answers from VoIP users just like you.
Is the Cisco SPA112 IPv6 ready?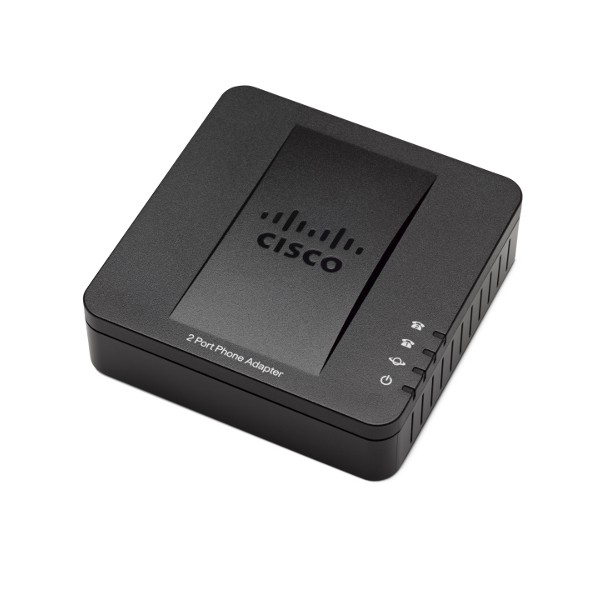 Q: Is the Cisco SPA112 IPv6 ready? What other ATA adapters do you sell that are IPv6 ready? Thanks!
A: The Cisco SPA112 is IPv6 compatible. It is set to IPv4 by default but can be upgraded to IPv6 with ease. All of our adapters are IPv6 ready. Nowadays, most every adapter is IPv6 compatible.
Please click here to visit our website to see all IPv6 compatible adapters options. If you have any questions, please contact our VoIP experts at 866-582-3715.
Stay Tuned
Come back for more VoIP questions and answers next time! If you have VoIP questions to ask us, please submit a technical support ticket or contact our VoIP experts today at 866-582-8591.
Source: http://www.voipsupply.com/blog/voip-insider/is-the-cisco-spa112-ipv6-ready/
Publish Date: February 8, 2017 5:00 AM
---
Anther one bites the dust.
It wasn't that long ago that we discovered Elastix had gone the way of the dodo and left us scratching our heads. Now, Avaya files for chapter 11 bankruptcy protection. What is this world coming to?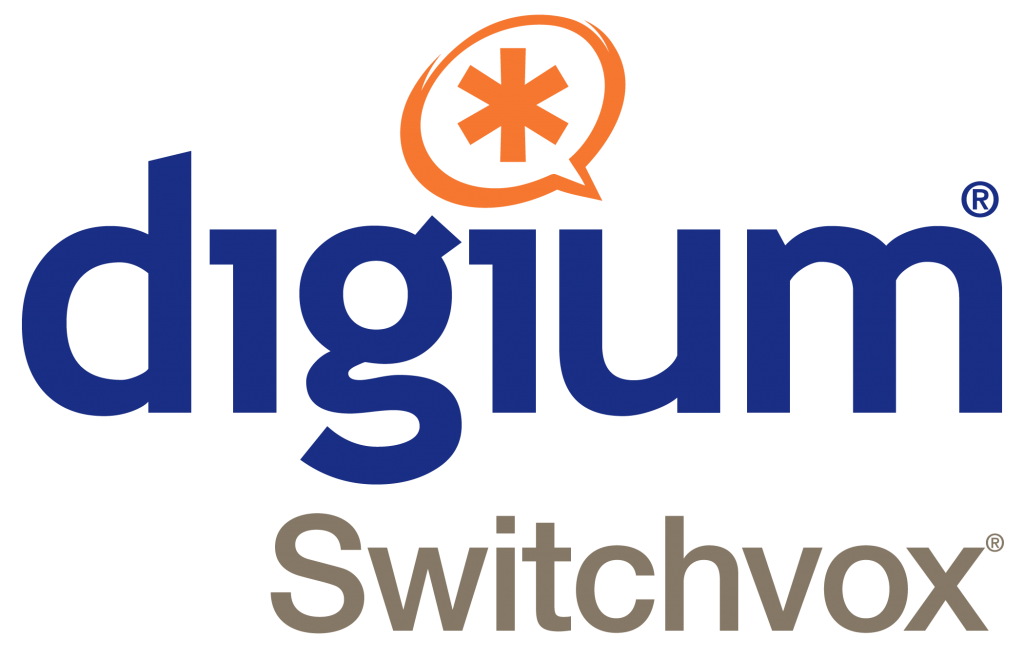 If you've ever had a job in a sizeable building (especially as I.T.), you've probably seen some sort of Avaya equipment hanging around somewhere. They (Avaya) quickly became a household name, of sorts, in the early 2000's and was the product of both Lucent Technologies, and AT&T. In the early years, Avaya was known for being innovative, and a front runner in the unified communications market space. As the years rolled on, the open standard SIP protocol became more prominent and began taking possession of market share slowly but surely. Companies like Avaya stuck with proprietary signaling, for the most part, and although it remained a serviceable enterprise-grade telephony solution it started losing it's grip to the likes of platforms like Asterisk, and Freeswitch, which were built around the SIP protocol.
SIP allowed traditional telephony, and eventually, VoIP to be exponentially more affordable, drastically reducing things like ROI, and TCO. Phone systems also became smaller, and no longer occupied entire rooms. The glory days of big, loud, obtrusive PBX's have certainly faded in favor of small rack mounted, or even shelf "mounted" appliances. Of course, you now have the option of virtualizing platforms like Asterisk, and all of its offspring.
Speaking of Asterisk's offspring, Digium is now offering a promotion for current Avaya and Nortel customers looking to make a change. If you own one of these systems and it's showing its age, now might be the time to consider a change and obtain special pricing when you purchase a Digium system from VoIP Supply. Don't get left out in the cold when you need support from Avaya.
Similarly to Avaya, Digium was born in the early 2000's, and was founded by a man named Mark Spencer. Digium competed directly with companies like Cisco, Avaya, and Nortel and quickly became a disruptive force. Unlike proprietary vendors, Digium will never lock you into a specific network equipment vendor which means you are free to choose a solution that fits your needs and budget. You can easily upgrade your phone system without a total "rip and replace". At VoIP Supply, you'll find everything you need to design a custom VoIP solution.
So, why Digium? Well, Digium has a system called Switchvox, which is one of my favorites. It's one of my favorites for a few key reasons. Whether you are an IT admin or an everyday user, the interface is amazing, and literally spelled out for those who are not quite savvy when it comes to VoIP. Everything is well thought out, and settings/options are in places you'd expect them to be. Switchvox, also has a fantastic call center solution that's included in the system. Switchvox's Switchboard allows users to monitor and interact with call Queues, and active calls on your phone via a web-based interface. You can also chat with your co-workers, utilize click and drag call handling, change your presence status (Busy, DND, Out to Lunch..), see who is parked, initiate a monitor/shisper/barge, and even see a map of where a phone call is coming from.
Call center solutions that have a similar feature sets are few and far between, and among them, I would consider Switchvox the most feature rich and cost effective. The best part is with Switchvox, all features are included at one low price. You don't have to worry about a complicated or expensive feature licensing model. Switchvox saves money and decreases the complexity of your phone system because you get so many products in one. You don't need extra servers for third-party solutions for voicemail, mobility, conferencing, call recording, etc. Switchvox deployment options are flexible to meet the changing needs of your business. It's the same great feature-rich software regardless of whether you choose a premise based appliance, virtual or cloud platform.
If it's time to start looking at a new phone system, whether or not you are a prior Avaya customer, you should take a good look at Digium's Switchvox. To have any questions answered, or if you just want more information, be sure to give VoIP Supply a call.
Source: http://www.voipsupply.com/blog/voip-insider/avaya-replacement-solution-digiums-switchvox/
Publish Date: February 7, 2017 5:00 AM
---
Workdays can get pretty overwhelming at times, so if there is any help we can get to ease some of the stress that comes with a 40 plus hour work week, we'll take it!
Help can come from anywhere around the office, whether it's from a coworker, a certain computer program, or even something as simple as a stack of sticky notes. But, what if I told you that you may have some shortcuts laying around your desk that you are overlooking?
In fact, there may be one shortcut inside your phone that can speed up the dialing process. It may seem small, but if your job requires you to make numerous outcalls, then you might want to want to take advantage.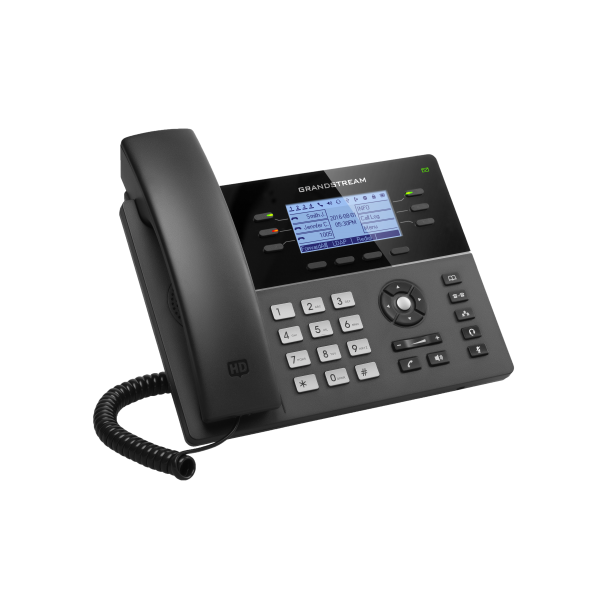 The phone feature that I am talking about is called Predictive Dialing, and while this may be quite common for most IP desk phones, you can be sure that the Grandstream GXP1760 is equipped with this feature.
So, how does Predictive Dialing work? Its simple. It works on its own! There is nothing you have to do to turn it on, but if you tend to dial numbers off your computer screen, or a notepad, then you may be missing it!
When you begin to dial a number, the phone will scan your phonebook and call history and display a list of phone numbers that match what you have already dialed. If you notice the number you are trying to dial pop up, then you can use the directional pad on the front of the phone to highlight the number and call.
Obviously, the more numbers you enter into the phone, the more condensed the list will become. This makes it easier to return calls from earlier in the day, to contact clients that are in your phonebook and saves you time!
If your office is just beginning to switch to VoIP, or if you are looking to upgrade your current VoIP Phones, then this phone should be on your list! Because when your phone works with you, and not against you, everybody wins!
Do you use Predictive Dialing? What are some other phone features you use to save time? We want to know! Comment below
Source: http://www.voipsupply.com/blog/voip-insider/how-to-take-advantage-of-predictive-dialing-on-the-grandstream-gxp1760/
Publish Date: February 2, 2017 5:00 AM
---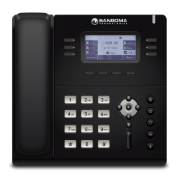 Sangoma, a leading provider of VoIP hardware and software, releases the s400!
With the previous release of the s300, s500, and s700 IP phones, Sangoma now introduces s400 IP phones to its family of IP phones, targeting the light users who need access to powerful phone applications.
Featuring the zero touch provisioning, all Sangoma s-series IP phones allow you to locate your FreePBX or PBXact system quickly and get the full configuration right out of the box. The s400 also comes with multiple phone apps that enable complicated features directly from the Sangoma IP phones. Applications include: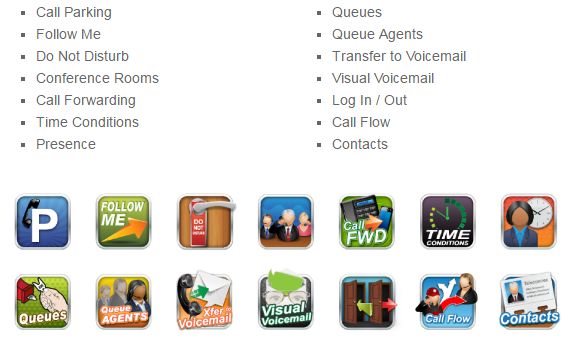 S400 Features:
Industry standard Power over Ethernet - no power cable or outlet required
3x SIP Accounts
Full Duplex Speakerphone
5-way Conferencing
2.7 Inch Graphical LCD with Backlight
25 Programmable Soft Keys
EHS Support for Popular Wireless Headsets
Built-in VPN for Plug & Play Security for Remote Users
Optional Annual Support & Software Maintenance Plans
Check out the s400 in this video with Marc Spehalski, he walks you through a comparison of the s300 to the s400 so that you can see the differences!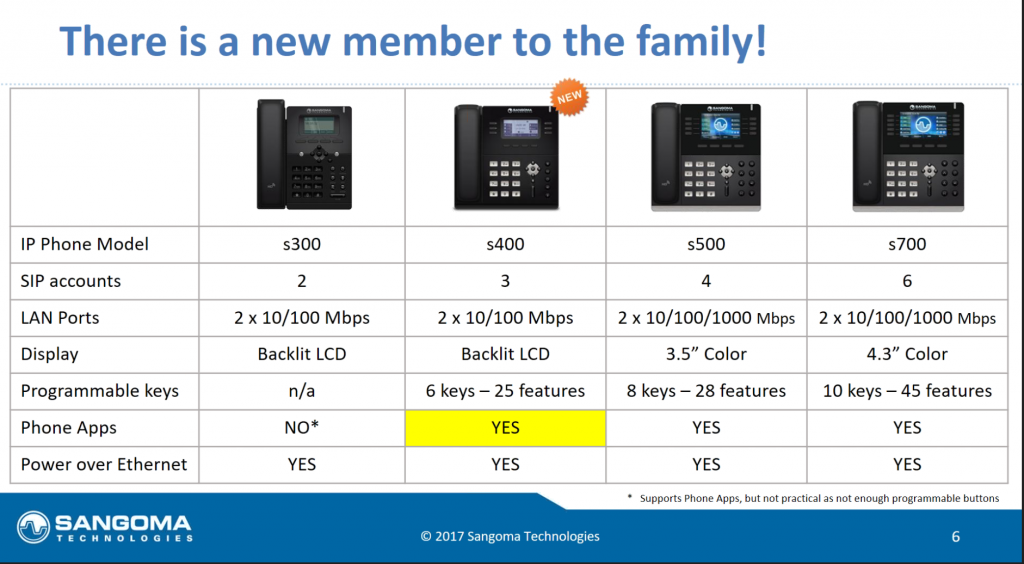 Source: http://www.voipsupply.com/blog/voip-insider/sangoma-adds-the-s400-to-its-family-of-ip-phones/
Publish Date: January 31, 2017 5:00 AM
---
AMHERST, NY – Western New York Technology company VoIP Supply, North America's leading Voice over Internet Protocol solutions provider is inviting all Western New Yorker residents and businesses to drop off old electronics in a recycling program that will benefit Camp Good Days.

The E-Scrap for Camp drive is in partnership with Sunnking Electronics Recycling who will make a monetary donation to Camp Good Days for every pound of old and unwanted electronics collected from VoIP Supply.
Camp Good Days and Special Times, commonly called "Camp Good Days", is a residential summer camp which provides summer camping experiences for children, adults and families whose lives have been touched by cancer and other life challenges. Last year VoIP Supply's recycling efforts contributed to a total donation of $11,219.94 and we are looking forward to beating that number this year!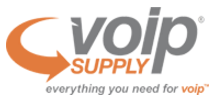 VoIP Supply is a certified B Corp that has ingrained sustainability into its business and corporate culture. VoIP Supply's Founder and CEO Benjamin P. Sayers said, "Providing tech solutions to business and residential customers is what our company is founded on. Finding ways to leverage tech to do good in the communities that we serve is what our mission is." The technology pioneer added, "We are thrilled to do good for our environment and for the children and families that Camp Good Days serves."
The Western New York-based Camp Good Days is a not-for-profit organization founded over 30 years ago by Gary Mervis. Camp Good Days relies on donations and fundraising events like E-Scrap for Camp to bring hope, support and happiness to children and families who have been affected by cancer free of charge.
You can make arrangements to drop off your old and unwanted electronics to VoIP Supply now through April 4, 2017 by calling 1-800-398-VoIP. Our staff will meet you at VoIP Supply's loading dock to retrieve your recyclables. You can also simply drop items off at VoIP Supply's Amherst headquarters located at 80 Pineview Drive Amherst, NY 14228 between the hours of 9:30am - 4pm Monday through Friday.
VoIP Supply and Sunnking have provided a list of all acceptable materials for electronics recycling here. Items eligible for recycling include computers (desktops & laptops), printers, scanners, copiers, fax machines, televisions, cell phones more.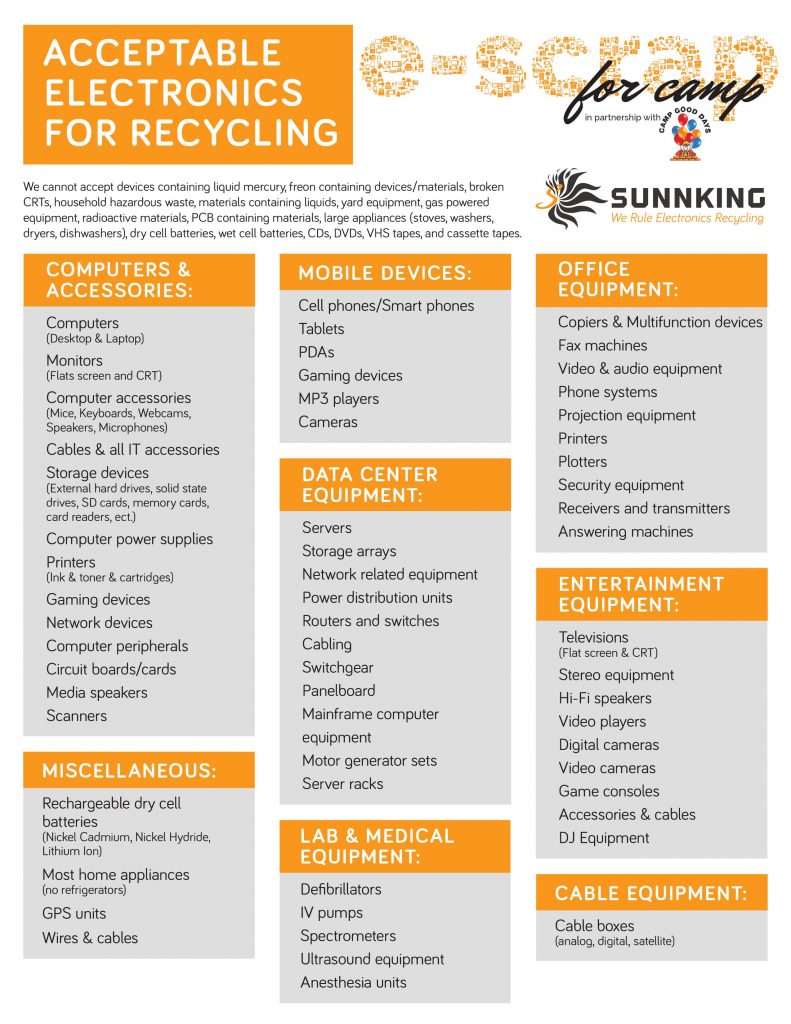 The list of items that are not accepted are here and include items such as smoke detectors, carbon monoxide detectors, items containing liquids, propane tanks, Freon containing devices and the like.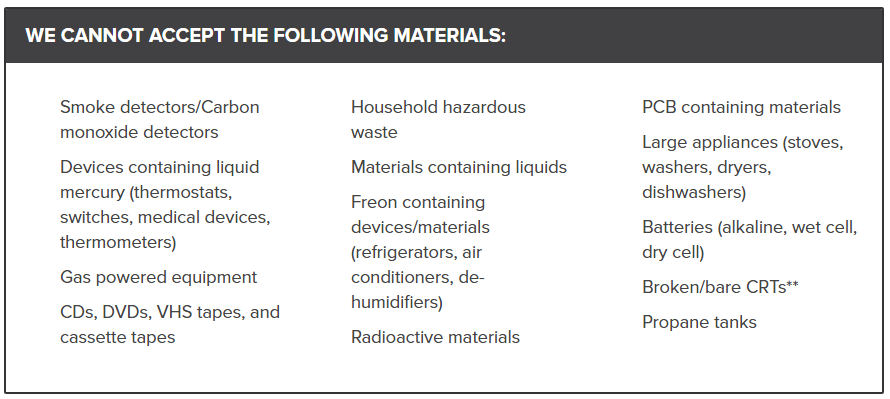 About Sunnking
Founded in 2000 Sunnking Inc. is an eScrap Recycling company, dealing in used electronic equipment. The main facility located in Brockport, NY specializes in recycling and refurbishing electronic products from residential and commercial suppliers throughout Western and Central New York.
About VoIP Supply
VoIP Supply, LLC (www.voipsupply.com) is North America's leading VoIP solutions provider. Since 2002, VoIP Supply has delivered valuable solutions for some 125,000 customers worldwide. With passionate employees, 6,500 products, 20,000 square feet of office space and an unlimited number of VoIP solutions to meet your needs, whether you are a consumer, business, service provider or reseller, VoIP Supply has everything you need for VoIP. For sales and media inquiries contact mcheney@voipsupply.com.
To learn more, call (800) 398-8647, or visit voipsupply.com and follow us on social media: Facebook (VoIPSupply), Twitter (VoIPSupply) and LinkedIn (VoIPSupply)
Source: http://www.voipsupply.com/blog/voip-insider/voip-supply-participates-in-electronics-drop-off-now-through-april-4-2017/
Publish Date: January 27, 2017 5:00 AM
Page: 1 | 2 | 3 | 4 | 5 | 6 | 7 | 8 | 9 | 10 | 11 | 12 | 13 | 14 | 15 | 16 | 17 | 18 | 19 | 20 | 21 | 22 | 23 | 24 | 25 | 26 | 27 | 28 | 29 | 30