VoIP Supply - ContactCenterWorld.com Blog Page 16
Page: 1 | 2 | 3 | 4 | 5 | 6 | 7 | 8 | 9 | 10 | 11 | 12 | 13 | 14 | 15 | 16 | 17 | 18 | 19 | 20 | 21 | 22
Here at VoIP Supply we love offering our customers high end solutions for a fraction of the cost. We understand that implementing a VoIP solution can dig into the budget. We also know that for those needing to replace a phone or simply add a phone to an already existing VoIP solution, the best route to take is VoIP Supply's Refresh line of refurbished products.
Refresh products are guaranteed to work like new and come with a six month warranty. Anything you get from our Refresh line has undergone a thorough 10-step reconditioning process that includes configuring the device back to default settings, as well as updating any product with the latest firmware, if applicable.
This month we want you to know about the four Refresh phones below, because they rock.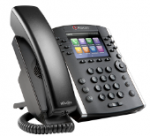 The Polycom VVX410 is a 12-line IP Phone idea for office staff. It has a 3.5 color display and dual Gigabit RJ45 ports. The VVX410 is both easy to use and comes with a nice design that complements any desk. The VVX 410 also easily integrates with third-party Unified Communications applications.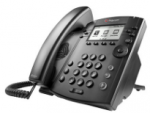 The Polycom VVX310 is a 6-line IP Phone that is ideal for cubicle employees or call center environments. It is a Gigabit phone that is user-friendly and is sure to exceed your expectations.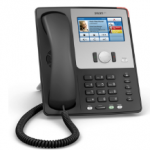 If you prefer touch-screen display, then the SNOM 870 Black is just what you need. This elegant IP Phone supports up to 12-lines with a large 4.3 TFP display. This Gigabit IP Phone features Klarvoice wideband audio, for the best call quality possible. Is also features an integrated USB port for a Wifi card. The SNOM 870 is suitable for business professionals who like the best technology now and for years to come.
If you are in need of a conferencing solution, then take a look at the Polycom IP 5000. This conference phone offers remarkable, clear calls for small conference rooms and executive offices.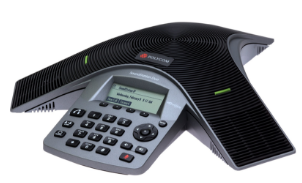 Features of the Polycom IP5000 include HD Voice, full-duplex technology so that you hear no echo and also so that you do not experience drop-out conversations. The IP 5000 also has three microphones that cover a 360 degree range and that picks up voices from up to seven feet away.
Our Refresh line consists of quality products for a fraction of the cost you would normally pay. Our Refresh products are guaranteed to meet your expectations. Visit our Refresh page or call us at 1-800-398-VoIP to learn more.
Source: http://www.voipsupply.com/blog/voip-insider/affordable-ip-phones-with-refresh-refurbished-and-rocking/
Publish Date: June 21, 2016 5:00 AM
---

For a limited time, Digium is offering unbeatable savings on select IP Phones and here at VoIP supply, we are happy to pass on the savings.
A leader in VoIP Technologies, Digium is a trusted name when it comes to business phone systems, custom communications solutions and IP phones. Digium IP phones are the only ones in the market that allow users to take advantage of Asterisk and Switchvox. Moreover, Digium phones come prepacked with integrated applications like phone status, user presence, parking and queue metrics.
While supplies last, we will be offering Digium D70 and D50 with a competitive instant rebate. Receive $60 off the D70 and $40 off the D50 instantaneously at time of purchase. Prices have already been reduced, so there are no forms to fill out and mail, no paying ahead and waiting to get reimbursed, you simply buy and save.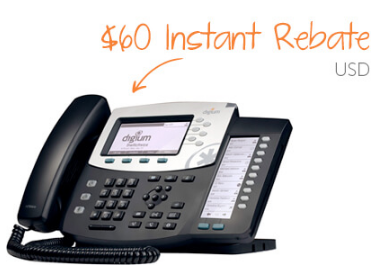 The Digium D70 is an executive level, PoE capable IP Phone that has 6-line keys and 10 digital. You can store up to 100 contacts and can also see the status of your most important contacts in real-time with the busy lamp field indicators.
The D70 is easy to deploy with plug-and-play connectivity. It provides HD Voice so that all of your conversations are clear.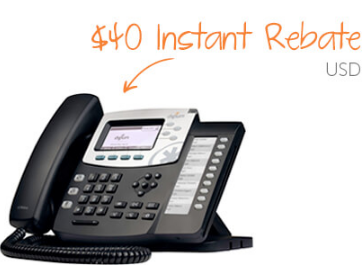 The Digium D50 also supports PoE and up to 4-line keys with 10 shortcut keys. Designed for mid-level employees, the busylight indicators help you keep track of your most important contacts. The D50 also features HD Voice and plug-and-play deployment at a price that satisfies any budget.
Take advantage of this super easy Monster Savings Instant Rebate from Digium and you'll receive IP phones that are easy to set up. Simply plug the phones in, automatically locate the Asterisk or Switchvox server, pick the user and that's that, you are ready to start talking. Very simple process all the way through, because we understand time is money.
Source: http://www.voipsupply.com/blog/voip-insider/catch-incredibly-reduced-digium-ip-phones-before-they-are-all-gone/
Publish Date: June 17, 2016 5:00 AM
---
Summit Public Schools located in Silicon Valley, creates a collaborative and educational environment for over 6,000 students through the use of the most revolutionary and advanced technology available.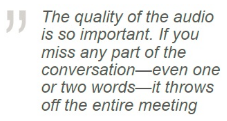 By using this advanced technology, Summit Public Schools allows students all the resources necessary to pursue what they are truly passionate about. Even with today's most revolutionary technology the school still struggled with poor audio quality for weekly leadership calls.
YVC-1000 Gives Peace of Mind to Summit Public Schools
As CTO of Summit Public Schools, Bryant Wong quickly realized that although all proper implementations were made to the network infrastructure to support its video conferencing setip, the audio quality was lacking which hindered the effectiveness of these high-impact meetings. The echo disrupted the conversation of the meeting and the constant outages began to become too frustrating to bare.
The decision was made to get rid of the school's inefficient conferencing system after trying the Yamaha YVC-1000. The ease of use and simplicity of the phone really took meeting participants by surprise, just plug in and it's good to go. The audio quality and reliability of the Yamaha YVC-1000 drove the leadership team to outfit other locations with the YVC-1000. Finally, the school had a conferencing solution that restored the effectiveness of the calls and also gave peace of mind to the Summit Public Schools leaderships knowing the technology will consistently work.

Source: http://www.voipsupply.com/blog/voip-insider/yamaha-conference-phone-enables-seamless-collaboration/
Publish Date: June 16, 2016 5:00 AM
---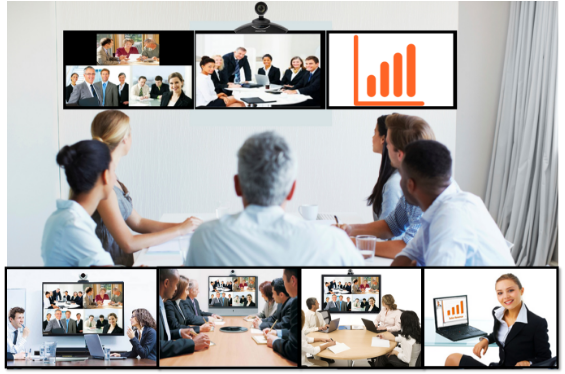 Are you ready to turn your conference room into a global meeting place? With Grandstream's IPVideoTalk software, you can do just that.
IPVideoTalk is a subscription based on software for video, audio and web conferencing needs that can help your business stay connected with employees, board members, you name it, from anywhere in the world. Conferences through IPVideoTalk software can be held using Grandstream's GVC3200 or the GVC3202. Subscriptions range from small businesses to large with pricing based on the number of max participants.

Meetings through IPVideoTalk are easy to set up through the IPVideoTalk interface. Simply plan a future meeting, recurring meeting or meet now. You can invite participants through the portal by entering their email addresses and they will receive a link that will allow them to easily join by clicking on the link. Participants can join from any GVC model, GXV video phones, Chrome and Firefox browsers on a PC or Mac, as well as from any SIP softphone application. You can hold meetings with up to 100 attendees and right presenters all while enjoying the awesome features of the IPVideoTalk/GVX solution, some of which include superb HD audio and video, screen sharing, innate reporting and much more!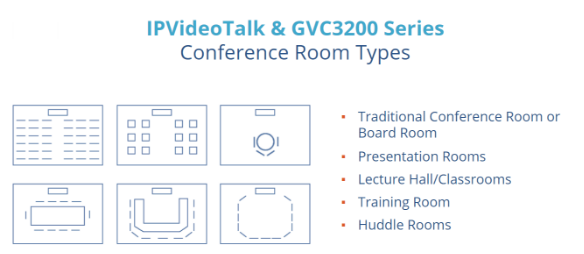 We have tested the IPVideoTalk and GVC3200 solution and we approve! If you are ready to take video conferencing to the next level, with features such as screen sharing, full HD video resolutions and meeting schedular, join us for a joint webinar with Grandstream on July 14th and you will see how great this conferencing solution is for you. You'll learn all about this powerful new software and how you can use it to improve your team's collaboration. Hope to see you there! (Metaphorically of course:))
If you are all about improving your team collaboration, sign up here!

Source: http://www.voipsupply.com/blog/voip-insider/join-the-ipvideotalk-webinar-turn-your-conference-room-into-a-global-meeting-place/
Publish Date: June 16, 2016 5:00 AM
---
When it comes to a business phone system there are two parts of the puzzle; VoIP hardware and VoIP service. We made sure we can provide you and your customers then entire solution.
Hardware! Hardware! Hardware!
With VoIP phone systems there are many aspects to to be offered to each deployment. It isn't just an IP PBX and a VoIP phone attached to it. There are plenty of other hardware aspects needed along with VoIP hardware that enhances the communication system experience. Some other hardware appliances that VoIP Supply can offer are: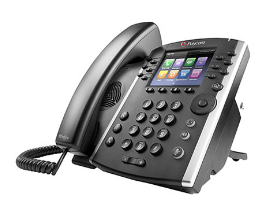 VoIP Headsets
VoIP Adapters
VoIP Gateways
IP Paging
IP Cameras
Networking Equipment (including switches)
Every phone system deployment is different and will have different features or aspects that are necessary. At VoIP Supply we partnered with over 50 manufacturers within the VoIP marketplace. Some of these manufacturers include:
Polycom
Grandstream
Yealink
Advanced Network Devices
Digium
Cisco
And plenty others…
Don't forget about the phone service
The other half of the phone system is the VoIP service. We have strategically partnered ourselves with multiple service providers to ensure each and every deployment is the right fit. Our Solutions Specialists are trained and continue to receive updated education on the service providers within the CloudSpan MarketPlace.
In line with VoIP Supply's motto of offering the customer choices, our MarketPlace allows you to tailor a business phone system to meet the needs of your business. We make sure the steps to getting the best VoIP service are simple and easy for you.
Don't get stuck paying for features you don't need?
There are features that come standard with VoIP service providers and then there are add on modules that could possibly increase your workplace efficiency. Once you know exactly what you want to accomplish with your new business phone system then our solution experts will tailor a monthly plan that fulfills your needs.
Interested in Partnering with us?
Access the Partner Program page to sign up and for more details.
Source: http://www.voipsupply.com/blog/voip-insider/benefits-of-the-partner-program-voip-hardware-voip-service/
Publish Date: June 15, 2016 5:00 AM
---
Our tech support team at VoIP Supply offers great pre- and post- sales support plus provisioning, consultations, configuration, and installation help. We get a lot of VoIP hardware and software questions and would like to share the solutions with everyone.
In previous Mom's calling Q&A series, we have discussed: How Do I Register Cisco Phones on Switchvox Device. Today, we have more new real questions and answers from VoIP users just like you.
How to put a call from cordless phone on hold and pick up from the base phone?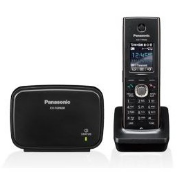 Q: Is is possible to have a cordless phone (Panasonic KX-TGP600) tied to a based phone where you take a call on the cordless phone and put the call on hold and see the call on hold on the based phone to access the call?
A: You can use park zones in most phone systems to place a call on a system with "hold" and then pick up the call on the park zone. A desk phone can usually have a key that is lit or unlit based on if there is a call on park. With an Asterisk system, you could transfer the ball between phones with a transfer button or dial ## for a blind transfer. You can also park the call like I mentioned above. You would need to add a BLF (busy lamp field) on your Polycom for the park zone.
STAY TUNED
Come back for more VoIP questions and answers next time! If you have VoIP questions to ask us, please submit a technical support ticket or contact our VoIP experts today at (866) 582-8591
Source: http://www.voipsupply.com/blog/voip-insider/how-to-put-a-call-from-cordless-phone-on-hold-and-pick-up-from-the-base-phone/
Publish Date: June 15, 2016 5:00 AM
---
Are you interested in learning more about VoIP but just can't spend that much time on reading and researching? Are you looking for a quick way to catch what's going on around the VoIP world? VoIP Supply's YouTube channel has exactly what you need.
VoIP Supply has been continuously providing videos on a wide range of topics to help the public gain VoIP knowledge more efficiently and effectively. With our channel, you are able to absorb the latest VoIP product information within just few minutes. Here's a list of the main topics you can expect:
VoIP Supply Product – New products release
Unboxing – What comes with the products
Getting Technical – Delve into VoIP technical details
Solving Problems – VoIP Q&A
Inside VoIP Supply – Who is VoIP Supply? What makes us who we are.
Why Subscribe to VoIP Supply's YouTube Channel?
In order to fully utilize VoIP Supply's YouTube channel, we encourage you to subscribe to our channel. Let's take a look at some of the benefits you can enjoy when you subscribe!
Follow VoIP Supply's videos
You will receive notifications via email when we release new videos, which means more time to focus on getting your real business done.
Stay connected easily
Simply hover over the left sidebar of your YouTube homepage, you can access to our channel quickly. You are also able to connect to the related channels from our page; the best way to expand your network and stay in touch with what you care about.
Good resource for your customers
Our channel is also a good resource to help your customers learn VoIP products. Don't have time to make your own videos? Share our videos on your blog and website!
Stay up-to-date with VoIP knowledge
Building up VoIP knowledge can be easy as one-two-three. Subscribing to VoIP Supply's channel helps you stay up-to-date with VoIP knowledge without delay.
So, why wait? Subscribe and follow our videos today!
Source: http://www.voipsupply.com/blog/voip-insider/voip-supplys-youtube-channel-helps-you-stay-on-top-of-voip/
Publish Date: June 14, 2016 5:00 AM
---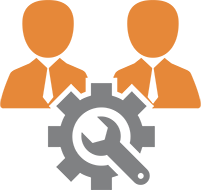 Everyday we are looking for ways to work more efficiently and grow our businesses. With the multitude of web collaboration tools and analytics offered from VoIP service providers you're able to gain this with your communication system.
Be in the room without being in the room!
Communication within business is crucial to the longevity of the company. One tool that sticks out is video conferencing. There are VoIP phones out there that support video right from your desktop. When you're able to see co-workers and customers it increases the relationship between them and in turn building trust.
Seamless transfer between devices
Most VoIP service offerings allow you to download a softphone app to your phone and make calls via your mobile device. These apps are normally included and free with your VoIP system.
Instead of waiting to take a call when you get to the office, you now have different options. While driving in to work you need to take a call via your mobile device. When you arrive in to your office you can seamlessly transfer this call over to your deskphone without the person on the other end knowing. Most of the VoIP phones offer Bluetooth capability allowing you to use the same headset with your cell phone and deskphone.
Analytics at your fingertips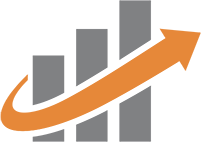 The path to success can't be measured by just one thing you need to do everyday. With analytics you're able to measure all types of activities and have them instantly available to you.
With real time analytics you can see what patterns are occurring day to day and make adjustments where necessary.
Competition amongst team members
A healthy competition between co-workers and team members can generate profits for the company. With analytics you're able to track each employees activity and have it be updated in real time. This will allow everyone to see who is winning or losing and begin to generate more activity throughout the day.
Employees who are more engaged each and every day show higher profitability and a lower turnover rate.
If you're interested in implementing these communication features to your business phone system please contact our Solution Specialists at 1-800-398-8647 or voipexperts@voipsupply.com.
Source: http://www.voipsupply.com/blog/voip-insider/voip-service-features-web-collaboration-tools-and-advanced-analytics/
Publish Date: June 13, 2016 5:00 AM
---
When you know someone is unavailable, you don't want to transfer your customer to a ringing line and make them wait to leave a voicemail.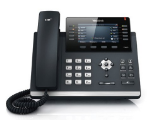 With the Yealink T46G, you don't have to! When transferring a call, you would typically hit the Transfer button on the front of the phone, dial the extension and then hit the Transfer button again. Doing this will connect the number to the extension you have dialed.
In the case where you know no one will be on the other end, you can let your customer know that they will be put straight through to voicemail by adding this one simple step.
After hitting the Transfer button, press the (*) button before entering the extension. After doing this, hit the Transfer button once more, and the line will be connected to that extension's voicemail.
Example: Transfer > *123 > Transfer
Click here for more information on the Yealink T46G
Source: http://www.voipsupply.com/blog/voip-insider/yealink-t46g-how-to-transfer-to-voicemail/
Publish Date: June 13, 2016 5:00 AM
---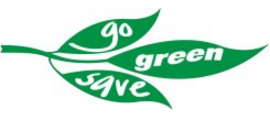 As the first certified B Corporation in Western New York and in the telecommunications industry, we are dedicated to being a sustainable business that minimizes negative impacts on the environment.
Many of you may think it's expensive to go green; the truth is, there's a lot of inexpensive, easy ways to do it. What's even better is that you might be able to save some money from doing that! Let's learn how VoIP can help your business go green and increase savings.
#1 Refurbished VoIP Phones keep old phones out of landfills
Refurbished phones reuse resources and keep old phones out of landfills. With VoIP Supply Refresh product line, you can easily go green and reduce VoIP cost without sacrificing quality. Our Refresh Phones have undergone through an exhaustive 10 step reconditioning process to ensure that the refreshed phones are functioning as if they were brand new.
If you are just about to get rid of some used and excess VoIP equipment, you can also utilize our Reclaim Equipment Buyback Program to sell off your VoIP equipment and receive fair market value.
#2 Efficient communication reduces paper waste and chemical release
Unified Communication integrates and synchronizes a variety of communication services such as instant message, email, audio and video conferencing, and other applications. With integrated communications, we minimize the needs of printing paper and complicated wiring system that may release chemicals back to the soil.
#3 Remote working reduces energy consumption
VoIP systems have a lot of features like video conferencing and virtual extension that make it very easy to stay connected with your work no matter where you are; which means less commuting, less exhaust and carbon emissions, and higher efficiency as you can work almost any time, any where.
VoIP is a great choice for Business looking to save more operating costs, travel costs, and energy while being eco-friendly sustainable corporations. For more information about VoIP system, please contact our VoIP solutions specialists at 1-800-398-VoIP or email at voipexperts@voipsupply.com
Source: http://www.voipsupply.com/blog/voip-insider/how-voip-helps-your-business-go-green-and-increase-savings/
Publish Date: June 8, 2016 5:00 AM
---
Polycom RealConnect for Skype for Business is a pioneer technology that integrates multiple video systems. It has been continuously simplifying and innovating new features to give users a seamless communication experience.

One of the RealConnect's features is One Touch Join, which brings all video meeting attendees together through click to join across devices. Both Skype for Business users and participants using different video vendors can connect to video calls with just a simple click.
Any device.

One click.

One meeting.
With this feature, there's no need to learn complicated dialing codes and various platforms, which means saving more time and energy to put back to business development!
Learn more about One Touch Join.
Source: http://www.voipsupply.com/blog/voip-insider/polycom-realconnect-one-click-connection-to-skype-for-business/
Publish Date: June 8, 2016 5:00 AM
---
Whether you are a large enterprise or a small startup, maximizing cash flow is usually a common, primary goal for your business. To achieve the goal, you would need to optimize your order management to set up seamless order flows and eliminate bottlenecks in the process. That's where a fulfillment solution comes into play.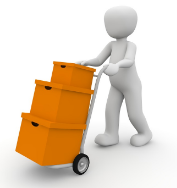 A fulfillment solution helps a business enhance operational efficiency and increase customer satisfaction through comprehensive planning. The process of building an order fulfillment system is very complex and time consuming as it generally involves choosing warehouses locations, reckoning the inventory turnaround times and provisioning services.
Professional companies specializing a fulfillment solutions can save you the hassle while providing you top-notch services and benefits to grow your business exponentially. With existing warehouses and logistics, fulfillment professionals are able to ensure you a seamless workflow from ordering to delivery, allowing you to lower operational costs, lower inventory and be more responsive, which lead you to your ultimate goal- increasing business cash flow.
VoIP Fulfillment by VoIP Supply
VoIP Supply has been successfully completing VoIP fulfillment for clients directly through our multiple warehouse locations in North America. Our VoIP fulfillment services include: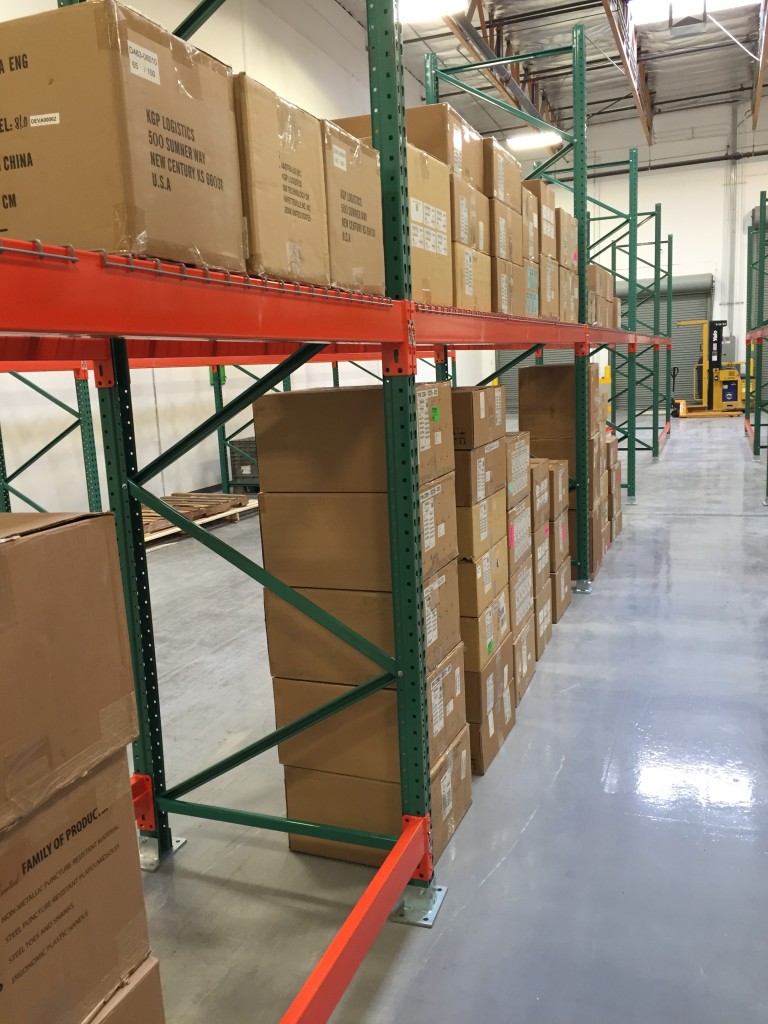 Products and configuration
Warehousing and logistics
Ordering and integration
Account management and support
Here are some of the benefits you can enjoy from our fulfillment solution:
Shorten turnaround times

Easy ordering and integration management

International presence

Sell excess equipment for a fair market value

Customized branding

Provisioning and professional services
Learn more about Fulfillment by VoIP Supply , please read: Fulfillment by VoIP Supply- What Makes Us Stand Out Against the Rest or visit our website.
If you are interested in learning more about our fulfillment solution, please contact our Channel Manager, Donald Stefanie at 716-213-6906 or email at dons@voipsupply.com, or simply fill out the from below and we will be assisting you with any question you may have.
Source: http://www.voipsupply.com/blog/voip-insider/why-do-you-need-a-fulfillment-solution/
Publish Date: June 2, 2016 5:00 AM
---
With the average employee always on the move and handling more each day, it is extremely beneficial to have features that make your day just a little bit easier.
No need to listen to a voicemail again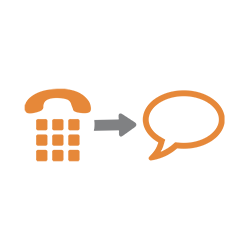 Do you check your voicemails regularly or does the flashing light on your phone never stop blinking? With the voicemail to text feature, you're able to read a transcription of your voicemails on the go.
Now you have the ability to have valuable information saved in a text format so that you can reference back to it whenever you need to. You can also save valuable time by not listening to voicemails multiple times to catch details that you didn't write down the first time.
Message your co-workers right from your desktop computer
Sometimes you just need a quick question answered that doesn't warrant a full email or even a call. With an instant messaging service you're able to quickly get your questions answers and resume to the task at hand.
You will save not only yourself time but your co-worker time too, creating a more efficient workplace environment!

Know when your co-workers are available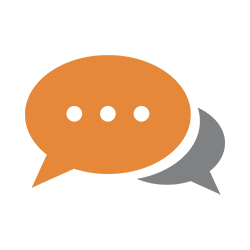 With the presence feature you know when you're co-workers are available for a call at all times, instead of blindly transferring customers to them.
The presence feature allows you to know when a person is logged in and available. Don't worry, if you have a deadline to hit and you can't take calls, you can take advantage of the "busy" feature. This will show your co-workers that you are not available for a call and that they must take a message for you.
Features can increase workplace productivity
These features among many other features can begin to increase the efficiency of your workplace, which will create a more enjoyable environments for all employees. Check out more features of VoIP service within our CloudSpan MarketPlace.
Source: http://www.voipsupply.com/blog/voip-insider/voip-service-features-voicemail-to-text-and-im-presence/
Publish Date: June 1, 2016 5:00 AM
---
Our tech support team at VoIP Supply offers great pre- and post-sales support plus provisioning, consultations, configuration, and installation help. We get a lot of VoIP hardware and software questions and would like to share the solutions with everyone.
In previous Mom's calling Q&A series, we have discussed: How Can I Pick Up Another Phone to Talk to the Same Call In? Today, we have more new real questions and answers from VoIP users just like you.
How Do I Register Cisco Phones on Switchvox Device?
Q: We just got a Switchvox from you guys and need a little guidance in getting these Cisco phones registered on the device. Can you help? Thanks!

A: Your Cisco phones will need to be manually provisioned via their web interfaces. Make sure you have an extension built prior so you can enter the SIP credentials to the phone. You can also contact Digium directly for support.
Generally, you will go to Setup-> Extensions -> Manage -> Create Extension, Select SIP phone, and fill out the parameters. It will auto generate a SIP password which should be found in either the "Other Manufacturers" or "Common Settings" tab. The extension and SIP password are the SIP credentials to enter in your SPA phones in its account settings. We can set up a support call to go through this if you would like to.
Stay Tuned
Come back for more VoIP questions and answers next time! If you have VoIP questions to ask us, please submit a technical support ticket or contact our VoIP experts today at 1-800-398-VoIP or at voipexperts@voipsupply.com
Source: http://www.voipsupply.com/blog/voip-insider/how-do-i-register-cisco-phones-on-switchvox-device/
Publish Date: June 1, 2016 5:00 AM
---
Do you want a switch that just works? A switch you can depend on to do what is supposed to do; no downtime, no hassles or headaches? ADTRAN's NetVanta 1531/1531P is that switch.

The Adtran NetVanta 1531/1531P is one of the top recommended switches by VoIP Supply's Senior Engineer Marc Spehalski. He has personally used Adtran switches for various deployments and knows by experience that ADTRAN's line of NetVanta switches offer a full line of powerful Ethernet switching solutions that can complement the business needs of small-to-medium size businesses (SMB's).
The NetVanta 1531/1531P provides the right feature set at a perfect price point for any small business or branch office. Features of the 1531 and 1531P include:
Advanced multi-layer switching
High-bandwidth capabilities
Enhanced Quality of Service features
Built-in Wi-Fi controller
Quiet, fan-less design
Desk/rack mountable
Check out the ADTRAN NetVanta 1531P Switch as Marc Spehalski unboxes it here:
ADTRAN NetVanta switches are great for either on-permise or hosted solutions. From VoIP, to Wi-Fi, to Gigabit-to-the-desktop and converged voice and data networks, with the ADTRAN NetVanta switches you are guaranteed to find the right fit for your business.
An ADTRAN NetVanta 1531/1531P switches can help your business by providing increased capacity with ten GigE ports. On the 1531P eight of those ports support Power over the Ethernet. Two additional ports can connect and power IP Phones, access points and network cameras.
NetVanta switches also have two added fiber ports for WAN connectivity or so that you can uplink to an aggregation switch. Moreover, ADTRAN switches are VoIP Ready, supporting QoS, LLDP/LLDP-MED and voice LANs (VLANs) for a fast VoIP deployment.
The NetVanta 1531 and 1531P are ready to work switches that offer flexible deployment options in a compact chassis. What's even better is that with its fanless design, you can place the switch either on a desktop or in any small space via a wall mount and the switch will operate so quietly that you'll probably take a second look to make sure it is running! But no worries, it will be.
Source: http://www.voipsupply.com/blog/voip-insider/make-the-switch-to-adtrans-netvanta-15311531p-gigabit-switches/
Publish Date: May 31, 2016 5:00 AM
Page: 1 | 2 | 3 | 4 | 5 | 6 | 7 | 8 | 9 | 10 | 11 | 12 | 13 | 14 | 15 | 16 | 17 | 18 | 19 | 20 | 21 | 22