VoIP Supply - ContactCenterWorld.com Blog Page 2
Page: 1 | 2 | 3 | 4 | 5 | 6 | 7 | 8 | 9 | 10 | 11 | 12 | 13 | 14 | 15 | 16 | 17 | 18 | 19 | 20 | 21 | 22 | 23 | 24 | 25 | 26

Yealink recently announced that four of their IP Phones (T41P, T42G, T46G and T48G) from the T4S Series have been certified for use on Skype for Business Online Service platform.

This certification has strengthened Yealink's Skype for Business solutions and helped boost the popularity of the models in Yealink's T4S SFB Series.
Designed for executives and professionals, the T4S SFB Series features dual-port Gigabit Ethernet connectivity and an advanced feature set such as Outlook calendar synchronization and meeting join functionality.
"The latest certification affirms our continuous commitment to enhancing interoperability and to bringing lifelike and productive communication experience through our phone endpoints for Skype for Business customers," said Yealink Vice President Stone Lu.
"Skype for Business is looking better than ever with these fan-favorite phone designs from Yealink." - Marc Spehaiski, VoIP Engineer
We are excited to see more customers benefit from this new collaboration!
Source: https://www.voipsupply.com/blog/voip-insider/yealink-t4-series-now-certified-skype-business-online-service/
Publish Date: February 7, 2018 5:00 AM
---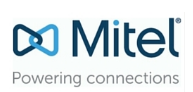 Mitel® announced today that their hosted Cloud solutions are now all certified to meet Health Insurance Portability and Accountability Act (HIPAA) standards. The HIPAA-compliant products include MiCloud Office, MiCloud Business, MiCloud Enterprise and Clearspan.
HIPAA is a Federal law that restricts access to individuals' private medical information. This is established to protect patient health data and information privacy.
With the need for increased security in pretty much anything we use these days, it is great to see a partner of ours, like Mitel® taking the necessary steps to deliver a secure and safe solution for the healthcare market. I expect to see more and more businesses moving in this direction, so they not only met HIPAA requirements but that the solutions and products they are providing keep their customers' information safe.
Mitel's information security team created a robust security framework with both physical and technical safeguards to address HIPAA requirements. Bing an industry leader of business communication solutions, Mitel has shown its dedicated commitment to ensuring high levels of security for healthcare customers.
"Our organization is quite large, complex and features a growing ecosystem that lets patients and staff communicate through a variety of channels," said Lou Gallagher, Senior Director of Engineering and Architecture, HealthEast.
Source: https://www.voipsupply.com/blog/voip-insider/mitel-cloud-solutions-now-hipaa-certified/
Publish Date: February 6, 2018 5:00 AM
---
Digium's Switchvox is an easy-to-use Unified Communications (UC) phone system known for its simple-to-navigate interface and ease of use with Digium IP Phones. Whether you are on-premise or in the Cloud, Digium Switchvox has the right, powerful phone system for your business!
Switchvox is designed with a whole package of endless features; although we can't cover all of them in this blog, we would like to highlight the top 5 most requested advanced features.
Top Five Digium Switchvox Advanced Features
Web-based Interface
With the simple point-and-click web-based interface, everything is just clicks away! You are able to set up speed-dials, look up employees in a company directory, and even real-time video and chat, boosting your work efficiency. Easily manage a phone system even without the knowledge of all the complex programming languages and a litany of buzzwords!
Mobile
When the world goes mobile, you can't be left behind! Road-warriors and home office workers need a phone system that allows them to work remotely with softphone applications, end-user call control, and fixed-mobile convergence. With Switchvox, your office is now wherever you are!
Call Center
Switchvox phone system improves your pre-sales, customer service, and technical support and makes outbound calling campaigns easy to manage.
It automates call flow to optimize staff efficiency, all without expensive add-ons or fees. You can now finally focus on your core business, providing your clients with the best products and services possible!
Reporting
Delivering professional ad-hoc and scheduled reporting on every call are easier than ever with Switchvox. The web-browser based charts and tables make it so easy to visualize call-flow data, staffing, and phone system configuration changes and gain tremendous value to improve your business.
Integrations
With Switchvox, integrations are easier and smoother than ever! Businesses are able to design ideal solutions to make the most of their CRM, ERP, and more applications. Whether you need to retrieve information from the phone system into a 3rd party solution or to push information from a 3rd party solution into an active call, Switchvox gives you the flexibility to develop advanced applications to optimize your business potential.
Follow the links here to learn more:
Switchvox for VMware Brochure

Switchvox Cloud Brochure

Switchvox Brochure
Questions? Call one of our VoIP experts at 1-800-398-8647 to get answers today!
Source: https://www.voipsupply.com/blog/voip-insider/5-digium-switchvox-advanced-features-didnt-know/
Publish Date: February 6, 2018 5:00 AM
---
VoIP Supply has been a participant in The University At Buffalo's REALM program for a few years now. This is a fantastic program that allows students who are near graduation to shadow local businesses to get a real feel of what it's like to be on the job.
The most recent student to experience the culture here at VoIP Supply was Alan Golman. Alan is a senior at UB and is majoring in Spanish and Speech and Hearing Science. He was able to spend the day shadowing our Marketing Department.
Of course, anyone who visits VoIP Supply usually leaves with a smile, and Alan was no different. And if you don't believe us, let him tell you himself! In the video above, Alan will discuss what his full day was like here at VoIP Supply, and what some of his favorite moments were.
For more information on UB's REALM Program, please visit here!
Source: https://www.voipsupply.com/blog/voip-insider/ub-realm-student-spends-day-shadowing-voip-supply/
Publish Date: February 2, 2018 5:00 AM
---
January 29th - A quarter after its acquisition of ShoreTel, Mitel® announced their rebranded and integrated portfolio of Cloud and on-premise solutions for the North American market.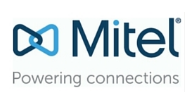 This new portfolio is designed to offer their North American customers the best path to the Cloud for access to advanced applications and the latest technology and to provide on-site portfolio with maximum choice, flexibility, and reliability.
"Mitel's product portfolio has never been stronger. It offers a complete technology menu to choose from with the right combination of cloud and on-site solutions that really gives us the freedom and flexibility to customize solutions that make sense for our customers," said Matt Pingatore, Chief Executive Officer, Packet Fusion.
Mitel is a global leader of business communication solutions provider that delivers simplicity, reliability and high-end communications and collaboration. Mitel's flagship solutions for the North American market include:
Retail UCaaS Solutions
MiCloud Connect (previously ShoreTel Connect CLOUD) with Teamwork and Contact Center

MiCloud Flex (previously Mitel MiCloud Enterprise) with MiCollab and MiCloud Contact Center
On-Site Solutions
MiVoice Office 250 with Phone Manager applications

MiVoice Connect (previously ShoreTel Connect ONSITE) with Connect UC and Contact Center

MiVoice Business with MiCollab and MiContact Center Business
Source: https://www.voipsupply.com/blog/voip-insider/mitel-announced-integrated-portfolio-north-america/
Publish Date: February 1, 2018 5:00 AM
---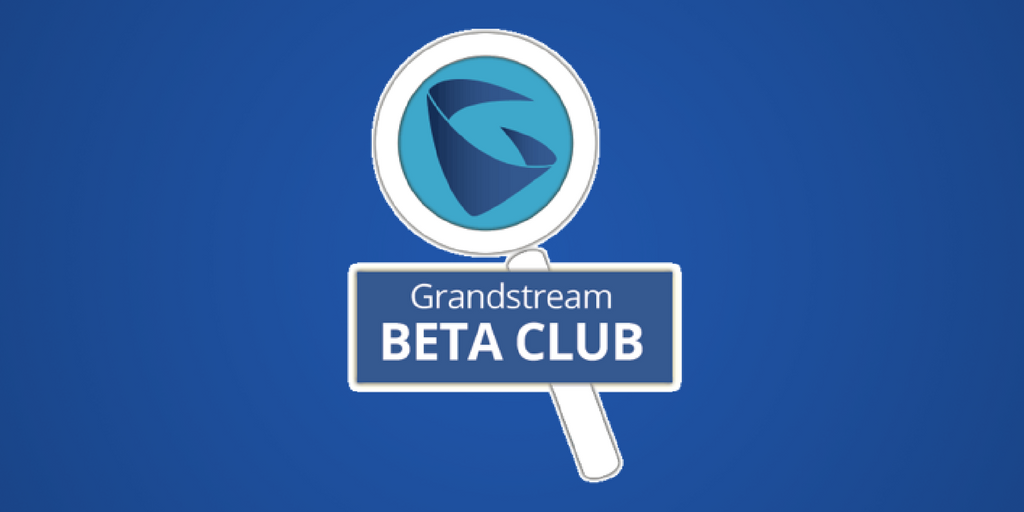 Are you ready to get testing? Grandstream's first beta product of this year is here!

The GDS3750 IP audio door phone will be the next addition to Grandstream line of facility access devices and they are looking for suitable candidates to participate in the beta test!
If you have experience with facility access products such as IP audio or video door systems, submit an application today to try this new product! The top 30 applicants will gain a spot in this testing opportunity. The deadline is February 15th, 2018!
Check out some highlights of the GSD3705:
The GDS3705 IP audio door phone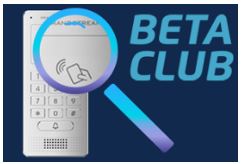 HD audio with a 1.5m mic and 3m speaker range

Integrated RFID card reader and numeric keypad for code and card access

Built-in mic and speaker with advanced AEC and background noise suppression

Integrated PoE, alarm in, alarm out, RS485 and Weigand input/output

IP66 weatherproof and IK09 vandal resistant metal casing
To have more information about this new beta testing please visit Grandstream Beta Club.
Source: https://www.voipsupply.com/blog/voip-insider/new-grandstream-beta-product-arrived-gds3705-ip-audio-door-phone/
Publish Date: February 1, 2018 5:00 AM
---

As you may know, Mitel completed the acquisition of Aastra in 2015 to offer best and most complete communications solutions. Now all Aastra IP phone nameplates are replaced completely by Mitel's name.
Wait, what? Then, what has changed?
Same Great Aastra IP Phones by Mitel
The Mitel rebranded IP phones may look slightly different from the old Aastra VoIP phones, as most products have been updated, however, the quality and functionalities have been maintained and even enhanced with it's transition to the Mitel label! Your satisfaction is assured.
Mitel's VoIP phone systems cover a range of VoIP phones, conference phones, and peripherals suited for the business of all sizes. They offer a comprehensive line of VoIP devices, from entry-level to enterprise IP phones and a wide range of handsets and conference units. Their IP phones are interoperable with today's leading VoIP phone systems such as Asterisk, FreeSWITCH, trixbox, Switchvox and more.
Why buy Aastra/Mitel Phones?
Offers a versatile line of IP phones with robust functionality for any size office environment

Produces phone expansion modules that support up 28 programmable keys per unit

All phones are wall mountable in order to provide variety of usage

VoIP Supply stands behind the quality and dependability of the Mitel brand
Source: https://www.voipsupply.com/blog/voip-insider/great-aastra-ip-phones-now-mitel/
Publish Date: February 1, 2018 5:00 AM
---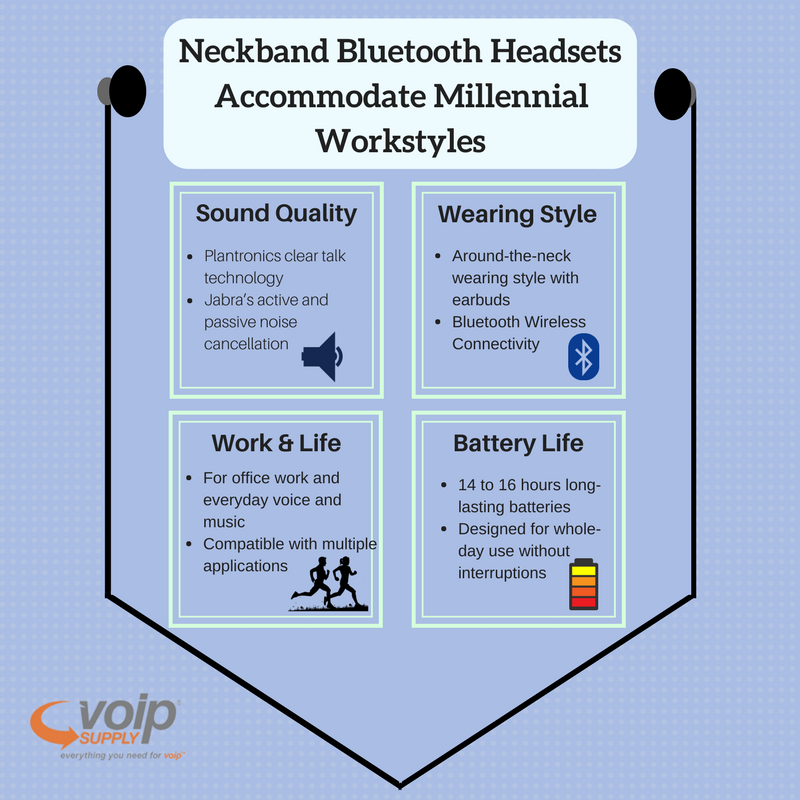 More than a third of American workers today are Millennials (adults ages 20 to 36 in 2017), and they have become the largest share of the American workforce, according to new Pew Research Center analysis of U.S. Census Bureau data.
As more Millennials enter the American workforce, accommodating Millennials workstyles with the right communication equipment to retain their talent has become a focus for businesses from all walks of life and choosing a right VoIP headset will be a good start.
What kind of headsets are Millennial workers looking for?
Both Plantronics Voyager 6200 UC and Jabra Evolve 75e are popular headsets for office professionals and Millennial workers in terms of the design, sound quality, compatibility and advanced features. Let's dig a little deeper to see why Millennials choose (and love) these two new VoIP headsets!
Sound Quality
When it comes to a VoIP headset, noise and distraction are the biggest pain point we hear from almost all users. Almost all VoIP headsets nowadays are equipped with noise canceling technology and Plantronics and Jabra headsets are no exceptions. The Plantronics clear talk technology and Jabra's active and passive noise cancellation give Millennials peace of mind ensuring that they can hear and be heard clearly without interruptions.
Wearing Style
While traditional VoIP headsets have a lot of annoying wires moving around in your way; the new Plantronics 6200 UC and Jabra Evolve 75e VoIP headsets are both designed with new around-the-neck wearing style with earbuds. This new neckband design provides comfort and stability, giving users more control of their headsets.
Bluetooth with a standard 30 meters wireless range is also a must when it comes to hands-free communications. Mobility is one of the most important features Millennial workers love. They require a flexible headset that can set them free from their seats!
Work & Life
Work-life balance is more emphasized in Millennial generation than before. Millennials are looking for a headset that's not just for office work, but for everyday voice and music, in or out of the office. Therefore, the headset needs to be compatible with multiple applications that they use at work and in daily lives. Both the Voyager 6200 UC and the Evolve 75e are compatible with Skype for Business, Cisco and they are also very versatile for multi-taskers!
Battery Life
The long battery life from these new VoIP headsets allows you to continue your work without needing to stop and charge your headset. The 14 to 16 hours long-lasting batteries are designed for whole-day use!
Check out the chart below to compare these two popular new VoIP headsets!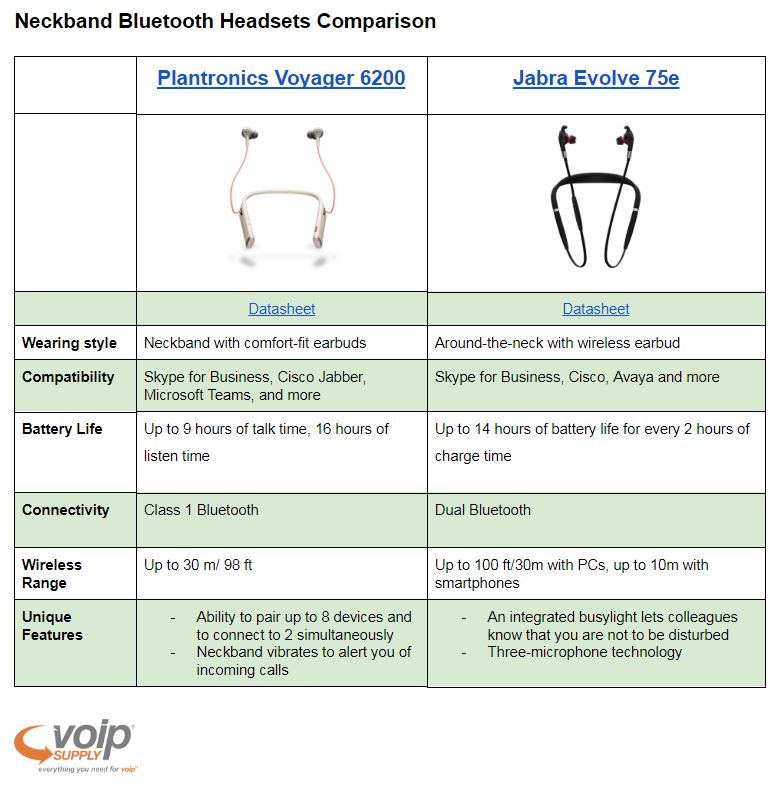 Source: https://www.voipsupply.com/blog/voip-insider/new-neckband-bluetooth-headsets-accommodate-millennial-workstyles/
Publish Date: January 30, 2018 5:00 AM
---

This January, we have some more new VoIP hardware to gear you up for better communication experience! Start your new year right with upgraded VoIP equipment!
Plantronics Voyager 6200 UC Headset is Coming Soon!
If you are looking for a headset to use both in the office environment and outside, the Plantronics Voyager 6200 UC can be your perfect fit!
It is a professional-grade wireless earbud neckband headset that comes with Class 1 Bluetooth technology and certification for Skype for Business. The four omnidirectional microphones and enhanced noise canceling technology minimizes background noise, giving you crystal-clear communications.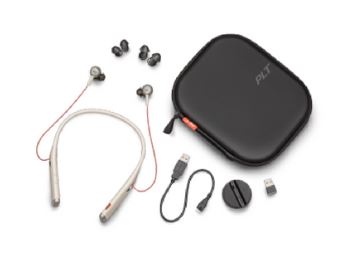 Unique Features:
Professional-grade audio with enhanced Digital Signal Processing

On-demand active noise canceling

Built-in versatility in a neckband with earbuds

Incoming call alert

Dynamic mute alert
See Plantronics 6200 UC Datasheet
Grandstream's GXP1760W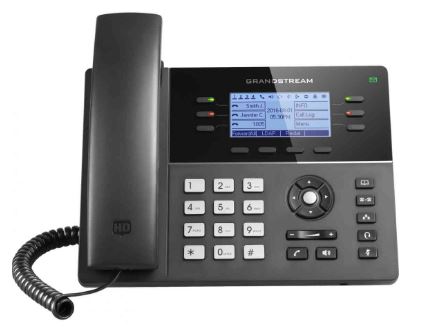 Grandstream's GXP1760W is a WiFi mid-range IP phone that supports 6 lines and 3 SIP accounts. Featuring personalized ringtone and integration with advanced web and enterprise applications, the GXP1760W truly delivers outstanding performance at an affordable price! The GXP1760W will begin shipping in late March. Pre-order now!
Unique Features:
6 lines, 6 dual-color line keys

5-way audio conferencing

24 digitally programmable BLF/ fast-dial keys

Built-in USB port for importing and exporting data only
See GXP1760W Datasheet
Snom D785 Color SIP Deskset with Self-Labeling Keys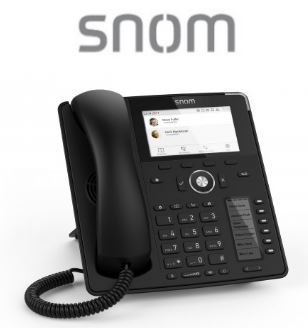 The D785 Color SIP Phone provides a clean and sleek 4.3-inch color display and supports for 12 SIP lines and Power over Ethernet (PoE). It's also equipped with optional Wifi and DECT connectivity.
Unique Features:
Optional WiFi and DECT Support via USB port

Dual Ethernet ports (GigE)

Support for up to three D7 expansion modules

Support for up to 12 SIP lines/accounts
Don't forget to register for our upcoming Snom D785 Product webinar!
Source: https://www.voipsupply.com/blog/voip-insider/monthly-new-voip-hardware-roundup-january-2018/
Publish Date: January 29, 2018 5:00 AM
---
Our tech support team at VoIP Supply offers great pre- and post-sales support plus provisioning, consultations, configuration, and installation help. We get a lot of VoIP hardware and software questions and would like to share the solutions with everyone.
In previous Mom's calling Q&A series, we have discussed: What is the most basic setup for a full-featured VoIP system? Today, we have more new real questions and answers from VoIP users just like you.
How can I connect a PBX to my existing incoming POTS line?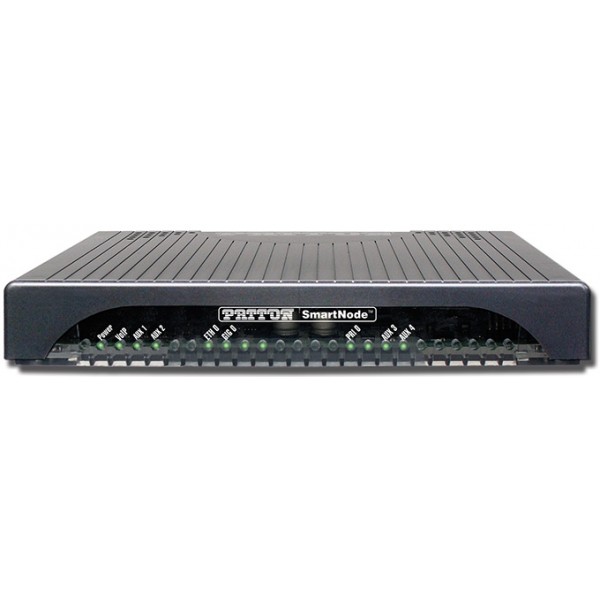 Q: I am an emergency management coordinator and have an in-office phone system that I want to expand. How can I connect a PBX to my existing incoming POTS line?
A: It depends on the phone system you have. We carry a wide range of FXO SIP Gateways that interface with POTS lines.
FXO Gateways connect your devices to an outside telephone line and support Failover or Fallback in the event of internet failure or a network crash. An FXO gateway can be implemented to provide access to multiple POTS lines.
Click here to check out!
STAY TUNED
Come back for more VoIP questions and answers next time! If you have VoIP questions to ask us, please submit a technical support ticket or contact our VoIP experts today at (866) 582-8591
Source: https://www.voipsupply.com/blog/voip-insider/can-connect-pbx-existing-incoming-pots-line/
Publish Date: January 24, 2018 5:00 AM
---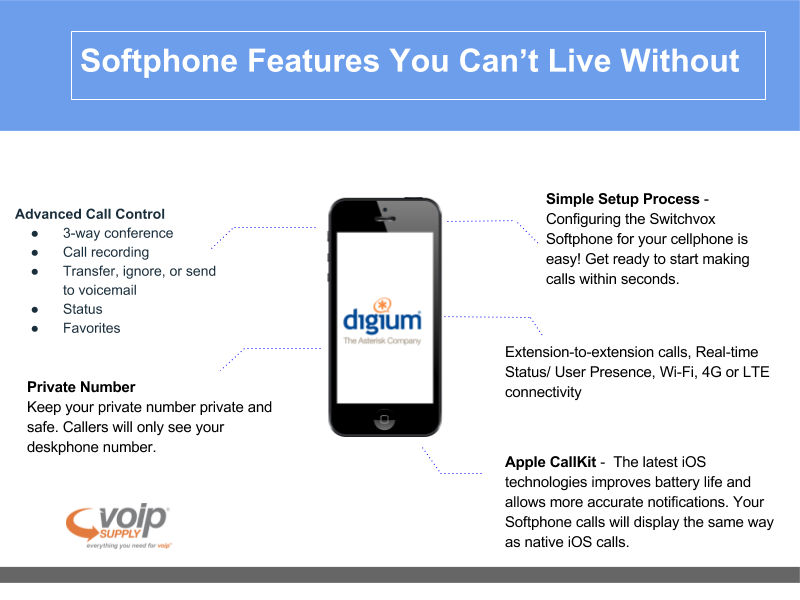 Most of us can sense that cell phones are shifting the way we work and live dramatically in modern years. Our smartphones have become not merely an electronic device, but a digital extension of ourselves where we connect and communicate. As more people describe a smartphone as an "indispensable" tool for work, the demand for Softphone arises.
"The majority (79 percent) of respondents cited the smartphone as the phone they used the most to conduct business, as compared to an office phone or home phone." - According to a survey from PCWorld
What is Softphone?
Softphone is a software program that allows you to make phone calls over the Internet via your computer or cell phone rather than dedicated hardware like a traditional telephone.
Digium Switchvox Softphone for iPhone & Android
Digium's Switchvox Softphone is an all-in-one communication solution designed for iPhone and Android. It covers all enterprise-class Unified Communications (UC) features you can expect from Switchvox, except, this time, you enjoy them on the go! Let's take a peek at some of its popular features every road warrior can't live without!
Simple Setup Process - Configuring the Switchvox Softphone for your cell phone is easy! Get ready to start making calls within seconds.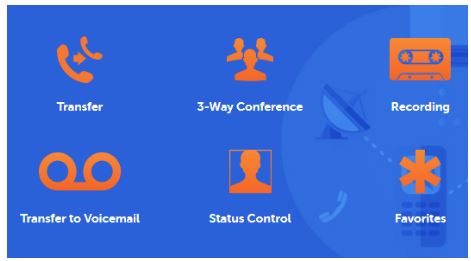 Advanced Call Control - Stay connected wherever, whenever you go with the power of Switchvox Softphone! The advanced call features include:
3-way conference

Call recording

Transfer, ignore or send to voicemail

Status - Set your Status and decide how your calls are handled and what voicemail greeting is played.

Favorites - set up favorites contacts and see their phone state and their Status.

Apple CallKit - Enjoy the full advantage of Apple CallKit! The Switchvox Software uses the latest iOS technologies to improve battery life and allow more accurate alerts/notifications. Your Softphone calls will display the same way as native iOS calls even when the app is closed or the phone is locked.
Private Number - Keep your private number private and safe. Callers will only see your deskphone number.
That's not all! There are more unique features such as Extension-to-extension calls, Real-time Status/ User Presence, Wi-Fi, 4G or LTE connectivity await your exploration!
Not sure where to start? Click here to check out Digium's Switchvox Softphone Start Guide or simply raise your phone to give our VoIP experts a call at 800-398-8647 to discuss your specific needs!
Source: https://www.voipsupply.com/blog/voip-insider/digium-switchvox-softphone-features-every-road-warrior-cant-live-without/
Publish Date: January 24, 2018 5:00 AM
---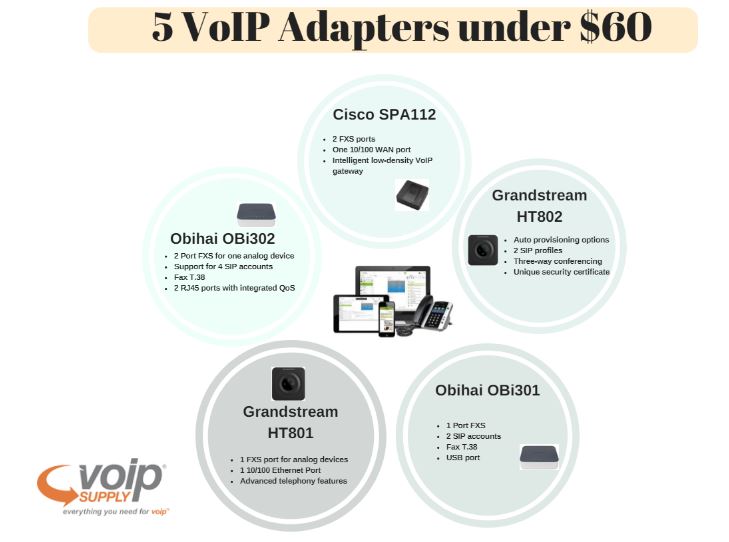 You have a limited budget and you love your old phones. Does that mean you can't ever enjoy the benefits of VoIP that everyone is talking about? No, not at all. A VoIP adapter is your answer.
A VoIP adapter, also known as an Analog Telephone Adapter (ATA) converts a VoIP signal to an analog tone so that you can use existing analog devices such as your old phone or fax machines with VoIP service. In other words, you will be benefiting from VoIP just like other VoIP users without having to replace your existing analog equipment! Better yet, you can get a new ATA for just under 60 dollars! Here are 5 popular ATA choices to get your foot in the door:
Obihai OBi302 ($57)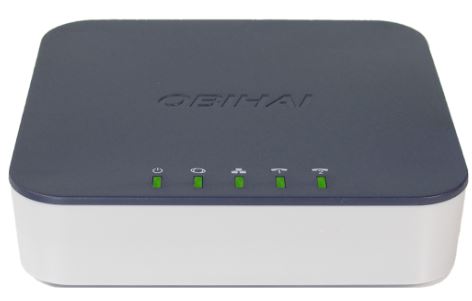 The OBi302 by Obihai is a 2-port ATA that allows you to use your analog devices with any SIP trunking provider. Simply plug the ATA into your router and then plug your analog devices into the ATA, you are ready to go!
The OBi302 features 2 FXS connections. You can connect 2 analog phones, an analog phone, and a fax machine, or 2 fax machines to the Internet for VoIP calling. It also has 2 RJ45 ports for you to connect to your router and to another IP device such as a computer.
2 Port FXS for one analog device

Support for 4 SIP accounts

Will support

faxing using T.38

Includes 2 RJ45 ports with integrated QoS for connecting to a broadband router

USB port for use with USB devices or OBiWiFi or OBiBT

Provisioning via HTTPS, HTTP, or TFTP
See the OBi302 Datasheet
Obihai OBi300 ($45)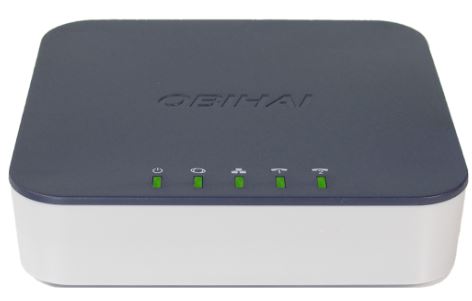 The OBi300 is a 1 port ATA that supports up to 4 SIP accounts and T.38 fax. This ATA will work with most SIP-based Internet Service Providers (SIP) and it is one of the world's best ATA choices for Voice Service Providers because it is completely zero-touch customizable and very easy to work with.
If you love a wire-free solution, the OBi300 is also equipped with a USB port for you to use with USB devices or OBiWiFi or OBiBT to work wirelessly! A truly convenient and user-friendly device.
1 Port FXS for one analog device

Support for 4 SIP accounts

Support Fax T.38

USB port for use with USB devices or OBiWiFi or OBiBT

Provisioning via HTTPS, HTTP, or TFTP
See the OBi300 Datasheet
Cisco SPA112 ($59.99)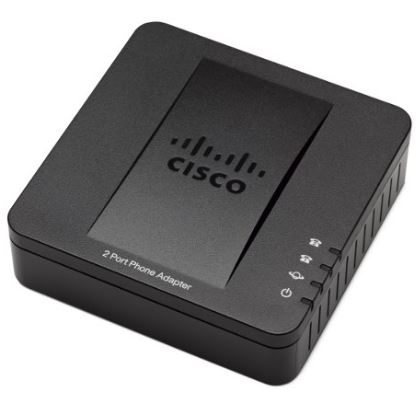 The SPA 112 is an ATA with 2 FXS and 1 10/100 WAN ports. It is an intelligent low-density Voice over IP gateway that enables both residential and business telephony services. This solution comes with LED lights to indicate the state of each call and on/off hook and hook flash.
High-quality, clear-sounding voice, using advanced QoS capabilities

Support reliable faxing

Include two standard telephone ports

Simple-to-use web-based configuration utility
See the SPA112 Datasheet
Grandstream HT802 ($49)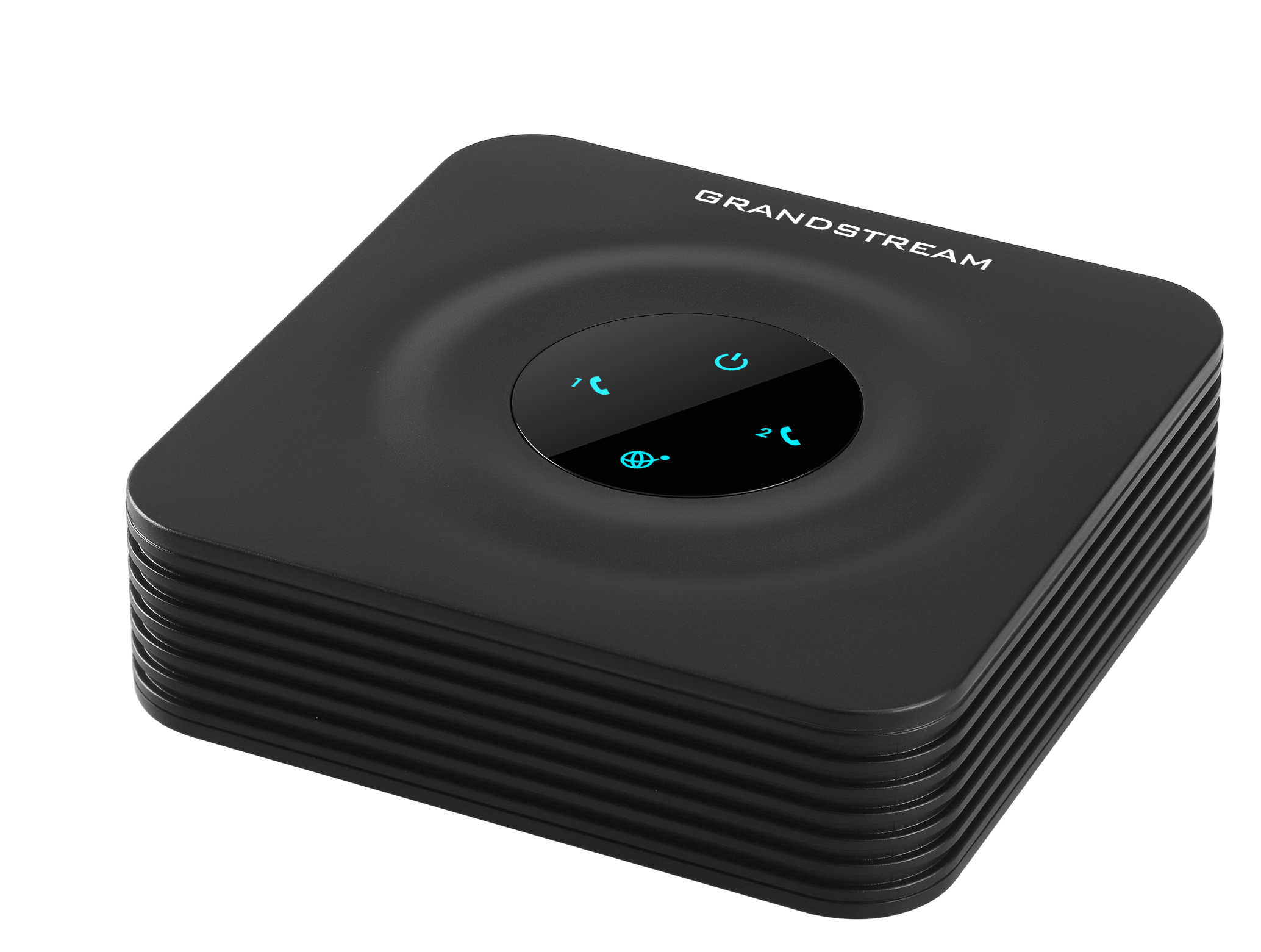 Grandstream's HT802 is a dual FXS Analog Telephone Adapter (ATA) with a sleek design that is suitable for any residential or business setting that wants to turn their analog phone into a VoIP system easily and quickly.
The HT802 is a compact-sized device that can fit in almost anywhere from individual VoIP deployments to commercial deployments. The high and security protection and redundant SIP server failover give you peace of mind knowing you can communicate without worries. It also supports T.38 fax-over-IP.
Auto-provisioning options

Two SIP profiles

Three-way conferencing

Unique security certificate per device
See the HT802 Datasheet
Grandstream HT801 ($39)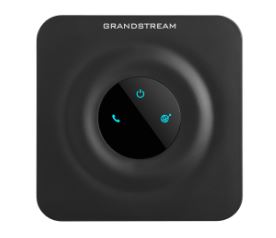 Similar to the HT802 ATA, the HT801 is also a compact-sized, high-quality manageable ATA designed for both residential users and any office environments. The HT801 is a single-port ATA that's also good for road warriors who can easily tap into the IP system using existing analog line in their hotel rooms and get connected to work within seconds!
Our customers love the advanced telephony features, the security protection, and auto provisioning that just makes your life easier!
1 FXS port for analog devices

1 10/100 Ethernet Port

Do not disturb

Message Waiting Indication

Multi-language voice prompt

T.38 fax

Flexible Dial Plan
There you have it! Now compare these 5 ATAs in one chart below to find the best fit for your company. Not sure what suits your business situation best? Give one of our VoIP experts a call at 1-800-398-8647, we will help you locate your ideal solution in no time!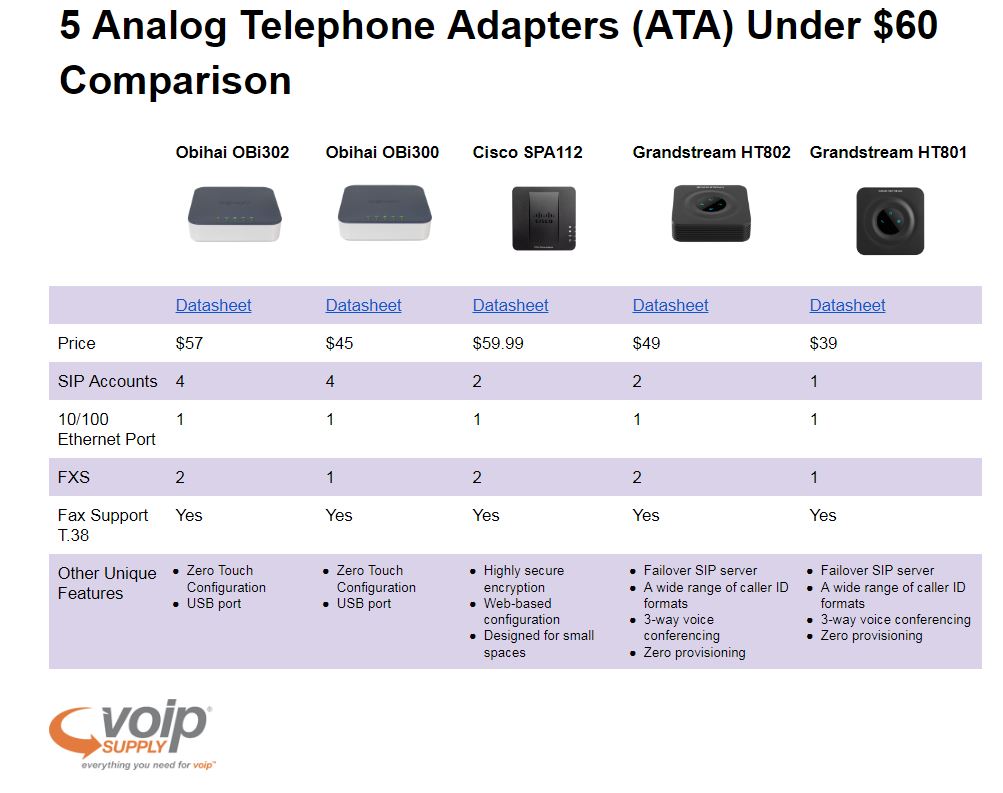 Source: https://www.voipsupply.com/blog/voip-insider/5-analog-telephone-adapters-ata-60-small-medium-businesses/
Publish Date: January 11, 2018 5:00 AM
---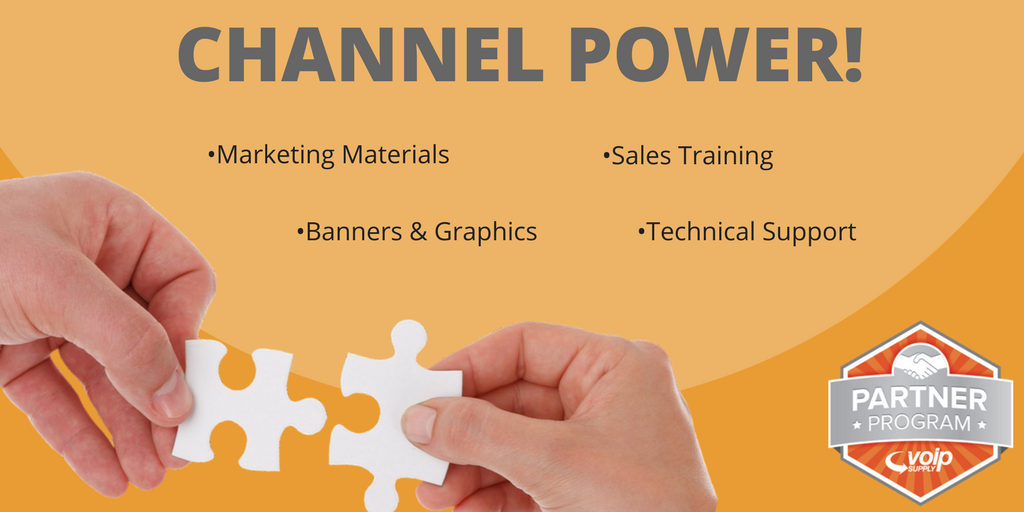 VoIP Supply's Partner Program is an efficient and effective way to grow your business exponentially. Our industry-aggressive commission and our relationships with a wide range of VoIP partners and service providers put your business in the best place to develop and grow. Nevertheless, that's just the beginning of what the VoIP Supply team can do for you!
Our marketing team acts as your extension to keep your customers engaged at all times. We are here to help you succeed regardless how small or big your business is. Don't take our word for it! See some of our popular resources here yourself!
Sales Training
We host sales training sessions with our brands almost every quarter. This is the opportunity for our partners to learn the ins and outs of VoIP product lines and VoIP service. Attending the training sessions to gear yourself is the first step to be a VoIP expert! Have a particular topic in mind that you want to learn about? Email us to suggest a topic at voipexperts@voipsupply.com!
Email
No more email headaches! From brainstorming ideas, designing templates, to sending emails to your customers, the VoIP Supply team has you covered. Our experienced team has tested and analyzed thousands of emails and we would love to share the best practices and our experience with you! Also, sign up to receive our emails to stay on top of all VoIP updates!
Blog
VoIP Insider is our blog channel where we share VoIP news, VoIP tips, VoIP hardware updates, and other useful information for both end users and resellers. You will have the chance to be our guest writer and write a piece of content to post on our site to increase your online visibility or simply let us do the writing for you to share with your customers!
Banners & Graphics
You won't need to hire a graphic designer. Let our marketing team do it for you! We customize banners/images with optional CTA buttons for you to use on your website, blog, or emails. Visit our site to see some homepage and category banners!
Marketing Materials
Love to learn about VoIP at your own pace? Want to explain complex concepts to your customers effectively? We offer the best marketing materials to help you achieve all that! Best of all, they are all FREE! Log in to check them out now:
Product Comparison Chart

Infographics

Buyers Guides
Not a registered partner yet? Free download our buyer's guides here.
Technical Support
Use our technical support team to assist your customers! We offer pre-sales and post-sales support plus provisioning, consultations, configuration and installation help. Learn more here!
If you're a registered reseller with VoIP Supply log in to our Partner Portal to get more information of the partner assistance and resources available for you! See how to get to the page here: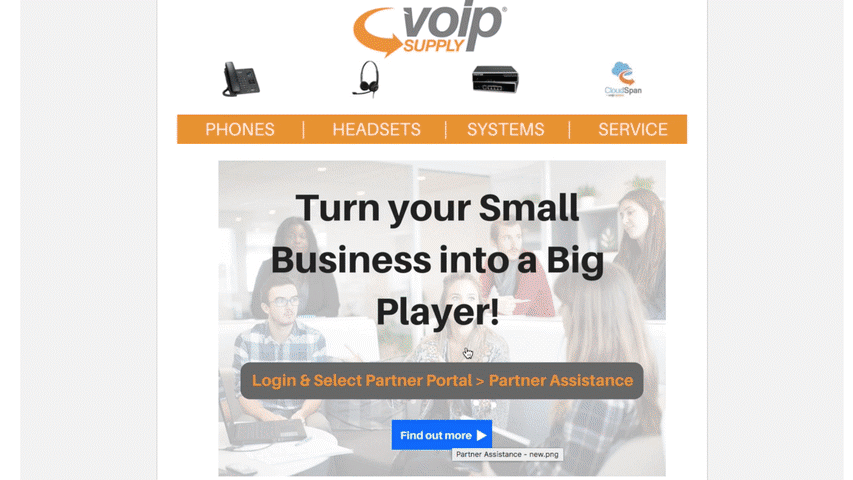 Interested in Joining our Partner Program? Request a free consultation here or simply raise your phone and give us a call at 1-866-583-8920 today!
Source: https://www.voipsupply.com/blog/voip-insider/voip-supply-marketing-team-resource-build-grow-business/
Publish Date: January 11, 2018 5:00 AM
---
Our tech support team at VoIP Supply offers great pre- and post-sales support plus provisioning, consultations, configuration, and installation help. Recently we get a lot of VoIP hardware and VoIP service questions through our chat support and would like to share the answers with all of you who might have the same questions.
In the previous Mom's calling Q&A series, we have discussed: Configuration for VVX300 to Disable Do Not Disturb (DND) Key
Today, we have more new questions and answers for you. Check it out!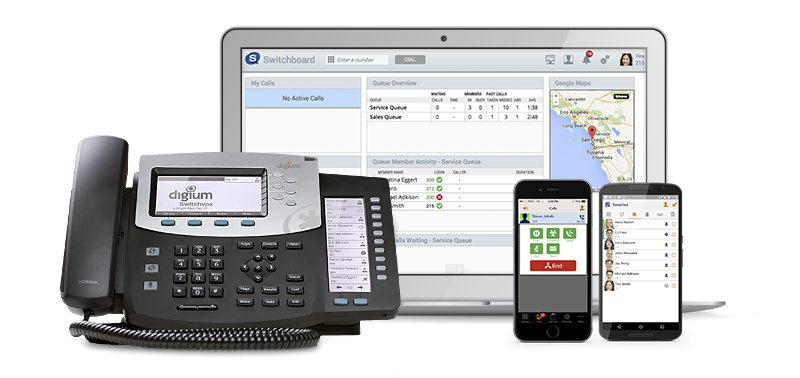 What is the most basic setup for a full-featured VoIP system?
Q: What is the most basic setup for a full-featured, Unified Communications system? I am looking for an on-premise system with some kind of mobile phone integration for starters like SMS and email. Is there a go-anywhere bundle?
A: An on-premise system would typically entail a PBX of sorts (the core of your network). The phone system runs into the PBX then typically through a network switch or router then to the phones. Click here take a look at this diagram, this is a very basic idea.
Most of our VoIP providers come with a mobile app which allows you to utilize your service remotely on your cell phone. In this scenario, you would go with a hosted provider, not an on-premise solution. I would recommend a hosted service that eliminates the need to purchase hardware upfront and you don't need to be held responsible for any management or updates. We work with multiple industry-leading VoIP Service providers and they are fairly inexpensive to get you started. For a hosted service, it would be roughly $20 per user a month.
First, you would settle on a provider and then confirm phones compatible with their service.
STAY TUNED
Come back for more VoIP questions and answers next time! If you have VoIP questions to ask us, please submit a technical support ticket or contact our VoIP experts today at (866) 582-8591.
Source: https://www.voipsupply.com/blog/voip-insider/basic-setup-full-featured-voip-system/
Publish Date: January 10, 2018 5:00 AM
---
Note: This is a guest post from Mark Dacanay.

Now that more and more businesses are moving towards the cloud, it would really be helpful to learn about all the equipment you can use to maximize its potential. One of the Cloud's practical applications for business is communications. Businesses can use the Internet as a communication medium for voice and video calling, text messaging, and online faxing. Voice over IP or VoIP is the Internet protocol that makes voice and video calling possible via the web, using connected devices like computers and mobile devices.
Aside from PCs and smartphones, there is still other hardware that you need to know, in order to make the most out of VoIP for your business. Here are a few of them to get you started:
VoIP Routers

A router is a network hardware that allows your local network, including your computers and other devices, to communicate with the Internet. This is an important VoIP hardware because it is your network's first line of defense. This keeps your local network safe, including your communications system, which is vital to the success of your business.
VoIP routers are really useful for companies with multiple office spaces sharing the same network. Aside from the added security from hacking and information leak, having multiple VoIP routers distribute the user load, especially when your business revolves around calling and contacting clients, or getting calls from customers throughout the day.
Telephone Handsets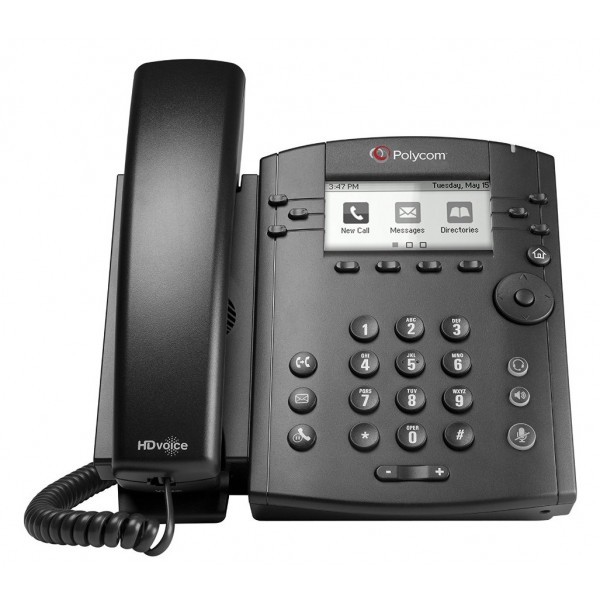 Perhaps the VoIP hardware that we're most familiar with is the telephone handset. These are the ones that we are likely to end up using, as it likely retains the same features as that of the common telephone. VoIP-enabled telephones allow us to make and receive calls, only this time, through the Internet. Currently, you can opt between using IP phones (intended for VoIP use) or your traditional PSTN (Public Switched Telephone Network) handsets. The advantage of using IP phones is their plug-and-play compatibility, wherein right off the bat, you can use it to make and receive calls. There's no need for conversions or other long-winded processes to be able to use your regular home phones as an IP phone.
Aside from your typical wired handset, you can also use a wireless IP phone for added mobility and flexibility while you use it on your network. By integrating a Wi-Fi adapter on a cordless, battery-powered handset, you will be able to connect to your network and take calls as you would in a regular phone. Only this time, you can move around and go from room to room because you're not tethered to your desk by a wire.
While there may be other ways to use VoIP (like PC-to-PC VoIP, mobile device calling, etc.,) nothing beats the experience of lifting a phone to your ear to make and receive a call, even if it uses an Internet connection. This is why having telephone handsets as part of a modern network is a practice that will never get old.
Analog Telephone Adapters or ATA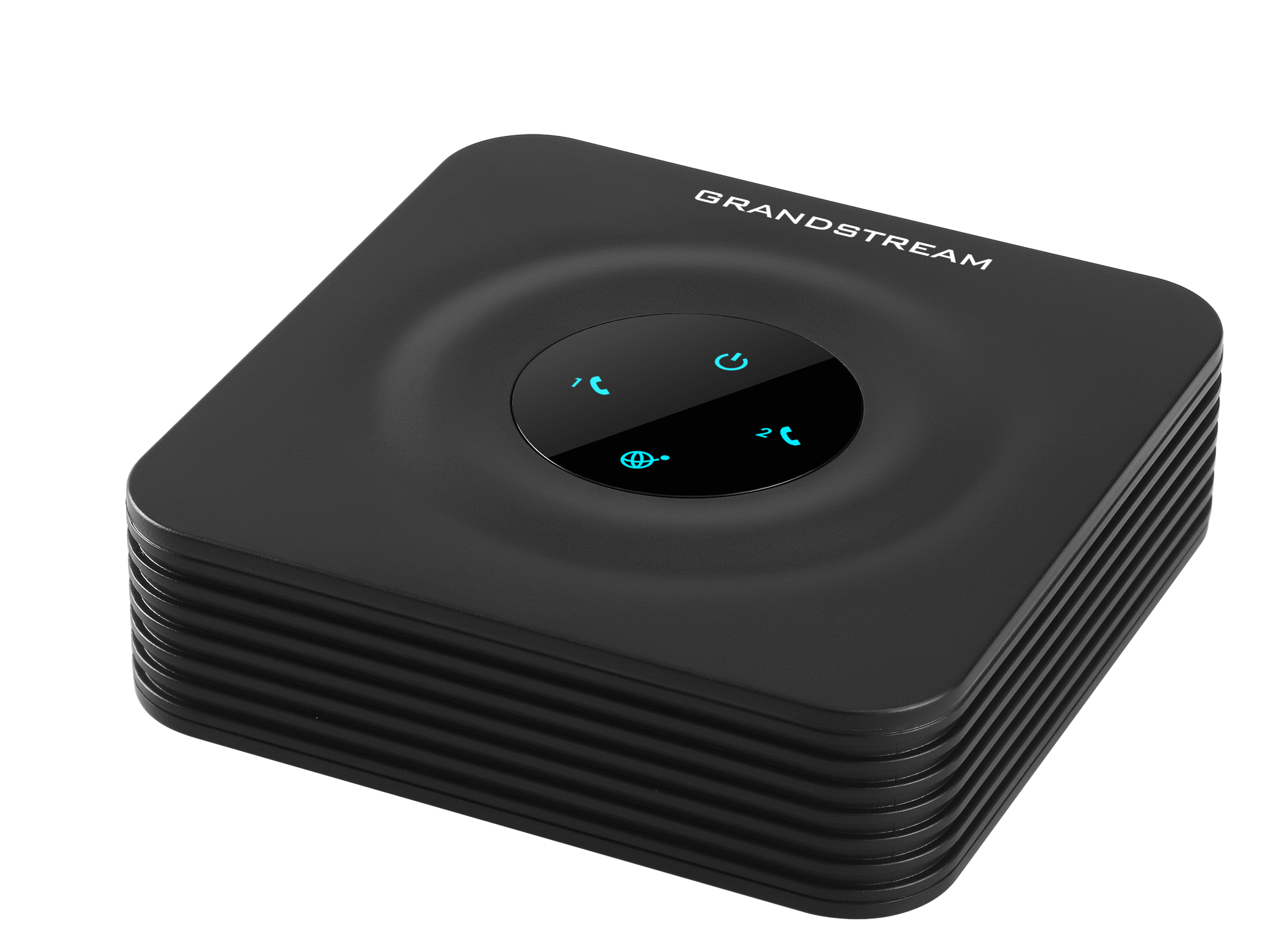 Speaking of using your old PSTN handsets for VoIP, there's one important device that you can get in order to do so. Analog Telephone Adapters or ATAs acts as a hardware interface between your regular, wired PSTN phones and your digital VoIP line. This is particularly helpful if you have a lot of PSTN phones, maybe from your old, onsite telephone system. This will save you a lot of money from buying new VoIP handsets, which are fairly more expensive because of all the new tech that goes with them. If you are using PC to PC VoIP, you don't need an ATA. However, if you plan on using your home or office with existing analog phones, such an adapter is a must.
Computers and Mobile Devices
Nowadays, VoIP is mainly done through computers and mobile devices. The ease of use, plus the proximity to these devices have replaced the need for a wired handset on your desk. Using your mobile devices and computers to make and receive VoIP calls gives your employees more flexibility. They're not tied down to a desk, meaning, they could be doing something else (more work!) while taking a call. Computers usually have a software installed so that you can have the full functionality of a handset, all in your computer. All you need is to connect another piece of hardware, a headset, on your computer and you're good to go.
Mobile devices like smartphones and tablets were built with mobility in mind. This is why these devices are fully suited for office use when paired with VoIP. Imagine being able to reach your employees no matter where they are, as long as they're connected to your network. Other features could be integrated, like having a business application that not only enables VoIP calling, but also integrates other productivity features like team messaging and collaboration, tasking, and more.
With a bit of a background in VoIP hardware, you will now have an idea what to get for your company's network and communications system. You don't have to get everything listed above, just choose the ones that fit your needs and your current communications setup.
Have questions about anything that was covered in this post? Read out to one of our VoIP experts by calling 800-398-8647 or contacting us by email voipexperts@voipsupply.com!
Mark Dacanay is a Digital Marketing Professional who has been working with a B2B company offering cloud-based services for more than 5 years. He is obsessed with anything about the cloud – the technology, not the fluffy stuff in the sky. You can reach him through Twitter and LinkedIn.
Source: https://www.voipsupply.com/blog/voip-insider/must-voip-hardware-every-business-owner-remember/
Publish Date: January 9, 2018 5:00 AM
Page: 1 | 2 | 3 | 4 | 5 | 6 | 7 | 8 | 9 | 10 | 11 | 12 | 13 | 14 | 15 | 16 | 17 | 18 | 19 | 20 | 21 | 22 | 23 | 24 | 25 | 26