VoIP Supply - ContactCenterWorld.com Blog
Page: 1 | 2 | 3 | 4 | 5 | 6 | 7 | 8 | 9 | 10 | 11 | 12 | 13 | 14 | 15 | 16 | 17 | 18 | 19 | 20 | 21 | 22
Some of the things that come to mind when thinking about VoIP Fulfillment are timing, space, logistics, branding and trust. With Fulfillment by VoIP Supply we can assure you that your experience will be as seamless as possible.
One of our five core values at VoIP Supply is Mom's Calling. You're probably thinking, where are they going with this. Well, it's a core value for a reason; just like when mom is calling for help, we all jump to take action. At VoIP Supply we put our customer's right up there with our moms! You can be sure you will be taken care of right away and in a timely manner.
Turnaround Time

We also understand the importance of order timing. With two warehouses (one on each coast) and dedicated staff, we can confidently say that we have the shortest turnaround times in the industry. This is definitely one attribute that sets us apart from the rest.
Logistics & Ordering

In addition to our MarketPlace, which gives you the ability to choose from many of the best providers out there, we also offer our partners blind shipping, giving the illusion of you being a larger business. By utilizing VoIP Supply's newly designed custom portal and API, you will have real-time access to your projects fulfillment progress and delivery. With the ability to manage your business from any web enabled device, you will always ensure your project is on track, and expectations are being exceeded.
Branding
Our creative marketing department is here to help you brand your business. With the ability to customize almost anything; from faceplates, marketing materials and more, we are here to make your business a success.
Trust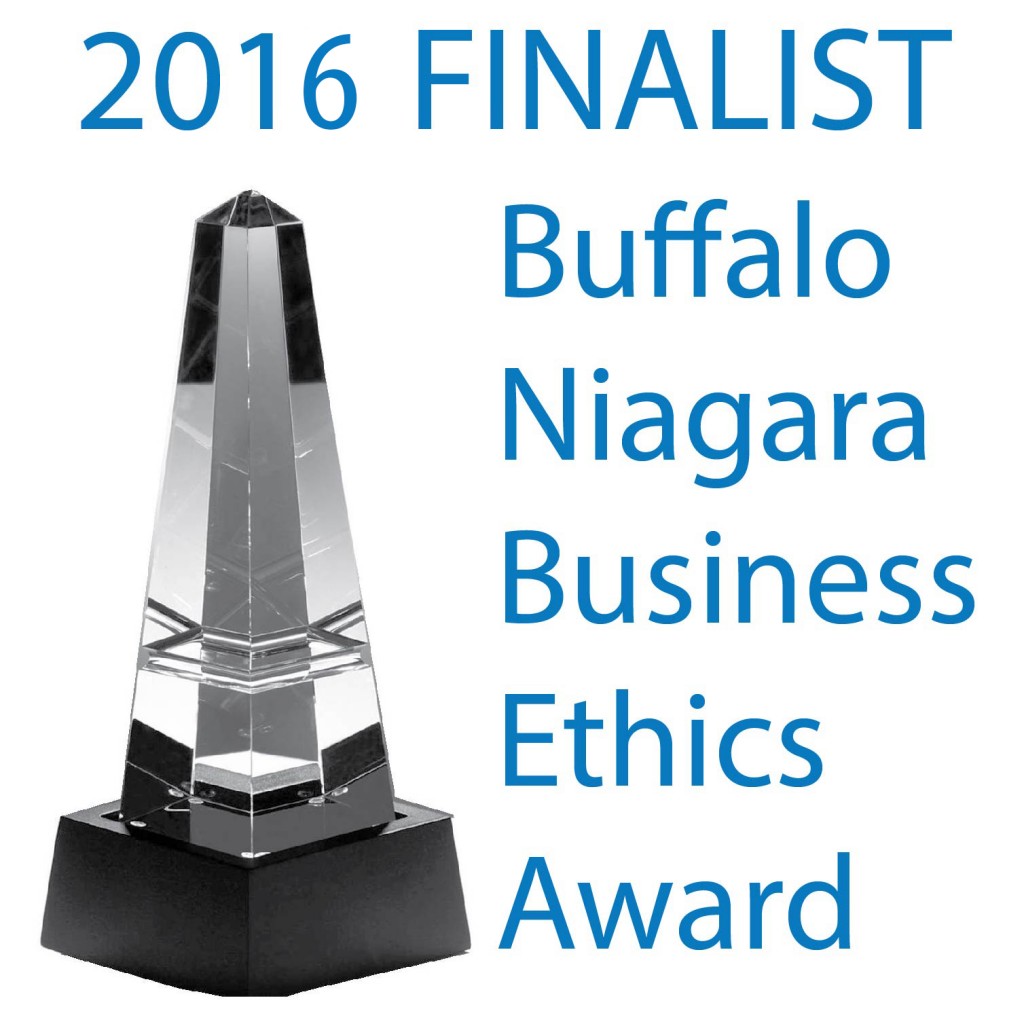 We understand that you have choices when it comes to fulfillment, so why should you choose to work with us? Trust is huge, and we know that you are trusting us to make sure your business operations are not interrupted. We will do whatever it takes to get the job done as close to perfect as possible. We don't want to brag, but we haven't been finalist for the Buffalo Niagara Business Ethics Awards for just being ethical, we are finalists because our customers trust us to do the right thing for them, at all times.
If you have questions about Fulfillment by VoIP Supply please contact our Director of Sales Christian Buerk at cbuerk@viopsupply.com or visit VoIP Supply website.
Source: http://www.voipsupply.com/blog/voip-insider/fulfillment-by-voip-supply-what-makes-us-stand-out-against-the-rest/
Publish Date: April 1, 2016 5:00 AM
---
If you have certain DECT IP Phone requirements that must be met before you are completely sold on a DECT Headset, then Grandstream's newly released DP750/ DP720 DECT solution is a product worthy of your consideration. But don't take my word for it, let the facts speak for themselves.
Great HD Audio Support:


Excellent Range:


Quality Design:


Up to 10 SIP Accounts:


Up to 10 lines per handset and up to 5 concurrent calls:


If those couple of key features got you excited, let me tell you exactly what this DECT solution is all about.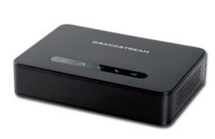 The DP750 is a long-range DECT VoIP base station that has the ability to host up to five DP720 cordless DECT handsets. The DP750 DECT base station is small, rectangular shaped and supports Power over Ethernet (PoE). It features a set of backlit LED status indicators, a button used for pairing handsets, a micro USB power jack and a Ethernet jack. The DP750 can be wall mounted for greater positioning flexibilities that is unobtrusive.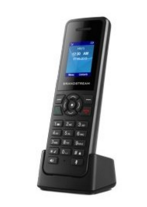 The DP720 wireless handset is made of a robust plastic material that gives it a durable and solid feel. It features HD Audio capabilities with support for both G722 and Opus, full duplex speakerphones, as well as full HD voice for both the earpiece and the speakerphone. It has a 3.5 mm headset jack, as well as backlit color display and user-friendly menus that are easy to navigate. Users can enjoy call handling features while on a call: transfer, hold and conference.
When you combine the DP750 and the DP720, you get a powerful solution that will meet and surpass your expectations.
As a combined solution, the DP750/ DP720 offers a range of 50 meters indoors and 300 meters outdoors. Users can configure up to 10 individual SIP account/ lines to the system.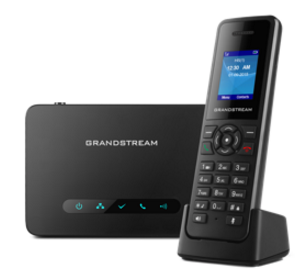 This combo surpasses Grandstream's old DECT series. It provides excellent HD support and allows users the flexibility to move around as they work without the worry of loosing connection due to increase distance, or the nuisance of bad audio quality.
If your list of DECT Phone requirements includes excellent range, superb audio and voice quality, and the flexibility of being able to add up to ten individual lines, then the DP750/ DP720 is here to meet your needs. And if you are still unsure if this DECT solution is right for you, it's also worth nothing that Grandstream is the only manufacturer who supports the Opus codec in their new DP720 handset, which boosts the audio quality of the device by a whole lot.
Grandstream Networks Inc. has been providing SIP Unified Communications solutions since 2002. They offer quality, and product value backed by their warranty and support guarantees. If you are interested in DP750/ DP720, please signup here, we will notify you as soon as they are available:

To check out the any of Grandstream's product offerings, please visit Grandstream's web page at VoIPSupply.com.
Source: http://www.voipsupply.com/blog/voip-insider/grandstream-dp750-and-dp720/
Publish Date: March 29, 2016 5:00 AM
---
Facing fast-changing Information Technology, brand management has now become more important and complex than ever before. As a VoIP provider, your brand is an implied promise for the quality of your VoIP equipment and service.
VoIP Fulfillment by VoIP Supply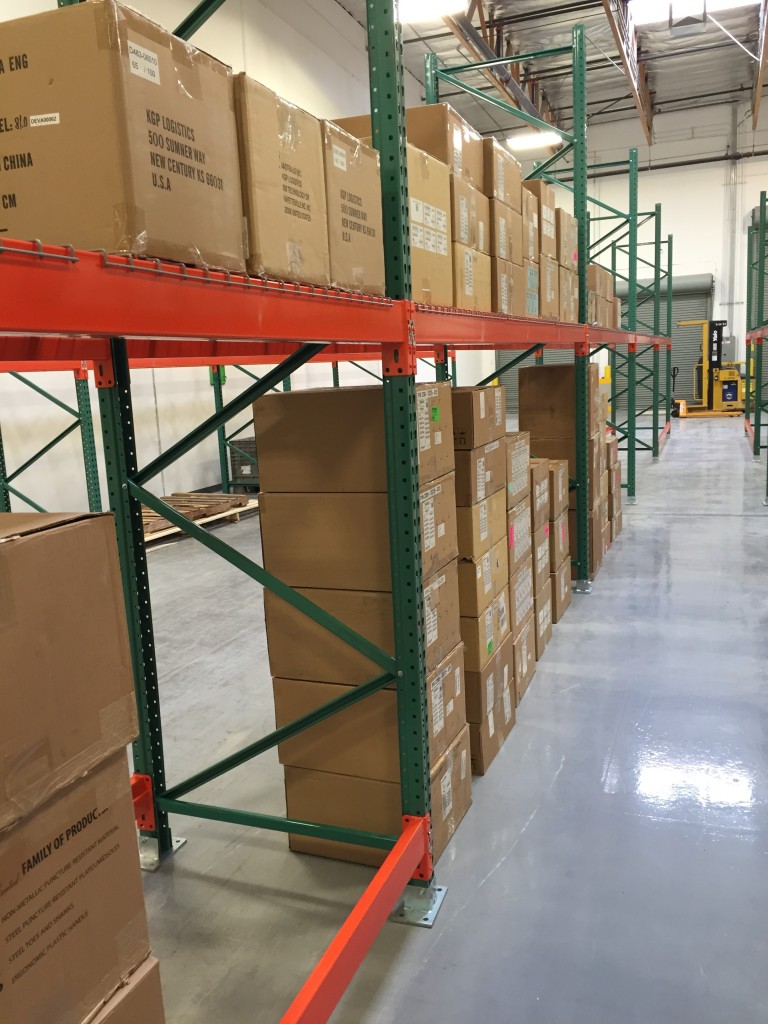 With the VoIP Fulfillment by VoIP Supply, you can magnify your brand recognition quickly in a cost-effective way. Our VoIP Fulfillment experts are here to make sure you stand out against the rest and make your business a success.
From faceplates, marketing materials, to personalized notes, we can customize anything you need to meet your business needs. Fulfillment by VoIP Supply presents precise first impressions to your customers and takes your operation to the next level.
More Than Just Branding
Aside from product branding, Fulfillment by VoIP Supply also provide a lot of other services to help your business succeed, which include:
Products and Configuration
Warehousing and Logistics
Ordering and Integration
Account Management and Support
Check out our Reclaim Program! VoIP Supply's Reclaim Equipment Buyback Program is your outlet for selling off your used and excess VoIP equipment. With Reclaim you can submit your equipment for sale to VoIP Supply and receive fair market value for it allowing you to "reclaim" a portion of your original investment.
Interested in learning more about the VoIP Fulfillment by VoIP Supply? Contact our Director of Sales, Christin Buerk, at (716) 531-4317 or cbuerk@voipsupply.com or visit VoIP Supply website. We are here to help and will be happy to answer any questions you may have.
Source: http://www.voipsupply.com/blog/voip-insider/boost-your-brand-through-the-voip-fulfillment-by-voip-supply/
Publish Date: March 28, 2016 5:00 AM
---
VoIP Network Requirements Checklist
Can't wait to follow the VoIP trend and start enjoying the benefits that VoIP has to offer? Don't rush! One step back to check and make sure your network is ready before switching to a VoIP system can save you a lot of trouble in the future. Now, ask yourself the following 5 questions to gear up for the new change.
Question 1: Do I Have Enough Bandwidth?
Bandwidth is the amount of data your internet can send and receive during a certain period of time. The required bandwidth varies from the number of users and concurrent calls. The more people on the phone at the same time, the more bandwidth or other network services and applications you may need.
Here's a simple equation to estimate how much bandwidth is sufficient for your VoIP. Be aware the trade off between the sound quality and the bandwidth you need.
Required Minimum Bandwidth = The Number of Concurrent Calls X 100 Kbps (kilobits per second)
Ex: If you need 5 concurrent calls, you will need at least 5 X 100 Kbps bandwidth to support your calls. Remember to add some buffer to it in case you experience some unexpected busy times.
Question 2: What VoIP Call Quality Can My Network Offer?
Internet connection acts like the heart for VoIP system. Here are some factors that can affect your overall call quality.
Network Speed: Do a couple online speed tests during different times/ days to have an idea of the maximum upload and download streams you need. You can utilize some free speed test sites such as Bandwidth Place and Testmy.net.
Latency: A measure of the delay in a call. With round trip latencies above 300 msec or so, you may experience annoying talk-over effects.
Packet Loss: The amount of conversation you loss during the call. Usually the lower the packet loss percentage is, the better the audio quality will be.
Jitter: Determine how variable latency is in a network. High jitter, greater than approximately 50 msec, can result in both increased latency and packet loss.
Question 3: What Type of VoIP Phones and Router Do I Use?
To make the best use of your network, you have to make a wise decision on the types of phones and equipment you use. There are different types of VoIP phones available on the market such softphones, hard phones, and wifi phones. You can use your traditional phones along with Analog Telephone Adapters (ATA) to work on VoIP system as well. You will also want to make sure your router/ firewall is VoIP compatible.
Question 4: Do I Have Other Special Requirements?
Thinking thoroughly to cover all the special requirements you might need before you upgrade to VoIP will save you a lot of hassle later on. For example, If you need to connect to remote users or remote sites, you may need to increase the bandwidth and/ or choose the right ATA to extend the connection.
Question 5: Have I Included My Future Plan?
Thinking ahead always helps you succeed and might save you a fortune. Depending on how fast you plan to expand your business, extra investment on the VoIP system may be necessary to keep up your plan. If you don't have a growth plan yet, start one now!
I Am All Set. What's Next?
After answering all the questions above, now you know whether your network can handle the VoIP service you want. Once your network is ready, you need to select an ideal unified communication solution that connects everything together and provides you the features you need.
Have more questions to ask? Contact our dedicated VoIP experts today at 1-800-398-VoIP or at wecare@voipsupply.com. We are here to help and will assist you with anything you need for VoIP.
Source: http://www.voipsupply.com/blog/voip-insider/can-your-network-handle-voip/
Publish Date: March 25, 2016 5:00 AM
---

Whether you are looking for an opportunity to grow your business exponentially or to bring in additional income to pay off debt, the VoIP Supply Partner Program has the right resources to help you reach your goals. Designed to assist our partners in offering the perfect telecommunication solution to their clients, the VoIP Supply Partner Program provides two options for all you who are interested:

No matter what you choose, we're here to help you succeed. Here are five main benefits that explain why you should consider joining the VoIP Supply Partner Program:
BENEFIT 1: Competitive Commission
VoIP Supply offers industry aggressive commissions to our partners which means extra income for you to put into growing your business.
BENEFIT 2: Comprehensive Solutions and Resources
VoIP Supply has built lasting relationships with industry leading vendors and partnered with North America's most reliable names in VoIP services for: Hosted PBX, SIP Trunking and Hosted Fax. Utilizing the network of integrators, we are able to pair you with an installation partner and provide your customer the highest level of service and most competitive solutions.
BENEFIT 3: Dedicated Technical Support
VoIP Supply and our Partners are here to help you and your customers with any VoIP questions. Joining the VoIP Supply Partner Program, you can fully concentrate on your core business and let us take care of the technical issues.
BENEFIT4: Reliable and Trusted Partner
VoIP Supply is a trusted, certified partner that you can rely on. We have gained a lot of business recognition including:
A + BBB Rating

B Corporation Certified (1st Company in Telecom) since 2012

Buffalo Business First: Top Private Companies List (10 years)

Western New York's Most Admired Companies List (2012, 2013)
See more VoIP Supply recognition here.
BENEFIT 5: More potential benefits to come
VoIP Supply Partner Program is not set in stone! We continue to grow and evolve to better fit your businesses' needs and will be providing more benefits in the future.
Take action TODAY. We welcome you to join the VoIP Supply Partner Program and are excited to work with you in the near future. To have more information about the program or sign up to be a partner, please contact our Channel Manager, Donald Stefanie at (716)-213-6906 or dons@voipsupply.com or visit VoIP Supply website. We are here to help and will be happy to answer any questions you may have.
Source: http://www.voipsupply.com/blog/voip-insider/5-benefits-to-join-the-voip-supply-partner-program/
Publish Date: March 24, 2016 5:00 AM
---
Our tech support team at VoIP Supply offers great pre- and post-sales support plus provisioning, consultations, configuration, and installation help. We get a lot of VoIP hardware and software questions and would like to share the solutions with everyone.
In the previous Mom's calling Q&A series, we have discussed: How to extended connection to a remote site. Today, we have more new real questions and answers from VoIP users just like you.
WHY DOESN'T SNOM 710 PHONE RING WHEN SOMEONE CALLS?

Q: I have a Snom 710 phone on my desk at work and it will not ring when someone calls me. I have to look at my computer screen to realize that I have missed another call. How can I solve this problem?
A: There could be many things causing a phone not to ring. Please check to make sure the phone is registered to the phone system first, then check both your phone and phone system to make sure it is not on "do not disturb" (DND) mode.
STAY TUNED
Come back for more VoIP questions and answers next time! If you have VoIP questions to ask us, please submit a technical support ticket or contact our VoIP experts today at (866) 582-8591
Source: http://www.voipsupply.com/blog/voip-insider/why-doesnt-my-snom-710-phone-ring/
Publish Date: March 23, 2016 5:00 AM
---
With the new release of so many products in the past several months, VoIP Supply would like to provide a list of what we believe are the most relevant and trending SIP Phones in the industry.
For those of you who don't know, SIP phones come in all shapes and sizes, with a variety of features and functionalities- and they're not just limited to your basic office desk phones! SIP communication devices cover a variety of communication styles, from 1:1 desk devices that encompass multi-line conference abilities to your classic conference phone or video phone. There truly is no limit to the different ways that everyone can utilize SIP.
So, with that being said, let's dive into the newest SIP products that are now available at VoIP Supply:
Panasonic KX-HDV Series
The Panasonic KX-HDV series consists of three models: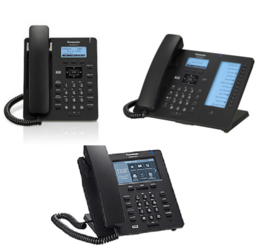 KX-HDV130– a basic 2-line SIP phone that boasts HD audio, a full duplex speakerphone, and also dual LAN ports.
KX-HDV230– a standard, 6-line SIP phone, the KX-HDV 230 features a variety of functionalities including, but not limited to, 3-way conferencing, 5-inch self labeling LCD function key panel, and also a plug and play configuration.
KX-HDV330– *coming soon* an enterprise level 12-line SIP phone, the KX-HDV330 features built-in bluetooth, up to 2,500 contacts, and a 4.3-inch color TFT LCD with touch panel.
Grandstream's GXP Series and Conferencing Unit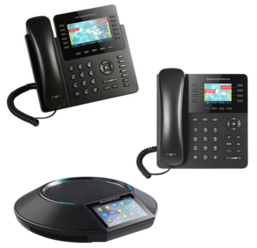 The newest GXP models from Grandstream Networks consist of:
GXP2135– an 8-line IP phone, this model also features 8 dual-color line keys, 4-way conferencing, as well as built-in Bluetooth, PoE, and USB ports.
GXP2170– a 12-line enterprise IP phone, the GXP2170 features up to 12 line keys, built in Bluetooth, 5-way audio conferencing, and also built in USB ports.
The newest conference solution from Grandstream Networks:
GAC2500– this product is part of a fully operational Android 4.4 conference unit. With a multi-faceted feature set, this model is an Android Enterprise conference phone that fully integrates with the Google Play store and also offers WiFi support, and HD quality audio.
Mitel (Asatra) 6873 SIP Phone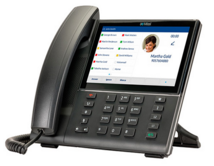 A fully-featured executive style phone, this model supports up to 24 lines and features a 7 inch touch screen for easy use. Some other features for this phone are as follows:
Built in USB port
Touch QWERTY keyboard
48 Programmable Soft Keys
Intuitive GUI and Navigation Menus
30 Context-sensitive soft keys
Yealink SIP-T49G Video Phone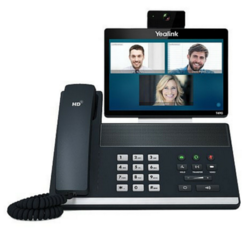 Designed for enterprise grade, executive businesses, the SIP-T49G Video phone offers the following features:
8" capacitive touch screen
Built in WiFi and Bluetooth 4.0
HDMI Output
3-way video conferencing
5-way mixed audio/video conferencing
This product has been designed to meet the needs of today's busy executive and/ or team leader.
These phones are just some of the great solutions that VoIP Supply has available. We encourage you to check out our site at www.voipsupply.com to see what other great new VoIP equipment is available.
We want to hear from you! Questions or comments about this blog? Let us know in the comment area below or email us at wecare@voipsupply.com!
Source: http://www.voipsupply.com/blog/voip-insider/favorite-sip-phones/
Publish Date: March 23, 2016 5:00 AM
---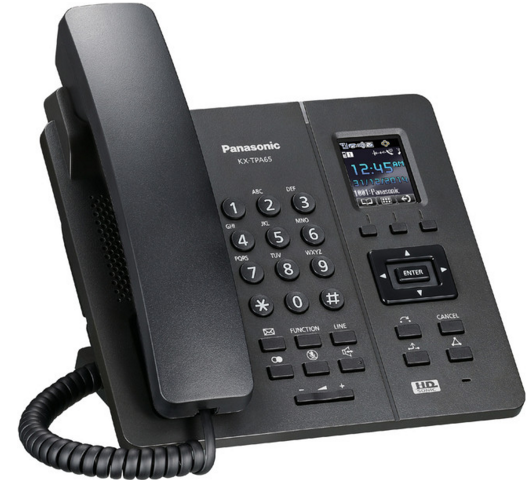 Are you an innovative thinker who appreciates avant-garde ideas? If you answered yes, then we think the TPA65 will be your cup of tea.
At first glance, it looks like a typical desk phone, but what you don't realize is that it is a DECT phone that is compatible with the KX-TGP600 smart IP wireless phone system. What does this mean? It means that the TPA65 DECT phone offers the same perks as a desk phone but without cords! It can be wirelessly connected by means of the KX-TGP600, allowing for an easier installation process and flexible use of space.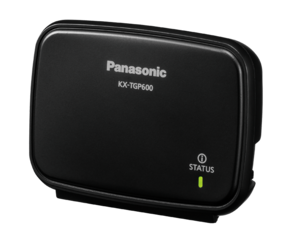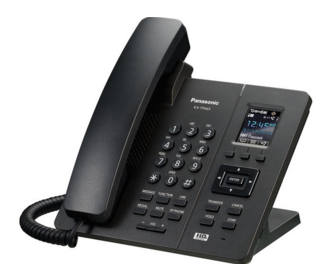 KX-TGP600 KX-TPA65
What else does the KX-TPA65 Wireless Desk Phone have to offer?
1.8" color LCD with backlight
3-color LED indicator
HD wideband audio (G.722)
Phonebook holding up to 500 addresses
Full Duplex Speaker Phone
Noise Reduction
Wideband Audio
DECT Encryption
Integrated Headset Jac
Optional Wall Mounting
And don't forget,
Easy Installation without wired LAN
The TPA65 is a great solution for users looking to have the professional look of a desk phone and its features, with the added bonus of wireless connectivity. You can place the TPA65 anywhere in a room without being restricted by telephony cords.
To find out more about the TPA65 or to chat with us for any other VoIP need, please don't hesitate to call us at 1-800-398-VoIP, and our VoIP Solutions Specialists would be glad to assist.
Source: http://www.voipsupply.com/blog/voip-insider/tpa65-wireless-dect-desk-phone/
Publish Date: March 22, 2016 5:00 AM
---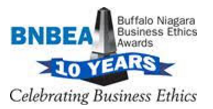 VoIP Supply is excited to announce that we are finalists for the 2016 Buffalo Niagara Business Ethics Award (BNBEA).
This award is presented by the Buffalo Niagara Business Ethics Association. The Crystal Award will be presented to one finalist in each business size categories on May 12th of 2016.
Each entry goes through a multi-round judging process. Some of the areas we are judged on are executive commitment to ethics, our internal ethics program and employee buy-in, identification of past ethical challenges and how they were resolved and ethical commitment to workplace, customers, and community.
We are completely honored to be finalists and are looking forward to the event in May. Thank you to the Buffalo Niagara Business Ethics Association for this amazing opportunity.
Please stay tuned for the results!
Source: http://www.voipsupply.com/blog/voip-insider/2016-buffalo-niagara-business-ethics-award/
Publish Date: March 21, 2016 5:00 AM
---
With the recent release of the RenegadePBX mini, and the RenegadePBX 1U, VoIP Supply has finally completed its PBX family with their release of their RenegadePBX Pro model.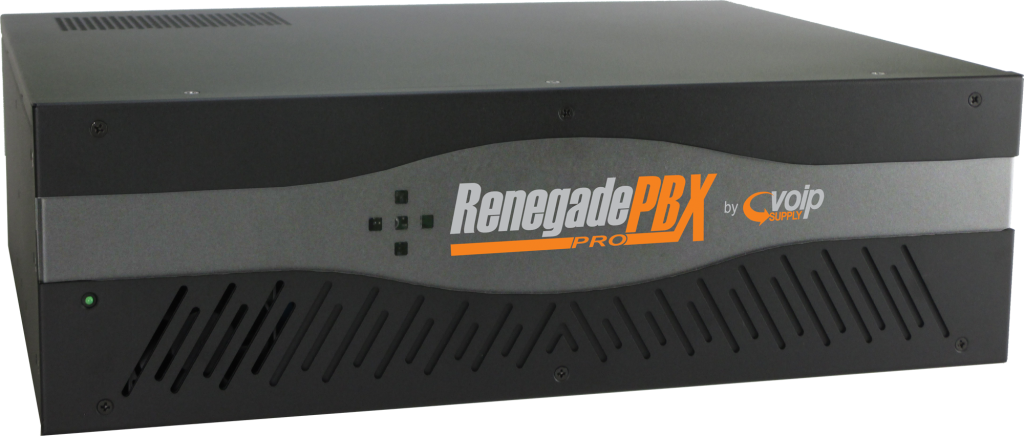 Fully made in the U. S. A the RenegadePBX Pro is a 3U sized PBX that has been built to accommodate the needs of enterprise class businesses; a void that VoIP Supply has seen a large demand to fill.
An open-source PBX, the RenegadePBX Pro by VoIP Supply features a robust base configuration and has the ability to host either 3CX, Elastix, AsteriskNOW, FreePBX, Ezuce Uniteme/SIPXCom, as well as Digium's Switchvox platform- allowing any business to utilize the software of their choice that will better suit their company's needs or legacy system.
RenegadePBX ProFeatures and Configuration
VoIP Supply stands behind the quality of the RenegadePBX Pro and has featured the following technology that makes this solution stand out among its competitors:
Intel i5-3550 LGA 1155 CPU
500GB SATA hard drive
4GB DDR3 RAM (Upgradeable to 16GB)
400W power supply
4PCI slots, three PCI Express slots (One 1x PCI-E, One 4x PCI-E, One 16x PCI-E)
Video Out (HDMI, DVI, VGA), mouse and keyboard ports
6USB Ports
Dual GbE ports
On board audio
300 extensions/ 100 concurrent calls (varies on configured specifications and system usage)
Pre-configured with FreePBX (Asterisk 11 or 13)
We want to hear from you! Tell us your thoughts about the RenegadePBX Pro below or contact us today at 1-800-398-8647 to find out more about the Renegade PBX Family.
Source: http://www.voipsupply.com/blog/voip-insider/first-look-renegadepbx-pro-now-available-at-voip-supply/
Publish Date: March 21, 2016 5:00 AM
---
We are proud to announce that we have once again been nominated as one of The Best Places to Work in WNY 2016. The award is sponsored by Buffalo Business First and Quantum Market Research.
There were 150 companies that applied for the awards this year and 85 of them were nominated to be finalists! This year our employees had to rank us on maintaining high standards of accountability, creating exceptional customer experience, cultivating a great company culture and having core values that are supported by both management and stakeholders.
"The reason this nomination means so much to us is because we were nominated by our employees," said Paula Griffo, President & CFO of VoIP Supply. "We really take pride in knowing that they love what they do and the company."
Here's what one of our employees had to say:
"I have enjoyed working here for just over 5 years at this point. We have an excellent culture and work environment. It's challenging, however everyone is pulling in the same direction making it fun to reach the goals we set and celebrate!"
A huge thanks to Buffalo Business First and Quantum Research for this opportunity. We'd also like to thank all of our amazing employees who are the most passionate, hardworking group people, we are lucky to have all of you on our team!
Source: http://www.voipsupply.com/blog/voip-insider/voip-supply-is-nominated-as-one-of-the-best-places-to-work-in-wny-2016/
Publish Date: March 18, 2016 5:00 AM
---

VoIP Supply LLC. North America's leading provider of VoIP solutions is excited to announce the addition of a West Coast warehouse and provisioning site, located in Las Vegas, Nevada.
Since 2005, VoIP Supply has been successfully completing VoIP fulfillment for clients directly through our warehouse location in Buffalo, NY. Over the years VoIP Supply has added, and expanded on our provisioning and fulfillment capabilities to meet our customer's needs and stay ahead of changes in technology. With such high demand, Ben Say, Founder and CEO of VoIP Supply knew it was time to expand and grow.
"We understand the value this location will bring to our current and future fulfillment partners," Says Ben Sayers, Founder and CEO of VoIP Supply. "With this addition, we will be able to increase services such as fulfillment, provisioning, PBX configuration and much more."
Along with fulfillment and provisioning services, VoIP Supply aims to increase the awareness and presence of their Reclaim program. Our Reclaim program is a superb outlet for selling off used and excess VoIP equipment and receiving fair market value.
If you are interested in more information about our fulfillment, provisioning or Reclaim services contact us at 1-800-398-8647 or visit our website at http://www.voipsupply.com
ABOUT VOIP SUPPLY FULFILLMENT
The team behind VoIP Fulfillment by VoIP Supply has been providing provisioning and fulfillment to VoIP Service Providers since the industry's beginning.
Many of our past and current customers were pioneers in residential and hosted VoIP back in the early 2000 era. By taking advantage of the services that we have to offer and the expertise we have in-house, these customers have been able to focus on the sales and marketing aspect of their business rather than trying to get pallets and boxes shipped in and out of their offices.
Our services have continued to evolve and improve over time, leveraging current technologies and passing along the access and efficiency to our customers.
ABOUT VOIP RECLAIM
VoIP Supply's Reclaim equipment buyback program is your outlet for selling off your used and excess VoIP equipment.
With Reclaim you can submit your equipment for sale to VoIP Supply and receive fair market value for it allowing you to "reclaim" a portion of your original investment.
ABOUT VOIP SUPPLY
VoIP Supply, LLC (www.voipsupply.com) is your trusted source for everything VoIP; from our large selection of name-brand hardware to our CloudSpan Marketplace. VoIP Supply provides you with a fully staffed inbound call center with licensed, certified and highly trained VoIP experts that can help you with any problem you might have. Whether you are a home user, business, reseller or service provider, VoIP Supply has the products, experience and expertise to make your deployment a success.
VoIP Supply is a three-time Inc. 500/5000 honoree, listed by Business First as one of WNY's Most Admired Companies, as well as being consistently ranked one of Western New York's Best Places to Work. VoIP Supply is also the first Certified B Corporation in Western New York.
Our dedicated Solution Specialists are here to help, so call us today at 1-800-398-VoIP or visit our website at www.voipsupply.com
Source: http://www.voipsupply.com/blog/voip-insider/voip-supply-announces-the-addition-of-a-west-coast-warehouse-and-provisioning-site-in-las-vegas/
Publish Date: March 17, 2016 5:00 AM
---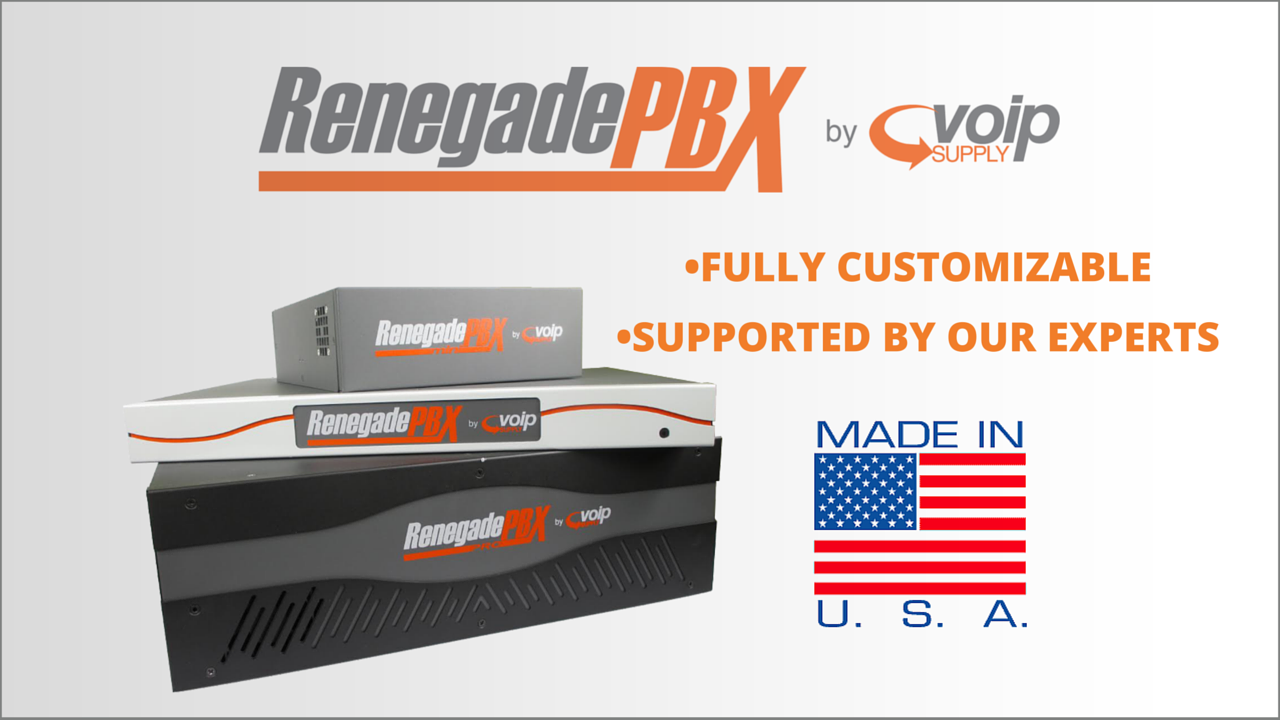 When it comes to choosing a business phone system, there are a few key requirements that move to the top of the list for me.
Customizability
Ease of Setup
Open Source availability
RenegadePBX appliances can be custom tailored to your needs
Since the RenegadePBX appliances are manufactured by VoIP Supply in the United States, we have the capability to make quick adjustments when necessary.. We also understand that the ability to have choices really can impact the functionality of your PBX. Some of the customizations we offer are:
Telephony Card Configuration – select the brand of card and the type/amount of ports you need
Software Platform – we can upload any unified communications platform you would like to the appliance before shipment
Provisioning – We can fully setup and provision your PBX appliance to be ready to go upon arrival
Our Provisioning Lab helps you with Setup
Once you're able to make all the necessary adjustments and add-ons you may need for your appliance, the setup will be your next big hurdle. We are willing to take as much of that off your plate as possible.
With our provisioning lab, we have the ability to setup and configure your business phone system prior to it leaving any of our warehouses. We will work with you and your VoIP service provider to make sure things are pointed in the correct direction for full compatibility.

We can offer you VoIP Service as well
The CloudSpan MarketPlace by VoIP Supply where our experts will pair you with the right service provider. Within the CloudSpan MarketPlace our solutions experts have access to multiple different VoIP providers allowing them to tailor your VoIP service needs.
We are here to help after you purchase
Should you have issues with your RenegadePBX appliance we are able to offer our technical support team here at VoIP Supply. We are just a phone call or an email away to help get you to a solution.
Contact us today!
Contact one of our VoIP Solution Experts today at 1-800-398-VoIP or wecare@voipsupply.com. They will be able to get you setup with the perfect RenegadePBX configuration for your business.
Source: http://www.voipsupply.com/blog/voip-insider/why-choose-the-renegadepbx-for-your-business-phone-system/
Publish Date: March 17, 2016 5:00 AM
---
We are proud to announce we are the recipients of Digium's 2016 Pinnacle Partner Award for Direct Marketing Partner of the Year.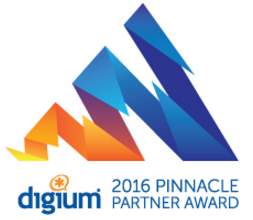 "This is the 4th time that we have been the recipient of this award and we couldn't be happier," said Ben Sayers, Founder and CEO of VoIP Supply. "We are honored to be recognized for our partnership with Digium and will continue our commitment to offer our customers value-added Digium solutions."
These awards are presented to outstanding distributors, resellers, agents (US) and direct marketing partners in North America, Europe, Middle East, Africa, Asia Pacific, Australia/ New Zealand, and Latin America. They are presented annually to Digium's leading partners who have excelled in developing and growing their partnership with Digium and driving customer success for either premise solutions or cloud-based Switchvox Business Communications Solutions or Asterisk Custom Communications Solutions.
As a Digium partner, we are certified to sell Digium's Unified Communications (UC) and VoIP solutions, IP phones, gateways, telephony cards, Asterisk® support, and Switchvox appliances.
About Digium
Digium®, Inc., the Asterisk® Company, created and is the innovative force behind Asterisk, the most widely used open source telephony software.
Since its founding in 1999 by Mark Spencer, Digium has become the open source alternative to proprietary communication providers, with offerings that cost as much as 80 percent less. Digium offers Asterisk software free to the open source community and offers Switchvox, Digium's Unified Communications solution to power a broad family of products for small, medium and large businesses.
The company's product line includes a wide range of telephony hardware and software to enable resellers and customers to implement turnkey VoIP systems or to design their own custom communications solutions. At Digium, we are changing the way businesses communicate.
Source: http://www.voipsupply.com/blog/voip-insider/digiums-2016-pinnacle-partner-award/
Publish Date: March 15, 2016 5:00 AM
---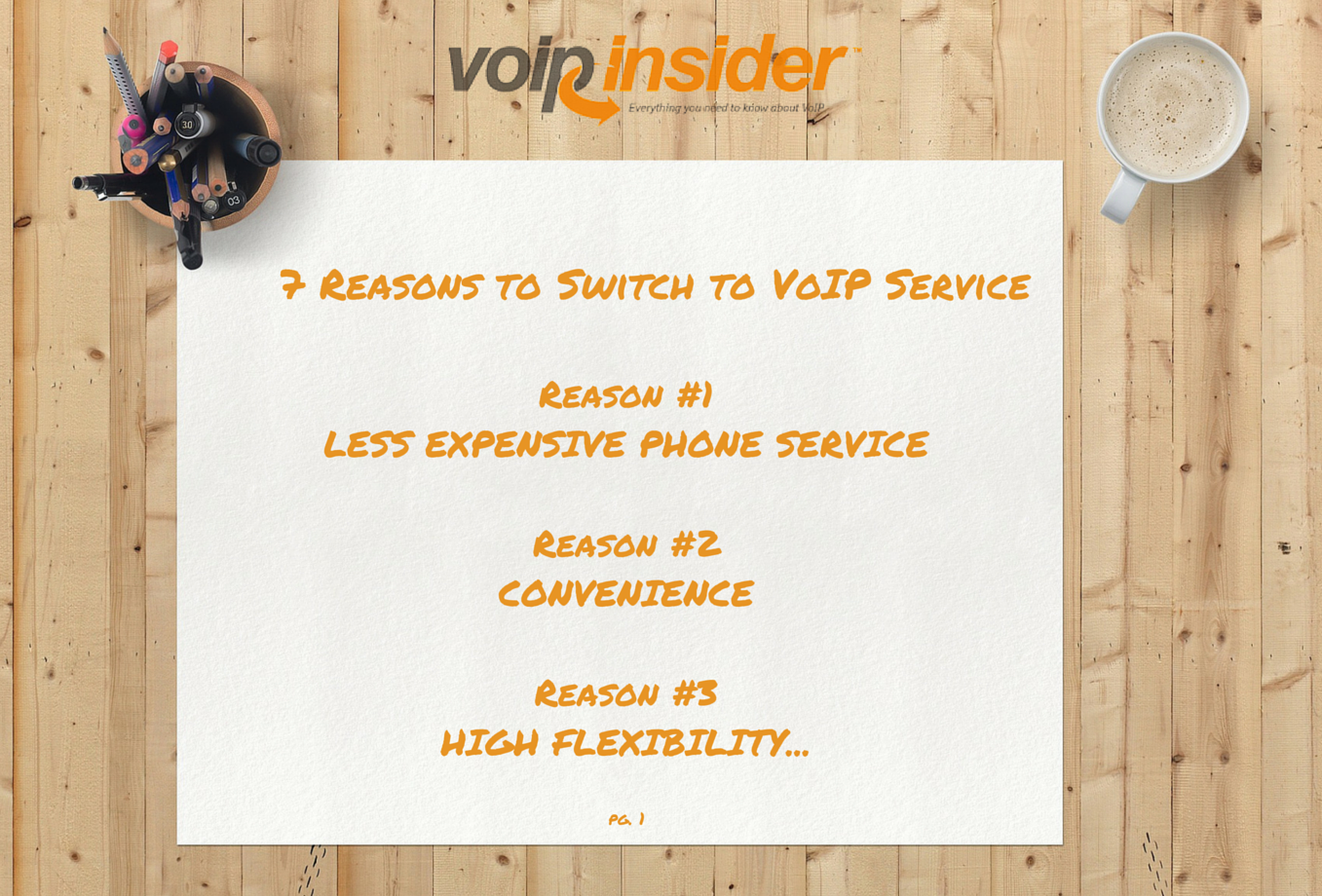 The decision of moving your phone system over to VoIP sometimes does not come easy and may inherit some speed bumps along the way. Here are 7 reasons why you should take the time to move over to a VoIP phone system.
Check out these benefits with a short description of each.
Reason #1
Less Expensive Phone Service
VoIP Service allows you to drop your old telephone service, reduce long distance costs and offer plans that allow you to only pay for what you use.
Reason #2
Convenience
VoIP service brings such features as call routing, voicemail to email, advanced call reporting and call presence. Also, the outward appearance won't change much to your users and that will ease the transition and learning period of the phone system.
Reason #3
High Flexibility
Whether you need to work from home or are out on a business trip you can log in to your business phone system remotely and receive all the benefits as if you were sitting right in your office. When you make calls you can appear to be calling from the same number and you will be able to dial extensions to reach coworkers.

Reason #4
Slow Implementation – Test it out on part of your system
There is no need to make the big switch all at once. With a VoIP Service you have the option to slowly transition your business phone system. Once you try it out with a few extensions/users you can decide to move forward or stick with your current system.
Reason #5
Eliminate phone wiring
Your VoIP phone system will use your existing internet cabling. Since you can drop your current telephone provider you have the choice to remove cabling in your building.
Reason #6
Scalable
With a business phone system you have to ability to add/remove users very simply. When your business is growing you need to add/replace employees rapidly and this type of business phone system allows it to happen with ease.
Reason #7
Easier to manage because of web/GUI based configuration interface
An IP PBX can be managed via a web-based configuration interface or a GUI, allowing you to easily maintain and fine tune your phone system.
I hope the reasons help to alleviate your worries about making the switch to VoIP. If you ever have additional please contact us at 1-800-398-8647 or wecare@voipsuppy.com.
Source: http://www.voipsupply.com/blog/voip-insider/7-reasons-to-switch-to-voip-service/
Publish Date: March 9, 2016 5:00 AM
Page: 1 | 2 | 3 | 4 | 5 | 6 | 7 | 8 | 9 | 10 | 11 | 12 | 13 | 14 | 15 | 16 | 17 | 18 | 19 | 20 | 21 | 22