VoIP Supply - ContactCenterWorld.com Blog Page 23
Page: 1 | 2 | 3 | 4 | 5 | 6 | 7 | 8 | 9 | 10 | 11 | 12 | 13 | 14 | 15 | 16 | 17 | 18 | 19 | 20 | 21 | 22 | 23 | 24 | 25 | 26 | 27 | 28 | 29 | 30
Maybe, we are a little biased over here at VoIP Supply but we think VoIP service brings an added value to a business or home office. We have been doing this for almost 15 years now! Hopefully at the end of this article you'll grow fonder of VoIP!
You will save money!
With reduced costs for long distance calls and the ability to add/drop lines as needed, you will begin to see your monthly bill go down. Also, you can reduce time spent on upkeep or trouble shooting issues by allowing a VoIP service to handle all that for you. Which is generally called Hosted VoIP Service.
Work from anywhere
With a VoIP phone system you have the ability to access your phone system from anywhere you have an internet connection from. Make and receive calls from your hotel, home office or local coffee shop. This will make the work/life balance a little more attainable.
One great VoIP feature that allows you not to be tied to your desk is Find Me/Follow Me. Check out the video below to learn a little more about that!
VoIP Service analytics make you work more efficiently
When it comes to your team talking on the phones with customers you want to be able to make sure all is being taken care of. With call recording, talk time and the ability to listen in on live calls. you can be very hands on with the entire team.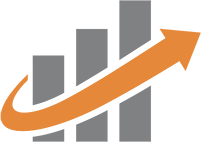 A little healthy competition can't hurt! If you're looking to engage with your sales team check out this cool feature that allows you to create competitions amongst your sales team. Here's an example, you noticed the higher the average time on a call the better more successful you will be with that customer. You can create a competition with your advanced analytics that gives all the team members involved to see their call stats and also where they stand against other competition.
Instead of having an employee manually putting this information in you save time and money by having it automated.
Never listen to a voicemail again
When it comes to missing a call (either by accident or on purpose!) it can be a bit of a pain to listen to the voicemail. You may also y be out of the office and forget to turn on your Find Me/Follow Me feature and missed a call. VoIP gives you two new options!
Voicemail to email & voicemail to text
With your voicemails sent to your email you can listen to the recording direct from your inbox, at your desk or on your mobile device. When receiving a text message for your voicemail you will get the entire voicemail transcribed into a message. This can be very useful if there is information within the voicemail that you may want. No need to go back and listen to a message multiple times.
If you have any questions about VoIP hardware or service please do not hesitate to contact us either at 1-800-398-8647 or voipexperts@voipsupply.com

Source: http://www.voipsupply.com/blog/voip-insider/why-we-love-voip-service/
Publish Date: July 19, 2016 5:00 AM
---
Our tech support team at VoIP Supply offers great pre- and post-sales support plus provisioning, consultations, configuration, and installation help.
We get a lot of VoIP hardware and software questions and would like to share the solutions with everyone.
In the previous Mom's calling Q&A series, we have discussed: How Do I Transfer a Phone Book to a GXP2130? Today, we have more new real questions and answers from VoIP users just like you.
How to Set Pin Number for a Route on a Grandstream System
Q: I need to set Pin numbers for each user before generating international calls. I am using a Grandstream System. How can I do that?

A: A Pin number for a particular route can be set in the following steps: Web GUI-> PBX -> Basic/Call Routes-> Outbound routes -> Password.
You can find more information in the document: Grandstream User Manual. (See page 181: Configure the password for users to use this rule when making outbound calls.)
Stay Tuned
Come back for more VoIP questions and answers next time! If you have VoIP questions to ask us, please submit a technical support ticket or contact our VoIP experts today at 866-582-8591.
Source: http://www.voipsupply.com/blog/voip-insider/how-to-set-pin-number-for-a-route-on-a-grandstream-system/
Publish Date: July 13, 2016 5:00 AM
---
As most of you know, having a headset at work can make your job a whole lot easier than having to hold a handset all day. Picking up, hanging up, and being tethered to a short cord can be draining throughout the work day.
Another thing that can be just as important as freeing yourself from your desk phone is hearing the person on the other line. It is important to be able to hear whomever you are speaking with; loud and clear. This is where a common mistake can be made when dealing with headset volume.
Did you know that headset volume is affected, not just by your headset setting, but a combination of the phone's volume setting as well? By adjusting the volume directly on your headset does not affect the volume setting on your actual phone.
If you find that it is still too quiet after turning up your headset, or hard to hear the person on the other line, then be sure to check your phone's volume as well! To show you an example, we will use the Sangoma s700 pictured below.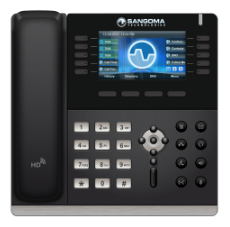 Adjusting the volume on your phone is always easy. On the front of most phones there should be a volume control, most likely with a + or a – to turn your volume up, or down. Keep in mind that you must adjust volume while your headset is in use. Otherwise you will be adjusting the phone's ring volume. On the Sangoma s700, you will see a headset icon appear on the screen and it will also say "Headset Mode!" indicating that you are in headset mode.
Here is an example of where to adjust your phone's volume on the Sangoma s700.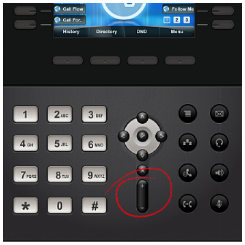 Once you find the right combination of your headset volume, and your phone's volume, you will be on your way to a more productive workflow! For more information regarding the Sangoma s700 click here!
Source: http://www.voipsupply.com/blog/voip-insider/perfecting-your-headset-volume-on-the-sangoma-s700/
Publish Date: July 7, 2016 5:00 AM
---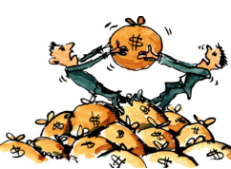 Every marketer has had the experience that your marketing strategy just didn't work no matter how hard you've tried. You might say – well, some industries are just not so prospective.
The fact is, Business Marketing is a dynamic system that has to change its tactics relentlessly to catch up with the customers. With the proper tools in place, every marketer like you can turn the uphill battle into an easy fight. Here we'll share some secrets of how VoIP can boost your marketing efforts.
Make Tracking Marketing Campaigns a Breeze
The advanced analytics allow you to monitor all kinds of activities and make adjustments when appropriate. This feature not only enables you to evaluate your marketing efforts easily but also eradicates unethical activities within your organization.
What's even better is that you can assign unique phone numbers to each of your marketing campaigns and monitor the call volumes on the numbers you've assigned. In this way, you can effortlessly sort out the most effective marketing strategies.
Integrate Multiple Platforms into One System
Facing a great deal of existing marketing platforms (and a lot of emerging ones!), marketers tend to lose track of the prospects coming from various channels or miss out the best timing to interact with them.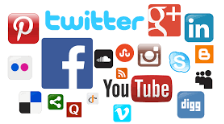 A VoIP system integrates multiple platforms such as mobile apps, instant messages, emails, and phone calls. You are able to gather all the information you need in one single place and catch up in real time.
Interact with Customers Anywhere, Anytime
As if was not enough, VoIP service even sets you free from your workplace without your customers knowing. The find me/Follow me feature guarantees you not to miss any calls/messages while you are away from your work. You can stay connected with your customers anywhere, anytime. After all, who wants to wait a long time for a company to respond?
Turn Marketing Leads into Sales Revenue
One benefit of integrating VoIP with your CRM system is that you can access to the latest customer information right in your phone system. You can also record all the communication history for future usage. That being said, customizing your conversation with your customers and turning more marketing leads into sales revenue will be attainable and painless!
VoIP service creates a lot of possibilities and it can be applied to a wide range of industries in many ways. If you are seeking an opportunity to make a change, take a look at VoIP and learn how it can fit in the right place.
Any questions to ask or thoughts to share? Contact our VoIP experts at 1-800-398-VoIP today! We're here to help you succeed.
Source: http://www.voipsupply.com/blog/voip-insider/make-voip-service-your-marketings-secret-weapon/
Publish Date: July 7, 2016 5:00 AM
---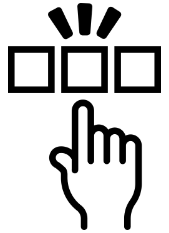 Are you overwhelmed by the amount of conference phone options available on the market and don't know where to start?
Instead of jumping into the purchasing decision and being stuck with the wrong solution, we suggest you spend some time to learn the basic functions of a conference phone and what advanced capabilities are available on the market.
Start at the basics
Looking at a conference phone with lots of powerful, outstanding features, we often get distracted and forget about the basic question – why do you need a conference phone? If a conference phone can't fulfill your basic conferencing requirements, then it's valueless for you.
No matter how many advanced features it comes with, be sure to start with the basics. Here are some of the common, basic functions your conference phone should have.
HD voice technology and 360 degree Audio
Power over Ethernet (PoE)/ USB
Call forwarding/ transferring
Depending on where you expect to use a conference phone, you should also be aware of the microphone pickup range and the number of participants the solution can support.
Additional Useful Features
Next, you should make a wish list of the conferencing features you'd like to have and the budget you're willing to pay. Here we collected some popular features that may be useful for your business applications.
Compatibility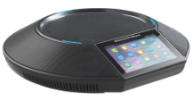 Make sure your solution is compatible with the platforms you use. For example, GVC3200 video conference allows full utilization of apps such as Skype for Business and Google hangouts.
Expansion Microphone

This could be useful when you have more participants in the meeting. Available options include: Yealink CP860, Konftel 300IP, and more.
Wireless Option
Hold wire-free conference calls where and when it is convenient. It makes sense if you plan to use the solution in multiple locations.
Recording

Recording function comes in handy when you need to recap the meeting later or use it elsewhere for other purposes.
Other Functions
Touch Screen and Speed Dial speed up your calling process; Busy Lamp Field (BLF) tells you when there's a call on hold. More other user friendly functions awaiting your exploration. Learn more!
Search for a certain conferencing feature? Need a solution suggestion? Contact our VoIP experts today at 1-800-398-VoIP or email at voipexperts@voipsupply.com to find out more information!
Source: http://www.voipsupply.com/blog/voip-insider/select-the-best-conference-phone-for-your-business/
Publish Date: July 5, 2016 5:00 AM
---
Our tech support team at VoIP Supply offers great pre- and post-sales support plus provisioning, consultations, configuration, and installation help. We get a lot of VoIP hardware and software questions and would like to share the solutions with everyone.
In the previous Mom's calling Q&A series, we have discussed: How to put a call from cordless phone on hold and pick up from the base phone? Today, we have more new real questions and answers from VoIP users just like you.
How Do I Transfer a Phone Book to a GXP2130?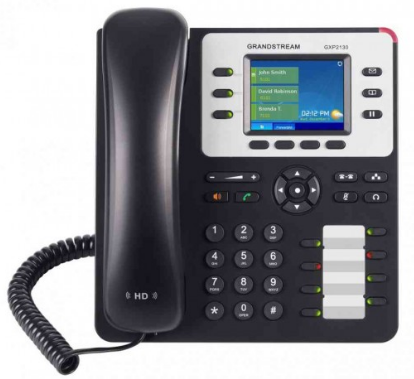 Q: Can I download contacts and transfer to a GXP2130? How do you do it?
A: You should be able to import an XML phone book to the phone. In the web interface of the phone, go to Phone Book- > Phone Book Management and use the upload button to send an XML phone book to the phone. You can also have it download a phone book from an http server.
Q: What is the Web interface? When I go to contacts on the p hone and click download, phone will start to download new XML file but nothing happens. I am still missing something.
A: I'm referring to the web interface of the phone, which can be reached by typing the IP of the phone into a web browser. The user and password are admin and admin respectively. You can then follow the directions I mentioned above. You will need to generate a XML file which can be done with the universal phone book editor from Grandstream. You can find it under tools.
See More Grandstream User Guides.
Stay Tuned
Come back for more VoIP questions and answers next time! If you have VoIP questions to ask us, please submit a technical support ticket or contact our VoIP experts today at 866-582-8591.
Source: http://www.voipsupply.com/blog/voip-insider/how-do-i-transfer-a-phone-book-to-a-gxp2130/
Publish Date: June 29, 2016 5:00 AM
---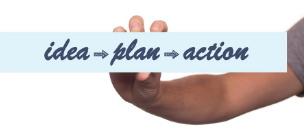 Whether you are a consulting company that focuses on technology and strategic service or a consultant who helps educational systems come up with better business plans, the most important skill you need is the ability to communicate. That's where a VoIP system comes into play.
A VoIP system allows consultants to boost their communication efficiency to the next level with a unified communications system. Utilizing advanced VoIP features, consultants increase their customer satisfaction with less effort than ever before! Here we list the top 4 popular features that every consultant should take advantage of.
Benefit #1 Capture Every Call Wherever You Go
Find me/follow me VoIP service feature directs calls that are coming in to your desk phone or main line to anywhere convenient. That being said, you won't miss a call when you are away from your desk and you'll be able to stand by for your customers anywhere, anytime. This is a useful function for remote workers as well. Some additional advantages include:
Only one phone number to hand out to receive calls to all devices
Appear to always be at your desk when incoming calls are received
Have the freedom to go about your day and stay in contact with everyone
Learn more
Benefit #2 Record Important Communications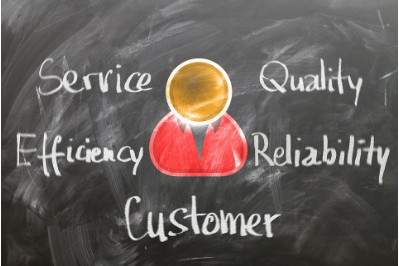 As a consultant, you must have encountered a situation that you have to deal with an overwhelming amount of clients/cases at the same time which makes it difficult to track every detail.
With VoIP system, you can easily record your phone calls and save messages with clients for future reference. Simply pull out the communication records, you are ready to catch up with your clients.
Benefit #3 Track Employee Activities
Tracking employees activities is especially crucial for customer-focused companies just like you. The advanced analytics make tracking and updating employee activities a breeze, creating a healthy competition between team members. This is also en effective way to avoid any dishonest activities within your organization.
Benefit #4 Integrate VoIP with CRM
Integrating your VoIP system with CRM enables you to manage your customer relationships easily and efficiently. With a united system, you are ensured to have the latest information and easy access when communicating with your clients.
Consulting companies can enjoy great benefits from deploying VoIP system; however, only a small percentage of them have made the switch and really utilized the service. No matter you are ready to take your business to the next level or you are still searching for more information about VoIP, contact our VoIP experts at 1-800-398-VoIP today! We are here to answer any questions you may have.
Source: http://www.voipsupply.com/blog/voip-insider/top-4-voip-benefits-every-consulting-firm-should-take-advantage-of/
Publish Date: June 28, 2016 5:00 AM
---
In case you missed it, Grandstream Networks Inc., a leader in SIP Unified Communications since 2002, released their DECT Phone solution that is sure to turn heads.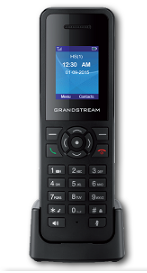 The DP720 DECT Cordless Handset features a sleek, black design with soft-touch buttons and a color back-lit display.
Intuitively navigate the menu with navigations that are easy to follow.
Whenever you have a voicemail, the message waiting indicator will light up, reminding you to listen to the message. You also have the option to change the menu language from English to your preferred language.
The DP720 handset can support up to 10 lines and it is completely compliant with SIP/DECT standard. When used with Grandstream's UCM series of IP PBX's users can enjoy Zero Config, so that the phone automatically works, right out of the box, no configuring required.
Features of the DP720 include:
HD Audio on handset and Speakerphone
Full Duplex Speakerphone
Three-way audio conferencing
Call transfer, call forward, call-waiting, do not disturb
The DP720 Cordless handset is to be used with Grandstream's DP750 Base Station.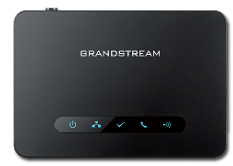 The DP750 Base Station can pair up to five DP720 DECT Cordless Handsets providing mobility for users in residential settings as well as many business environments such as retail, warehousing, hospitality and medical. When multiple handsets share the same SIP account, users can enjoy flexible Ring Group options.
Features of the DP750 Base Station include:
Full HD Audio
PoE
Automated Provisioning options
Zero Config when used with Grandstream's UCM IP PBX Series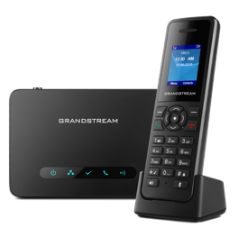 When combined, this unbeatable solution offers a range of up to 300 meters outdoors and 50 meters indoors.
One system (1 base and 1 handset) supports up to 10 SIP accounts and four concurrent calls.
If interested in this innovative solution, call us at 1-800-398-VoIP. Learn what's in the box as we unbox Grandstream's DP720 and DP750!
Source: http://www.voipsupply.com/blog/voip-insider/latest-dect-solution-from-grandstream-dp720-dp750/
Publish Date: June 28, 2016 5:00 AM
---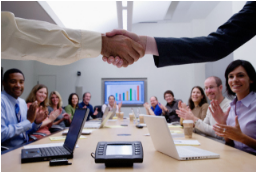 When it comes to a conference phone, you may have the same question as many others: Why would I need a conference phone when there are a lot of other devices such as smartphones and tablets that have a speaker function that allows multiple participants to communicate at the same time?
To answer this question, we will first need to learn what a conference phone is and how you can benefit from having one.
What is a conference phone?
A conference phone is a purpose built conferencing device that enables multiple callers to communicate simultaneously, on the same call, from different phone lines. To initiate a conference call, the host generates the call first and other remote attendees dial in to a conference bridge number which will then connects the phone lines altogether to the same call.
Conference phones make a difference

While other multi-function devices such as smartphones may sacrifice some of the conferencing function for other main features and apps, a conference phone is constructed specifically for conferencing calls. That being said, it has only one specific goal – make your conferencing call as seamless as possible.
Hearing your team members clearly is the priority
A conference phone has better built-in functions such as noise cancellation and HD voice so that it has the ability to receive/deliver better sound quality, giving you smooth conferencing experience.
More time, energy, and money for your main business
With a conference phone, you are able to have meetings remotely any where, any time. In other words, you are able to save the time, energy, and cost of traveling and put them back to growing your real business.
Unique features boost meeting efficiency
A conference phone typically comes with user friendly features including flexible connection options (computer, desk phone, mobile phone/tablet), One-Touch Speed Dial, wide room recording range, Busy Lamp Field and more. Having the right conference features will boost your meeting efficiency and enhance the teamwork to achieve your meeting goals.
Purchasing conference phones is a great investment for businesses who require group meetings regularly or frequently. If you would like to have more information about conference phones, please visit our website or contact us today at 1-800-398-VoIP or email at voipexperts@voipsupply.com
Source: http://www.voipsupply.com/blog/voip-insider/conference-phones-make-a-difference-in-business/
Publish Date: June 27, 2016 5:00 AM
---
Integrating a paging system with your VoIP phone system can be a daunting task. Here at VoIP Supply we have helped many customers through the process from start to finish. Here are 6 questions you'll want to answer prior to your deployment.
1. Did you consider using an existing analog paging system? There are options to integrate your VoIP phone system to an existing analog paging system. You do not get the full feature set of a complete IP system but it is a great way to start and see the benefits first hand.
Check out the snom PA-1 to easily connect analog paging systems your VoIP system.
2. What is the main reason you will be needing a paging system? Intercom paging, bell ringing, emergency announcements, IP clocks, message boards? Most people don't even realize all the benefits you can gain from an IP paging system. Depending on your existing infrastructure and reasons for deployment you may want to take advantage of message boards and synchronized clocks.
3. Will your new IP Paging equipment be compatible with any existing equipment? Compatibility between the two parts allows for an easy and smooth integration. This will be a benefit during implementation and throughout the life cycle of the phone system.

4. Will you be deploying the system in a loud environment? You want to make sure everyone can hear your announcements. Most of the IP horns have the ability to reach the length of a football field. Incoming phone calls can ring through IP paging devices to allow users to hear virtually anywhere.
5. How would you like the products to be mounted? Within a single deployment you will generally have speakers and horns mounted different ways. Some of the mounting options include:
Rectangle drop-in speakers
False drop ceiling mounts
Wall mounts
6. Will you be needing any outdoor devices? Certain products can only handle certain weather conditions. Depending on the weather your region gets we want to make sure the equipment can handle it. The advantages to having horns outside can be endless
Now these questions are just a start and hopefully will get the ball rolling for you. I'm guessing it may have stirred up some questions regarding specific interests you may have with your deployment. We are always here to help if you need us at voipexperts@voipsupply.com or 800-398-VoIP (800-398-8647).
Source: http://www.voipsupply.com/blog/voip-insider/6-questions-with-tips-to-solve-to-ask-when-implementing-your-ip-paging-system/
Publish Date: June 24, 2016 5:00 AM
---
ADTRAN's NetVanta switches include a full line of powerful, business-class Ethernet switching solutions perfect for SMBs and enterprises. The NetVanta Ethernet switching portfolio is ideal for VoIP by allowing voice services to be deployed across any type of cabling while providing a robust feature set to speed implementation and enable remote management of the network.

Here are the top ten reasons to switch to ADTRAN:
Faster Implementation: VoIP setup wizard, auto-provisioning of IP phones, zero-touch phone set-up, and single script configuration of multiple switches.
Faster Troubleshooting: On-demand VoIP report, network forensics, and cable diagnostics tools.
Connectivity over any Grade Cabling: ActivReach-enabled NetVanta Switches support Ethernet connectivity over CAT5, CAT3 or legacy copper up to 1,600ft.
Greater Security: Port scheduler disables ports and powers down devices during non-business hours, Denial of Service (DoS) protection, AOS Security Audit tool assists in the Payment Card Industry – Data Security Standards (PCI-DSS) compliance.
Increased Uplink Bandwidth: Up to 80 Gbps for inter-switch connectivity, utilizing four uplink ports that support 1, 2.5 or 10 Gbps uplinks.
Cloud-Ready: Automate switch on-boarding, firmware upgrades or back-ups (single switch or entire network) with ADTRAN's ProCloud could managed services.
Enhanced PoE Budget: Higher PoE budget (standard 370 W) on all NetVanta 24- and 48-port PoE switches and NetVanta GigE PoE switches provide up to 25.5W of PoE for HD video-conference IP-phones.
Power Redundancy: PoE power redundancy up to 370 W (Select NetVanta switches) utilizing an external NV1131 RPS/EPS unit, minimizing disruptions due to power outages.
Industry Leading Warranties and Support: Comprehensive limited lifetime warranty on all NetVanta switches, included software updates and upgrades as well as advance hardware replacement and 24×7 phone support for the duration of the warranty.
Complete Portfolio: Comprehensive portfolio of 12-, 24- and 48- port managed Fast Ethernet, Gigabit, Fiber, ActivChassis and ActivReach switches with optional PoE.
Source: http://www.voipsupply.com/blog/voip-insider/top-10-reasons-to-switch-to-adtran/
Publish Date: June 21, 2016 5:00 AM
---
Here at VoIP Supply we love offering our customers high end solutions for a fraction of the cost. We understand that implementing a VoIP solution can dig into the budget. We also know that for those needing to replace a phone or simply add a phone to an already existing VoIP solution, the best route to take is VoIP Supply's Refresh line of refurbished products.
Refresh products are guaranteed to work like new and come with a six month warranty. Anything you get from our Refresh line has undergone a thorough 10-step reconditioning process that includes configuring the device back to default settings, as well as updating any product with the latest firmware, if applicable.
This month we want you to know about the four Refresh phones below, because they rock.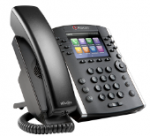 The Polycom VVX410 is a 12-line IP Phone idea for office staff. It has a 3.5 color display and dual Gigabit RJ45 ports. The VVX410 is both easy to use and comes with a nice design that complements any desk. The VVX 410 also easily integrates with third-party Unified Communications applications.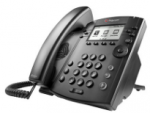 The Polycom VVX310 is a 6-line IP Phone that is ideal for cubicle employees or call center environments. It is a Gigabit phone that is user-friendly and is sure to exceed your expectations.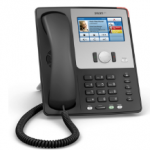 If you prefer touch-screen display, then the SNOM 870 Black is just what you need. This elegant IP Phone supports up to 12-lines with a large 4.3 TFP display. This Gigabit IP Phone features Klarvoice wideband audio, for the best call quality possible. Is also features an integrated USB port for a Wifi card. The SNOM 870 is suitable for business professionals who like the best technology now and for years to come.
If you are in need of a conferencing solution, then take a look at the Polycom IP 5000. This conference phone offers remarkable, clear calls for small conference rooms and executive offices.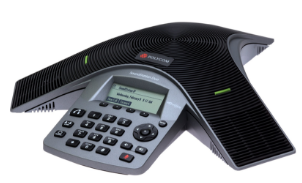 Features of the Polycom IP5000 include HD Voice, full-duplex technology so that you hear no echo and also so that you do not experience drop-out conversations. The IP 5000 also has three microphones that cover a 360 degree range and that picks up voices from up to seven feet away.
Our Refresh line consists of quality products for a fraction of the cost you would normally pay. Our Refresh products are guaranteed to meet your expectations. Visit our Refresh page or call us at 1-800-398-VoIP to learn more.
Source: http://www.voipsupply.com/blog/voip-insider/affordable-ip-phones-with-refresh-refurbished-and-rocking/
Publish Date: June 21, 2016 5:00 AM
---

For a limited time, Digium is offering unbeatable savings on select IP Phones and here at VoIP supply, we are happy to pass on the savings.
A leader in VoIP Technologies, Digium is a trusted name when it comes to business phone systems, custom communications solutions and IP phones. Digium IP phones are the only ones in the market that allow users to take advantage of Asterisk and Switchvox. Moreover, Digium phones come prepacked with integrated applications like phone status, user presence, parking and queue metrics.
While supplies last, we will be offering Digium D70 and D50 with a competitive instant rebate. Receive $60 off the D70 and $40 off the D50 instantaneously at time of purchase. Prices have already been reduced, so there are no forms to fill out and mail, no paying ahead and waiting to get reimbursed, you simply buy and save.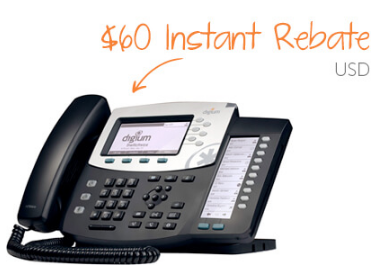 The Digium D70 is an executive level, PoE capable IP Phone that has 6-line keys and 10 digital. You can store up to 100 contacts and can also see the status of your most important contacts in real-time with the busy lamp field indicators.
The D70 is easy to deploy with plug-and-play connectivity. It provides HD Voice so that all of your conversations are clear.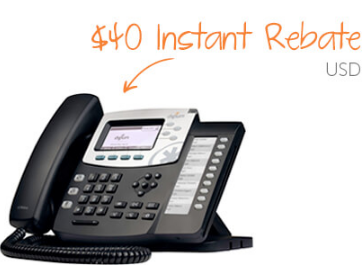 The Digium D50 also supports PoE and up to 4-line keys with 10 shortcut keys. Designed for mid-level employees, the busylight indicators help you keep track of your most important contacts. The D50 also features HD Voice and plug-and-play deployment at a price that satisfies any budget.
Take advantage of this super easy Monster Savings Instant Rebate from Digium and you'll receive IP phones that are easy to set up. Simply plug the phones in, automatically locate the Asterisk or Switchvox server, pick the user and that's that, you are ready to start talking. Very simple process all the way through, because we understand time is money.
Source: http://www.voipsupply.com/blog/voip-insider/catch-incredibly-reduced-digium-ip-phones-before-they-are-all-gone/
Publish Date: June 17, 2016 5:00 AM
---
Summit Public Schools located in Silicon Valley, creates a collaborative and educational environment for over 6,000 students through the use of the most revolutionary and advanced technology available.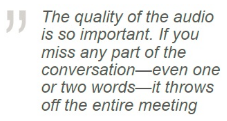 By using this advanced technology, Summit Public Schools allows students all the resources necessary to pursue what they are truly passionate about. Even with today's most revolutionary technology the school still struggled with poor audio quality for weekly leadership calls.
YVC-1000 Gives Peace of Mind to Summit Public Schools
As CTO of Summit Public Schools, Bryant Wong quickly realized that although all proper implementations were made to the network infrastructure to support its video conferencing setip, the audio quality was lacking which hindered the effectiveness of these high-impact meetings. The echo disrupted the conversation of the meeting and the constant outages began to become too frustrating to bare.
The decision was made to get rid of the school's inefficient conferencing system after trying the Yamaha YVC-1000. The ease of use and simplicity of the phone really took meeting participants by surprise, just plug in and it's good to go. The audio quality and reliability of the Yamaha YVC-1000 drove the leadership team to outfit other locations with the YVC-1000. Finally, the school had a conferencing solution that restored the effectiveness of the calls and also gave peace of mind to the Summit Public Schools leaderships knowing the technology will consistently work.

Source: http://www.voipsupply.com/blog/voip-insider/yamaha-conference-phone-enables-seamless-collaboration/
Publish Date: June 16, 2016 5:00 AM
---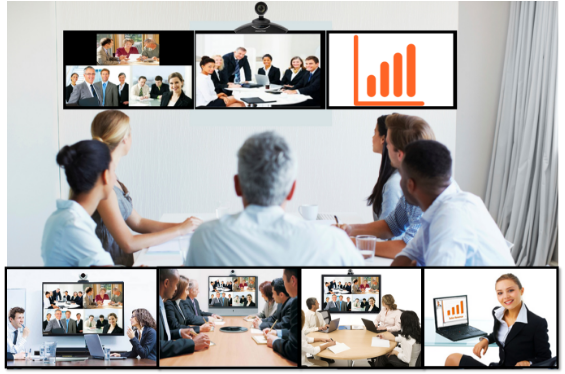 Are you ready to turn your conference room into a global meeting place? With Grandstream's IPVideoTalk software, you can do just that.
IPVideoTalk is a subscription based on software for video, audio and web conferencing needs that can help your business stay connected with employees, board members, you name it, from anywhere in the world. Conferences through IPVideoTalk software can be held using Grandstream's GVC3200 or the GVC3202. Subscriptions range from small businesses to large with pricing based on the number of max participants.

Meetings through IPVideoTalk are easy to set up through the IPVideoTalk interface. Simply plan a future meeting, recurring meeting or meet now. You can invite participants through the portal by entering their email addresses and they will receive a link that will allow them to easily join by clicking on the link. Participants can join from any GVC model, GXV video phones, Chrome and Firefox browsers on a PC or Mac, as well as from any SIP softphone application. You can hold meetings with up to 100 attendees and right presenters all while enjoying the awesome features of the IPVideoTalk/GVX solution, some of which include superb HD audio and video, screen sharing, innate reporting and much more!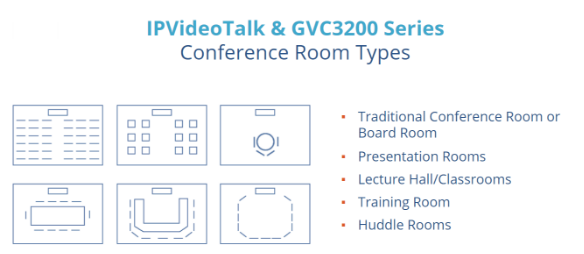 We have tested the IPVideoTalk and GVC3200 solution and we approve! If you are ready to take video conferencing to the next level, with features such as screen sharing, full HD video resolutions and meeting schedular, join us for a joint webinar with Grandstream on July 14th and you will see how great this conferencing solution is for you. You'll learn all about this powerful new software and how you can use it to improve your team's collaboration. Hope to see you there! (Metaphorically of course:))
If you are all about improving your team collaboration, sign up here!

Source: http://www.voipsupply.com/blog/voip-insider/join-the-ipvideotalk-webinar-turn-your-conference-room-into-a-global-meeting-place/
Publish Date: June 16, 2016 5:00 AM
Page: 1 | 2 | 3 | 4 | 5 | 6 | 7 | 8 | 9 | 10 | 11 | 12 | 13 | 14 | 15 | 16 | 17 | 18 | 19 | 20 | 21 | 22 | 23 | 24 | 25 | 26 | 27 | 28 | 29 | 30