VoIP Supply - ContactCenterWorld.com Blog Page 24
Page: 1 | 2 | 3 | 4 | 5 | 6 | 7 | 8 | 9 | 10 | 11 | 12 | 13 | 14 | 15 | 16 | 17 | 18 | 19 | 20 | 21 | 22 | 23 | 24 | 25 | 26 | 27 | 28
Our tech support team at VoIP Supply offers great pre- and post-sales support plus provisioning, consultations, configuration, and installation help. We get a lot of VoIP hardware and software questions and would like to share the solutions with everyone.
In previous Mom's calling Q&A series, we have discussed: How to Program GXP2200 Expansion Module. Today, we have more new real questions and answers from VoIP users just like you.

Can I Use WiFi Phones With Grandstream UCM?
Q: Can I use WiFi phones with Grandstream UCM? Is Incom 1000G a good choice? How does it perform hold and transfer functions? How would Spectralink 8440 work with UCM system?

A: They will both work but the Spectralink 8440 will be a more expensive option. They both will perform hold and transfer functions. They can also use feature codes to transfer with the UCM which might be an easier method. There is also the Grandstream DP715 and the Grandstream DP710 if they had any interest in a DECT option that is auto-provisioned with the UCM.

Stay Tuned
Come back for more VoIP questions and answers next time! If you have VoIP questions to ask us, please submit a technical support ticket or contact our VoIP experts today at (866) 582-8591.
Source: http://www.voipsupply.com/blog/voip-insider/can-i-use-wifi-phones-with-grandstream-ucm/
Publish Date: May 4, 2016 5:00 AM
---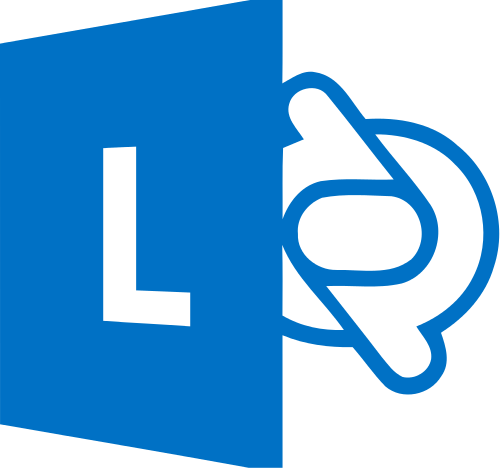 April 2015, Skype officially launched Skype for Business to replace Lync, combining features of Lync and the consumer Skype software. This announcement aroused a great deal of discussion about the upgrades, differences, and direct impacts on current Lync users. In this blog, we will share some key information that Lync users need to be aware of about Skype for Business.
What's New?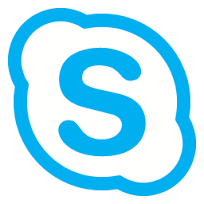 Skype for Business rolled out as an update to Lync, improving the discoverability of the dial pad, access to controls and device selection interfaces. The three main benefits of this upgrade include Skype-Inspired Design, Global Reach, and Full Lync Feature set.
Skype-Inspired Design: To align with Skype's user experience, Skype for Business delivers familiar Skype icons for audio and video calling, a call monitor to keep active calls visible while switching between apps, as well as the integration with Skype directory. This gives the updated users the look and feel of Skype.
Global Reach: Skype for Business enables enterprises to connect to the entire Skype network through IM, audio, and video, expanding their global reach.
Full Lync Functionality and Simplified controls: Skype for Business keeps all the features and functionality as well as the control, security and reliability that Lync users expect. It also simplified the control and patch processes.
Can I still Use Lync Interface?
Absolutely! Administrators have the ability to control and choose when you would like to roll out the updated experience to your users. For Lync Online users with Office 365 ProPlus, Office 365 Business Premium or Office 2013, the default is the updated Skype for Business interface and for Lync Server users, Lync UI will be the default experience.
Switch back to Lync Interface
Administrators are able to adjust the setting from the new Skype client design back to the familiar Lync user interface design for their users. Click here for detailed instruction of how to switch between Lync and Skype for Business interfaces.
Upgrade to Skype for Business
You could use Remote PowerShell in Office 365 or utilize the PowerShell script provided by Microsoft to implement the migration to Skype for Business.
If you have more questions about Skype for Business, please visit our website or follow the links below for more information. You can also consult with Microsoft.
Lync is now Skype for Business
Switching between the Skype for Business and the Lync client user interfaces
Source: http://www.voipsupply.com/blog/voip-insider/what-lync-users-need-to-know-about-skype-for-business/
Publish Date: May 4, 2016 5:00 AM
---
If the 2.8 inch color display on your new Grandstream GXP2135 is too bright or dim out of the box, then follow these quick and easy steps to adjust the brightness! Because not all office settings are the same, Grandstream has made it simple to customize this small, but important detail on your new phone.
Start by pressing the round Menu button on the front face of the phone.
Then select Preference, followed by Appearance.
Once you are there, select Idle LCD Brightness. From there, you will be able to adjust the brightness of your screen by pressing the Left and Right arrow keys.
Source: http://www.voipsupply.com/blog/voip-insider/adjusting-the-brightness-of-your-grandstream-gxp2135/
Publish Date: April 29, 2016 5:00 AM
---

A study designed to identify the effect of superior noise-canceling headsets on a retailer's inbound contact center with over 500 seats was conducted by Vidal Consulting Group. It targets headsets that are able to eliminate 90% or more of background noise and tracks certain key performance indicators from the targets.
The performance result shows a noticeable improvement in both the agent and customer experience: A significant decrease in average hold time and a meaningful increase in revenue per call.
80 agents in total took part in this case study, 40 in the Control Group, who used the same headsets throughout the study, and the other 40 in the Sample Set, who were given VXi headsets after the first 4 weeks. Half of the sample set (20 agents) were given VXi Passport 21V binaural headsets, and the other half received VXi V150 Wireless Office headsets.
The chart below presents what they found: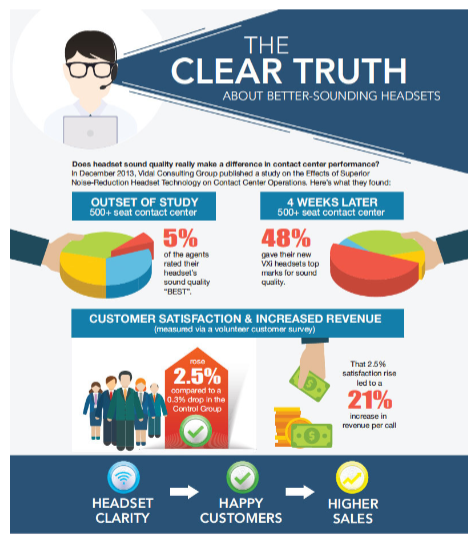 To have a copy of the full case study details, or to learn more about the benefits that VXi's superior noise-canceling headsets can bring to your business, please click here.
Source: http://www.voipsupply.com/blog/voip-insider/reveal-the-truth-about-better-sounding-headsets/
Publish Date: April 28, 2016 5:00 AM
---
Are you interested in making the move to a new VoIP phone system? Do you want to get rid of those clunky old telephone lines running in and out of your building? There is no time like the present!
Save Money and Increase Workplace Efficiency with VoIP
Change within a business can be met with some resistance from fellow employees and co-workers. Current VoIP providers understand that and have created very easy to use interfaces for customers. Not only does the user experience a seamless transition over from the old phone system, but the installer or IT personnel of the office will also.
Features of a VoIP System are endless
One great feature of switching to a VoIP phone system, is that you don't have to do it all at once, you have the option to switch portions of your phone system to VoIP.. You can then have a real trial period with VoIP to see if it's the right choice for you.
Interested in other reasons to switch to VoIP, check out the article 7 Reasons to Switch to VoIP Service.
With a VoIP System you have choices
When switching to VoIP you have the options of two types of systems, On-Site or Hosted.
One of the main differences between the two options is that with an On-Site phone system you will need someone or a team dedicated to taking care of your VoIP phone system. All the hardware needed will be in the building with the employees. The Hosted system option allows the business to focus on their expertise while someone is taking care of any necessary issues off-site.
Interested in learning more of the Key Features of Hosted and On-Site Phone Systems?
Fill Out The Form Below To Have Our Solutions Specialists Contact You!
Source: http://www.voipsupply.com/blog/voip-insider/switching-from-your-old-phone-system-to-a-new-voip-system/
Publish Date: April 26, 2016 5:00 AM
---


Are you curious about what it is like to work in one of the Best Places to Work in WNY? Are you interested in trying out popular Voice Over Internet Protocol (VoIP) equipment? Whether you want to learn more about VoIP or you just want to have fun and network with VoIP Supply staff, now is your chance!
VoIP Supply is hosting an Open House event on May 25th at their office. This is an incredible opportunity for you and your business. It doesn't matter if you are an existing VoIP users or VoIP beginners. Come visit VoIP Supply, one of the Best Places to Work in WNY, and learn how VoIP can save you a fortune. Register here today!
Grand Prize is a Polycom RealPresence Trio Conference Phone valued at $1,199! Must RSVP and be present at the event to win.

Event Information
Date: Wednesday, May 25th, 2016
Time: 5:30 pm-8:30 pm
Location: VoIP Supply | 80 Pineview Drive, Amherst, NY, 14228
This event is free and open to public. Light appetizers and drinks will be served.

Bring Your Phone Bill For A Free Consultation
We would like to give you a free consultation based on the phone bill you bring to us and evaluate how much you can save for you. On average, our VoIP specialists can save customers 23% off their monthly bill. So, what are you waiting for? Prepare your phone bill and register now!
What Else Can I Expect From The Open House Event?
Here we provide a list of the things you can expect from the Open House event. You are welcome to participate the parts that interest you.
Free VoIP Consultation
30 -minute Presentation: VoIP Introduction
VoIP Supply Office and Laboratory Tour
Try out Popular VoIP Equipment
Polycom Giveaways
Delicious Foods and Drinks
Network with VoIP Supply Staff
Register and Present to Win Polycom RealPresence Trio Worth $1,199!
If you are interested in attending VoIP Supply Open House event, please fill the form below to register. We look forward to meeting with you!
This event is sponsored by Polycom.

Source: http://www.voipsupply.com/blog/voip-insider/voip-supply-open-house/
Publish Date: April 26, 2016 5:00 AM
---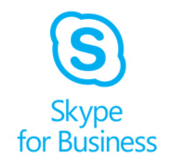 It all started a decade ago when Skype blurred the boundary between international and domestic communications. Today, Skype has been used by over 300 million people all over the world, creating unprecedented bonds among people.
Well, that's not the end of the story. Skype has further reached out to the business market, focusing on business communication tools people use at work. So, how is Skype for Business different from Skype? Let's look from three main aspects: Capability, Cost and Security.
Skype v.s. Skype for Business
Capability
Both Skype and Skype for Business allow users to message, share files, and video chat. Simply install the software and prepare the required hardware, you are ready to chat! The difference is the number of people you are allowed to meet up simultaneously. While Skype allows you to have up to 25 people on group calls with 10 people video enabled, Skype for Business has the ability to raise the limit up to 250 people!
Cost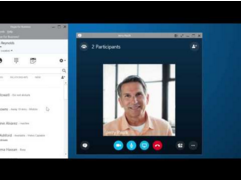 Skype is free among Skype users but calls to and from landlines, VoIP cloud services and mobiles are not free. Although they require Skype credits, many less expensive call plans are available for you to avoid hefty international call charges.
Skype for Business is not free in all cases. There are two basic plans available:
$2/ month per user with an annual commitment
$5.50/ month per user with an annual commitment
The cost of Skype for Business varies case by case, we encourage you to consult with Microsoft for a proper calculation. Visit our website for more detailed information.
Security
Both Skype and Skype for Business offer privacy settings that protect your account from being disturbed by scammers. In most cases, your account is secure and it requires some effort for criminals to invade. However, Skype for Business allow you to have better controls. In addition to the authentication and encryption for producing and archiving private communications, it also allows Skype providers to control their guests' accounts. They can easily disable or enable certain functions or calls to make the communication more efficient.
Depending on your needs, Skype for Business could be a cost-effective substitute for other VoIP services considering the functions and costs. If you are interested in learning more about Skype and Skype for Business, please visit our website, or Skype's website or simply give us a call at 1-800-398-VoIP, Our VoIP experts are here to help and will be happy to assist you with any questions you have!
Source: http://www.voipsupply.com/blog/voip-insider/whats-the-difference-between-skype-and-skype-for-business/
Publish Date: April 26, 2016 5:00 AM
---
A common question we often hear from our customers is whether the VoIP network stays up when the power is down. My quick answer is no, unless you have another backup plan. But don't panic! As long as you are well-prepared, your VoIP phones can be as reliable as landlines.
Acting like the heart of VoIP phones, VoIP network is no doubt an indispensable element for making VoIP calls. Here's a list of solutions that will help tackle the power outage issue.
Solution 1: Prepare softphones on Battery-Powered Devices
The world has gone mobile. Most of our laptops, cell phones, and tablets run on their battery power. VoIP phones on those mobile devices will still work fine without AC power when you experience power outage.
Solution 2: Get The Backup Power Supplies (UPS) Ready For All The Required Elements

Make sure you have backup power supplies to support your VoIP network when the power is out. The required elements of a VoIP network that need a power supply include LAN switches, routers, firewalls, and other connection devices. With the proper backup power supplies, you will stay connected to the Internet even during a power outage. Usually these two backup plans are sufficient enough to avoid a VoIP network interruption. However, if your internet service provider experiences a power outage, then none of your VoIP phones will work, even with the additional power supply. In this situation, you can only make calls using a standard landline.
Solution 3: Keep Your Landline Service Available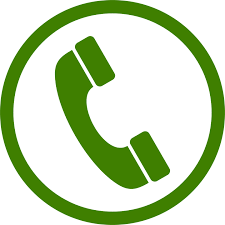 Calls can still be placed over landline when the power is down. Landlines pull power through phone lines so they can work without extra electricity.
What is your solution for the VoIP network when the power goes out? Do you have more questions waiting for answers? Please utilize the comment box below or give us a call today at 1-800-398-VoIP or email at wecare@voipsupply.com We will be excited to hear what you have to share!
Source: http://www.voipsupply.com/blog/voip-insider/when-the-power-goes-out-does-the-voip-network-stay-up/
Publish Date: April 22, 2016 5:00 AM
---
If you are interested in a powerful solution for your business read on for a great option. If you landed on this page by accident as you browsed through the endless pages of the Internet, then you are in luck, and this just might be a match made in heaven- by VoIP Supply that is.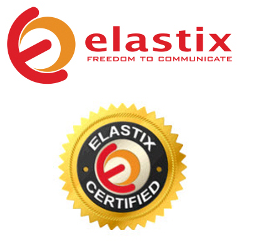 The Renegade, VoIP Supply's line of fully scalable IP PBX Appliances, was released in 2015 and has been designed in three different models: mini, 1U, and 3U chassis, to complement the needs of any user. The Renegade is a full featured IP PBX that integrates well with many open source platforms, one of them being Elastix– a free Asterisk-based PBX platform.
Elastix is free to operate and update, has no recurring licensing fees and allows for unlimited users. Combining the Renegade with Elastix offers many benefits to the end user, some of which include call features, advanced reporting, and an easy to navigate web-based interface (GUI). Features of Elastix include email, instant messaging, fax, and video conferencing.
The Elastix open source PBX platform can be combined with all three Renegade appliances, each meeting different needs depending on the size of the business.
Check out all three options below to find the best solution for your needs. As always, if you have any questions, or are interested to find out more about the Renegade or anything VoIP, feel free to give us a call at 1-800-398-VoIP.
Renegade mini with Elastix | Renegade 1U with Elastix | RenegadePBX Pro with Elastix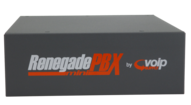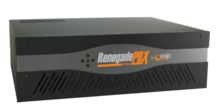 Source: http://www.voipsupply.com/blog/voip-insider/elastix-with-the-renegade-a-powerful-solution/
Publish Date: April 22, 2016 5:00 AM
---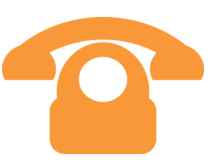 As we all know, VoIP is one of the hottest topics in the telecom industry that has changed the way people think about communications. You may have already heard a lot of benefits that VoIP can bring to your business; however jumping into the VoIP trend without much knowledge about it is not a wise move.
Understanding how VoIP systems work can help you fully utilize this new technology to your own advantage. Now, let's take a glance at the VoIP telephone systems.
How VoIP Telephone Systems Work
Basically, a VoIP system converts the analog audio signals (your voice) into digital data that can be understood by the VoIP devices and transmitted over the Internet Protocol (IP) network to the other end of the call. Because the calls are generated through the Internet, VoIP system perceives long distance calls the same as local calls (do I hear cost savings? No pun intended).

There's more than one way to make VoIP calls. With the required VoIP hardware and VoIP system, you can make VoIP calls to landlines, cell phones, computer, or other applications. Our Bundled Solutions and Refresh Products give you the best deal to save money on your VoIP system and hardware.
How A VoIP System Can Help Your Business
Your business can save money and enhance productivity from the flexibility that VoIP brings. VoIP users are paying for the Internet service rather than landline service; therefore, most customers experience lower monthly bills. Also, with VoIP systems, long distance calls are as cheap as local calls and communications from office, home, or even on the road with Internet service becomes easier than ever before.
Unified Communications further take VoIP system into the next level, collaborating a variety of communication medias such as video conference and instant message, increasing work efficiency.
What Is The Best VoIP Solution For Me?
There are two types of VoIP solutions available: On-premise and Hosted. The best solution varies depending on your business requirements such as the number of concurrent calls, number of phone users, existing system, company size, and more. The chart below will give you some insight about the two types of VoIP solutions: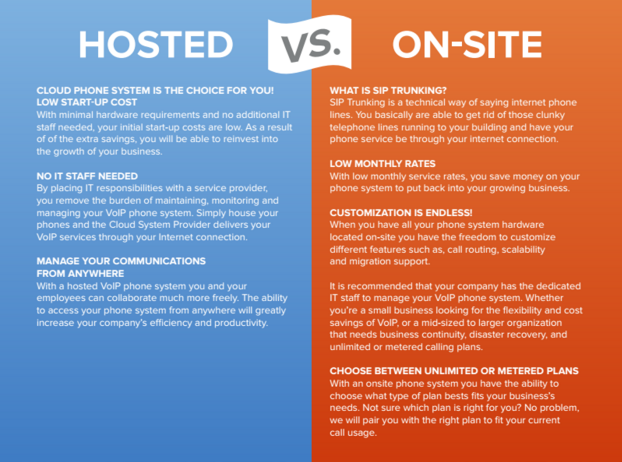 Our CloudSpan Marketplace is a one-stop-shop to pair you with the ideal service provider, saving you both time and money. Contact our VoIP experts today at 800-305-1427 or fill out the form below for a free consultation. We will evaluate your case and guide you to the ideal VoIP solution to meet your business need.




Source: http://www.voipsupply.com/blog/voip-insider/how-does-a-voip-telephone-system-work/
Publish Date: April 21, 2016 5:00 AM
---
Note: This blog is co-written by Mary Cheney and Ying-Hui (Evy) Chen


The choice to switch over to a VoIP solution or just to a new provider can be a time consuming and frustrating process, if you are not a VoIP expert. That being said, we wanted to put a short list of reasons we think you will benefit from joining our CloudSpan Marketplace.
REASON #1: LET OUR VOIP EXPERTS DO THE WORK
CloudSpan Marketplace is a well-known, trusted one-stop-shop for various VoIP service providers. Our VoIP solution specialists are highly trained by multiple service providers to winnow down the best solution for you regardless of your budgets.
REASON #2: MULTIPLE PROVIDERS AVAILABLE
Partnering with the most trusted service providers that share our core values and customer satisfaction, we are able to present you with numerous proposals and guide you towards the ideal solution.
REASON#3: SAVE MONEY. SAVE TIME.
On average, our VoIP solution specialists can save you up to 23% off your monthly bill. With the CloudSpan Marketplace, you save not only the money on your phone bill but also the time you put in to search for a perfect service provider.
REASON #4: NO CONTRACTS NEEDED
Leveraging our relationship with our providers, our CloudSpan customers will not need to sign any contracts. Our money-back guarantee ensures you that we will choose the best solution for your businesses needs.
REASON #5: TRUSTED PLACE TO SHOP
We are one of the WNY's Most Admired Companies, finalists for the 2016 Buffalo Niagara Business Ethics Award (BNBEA) as well as the first Certified B Corporation in Western New York.
VoIP Supply's mission is to deliver complete VoIP solutions through a dedication to providing remarkable customer experiences and building long-lasting relationships with all parties. Our customers trust us to do the right thing for them at all times.
Our VoIP experts are here to help. If you have any questions, please contact us today at 1-800-398-VoIP or use the form below to request a FREE consultation today:

Source: http://www.voipsupply.com/blog/voip-insider/5-reasons-to-choose-cloudspan/
Publish Date: April 21, 2016 5:00 AM
---


If you are looking for an entry level model that provides both comprehensive features and simplicity of routing calls over the Internet, the Panasonic TGP600 Cordless DECT Phone Solution is just what you need.
High Quality, Wideband Voice Services and Noise Reduction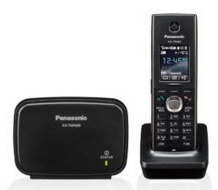 The TGP 600 includes a base station unit and a top of the line SIP cordless handset (with charging station). It gives you a complete SIP solution at a very reasonable price. Equipped with high quality, wideband voice service and noise cancellation, the TGP600 ensures users a seamless and superior communication experience.
Expendable With Up To Eight Panasonic Cordless and Desktop DECT Phones
Worried about adding more SIP lines in the future? Not a problem! The TGP600 is expandable with up to eight Panasonic phones. You can mix and match any Panasonic Cordless and Desktop DECT phones in any combination you want to meet your business needs, significantly reducing the costs of additional wiring.
That's Not All…
The Panasonic TGP600 also provides a variety of user-friendly features to meet your special requirements. Here are just some of the great features you can expect from the TGP600:
Capacity of up to 8 concurrent calls
Phone book of up to 500 contacts
1.8 inch, 65,000 color TFT display
Nearly 200 hours of standby and up to 11 hours of talk time
3 way calling
Where Can I Find It?
The Panasonic TGP600 Cordless DECT phone system is currently on backorder but you can preorder your phones at VoIP Supply online store today! The estimated ship date is May, 27th, 2016.
If you would like more information about the Panasonic TGP600, please contact us today at 1-800-398-VoIP or email at wecare@voipsupply.com. Our VoIP experts will be happy to assist you with any question you may have.
Source: http://www.voipsupply.com/blog/voip-insider/the-panasonic-tgp600-cordless-dect-phone-solution/
Publish Date: April 19, 2016 5:00 AM
---
Are you considering deploying VoIP in your home or business, but are apprehensive about going through with it because of the cost of VoIP hardware? Or perhaps you are an existing VoIP customer looking to replace or update your current VoIP equipment? If so, look no further than VoIP Supply's Refresh product line.
Refresh is VoIP Supply's line of refurbished equipment that undergoes a detailed 10-step process by our dedicated Refresh team members to assure that all Refresh products are good as new.
TEN STEP REFRESH PROCESS
Visual Inspection
Deal on Arrival
Settings Cleared
Firmware Upgraded
Components Replaced
Product Cleaning
Final Inspection
Product Repackaged
Product Reboxed
Ready for Sale
After the 10-step reconditioning process, Refresh products offer a cost-effective solution for customers looking to enjoy all the benefits of VoIP hardware, at a discounted price.
Check out some of our best selling Refresh products: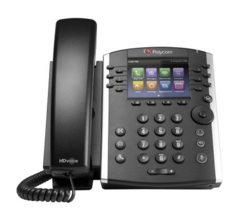 The Polycom VVX 410 is a 12-line IP Phone with a rich feature set. It offers a 3.5 color LCD display and dual Gigabit ports with Power over Ethernet (PoE). The VVX 410 is perfect for knowledge workers and office staff with the ability to easily integrate with third party UC environments and applications.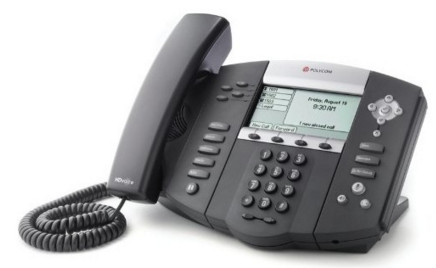 Another Refresh top pick is the Polycom IP 550. This is a 4-line IP Phone with Power over Ethernet (PoE), an integrated XHTML micro-browser, which allows users to enjoy web-based applications, and a busy lamp field (BLF).
If you prefer Cisco IP Phones, take a look at the Cisco SPA504G. This 4-line, feature-rich phone has been tested for broad interoperability with top VoIP providers. Features include wideband audio, dual switch, Ethernet ports, and a monochrome backlit display for ease of use.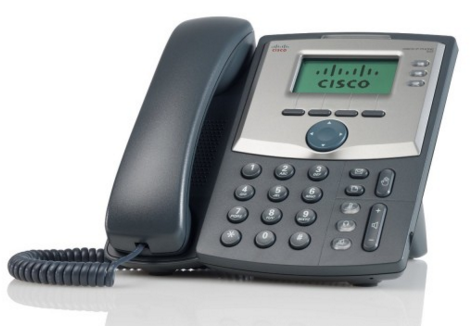 The Cisco SPA303G is also a great Refresh pick. It is a 3-line VoIP phone ideal for basic IP needs, suitable for common areas and kitchens. The SPA303G features dual switched Ethernet ports, a speakerphone, call hold, caller ID and conferencing abilities.
Six Month Warranty That Covers Mechanical Failures and Defects
VoIP Supply offers an extensive line of Refresh products, from phones, to switches and gateways, as well as IP cameras. We guarantee that our refurbished products provide value and reliability at an affordable price, thus all Refresh products come with a standard six month warranty that covers mechanical failures and defects. So, when looking for refurbished VoIP products you can trust, don't second guess it, VoIP Supply has you covered with Refresh: Refurbished and Rocking!

Source: http://www.voipsupply.com/blog/voip-insider/refresh-products-refurbished-and-rocking/
Publish Date: April 19, 2016 5:00 AM
---
VoIP, or Voice Over Internet Protocol, has been steadily replacing traditional communications since 2004. VoIP is where calls are made through the internet versus using analog phone lines to route the calls. It is similar to the way Skype makes video calls, or the way Facebook allows you to make calls through its Messenger Application.
Since making calls through the internet is less expensive and users can enjoy many enterprise level features through VoIP, analog lines are being replaced by hosted or on premise VoIP solutions across many residential and business settings.
There are major differences between an On-Premise solution and a Hosted VoIP Solution, and their initial costs are very different, but overall they both can offer cost savings ranging from 50% to 70% in the long run. The amount of savings is different on a case by case basis, but 99.99% of customers witness a decrease in their phone expenses after switching to VoIP.
Let's first sum up why VoIP is a less expensive option over a traditional phone system:
VoIP takes advantage of the existing technology businesses already have, the Internet. In contrast, traditional telephone systems require that the business be wired with telephone lines. The customer would then incur the installation expense of the telephone company through their monthly bill. If a business is already equipped with a traditional phone system, chances are that the monthly bill is higher than what you would pay a VoIP provider.
VoIP allows for users to call anywhere, even internationally, for way less than a regular telephone call. Users can make international calls at local rates because when you dial an international call, VoIP technology initiates the call within that country so that the call is made "locally" and you are paying their local rate.
VoIP is also a less expensive option because the quality of a VoIP call does not surpass the quality of a call through a regular telephone line. Since VoIP calls are sent through the Internet connection, if the internet connection is poor, it will in turn hinder the call quality. That being said, there are thousands of businesses and large corporations that use VoIP as their main telephony solution and it has proven to be an effective method of communication.
Now that we've discussed why VoIP is a better option, let's get into the two types of VoIP solutions that are available.
On-Premise VoIP
An On-Premise VoIP solution is where you have all the phone system hardware required to run VoIP right on your site (Servers, switches, phones.) Having access to your equipment provides ease of scalability and migration and offers great flexibility when it comes to adding lines and routing calls. When selecting this option, it is best and recommended to have someone who has a working knowledge in VoIP.
The main thing about switching to an on site VoIP solution is that the startup costs are significantly higher than a hosted solution. With this option you must purchase the hardware. The system would also need to be maintained periodically, so although a dedicated IT person isn't necessary after the initial installation, it is recommended, especially if you are planning on making continuous changes to the system.
One of the benefits of an on site solution is that the hardware is yours to keep and can be great investment for your business. Equipment can range anywhere from the low hundreds all the way up to six figures depending on the size of the deployment. Moreover, an on site solution comes with low monthly rate, allowing you to save money on your communications that can utilize to improve another aspect of your business.

Let Our VoIP Solutions Specialists pair you with the best VoIP Solution. Please submit the form below if you are interested:
Hosted VoIP Solution
A Hosted VoIP solution is where everything is taken care of for you off premise "in the cloud" by a third party company. You pay the Cloud System Provider a monthly fee for using their VoIP services, but the upfront expense of buying the equipment is eliminated. You simply house your phones and any maintenance or upgrade is taken care of by the provider.
For both Hosted and On-premise solutions, you do not have to purchase VoIP phones, per say, you are able to keep your existing infrastructure and use adapters to give service to your existing analog phones. You can find a small adapter for $40. If you choose to purchase IP phones, they range anywhere from $50 to $700 for high end models.
Deciding on an On-Premise or Hosted solution is a decision that calls for careful consideration because 1. An On-Prem solution requires an upfront expense, and 2. Hosted seats for a Hosted solution run around $20 a seat. For large businesses or enterprises, paying $20 a seat for a Hosted solution may not be cost-effective, so here an On-Prem solution makes more sense. However, for small-medium-business (SMB's), a Hosted solution could be a great fit because they may not have the initial capital necessary to purchase hardware for an On-site solution, but they can afford to pay a low monthly fee for the number of seats that they need.
So there you have it, VoIP is an amazing technology that is cheaper than regular landlines and that many individuals and businesses have already began to take advantage of. VoIP telephony is highly customizable and offers many features.
The benefits of a VoIP system are endless and the cost savings are real. VoIP can be implemented on many different settings and platforms. To find out more about the benefits of VoIP when implemented in a school system check out 5 Benefits of VoIP Phone Systems in Schools.
Feel free to give our Solution Experts a call at 1-800-398-VoIP if you are wanting to find out more about how you can save money by using a VoIP system. The cost savings vary on a case by case basis, so give us a call and we can personalize your situation and let you know how much you can save!
Source: http://www.voipsupply.com/blog/voip-insider/is-voip-really-less-expensive/
Publish Date: April 18, 2016 5:00 AM
---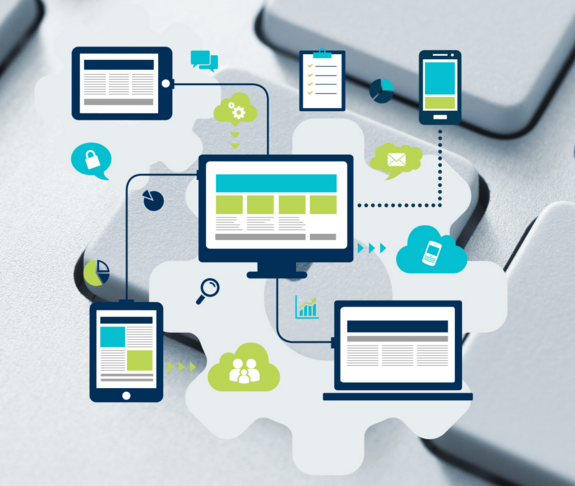 As we all know, Unified Communication (UC) is an inevitable part of our business and personal lives every day. Given the wide scope of UC, we are able to communicate almost anytime, anywhere using a variety of devices; however, there are some UC blunders that we should avoid to make the most efficient communication.
Six Stepping Stones to Efficient Communication
1.USE APPROPRIATE FORM OF COMMUNICATION
Using the right form of communication could save time and reduce confusions. Here are some suggestions:
Instant Chat: Informal, short things that you need an answer on as soon as possible.
Email: Formal, longer and more complex issues that you would want to check back on.
Video conferencing: Big topics that need a group discussion and brainstorming. See great conference solutions here.
2.PAY ATTENTION TO THE STATUS INDICATORS
Checking the status indicators before reaching out can help you avoid interruption and missed/ ignored messages. Be sure to utilize the presence indicators to make sure the people you are trying to communicate with are available. If they are busy, try email instead of instant messages or calls.
3.BE AS FORMAL AS YOU WOULD BE IN PERSON
Unified communication has made business communication as easy as chatting with a friend; however, if the person on the other end is communicating for business, be sure to have proper attire. A great rule of thumb is to always be as formal as you would be, if you were meeting in person.
4.BE BRIEF
Time is money. Be concise to conquer information overload issues in this Internet era. Always remember that business communication is not personal chatting.
5.TEST BEFORE THE MEETING STARTS
Testing before you initiate a conference is a good way to avoid technical issues. Make sure you have all the equipment you need to have smooth communication such as VoIP phones, headsets, speakerphone.



VoIP Supply Marketplace is the one-stop-shop to pair you with the best VoIP service provider and hardware needs. Contact us today at 800-305-1427 for a free consultation.
6. CLEAR UNRELATED MATERIAL ON SCREEN SHARE
Screen share allows your audience to see the same screen you are looking at simultaneously. Before you share you screen, be sure to close out or hide other UC applications, browser windows and programs so they won't distract or interrupt the meeting.
Unified Communication is meant to enhance your work productivity and efficiency not to slow you down. Using it responsibly and properly is the key to enjoy the benefits that UC brings.
Source: http://www.voipsupply.com/blog/voip-insider/six-stepping-stones-to-efficient-unified-communication/
Publish Date: April 15, 2016 5:00 AM
Page: 1 | 2 | 3 | 4 | 5 | 6 | 7 | 8 | 9 | 10 | 11 | 12 | 13 | 14 | 15 | 16 | 17 | 18 | 19 | 20 | 21 | 22 | 23 | 24 | 25 | 26 | 27 | 28