VoIP Supply - ContactCenterWorld.com Blog Page 25
Page: 1 | 2 | 3 | 4 | 5 | 6 | 7 | 8 | 9 | 10 | 11 | 12 | 13 | 14 | 15 | 16 | 17 | 18 | 19 | 20 | 21 | 22 | 23 | 24 | 25 | 26 | 27 | 28
Are you considering deploying VoIP in your home or business, but are apprehensive about going through with it because of the cost of VoIP hardware? Or perhaps you are an existing VoIP customer looking to replace or update your current VoIP equipment? If so, look no further than VoIP Supply's Refresh product line.
Refresh is VoIP Supply's line of refurbished equipment that undergoes a detailed 10-step process by our dedicated Refresh team members to assure that all Refresh products are good as new.
TEN STEP REFRESH PROCESS
Visual Inspection
Deal on Arrival
Settings Cleared
Firmware Upgraded
Components Replaced
Product Cleaning
Final Inspection
Product Repackaged
Product Reboxed
Ready for Sale
After the 10-step reconditioning process, Refresh products offer a cost-effective solution for customers looking to enjoy all the benefits of VoIP hardware, at a discounted price.
Check out some of our best selling Refresh products: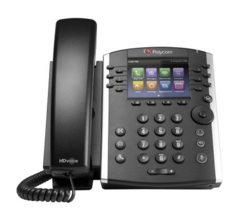 The Polycom VVX 410 is a 12-line IP Phone with a rich feature set. It offers a 3.5 color LCD display and dual Gigabit ports with Power over Ethernet (PoE). The VVX 410 is perfect for knowledge workers and office staff with the ability to easily integrate with third party UC environments and applications.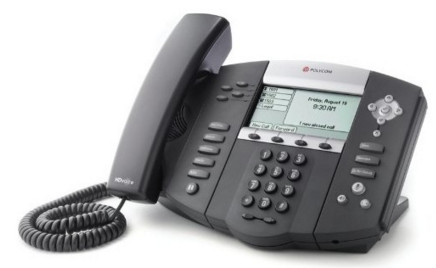 Another Refresh top pick is the Polycom IP 550. This is a 4-line IP Phone with Power over Ethernet (PoE), an integrated XHTML micro-browser, which allows users to enjoy web-based applications, and a busy lamp field (BLF).
If you prefer Cisco IP Phones, take a look at the Cisco SPA504G. This 4-line, feature-rich phone has been tested for broad interoperability with top VoIP providers. Features include wideband audio, dual switch, Ethernet ports, and a monochrome backlit display for ease of use.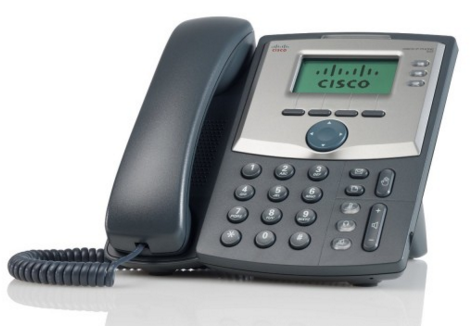 The Cisco SPA303G is also a great Refresh pick. It is a 3-line VoIP phone ideal for basic IP needs, suitable for common areas and kitchens. The SPA303G features dual switched Ethernet ports, a speakerphone, call hold, caller ID and conferencing abilities.
Six Month Warranty That Covers Mechanical Failures and Defects
VoIP Supply offers an extensive line of Refresh products, from phones, to switches and gateways, as well as IP cameras. We guarantee that our refurbished products provide value and reliability at an affordable price, thus all Refresh products come with a standard six month warranty that covers mechanical failures and defects. So, when looking for refurbished VoIP products you can trust, don't second guess it, VoIP Supply has you covered with Refresh: Refurbished and Rocking!

Source: http://www.voipsupply.com/blog/voip-insider/refresh-products-refurbished-and-rocking/
Publish Date: April 19, 2016 5:00 AM
---
VoIP, or Voice Over Internet Protocol, has been steadily replacing traditional communications since 2004. VoIP is where calls are made through the internet versus using analog phone lines to route the calls. It is similar to the way Skype makes video calls, or the way Facebook allows you to make calls through its Messenger Application.
Since making calls through the internet is less expensive and users can enjoy many enterprise level features through VoIP, analog lines are being replaced by hosted or on premise VoIP solutions across many residential and business settings.
There are major differences between an On-Premise solution and a Hosted VoIP Solution, and their initial costs are very different, but overall they both can offer cost savings ranging from 50% to 70% in the long run. The amount of savings is different on a case by case basis, but 99.99% of customers witness a decrease in their phone expenses after switching to VoIP.
Let's first sum up why VoIP is a less expensive option over a traditional phone system:
VoIP takes advantage of the existing technology businesses already have, the Internet. In contrast, traditional telephone systems require that the business be wired with telephone lines. The customer would then incur the installation expense of the telephone company through their monthly bill. If a business is already equipped with a traditional phone system, chances are that the monthly bill is higher than what you would pay a VoIP provider.
VoIP allows for users to call anywhere, even internationally, for way less than a regular telephone call. Users can make international calls at local rates because when you dial an international call, VoIP technology initiates the call within that country so that the call is made "locally" and you are paying their local rate.
VoIP is also a less expensive option because the quality of a VoIP call does not surpass the quality of a call through a regular telephone line. Since VoIP calls are sent through the Internet connection, if the internet connection is poor, it will in turn hinder the call quality. That being said, there are thousands of businesses and large corporations that use VoIP as their main telephony solution and it has proven to be an effective method of communication.
Now that we've discussed why VoIP is a better option, let's get into the two types of VoIP solutions that are available.
On-Premise VoIP
An On-Premise VoIP solution is where you have all the phone system hardware required to run VoIP right on your site (Servers, switches, phones.) Having access to your equipment provides ease of scalability and migration and offers great flexibility when it comes to adding lines and routing calls. When selecting this option, it is best and recommended to have someone who has a working knowledge in VoIP.
The main thing about switching to an on site VoIP solution is that the startup costs are significantly higher than a hosted solution. With this option you must purchase the hardware. The system would also need to be maintained periodically, so although a dedicated IT person isn't necessary after the initial installation, it is recommended, especially if you are planning on making continuous changes to the system.
One of the benefits of an on site solution is that the hardware is yours to keep and can be great investment for your business. Equipment can range anywhere from the low hundreds all the way up to six figures depending on the size of the deployment. Moreover, an on site solution comes with low monthly rate, allowing you to save money on your communications that can utilize to improve another aspect of your business.

Let Our VoIP Solutions Specialists pair you with the best VoIP Solution. Please submit the form below if you are interested:
Hosted VoIP Solution
A Hosted VoIP solution is where everything is taken care of for you off premise "in the cloud" by a third party company. You pay the Cloud System Provider a monthly fee for using their VoIP services, but the upfront expense of buying the equipment is eliminated. You simply house your phones and any maintenance or upgrade is taken care of by the provider.
For both Hosted and On-premise solutions, you do not have to purchase VoIP phones, per say, you are able to keep your existing infrastructure and use adapters to give service to your existing analog phones. You can find a small adapter for $40. If you choose to purchase IP phones, they range anywhere from $50 to $700 for high end models.
Deciding on an On-Premise or Hosted solution is a decision that calls for careful consideration because 1. An On-Prem solution requires an upfront expense, and 2. Hosted seats for a Hosted solution run around $20 a seat. For large businesses or enterprises, paying $20 a seat for a Hosted solution may not be cost-effective, so here an On-Prem solution makes more sense. However, for small-medium-business (SMB's), a Hosted solution could be a great fit because they may not have the initial capital necessary to purchase hardware for an On-site solution, but they can afford to pay a low monthly fee for the number of seats that they need.
So there you have it, VoIP is an amazing technology that is cheaper than regular landlines and that many individuals and businesses have already began to take advantage of. VoIP telephony is highly customizable and offers many features.
The benefits of a VoIP system are endless and the cost savings are real. VoIP can be implemented on many different settings and platforms. To find out more about the benefits of VoIP when implemented in a school system check out 5 Benefits of VoIP Phone Systems in Schools.
Feel free to give our Solution Experts a call at 1-800-398-VoIP if you are wanting to find out more about how you can save money by using a VoIP system. The cost savings vary on a case by case basis, so give us a call and we can personalize your situation and let you know how much you can save!
Source: http://www.voipsupply.com/blog/voip-insider/is-voip-really-less-expensive/
Publish Date: April 18, 2016 5:00 AM
---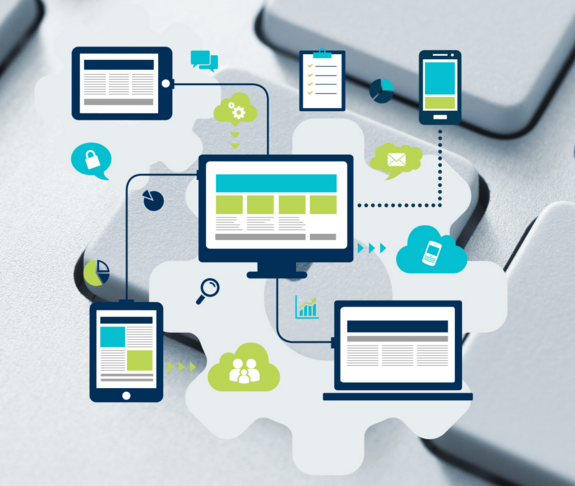 As we all know, Unified Communication (UC) is an inevitable part of our business and personal lives every day. Given the wide scope of UC, we are able to communicate almost anytime, anywhere using a variety of devices; however, there are some UC blunders that we should avoid to make the most efficient communication.
Six Stepping Stones to Efficient Communication
1.USE APPROPRIATE FORM OF COMMUNICATION
Using the right form of communication could save time and reduce confusions. Here are some suggestions:
Instant Chat: Informal, short things that you need an answer on as soon as possible.
Email: Formal, longer and more complex issues that you would want to check back on.
Video conferencing: Big topics that need a group discussion and brainstorming. See great conference solutions here.
2.PAY ATTENTION TO THE STATUS INDICATORS
Checking the status indicators before reaching out can help you avoid interruption and missed/ ignored messages. Be sure to utilize the presence indicators to make sure the people you are trying to communicate with are available. If they are busy, try email instead of instant messages or calls.
3.BE AS FORMAL AS YOU WOULD BE IN PERSON
Unified communication has made business communication as easy as chatting with a friend; however, if the person on the other end is communicating for business, be sure to have proper attire. A great rule of thumb is to always be as formal as you would be, if you were meeting in person.
4.BE BRIEF
Time is money. Be concise to conquer information overload issues in this Internet era. Always remember that business communication is not personal chatting.
5.TEST BEFORE THE MEETING STARTS
Testing before you initiate a conference is a good way to avoid technical issues. Make sure you have all the equipment you need to have smooth communication such as VoIP phones, headsets, speakerphone.



VoIP Supply Marketplace is the one-stop-shop to pair you with the best VoIP service provider and hardware needs. Contact us today at 800-305-1427 for a free consultation.
6. CLEAR UNRELATED MATERIAL ON SCREEN SHARE
Screen share allows your audience to see the same screen you are looking at simultaneously. Before you share you screen, be sure to close out or hide other UC applications, browser windows and programs so they won't distract or interrupt the meeting.
Unified Communication is meant to enhance your work productivity and efficiency not to slow you down. Using it responsibly and properly is the key to enjoy the benefits that UC brings.
Source: http://www.voipsupply.com/blog/voip-insider/six-stepping-stones-to-efficient-unified-communication/
Publish Date: April 15, 2016 5:00 AM
---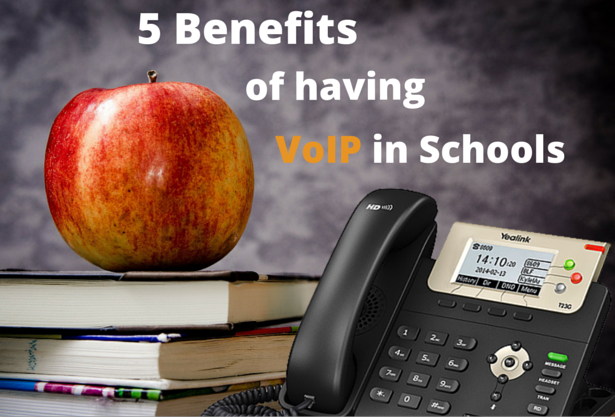 VoIP technology is not just a business phone system application. VoIP service and hardware can be beneficial in schools or university settings. Below you will find 5 reasons and explanations on why a VoIP phone system will bring an added value to the education system.
Reduce costs
With the ability to get rid of your old telephony lines and turn your phone system over to your internet connection, the costs will immediately be reduced. Also with all the collaborative features involved in a VoIP system you may be able to find other software programs or add ons that can be dropped due to your new VoIP phone system.
Interact in multiple ways
With multiple types of communication avenues, it makes it much easier to get the word out. Explore different avenues of communication with VoIP such as:
Quick Phone Calls with 4 digit dialing
Video Calls via personal devices or large conference groups
Messages (email, IM or SMS)
Fax over IP
Connect Easily with Other Classrooms
With a VoIP phone system you can bring all classrooms under one roof. Do you have a foreign language program? You can easily interact with other classrooms around the world using a VoIP phone system. Bring mentor programs into your schools with video conferencing, messaging and audio conference calls.
Within a university setting, there are satellite campuses and certain labs or offices that are not on all campuses. With VoIP you can bring all those rooms and offices into one central location.
No Need for a Separate Bell System
When purchasing a bell system for a building it can become quite pricey and also add another system that you will need to intertwine with your current system. When implementing a VoIP phone system, you have the ability to incorporate a bell system within the feature set of the phone. You are able to schedule bells/alarms whenever you need.
Along with a bell system you also have the ability to enhance your emergency notification system. The ability to target where and when certain notifications are broadcast can greatly reduce issues during emergency situations.
Increase Communications with Parents
With access to different types of communications, the relationship between the teacher and parent will grow and increase. As you already understand, having parents more involved in the student's education will produce better results.
Contact us today with inquiries and questions
Now that you have some more information about the benefits of VoIP in education settings please contact our solution specialists with any and all of your additional questions. They are always up to the challenge of finding a solution for your want or need. You can reach them at 1-800-398-VoIP or wecare@voipsupply.com.
Source: http://www.voipsupply.com/blog/voip-insider/5-benefits-of-voip-phone-systems-in-schools/
Publish Date: April 12, 2016 5:00 AM
---
Contact centers are a large source of untapped revenue and future stability. Because they form very specific kinds of cultures, contact centers also present challenges not usually seen elsewhere in the organization.
The proactive management of cultures is often avoided because it is seen as a difficult and even dangerous long-term endeavor. This does not have to be the case. In fact, proper management of a culture increases the likelihood of business success and can have rewarding effects on employee satisfaction and engagement.
Because we often disregard the untapped power inherent in our customer relationships,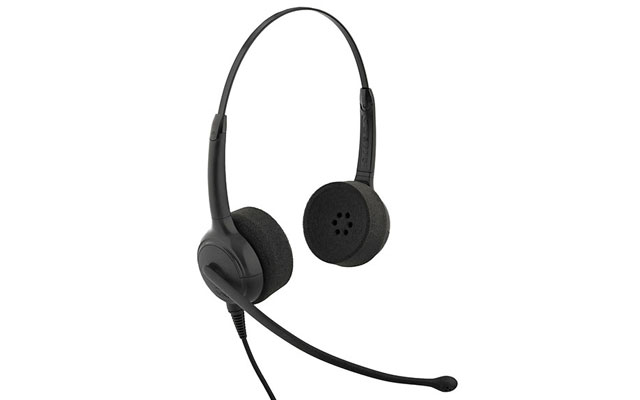 contact centers are often seen as necessary inconveniences in the ongoing effort to increase sales and growth. In reality, contact centers are the window through which our customers can see, judge and consider a personal relationship with our brand- the holy grail of any business.
Such brand affinity only comes from consistent customer experiences, over tune. This consistency cannot be efficiently managed at the individual CSR level. Instead it must be the product of a "responsive way of being" in the organization. It starts with management's taking responsibility for the culture, rather than seeing it as something separate from them or beyond their control.


Proactive management of the contact center culture can create the space for a "responsive way of being" culture, to maximize profitability, increase loyalty and repurchase rates while reducing costs in operations. To do that, you have to understand your contact center's cultural dynamics- and the social norms and cultural qualities that contribute to it. It requires clarity of corporate purpose, as well. And insight into your employee' strengths and weaknesses.
Effecting a corporate culture shift isn't easy. But the rewards can be significant. To learn more, click here for a copy of the white paper, 10 Consideration for Successful Corporate Culture Shifts in Contact Centers.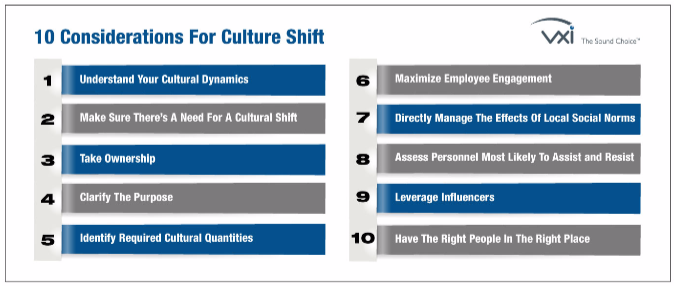 Source: http://www.voipsupply.com/blog/voip-insider/10-considerations-for-successful-cultural-shifts/
Publish Date: April 12, 2016 5:00 AM
---

Yealink is excited to announce it's second installment of a cordless DECT phone solution with the Yealink W56P. The first generation of DECT phones from Yealink were the W52P and W52H, which were well received in the VoIP community.
Compatible with Yealink W52P Units
Yealink wanted to make sure there was full compatibility with all their products and continued this trend with the addition of the W56P. The W56P handsets are fully compatible with the W52H base stations. What this means if you already have a Yealink W52P with base station configured to your business phone system, the W56P will work seamlessly with your older handsets.
Unprecedented Battery Performance
One big differentiator between the Yealink W52P cordless handset and the W56P is the battery performance. Yealink has tested these phone under conditions that are typical of extensive use throughout the day. Some of the features and functions of the handset and battery are:
Continuous Talk Time: 30 hours
Standby Time: Over 400 hours
Quick charge: 10 min charging equals 2 hour talk time
Charge anywhere, any device with USB port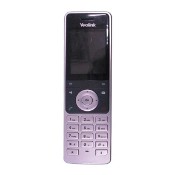 The Yealink W56P is ideal for the user who needs to be reached when they are away from their desk phone. This Wireless DECT phone can be used in such settings as catering facilities and hospitals.
Yealink W56P Availability
The Yealink W56P is set to be formally launched on April 20th with expected ship dates around the same time period.
Source: http://www.voipsupply.com/blog/voip-insider/first-look-yealink-w56p-cordless-dect-phone/
Publish Date: April 11, 2016 5:00 AM
---
SIP Proxy Server, or sometimes called SIP Proxy or SIP Server, acts like intermediary or facilitator among SIP devices assisting point-to-point communication from picking up to dropping of calls. However, SIP Proxy's job is more than just a go-between.
To make it easier to understand, we can think of SIP Proxy Server as a phone call manager and security guard. Now, let's learn what its duty is in each role.
Phone Call Manager
Assist call processing in the SIP network to set up calls between SIP devices and implement provider call-routing policies.
Control call rules such as arranging simultaneous or sequential phone rings and the time length before the call being transferred to another destination like voice mailbox or another extension.
In some circumstance, a SIP Proxy Server even interprets or rewrites certain parts of the request messages before forwarding them.
Security Guard
Grant or deny access to a network resource. A SIP Proxy Server first ensures that a user is the correct person and then based on that, it determines the user's identity and authorizes the user to access various resources.
Enhance network security. For example: A SIP Proxy Server checks the caller's identity and credit before the caller can connect to a destination that costs money such as PSTN network or foreign locations.
Two Types of SIP Proxy Servers
Based on how the SIP Proxy Servers handle the information they receive, there are two main types of SIP Proxy Server performing different functions to fit users' needs in different situations.
Stateless Proxy Server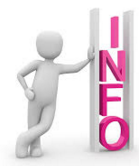 Stateless Proxy Servers simply pass along the messages they receive to the assigned destination. They don't store any information of the call and transaction.
Since they don't need to spend the extra time and energy to remember the SIP requests and messages that they have forwarded, Stateless Proxy Servers usually work very fast and efficient. Therefore, Stateless Proxy Server works well for network hubs.
Stateful Proxy Server
Stateful Proxy Servers, on the other hand, track everything from SIP requests, messages, to responses. This function allows you to restore the information you need in the future and also retransmit the request if the servers haven't received a response they were waiting for.
More Questions?
Do you have more questions about SIP Proxy Servers? Please utilize the comment box below or give our VoIP experts a call today at (866) 582-8591 or email at wecare@voipsupply.com. We will be thrilled to hear from you and happy to assist you with any VoIP questions.
Source: http://www.voipsupply.com/blog/voip-insider/what-is-sip-proxy-server/
Publish Date: April 7, 2016 5:00 AM
---
Whether you are enterprise users, systems integrators, or resellers, the upcoming 2016 Sangoma Technologies Roadshow is the event that you won't want to miss! Sangoma Technologies and VoIP Supply are hosting a free training on April 20th. Join our industry experts as they discuss and explore the advantages of the new alliance between FreePBX and Sangoma.
The training will be held on Wednesday April 20th at Holiday Inn and Suites Chicago Downtown from 1:00 pm to 6:00 pm. Free to attend, but space is limited so please register your seats early! Click here for event details.

How Can I Benefit From The Training?
Learn how to leverage the Sangoma Partner Program to increase your bottom line.
Experience Sangoma's latest and greatest products and technologies, including the recently launched Sangoma s300, s500, and s700 Phones, through live demonstrations.
Get up to speed on the latest developments in our unified communications solutions, including FreePBX, PBXact, SIPStation, FAXStation, and the new Zulu UC.
Connect with Sangoma representatives and share your ideas.
Network with other IT and telephony professionals during a complimentary happy hour with drinks and appetizers.
Have a chance to win a new Sangoma s500 or s700 phone!
Questions?
To have more information about 2016 Sangoma Roadshow, please contact us at 1-800-398-VoIP or email at wecare@voipsupply.com. We will be happy to assist you with any questions you may have.
Source: http://www.voipsupply.com/blog/voip-insider/mark-your-calendar-for-sangoma-technologies-roadshow-on-april-20th-2016/
Publish Date: April 7, 2016 5:00 AM
---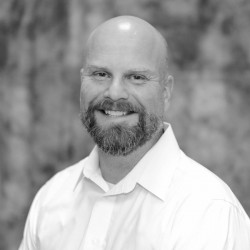 VoIP Supply LLC. North America's leading provider of VoIP solutions is excited to announce that Don Stefanie has been promoted to the new Channel Manager position.
VoIP Supply wants to ensure that all of their new and existing partners have a dedicated representative to take care of all of their wants and needs. When the opportunity arose, there was no question that Don was the right person for the job.
"He is highly energetic, passionate and knows that ins and outs of the industry," says Christian Buerk, Sales Manager at VoIP Supply.
Don has over eighteen years of professional sales experience, with the past fourteen years being in the IT Channel. Managing diverse account portfolios consisting of one man operations up to and including publicly traded companies, Don knows what it takes to get the job done. With his customer-first sales approach, he manages to grow market share, exceed sales goals and handles company initiatives. Please help us in congratulating Don and welcoming him into this well-deserved position.
If you are interested in joining the VoIP Supply Partner Program, you can contact Don directly at 716-213-6906 or email him at dons@voipsupply.com.
For more information about VoIP Supply and our team of experts call 1-800-398-8647 or visit our website.
About VoIP Supply Partner Program
Since 2002, VoIP Supply has delivered valuable solutions for over 125,000 customers worldwide. We are committed to using our place in the Marketplace to help our customers and partners grow exponentially. Whether you choose to be a Referral Partner, or a VoIP Partner, we're here to help you succeed.
About VoIP Supply
VoIP Supply, LLC. (www.voipsupply.com) is your trusted source for everything VoIP; from our large selection of name-brand hardware to our CloudSpan Marketplace. VoIP Supply provides you with a fully staffed inbound call center with licensed, certified and highly trained VoIP experts that can help you with any problem you might have. Whether you are a home user, business, reseller or service provider, VoIP Supply has the products, experiences and expertise to make your deployment a success.
VoIP Supply is a three-time Inc. 500/5000 honoree, listed by Business First as one of WNY's Most Admired Companies, as well as being consistently ranked one of Western New York's Best Places to Work. VoIP Supply is also the first Certified B Corporation in Western New York.
Our dedicated Solution Specialists are here to help, so call us today at 1-800-398-VoIP or visit our website at www.voipsupply.com
Source: http://www.voipsupply.com/blog/voip-insider/voip-supply-fills-new-channel-manager-position/
Publish Date: April 6, 2016 5:00 AM
---
Our tech support team at VoIP Supply offers great pre- and post-sales support plus provisioning, consultations, configuration, and installation help. We get a lot of VoIP hardware and software questions and would like to share the solutions with everyone.
In previous Mom's calling Q&A series, we have discussed: Why Doesn't My Snom 710 Phone Ring? Today, we have more new real questions and answers from VoIP users just like you.

Does Jabra PRO 920 Work With Polycom VVX300?
Q: I have a Polycom VVX 300 phone and would like to know if Jabra PRO 920 headset can work with that.
A: Yes! Jabra PRO 920 headset works with Polycom VVX300 phone. However, You will need to place the phone in Jabra EHS mode.
Please follow the steps to set up: Menu-> Settings-> Basic-> Preferences-> Headset-> Hookswitch mode-> Jabra EHS. Once the setting is done, your headset should be able to work with the phone.
STAY TUNED
Come back for more VoIP questions and answers next time! If you have VoIP questions to ask us, you could submit a technical support ticket or contact our VoIP experts directly today at (866)- 582-8591 We are here to help and will assist you with any VoIP questions.
Source: http://www.voipsupply.com/blog/voip-insider/does-jabra-pro-920-work-with-polycom-vvx300/
Publish Date: April 6, 2016 5:00 AM
---
Last month the Small Business Expo in Miami drew a crowd. VoIP Supply had great time meeting all of you who had stopped by our booth.
Whether you've missed the Small Business Expo in Miami or want to network with us again, now it's your chance! VoIP Supply is exhibiting at the Small Business Expo 2016 in Chicago. We are here to help with any VoIP questions and to customize the best VoIP solution for you. The event will be held at UCI Forum on April 21st from 9:30 a.m. to 5:00 p.m. VoIP Supply will be at Booth 502. The event is FREE to attend. Register HERE today. Thanks to Patton and Grandstream for sponsoring VoIP Supply booth.
WHAT YOU CAN BENEFIT FROM VISITING VOIP SUPPLY AT THE SMALL BUSINESS EXPO
Learn new VoIP solutions and services that will save you and help your business grow
FREE CloudSpan Marketplace Consultation which includes:

An evaluation of your current situation
Pricing, and solution comparisons from multiple providers
A deep dive into what features are needed to make your business successful

Network and reconnect with VoIP Supply
Drop your business card or get it scanned by us at the show to win a free Invoxia phone worth $499 at VoIP Supply booth
CAN'T MAKE IT TO THE EXPO IN CHICAGO?
No problem. You still have the chance to meet with us in New York! VoIP Supply will also be attending the Small Business Expo in New York on June 9th 2016. If you have any questions about the expo, please visit Small Business Expo website or contact us today at 866-582-8591 or wecare@voipsupply.com. We hope to see you all in the event!
Source: http://www.voipsupply.com/blog/voip-insider/chicago-small-business-expo/
Publish Date: April 4, 2016 5:00 AM
---
Some of the things that come to mind when thinking about VoIP Fulfillment are timing, space, logistics, branding and trust. With Fulfillment by VoIP Supply we can assure you that your experience will be as seamless as possible.
One of our five core values at VoIP Supply is Mom's Calling. You're probably thinking, where are they going with this. Well, it's a core value for a reason; just like when mom is calling for help, we all jump to take action. At VoIP Supply we put our customer's right up there with our moms! You can be sure you will be taken care of right away and in a timely manner.
Turnaround Time

We also understand the importance of order timing. With two warehouses (one on each coast) and dedicated staff, we can confidently say that we have the shortest turnaround times in the industry. This is definitely one attribute that sets us apart from the rest.
Logistics & Ordering

In addition to our MarketPlace, which gives you the ability to choose from many of the best providers out there, we also offer our partners blind shipping, giving the illusion of you being a larger business. By utilizing VoIP Supply's newly designed custom portal and API, you will have real-time access to your projects fulfillment progress and delivery. With the ability to manage your business from any web enabled device, you will always ensure your project is on track, and expectations are being exceeded.
Branding
Our creative marketing department is here to help you brand your business. With the ability to customize almost anything; from faceplates, marketing materials and more, we are here to make your business a success.
Trust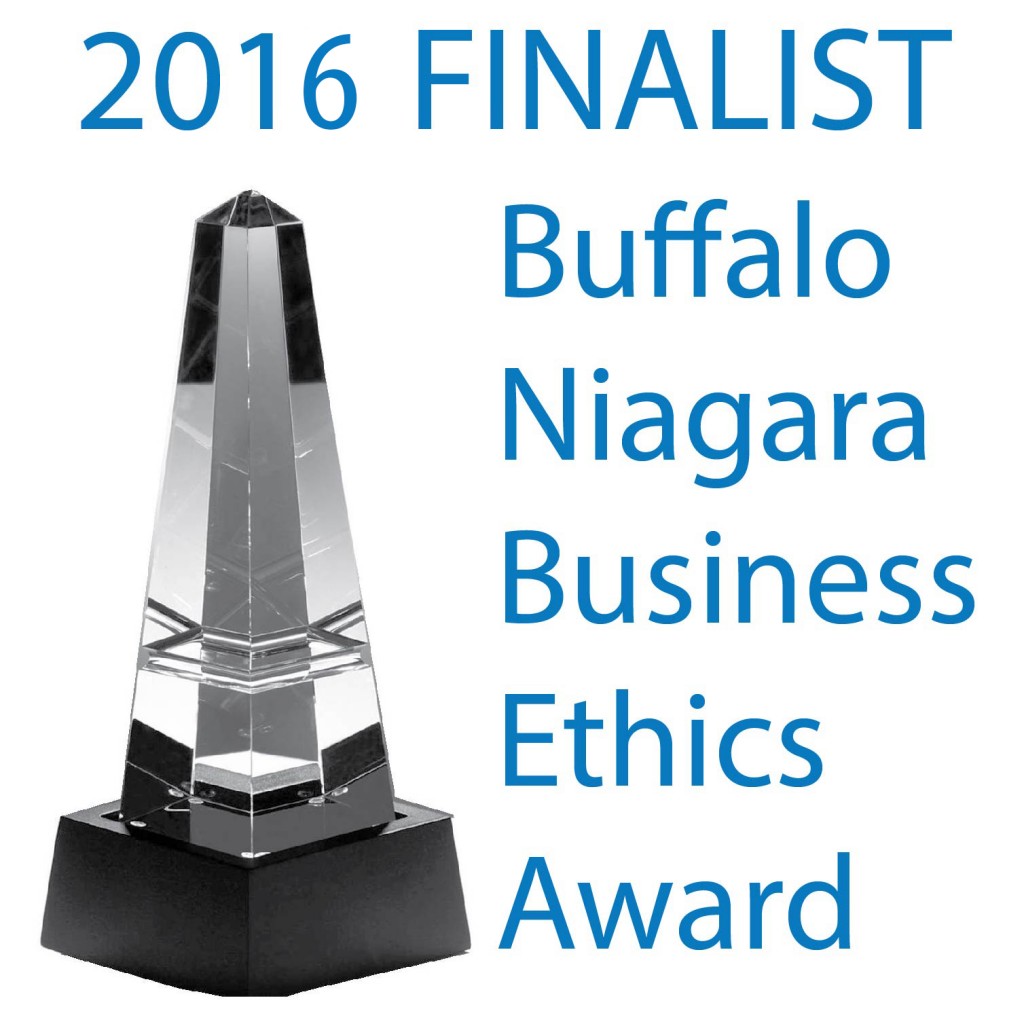 We understand that you have choices when it comes to fulfillment, so why should you choose to work with us? Trust is huge, and we know that you are trusting us to make sure your business operations are not interrupted. We will do whatever it takes to get the job done as close to perfect as possible. We don't want to brag, but we haven't been finalist for the Buffalo Niagara Business Ethics Awards for just being ethical, we are finalists because our customers trust us to do the right thing for them, at all times.
If you have questions about Fulfillment by VoIP Supply please contact our Director of Sales Christian Buerk at cbuerk@viopsupply.com or visit VoIP Supply website.
Source: http://www.voipsupply.com/blog/voip-insider/fulfillment-by-voip-supply-what-makes-us-stand-out-against-the-rest/
Publish Date: April 1, 2016 5:00 AM
---
If you have certain DECT IP Phone requirements that must be met before you are completely sold on a DECT Headset, then Grandstream's newly released DP750/ DP720 DECT solution is a product worthy of your consideration. But don't take my word for it, let the facts speak for themselves.
Great HD Audio Support:


Excellent Range:


Quality Design:


Up to 10 SIP Accounts:


Up to 10 lines per handset and up to 5 concurrent calls:


If those couple of key features got you excited, let me tell you exactly what this DECT solution is all about.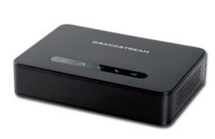 The DP750 is a long-range DECT VoIP base station that has the ability to host up to five DP720 cordless DECT handsets. The DP750 DECT base station is small, rectangular shaped and supports Power over Ethernet (PoE). It features a set of backlit LED status indicators, a button used for pairing handsets, a micro USB power jack and a Ethernet jack. The DP750 can be wall mounted for greater positioning flexibilities that is unobtrusive.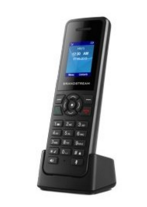 The DP720 wireless handset is made of a robust plastic material that gives it a durable and solid feel. It features HD Audio capabilities with support for both G722 and Opus, full duplex speakerphones, as well as full HD voice for both the earpiece and the speakerphone. It has a 3.5 mm headset jack, as well as backlit color display and user-friendly menus that are easy to navigate. Users can enjoy call handling features while on a call: transfer, hold and conference.
When you combine the DP750 and the DP720, you get a powerful solution that will meet and surpass your expectations.
As a combined solution, the DP750/ DP720 offers a range of 50 meters indoors and 300 meters outdoors. Users can configure up to 10 individual SIP account/ lines to the system.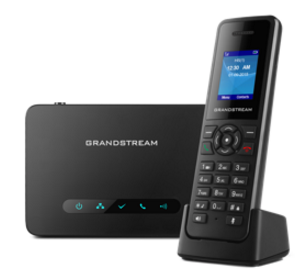 This combo surpasses Grandstream's old DECT series. It provides excellent HD support and allows users the flexibility to move around as they work without the worry of loosing connection due to increase distance, or the nuisance of bad audio quality.
If your list of DECT Phone requirements includes excellent range, superb audio and voice quality, and the flexibility of being able to add up to ten individual lines, then the DP750/ DP720 is here to meet your needs. And if you are still unsure if this DECT solution is right for you, it's also worth nothing that Grandstream is the only manufacturer who supports the Opus codec in their new DP720 handset, which boosts the audio quality of the device by a whole lot.
Grandstream Networks Inc. has been providing SIP Unified Communications solutions since 2002. They offer quality, and product value backed by their warranty and support guarantees. If you are interested in DP750/ DP720, please signup here, we will notify you as soon as they are available:

To check out the any of Grandstream's product offerings, please visit Grandstream's web page at VoIPSupply.com.
Source: http://www.voipsupply.com/blog/voip-insider/grandstream-dp750-and-dp720/
Publish Date: March 29, 2016 5:00 AM
---
Facing fast-changing Information Technology, brand management has now become more important and complex than ever before. As a VoIP provider, your brand is an implied promise for the quality of your VoIP equipment and service.
VoIP Fulfillment by VoIP Supply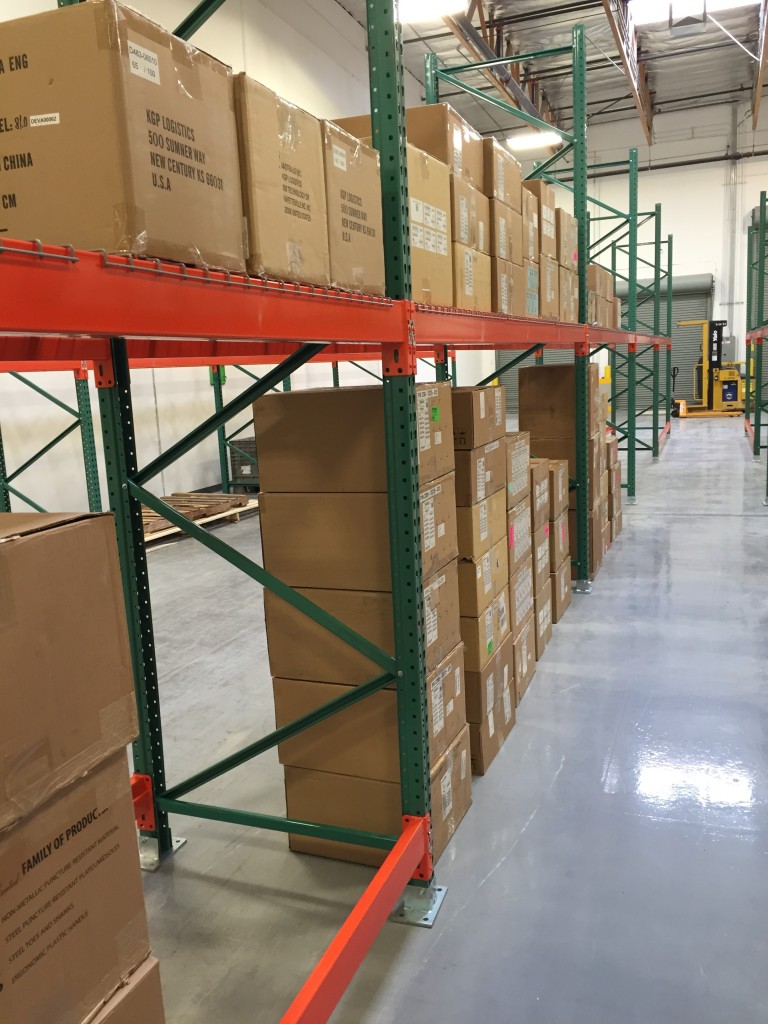 With the VoIP Fulfillment by VoIP Supply, you can magnify your brand recognition quickly in a cost-effective way. Our VoIP Fulfillment experts are here to make sure you stand out against the rest and make your business a success.
From faceplates, marketing materials, to personalized notes, we can customize anything you need to meet your business needs. Fulfillment by VoIP Supply presents precise first impressions to your customers and takes your operation to the next level.
More Than Just Branding
Aside from product branding, Fulfillment by VoIP Supply also provide a lot of other services to help your business succeed, which include:
Products and Configuration
Warehousing and Logistics
Ordering and Integration
Account Management and Support
Check out our Reclaim Program! VoIP Supply's Reclaim Equipment Buyback Program is your outlet for selling off your used and excess VoIP equipment. With Reclaim you can submit your equipment for sale to VoIP Supply and receive fair market value for it allowing you to "reclaim" a portion of your original investment.
Interested in learning more about the VoIP Fulfillment by VoIP Supply? Contact our Director of Sales, Christin Buerk, at (716) 531-4317 or cbuerk@voipsupply.com or visit VoIP Supply website. We are here to help and will be happy to answer any questions you may have.
Source: http://www.voipsupply.com/blog/voip-insider/boost-your-brand-through-the-voip-fulfillment-by-voip-supply/
Publish Date: March 28, 2016 5:00 AM
---
VoIP Network Requirements Checklist
Can't wait to follow the VoIP trend and start enjoying the benefits that VoIP has to offer? Don't rush! One step back to check and make sure your network is ready before switching to a VoIP system can save you a lot of trouble in the future. Now, ask yourself the following 5 questions to gear up for the new change.
Question 1: Do I Have Enough Bandwidth?
Bandwidth is the amount of data your internet can send and receive during a certain period of time. The required bandwidth varies from the number of users and concurrent calls. The more people on the phone at the same time, the more bandwidth or other network services and applications you may need.
Here's a simple equation to estimate how much bandwidth is sufficient for your VoIP. Be aware the trade off between the sound quality and the bandwidth you need.
Required Minimum Bandwidth = The Number of Concurrent Calls X 100 Kbps (kilobits per second)
Ex: If you need 5 concurrent calls, you will need at least 5 X 100 Kbps bandwidth to support your calls. Remember to add some buffer to it in case you experience some unexpected busy times.
Question 2: What VoIP Call Quality Can My Network Offer?
Internet connection acts like the heart for VoIP system. Here are some factors that can affect your overall call quality.
Network Speed: Do a couple online speed tests during different times/ days to have an idea of the maximum upload and download streams you need. You can utilize some free speed test sites such as Bandwidth Place and Testmy.net.
Latency: A measure of the delay in a call. With round trip latencies above 300 msec or so, you may experience annoying talk-over effects.
Packet Loss: The amount of conversation you loss during the call. Usually the lower the packet loss percentage is, the better the audio quality will be.
Jitter: Determine how variable latency is in a network. High jitter, greater than approximately 50 msec, can result in both increased latency and packet loss.
Question 3: What Type of VoIP Phones and Router Do I Use?
To make the best use of your network, you have to make a wise decision on the types of phones and equipment you use. There are different types of VoIP phones available on the market such softphones, hard phones, and wifi phones. You can use your traditional phones along with Analog Telephone Adapters (ATA) to work on VoIP system as well. You will also want to make sure your router/ firewall is VoIP compatible.
Question 4: Do I Have Other Special Requirements?
Thinking thoroughly to cover all the special requirements you might need before you upgrade to VoIP will save you a lot of hassle later on. For example, If you need to connect to remote users or remote sites, you may need to increase the bandwidth and/ or choose the right ATA to extend the connection.
Question 5: Have I Included My Future Plan?
Thinking ahead always helps you succeed and might save you a fortune. Depending on how fast you plan to expand your business, extra investment on the VoIP system may be necessary to keep up your plan. If you don't have a growth plan yet, start one now!
I Am All Set. What's Next?
After answering all the questions above, now you know whether your network can handle the VoIP service you want. Once your network is ready, you need to select an ideal unified communication solution that connects everything together and provides you the features you need.
Have more questions to ask? Contact our dedicated VoIP experts today at 1-800-398-VoIP or at wecare@voipsupply.com. We are here to help and will assist you with anything you need for VoIP.
Source: http://www.voipsupply.com/blog/voip-insider/can-your-network-handle-voip/
Publish Date: March 25, 2016 5:00 AM
Page: 1 | 2 | 3 | 4 | 5 | 6 | 7 | 8 | 9 | 10 | 11 | 12 | 13 | 14 | 15 | 16 | 17 | 18 | 19 | 20 | 21 | 22 | 23 | 24 | 25 | 26 | 27 | 28