VoIP Supply - ContactCenterWorld.com Blog
Page: 1 | 2 | 3 | 4 | 5 | 6 | 7 | 8 | 9 | 10 | 11 | 12 | 13 | 14 | 15 | 16 | 17 | 18 | 19 | 20 | 21 | 22
Do you need a basic desk phone that is reliable and offers clear call quality? We've got it with Cisco's SPA303G. (See data sheet)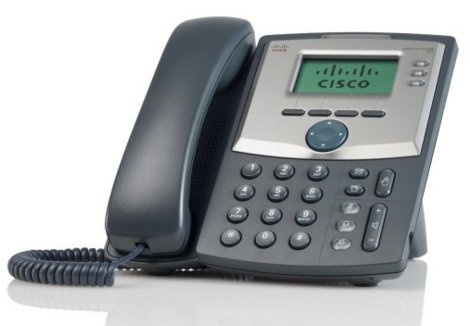 Are you in need of an IP Phone for a Gigabit network? We've got it with our Polycom IP 335.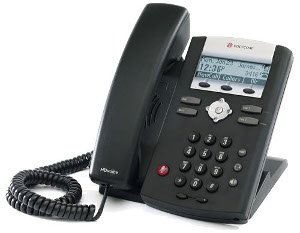 Perhaps you are looking for a phone with enhanced features and touch-screen display for the management-level user? We have you covered with Polycom's VVX500. (See data sheet)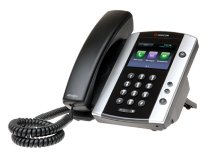 What is the one thing all of these phones have in common? They are part of our Refresh line. Refresh is our line of refurbished, gently used products that allow users to buy products that work as good as new, but cost significantly less. If you are also looking to get your hands on your desired quality phone without breaking the bank we have you covered with Refresh!
There are many IP phones to choose from. One top pick is the Polycom IP560. Featuring built-in IEEE 802.3af PoE and dual-port Gigabit Ethernet the IP560 makes it a breeze to deploy and offers savings on cabling expenses. The IP560 supports 4 lines and HD Voice for clears. (See data sheet)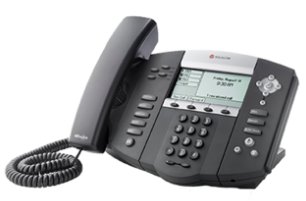 If you are needing is a conference phone the Polycom IP7000 is a great option for executive offices, conference rooms, and boardrooms. The IP 7000 is flexible and expandable and features full-duplex technology and echo cancellation so that you won't experience any distracting drop-outs or reverberation. (See data sheet)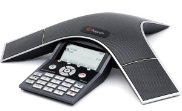 Refresh products are cleaned, inspected, updated to the latest SIP Firmware and lab tested to prove operational. To learn more about the Refresh products presented here or any other product, contact our VoIP experts at 1-800-398-8647.
Source: https://www.voipsupply.com/blog/voip-insider/voip-supplys-refresh-ip-phones-are-a-win-win-solution/
Publish Date: September 19, 2017 5:00 AM
---
WiFi phones give the user the luxury of being able to make and receive calls through their VoIP service anywhere in the world with an Internet connection. If you need to be mobile and don't want to pay huge cell phone bills, WiFi phones could be a perfect solution for you and your business, to make VoIP calls at almost no cost!
With so many options out there, we know it can be confusing to choose the right WiFi phones for your business. So we put together a collection of the four most popular VoIP WiFi phones at VoIP Supply, to give you an idea of what people are looking at. Let's check them out!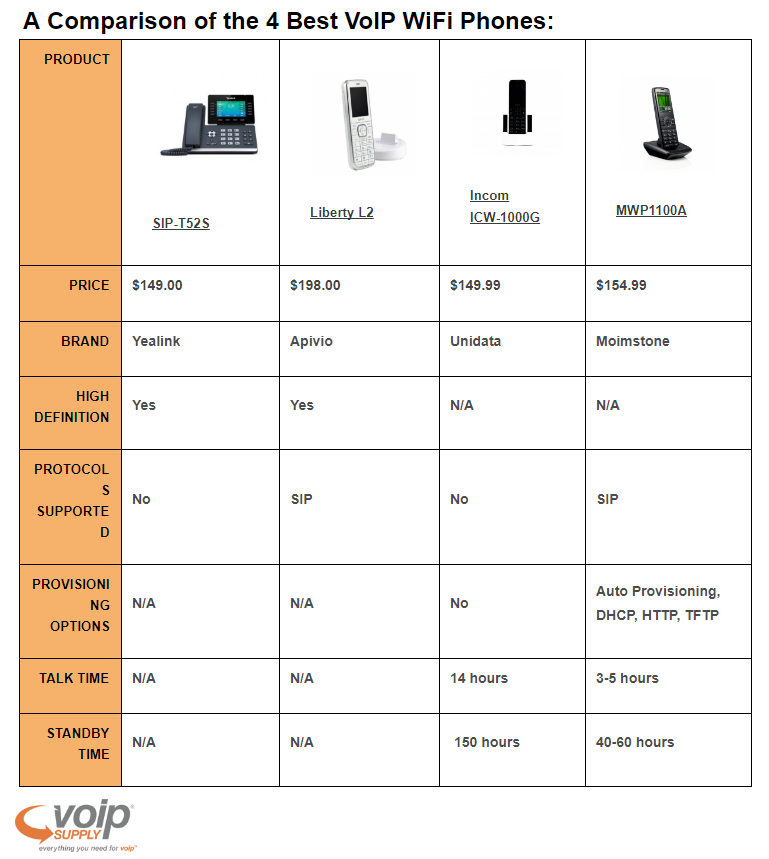 #1 Moistone MWP1100A
The Moimstone MWP1100A is a Wi-Fi phone that supports both 2.4 GHz and 5GHz frequency bands so it can be used anywhere with Internet phone service. This sleek and stylish design supports IEEE802.11 a/b/g/n with field proven stability from major carriers. The MWP1100A features an easy-to-use interface and a 2.4-inch color LCD screen to maximize ease of use.
This Dual-Band WiFi VoIP phone is a very flexible option with all the features you expected including call history, phonebook, caller ID, redial, and more! It also comes with WEP, WPA, and WPA2 support, voice, and data encryption methods to protect your system against hacking and tapping this WiFi phone. A truly comprehensive VoIP WiFi solution!
Key Features:
Wi-Fi Dual Band Mode

Easy User Interface

Color LCD

User Interface

Thorough Security

Unified Communication Service

Wi-Fi 2.4GHz(13Channel), 5GHz(19Channel)

Standard SIP(RFC 3261)
#2 Unidata Incom ICW-1000G
Another popular WiFi option is the ICW-1000G. The ICW-1000G is designed to be used with mobility across a wide range of deployments. The SIP-based ICW-1000G supports 802.11a/b/g/n and it has a built-in speakerphone and other calling handling features such as phonebook search, speed dial, adjustable display brightness and more. Our customers love the ICW-1000G's long-lasting battery for whole day use and the auto-provisioning during boot up sequence.
Key Features:
Polyphonic MIDI Ring/Vibration ringer

Simultaneous bell and vibration effects

Hotkey for vibration and ring toggling

Adjustable ringing and volume levels

Adjustable display brightness and timeout

100 call history of inbound, outbound and missed call

500 phone book with 30 grouping

99 speed dial
Download the ICW-1000G User's Manual
#3 Apivio Liberty L2
Apivio's Liberty L2 combines HD quality voice technology with a unique Web Authentication feature to give users total mobility at home, in the office or even out on the road. Designed with the user's best experience in mind, the Liberty L2 operates on a dual band frequency, complies with IEEE802.11 a/b/g/n and utilize HD Codec G.711.1/G.722 for crystal clear sound quality and maximum connection reliability.
It features a full-duplex speakerphone for hands-free talking, screen text input mode, high capacity battery, web authentication, unified management service via CLive and more!
Key Features:
Standard SIP (RFC3261)

Dual Band 2.4GHz & 5GHz

Multi-Line (2 accounts)

Push-to-Talk (PTT)

Full-Duplex Speaker Phone

Service Management with CLive (Auto Registry System)

Screen Text Input Method

Web authentication via Automatic Web Browser

Earphones (w/3.5Ф, 4pole type)

Battery: Li-ion, 1500mA

Stand-by time: 100 Hr
Download the Liberty L2 Datasheet
#4 Yealink SIP-T52S
Comparing to the other three best sellers here, the Yealink SIP-T52S sits at a lower price point. The SIP-T52S is a member of the Yealink T5 Series IP Phones and it supports the installation of third-party applications to business settings. Designed for busy executives and managers, the T52S offers a color LCD 2.8-inch 480×272 pixels screen, high-quality. speakerphone with echo cancellation, up to 16 accounts, and 3-way conference, and more.
Key Features:
Color LCD 2.8 inch 480 x 272 pixels

HD audio and full-duplex speakerphone

Dual-port Gigabit Ethernet (router and switch) with PoE

High-quality speakerphone with echo cancellation

Up to 16 SIP accounts, 3-way conference
Download the SIP-T52S Datasheet
There you have it! Questions about the WiFi phones? Don't wait. Call our VoIP experts at 1-800-398-8647 now!
Source: https://www.voipsupply.com/blog/voip-insider/a-comparison-of-the-4-best-voip-wifi-phones-mwp1100a-icw-1000g-liberty-l2-and-sip-t52s/
Publish Date: September 15, 2017 5:00 AM
---
Last week we were able to attend this year's Grandstream partner conference, and needless to say, it was a blast. We were able to take in the sights and sounds of Boston, Massachusetts, as well as catch a Red Sox game and even a boat ride on the Spirit of Boston!
This is one of the premier opportunities to network with fellow colleagues in the VoIP world, and also get an inside look at what Grandstream has in store for 2018. We were not disappointed!
We were able to get our hands on several new products that are expected to roll out in the very near future. One of our favorites would have to be Grandstream's new, and first ever, WiFi phone! The WP800. This is not expected to see the light of day until early 2018 and we can hardly wait!
Overall, we were able to leave Boston with some great takeaways before heading back home to wonderful Buffalo, New York! If you were not able to attend this year's partner conference, then don't forget to check out our short video! Join our Senior Product Specialist, Youleidy Vegas, as she captures the highlights of this great event!
Were you also in attendance at the 2017 Grandstream Partner Conference? Did you have a good time? Let us know in the comments below! We want to know!
Source: https://www.voipsupply.com/blog/voip-insider/2017-grandstream-partner-conference-recap/
Publish Date: September 15, 2017 5:00 AM
---
Choices, choices, choices. Everyone loves choices. Can you imagine a world where the only flavor of ice cream was vanilla? Or the only place to go out to eat was McDonald's? Yeah, no thanks.
Having choices is one of the things that makes life great, it is a privilege, but having choices when it comes to the things we do every day, is an important necessity. For example, your job!
We go to work almost every day, and for most of us, it's filled with the same tasks. Maybe moving your weekly meetings to different times can erase some monotony, or changing the order of your tasks can maybe help make things up. Anything to keep things fresh! Einstein once said that insanity is doing the same thing over and over and expecting a different result, and I think there is some truth to that.
For those of us in an office setting, it is almost certain that you have a desk phone, and you more than likely use it often. When that phone rings, we all know there are several ways to pick it up. You can lift the handset, you can answer with your headset, and so on and so on.
But what if I told you that you can have even more choices when it comes to picking up your desk phone? As long as your desk phone is the Cisco SPA 514G! Now, I am not saying that this is the only phone that can do this, but we will use it as an example for the sake of this blog.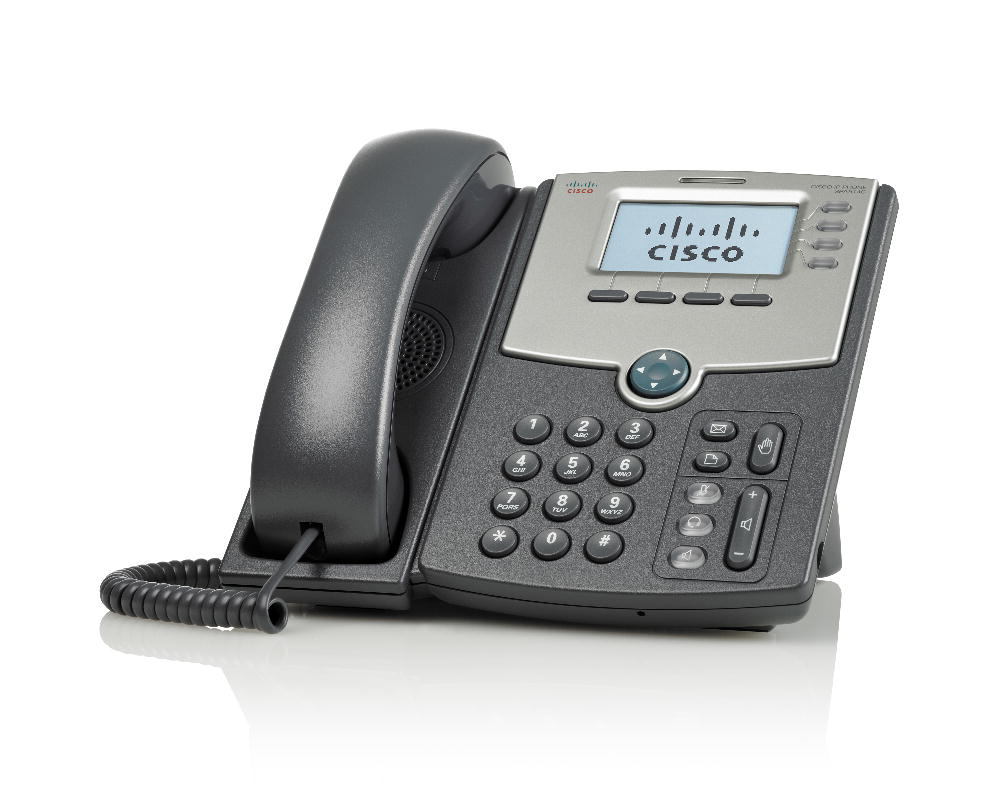 Typically when your phone rings, it is a specific line that is calling you. This will cause one of the line keys to light up! Common knowledge tells us that pressing the active line key will answer the call, but with the Cisco SPA514G, you can decide what device is activated after pressing the line key.
How to Choose Your Preferred Audio Device on the Cisco SPA514G
Telling your phone what you want to answer the call with is actually pretty simple too! Just follow these steps below:
Press the Setup button
Select Preferences followed by Preferred Audio Device and lastly, Edit
Press Option to scroll through your choices
When the option you want is displayed, press Ok
Then press Save
And that's it! Now, by hitting the active line key on an incoming call, your SPA514G will answer with the device you set it to. The best part is after you get tired of answering the phone that way, you can always change it up! Because of choices.
Do you have a Cisco SPA514G on your desk? Do you use the Preferred Audio Device feature? Tell us what you think! We want to know!
Source: https://www.voipsupply.com/blog/voip-insider/how-to-choose-your-preferred-audio-device-on-the-cisco-spa514g/
Publish Date: September 15, 2017 5:00 AM
---

Recently, some of my clients showed interests in learning about Sangoma's SIPStation. They wanted to know what it does and how they can benefit from it. So I'd like to share this with all of you who are curious about the SIPStation or are looking for an ideal VoIP service solution.
What Does the SIPStation Do?
The SIPStation is Sangoma's SIP Trunking service that provides both Canadian and USA all-sized businesses with feature-rich telephony services using just a standard Internet connection you already have. The SIPStation also allows you to port your existing phone numbers and choose the numbers you want to represent your business nationally.
Six Biggest Benefits of the SIPStation SIP Trunks
Save 25% or more with the Trunk Groups
The Trunk Groups are unique to Sangoma's SIPStation that enables your company to share voice services across multiple locations and enjoy 25% savings! Check the graph below to see a comparison of your saving with and without the Trunk Groups: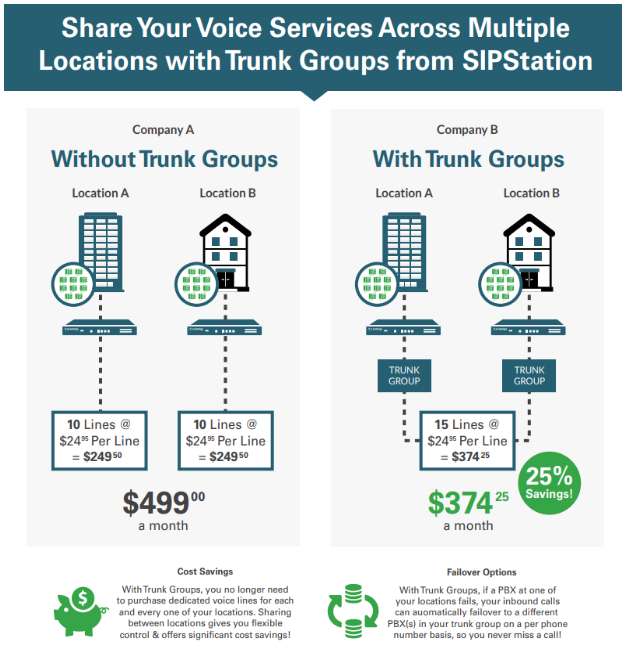 2. Never Miss a Call - Failover Options
With the Trunk Groups, if a PBX at one of your location fails, your inbound calls can automatically failover to a different PBX(s) in your Trunk Group on a per phone number basis, so you will never miss a call!
3. No Contracts!
We all know that business world is dynamic and your business strategy can change at any time. With SIPStation, you are able to adjust your services at any time. No contracts required!
4. Integrated with FreePBX and PBXact
If you are using the FreePBX and the PBXact, you would love how SIPStation comes ready with all you need to work with your system and PBX routing.
5. Integrated Fax Services
With SIPStation, you will be able to send and receive faxes from a web interface or from your local fax machine with incredible reliability.
6. Inbound Numbers and Porting
Need more inbound numbers? No problem. You can add as many as you need and also port your existing phone numbers to Sangoma's service for a simple $10 port charge and then $1 per month per DID.
Is that all? Absolutely not. Every business is different and the required features/services may vary case by case. So give me a call at 716.531.4318 or email me at bhyrek@voipsupply.com and I will help you narrow down the best VoIP solutions you can pick from.

Click to utilize this simple configuration tool here to estimate your phone number costs!
Also, join our webinar on September 26th at 2 pm to learn how you can take advantage of the SIPStation & FAXStation powered by Sangoma! Reserve your seat early!
Source: https://www.voipsupply.com/blog/voip-insider/six-biggest-benefits-of-the-sipstation-sip-trunks-by-sangoma/
Publish Date: September 7, 2017 5:00 AM
---
If you have a desk at work then chances are you have a phone on your desk. The kind of phone that is on your desk probably has a lot to do with what your job position and duties.
If you are working in a call center, then odds are you have an entry level phone that is equipped with just enough to get the job done. If you hold an inside sales position then you might have more of a mid-range phone. Perhaps something with programmable BLF keys or HD voice etc.
When you start to get into a job position that has an executive role, then you might have a use for a more high-end phone. A phone that is packed with features that can help you navigate through your day-to-day activities better, oh and a color touch screen too….obviously.
What would be a good example of a phone like this? Ahh, how about the Yealink T48G? When it comes to Yealink's T4 Series, the T48G is the top of the line. It also has a 7" color touchscreen display, and just about every VoIP feature under the sun. To me, that sounds like the perfect executive phone!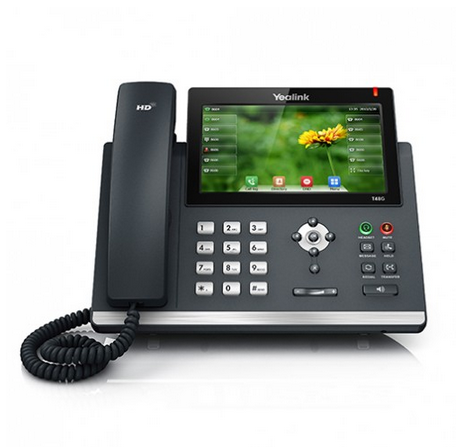 But speaking of every VoIP feature under the sun, there is one thing that you are able to do on the T48S really stood out to me. Not only is this a cool and unique feature, but I feel like it can really come in handy for someone on the executive level who may be in charge of several people in the office.
What's the feature? The Yealink T48G allows you to upload contact photos! Not only is this relatively easy to do, but it can really come in handy when trying to remember everyone you work with!
I am going to assume that everyone you work with has a company photo, you know, headshots for your website or email signature. These are great to take and upload to your phone contacts. Especially if everyone is assigned an internal extension, it may take a while for you to remember who is calling you.
Doing this can also help you put a face to a name and a face to a voice! So the next time you're in the breakroom getting a cup of coffee, you can really impress everyone with your flawless name remembering skills.
Now, let's move on to the how-to part of the blog and find out how to upload contact photos! It's really quite simple, but it does involve some work on the web user interface. If this is something you need access to or help with, then just let your System Administrator know what you are trying to do, and grab some assistance! If you are able to tackle this on your own, then just follow these easy steps!
How to Upload a Contact Photo on the Yealink T48G
Click on the Directory and then go to Local Directory
Click Browse, and then locate a photo file from your computer
Click Upload Photo to upload the photo
You can click Delete Photo to delete the customer photo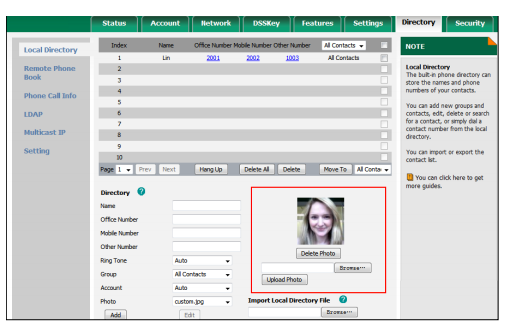 Once you have your photo uploaded the next step will be to add the customer photo to the contact! Please note that the Yealink T48S only supports .png, .jpg, .bmp format files and the file size must be less than 5MB!
Now that you have uploaded your photo, all you have to do is follow these next steps and you will be on your way!
Click on

Directory

and then

Local Directory

Click the desired entry you want to edit

Select the desired photo from the pull-down list under

Photo
Click Edit

to accept the change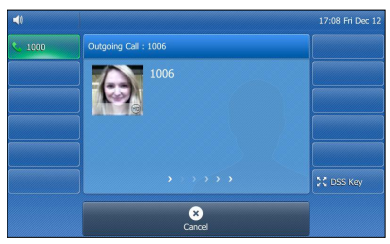 And there you have it! Now that you have assigned a photo to your contact, when you place a call to the contact or receive a call from the contact, the touchscreen will display the contact photo! Just repeat the process to keep adding photos to different contacts!
Do you have a Yealink T48G on your desk? Do you use the Contact Photo feature? If so, what's your experience been like? We want to know!
Source: https://www.voipsupply.com/blog/voip-insider/how-to-upload-a-contact-photo-on-the-yealink-t48g/
Publish Date: September 1, 2017 5:00 AM
---
When it comes to the most popular conference phones, you may think of the Polycom IP7000, the Grandstream GAC2500, or the Yealink CP860. Now, you have one more option to think about!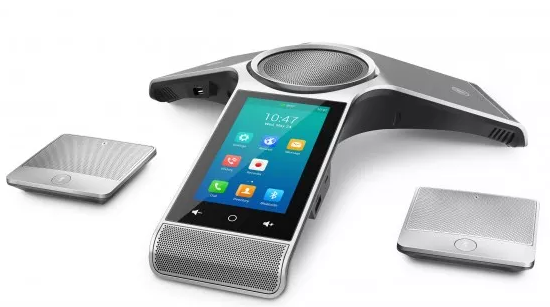 Yealink's new CP960 conference phone has become a spotlight in the conference phone market since its release in June 2017. And it doesn't just have an elegant look, it also boasts powerful features to give you all that you need for a conference meeting. But no more chatting, let's check it out!
This "Y"-shape conference phone, which also represents the brand name "Yealink", features an elegant design that makes it easy to pick up the audio in the room while eliminating noises with the noise-cancellation technology. With the CP960, up to five parties can join a conference call from different locations.
20-Foot and 360 Degree Voice Pickup Range
The Yealink CP960 comes with a built-in 3-microphone array and a 20-foot and 360-degree voice pickup range, providing you the best audio experience to make you feel as if all the participants are sitting across the table in person!

Yealink Pentagon Meeting Room
In Yealink Pentagon Meeting Room, you can create a meeting directly and invite or allow someone to join the ongoing meeting seamlessly. Its Active Speaker feature helps you easily recognize who is speaking during the meeting.
Two Additional CP Wireless Expansion Mic CPW90
The CP960 also has a 3.5 mm jack for optional voice output, as well as two microphones and power over Ethernet (PoE) functionality. Through the two add-on CP wireless expansion mics, the Yelaink CP960 provides long audio-capture distance at a radius of up to 20 meters without any wiring trouble. Check out the wired and wireless microphones options for the CP960:
Wired Microphones

Wireless Microphones
High Expansibility
Turn the CP960 into a loudspeaker or microphone simply by pairing it with your smartphone via Bluetooth or with your PC/tablet via USB Micro-B port. And that's not all! After successfully pairing, you can host a hybrid UC meeting with all these three devices, your smartphone, PC/tablet and IP conference phone CP960.
More Features to See:
Optimal HD audio, full duplex technology

Yealink Noise Proof Technology

20-foot and 360-degree microphone pickup range

Two additional CP Wireless Expansion Mic CPW90

Built-in 3-microphone array

Based on Android 5.1 operating system

5-inch multi-touch screen with 720×1280 resolution

Yealink Pentagon Meeting Room

5-way conference call

Hybrid UC meeting

Built-in Wi-Fi/Bluetooth

Connect to PC via USB Micro-B port
Download the CP960 Datasheet Here!
Source: https://www.voipsupply.com/blog/voip-insider/the-yealink-cp960-enterprise-grade-conference-phone-with-wide-range-voice-pickup/
Publish Date: August 30, 2017 5:00 AM
---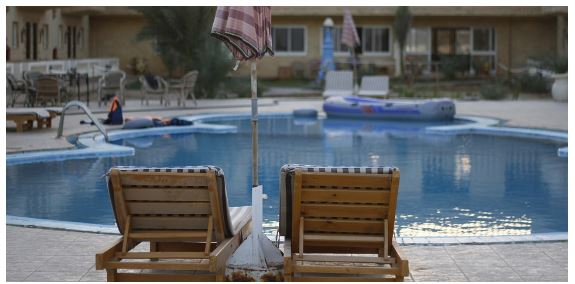 The communication expenses remain the top expense list for most of the hotel businesses despite that more hotel guests are using personal mobile devices than ever before. In order for hotels to survive and become competitive in the hospitality industry, switching to a VoIP system becomes a wise choice in terms of cost savings, work efficiency, and customer experience.
Recently, I have received some inquiries from customers about the 3CX hotel module and the Xorcom Complete Concierge. They were interested in learning about their features, highlights, and the differences between these two solutions. So, let's dive in together!
The 3CX Hotel Module
The Hotel PBX is designed for hospitality environments which enable functions such as guest Check In and Check Out, setting guest extensions to Do No Disturb (DND), and allowing housekeeping to set room status through their phones. See the complete 3CX Hotel Module Feature list.
If you are looking for a low cost and easy-to-manage PBX solution, the 3CX Hotel Module will be ideal for you. This solution runs on mainstream operating systems with little required training and you are able to leverage existing hardware, wiring, and low cost open standard hardware. The 3CX Hotel PBX also integrates with PMS system to ensure that all staff can perform most functions within the Hotel Management Software. See a list of PMS systems that the 3CX Hotel PBX works with!
Access to 3CX Datasheet
Access to 3CX Phone System Brochure
The Xorcom Complete Concierge
Similar to the 3CX Hotel Module, the Xorcom Hotel IP PBX system also utilizes existing infrastructure and provides advanced phone features to improve the business process in the hospitality sector. The Complete Concierge PMS interface supports a wide range of PMS systems to ensure a smooth process for check-in/check-out, reporting room status and managing wakeup calls. Check out the Complete Concierge Feature List here!
With the ability to administer large numbers of analog extensions side by side with VoIP extensions and trunks, the Xorcom Complete Concierge is ideal for hotels with existing analog infrastructure to the rooms.
Access to Xorcom Complete Concierge User Guide
The 3CX Hotel Module and the Xorcom Complete Concierge both offer a variety of useful features. Use the comparison chart below to compare their similar features side by side!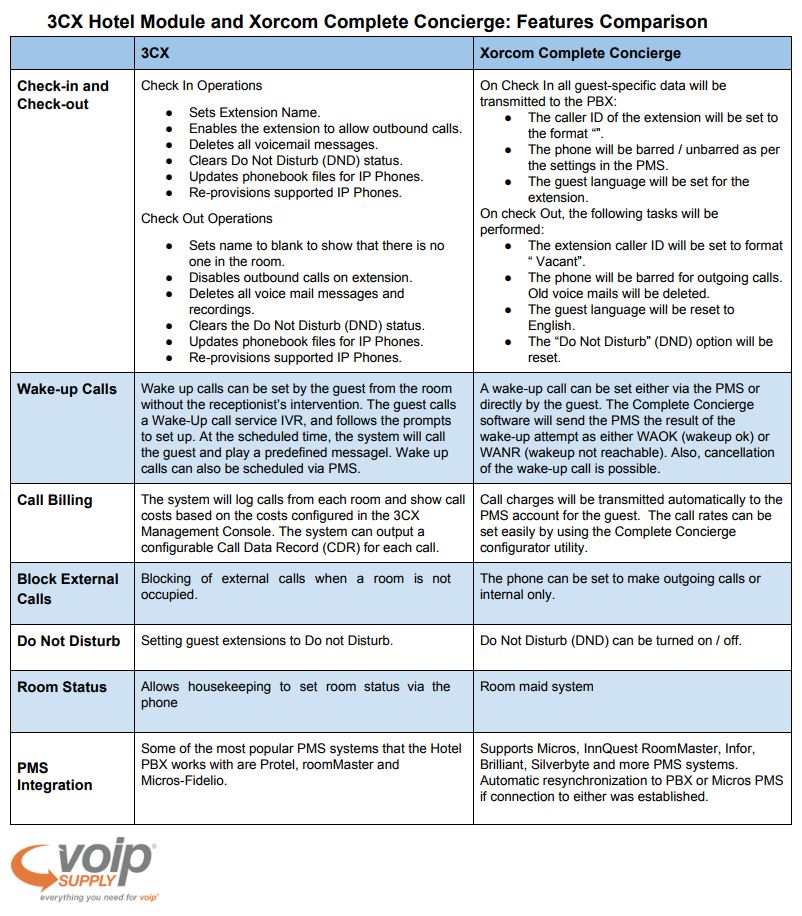 Do you have more questions about the PBX solutions for the hospitality industry? Give me a call at 716-531-4318! I will be happy to help you find the best VoIP system for your business.
Source: https://www.voipsupply.com/blog/voip-insider/hotel-pbx-and-pms-systems-3cx-hotel-module-vs-xorcom-complete-concierge/
Publish Date: August 15, 2017 5:00 AM
---
If you are one of the many people who handle an overwhelming amount of incoming calls for a living then you can understand that sometimes what your phone comes with, it's always enough.
Every now and then we think of how much easier our jobs would be if we just had a little extra help. An example would be having two monitors on your desk instead of one. Another might be having your own stapler instead of having to walk to the printer every time you needed to staple something.
All of these things are nice to have, and sure, they would help make our lives easier. But, the reality is that we can probably still do our daily tasks even without them. And if you did need them to function, then I'm sure they would be on your desk.
But what happens when what you have just isn't enough, and adding a missing component to your work day would really speed things along, and produce greater proficiency? That's when you decide to pull the trigger and make additions to your team's resources.
A good example of an add-on that would help someone who deals with massive amounts of call traffic a day would be an expansion module. Let's take the Polycom VVX400 for example. This phone is stacked with features and it has a whopping twelve line keys!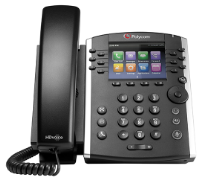 But what if twelve is not enough? And that paper sidecar is doing nothing but slowing you down? Even the people at Polycom know this could happen to anyone. That's why they created the VVX Color Expansion Module!
If you are running short on line keys at twelve, how about 24 more?! That is what the VVX Color Expansion Module brings to the table. And if you're still short? You can daisy chain up to 3! So if you have a Polycom VVX phone on your desk, and you think this is something you absolutely must have, the only question left is: How do I connect it to my phone?!
Well, that's simple! Just follow these easy steps!



How to Connect the Polycom VVX Color Expansion Module to your VVX Phone
Connect an auxiliary cable from the AUX port on the phone to the AUX IN port on the expansion module.
The LED Lights on the module's line keys flash red and green as the module start up.
After the first module is on, you can connect up to two additional modules to your VVX phone.
Information for the expansion module will display here
And that's really it! The rest of the work is going to be in the expansions interface, and for that, you will have to contact your Systems Administrator. However, once you have the expansion module, (or modules) hooked up, you can check their status to make sure you did everything properly. You can do this by following these steps:
Select Settings in the phone's menu
Under Settings, select Status
In the Status menu, select the module you want to view
Information for the expansion module will display here
Some of the things you will be able to see are the type of module, software version, assembly revision, and serial number.
After it's all said and done, the bottom line is that you will now be able to manage your company's call flow like a pro!
Do you have a Polycom VVX phone on your desk? Do you have any Color Expansion Modules attached to it? If not, what are you using? We want to know!
Source: https://www.voipsupply.com/blog/voip-insider/how-to-connect-the-polycom-vvx-color-expansion-module-to-your-vvx-phone/
Publish Date: August 11, 2017 5:00 AM
---
If you are looking for new office phones but are keeping a budget in mind, then the new Fanvil X2P should be on top of your list.
This new release comes with everything you'd expect from a high-end model VoIP phone, for the price of an economy phone. And it looks great too!
One of the coolest things I've seen in a long time is that Fanvil actually swapped out the handset on this phone and gave it the ability to use a footswitch to answer and end calls! I feel like this is something that has not been done before and would be a great fit for a call center environment!
If you need more convincing, just watch this short video we put together for you!
Source: https://www.voipsupply.com/blog/voip-insider/video-the-fanvil-x2p-available-now/
Publish Date: August 7, 2017 5:00 AM
---
A while back we published this video above on setting up the Adtran Total Access 908e as an FXS gateway. To recap a little, an FXS gateway allows you to connect analog phones or stations, to a VoIP based system. It does that by providing an analog interface like an FXS port to which you connect your analog phone, and through the use of witchcraft, translates the signal from analog to digital.
To clarify a little bit more if you're new to this technology: when we talk about analog gateways, we are generally referring to two types of interfaces, or ports; FXS and FXO.
FXS stands for foreign exchange station, but to get to the points, it's what PROVIDES dial tone to a device like a credit card machine, fax machine, or an analog phone.
FXO stands for foreign exchange office, and RECEIVES dial tone. An example of an FXO port would be on a modem.
So say it with me, FXO PROVIDES dial tone, FXO RECEIVES dial tone. It's Easy!
Now that we've gotten that out of the way, let's talk about hotlining. Hotlining is when an FXS port automatically dials a predetermined number when off hook. You'd see this sort of setup on common are phones (door entrances, hallways, lobbies, etc.), or in elevators. The idea is simple: restrict what the user can do with the phone.
To achieve this on an Adtran Total Access 908e, it's simple, sort of. You can configure roughly 90% of the Adtran Total Access 900 Series devices through the graphical user interface, but there are some nifty features hidden in the command line, like hotlining! The good news is configuring a hotline using the command line is about as complex putting on your own socks.

First some prerequisites:
Make sure your dial plan is configured to accept the digits you plan on calling when your FXS port goes off hook.
Have a trunk group also accepting the digits and have a trunk to send the call to.
Know your current, or default passwords.
Let's go:
As an example, we'll create a user "5000" and configure a hotline for that user on FXS 0/1 to dial 716-867-5309 when off hook.
Log in and create the user: Got o Users Accounts and fill out some basic information such as first, last name, and select "Analog Station" as Phone Type. Select FXS 0/1 and click Apply.
SSH or Telnet into the Total Access 908e and configure the hotline using the following syntax:
Check your configuration using "show run" or "do show run". It should look like this:
Now, when any device connected to FXS 0/1 goes into an off hook state, the Total Access 908e will dial 716-867-5309. I told you it would be easy.
To be honest, the Adtran Total Access 900 line is capable of a lot more, and it's one of my favorite pieces of equipment. Not to overuse the term, but I consider it the true Swiss Army Knife of the telecommunications world. Learn more about it by visiting Adtran's site, or calling VoIP Supply at 1-800-398-8647.
Happy VoIPing!
Source: https://www.voipsupply.com/blog/voip-insider/the-voip-addicts-guide-hotlining-fxs-with-the-adtran-total-access-908e/
Publish Date: August 7, 2017 5:00 AM
---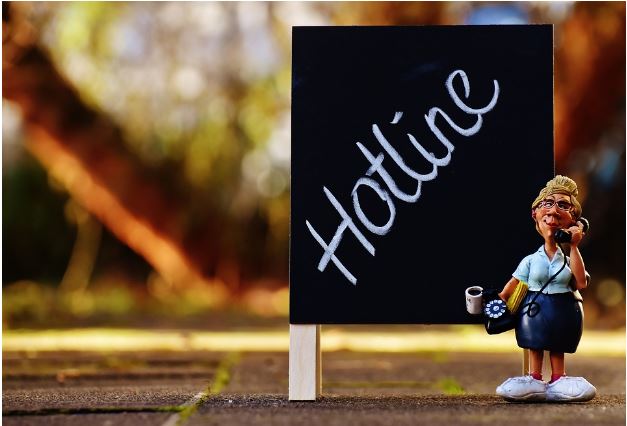 Skype is nothing new to most of us. We all love how simple and straightforward Skype is. It probably only takes you less than 30 minutes from downloading to dialing your first call through Skype.
You think you already know all about Skype? Well, there might still be some features that will surprise you! Check out the 7 Skype tips and tricks in this post to see what they are!

#1 How to Make Calls from Skype Contact List
Do you know you can start a Skype call by double-clicking on a contact? Here's how:
Click

Tools >> Options >> General Settings
Check the box: When I double-click on a contact start a call
Pretty easy, huh?

#2 How to Hide or Show the Skype Moving Pencil
You must have noticed that when you are chatting with someone on Skype message, there's a pencil image moving showing you that someone is editing his/her message. Not a big fan of this feature? No problem. Here's how you can hide it and have more privacy:
Click

Tools >> Options >> IM & SMS >> IM Settings >> Show Advanced Options
Uncheck the box: Show when I am typing
#3 How to Clear Skype Chat History
Erase your chat history in Skype is easy. Just follow these two steps:
Click

Tools >> Options >> IM & SMS
Click IM Settings >> Show Advanced Options >> Clear History
Be aware though, once you clear your history, you can't restore the messages! So think twice before you hit the button! You can also adjust the time frame that you want to keep your history by selecting the drop-down menu.

#4 How to Get Keyword Notifications on Skype
Too many messages that you don't have time to read them all? Use Skype's Keyword Notifications to get notified only when certain words are mentioned in the IM window. Here's how:
Click

Conversation menu>> Notification Settings

Select the radio button:

Notify me only if these words are mentioned.

Type in the keywords you'd like to receive notifications
Now you can sit back and focus on your work!

#5 How to Set Up the Caller ID on Skype
Caller ID shows your phone number when you make a call. You might want to set up this so people recognize you when you make Skype calls to landlines or mobile numbers.
Click

Skype menu >> Account.

You will see a web page where you get more call related information

Click

Caller ID

and select

Country/Region

and type in your

Phone number

.

Click Verify Number

.
You are all set. Test it out!

#6 How to Edit Your Last Message on Skype
Oops, made a mistake in the message that you just sent? Press the Up Arrow Key on your keyboard, Skype will automatically copy the text you sent and put in your chat box where you can correct and re-send.
#7 How to Transfer Skype Account Contacts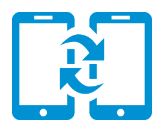 Need a new Skype account but feel it's tedious to re-add in all your contacts again? Let Skype do the work for you! You can easily backup all of your contacts from the old account and simply transfer them into the new one within minutes.
Sign in your old account. Click

Contacts

and go to

Advanced

and select

Backup Contacts to File

.

Sign in your new account and click Contacts>> Advanced>> Restore Contacts from File
There you have it! Are you using any of the tricks I mentioned? What Skype features do you like to see? A hosted VoIP Service has a lot of useful and more advanced features, be sure to check it out too!
Source: https://www.voipsupply.com/blog/voip-insider/7-skype-tips-and-tricks-you-didnt-know/
Publish Date: August 4, 2017 5:00 AM
---
It is hard to imagine a job that doesn't need a phone. There are an endless amount of different and unique jobs our there, but I'm pretty sure every one of them, one way or another, needs a phone in some capacity of the business.
For this blog, I want to focus on the jobs that are not set in a cushy air conditioned office. Instead, I want to talk about the jobs that need wireless phones, or better yet, wireless VoIP phones.
What is the first job that comes to mind when you think of wireless phones? For me, I immediately thought of a construction job. Because construction can get messy, I would also have to assume that the wireless phones they are using are also ruggedized AND probably even DECT!
What kind of phone could cover all those bases? Well, I'm sure there are several. But for this blog, we are going to use the Snom M85 as an example. This is a wireless DECT phone that can take a beating and will last you a very long time.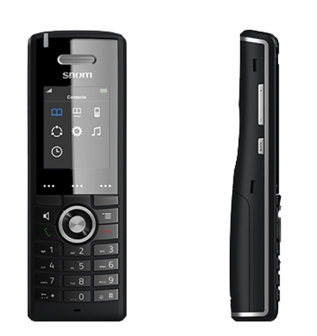 Aside from this phone's long range and nearly bulletproof casing, there is one weakness. This weakness is something that all phones have, their buttons. No matter how much of a beating this phone can take, if you press up against something or if you drop it down the stairs, you run the extreme risk of accidental use. Like….calling someone, paging someone, etc.
Luckily, the Snom M85 has you covered with its Automatic Keylock. This is a function that can take the frustration out of your day, and it is easy to manage.
How to Lock and Unlock the Snom M85 Ruggedized DECT Phone
If you would like to lock and unlock your phone manually every time, then all you have to do is:
Press the star key and hold down for at least 3 seconds
A lock symbol will appear in the top line of the display
When pushing a button while locked, the keylock message will appear
See, that was easy! To unlock your M85 after it has been locked all you do is:
Hold the star key down until the lock icon disappears
The phone will then be unlocked and ready for use
That might be the easiest set of directions I have ever seen! But one more cool feature this phone has is the Automatic Keylock feature.


How to Use Automatic Keylock on the Snom M85

This will allow the phone to lock itself if it has not been used in a selected period of time. How do you set this? Again, simple! Just follow these easy steps:
From the menu, select Security
Then select Automatic keylock
From there must select the number of second or minutes. Your choices are 15, 30, or 45 seconds, or 1 to 5 minutes. This will set the inactivity period before your phone locks itself
Press the red End Call key until you return to the home screen
And that's it! Depending on how long you selected, if your phone is not active, it will lock itself and prevent unwanted phone calls, leaving your phone off the hook, or draining the battery.
To unlock the phone after it has locked itself, just use the same manual steps and hold the star key until it unlocks.
Do you have a ruggedized wireless phone at work? Do you use the Snom M85? If not, what do you use? We want to know! Also, what How-To blogs would you like to see in the future? Let us know in the comments!
Source: https://www.voipsupply.com/blog/voip-insider/how-to-lock-and-unlock-the-snom-m85-ruggedized-dect-phone/
Publish Date: July 28, 2017 5:00 AM
---
Our tech support team at VoIP Supply offers great pre- and post-sales support plus provisioning, consultations, configuration, and installation help. We get a lot of VoIP hardware and software questions and would like to share the solutions with everyone.
In previous Mom's calling Q&A series, we have discussed: What is the Default Password for the Grandstream UCM6204? Today, we have more new real questions and answers from VoIP users just like you.
Can I Use UCM6208 as a Backup for UCM6108?
Q: I have a UCM6108 and I want a UCM6208 as a backup. Is it easy to clone the configuration from the UCM6108 and transfer it over?
A: Yes, this will work as long as both systems are on the same firmware versions. The backup configurations will restore.
STAY TUNED
Come back for more VoIP questions and answers next time! If you have VoIP questions to ask us, please submit a technical support ticket or contact our VoIP experts today at (866) 582-8591
Source: https://www.voipsupply.com/blog/voip-insider/can-i-use-grandstream-ucm6208-as-a-backup-for-ucm6108/
Publish Date: July 26, 2017 5:00 AM
---
It is hard to imagine life without Caller ID. I know I am not alone when I say that I barely know anyone's actual phone number anymore. Once they are added to my contact list, their name is all that matters.
These days, the same can be applied to your desk phone at work, with the power of VoIP technology, you are able to use your desk phone just like you would use your personal cell phone.
Most of the time, these phones have just about every feature your cell phone has, and in some cases, even more features! I have written past blogs about IP phones having cameras, recording video, and even custom ringtones in the past, so I know the possibilities are basically endless.
But because this is a basic blog that deals with the simplicity of VoIP, I am going to use the Polycom VVX300 as an example. This is an entry-level phone, it has nothing flashy about it, but it is packed with features!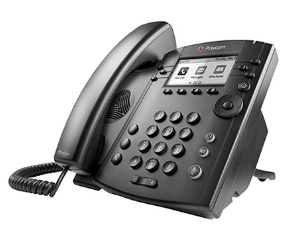 One of these features just happens to be a contact list. You are able to add phone numbers to your VVX300 phone book just like you would on your cell phone. And because we all have that one person who calls all the time, but we never want to answer, you can do more than just ignore the call like you would on your cell phone. You can have the VVX300 automatically reject the call!
How to Reject Calls from a Contact on the Polycom VVX300
To do this is simple. If you absolutely never want to take a call again from an annoying telemarketer, or say, an ex that keeps calling you at work? Then follow these easy steps!
Select

Directories

from Home view, and select

Contact Directory

From your directory, use the up and down arrow keys to select the contact whose calls you want to reject, and press

Info

From the contact's information screen, press

Edit
From the Edit Contacts screen, use the up and down arrow keys to select Auto Reject

, and select

Enabled

, and then press

Save
And, POOF! From now on, every time that contact calls your Polycom VVX300, the call will automatically go to Voicemail. The one thing this phone cannot do automatically delete your dreaded contacts Voicemails. You will have to do that manually.
Do you have a Polycom VVX300 on your desk? Do you use the Auto Reject feature? If so, who keeps bugging you? We want to know!
Source: https://www.voipsupply.com/blog/voip-insider/how-to-reject-calls-from-a-contact-on-the-polycom-vvx300/
Publish Date: July 21, 2017 5:00 AM
Page: 1 | 2 | 3 | 4 | 5 | 6 | 7 | 8 | 9 | 10 | 11 | 12 | 13 | 14 | 15 | 16 | 17 | 18 | 19 | 20 | 21 | 22