VoIP Supply - ContactCenterWorld.com Blog Page 6
Page: 1 | 2 | 3 | 4 | 5 | 6 | 7 | 8 | 9 | 10 | 11 | 12 | 13 | 14 | 15 | 16 | 17 | 18 | 19 | 20 | 21 | 22 | 23 | 24 | 25 | 26 | 27 | 28 | 29 | 30
Xorcom CompletePBX 5.0.39 Phone system management now includes a new task manager and scheduled backups (Admin -> System Settings -> Task Manager)!

The Task Manager controls the running of predefined tasks, either Ad-hoc scheduled or recurring. Now you are able to set script parameters by the user and a single script can be used by different tasks with different parameters.
Additionally, this version also includes intra-company outbound route which passes the internal caller ID to the next destination as is. (PBX -> External -> Outbound Routes)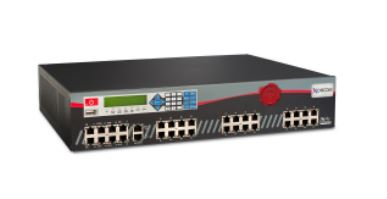 Check out some fixes:
Unix time shown instead of system time in Reports -> Status -> Registration.

Fax detection failed to work on SIP trunks behind NAT in certain carrier setups.

The inbound route with the outbound route as destination always chooses the first option when more than one is available.

When adding DID from Extension module, the new inbound route will use MOH None ( Ringback ).
Learn more about Xorcom CompletePBX solutions HERE!
Source: https://www.voipsupply.com/blog/voip-insider/xorcom-completepbx-5-0-39-added-task-manager-scheduled-backups/
Publish Date: February 15, 2018 5:00 AM
---
Feb. 14th - Valcom, a leading provider of emergency communication and VoIP paging system, acquired Keltron Corp., a provider of life-safety event management systems for colleges, university campuses, healthcare centers, and more.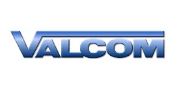 These two companies will share technology, experience, and engineering but operate separately. This will help both Valcom and Keltron expand their product portfolio to provide customers with combined technologies.
"More resources will further the development of state-of-the-art systems that distribute the right message to the right people at the right time," says Valcom CEO and Owner John Mason. "Both companies are committed to meeting customer and partner needs with the latest in technology as it pertains to life safety communication solutions."
Communication has been playing an important role in healthcare and education industries. We are excited to see how these two companies will work together and bring more values to the customers!
Source: https://www.voipsupply.com/blog/voip-insider/valcom-acquired-keltron-corp-expand-life-safety-event-management-portfolio/
Publish Date: February 15, 2018 5:00 AM
---
Digium, the Asterisk Company, unveiled the A-Series IP phones at the ITExpo 2018 today! The This new series is a line of affordable desk phones for Asterisk-based systems.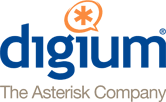 These new VoIP phones are designed with the best value and high-quality components for budget-minded Asterisk users. The price point starts as low as US$59, each model includes a full-color display, HD Voice, and multi-line functionality.
The A-Series IP phones for Asterisk are the highest quality VoIP phones for the price and are backed by Digium, the creator, sponsor, and maintainer of the Asterisk project.
"Asterisk, the world's most popular open source communications platform, is used by developers to create sophisticated, custom communications solutions, and low- or no-cost alternatives to proprietary phone systems. These systems often require budget-friendly IP phones, and the new A-Series phones for Asterisk fulfill that need," said Charlie Wilson, director of developer products at Digium.
This new Digium A-Series VoIP phones for Asterisk include:
A30 - An executive-level gigabit phone with a 4.3-inch full-color display, 6 line registrations, 10 Rapid Dial/Busy Lamp Field (BLF) keys with up to 45 contacts, Power over Ethernet (PoE), and 10/100/1000BASE-T network ports.

A25 - A mid-level gigabit phone with two full-color displays, 4 line registrations, 6 Rapid Dial/Busy Lamp Field (BLF) keys with up to 30 contacts, Power over Ethernet (PoE), and 10/100/1000BASE-T network ports.

A22 - An entry-level gigabit phone with a 2.8-inch full-color display, 2 line registrations, Power over Ethernet (PoE), and 10/100/1000BASE-T network ports.

A20 - An entry-level value phone with a 2.8-inch full-color display, 2 line registrations, Power over Ethernet (PoE), and 10/100BASE-T network ports.
Stay tuned for more details!
"As a Digium partner, we are very excited to hear that they will be adding these new phones to their product line. These additional phones will broaden Digium's portfolio in the competitive VoIP industry, giving them a stronger foothold in the market. " - Paula Griffo, President, and CFO of VoIP Supply
Source: https://www.voipsupply.com/blog/voip-insider/digium-released-new-asterisk-based-series-voip-phones-itexpo-2018/
Publish Date: February 14, 2018 5:00 AM
---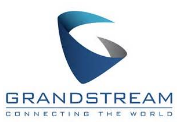 Have you used any of Grandstream's GWN series WiFi APs? You might be qualified for Grandstream's new free beta testing for Cloud Controller for WiFi Access Points (APs), GWN.Cloud!
This new enterprise WiFi network management platform provides a secure, reliable and scalable management platform for Grandstream's GWN series of WiFi APs. Installers and users can quickly deploy WiFi networks within seconds of scanning the device's barcode and manage them easily through a mobile app or a web browser.
Check out some key features:
High reliability - 99.99% uptime

Virtually unlimited scalability with no restriction on the number of sites or WiFi APs being managed

Industry-leading end-to-end security with bank-grade TLS encryption and X.509 certificate authentication, coupled with the strong security features

Built-in Captive Portals with customizable landing pages for collection of access credential information

Real-time network monitoring and control tools, configurable alerts, and in-depth reports by network, AP, client and more

GWN.Cloud mobile app, available for iOS™ and Android™

GWN.Cloud service is free
Apply for this beta test at https://www.gwn.cloud/
Also, join our GWN Series webinar on Feb. 27th to learn all you need to know about the GWN Series of Networking Solutions. Click here to register now!
Source: https://www.voipsupply.com/blog/voip-insider/grandstream-released-gwn-cloud-beta-cloud-controller-wifi-aps/
Publish Date: February 13, 2018 5:00 AM
---
To save more space in the office, more and more small-to-medium businesses take advantage of small meeting rooms, also called huddle rooms, for team collaboration. However, with limited space and resources in the small room, it can be quite a challenge to host efficient meetings.
Well, not if you team up with Yamaha's latest video conferencing solution: The Yamaha CS-700! The CS-700 is specifically designed to solve all the challenges you may have in a huddle room. Let's see how it tackles the top 3 common huddle room challenges!

Challenge #1 Narrow Room for Video Coverage
Solution: 120-degree ultra-wide angle camera
See the whole room with Yamaha's CS-700 industry-leading 120-degree ultra-wide angle camera! It captures all meeting participants in one field of view, even when you all sit close in the room.
The CS-700 also features a beamforming microphone array that picks up every word spoken in the room and delivers it to the far end. A four-element speaker bar provides outstanding audio, ensuring that every word spoken is heard by every participant in the room.
Challenge #2: Limited Tabletop Space
Solution: The Only Conferencing Unit & Wall Mount System
The CS-700 is the only communication device you'll need in the room. It provides a SIP interface to the call manager, replacing the need for a separate conference phone in the huddle room. This conference solution supports business communication applications such as Microsoft® Skype for Business™, Google Chromebox for Meetings™, BlueJeans®, Zoom®, GoToConference™, Vidyo® and more.
Additionally, the CS-700 is a wall mount system that eliminates any need for table-top equipment in the huddle room. The special pivot design wall mount provides simple installation and allows you to connect the wires to the CS-700 within seconds!
Multiple Convenient Connectivity
The USB and SIP communications easily expand your communication opportunities to a further end. The Bluetooth connectivity enables fast and easy audio connections, instantly turning a mobile or PCs into a conference device!
Challenge #3: Multiple Huddle Rooms to Manage
Solution: Remote Management & Bulk Configuration
Managing 1000+ of huddle rooms is no long a challenge for your IT department with the Yamaha CS-700. This conferencing solution enables remote monitoring and management of the units as well as configuring units in bulk. You are able to upgrade remotely and automatically through the IP interface.
That's not all……..see more unique features:
Ultra-wide angle camera with 120-degree field of view

Beamforming microphone array

4 speaker element sound bar

Supports business communication applications

Supports USB, Bluetooth, and SIP

Easy cable access wall mount

Remote Manageability

DisplayLink collaboration
Download the CS-700 Datasheet
Do you use huddle rooms for your team meeting? What are the challenges you have encountered? Share with us!
The CS-700 conferencing solution is now available at voipsupply.com! If you have questions about the product, simply give one of our VoIP experts a call at 1-800-398-8647!
Source: https://www.voipsupply.com/blog/voip-insider/yamaha-cs-700-video-conferencing-solves-huddle-room-team-collaboration-challenges/
Publish Date: February 9, 2018 5:00 AM
---
2018 is a new year, and the VoIP industry is already starting off with a rather sizable change. Once finalized in the first quarter of 2018, Polycom will have officially acquired Obihai Technology! This is a big move for Polycom and Obihai specializes in hardware and software for VoIP phones.
It will be exciting to see what Polycom has in store for the future, and it is making everyone wonder exactly how many more of acquisitions we'll be seeing this year!
In this episode of the VoIP News Update, VoIP Supply Marketing Supervisor Mary Cheney also covers what you need to know about this years ITEXPO! VoIP Supply will be there February 13th - 16 at booth #428! If you plan on stopping by, don't forget to say hi!
And lastly, on The VoIP News Update, Mary covers some important details on Sangoma University. If you are thinking of becoming a VoIP reseller, or if you already are but have not looked into Sangomas product portfolio, then you will want to pay attention!
We want to hear from you! Are you a certified member of Sangoma University? Will you be at ITEXPO 2018? Do you think Polycom made the right decision by acquiring Obihai? Let us know, below!
Source: https://www.voipsupply.com/blog/voip-insider/voip-news-update-polycom-acquires-obihai-itexo-2018-sangoma-university/
Publish Date: February 9, 2018 5:00 AM
---
February 8, 2017 - Grandstream Networks announced the new addition to their long-range HD DECT repeater product line: the DP760.
The DP760 is a powerful wideband HD DECT repeater that pairs automatically with Grandstream's DP750 DECT Base Station. It's designed to extend network coverage for businesses, warehouses, medical, retail, hospitality, residential, and more applications.
This new DECT repeater doubles the range of the DP750 by extending an additional 300 meters outdoor and 50 meters indoor, enabling the paired solution to reach up to 600 meters outdoor and 100 meters indoors!
Take a peek at some highlighted features:
Pairs automatically with the DP750 DECT base station and any DP720 handsets

Supports relaying of up to 2 HD calls simultaneously

Built-in network/PoE support

Plug-and-play features: auto association, auto region detection and RF parameter self-setting

Offers different status icon on DP720 handset so you can tell whether they are associated with a DECT base station or a DECT repeater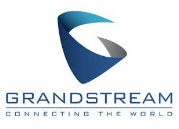 "The DP760 will take our DP series to the next level and allow it to fit well into a wide-range of long-range DECT VoIP solutions," said David Li, CEO of Grandstream. "This product expands the capabilities of our award-winning DP series and allows our channel partners, resellers and end-users to implement it in a variety of new use cases."
The DP760 will begin shipping in mid-February. We are accepting pre-orders!
Source: https://www.voipsupply.com/blog/voip-insider/new-grandstream-released-dp760-long-range-hd-dect-repeater/
Publish Date: February 8, 2018 5:00 AM
---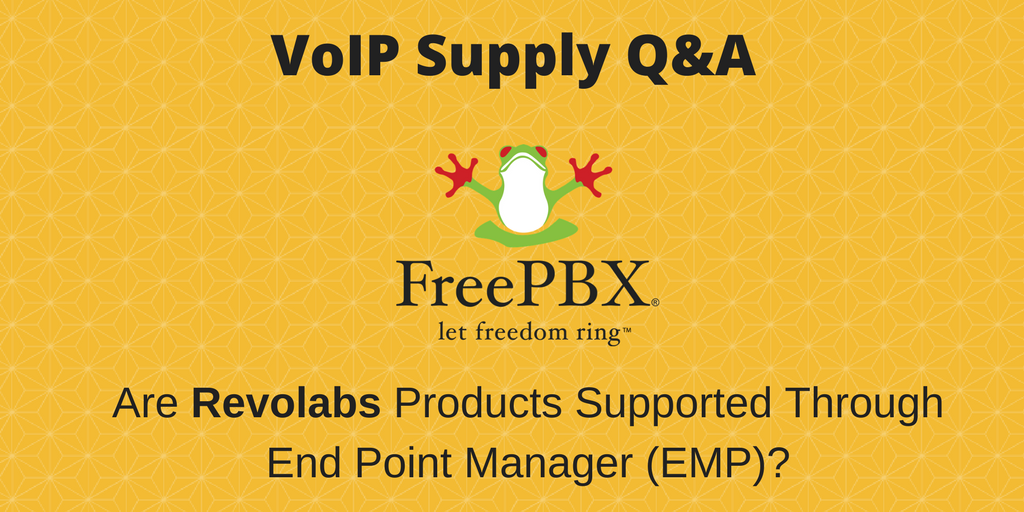 Our tech support team at VoIP Supply offers great pre- and post-sales support plus provisioning, consultations, configuration, and installation help. We get a lot of VoIP hardware and software questions and would like to share the solutions with everyone.
In previous Mom's calling Q&A series, we have discussed: How can I connect a PBX to my existing incoming POTS line? Today, we have more new real questions and answers from VoIP users just like you.
Are Revolabs Products Supported through FreePBX End Point Manager?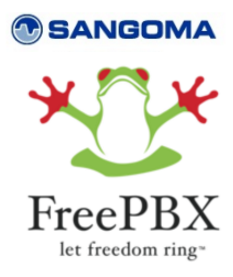 Q: What devices are supported through EPM for FreePBX? Are Revolabs products supported?
A: No, Revolabs devices are not supported through FreePBX EPM. Here is the list of compatible devices with EPM (3rd Party-addon) for FreePBX and PBXact:
https://wiki.freepbx.org/
display/FPG/
EPM
-
Supported
+
Devices
STAY TUNED
Come back for more VoIP questions and answers next time! If you have VoIP questions to ask us, please submit a technical support ticket or contact our VoIP experts today at (866) 582-8591
Source: https://www.voipsupply.com/blog/voip-insider/revolabs-products-supported-end-point-manager-epm/
Publish Date: February 7, 2018 5:00 AM
---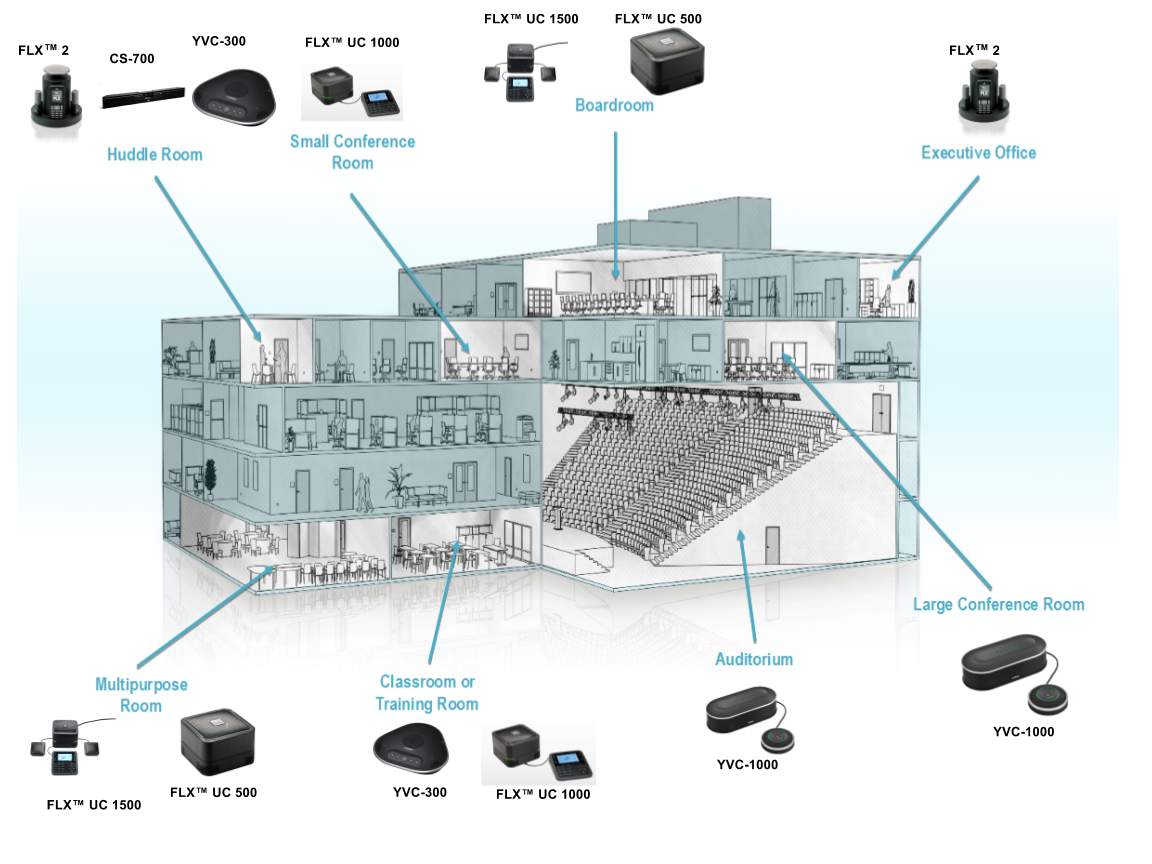 Choosing the right conference phone for your meeting room doesn't have to be complicated. The Revolab/Yamaha conferencing solutions provide the most natural and effective communication for every meeting environments, including yours. In this blog post, we'll help you find the right conference phone that fits all you need!
Conference Phones for Different Room Settings
Typically, business meeting rooms can be separated into three categories by their sizes: Large conference rooms usually accommodate 15 or more people; small to medium rooms accommodate 6 to 15 participants; executive offices and small meeting rooms (huddle rooms) fit 4 to 6 people. Now let's learn about the ideal Revolab/ Yamaha solutions for each room setting!
Large Conference Room (15+ participants)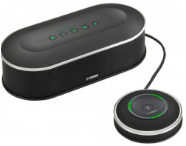 Yamaha's YVC-1000 is a Bluetooth® enabled conference phone that provides the best quality and most realistic sound with volume up to 95dB. It's designed with HVAD (Human Voice Activity Detection) capabilities which filters out noise automatically and only allows human voices to be heard.
The YVC-1000's multiple connectivity options makes it really easy for users to connect to PCs, smartphone, and other video conferencing devices!
USB to PC - to support web conferencing

Bluetooth to Smartphone - to support teleconferencing

Audio In/Out to the Video Conference System - to support video conferencing
See more highlighted features:
Excellent Scalability: Daisy chains up to 5 microphones and supports 2 external speakers

High-Quality Audio Technology with Human Voice Activity Detection (HVAD)

One-Button Autotuning: Analyzes room environment and automatically tunes acoustic settings to the optimal level
Yamaha YVC-1000 Brochure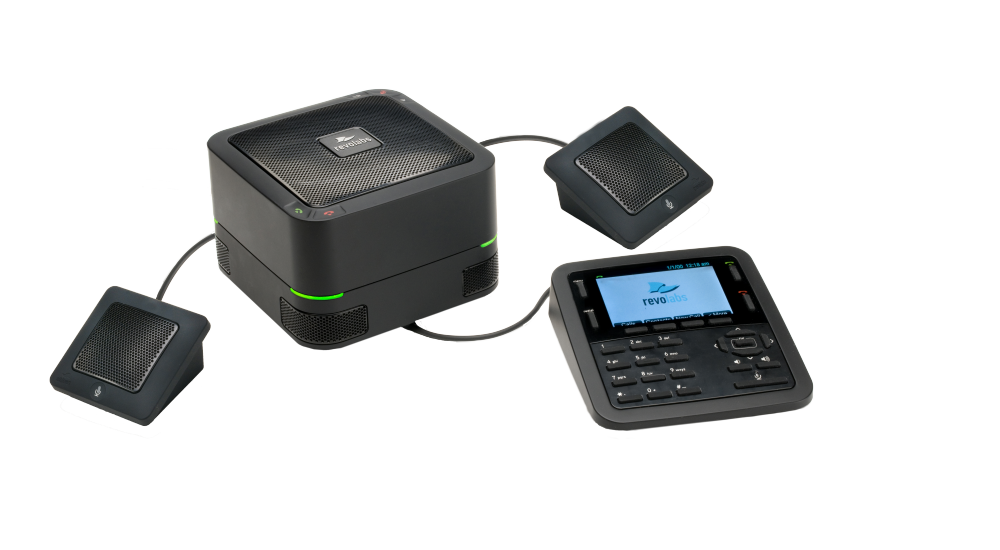 Revolabs's FLX™ UC 1500 conference phone is ideal for conference rooms sized for up to 18 people. The UC1500 enables easy integration with your choice of 3rd party PC applications for collaboration and conferencing.
If you are looking for a flexible solution, the UC1500 can be the right match! It offers most extensible solution for USB, VoIP, and Conference Bridging for Enterprise Conferencing and Collaboration. The 2 included extension microphones help you fill a larger conference room with high-quality audio. Learn more features:
2 Directional Extension Microphones for audio capture in larger conference rooms

High Fidelity and Full-Duplex audio for authentic sound with mid-woofer elements

Four corner microphones for 360-degree audio coverage
See the UC1500 Datasheet
Medium or Small Conference Room and Huddle Room (6 to 15 participants)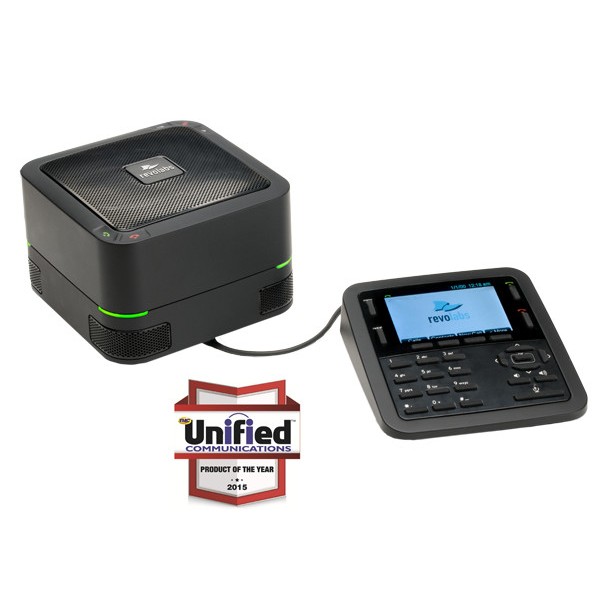 Revolabs FLX™ UC 1000 combines a VoIP phone with USB conference calling to work for all major telephony environments, whether it's on-premise or in the Cloud. The UC1000 bridges VoIP and 3rd party softphone calls. Its full-color dialer provides quick access to the key calling features: On-Hook, Off-Hook, Volume Up/Down, Mute, Redial, and access to the main menu.
Like all other Revolab/ Yamaha products, the UC1000 fills your entire conference room with high-quality speaker sound; the UC1000 is for up to 10-person conferencing. See more features:
4 embedded directional microphones provide 360-degree audio coverage

Full Duplex Audio

Dialer display with 3.5in diagonal color graphics

PoE with Mini USB 2.0 Connector
Download the UC1000 Datasheet
The Revolabs FLX™ UC 500 is a USB conference phone for unified communications that fuses the best technology for audio processing, microphones, and speakers. The UC500 comes with a variety of features and functions such as four built-in microphones that enable 360-degree audio capture and the ability to accommodate every call style from softphone calls to webinars. Check out some unique features:
Loudspeaker with frequency response of 160-20,000 Hz

Interchange microphone types

Open Standard SIP based

Noise Filter capability
See UC 500 Datasheet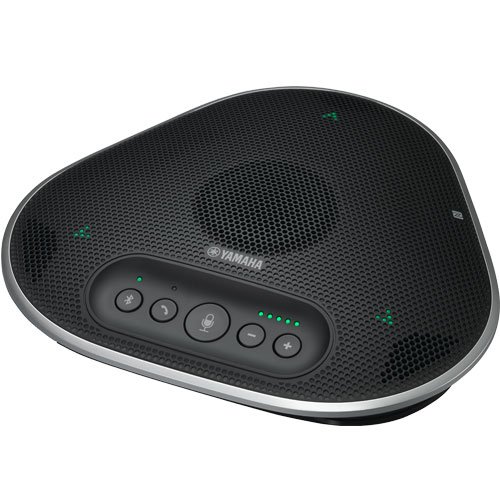 The Yamaha YVC-300 is another great solution for small to medium room sizes. The YVC-300 is designed for up to 6-person group conferencing and it can be easily powered by USB from PC, a power-pack or a standard USB charger.
The 360 degrees coverage from three unidirectional microphones and the Yamaha sound processing technology give you crystal clear sound/voice quality. Bluetooth is also available for you to quickly connect your conferencing unit to the smartphone and tablets, turning any personal devices into a conference phone!
This portable, lightweight unit is very easy to carry.

Bluetooth connectivity

4 embedded directional microphones
See the YVC-300 Datasheet
Huddle Room and Offices (4 to 6 participants)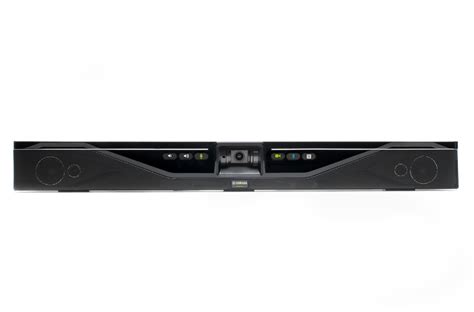 The Yamaha CS-700 is the latest innovation from Yamaha/Revolab that's specifically designed as an all-in-one unit for huddle rooms where you have limited room and tabletop space. Combines ultra-wideband audio with quality video, the CS-700 conferencing system addresses all communication requirements of small rooms.
Users love the remote management capability which enables remote monitoring and management of the units as well as configuring units in bulk, and upgrading them remotely and automatically through the IP interface. More unique features await your exploration!
Key Features:
USB audio and video support

Beamforming microphone array

4 speaker elements

Ultra-wide angle camera with 120-degree field of view

Integrated SIP interface for Call Manager integration
See CS-700 datasheet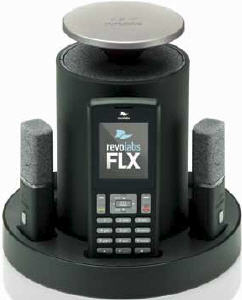 The Revolabs FLX™ 2 is designed for executive offices and SoHo environments where you need more efficient meetings and calls. With the FLX 2 conference phone, you can finally move freely while you present in the meeting without worrying about the wires. Simply take the wearable microphone with you wherever you go and be heard clearly at all times!
Like other Revolabs/Yamaha conference phones, the FLX 2 also allows you to turn your smartphone or PCs into conference phones within seconds through Bluetooth® and USB connectivity. It's just that simple!
Wireless Freedom - no wires needed on the table

Superior Audio Quality - wearable mic allows you to move freely

Handset calls or speaker calls

USB audio to a PC makes applications such as Skype®, WebEx®, Lync®, and Sametime® wireless and ready for conference calls
See the FLX 2 Datasheet
Not sure which conference phone fits your situation best? Give us a call at 1-800-398-8647 to get some expert opinions!
Source: https://www.voipsupply.com/blog/voip-insider/choose-right-conference-phones-different-room-settings/
Publish Date: February 7, 2018 5:00 AM
---

Yealink recently announced that four of their IP Phones (T41P, T42G, T46G and T48G) from the T4S Series have been certified for use on Skype for Business Online Service platform.

This certification has strengthened Yealink's Skype for Business solutions and helped boost the popularity of the models in Yealink's T4S SFB Series.
Designed for executives and professionals, the T4S SFB Series features dual-port Gigabit Ethernet connectivity and an advanced feature set such as Outlook calendar synchronization and meeting join functionality.
"The latest certification affirms our continuous commitment to enhancing interoperability and to bringing lifelike and productive communication experience through our phone endpoints for Skype for Business customers," said Yealink Vice President Stone Lu.
"Skype for Business is looking better than ever with these fan-favorite phone designs from Yealink." - Marc Spehaiski, VoIP Engineer
We are excited to see more customers benefit from this new collaboration!
Source: https://www.voipsupply.com/blog/voip-insider/yealink-t4-series-now-certified-skype-business-online-service/
Publish Date: February 7, 2018 5:00 AM
---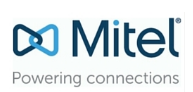 Mitel® announced today that their hosted Cloud solutions are now all certified to meet Health Insurance Portability and Accountability Act (HIPAA) standards. The HIPAA-compliant products include MiCloud Office, MiCloud Business, MiCloud Enterprise and Clearspan.
HIPAA is a Federal law that restricts access to individuals' private medical information. This is established to protect patient health data and information privacy.
With the need for increased security in pretty much anything we use these days, it is great to see a partner of ours, like Mitel® taking the necessary steps to deliver a secure and safe solution for the healthcare market. I expect to see more and more businesses moving in this direction, so they not only met HIPAA requirements but that the solutions and products they are providing keep their customers' information safe.
Mitel's information security team created a robust security framework with both physical and technical safeguards to address HIPAA requirements. Bing an industry leader of business communication solutions, Mitel has shown its dedicated commitment to ensuring high levels of security for healthcare customers.
"Our organization is quite large, complex and features a growing ecosystem that lets patients and staff communicate through a variety of channels," said Lou Gallagher, Senior Director of Engineering and Architecture, HealthEast.
Source: https://www.voipsupply.com/blog/voip-insider/mitel-cloud-solutions-now-hipaa-certified/
Publish Date: February 6, 2018 5:00 AM
---
Digium's Switchvox is an easy-to-use Unified Communications (UC) phone system known for its simple-to-navigate interface and ease of use with Digium IP Phones. Whether you are on-premise or in the Cloud, Digium Switchvox has the right, powerful phone system for your business!
Switchvox is designed with a whole package of endless features; although we can't cover all of them in this blog, we would like to highlight the top 5 most requested advanced features.
Top Five Digium Switchvox Advanced Features
Web-based Interface
With the simple point-and-click web-based interface, everything is just clicks away! You are able to set up speed-dials, look up employees in a company directory, and even real-time video and chat, boosting your work efficiency. Easily manage a phone system even without the knowledge of all the complex programming languages and a litany of buzzwords!
Mobile
When the world goes mobile, you can't be left behind! Road-warriors and home office workers need a phone system that allows them to work remotely with softphone applications, end-user call control, and fixed-mobile convergence. With Switchvox, your office is now wherever you are!
Call Center
Switchvox phone system improves your pre-sales, customer service, and technical support and makes outbound calling campaigns easy to manage.
It automates call flow to optimize staff efficiency, all without expensive add-ons or fees. You can now finally focus on your core business, providing your clients with the best products and services possible!
Reporting
Delivering professional ad-hoc and scheduled reporting on every call are easier than ever with Switchvox. The web-browser based charts and tables make it so easy to visualize call-flow data, staffing, and phone system configuration changes and gain tremendous value to improve your business.
Integrations
With Switchvox, integrations are easier and smoother than ever! Businesses are able to design ideal solutions to make the most of their CRM, ERP, and more applications. Whether you need to retrieve information from the phone system into a 3rd party solution or to push information from a 3rd party solution into an active call, Switchvox gives you the flexibility to develop advanced applications to optimize your business potential.
Follow the links here to learn more:
Switchvox for VMware Brochure

Switchvox Cloud Brochure

Switchvox Brochure
Questions? Call one of our VoIP experts at 1-800-398-8647 to get answers today!
Source: https://www.voipsupply.com/blog/voip-insider/5-digium-switchvox-advanced-features-didnt-know/
Publish Date: February 6, 2018 5:00 AM
---
VoIP Supply has been a participant in The University At Buffalo's REALM program for a few years now. This is a fantastic program that allows students who are near graduation to shadow local businesses to get a real feel of what it's like to be on the job.
The most recent student to experience the culture here at VoIP Supply was Alan Golman. Alan is a senior at UB and is majoring in Spanish and Speech and Hearing Science. He was able to spend the day shadowing our Marketing Department.
Of course, anyone who visits VoIP Supply usually leaves with a smile, and Alan was no different. And if you don't believe us, let him tell you himself! In the video above, Alan will discuss what his full day was like here at VoIP Supply, and what some of his favorite moments were.
For more information on UB's REALM Program, please visit here!
Source: https://www.voipsupply.com/blog/voip-insider/ub-realm-student-spends-day-shadowing-voip-supply/
Publish Date: February 2, 2018 5:00 AM
---
January 29th - A quarter after its acquisition of ShoreTel, Mitel® announced their rebranded and integrated portfolio of Cloud and on-premise solutions for the North American market.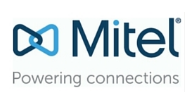 This new portfolio is designed to offer their North American customers the best path to the Cloud for access to advanced applications and the latest technology and to provide on-site portfolio with maximum choice, flexibility, and reliability.
"Mitel's product portfolio has never been stronger. It offers a complete technology menu to choose from with the right combination of cloud and on-site solutions that really gives us the freedom and flexibility to customize solutions that make sense for our customers," said Matt Pingatore, Chief Executive Officer, Packet Fusion.
Mitel is a global leader of business communication solutions provider that delivers simplicity, reliability and high-end communications and collaboration. Mitel's flagship solutions for the North American market include:
Retail UCaaS Solutions
MiCloud Connect (previously ShoreTel Connect CLOUD) with Teamwork and Contact Center

MiCloud Flex (previously Mitel MiCloud Enterprise) with MiCollab and MiCloud Contact Center
On-Site Solutions
MiVoice Office 250 with Phone Manager applications

MiVoice Connect (previously ShoreTel Connect ONSITE) with Connect UC and Contact Center

MiVoice Business with MiCollab and MiContact Center Business
Source: https://www.voipsupply.com/blog/voip-insider/mitel-announced-integrated-portfolio-north-america/
Publish Date: February 1, 2018 5:00 AM
---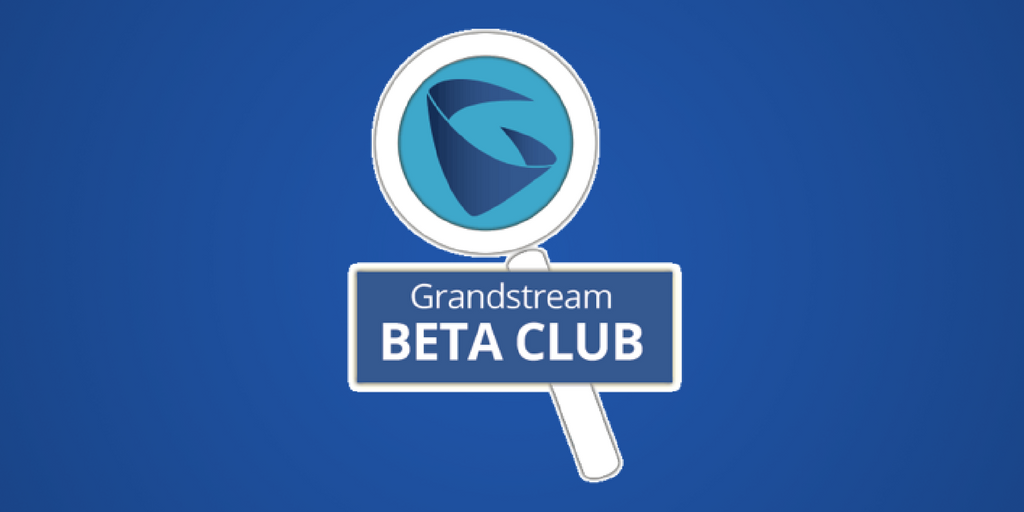 Are you ready to get testing? Grandstream's first beta product of this year is here!

The GDS3750 IP audio door phone will be the next addition to Grandstream line of facility access devices and they are looking for suitable candidates to participate in the beta test!
If you have experience with facility access products such as IP audio or video door systems, submit an application today to try this new product! The top 30 applicants will gain a spot in this testing opportunity. The deadline is February 15th, 2018!
Check out some highlights of the GSD3705:
The GDS3705 IP audio door phone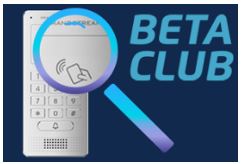 HD audio with a 1.5m mic and 3m speaker range

Integrated RFID card reader and numeric keypad for code and card access

Built-in mic and speaker with advanced AEC and background noise suppression

Integrated PoE, alarm in, alarm out, RS485 and Weigand input/output

IP66 weatherproof and IK09 vandal resistant metal casing
To have more information about this new beta testing please visit Grandstream Beta Club.
Source: https://www.voipsupply.com/blog/voip-insider/new-grandstream-beta-product-arrived-gds3705-ip-audio-door-phone/
Publish Date: February 1, 2018 5:00 AM
Page: 1 | 2 | 3 | 4 | 5 | 6 | 7 | 8 | 9 | 10 | 11 | 12 | 13 | 14 | 15 | 16 | 17 | 18 | 19 | 20 | 21 | 22 | 23 | 24 | 25 | 26 | 27 | 28 | 29 | 30