VoIP Supply - ContactCenterWorld.com Blog Page 8
Page: 1 | 2 | 3 | 4 | 5 | 6 | 7 | 8 | 9 | 10 | 11 | 12 | 13 | 14 | 15 | 16 | 17 | 18 | 19 | 20 | 21 | 22 | 23 | 24 | 25 | 26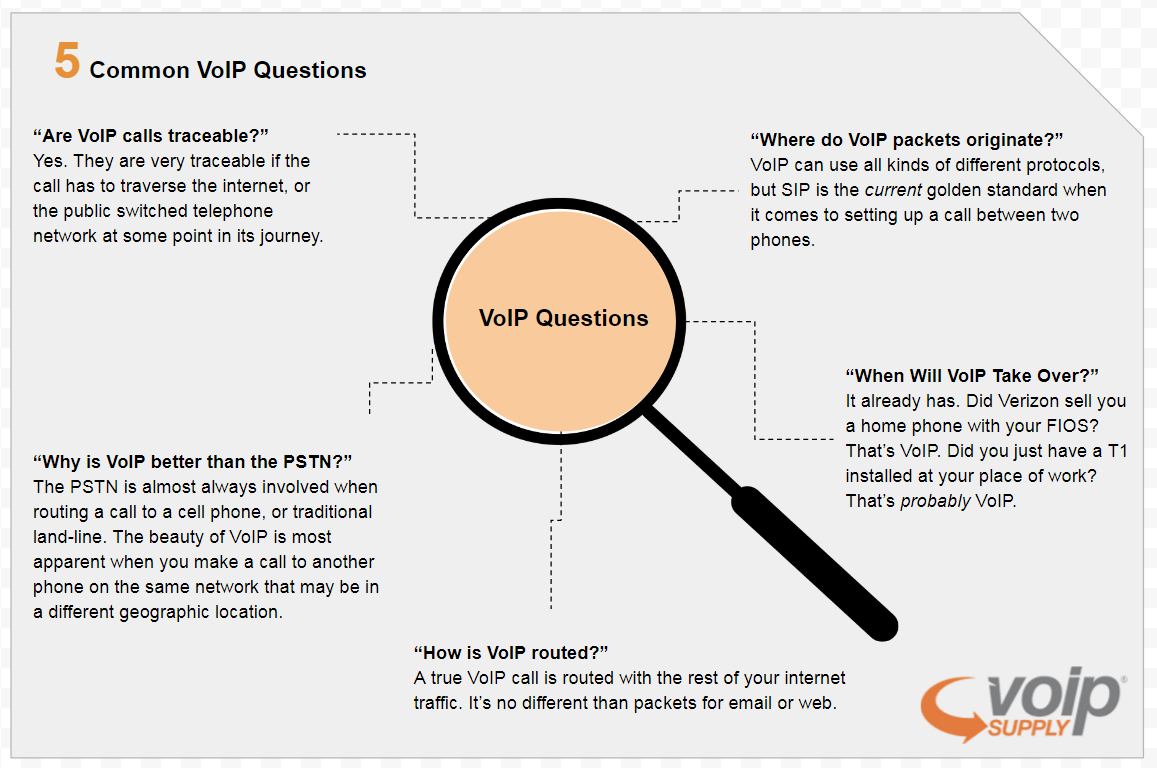 As consumers, users, hobbyists, and VoIP professionals, you have a lot of questions, and we'd love to answer them all. But, we can't answer them all. At least not all at once. So to get started, the marketing department sent me a list of regularly searched questions that have to do with VoIP that I can answer.
Are VoIP calls traceable?
Yes. They are very traceable if the call has to traverse the internet, or the public switched telephone network at some point in its journey. You can't do anything on the Internet without some sort of digital trail being left behind.
Sure, you can surf with what's no being called a "VPN", which is just a way of securely proxying your traffic to someone else's server, but whoever operates that server has a record of all of that traffic. And, who knows how secure their infrastructure is, and to whom they share it with. Carriers collect call data not only for the "greater good", but also for improving service quality, monitoring, and it helps to troubleshoot issues that arise in the world of hurling packets and multiplexed signals across the world. If you want to be untraceable, you can attempt to use a "security through obscurity" method, but that's not ever what a professional does, and is really just an indicator of nefarious activity.
Frankly, if you're wondering about traceability, you're missing the point. What you want is encryption. If you want to have a secure conversation, do this:
Do it in person, where no one is around, or use SRTP and TLS with your own generated certificates. This should preferably be across an actual VPN too. Despite its name, OpenVPN might be your best bet. It's still totally traceable in terms of a source and destination, but your media (audio) is encrypted, which is really the important thing.
Where do VoIP packets originate?
VoIP can use all kinds of different protocols, but SIP is the current golden standard when it comes to setting up a call between two phones. In basic terms, the caller, sends an INVITE to the callee, to which sends back a 200 OK. Then, the caller sends an ACK to finish the three-way handshake of SIP.
Once the SIP handshake is complete, then the media (RTP) can flow between the caller and callee.
When the call is completed, the end hanging up will send a BYE to signal the other side that the call is over. The media then stops flowing, and the call is "torn down".
Why is VoIP better than the PSTN?
There's a great number of reasons, but the truth is, the PSTN is almost always involved when routing a call to a cell phone, or traditional land-line. The beauty of VoIP is most apparent when you make a call to a cell phone, or traditional land-line. The beauty of VoIP is most apparent when you make a call to another phone on the same network that may be in a different geographic location.
For example, you take your VoIP phone with you on a trip to Singapore but need to call colleagues in New Orleans. As long as you have access to a network in Singapore that allows a VPN connection outbound, you can connect your phone (VPN enabled phones) back to the office in New Orleans and dial an extension, bypassing any international toll charges.
It's worth nothing that this can be done without a VPN, but I'd caution anyone using a "foreign" network with any unencrypted traffic.
When will VoIP take over?
It already has. Did Verizon sell you a home phone with your FIOS? That's VoIP. Did you just have a T1 installed at your place of work? That's probably VoIP.
Companies like Verizon, Spectrum, and AT&T will install devices that translate SIP to a legacy interface like an FXS, or T1/PRI port. It's called a SIP gateway. This allows you to use an analog phone or the T1 port on your PBX.
It's a lot less expensive for carriers to utilize fiber optic networks to route IP traffic than to use the aging copper telephone infrastructure. It's still in use but is quickly being phased out. VoIP isn't just the way of the future, it's already here.
How is VoIP routed?
In terms of leaving your phone system; a true VoIP call is routed with the rest of your Internet traffic. It's no different than packets for email or web.
What's important about VoIP in particular, and more specifically the audio portion of VoIP, is that it's very time sensitive. You may not notice if a website takes an extra second or two or load, but that type of latency in a conversation is very noticeable and could make a conversation unintelligible.
In terms of inside your PBX, it uses a dial plan. A dial plan is a set of conditional rules that route the call to perhaps an extension, ring group, call queue, or auto attendant. Calls are routed by the dial plan by using parameters like the number that's dialed, a specific caller ID, the time of day, or using skills based routing for example. Skills based routing occurs in a call queue that gives a certain priority to queue agents and may send more calls their way. In most Asterisk based phone systems, the dial plan is highly modifiable making the system almost infinitely configurable.
Source: https://www.voipsupply.com/blog/voip-insider/voip-addicts-guide-your-voip-questions-answered/
Publish Date: June 29, 2017 5:00 AM
---

Yesterday, Grandstream announced that their new IP Video Door System, the GDS3710, has passed the ONVIF certification testing. This certification ensures interoperability between the GDS3710 and third party ONVIF-certified recording products, such as Network Video Recorders (NVRs).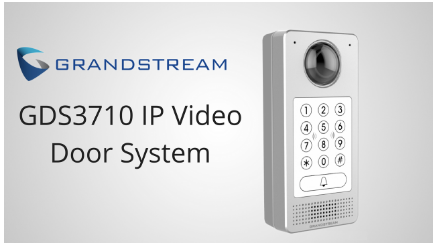 ONVIF (Open Network Video Interface Forum) is an open industry forum that provides and promotes standardized interfaces for effective interoperability of IP-based physical security products. For more information, visit www.onvif.org.
The ONVIF certification allows channel partners, installers, resellers and end users to integrate the GDS3710 with existing ONVIF-compliant video management software, NVRs and Network Attached Storage (NAS) devices.
We are excited to hear this great news and are looking forward to seeing more partners and customers benefit from the GDS3710!
Source: https://www.voipsupply.com/blog/voip-insider/grandstream-gds3710-ip-video-door-system-now-onvif-certified/
Publish Date: June 28, 2017 5:00 AM
---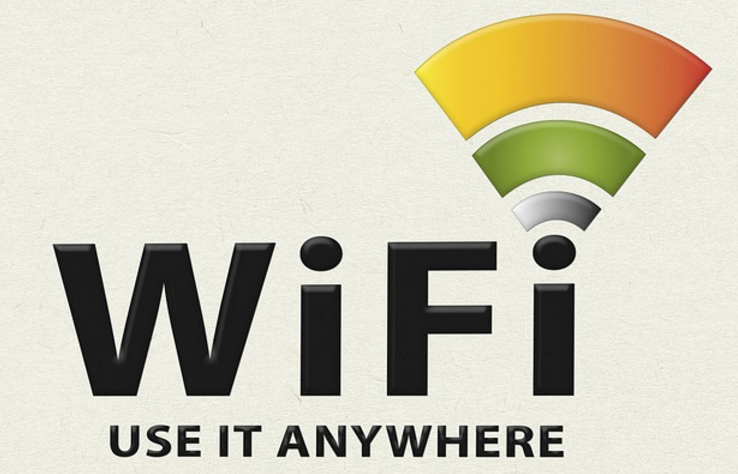 As we all know, the biggest advantage of using Wi-Fi phones is ease of use. If you know how to use a cellular phone, you are certainly able to learn how to use a Wi-Fi phone quickly. Especially when you are happy with your WLAN the way it is and want to get more use out of it without adding new infrastructures, Wi-Fi phones will be perfect for you.
After all the discussion about the two main types of wireless VoIP phones: DECT and Wi-Fi, and how to select a wireless phone in the previous blog posts, you might be wondering what Wi-Fi phone options are available. So, in this blog post, we will feature our four popular Wi-Fi phones at VoIP Supply. Let's check it out!
Popular Wireless IP Phones for Wi-Fi VoIP Calling
Yealink T5 Series
The T5 Series is the latest smart media phones Yealink released this year that highlights a heads-up screen for better user experience and a two-megapixel adjustable camera and screen. The whole series comes with a Wi-Fi connectivity.
Read our blog to learn more details: The Yealink T5 Series Strikes an Exquisite Balance Between Simplicity and Sophistication!
Key Features: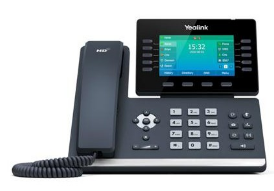 Up to 7 inch (1024 x 600) capacitive adjustable touch screen

720p30 HD video

Runs Android 5.1.1

Built-in Bluetooth 4.0+ for headsets and pairing mobile devices

Built-in Wi-Fi (802.11b/g/n)

USB 2.0 port (2.0 compliant)

Up to 16 VoIP accounts

Up to 5-party video/audio mixed conferencing and up to 3-party video conferencing
Ascom I62 Wi-Fi Handset WH1-AADA
Designed with safety, health, and security in mind, Ascom I62 is built to be a reliable and versatile Wi-Fi VoIP phone that meets extraordinary demands of hospital staff, secure establishments, and industrial facilities.
The I62 handset provides an intuitive user interface with a large color display to simplify complex features. Its centralized management allows users to upgrade and configure the system seamlessly without interrupting their daily operations.
VoWiFi Handset (Talker, Messenger, Protector) with voice, personal alarm and messaging

Supports WiFi standard a/b/g/n radio• TFT colour display

Cleanable, IP 44• Upgradeable by licenses

Dynamic output power according to 802.11h

Push button alarm, with ability to send different alarm types

Automatic call after alarm

Location (AP, Ekahau RTLSe and Cisco MSE)

Interactive Messaging

Coloured Messaging
Download the I62 Datasheet
Grandstream GXV3240
The GXV3240 is a multimedia Gigabit VoIP video phone that comes with integrated Wi-Fi, a built-in web browser, and HDMI connectivity. With up to 6 SIP accounts including FREE IPVideoTalk account with video mail, the GXV3240 is a well-known, all-in-one video, voice, data and mobility solution.
6 lines with up to 6 SIP accounts including FREE IPVideoTalk account with video mail

Phonebook with up to 1000 contacts and call history with up to 1000 records

Up to 6-way audio conference and 3-way video conference

Dual switched auto-sensing 10/100/1000Mbps network ports

Wi-Fi (802.11b/g/n), PoE+, Bluetooth, USB, SD, HDMI, EHS with Plantronics headsets support

Support for up to 4 cascaded GXP2200 EXT modules

4.3″ (480×272) capacitive (5 points) touch screen TFT LCD

Megapixel CMOS sensor camera with privacy shutter
Unidata Incom ICW-1000G
Another great Wi-Fi phone choice is the INCOM ICW-1000G, a Wi-Fi VoIP phone that can be used to provide users with mobility across a wide range of deployments. The SIP-based ICW-1000G supports 802.11a/b/g/n, has a built-in speakerphone and many popular call handling features:
Polyphonic MIDI Ring/Vibration ringer

Simultaneous bell and vibration effects

Hotkey for vibration and ring toggling

Adjustable ringing and volume levels

Adjustable display brightness and timeout

100 call history of inbound, outbound and missed call

500 phone book with 30 grouping
Download the ICW-1000G User's Manual
Can't find your ideal Wi-Fi VoIP phones? Give our VoIP experts a call today at 1-800-398-8647, we will be happy to assist. Meanwhile, if you'd like to learn more about VoIP Wi-Fi solutions, check out our FREE Wireless VoIP Guide!
Source: https://www.voipsupply.com/blog/voip-insider/popular-wireless-ip-phones-for-wi-fi-voip-calling/
Publish Date: June 27, 2017 5:00 AM
---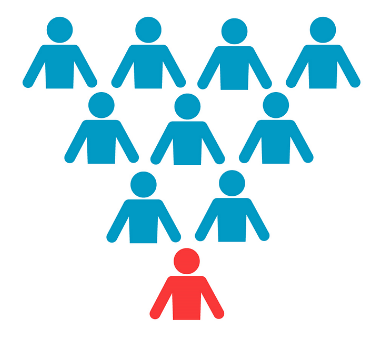 Skype for Business is nothing new to small businesses looking for a basic VoIP system with extremely low rates. You may already know the basic capabilities of Skype for Business such as video/audio calls, instant messages, and file sharing. However, Skype for Business can so a lot more than just that! It also covers a wide range of useful business features that many businesses use every day. Let's check it out!
7 Skype for Business Features You Won't Want to Miss
#1 Microsoft Office Suite includes the latest Office applications for your PC and Mac. The suite covers Word, Excel, PowerPoint, Outlook and more. You can easily format or edit information with the right tools and create documents during a meeting.
#2 Click to Join online meetings. With just a touch or click on your screen, you can host online meetings with audio and/ or video over the Internet.

#3 PSTN Conferencing allows employees to attend meetings using a standard traditional telephone. Simply dial a local access number from a landline or dial out from a meeting to add in others.
#4 Meeting Broadcast provides the tools necessary to plan and produce large virtual meetings for up to 10, 000 attendees. Meetings include real-time polling and sentiment tracking. (Very useful for big announcements!)
#5 Modern Voice with Cloud PBX enables enterprises to switch from the old PBX systems to the Cloud system, where Office 365 can handle all of the communication management duties under one roof. Make, receive, and transfer calls anywhere without using a traditional phone system.
#6 Advanced Information Protection: The data loss prevention (DLP) and encryption, both protect your important information across Exchange Online, Skype for Business, and SharePoint Online. This will keep your content safe in the email, IM and meetings, and team sites.
#7 Analytics Tools includes live dashboards and interactive reports where non-technical users can visualize and analyze data efficiently. This feature gives you organizational insights based on information across Office 365.
See more features here!
Have questions about Skype for Business? Look for the best Skype for Business Equipment? Call one of our VoIP experts at 1-800-398-VoIP.
Source: https://www.voipsupply.com/blog/voip-insider/7-skype-for-business-features-you-wont-want-to-miss/
Publish Date: June 26, 2017 5:00 AM
---
Being one of the leaders in VoIP, we get a lot of questions in regards to VoIP service. It is never an easy thing to understand and it takes time to learn the ins and outs. Thankfully, you have us!
There is no quick answer when it comes to the cost savings of switching to VoIP, so we put together a short video to help make you aware of how your calling habits can help you determine just how much you will save!
Source: https://www.voipsupply.com/blog/voip-insider/voip-supply-qa-what-are-my-calling-habits/
Publish Date: June 20, 2017 5:00 AM
---

Edgewater Networks announced that they have certified the Mitel 6800 Series SIP Phones with their portfolio of EdgeMarc Intelligent Edges.
This certification shows the interoperability between Mitel 6800 Series and Edgewater Networks' Intelligent Edges, which includes Mitel 6863i, 6865i, 6867i, 6869i and 6873i and Edgewater Networks EdgeMarc Intelligent Edges and EdgeView Service Control Center.
"The certification process helps service providers and end users deploy the joint Edgewater Networks and Mitel solution with confidence," says Jennifer Kidd, VP of Business Development and head of the QuickConnect Interoperability Lab for Edgewater Networks.
See more details here.
We are excited to see the seamless cooperation between Mitel IP phones and Edgewater Networks systems and looking forward to see more customers take advantage of this benefit for efficient communication!
Source: https://www.voipsupply.com/blog/voip-insider/mitel-6800-series-sip-phones-now-certified-in-edgewater-networks-quickconnect-interoperability-lab/
Publish Date: June 16, 2017 5:00 AM
---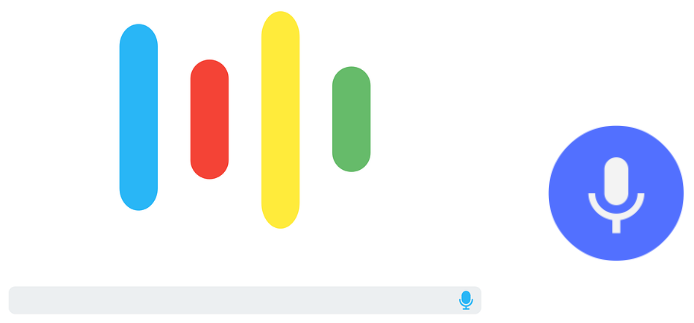 Codecs stands for Coder-Decoder. It is an audio signal converter that compresses your voice into digital form in order to transport it over data networks. Compression is needed to minimize the bandwidth that's used to transport the voice. Large volumes of calls that connect fit into the largest bandwidth pipes will need to be compressed.
There are many vocoders, differing by the amount of bandwidth they consume, the voice quality they produce, their resiliency to network impairments and license model (free or royalties based) for using them. See a list of the most common VoIP Codecs.
An SBC may receive one vocoder on one side of the call and need to convert it to another vocoder on the other side of the call. This conversion is called transcoding. A common example would be an enterprise with an IP-PBX system supporting G.711 (a coder type), where the service provider SIP trunk supports G.729.
Source: https://www.voipsupply.com/blog/voip-insider/what-are-voice-codecs/
Publish Date: June 13, 2017 5:00 AM
---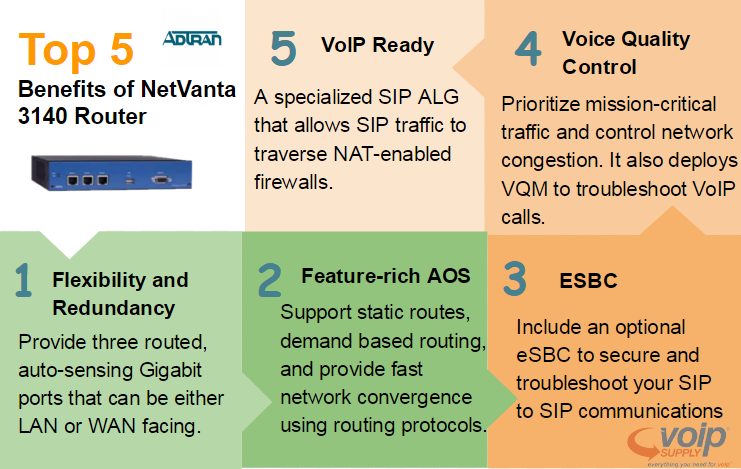 The NetVanta Series is a comprehensive portfolio of enterprise-class networking equipment designed to cut costs in your network without compromising performance. Recently, ADTRAN released a new NetVanta family member - the NetVanta 3140, a fixed-port, high-performance Ethernet router supporting converged access and high-quality voice services.
This brand new router is an excellent selection for fast-growing small-to-mid-sized businesses looking for a fast, easy, and extremely flexible solution. It is ideal for carrier-bundled service offerings, and enterprise class Internet access for secure, high-speed, corporate connectivity. Let's see what hot features it has to offer!

Top 5 Benefits of The NetVanta 3140
#1 Flexibility and Redundancy
The NetVanta 3140 is ideal for multiple applications where Ethernet redundancy is needed given the three Gigabit ports that can be either LAN or WAN facing. This solution also features a USB interface that can be used for 3G/4G backup. If your deployment still separates voice and data network, the NetVanta 3140 will be a perfect fit with a single WAN link and the other two Gigabit interfaces.
#2 Feature-rich ADTRAN® Operating System (AOS)
The ADTRAN Operating System (AOS) allows for the support of static and default routes, demand and policy based routing, and provides fast, accurate network convergence using routing protocols such as BGP, OSPF, RIP, and PIM Sparse Mode for multicast routing.
The AOS provides a powerful inspection firewall that can protect against common Denial of Service (DoS) attacks like TCP syn flooding, IP spoofing, and more. Its Web-based GUI comes with step-by-step configuration wizard, management capability, and the ability to upload firmware updates.
#3 Enterprise Session Border Controller (eSBC)
As having an eSBC became mandatory for most VoIP deployments, the NetVanta 3140 also includes an optional eSBC to secure and troubleshoot your SIP to SIP communications. This featured eSBC builds strong, robust network security and enables voice interoperability, delivering a truly converged application platform at the customer premises.
#4 Voice Quality Control
The NetVanta 3140 uses Low Latency Queuing, Weighted Fair Queuing (WFQ), Class-based WFQ, and DiffServ marking to prioritize mission-critical traffic and control network congestion. It also deploys Voice Quality Monitoring (VQM) to capture, MOS, jitter, delay, and packet loss statistics to troubleshoot VoIP calls over the WAN. This diagnostic tool is extremely valuable because it isolates the network issues in real-time and ensures superior call quality at all times.
#5 VoIP Ready
The NetVanta 3140 highlights a specialized SIP ALG that allows SIP traffic to traverse NAT-enabled firewalls. This interoperability allows IP PBXs, phones, and other SIP-based devices to set up, tear down, and pass voice and call control messages seamlessly through the integral NAT-enabled firewall. In combination with the QoS and VQM features, the NetVanta is truly VoIP ready and is available as either a desktop or rack-mountable platform.
Access to the NetVanta 3140 Datasheet
More Benefits to See!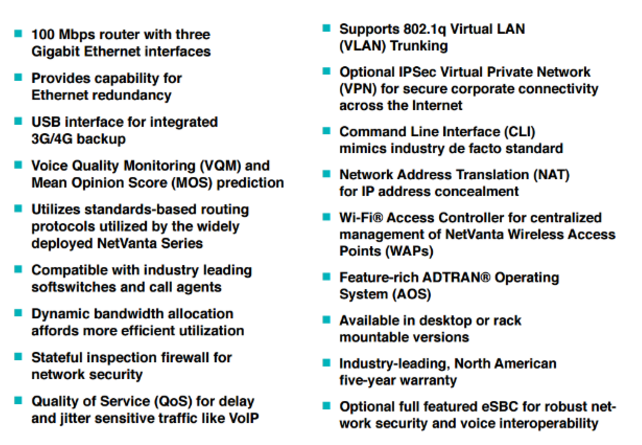 Source: https://www.voipsupply.com/blog/voip-insider/the-netvanta-3140-a-fixed-port-high-performance-ethernet-router/
Publish Date: June 5, 2017 5:00 AM
---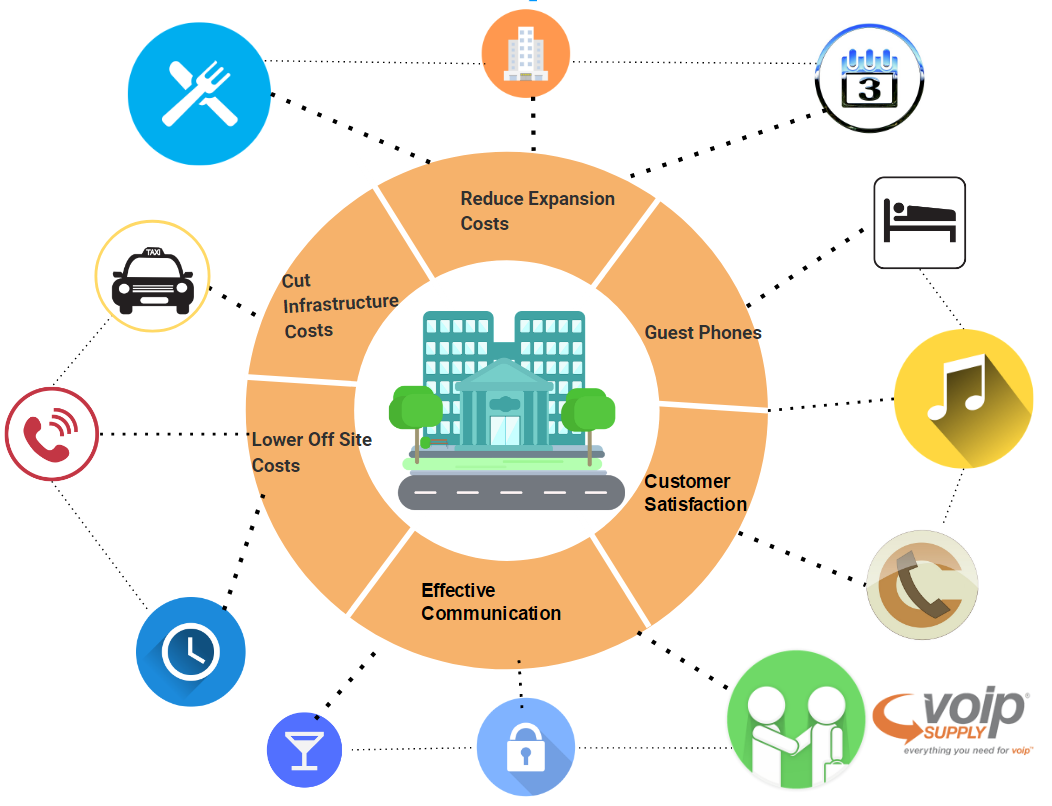 The hospitality industry is extremely competitive when it comes to pricing and services. Especially when customers can get all the information with just a few swipes or clicks on their smartphones and compare you and your competitors side-by-side within minutes.
That being said, how to stand out within that space has become a big topic. You might also be thinking that there's no way you can achieve this without it costing your business a pretty penny……or is there? What if I told you there's a way to be more competitive and save more? Let's check out how VoIP not just reduces your costs but also generates more revenue for your hotel business!
Reduce Costs
Reduce Expansion Costs - VoIP networks reach anywhere with an Internet connection, therefore, when a hotel needs to add a new unit such as a fitness center or a dining area, no extra installation or cabling will be needed. You will also save a lot of trouble and money without closing the location or disturbing your guests for additional installation or maintenance.
Cut Infrastructure Costs - traditional hotels require separate networks to process telephones and data which involves extra costs of installing, wiring as well as the costs of management and maintenance. VoIP uses an existing data network, therefore, eliminating the need for separate networks and too much wiring. Besides, your VoIP service provider will be responsible for maintaining the infrastructure in the cloud, so you can save on the maintenance costs and the cost of hiring IT staff!
Lower Off-site Communication Costs - VoIP Service collects everything under one roof even when you are on the road. Because VoIP call rates are usually fixed regardless of the distance, you will be able to save costs on traveling and long-distance call rates and easily manage group communications from a single source.

Increase Revenue
Guest Phones - By providing your guest more paid communication services, your hotel can open up more business opportunities and generate additional revenue. For instance, VoIP allows you to offer your guests voicemail services, instant messaging, outbound calling, etc.
Customer Satisfaction - In the long run, VoIP service will improve your customer satisfaction and indirectly boost your overall revenue. Ex: Lower customer wait-time by using customized call routing on an inbound number and caller ID.
By integrating your VoIP system with your CRM system, you can also get access to guest information right from the same system, speeding up check-in/out process time and also process special requests such as taxi pickup notification and wake-up calls with more efficiencies. In this way, you can improve convenience and increase customer loyalty.
Effective Communication - VoIP service comes with a lot of useful features such as Find Me/ Follow Me, Call Parking, IM, and advanced analytics which enables effective and efficient staff communications and management. Through the bring your own device (BYOD) solution, your staff can use their smartphones, laptops, or other devices when making calls or sending messages. With VoIP call features, your hotel will be more responsive to customer inquiries and resolve any issues in real-time.
These are just some of the benefits you can enjoy from deploying a VoIP system. VoIP is very flexible and has a lot of potentials. To learn more about how VoIP can help you achieve your business goals, contact one of our dedicated VoIP experts at 1-800-398-8647 today!
Source: https://www.voipsupply.com/blog/voip-insider/how-voip-transforms-small-hotel-businesses-into-big-players/
Publish Date: June 2, 2017 5:00 AM
---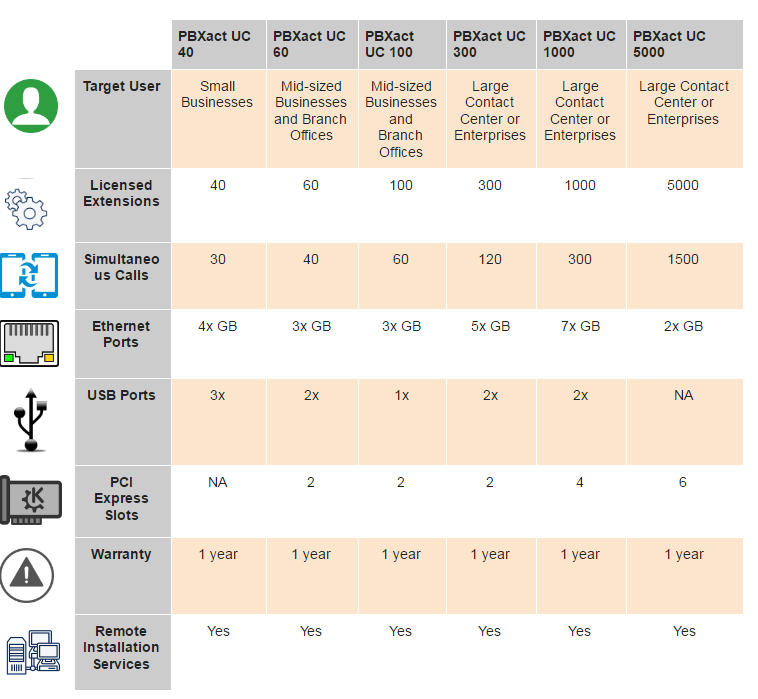 In the previous post, I have briefly discussed what PBXact System is and how you can benefit from it. Today, I am going t walk you through the three main popular PBXact UC solutions and help you pick out the right phone system you desire!
The PBXact UC Series includes six phone systems but today we will focus on the three most popular systems: the PBXact UC 40, the PBXact UC 100 and the PBXact UC 1000 system.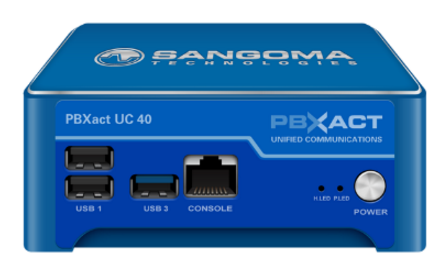 The PBXact UC 40 is the smallest on-premise based appliance in the Sangoma PBXact family that is built for small businesses looking for a simple solution without bells and whistles. The PBXact 40 supports up to 40 licensed users and 30 simultaneous calls. It is an advanced on-premise turnkey unified communications platform which integrates all your business real-time voice and IP telephony applications into one full-featured experience. Check out the PBXact UC 40 datasheet here!
The PBXact UC 100 is a user-friendly appliance that supports up to 100 users or endpoints and 30 simultaneous calls. This solution can be easily deployed within minutes and it includes a web-based user interface. Designed for mid-sized businesses, the PBXact 100 comes ready with the ability for analog connection. This UC platform is closely integrated with the most popular phones and endpoint offered in the VoIP market. Check out the PBXact UC 100 datasheet here!

The PBXact UC 1000 is a fully feature business phone system suitable to expand to large contact center environments. The PBXact 1000 is able to handle up to 1000 users or endpoints and 300 simultaneous calls. This system is designed with business communications in mind to integrate with a wide range of IP phones and endpoints. Check out the PBXact UC 1000 datasheet here!
All of the PBXact hardware is built to be of high-performance and all Sangoma hardware carries a one year warranty with options to extend. The PBXact includes the following commercial modules:
Flexible Time-Based Call Routing

Built-In Conference Bridge

Fax to E-mail

Hunt/Ring Groups

Music on Hold

Voicemail Blasting

Find Me / Follow Me Calling

Personal IVRs

Wake Up Calls

Support for Video Calling

Secure Communications (SRTP/TLS)

Announcements

Text to Speech

Calling Queues (ACD)

Interactive Voice Response (IVR)
Some highlighted PBXact UC features include:
Flexible Time-Based Call Routing

Built-In Conference Bridge

Fax to E-mail, Three-Way Calling Support

Voicemail to E-mail

Call History / Call Detail Records

Softphone Support, Overhead Paging

Desktop/Mobile Phone Support

Web-based Config File Management When Needed

Backup and Restore Utilities, WebRTC Softphone

Call History (Details and Recording Playback / Download)

Presence Management, Conference Room Management
Access to the PBXact Series Datasheet
Still can't find your perfect match? Give me a call at 866-583-0815! I will be happy to discuss your requirements and help you find the ideal solution that meets your business needs.
Source: https://www.voipsupply.com/blog/voip-insider/sangomas-pbxact-uc-appliances-comparison-choose-a-right-phone-system/
Publish Date: June 1, 2017 5:00 AM
---
Our tech support team at VoIP Supply offers great pre- and post-sales support plus provisioning, consultations, configuration, and installation help. We get a lot of VoIP hardware and software questions and would like to share the solutions with everyone.
In the previous Mom's calling Q&A series, we have discussed: When I try to edit in the web interface it claims local file has higher priority… Today, we have more new real questions and answers from VoIP users just like you.
The Polycom VVX300: Where did the ghost calls come from?
Q: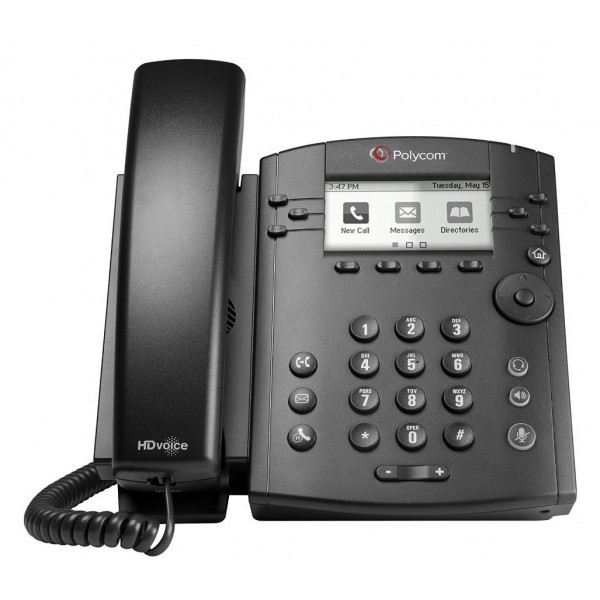 We are using Polycom's VVX300 phones. We have gotten lots of ghost calls and I wonder where those calls came from?
A: The ghost calling is usually created by uPnP or SIP ALG that might be enabled on the router. Be sure to have a password listed on the PBX for your extension.
Stay Tuned
Come back for more VoIP questions and answers next time! If you have VoIP questions to ask us, please submit a technical support ticket or contact our VoIP experts today at (866) 582-8591.
Source: https://www.voipsupply.com/blog/voip-insider/the-polycom-vvx300-where-did-the-ghost-calls-come-from/
Publish Date: May 31, 2017 5:00 AM
---
Are you looking for a headset to pair to your Grandstream phone but you are not sure which headsets are compatible? Grandstream phones have tons of comparability options with any headset manufacturers, one being Sennheiser. We understand how tedious it can be to look into each product one by one and filter out the ones that are compatible with your Grandstream IP phones. Let's sort things out together!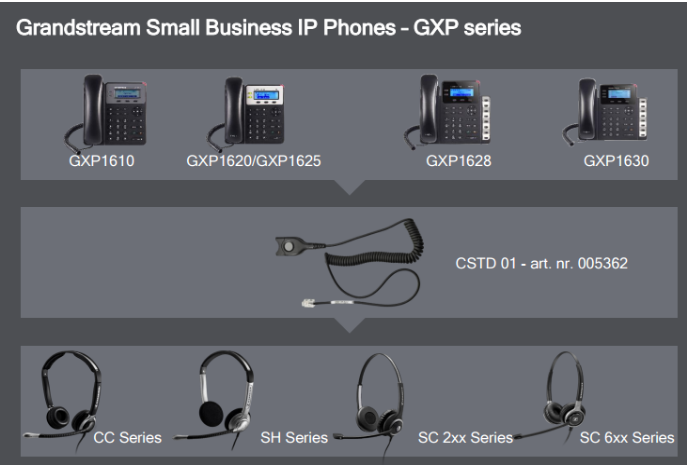 Sennheiser provides multiple corded and wireless headset options to pair to your Grandstream IP phones. The popular choices below are all compatible with Granstream's GXP1600 Series (small to medium business phones), GXP1700 Series (enterprise phones ) and GXV Series (video phones):
Sennheiser's Corded Headsets: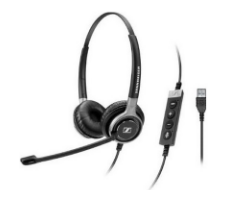 You will need the CSTD 01 quick disconnect cord to use Sennheiser's corded headsets with your Grandstream IP phones. The quick disconnect cord allows users to easily disconnect the headset from the cable.
The CC Series

The SH Series

The SC 2xx Series

The SC 6xx Series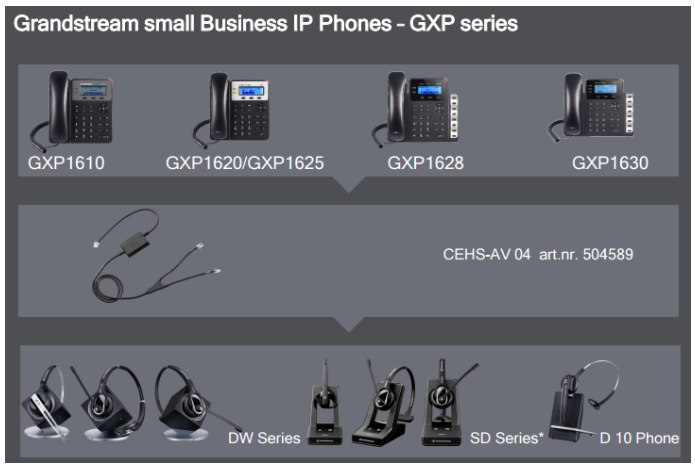 If you are looking for a solution without tangled cables on your shoulder, be sure to check out the options here that also work for Grandstream's GXP Series and GXV Series. Simply connect the device with your IP phone via CEHS-AV 04 cord, and you are ready to talk!
Sennheiser's Wireless Headsets:
The DW Series
The SD Series
The D10 Series
If you are using GXV3240 or GXV3275 video IP phones, you can also connect with MB Pro Series and PRESENCE Series via Bluetooth.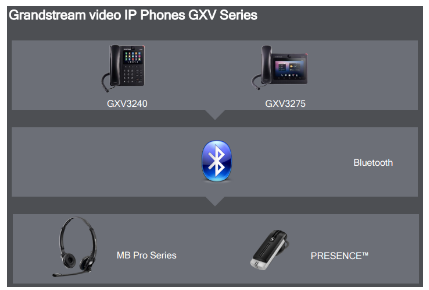 Want to find out more Grandstream compatible headsets? Download our VoIP headset and phone compatibility guide to learn more compatible options!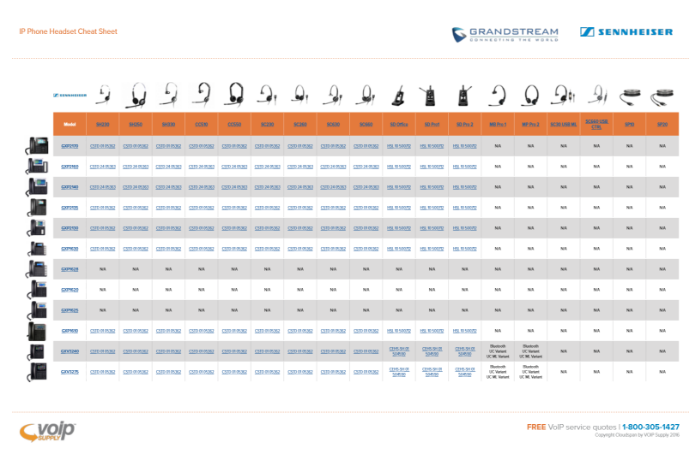 Source: https://www.voipsupply.com/blog/voip-insider/find-the-headset-that-works-with-your-grandstream-ip-phone/
Publish Date: May 31, 2017 5:00 AM
---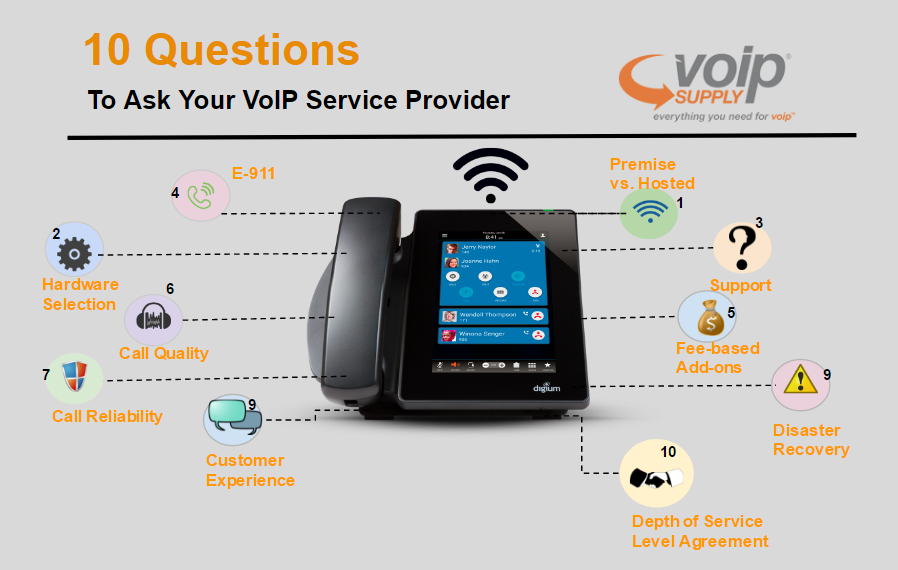 Choosing a VoIP service provider is not an easy task. To select the right VoIP service that you won't regret, you will have to answer some questions regarding your application such as calling habits, your location, your budget, and the knowledge of your technical staff. Let me share with you the 10 must-ask questions you need to know when selecting a VoIP service provider!
10 Questions to Ask Your VoIP Service Provider
#1 Are you providing a premise or hosted service?
A managed (hosted) service provider reduces your resources and responsibilities while the premise option simply provides the voice network and you administer your own network.
#2 What hardware options are available for my hosted service?
Understand what kind of devices you and your employees need and make sure your service provider has the hardware selection options you want.
#3 What kind of customer service support do you have?
Seek out the service providers comment to investment in their technology and support services. Make sure they have a convenient support channel for you to reach out.
#4 Do you support E-911 or other service features?
Consider special requirements you may have for your business and ask your Cloud service provider if they have them covered. Sometimes it's negotiable with some providers.

#5 What services are included versus fee-based add-ons?
Some services a provider offers may cost you extra fees. So be sure to ask what services are included and what are not in the contract.
#6 How is the call quality?
If you choose a hosted system, on-site devices such as Quality of Service should be avoided. Make sure you can have good call quality you expect.
#7 How reliable is the service?
Will you experience any service downtime? In what situation can that happen? If you can't have any downtime, ask if there's any backup system or other solutions.
#8 Customer experience?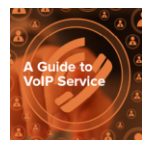 Have they ever handled any customers who face the similar situation as yours? What were their experiences? Do they have case studies? You should also search customer reviews and ask questions if anything raises concerns.
#9 Do you have disaster discovery capability?
What happens to your data, recordings, and voicemails in the event of a disaster wiping out a service provider's data center? Do they have a backup plan and will the service always be available?
#10 Depth of Service Level Agreement (SLA)?
Read the small print and ask questions if anything raise any concerns. Be aware of what happens when something goes wrong, beforehand.
Want to learn more? Check out our VoIP Service buyers guide or simply give one of our VoIP service consultants a call at 1-800-398-8647!
Source: https://www.voipsupply.com/blog/voip-insider/10-questions-to-ask-your-voip-service-provider/
Publish Date: May 30, 2017 5:00 AM
---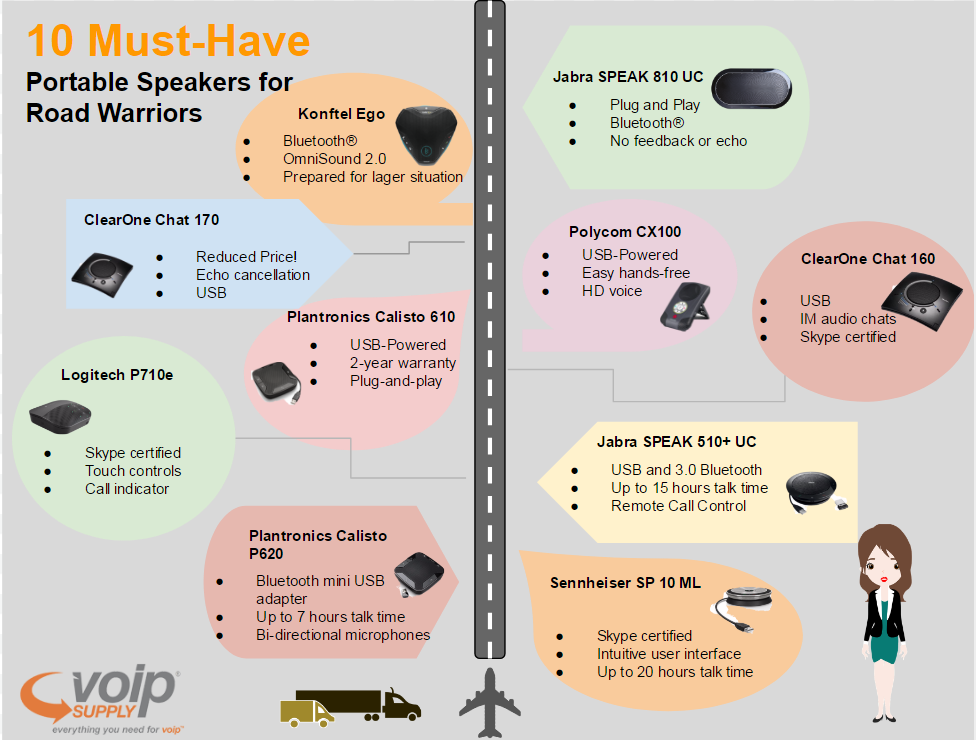 If you are one of the road warriors, you must know how difficult it is to keep connected with your work on the road without a decent and reliable communication solution. Here we have collected a list of 10 must-have portable speakers that are designed specifically for travelers just like you. Let's take a look!
#1 Plantronics Calisto P620
You can't travel without a personal Bluetooth conference phone like Plantronics' Calisto P620. Designed with mobility in mind, the P620 includes a USB adapter for connecting to PCs and laptops and a soft carrying case. This is a portable wireless UC speakerphone that instantly transforms your laptop/ smartphone into a lifelike conferencing device. Check out the P620 datasheet.
#2 Jabra SPEAK 510+ UC
Jabra's SPEAK 510 speakerphone allows you to make conference calls anywhere on the road. With Bluetooth and USB connectivity, you can connect the Jabra 510 easily to your PC, tablet or smartphone within seconds. This solution features up to 15 hours wireless talk time and remote call control, giving you the flexibility you need. Check out the SPEAK 510 datasheet.
#3 ClearOne Chat 170
The ClearOne Chat 170 is a great deal that gives you full-duplex audio communication with Microsoft Office Communicator 2007. This solution is currently on sale so if you are looking to save more, don't hesitate! The Chat 170 is a perfect addition to use with your laptops/ PCs via USB for hands-free conversation. It requires no drivers or software to be installed. Check out the Chat 170 datasheet!
#4 Konftel Ego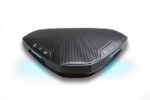 The Konftel Ego is a compact and wireless personal speakerphone that delivers lifelike sounds with unique OmniSound® audio technology. This solution is perfect to use for a meeting with a couple colleagues in small rooms or in a hotel room when you are away from the office. The Ego is ideal alternative to a handset that works harmoniously with Skype for Business, Cisco, Avaya Communicator and more. Check out Konftel Ego datasheet.
#5 ClearOne Chat 160
A complete full-duplex speakerphone that contains HDConference, the suite of high-performance audio technologies. The ClearOne Chat 160 are easy to pair with multiple VoIP softphones such as Skype. Its advanced automatic level management will make your trip just easier! Check out the Chat 160 datasheet!
#6 Polycom CX 100
The CX 100 comes with 2 high-quality microphones that offer excellent range for small group conversations. It is a USB-powered speakerphone with dynamic noise reduction and HD voice quality. Very simple to set up and use in seconds!
#7 Jabra SPEAK 810 UC Speakerphone
If you are looking for a solution that not only gives you an easy collaboration but also a quick setup process, Jabra's SPEAK 810 speakerphone will be your go-to solution. This device is designed for simple use and easy conversation. The excellent sound provides a natural call feel with no feedback or echo.
#8 Plantronics Calisto 610
Looking for a worry-free solution? Choose the Plantronics Calisto 610, a portable USB speakerphone that comes with a 2-year limited warranty. This solution provides premium audio with echo cancellation and Omnidirectional microphone for 360-degree microphone pickup. It is ideal for team calls within small groups anywhere anytime.
#9 Logitech P710e
The Logitech P710e is another great choice when it comes to making a conference call on the road. A 15-hour life battery and USB and Bluetooth connectivity give you a peace of mind traveling without a power supply. I personally love its integrated mobile device stand that enables shake-free video calls and hands-free access to the screen (perfect for multi-taskers like you and me!). Download the P710e datasheet.
#10 Sennheiser SP 10 ML
The Sennheiser SP ML 10 Speakerphone is a multiple product awards winner in 2014. This device is the answer to easy management and high voice quality. Users love this long lasting wireless device that gives you up to 20 hours talk time without worrying about the low battery. The Sennheiser SP 10 ML is also Skype for Business certified which ensures you an outstanding communication experience when pairing with the Skype for Business. Check out the datasheet!
Are you a road warrior? What's your must-bring device on the road? Share with us!
Source: https://www.voipsupply.com/blog/voip-insider/10-must-have-portable-speakers-for-road-warriors/
Publish Date: May 26, 2017 5:00 AM
---
What if I asked you what your most important piece of technology is? You would have to say your smartphone, right? Smartphones have become an essential part of our lives. They are almost an extension of ourselves!
If know everyone, at one point or another, has had that sinking feeling when you reach for your phone and it's not there. It has to be one of the worst feelings in the world! And thinking about how upsetting forgetting or losing your phone makes you feel has to make you wonder how we ever got through a day in our lives without one!
Now that I have you checking to make sure you have your smartphone on you, my next question is when is it hardest to use your smartphone? I believe most of you would answer that question with "at work!"
Most of the time it is frowned upon to use your smartphone at work, or even have your smartphone out on your desk. This may be why you see so many people with their faces glued to their phones on their lunch break.
Thanks to the rapid pace of technology, there is now an answer to not being able to have your smartphone out at work! The answer is the Grandstream GXV3275. This phone is smartphone disguised as a desk phone! Everything that is equipped on your smartphone is on the GXV3275. Everything from a camera to applications. This phone is even Android-based, so it will run just like your smartphone as well.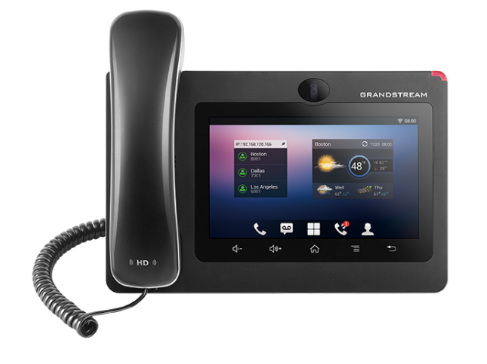 With that being said, when you are using applications on your GXV3275, they will stay open even if you close them, just like on your phone. Doing this can really bog down your phones speed, and it will do the same to the GVX3275. If you already own this incredible IP phone and didn't know this, then you might have a lot of cleanup to do!
How to Manage Running Applications on the Grandstream GXV3275
But don't worry. It's just as easy to manage running applications on the GXV3275 as it is on your smartphone, just follow the steps below:
On the GXV3275 desktop, press the Home button for about 2 seconds

Slide the running application to the left or right to stop the application

Tap on the Broom icon to delete all running applications
After cleaning out your running applications your GXV will be squeaky clean! If you would like some advanced options when in the "Thread Manager" then all you have to do is press the applications menu that is located to the right for advanced management options.
Do you use the GXV3275 for your desk phone? Do you utilize all of its features? We want to know!
Source: https://www.voipsupply.com/blog/voip-insider/how-to-manage-running-applications-on-the-grandstream-gxv3275/
Publish Date: May 26, 2017 5:00 AM
Page: 1 | 2 | 3 | 4 | 5 | 6 | 7 | 8 | 9 | 10 | 11 | 12 | 13 | 14 | 15 | 16 | 17 | 18 | 19 | 20 | 21 | 22 | 23 | 24 | 25 | 26