Tell the Company Story During the Sales Process - Volkart May - ContactCenterWorld.com Blog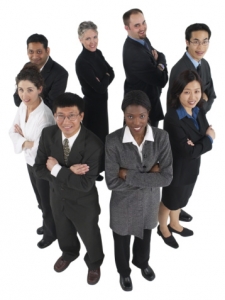 During the sales process you likely have a checklist of items that you want to convey to potential customers or clients in order to capture their interest and close the sale. It probably includes items such as the benefits of your products and/or services, product specs, costs, return on investment, warrantee information, and available service coverage, to name a few. However, one additional item that should always be mentioned during the sales process (but sometimes gets left out) is the company story. How did your company get to where it is now? What's the story behind the products and services you offer?
While it may seem like the company story isn't essential information potential customers need during the decision making process, it helps to establish credibility among target audience members. People like to buy from people, and learning a little bit more about the company's history and the people responsible for its success creates a connection on a deeper level.
Of course, this isn't to say that every decision maker and target audience member needs to get the same version of the company history. It's important to consider who the message is for and then craft your story according to what best resonates with them. For example, if you are speaking to the owner of a small to medium sized business, it might make sense to discuss the greater purpose that motivated development of your product or service. Speaking to a chief nursing officer, it might make sense to focus on how your company has changed gears to help the needs of hospitals through healthcare reform.
There are many ways to tell a company story. Today, it's important to include this information in online channels including your company website. Online video is also a very useful format for story-telling. However, it's also essential to have a live person help tell the story during the sales process.
Business specialists should be trained to understand the company background and history in order to incorporate this information into their dialogue with potential clients and customers during the sales process. The story doesn't need to be read off of a script, but as the conversation flows naturally they can mention certain items about the company history that will strengthen the connection and increase the likelihood that prospects will buy from you. The business specialist can bring the story to life, make it more real, and answer questions as they arise. These human conversations and relationships complement the other ways you can tell the story via other channels.
Every business has its own unique history. It's important to convey these stories to potential customers and clients who are interested in learning more about the company they are considering doing business with. It establishes a stronger connection with them that will encourage them to buy from you.
Source: http://www.volkartmay.com/lead-generation/company-story-sales/
Publish Date: November 24, 2015 5:00 AM
---
PREMIUM

Future Gen International Pte Ltd
(VIEW OUR PAGE)

Outsourcing provider of English Call Centre services, Audio Transcriptions, Big Data ETL (Extract, Transform, Load) , Big Data Visualization, Big Data Predictive Model Generation

PREMIUM

HigherGround, Inc.
(VIEW OUR PAGE)

HigherGround develops data collection, information storage, and interaction analytics solutions that easily transform data into actionable intelligence, enabling operational optimization, enhanced per...

(view more)

PREMIUM

ConceptCall
(VIEW OUR PAGE)

Аутсорсинговый контакт-центр ConceptCall| КонцептКолл специализируется на исходящем и входящем телемаркетинге: мы предоставляем услуги по осуществлению холодных звонков и продажи по телефону, проводим...

(view more)
---

View more from
Volkart May
Recent Blog Posts:
| | |
| --- | --- |
| 5 Reasons to Execute an Outbound Calling Campaign | August 16, 2017 5:00 AM |
| Warm Calling: Who Teleprospectors Should be Contacting | August 8, 2017 5:00 AM |
| Set a B2B Calling Campaign Goal to Achieve a Desired Outcome | July 18, 2017 5:00 AM |
| Improve Marketing Efforts with an Outbound Calling Campaign | May 30, 2017 5:00 AM |
| Leave These Sales Functions to an Outsourced Calling Partner | May 18, 2017 5:00 AM |
| Keep Prospects on the Line by Following These Sales Call Tips | May 2, 2017 5:00 AM |
| Key Points to Mention Upfront During an Inside Sales Call | April 10, 2017 5:00 AM |
| Want a Callback? Follow These Inside Sales Voicemail Tips | March 27, 2017 5:00 AM |
| 4 Ways to Build a Positive Call Center Culture | March 16, 2017 5:00 AM |
| Keys to a Successful Relationship with an Outsourced Inside Sales Company | February 27, 2017 5:00 AM |