Target the Best Audience to Generate Healthcare Leads - Volkart May - ContactCenterWorld.com Blog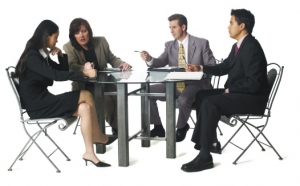 Due to ever-evolving rules, regulations, and demands, the healthcare industry is continually changing and those who work within the industry are doing their best to keep up. If you're marketing to this audience, it's important to understand how busy these decision makers are and build relationships at different levels within the organization, not necessarily just the C-suite.
Sales professionals often focus on targeting the CFO, CMO, CNO, and other members of the C-suite when they reach out to large hospitals and other healthcare facilities. This is because, ultimately, these individuals are likely to have the final say on what products and services are used in their organization. At first glance, it appears to make sense to go straight to the people who hold these titles. Sometimes it seems like it shortens the sales cycle. However, product and service evaluations take place at multiple levels and rarely in a B2B sale is there just one person that makes the decision. The C-suite can be difficult to reach and sometimes it's more effective to reach out to other titles or departments and start the relationship there.
One example is to target directors, managers and administrators that are more accessible. These roles are generally closer to some of the pain points and are capable of championing your product or service to higher levels within the organization. They understand what's needed and we should assume the C-suite has a competent management team making good decisions to propel the business forward.
Another example is to start at the materials management level. It is their job to identify the best sources from which to purchase. Getting your solution in front of this team could help you get in front of the C-suite at the right time and with a group of key influencers already behind what you offer.
It's also important not to focus sales efforts too much on the physicians in these hospitals and healthcare facilities. While the physicians may be the ones ultimately using your product, they have less influence than in the past on what is purchased. Hospital Admins have growing purchasing power and department heads and other director level titles are best to target. Physicians are also much harder to set meetings up with because they are typically busy with patients all day and their schedule is continually changing to meet the needs of their patients.
While it's not wrong to reach out and attempt to establish a relationship with C-suite members or in some cases physicians, it's important to recognize that it might not be the most effective approach. During the lead generation process, sales professionals must also target professionals in the level in between; at the management and director level. Even if they ultimately don't have the final say, they certainly have an important voice within the organization and getting these key players to champion your product or service can help lead to a sale. There is a lot of legwork to gain access to all these busy decision makers within healthcare organizations, and building relationships at all levels is important.
Source: http://www.volkartmay.com/lead-generation/target-audience-healthcare-leads/
Publish Date: November 17, 2015 5:00 AM
---
PREMIUM

HigherGround, Inc.
(VIEW OUR PAGE)

HigherGround develops data collection, information storage, and interaction analytics solutions that easily transform data into actionable intelligence, enabling operational optimization, enhanced per...

(view more)

PREMIUM

ConceptCall
(VIEW OUR PAGE)

Аутсорсинговый контакт-центр ConceptCall| КонцептКолл специализируется на исходящем и входящем телемаркетинге: мы предоставляем услуги по осуществлению холодных звонков и продажи по телефону, проводим...

(view more)

PREMIUM

Avizent Ltd
(VIEW OUR PAGE)

Advanced AI technology and Natural Language Processing delivered to clients in the Cloud that harnesses both voice and digital conversations. The focus is on building an environment where intelligent ...

(view more)
---

View more from
Volkart May
Recent Blog Posts:
| | |
| --- | --- |
| 5 Reasons to Execute an Outbound Calling Campaign | August 16, 2017 5:00 AM |
| Warm Calling: Who Teleprospectors Should be Contacting | August 8, 2017 5:00 AM |
| Set a B2B Calling Campaign Goal to Achieve a Desired Outcome | July 18, 2017 5:00 AM |
| Improve Marketing Efforts with an Outbound Calling Campaign | May 30, 2017 5:00 AM |
| Leave These Sales Functions to an Outsourced Calling Partner | May 18, 2017 5:00 AM |
| Keep Prospects on the Line by Following These Sales Call Tips | May 2, 2017 5:00 AM |
| Key Points to Mention Upfront During an Inside Sales Call | April 10, 2017 5:00 AM |
| Want a Callback? Follow These Inside Sales Voicemail Tips | March 27, 2017 5:00 AM |
| 4 Ways to Build a Positive Call Center Culture | March 16, 2017 5:00 AM |
| Keys to a Successful Relationship with an Outsourced Inside Sales Company | February 27, 2017 5:00 AM |