Outbound Calling as a Sales Lab - Volkart May - ContactCenterWorld.com Blog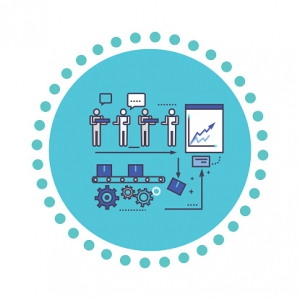 The goal of an outbound calling campaign isn't always to immediately close a sale. Outbound calling can serve many purposes such as setting up appointments, qualifying a lead, or updating information. An outbound calling campaign can also be used as a "sales lab." When speaking with someone over the phone, you can get a wealth of insights on a variety of subjects related to your company, product, service, marketing efforts, etc. These insights can then be used when developing new strategies.
Calling allows you to:
Test out new segments
While companies have a target audience in mind as they develop a product or service, that target audience is rarely set in stone. It can evolve as market demands change or the product or service itself changes to keep up with a shifting industry. In some cases a product or service may appeal to different target audiences for different reasons. If a company has a new target audience in mind, but isn't sure what the response will be, executing a calling campaign and speaking to members of this new target audience will uncover whether or not it's a good fit and what the right introductory approach might be.
Test out different value propositions
Just as a product or service can resonate with different target audiences, it can also provide value in different ways. The value proposition must be crafted in order to appeal to who you are speaking to. For example, the value proposition proposed to the marketing department will be different than the one proposed to the finance department. Calling and speaking to individuals in different departments and testing out your value proposition with these decision makers will allow you to finely tune your pitch going forward.
Ask decision makers for their opinion or advice
Companies need to know what's most important to decision makers when it comes to their product or service. This information helps them craft all marketing initiatives and helps them make decisions when it comes to product development or offering new services. In addition to speaking to decision makers it's also important to speak to the influencers that are likely the ones actually using the product or service.
The information you can obtain is endless and it can be extremely valuable in developing new strategies.
Source: http://www.volkartmay.com/call-center/outbound-calling-sales-lab/
Publish Date: April 19, 2016 5:00 AM
---
PREMIUM

HigherGround, Inc.
(VIEW OUR PAGE)

HigherGround develops data collection, information storage, and interaction analytics solutions that easily transform data into actionable intelligence, enabling operational optimization, enhanced per...

(view more)

PREMIUM

CTI Software
(VIEW OUR PAGE)

CTI Software is the creator of custom application called Davos, which complements the telephone client solutions with intelligent features such as automated call attendant, call recording and archivin...

(view more)

PREMIUM

Avizent Ltd
(VIEW OUR PAGE)

Advanced AI technology and Natural Language Processing delivered to clients in the Cloud that harnesses both voice and digital conversations. The focus is on building an environment where intelligent ...

(view more)
---

View more from
Volkart May
Recent Blog Posts:
| | |
| --- | --- |
| 5 Reasons to Execute an Outbound Calling Campaign | August 16, 2017 5:00 AM |
| Warm Calling: Who Teleprospectors Should be Contacting | August 8, 2017 5:00 AM |
| Set a B2B Calling Campaign Goal to Achieve a Desired Outcome | July 18, 2017 5:00 AM |
| Improve Marketing Efforts with an Outbound Calling Campaign | May 30, 2017 5:00 AM |
| Leave These Sales Functions to an Outsourced Calling Partner | May 18, 2017 5:00 AM |
| Keep Prospects on the Line by Following These Sales Call Tips | May 2, 2017 5:00 AM |
| Key Points to Mention Upfront During an Inside Sales Call | April 10, 2017 5:00 AM |
| Want a Callback? Follow These Inside Sales Voicemail Tips | March 27, 2017 5:00 AM |
| 4 Ways to Build a Positive Call Center Culture | March 16, 2017 5:00 AM |
| Keys to a Successful Relationship with an Outsourced Inside Sales Company | February 27, 2017 5:00 AM |