The Benefits of Conducting B2B Lead Gen Calls on a Regular Basis - Volkart May - ContactCenterWorld.com Blog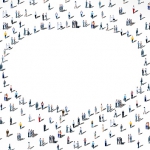 One of the biggest mistakes B2B sales representatives make during the lead generation process is giving up on a potential prospect too early. In fact, according to InsideSales.com, the average rep only makes between 1.7 and 2.1 contact attempts before they move on. This is a stark contrast from their research that shows that 8-12 contact attempts is the optimal strategy to maximize the value of every lead.
There are many reasons why a potential prospect might not answer the phone or be open to a discussion on the first or second try. It could just be that the timing is bad or they are too busy to speak at that moment. It doesn't always mean that they don't have any interest in learning more about your products or services, which is why inside sales representatives should continue to call potential prospects on a regular basis. There are many benefits to be gained from taking a consistent and regular lead generation calling campaign approach including:
A full sales funnel
The strength of the sales funnel correlates with an ongoing calling campaign. If the calling campaign tapers off at any point, it will be reflected with a dry sales funnel a few months later. When the calling campaign is consistent and regular, it ensures that leads are always coming in and the sales team always has qualified opportunities.
Access to prospect information
Every prospect has a unique set of challenges and needs, which is why the most successful sales pitches are personalized and address these challenges and needs directly. If you're only calling a potential prospect a few times, you aren't really getting to know them. When executing a regular calling campaign over a period of time, it allows the representative to learn more about the prospect, their buying habits, and their market. Each call becomes more personalized and representatives can mention specific things that are relevant to the prospect's needs, increasing the odds of a more successful calling effort. When calling over time, provide something of value each time you reach out; this can be as simple as an update on something new your company offers since the last time you spoke or a link to industry information they may find helpful such as stats or tips.
Eventually reaching prospects
If you only reach out to prospects a handful of times without success, it could simply be a matter of bad timing. For example, it could be their peak season and they aren't able to have a discussion. By continuing calling efforts, there's a better chance that eventually the timing will be right and they will be more open to a discussion.
Disqualifying potential prospects too quickly can result in many lost sales opportunities. A few contact attempts isn't nearly enough. Instead, stay in touch on a regular basis in order to keep your company top of mind for when the timing is better.
Source: http://www.volkartmay.com/lead-generation/benefits-lead-gen/
Publish Date: February 7, 2017 5:00 AM
---
PREMIUM

CTI Software
(VIEW OUR PAGE)

CTI Software is the creator of custom application called Davos, which complements the telephone client solutions with intelligent features such as automated call attendant, call recording and archivin...

(view more)

PREMIUM

Future Gen International Pte Ltd
(VIEW OUR PAGE)

Outsourcing provider of English Call Centre services, Audio Transcriptions, Big Data ETL (Extract, Transform, Load) , Big Data Visualization, Big Data Predictive Model Generation

PREMIUM

Avizent Ltd
(VIEW OUR PAGE)

Advanced AI technology and Natural Language Processing delivered to clients in the Cloud that harnesses both voice and digital conversations. The focus is on building an environment where intelligent ...

(view more)
---

View more from
Volkart May
Recent Blog Posts:
| | |
| --- | --- |
| 5 Reasons to Execute an Outbound Calling Campaign | August 16, 2017 5:00 AM |
| Warm Calling: Who Teleprospectors Should be Contacting | August 8, 2017 5:00 AM |
| Set a B2B Calling Campaign Goal to Achieve a Desired Outcome | July 18, 2017 5:00 AM |
| Improve Marketing Efforts with an Outbound Calling Campaign | May 30, 2017 5:00 AM |
| Leave These Sales Functions to an Outsourced Calling Partner | May 18, 2017 5:00 AM |
| Keep Prospects on the Line by Following These Sales Call Tips | May 2, 2017 5:00 AM |
| Key Points to Mention Upfront During an Inside Sales Call | April 10, 2017 5:00 AM |
| Want a Callback? Follow These Inside Sales Voicemail Tips | March 27, 2017 5:00 AM |
| 4 Ways to Build a Positive Call Center Culture | March 16, 2017 5:00 AM |
| Keys to a Successful Relationship with an Outsourced Inside Sales Company | February 27, 2017 5:00 AM |