Checklist to Keep Leads Moving Through the Sales Funnel - Volkart May - ContactCenterWorld.com Blog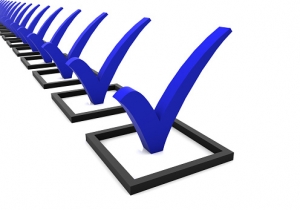 Generating leads is necessary for business success, however it's really only a first step. In order for those leads to generate a return on investment, they need to move through the sales funnel and eventually convert into a paying customer or client. If your promising leads aren't moving through the sales funnel, it's worthwhile to consider this checklist and adjust your strategy accordingly:
Speak with the right person
In order to move the process along, you need to be speaking to a decision maker or key influencer within the organization. While conversations with anyone in the business can be meaningful, it's the conversations with those that feel the pain and make the decisions that are going to carry the most weight and keep things moving.
Properly qualify leads
All leads aren't created equal. That's why it's important to spend the time qualifying leads that come in by having an initial phone call and asking the right questions up front to determine whether or not they are a good fit.
Clearly describe your solution
During initial outreach and throughout the nurturing process, it's important to clearly outline what the features and benefits of your solution are to the decision makers so it's clear how you can help them. If possible, the information should be personalized in order to meet that organization's unique needs.
Clearly define next steps
Don't leave it up to the lead to follow up with you. During the conversation, next steps should be clearly defined, whether that means setting up another phone call, scheduling a web demo, meeting additional decision makers, etc. Send a calendar invitation and reminder emails leading up to the next meeting.
Conduct multiple follow up attempts
How many times does your sales team reach out before marking a lead as dead? If it's only a few, it's time to increase that number. It can take multiple attempts by phone and/or email to finally connect. Don't give up on a lead too quickly. Persistence often pays off.
Continue to nurture leads
If you've connected with a lead but they're not quite ready to move forward yet, that doesn't mean they should be forgotten about. It's important to have a lead nurturing strategy in place in order to keep your company top of mind for when the time is right. This strategy can include sending them relevant content on a regular basis utilizing marketing automation tools and having an inside sales person periodically stay in touch to build the relationship.
The key to sales success is to generate quality leads and then properly communicate with those leads over time in order for them to convert. The tips in this checklist can help guide the process and keep leads moving through the sales funnel.
Source: http://www.volkartmay.com/lead-generation/checklist-leads-sales-funnel/
Publish Date: January 26, 2016 5:00 AM
---
PREMIUM

Future Gen International Pte Ltd
(VIEW OUR PAGE)

Outsourcing provider of English Call Centre services, Audio Transcriptions, Big Data ETL (Extract, Transform, Load) , Big Data Visualization, Big Data Predictive Model Generation

PREMIUM

HigherGround, Inc.
(VIEW OUR PAGE)

HigherGround develops data collection, information storage, and interaction analytics solutions that easily transform data into actionable intelligence, enabling operational optimization, enhanced per...

(view more)

PREMIUM

Avizent Ltd
(VIEW OUR PAGE)

Advanced AI technology and Natural Language Processing delivered to clients in the Cloud that harnesses both voice and digital conversations. The focus is on building an environment where intelligent ...

(view more)
---

View more from
Volkart May
Recent Blog Posts:
| | |
| --- | --- |
| 5 Reasons to Execute an Outbound Calling Campaign | August 16, 2017 5:00 AM |
| Warm Calling: Who Teleprospectors Should be Contacting | August 8, 2017 5:00 AM |
| Set a B2B Calling Campaign Goal to Achieve a Desired Outcome | July 18, 2017 5:00 AM |
| Improve Marketing Efforts with an Outbound Calling Campaign | May 30, 2017 5:00 AM |
| Leave These Sales Functions to an Outsourced Calling Partner | May 18, 2017 5:00 AM |
| Keep Prospects on the Line by Following These Sales Call Tips | May 2, 2017 5:00 AM |
| Key Points to Mention Upfront During an Inside Sales Call | April 10, 2017 5:00 AM |
| Want a Callback? Follow These Inside Sales Voicemail Tips | March 27, 2017 5:00 AM |
| 4 Ways to Build a Positive Call Center Culture | March 16, 2017 5:00 AM |
| Keys to a Successful Relationship with an Outsourced Inside Sales Company | February 27, 2017 5:00 AM |