The Importance of Being Genuine on Sales Calls and Some Tips - Volkart May - ContactCenterWorld.com Blog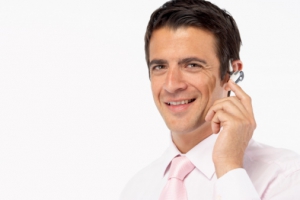 Chances are good that business decision makers on your lead list receive sales calls quite often. The impression that you make as a sales professional placing a call is what will determine whether the decision maker stays on the line and engages in a mutually beneficial two-way dialogue or ends the call as quickly as they can. Prospects are typically more open to having a conversation with someone who is genuine and pleasant to speak with.
Here are 4 tips to follow when placing inside sales calls in order to keep prospects on the line:
Be professional
An inside sales call is much different than a call you'd place to your family member or close friend. However, while you don't want to take a casual approach, you also shouldn't be overly formal or stuffy because that can be a turn off. Find an appropriate balance and approach the prospect as a business peer.
Get to the point
Prospects are busy and want to know why you're calling. Avoid opening up calls with statements like "how are you?" Instead, craft your opening statement in a way that captures their immediate attention and encourages them to keep listening to what you have to say.
Avoid generic sales language
During an initial phone conversation with a prospect it's important to stay away from using statements that are in your printed marketing literature or on your radio or TV ads. A phone call is supposed to have a more personal touch. For example, "limited time offer" can come across as too "salesy" and "our company is a leader in the industry" sounds like generic filler. Instead, make sure your positioning is conducive to a one-on-one conversation. Instead of opening up a call by saying that your company is an industry leader, let the prospect know how you have helped companies like theirs and why you think you can help them. Instead of offering up a "limited time offer" right away, use that as a rebuttal if needed.
Listen to prospects
It's important to remember that the most productive inside sales calls involve two-way dialogue rather than the sales professional giving their pitch while the prospect only listens. After your initial, brief introduction in which you've established why you're calling, ask the prospect some thoughtful questions and be sure to actually listen to what they have to say. They can provide some great insights that will determine whether they are a good fit for your company and if they are, will help you further customize your message in order to generate their interest in your product or service.
Following these tips and being genuine and personable on an inside sales call is going to increase the likelihood that the prospect will stay on the line, be receptive to learning about your product or service, and eventually become a paying customer or client.
Source: http://www.volkartmay.com/inside-sales/sales-calls-tips/
Publish Date: June 28, 2016
---
PREMIUM

Future Gen International Pte Ltd
(VIEW OUR PAGE)

Outsourcing provider of English Call Centre services, Audio Transcriptions, Big Data ETL (Extract, Transform, Load) , Big Data Visualization, Big Data Predictive Model Generation

PREMIUM

Avizent Ltd
(VIEW OUR PAGE)

Advanced AI technology and Natural Language Processing delivered to clients in the Cloud that harnesses both voice and digital conversations. The focus is on building an environment where intelligent ...

(view more)

PREMIUM

ConceptCall
(VIEW OUR PAGE)

Аутсорсинговый контакт-центр ConceptCall| КонцептКолл специализируется на исходящем и входящем телемаркетинге: мы предоставляем услуги по осуществлению холодных звонков и продажи по телефону, проводим...

(view more)
---

View more from
Volkart May
Recent Blog Posts:
| | |
| --- | --- |
| 5 Reasons to Execute an Outbound Calling Campaign | August 16, 2017 |
| Warm Calling: Who Teleprospectors Should be Contacting | August 8, 2017 |
| Set a B2B Calling Campaign Goal to Achieve a Desired Outcome | July 18, 2017 |
| Improve Marketing Efforts with an Outbound Calling Campaign | May 30, 2017 |
| Leave These Sales Functions to an Outsourced Calling Partner | May 18, 2017 |
| Keep Prospects on the Line by Following These Sales Call Tips | May 2, 2017 |
| Key Points to Mention Upfront During an Inside Sales Call | April 10, 2017 |
| Want a Callback? Follow These Inside Sales Voicemail Tips | March 27, 2017 |
| 4 Ways to Build a Positive Call Center Culture | March 16, 2017 |
| Keys to a Successful Relationship with an Outsourced Inside Sales Company | February 27, 2017 |