How Teleprospecting Empowers Sales and Marketing - Volkart May - ContactCenterWorld.com Blog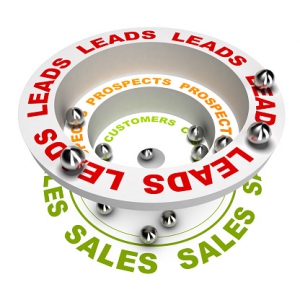 Teleprospecting is an important step in business development that empowers both sales and marketing departments. It requires an inside sales team to ask appropriate questions that determine what the prospect's pain points and needs are in addition to understanding other variables that make up their current situation. This helps determine if the prospect is a good fit for the product or service offered and is crucial to making sure sales ready leads go to sales and that longer term opportunities stay with marketing until they are further down the funnel.
Teleprospecting empowers the sales team by:
Allowing them to do what they do best
When sales professionals don't have to hunt for qualified opportunities and can focus on selling, the organization is better off. A teleprospector will determine who has a need and who the decision makers are so that the sales team doesn't waste their time speaking to the wrong people.
Warming up the first conversation or meeting
A teleprospector will ask the prospect many questions and assess their current situation, challenges, timeframe for purchase, and other needs. This information will be passed on to the sales team which allows them to tailor their presentation to the prospect. This respects the prospect's time and allows the presentation to focus on what's most important right away. Taking this approach is a great way to build rapport from the start.
Keeping the pipeline full
Teleprospecting allows the sales team to keep their momentum. When prospects are properly qualified and vetted before being passed on to the sales team, it means that the sales team will always have deals to close.
Teleprospecting empowers the marketing team by:
Identifying which leads are ready for sales
Just because a lead might not be ready to be passed on to the sales team right now, it doesn't mean that they won't become qualified over time. The leads that aren't passed on will stay with marketing in order to be nurtured until they are ready to buy. Having a check in place to make sure that only qualified leads go to sales helps marketing maintain strong credibility.
Enhancing marketing efforts
A teleprospecting campaign helps identify decision makers, challenges, and other data points. This information is useful to the marketing team as they craft campaigns designed to attract the most appropriate target audience members.
Helping them understand marketing effectiveness
After a teleprospector passes information over to the marketing team, they can see which marketing programs are generating qualified opportunities and which programs should be adjusted or eliminated because they aren't attracting the right audience.
Teleprospecting provides both sales and marketing with information and data that allows them to perform their jobs at a higher level. It also improves marketing and sales alignment, since inside sales professionals serve as the "middle man" to encourage conversations between sales and marketing and help them work towards common goals.
Source: http://www.volkartmay.com/lead-qualification/teleprospecting-sales-marketing/
Publish Date: May 2, 2016 5:00 AM
---
PREMIUM

HigherGround, Inc.
(VIEW OUR PAGE)

HigherGround develops data collection, information storage, and interaction analytics solutions that easily transform data into actionable intelligence, enabling operational optimization, enhanced per...

(view more)

PREMIUM

ConceptCall
(VIEW OUR PAGE)

Аутсорсинговый контакт-центр ConceptCall| КонцептКолл специализируется на исходящем и входящем телемаркетинге: мы предоставляем услуги по осуществлению холодных звонков и продажи по телефону, проводим...

(view more)

PREMIUM

Future Gen International Pte Ltd
(VIEW OUR PAGE)

Outsourcing provider of English Call Centre services, Audio Transcriptions, Big Data ETL (Extract, Transform, Load) , Big Data Visualization, Big Data Predictive Model Generation
---

View more from
Volkart May
Recent Blog Posts:
| | |
| --- | --- |
| 5 Reasons to Execute an Outbound Calling Campaign | August 16, 2017 5:00 AM |
| Warm Calling: Who Teleprospectors Should be Contacting | August 8, 2017 5:00 AM |
| Set a B2B Calling Campaign Goal to Achieve a Desired Outcome | July 18, 2017 5:00 AM |
| Improve Marketing Efforts with an Outbound Calling Campaign | May 30, 2017 5:00 AM |
| Leave These Sales Functions to an Outsourced Calling Partner | May 18, 2017 5:00 AM |
| Keep Prospects on the Line by Following These Sales Call Tips | May 2, 2017 5:00 AM |
| Key Points to Mention Upfront During an Inside Sales Call | April 10, 2017 5:00 AM |
| Want a Callback? Follow These Inside Sales Voicemail Tips | March 27, 2017 5:00 AM |
| 4 Ways to Build a Positive Call Center Culture | March 16, 2017 5:00 AM |
| Keys to a Successful Relationship with an Outsourced Inside Sales Company | February 27, 2017 5:00 AM |