Want a Callback? Follow These Inside Sales Voicemail Tips - Volkart May - ContactCenterWorld.com Blog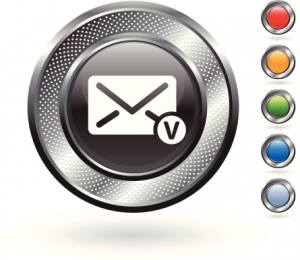 Inside sales professionals have many communication tools in their arsenal today, but the traditional phone conversation remains an integral part of the lead generation and lead qualification process. A two-way dialogue helps to establish a connection on a more personal level, which can go a long way towards moving a prospect through the sales funnel. The caller can ask questions that uncover what the prospect needs which can ultimately help the sales team craft a personalized pitch and close a sale. Of course, this can only be achieved if a phone conversation actually takes place. The first step is to get the prospect on the phone, which more often than not doesn't happen on the first try. Inside sales professionals often end up leaving voicemail messages with decision makers, and how that voicemail is crafted can determine whether a future conversation happens. Here are 5 inside sales voicemail tips that will increase the chances of earning a callback:
Be concise
Decision makers are busy people. They don't want to spend their time listening to long winded voicemails. Keep the message short and concise.
Personalize the message
A caller only has a few seconds to entice the listener when they leave a voicemail. If they're not interested they might hit the delete button without even listening to the whole thing. Callers should do some preliminary research before leaving the voicemail and provide some specific details about the product or service offered that resonate with the prospect, giving them reason to return the call and learn more.
Outline next steps
A voicemail should include a call to action. Speak clearly and outline all of the important information the prospect needs in order to call back including phone number, name, and the best times to call.
Send an email
Voicemail messages aren't always listened to in a timely manner. Prospects are much more likely to be paying close attention to their email throughout the business day. After leaving a voicemail, send an email too. Inside sales reps should include the same information (personalized message, name, phone number, etc.) that was included in the voicemail and mention that they can be reached via email, too.
Answer callbacks
If you give prospects a timeframe that is best for a return call, make every effort to actually be available during that time frame in order to answer the call. Only a fraction of prospects will call back, which is why it's so important to capture as many callbacks as possible.
Not every voicemail will be responded to, or even listened to. However, it's still important to leave inside sales voicemails because there are still plenty of people who will respond. Voicemails are also a must when following up on inquiries, to let the contact know that you've tried to get in touch.
Source: http://www.volkartmay.com/inside-sales/sales-voicemail-tips/
Publish Date: March 27, 2017 5:00 AM
---
PREMIUM

CTI Software
(VIEW OUR PAGE)

CTI Software is the creator of custom application called Davos, which complements the telephone client solutions with intelligent features such as automated call attendant, call recording and archivin...

(view more)

PREMIUM

Future Gen International Pte Ltd
(VIEW OUR PAGE)

Outsourcing provider of English Call Centre services, Audio Transcriptions, Big Data ETL (Extract, Transform, Load) , Big Data Visualization, Big Data Predictive Model Generation

PREMIUM

HigherGround, Inc.
(VIEW OUR PAGE)

HigherGround develops data collection, information storage, and interaction analytics solutions that easily transform data into actionable intelligence, enabling operational optimization, enhanced per...

(view more)
---

View more from
Volkart May
Recent Blog Posts:
| | |
| --- | --- |
| 5 Reasons to Execute an Outbound Calling Campaign | August 16, 2017 5:00 AM |
| Warm Calling: Who Teleprospectors Should be Contacting | August 8, 2017 5:00 AM |
| Set a B2B Calling Campaign Goal to Achieve a Desired Outcome | July 18, 2017 5:00 AM |
| Improve Marketing Efforts with an Outbound Calling Campaign | May 30, 2017 5:00 AM |
| Leave These Sales Functions to an Outsourced Calling Partner | May 18, 2017 5:00 AM |
| Keep Prospects on the Line by Following These Sales Call Tips | May 2, 2017 5:00 AM |
| Key Points to Mention Upfront During an Inside Sales Call | April 10, 2017 5:00 AM |
| Want a Callback? Follow These Inside Sales Voicemail Tips | March 27, 2017 5:00 AM |
| 4 Ways to Build a Positive Call Center Culture | March 16, 2017 5:00 AM |
| Keys to a Successful Relationship with an Outsourced Inside Sales Company | February 27, 2017 5:00 AM |
Industry Champion Award Leaderboard