How to Reduce Your B2B Appointment No-Shows - Volkart May - ContactCenterWorld.com Blog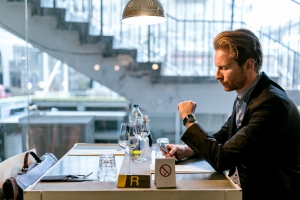 Typically the B2B sales cycle and decision making process is much longer than that of many B2C sales cycles. The investment is often significant and there are multiple decision makers and influencers involved. Of the multiple phases in the B2B sales cycle, one is usually an in-person, phone or web meeting with the sales representative. An important part of the Business Development team's role is determining which prospects have an active need for the service or product offered and setting up these prospect appointments with the sales representatives. However, saying yes to a meeting isn't a commitment to buy and as people get busy and unexpected things come up, so periodic no-shows are inevitable. The key is to do everything possible to minimize the chances of this happening.
Here are 5 tips for reducing B2B appointment no-shows:
Only schedule appointments with qualified leads
During initial communications, it is the responsibility of the Business Development Specialist to ask the right questions that will determine the quality of the lead. Appointments should only be set up with prospects that are a good fit for the product or service offered and have a current, active need or a genuine interest in learning more.
Schedule appointments directly with a decision maker
When the decision maker is the person who made the appointment, there is a greater likelihood that they will commit to keeping it. It's not always possible, but it's important to try and speak with them directly, rather than schedule an appointment via an assistant or other employee.
Send calendar invitations
As soon as the meeting is set, send an email calendar invite so that the date and time is put on the prospect's calendar. This blocks the time on their busy schedule and they are more likely to reach out to you directly and reschedule if something comes up rather than simply not show up to the appointment.
Don't send too much information prior to the call
While it's important for prospects to have an understanding of the products and services offered, you don't want to provide too much information prior to the appointment. You want to maintain the need for a live conversation with sales. If you send too much information prior to the meeting (whitepapers, case studies, brochures, etc.) they may read through it and self-select out before the meeting even occurs. The live conversation helps tailor your product or service to the prospect's unique needs and challenges and build rapport.
Stay top of mind and continuously build rapport
There are effective ways to remind prospects about the meeting and the products or services offered. For example, the sales representative that is holding the meeting should consider sending a LinkedIn request prior to the meeting. This is an opportunity to build credibility and establish a more personable connection before the meeting. Prospects can identify with the sales person's network, work experience and other personal or professional affiliations or interests. People buy from people and this creates an additional element of interest and commitment.
Learning more about a great product or service is incentive for the prospect to keep the appointment. However, following these tips takes it one step further towards keeping appointments and ultimately closing sales.
Source: http://www.volkartmay.com/appointment-setting/b2b-appointment-no-shows/
Publish Date: September 11, 2015 5:00 AM
---
PREMIUM

CTI Software
(VIEW OUR PAGE)

CTI Software is the creator of custom application called Davos, which complements the telephone client solutions with intelligent features such as automated call attendant, call recording and archivin...

(view more)

PREMIUM

Future Gen International Pte Ltd
(VIEW OUR PAGE)

Outsourcing provider of English Call Centre services, Audio Transcriptions, Big Data ETL (Extract, Transform, Load) , Big Data Visualization, Big Data Predictive Model Generation

PREMIUM

Avizent Ltd
(VIEW OUR PAGE)

Advanced AI technology and Natural Language Processing delivered to clients in the Cloud that harnesses both voice and digital conversations. The focus is on building an environment where intelligent ...

(view more)
---

View more from
Volkart May
Recent Blog Posts:
| | |
| --- | --- |
| 5 Reasons to Execute an Outbound Calling Campaign | August 16, 2017 5:00 AM |
| Warm Calling: Who Teleprospectors Should be Contacting | August 8, 2017 5:00 AM |
| Set a B2B Calling Campaign Goal to Achieve a Desired Outcome | July 18, 2017 5:00 AM |
| Improve Marketing Efforts with an Outbound Calling Campaign | May 30, 2017 5:00 AM |
| Leave These Sales Functions to an Outsourced Calling Partner | May 18, 2017 5:00 AM |
| Keep Prospects on the Line by Following These Sales Call Tips | May 2, 2017 5:00 AM |
| Key Points to Mention Upfront During an Inside Sales Call | April 10, 2017 5:00 AM |
| Want a Callback? Follow These Inside Sales Voicemail Tips | March 27, 2017 5:00 AM |
| 4 Ways to Build a Positive Call Center Culture | March 16, 2017 5:00 AM |
| Keys to a Successful Relationship with an Outsourced Inside Sales Company | February 27, 2017 5:00 AM |