West Corporation - ContactCenterWorld.com Blog
Page: 1 | 2
Things have changed in the contact centre. Nowadays, 'Inbound' doesn't just mean phone calls. It can mean anything from chat, to email or social media.
New customer communication demands mean that the game has changed. The old rules of 'answer it quickly and dispatch it quickly' no longer cut it. Fortunately, new cloud-based contact centre solutions provide the technology to match the demands of your customers.
But technology in isolation isn't enough to run an effective inbound contact centre or provide better customer experience, it must be deployed with the right strategy.
Our 'new rules' provide guidelines on what innovative contact centres should be aspiring to in order engage and impress their customers.
In the 'new rules of the inbound contact centre', we investigate:
How to route customers intelligently and build an agile contact flow
How to use dynamic scripting
How to treat your customers like VIPs
How to make it easier for your customers to self-serve
How to close the loop with customer feedback
…and much more. Download 'The new rules of the inbound contact centre' guide today to find out how you can build customer loyalty and stand out against the competition, by delivering exceptional personalised customer experiences.
Source: http://insights.magneticnorth.com/download-the-new-rules-of-the-inbound-contact-centre-1
Publish Date: August 18, 2016 5:00 AM
---
Cloud based call centres are growing exponentially in popularity as more and more businesses opt to move to a decentralised infrastructure. Instead of hosting the call centre – and the required telephony, PBX systems and call management software locally on a CAPEX model, cloud based call centres use an OPEX budget – there is a much lower up-front cost, and the business enjoys a pay-as-you-go model.
Cloud based call centres are easier to scale with the demand of the organisation, and since most cloud pricing models charge out only for what you are using, the initial commitment is lower and you enjoy more flexibility, keeping costs low during quieter times of the year while still having the option to add extra capacity during peak times.
What's the Difference Between a Cloud Call Centre and a Cloud Contact Centre?
Call centres based in the cloud use VoIP to handle telephone calls. The employees answering those calls could be based in the business's own office, or could be remote workers answering calls on their PC at home. Call centres can handle inbound calls or make outbound ones; some organisations have dedicated agents for specific types of call, while others use "blended agents" which do both inbound and outbound calling.
Contact centres, on the other hand, handle more than just telephony. While voice communication is an important part of what contact centres do (and cloud contact centres do use VoIP), they also use email, live chat and other messaging methods to communicate with customers and clients. Again, cloud based contact centres often rely on agents which work from remote locations; sometimes these agents are working for multiple organisations at a time.
The Benefits of Cloud Call Centres and Cloud Contact Centres
Hosting your contact centre or call centre in the cloud has many potential benefits, including:
Lower up-front infrastructure costs
Increased flexibility and scalability
Lower staff costs (including training and salary)
Increased reliability thanks to a decentralised architecture
The freedom to change or add to the services you use at the contact centre
With an in-house call centre set up, you are tied to the telephone service and the PBX you are using, and upgrading to newer solutions could be an expensive (and technically complicated) solution. If you don't have an in-house team with the expertise required to handle the contact centre, then you will face problems if you ever need to make more than some trivial changes.
Cloud based set-ups are usually managed by the cloud services provider, freeing you from those problems. You will pay an ongoing fee for the infrastructure and the agents, but small organisations often find that fee more appealing than paying the up-front setup costs and ongoing staffing costs for a contact centre that will see unpredictable call or ticket volumes. For bigger organisations, a cloud based contact centre offer economies of scale which mean that the pricing remains appealing. The decentralised nature of the contact centre is useful from a business continuity point of view as well.
For more information on Magnetic North's cloud based call and contact centre services click here or get in touch with us about your requirements over here.
Source: http://insights.magneticnorth.com/cloud-contact-centre/about-cloud-contact-centres
Publish Date: July 13, 2016 5:00 AM
---
Customer journey mapping; how to shape customer experience strategies that increase sales
It is no secret that positive customer experiences convert into sales. So it really should go without saying that, conversely, poor customer experience leads to lost revenue. Around £234 billion worth of lost value to UK businesses in a typical year, according to research recently commissioned by Magnetic North.
That's a huge sum and one that is often overlooked by businesses. Our research also showed that almost one in three (31%) of purchases are abandoned at the point of sale simply because the process wasn't easy enough or the right information wasn't available.
Surely that should be easy to fix? Especially when the solution to the problem is all about going back to basics. Just take a look at the top three reasons people switch to competitors:
Difficulty finding out how to contact customer service (71%),
Waiting in contact centre queues with no call back option (66%)
Dealing with a contact centre agent who has no knowledge of the customer's previous interactions (66%).
So, it's pretty clear what you need to do to increase the value of your contact centre as a strategic, revenue-generating unit within your business. Simple really. Just adjust your customer journey so that customers' needs are met more effectively.
Except that your legacy technology wasn't built for the multi-channel world. Your IT department is struggling to integrate disparate systems to give your customer service representatives a 360-degree view of the customer. And your capital expenditure budget simply won't stretch to a new all-singing all-dancing multi-channel system.
These are all reasons why contact centres are moving to the cloud. If you are looking to join them, you might want to watch our new Call Flow Editor video below. But just to kick things off here are three things you should insist on as standard:
A drag and drop menu that allows contact centre managers to map out the best possible customer journey using real-time data
The ability to re-configure your contact centre within minutes to react to changed situations – for example offering customers a virtual place holder when monitored queues get too large
Provide your customer service agents with a view of all interactions across all channels
If you want to find out more about converting customer experience to revenue, you can download report, 'Converting customer experience into revenue'.
Source: http://insights.magneticnorth.com/customer-journey-mapping-how-to-shape-customer-experience-strategies-that-increase-sales
Publish Date: May 27, 2016 5:00 AM
---
Homeshoring was in the news once again recently with the announcement that mobile phone operator EE is aiming to bring 4G to 95% of the UK landmass by 2020 as well as relocating its customer services to the UK and Ireland.
The company's new boss, Marc Allera, said that EE had boosted customer satisfaction and cut complaints by 50% by creating 1,400 new service jobs in the UK and Ireland since 2014.
We wish EE every success in its new contact centre venture and very much welcome new UK jobs! However, it's worth remembering that great customer experience is is not just about where the agents are located, but empowering them with the culture, processes and technology that allow them to focus on delivering a fantastic experience.
Start with the customer experience, not location
It's no coincidence that the companies that have innovated most in this space are those whose mantra has always been about serving the customer first and working back from that philosophy, such as Apple and Google. To make the most of this opportunity though, contact centre managers must design their processes specifically around the needs of their customers whilst empowering their frontline staff.
Focus on human communication, not just language
It's all very well your agents speaking the same language as your customers, but not if they sound like robots doing it. Everyone wants to feel that they are speaking to a 'real' person, with the ability to deviate from a script. It's a recurring theme that customers dislike talking to a robotic customer service agent who can't seem to think for themselves. Today's cloud-based software platforms are game-changing in terms of the flexibility and capability they offer, giving contact centres the ability to design flexible call scripts that will ensure a natural and more tailored flow.
Train agents to deliver great customer experience
Another important consideration is training. What kind of training do your agents have? Are they constantly challenged and developed? If not, this may be your downfall if you are struggling with bad customer service. Regular agent training and ongoing development is a must when it comes to delivering a great customer experience. Use customer satisfaction surveys for a greater insight and to build a true picture of the customer experience.
Tackling call queues should be a priority
One of the most common frustrations experienced by customers isn't the location of your contact centre, but sitting in hold queues. If their call can be answered swiftly and by the agents with the right skill-set and relevant information on hand to identify callers, plus the possible reason for their call, you've already banked some positive feeling before your agent has even started speaking.
Yet many contact centres don't handle this in the most efficient way. Is your outbound centre busy and bustling, whilst your inbound agents are sat twiddling their thumbs? Why? The contact centre of the future needs to focusing on blending your inbound and outbound calls (and other contacts), to reduce call queues and frustration for customers, whilst keeping agents busy as calls are shared across both departments during busy periods – and all within one concurrent license.
Your ultimate goal should be that the customer hangs up with the issue solved and a happy memory of how helpful your agents were. With the availability and accessibility of cloud solutions, there is no excuse for bad customer service in 2016 – no matter where your contact centre agents are based.
Source: http://insights.magneticnorth.com/are-homeshoring-and-nearshoring-the-only-way-to-offer-an-exceptional-customer-service
Publish Date: May 16, 2016 5:00 AM
---
Experience and bottom-line results have shown us that companies transitioning over to cloud telecoms have made significant savings in the day-to-day running of their phone systems. By building on our existing cloud infrastructure, we can continue to develop exciting new products and features within our portfolio and make these instantly available to our customers.
But it's important to make the distinction between utilising the cloud as a core telephony platform or as a contact centre service. It may well be that you are looking at both back office staff and front-line agents as part of a telephony review. When starting your review, these two definitions may seem difficult to differentiate between: How do you know which users require what functionality? If that's the case for you, then ask yourself some of these key questions to help distinguish which product might be right for your requirements.
What are your teams targeted on?
If a number of your users are (or will be) targeted on standard contact centre metrics such as Average Handling Time, Abandonment Rate or Longest Wait Time, then you'll need a contact centre solution that can accurately provide these metrics in both real-time dashboard and historical reporting formats.
Where the telephony system is a tool used to assist a user in their role as opposed to being integral to their job description – or where standard Call Detail Records are all that is required – then a Cloud PBX solution should cater to these basic requirements.
How much time do your users spend on the phone?
If the answer to this is "all of their shift", then a contact centre solution is certainly the way to go. A workforce that moves from one call to the next with minimum downtime will benefit from a system that automates many of the smaller admin tasks involved such as scheduling call-backs and sending template emails or SMS messages.
By creating and executing tasks for back-end activities, you can free up time for agents to move seamlessly to the next customer and improve handling metrics globally.
Do your teams use scripts?
Scripts are often a key indicator of an operation utilising or in need of contact centre technology. Rather than using static documents (or even paper-based counterparts), creating interactive scripts that are as comprehensive and dynamic as your contact routing rules – such as those found in our own Cloud Contact Centre solution – could be the difference between an average and a great customer experience.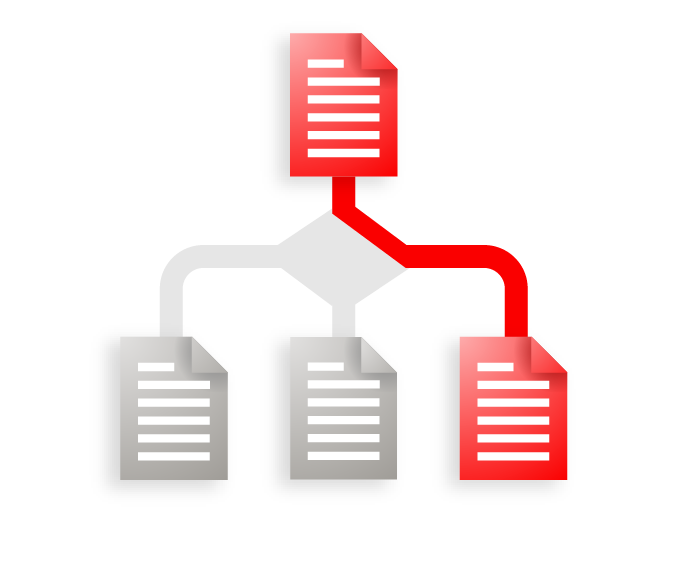 It may be that your agents don't stick to a verbatim script but instead use a "knowledge base" system for FAQs or at-a-glance articles and policies. In that case, there may be a real benefit in embedding these directly in the agent desktop, displaying them during relevant pre-defined periods rather than forcing agents to switch between windows or applications.
Does your team move between contact channels frequently?
A typical PBX solution focusses solely on voice as its key channel, with Unified Communication options for internal Instant Messaging and Presence capabilities. But if users frequently need to switch between their standard telephony system and an automated dialler platform, or if agents find themselves juggling calls, emails or webchats from 3 separate applications, then a blended multi-channel contact centre platform could be the answer.
By utilising a single solution to route all forms of customer contact through regardless of direction or medium, you have the ability to create a seamless, "omni-channel" approach to contact management that creates a comprehensive view of the customer's contact history for both agents and supervisors.
How complex are your routing requirements?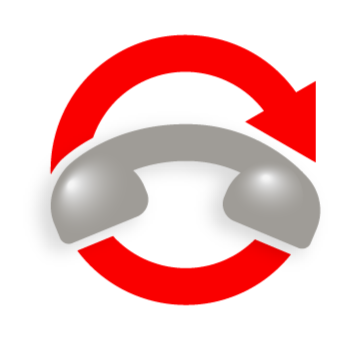 When your customers get in touch, do you need the ability to intelligently route them through to specific teams or departments based on their requirements? Is there a significant advantage in offering call-backs to your VIP customers or providing IVR-based survey capabilities?
Hunt group functionality may well be all that is required in a small or simple operation – and some PBXs may offer bolt-ons or modules designed for specific routing scenarios – but it might be more effective to consider investing in a platform with advanced routing options and contact tagging built-in as standard.
Do your teams have a standardised workflow?
If users have a pre-determined set of steps or procedures they need to walk through for each customer contact that varies based on the nature of the conversation, using contact centre technology could well be the best way of ensuring the relevant information is extracted and the best questions are asked. On top of this, there may be a need to standardise the reporting process across the operation, both from KPI and Customer Satisfaction point-of-view.
Source: http://insights.magneticnorth.com/cloud-pbx-vs-contact-centre-which-do-you-need
Publish Date: April 19, 2016 5:00 AM
---
The first call centres are believed to have hit UK shores in the mid '60s. By the '80s they had become an essential ingredient in most companies' customer care strategy. Large offices would house row upon row of desks, with agents sitting in front of their computers and answering calls that were routed to them using traditional PBX and ACD systems or making outbound calls.
At the time, that model worked. For dedicated outsourcing contact centres, it made sense to have teams of agents all in the same place since it made for easier training and offered an easier to manage IT environment. However, this type of dedicated contact centrehas numerous downsides. They tend to have high employee turnover, and the equipment costs for setting up a contact centre were astronomically high. Contact centre virtualisation addresses those issues by allowing employees to work from home.
What is a virtual contact centre?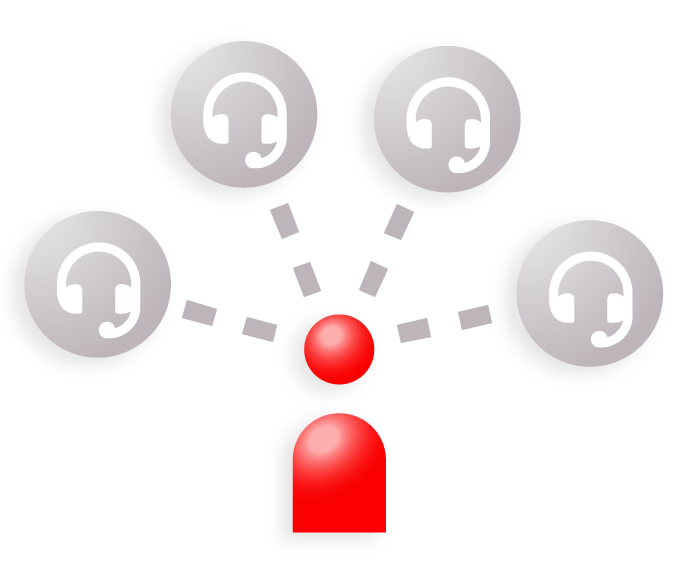 A virtual contact centre is a contact centre that is hosted "in the cloud". Employees can work from anywhere – their homes, a hotel room, even a coffee shop – as long as the agent is answering SMS messages, emails or support tickets, rather than phone calls.
This flexibility has a lot of benefits, since it makes it easier for companies to hire a large number of part-time employees, and have them come online for shifts when demand requires it. In addition, it means that the company does not have to invest in extra office space, desks or computer hardware – since the vast majority of home workers provide their own equipment.
Virtual contact centres have many other benefits too, including:
Improved business continuity and disaster recovery planning, since all of your resources are not concentrated in one area.
Improved agent morale, better work-life balance, and shorter work days (due to the lack of commute).
Access to a wider talent pool of agents for more specialised jobs – for example, a London based contact centre could recruit highly skilled agents in Scotland if necessary.
The ability to manage massive teams (potentially thousands of agents) using centralised reporting tools.
Lower running costs thanks to increased efficiency and the economies of scale.
The ability for smaller companies to outsource work if they expect to see relatively low call volumes.
Virtual Call Centres vs Virtual Contact Centres
A virtual contact centre is a contact centre which could potentially handle incoming or outgoing email, support tickets, live chat and SMS, as well as calls and sometimes even video too. In contrast, virtual call centres handle only telephone calls. They may handle incoming calls only, or both incoming and outgoing calls. Some companies have dedicated inbound or outbound agents, while others use 'blended agents' that can switch between the two.
In smaller contact centres and call centres, agents are likely to handle a wide variety of calls. As the team grows, specific skill training becomes more commonplace, and call centres use routing software to send incoming calls to the next available agent that has the correct skills to handle the call. Those agents may be dedicated to working for just one company or they may be multi-skilled agents that work for an outsourcing company who handles customer service work for more than one client.
Source: http://insights.magneticnorth.com/what-is-contact-centre-virtualisation
Publish Date: April 15, 2016 5:00 AM
---
Today's customers are empowered like never before. They have a much greater choice of products and services to choose from when purchasing online or in-store. More technology at their disposal to access information and communicate. More channels through which they can interact. And they are more likely to churn if unhappy with the service they receive.
So once we've won business and attracted new customers how do we build long-term loyalty from these customers and garner repeat business? The contact centre experience is vital when it comes to achieving customer loyalty.
All too often businesses will focus their efforts on the acquisition of new customers at the expense of keeping their existing customer base happy. Given that it costs somewhere between 4 and 10 times more to acquire a new customer than it does to retain an existing one (or even higher according to some sources), this is clearly not a great strategy.
So what can the contact centre do when it comes to improving retention rates? It's inextricably linked to customer service and the ability to provide the customer with a positive experience.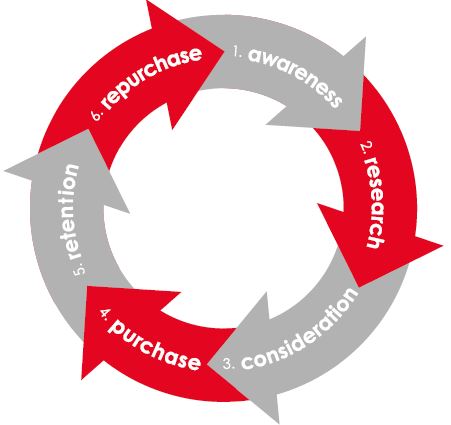 We recently undertook some research that took a closer look at exactly how businesses can meet the expectations of today's consumer across the entire buying cycle. It also looked at the top experiences that will encourage customers to come back to you and also tell their friends and family about you. It's clear that the contact centre has a pivotal role when it comes to the customer experience.
Simple mistakes like passing a customer around between multiple agents or failing to give agents sufficient customer information or clear visibility will be very likely to lead them to ditch you for your competitor.
Of 1000 respondents over 71% cited that the agent not understanding their query would lead them to consider switching to a competitor. All too often this is not the fault of the agent - it's down to the contact centre system not being up to scratch. It's essential that the contact centre system is integrated into the CRM and that the customer's details can easily be accessed with a full and clear history of interactions across all channels and that this is presented to the agent (and quickly). It's pretty simple but it's surprising how many businesses fail on this score.
Over 73% also indicated they would be likely to switch suppliers if they were passed around between multiple agents so it's essential that businesses take heed of this and look at ways of getting the customer to the right agent in the shortest possible time. Again, this does not have to be difficult. We've looked at intelligent routing in previous posts and there's numerous tactics that businesses can use to improve the customer experience in this regard. Consider the following:
Use a data look up as soon as a call comes in to identify the customer and make routing decisions based on information that you know about them (either based on phone number or account number/other information they can input when they call in).
Why not flag your priority or VIP customers and route appropriately.
Route calls from customers to the last agent that they dealt with to prevent the customer having to repeat themselves.
Use agent CLIs so that any call backs go straight back to the agent who is handling the case
It's also important to ensure that there is a short hold time for customers that call in to you. If there are peak times then offer a call-back service or a virtual placeholder rather than keeping customers on hold. Two in three people will consider switching if they are kept on hold for longer than they expect or if they are forced to queue without a call-back option.
Finally, make sure that customers are given the opportunity to provide feedback on the service that they have received. Even when feedback is negative,
it's still an opportunity to sell. If you follow up with customers who have left negative feedback, in an
appropriate way, you will find they will be more likely to do business with you again, or even recommend
you to a friend. Read all of the findings from the research report in our free download.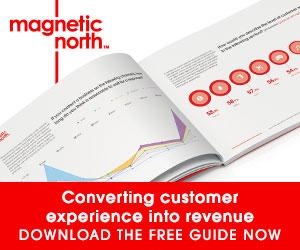 Source: http://insights.magneticnorth.com/encouraging-repeat-business-what-can-the-contact-centre-do
Publish Date: April 13, 2016 5:00 AM
---
We are proud to announce that four SchoolMessenger products have recently been recognized by the Software & Information Industry Association (SIIA) for the 2016 CODiE Awards. A staple within the software and information industries for over 30 years, SIIA has a history of identifying quality customer solutions.
These four West solutions have been recognized and are in the running to win the number one spot in the award categories listed below them:
SchoolMessenger Presence

Best K-12 Enterprise Solutions
Best Education Cloud-based Solution

SchoolMessenger K12 Social

Best Education Cloud-based Solution

SchoolMessenger Passport

Best Collaborative Social Media Solution for Educators
Best K-12 Enterprise Solution

SchoolMessenger Communicate

Best Education Cloud-based Solution
To learn more about SIIA, the CODiE awards and these West finalists, read this detailed write-up on the SchoolMessenger webpage.
These awards are proof that West and our partners are working hard to continuously improve for parent, teacher and student interactions in the education industry – and beyond.
Winners of the 2016 SIIA CODiE Awards will be announced during a virtual award ceremony on May 18. Updates are sure to follow.
Click here to discover how else West is creating more connected experiences in the Education industry.
Source: https://www.west.com/four-of-wests-education-solutions-are-award-finalists/
Publish Date: April 12, 2016 5:00 AM
---
Do your agents know that you are happy with them? Making your employees feel valued should be an ongoing priority. It's a very important factor for a successful contact centre. People who feel appreciated are far more likely to be productive and happy in their role and as we all know, motivation and retention are crucial.
Showing your employees that they are appreciated doesn't have to take much, but can make all the difference when it comes to agent motivation. Here are five ways to ensure your agents know they're in the right job.
Talk to them
You may be their boss, but that's no reason to act like you're 'above' your employees. Talking to your agents on their level and engaging in some light-hearted conversation now and then can really make the difference between a kind, easy-going boss and an unapproachable grouch – and a little goes a long way.
Successful day? Tell them
Who performed best that week? Send round a star player email each week. This will create a motivated and lightly competitive environment that encourages employees to be the one praised that week, whilst letting them know you're noticing their successes.
Provide clear progression opportunities
Your employees may feel unappreciated when they are working hard but can't see their career heading in the right direction. Making sure to provide that direction will help them keep on track with their targets and ensure they know you believe in them.
Organise a regular social event
You know your team best. Will croissants on a Monday morning motivate them for the week? Or how about beers on a Friday to look forward to after a long week? Alternatively, a bigger event such as a team dinner or an outing is great for team-building and relationships across the company.
Simply say thank you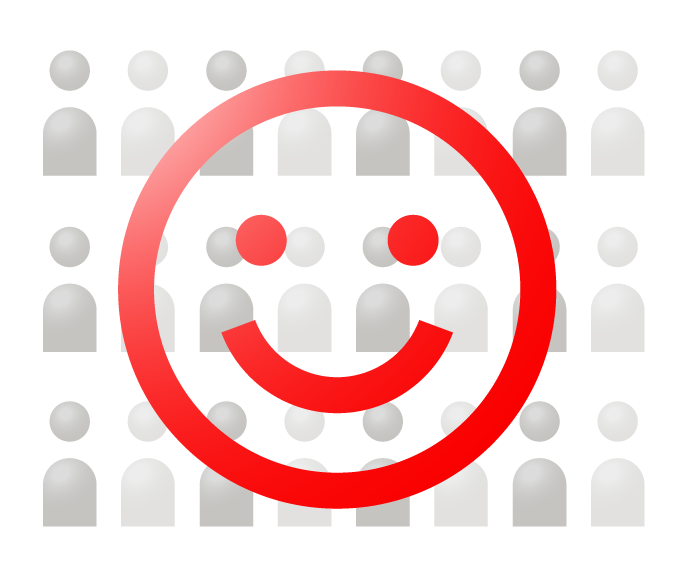 The magic words. It does sound obvious, but this simple phrase goes a long way to let your employees know you appreciate their work. Whilst we're at it, please is very valuable too!
Source: http://insights.magneticnorth.com/agent-motivation-do-your-agents-know-you-appreciate-them
Publish Date: April 11, 2016 5:00 AM
---
Contact centre agents are customer service or sales workers that handle either inbound or outbound (or sometimes both) calls, live chat messages, SMS, emails, and support tickets for companies. The nature of the calls they take can vary from simple bill payment to complex support queries and complaints.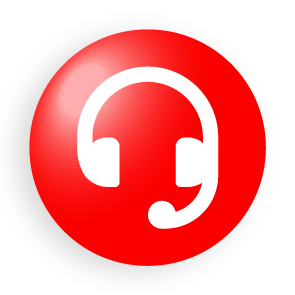 Contact centre agents are responsible for handling a huge number of queries each day. Some agents work for an outsourced contact centre that handles customer queries for a number of different companies.
These agents will represent more than one company, so will need to take care to sign off each contact appropriately, and follow the correct procedures for each client account. While they may be working for an insurance company, a telephony company and a hotel on the same day, the customer needs to feel like they are dealing with a dedicated representative.
What is a virtual call centre rep?
A virtual call centre rep is someone who works as a call centre agent, but not at a central office. Rather, they work from home using their desktop or laptop. Just like in-house contact centre agents, some virtual call centre representatives are employed directly by a single company. Others work for an outsourcing company and answer calls or tickets for several different clients.
Virtual call centre reps can work from anywhere that has a stable internet connection - all they need is a computer that is capable of running the chat interface or ticketing application. If the agent will also be making or taking calls, however, then they will be expected to work in a quiet environment, with a high quality headset. The customers calling the contact centre should never have to contend with trying to make themselves heard by an agent that is working in a busy, noisy coffee shop.
Some outsourcing companies will provide agents with high quality headsets so that they know callers will always enjoy the same consistent experience, regardless of who they reach. They may also require workers to use a wired internet connection, and to have a connection that meets certain minimum speed requirements. In some cases, agents may be asked to install a dedicated line that is used only for calls and ticket work, so they don't have to worry about other members of the household using all of the available bandwidth for video streaming or online gaming, impairing call quality in the process. They may also be asked to use a dedicated PC for their work.
What does a non-voice call centre agent do?
Agents that work in a non-voice contact centre role provide a similar service to agents that work in call centres, but instead of speaking on the phone they answer support tickets, emails, and live chat.
Non-voice call centre agents may handle several chats at a time. This means that they need to be well organised, fast typists, and able to pay attention to detail.
In some cases, they may handle social media-based support. This requires particularly good people skills, since a badly handled phone call is unlikely to have a significant impact on a company's image, but a thoughtless Facebook message or tasteless Tweet could go viral, and become a serious PR problem for the company.
Non-voice agents may handle anything from simple account queries and bill payments, to pre-sales questions, account closures, and complaints. Handling live chat or email messages takes care and attention, since text-based communication is not always as clear as phone calls – if the agent forgets to ask for some information in an early contact, then has to send another email or chat message, it may take a while for the customer to see it. This will greatly increasing the time taken to resolve the issue.
A Call Centre Agent's Duties Include:
The job of a contact centre agent can be quite varied and interesting, it may include:
Responding to short SMS queries.
Answering inbound phone calls.
Answering emails.
Responding to support tickets filled out over a web form.
Engaging in live chats.
Making outbound phone calls.
They may have to deal with issues ranging from:
Pre-sales
Inbound sales
Outbound sales
General account queries
Bill payments
Complaints
Technical support
Account upgrades
Account closures
Appointment bookings or reminders
The agents must make sure that they:
Answer calls within a specific period of time.
Answer the call correctly, usually giving their name, the company they represent, and the department.
Resolve most calls on the first contact or refer them to the correct department.
Ensure that the customer is happy and that they do not have any other queries.
Log the nature of the call accurately against the customer's account.
Handle an appropriate number of calls per day (or at the very least be in the 'ready' state to accept calls for the right amount of time, if call volumes are low).
As discussed above, some call centre agents work in-house, directly for their employer. Others may be working for an outsourcing company and accept calls for a range of clients. Depending on the specialisation of the agent, they may handle calls falling into several of the above categories, or they may be focused on one or two specific areas.
Some companies, such as financial companies, may assign high-value clients one particular 'account advisor' that will answer the majority of their calls. This helps with customer retention, and ensures that the customer always gets someone who knows the status of their account, and that can answer their queries promptly. For complex queries and high-value accounts, this kind of continuity is essential.
All companies, regardless of their size, the LTV of their average customer, and whether they handle customer queries in-house or via an outsourced agency, will benefit from contact centre systems that pull together customer interactions into a single record that the agent can refer to before and during the call.
Is being a call centre agent hard?
Working as a call centre agent can be a demanding job, though how demanding it will be may depend on the company you work for. Some companies have incredibly high call volumes, and agents may be answering a dozen or more calls per hour.
Depending on the nature of the calls, working in a call centre can be quite repetitive. Agents who work in departments doing bill payments or inbound sales need to be good typists, since they must record addresses and card details quickly and accurately. Those who work in support roles need to be able to complete ticket information accurately, and also need good listening skills, as well as the ability to communicate instructions clearly.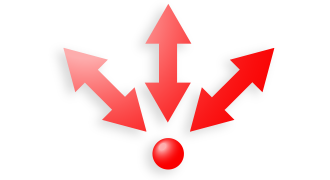 Flexibility helps too, and can even lessen the repetitive nature of call and contact centre work. Agents with the ability to switch quickly between tasks may be able to work as a "blended agent".
The role of a blended agent is more diverse than that of a traditional call or contact centre agent since they will be expected to swap between inbound and outbound calls or multiple channels. This results in greater efficiency for the employer (the ability to handle more channels means less agent downtime) and it's great for the employee too, who will benefit from being able to work on a variety of tasks.
Call centre work can be stressful if the callers become hostile, but it can also be quite rewarding if the callers are polite, and are grateful for the help that they are given.
Outbound sales agents, and those who do outbound surveys, can sometimes face hostile responses from call recipients. Thanks to databases such as the Telephone Preference Service, call centres now screen their call lists and will only call people who they believe are willing to accept sales calls – however, even with opt-in databases and the TPS, there will be some people who receive calls that they aren't interested in. A good call centre agent will handle that gracefully, and remove the recipient from the database so they don't get called again.
How much do call centre agents earn?
The rate of pay for contact centre work can vary from the national minimum wage up to around £20,000 annually or more. Sales roles will typically earn agents commission, too. General inbound customer service tends to be fairly low paid, but technical support, medical or financial related work, and multi-lingual contact centre work pays more.
Because of the relatively low rate of pay for the entry level positions, the turnover rate for office-based call centre work is high. Virtual call centre agents usually enjoy better job satisfaction, and a better pay rate in real terms, since they do not have to commute to work and don't have to worry about packed lunches/eating out, or buying 'work clothes'. Since they work from home their work day feels shorter, so they enjoy more leisure time, and still get the same rate of pay for the hours they actually work.
Call centre work isn't always easy, since the agents have to deal with a large number of customers per day, and some of them may be hostile, aggressive, or have difficult queries. The job is one that is often dismissed as menial by those who have not ever worked in a call centre themselves, but it requires good people skills, good problem solving skills, and attention to detail.
Call centre agents will usually undergo a training course which includes a few weeks of classroom training (or online training) followed by a monitoring period when they first start taking calls. They may be re-trained periodically to refresh their knowledge, or update them if the client's procedures change. Once they are comfortable in one area they may be offered training in extra areas to become 'multi-skilled' agents, or 'blended agents' that do both inbound and outbound work. Multi-skilled agents enjoy higher rates of pay than agents that handle one type of call, and they may get bonuses depending on the volume of 'skilled work' they take each day.
Source: http://insights.magneticnorth.com/what-does-a-contact-centre-agent-do
Publish Date: April 5, 2016 5:00 AM
---
The imperative to meet customers' ever-increasing demand for speed, convenience and personalization (with complete accuracy) can make data security and compliance a major concern. This is especially true when dealing with highly sensitive material, like protected health information (PHI) in the Healthcare industry.
Sensitive information calls for a sensitive touch. Having the right people on your side makes all the difference.
The Health Information Trust Alliance (HITRUST) has created the Business Associate Council (BA Council) to ensure continual collaboration among healthcare associates and to provide a much needed forum for organizations seeking to stay ahead of security risks. This council will enable organizations to agree on an appropriate set of requirements to achieve greater compliance efficiencies and reduce overall costs to business associates.
West is proud to announce our own Rebekah Johnson has been named one of 17 founding BA Council members. HITRUST has named Rebekah Compliance Leader of the BA Council.
As the BA Council's Compliance Leader, Rebekah will work diligently to ensure West and all healthcare partners follow and stay ahead of all Privacy Rule requirements.
In protecting the privacy of patients and maintaining the integrity of all involved parties, there is no room for uncertainty. When it comes to data security, you can never be too safe. Compliance experts like Rebekah help ensure that contact centers are always one step ahead of potential threats.
Source: https://www.west.com/armed-for-proper-data-security-and-compliance/
Publish Date: April 1, 2016 5:00 AM
---
Whether you are an avid college basketball nut, or were roped into the "madness" and took a more creative approach to team selection (Hey, those jerseys are neat!), there are 9.2 quintillion possible combinations you could have ended up with by the time your March Madness bracket was complete. That's 9.2 billion written one billion times. You had a lot of tough decisions to make.
Imagine if each of those decisions could have affected the way your company runs— organizationally and on the consumer side. That feeling of the unknown many get while filling out a bracket is a lot like how it feels when making customer communication decisions, with just as many potential outcomes. Even the smallest choices matter in the long run!
Repeat calls, for instance, are an often overlooked source of customer information. Often seen as an organizational "air ball," a repeat call can actually become a valuable tool in your overall customer experience strategy. (What are a caller's pain points? Can you apply your findings across other communication channels?)
Like bracketology, consulting a cheat sheet is a smart idea when just starting to develop IVR strategy. As we head into the Final Four, take a peek at this infographic for Four Proven Ways to Reduce Repeat Callers and Overcome Poor First Contact Resolution:
Integrate proactive text notifications to preempt inbound customer calls
Tune speech prompts regularly
Use data and analytics to predict user-intent
Introduce skills-based routing and train agents to address complex customer concerns
Customers want to feel as though you truly know them. While successful brackets are often reserved for self-proclaimed soothsayers, facilitating more rewarding interactions is not a guessing game. By incorporating these best practices into your playbook, you can improve customer satisfaction while gaining more cross-channel visibility into their journeys— ultimately reducing the frequency of repeat calls and enhancing your agents' skillsets along the way.
Faster resolution for your customers and lower operating costs for your company is a slam dunk for everyone.
If we've learned anything from March Madness thus far, it would be that success often depends on a conscious team effort. Check out our Professional Services Overview to discover how West can help you deliver the connected customer experience your customers demand. The ball is in your court!
Source: https://www.west.com/send-your-callers-to-the-free-throw-line/
Publish Date: March 31, 2016 5:00 AM
---
Every business goes through peaks and troughs. Whether planned, seasonal, or unexpected - for example a rise in people making insurance claims after a flood or a surge in people signing up to pensions following legislation changes - you must be sure that you are prepared to cope with these fluctuations, and with the rise in customer contact that might ensue.
Gyms and fitness centres are a good example of a business experiencing seasonal changes, where they can be inundated with people signing up in January following New Year's resolutions. Another is the rush of eager holiday-makers, booking their summer getaways in the early months of the year. Thanks to the development of cloud-based contact centres, businesses can be much better equipped to deal with this kind of ebb and flow.
Be flexible!
The first aspect of this is the flexible licensing models offered by some cloud providers.
Rather than requiring you to pay up front for the maximum number of seats you're ever going to need as per the old standard on premise model, a cloud provider should allow you to 'flex' according to your needs – and, crucially, without needing to notify or contact your provider.
This 'pay as you go' approach (rather than the old 'pay-and-pray') allows you to tackle surges and quieter times.
The power of remote agents
With a cloud solution it is now much easier to connect home workers to the contact centre. If you choose a system that allows agents to work remotely, whilst being fully integrated into the company's existing infrastructure, you are able to tap into a much larger workforce without requiring staff to be in the physical location of the office. This also means mobile workers are getting the same experience as agents working in the bricks and mortar of the contact centre.
Allowing agents to work from home also lets them work flexibly and maximise their time. A cloud-based system should make this easy to implement without affecting operations or how customers are managed, and you can still manage and track your agents as if they were in the office. Not being restricted by geographic location also means that you can more easily service customers outside of your usual contact centre opening hours as you can employ agents working within different time zones, and also on 'piecework'.
Will it blend?
Many contact centres don't handle peaks and troughs in the most efficient way. Are your inbound agents busy and bustling during a peak, whilst your outbound agents are sat twiddling their thumbs? Use blended dialling to smooth these peaks and troughs. For travel agents this could mean adding calling lists to follow up, during inbound 'lulls' with outbound calls to customers who've recently returned from their cruise, for example, to see if they'd like to give feedback or book again for next year. This represents a feel-good service to the customer, and big potential sales opportunity to the business.
Blending your inbound and outbound calls will reduce call queues and frustration for customers, whilst keeping agents busy as calls are shared across both teams - all within one concurrent license. Blending across channels will also allow you to manage surges across social/email/SMS/web chat etc. in addition to voice. Allowing agents to move seamlessly between channels will improve productivity and customer service alike.
Workforce Management
On top of this, implementing cloud-based workforce management functionality gives you the data you need to see where these peaks and troughs of activity are occurring, and helps you to plan how to scale your business up or down accordingly. March and September bring a noticeable rise in individuals signing up for car insurance, likely the result of bargains companies offer before the release of new car registration plates.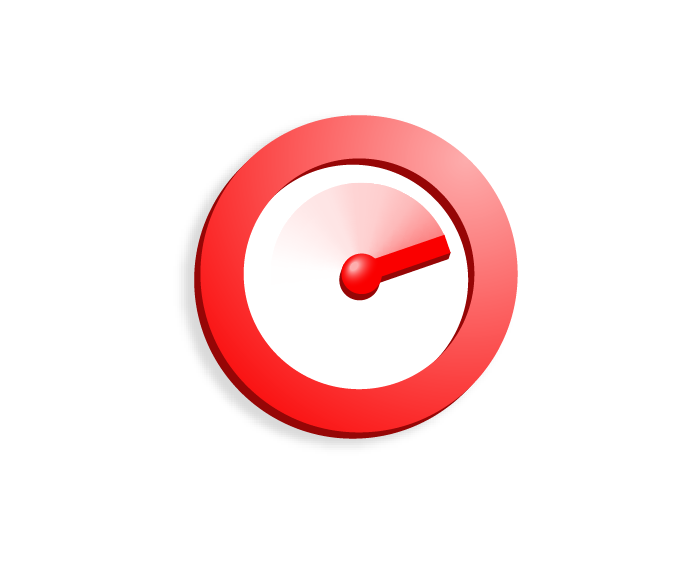 Whether your contact centre needs 25 agents one week, and 50 the next, you can monitor resource and demand and scale your workforce up or down easily and efficiently.
By offering greater flexibility through licensing, agent resource and management tools, the ebbs and flows of contact centre activity are easier to handle when the technology is cloud-based.
Source: http://insights.magneticnorth.com/peaks-and-troughs-how-to-manage-changes-in-your-contact-centres-activity-levels
Publish Date: March 29, 2016 5:00 AM
---
By Brian Cooper, Patient Engagement Strategist, West Healthcare
Lexus is the most dependable car brand on the market today, according to J.D. Power & Associates. It has ranked the highest in vehicle dependability for five consecutive years.
What does this have to do with healthcare? A lot, when you consider the changing landscape of our healthcare industry.
We are entering a world where consumers' experience with the care they receive matters more than ever before—and where ratings like those by J.D. Powers could soon become a reality for health systems across the United States. We are entering a world where consumers expect the same level of service and quality that they receive in other industries. We are entering a world where consumers are beginning to ask themselves: "Why should I buy healthcare from you as opposed to your competitor down the street?"
Healthcare organizations are competing ever more fiercely to gain and retain patients' business—and first impressions are critical. That's why the patient's experience when reaching out to your healthcare organization seeking to do business with you is so important. That's why a modernized access center (a centralized scheduling or contact center) is critical both for differentiating your organization and for preventing leakage.
How is your organization leveraging this critical contact point? What success are you having getting patients through your front door? Wouldn't your patients love to encounter a concierge-type service as they walk (or call) through your door?
A modernized access center, equipped with an intelligent, personalized, "single front door" delivered via IVR (interactive voice response technology), will give your patients this kind of world-class experience as they walk—or call, text or e-mail—through your door. Such a modernized system allows you to:
Maximize patient retention and patient referral revenue by making the best possible first impression with new patients and providing personalized interactions with current patients
Use the visibility gained through this single front door to create and execute much more targeted and relevant patient marketing and engagement/activation programs
Drastically improve operational efficiencies and reduce operational costs in your scheduling centers, clinics and physician offices
Use the data captured to help develop more consistent scheduling processes and templates that can be leveraged to drive your self-service scheduling and digital patient-engagement strategy
This level of service is not outside your grasp. What it certainly requires is a modernized access center. For many organizations, such modernization has been a low priority on the budget. But in a consumer-driven society—and in an industry where success in value-based care means bringing in and keeping more patients—organizations can't afford to put off modernization any longer. The time to do it is now.
To learn more about West Interactive Services, visit https://www.west.com/interactive-services/
Lexus® is a registered trademark of the Toyota Corporation.
Source: https://www.west.com/be-the-lexus-of-healthcare/
Publish Date: March 24, 2016 5:00 AM
---
By Fonda Narke, Director of Product Integration, West Corporation Healthcare Practice
Texting is inarguably the preferred mode of communication for many consumers (see my previous blog on how consumers have grown to rely on texting).
So why are many healthcare organizations still hesitant to text their patients? They are rightly careful about complying with regulatory requirements for patient consent and privacy. In this blog, I'll explain how organizations can implement an effective texting strategy that aligns 100 percent with regulations.
Addressing the Compliance Side of Texting
The two primary regulations organizations must consider when building a texting strategy are:
The Telephone Consumer Protection Act (TCPA) – TCPA requires organizations in any industry—not just healthcare—to obtain consent to contact a consumer on a cellular phone device. The law protects consumers from the text-messaging version of spam (especially in the days when consumers had to pay for each text they received).
HIPAA – We in healthcare are, of course, very familiar with HIPAA, so I won't describe it in any detail here. The law dictates that a patient's protected health information (PHI) can only be transmitted to healthcare consumers in a secure manner. Texting does not constitute a secure channel for sharing PHI.
So, How Can Texting Work Effectively and Compliantly in Healthcare?
At West Corporation, we manage over 500 million text messages per year. We have more than a decade of experience in helping organizations develop strategies that drive healthcare consumers to engage via text. With this extensive experience, our compliance team ensures that an organization's text-messaging strategy meets regulations while being effective in reaching healthcare consumers.
Here's how we do it:
Opt-in campaigns – We run campaigns that give consumers the option to engage through text messaging.
Pre-defined message approach – For one-on-one texting, our proprietary SMS Assistant tool allows users to select from pre-written messages. That way, there is no danger of sending a text that contains PHI.
Campaign messages – For texts that are being sent to larger populations, our compliance experts ensure that the messages meet the regulatory obligations.
Examples of alerts and reminders that are very successful via text messaging include:
Simple reminders for office visit appointments, lab appointments, and gaps in care; these engage patients outside the clinical setting and are extremely effective
Call to action messages can drive patients to other communication modalities such as a 'click to call' text message to encourage patients to call in and take an automated health assessment survey
If consumers need more information about the alert or wish to follow up with the provider, they can simply call in and discuss PHI over the phone. In fact, some of the alerts will inform consumers that they need to contact the provider's office.
Those organizations that want to engage consumers on their smartphones but still don't want to embrace texting can offer a secure messaging feature within a mobile application. While this allows for the secure exchange of PHI, it requires consumers to download and install a mobile application—which can lower adoption rates significantly.
The fact remains that if healthcare organizations want to engage patients on their smartphones, modernize communication methods, and meet healthcare consumers in their channel of choice, text messaging is the way to go.
For more information on your organization can implement an effective texting strategy that aligns 100% with regulations, comment below or drop me a line at healthcarepractice@west.com.
Source: https://www.west.com/text-messaging-consumerism-and-the-healthcare-industry-part-2/
Publish Date: March 23, 2016 5:00 AM
Page: 1 | 2