Zent.io - ContactCenterWorld.com Blog
Social Media is a very important part of people's lives and it takes up a lot of the time of their day. This means that it is a new opportunity for business to thrive. There are already advertisements on social media and company profiles and pages to follow and interact with. It's one of the easiest ways that the buyers have of connecting with the provider of the product or the service. And although social media is great for businesses it is also has a risk, since if there are negative thoughts posted about the brand the potential customers will see them and that can influence their choice. So how can business use these platforms correctly?: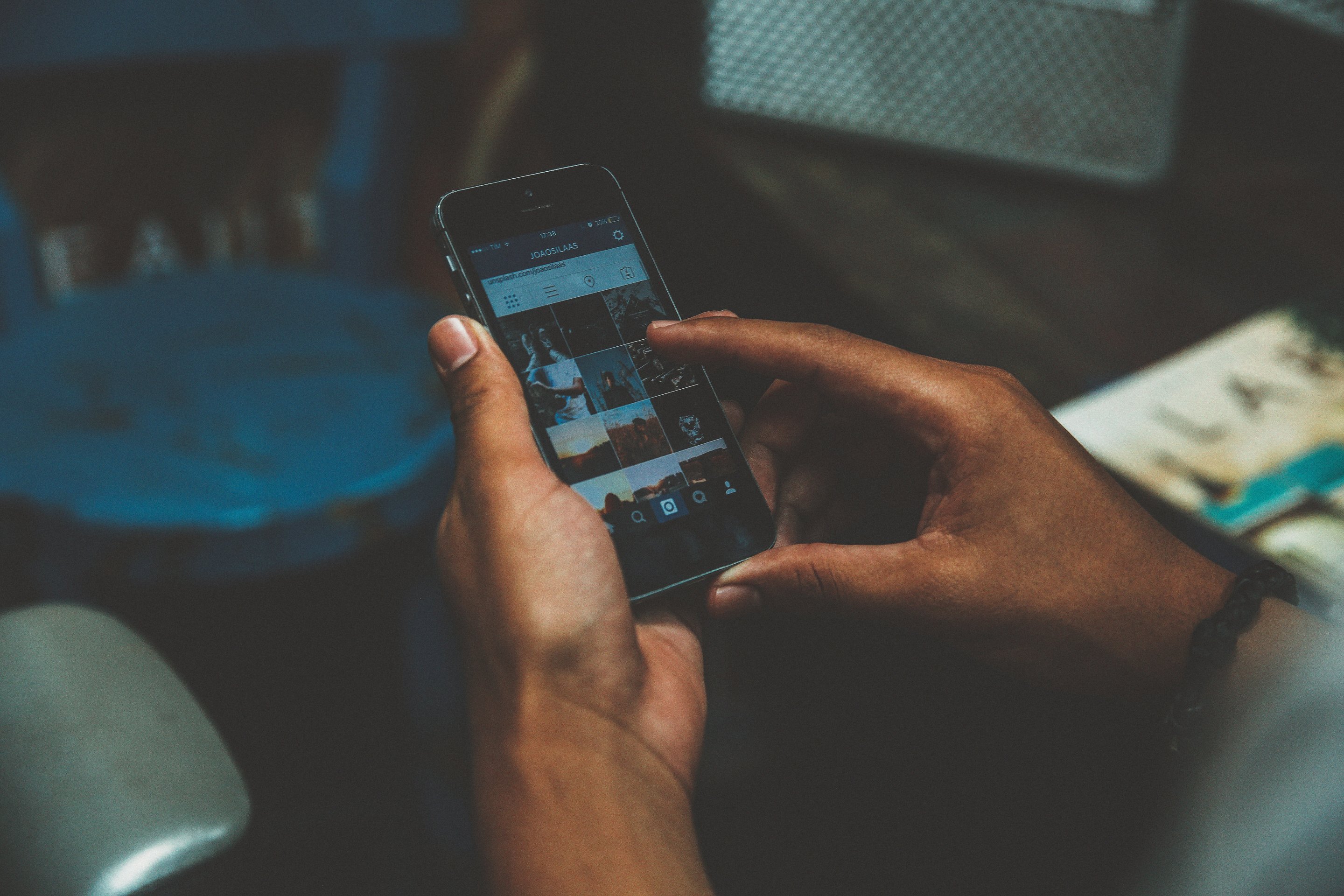 Monitor conversations
It's always good to know what your customers and the general public think about your brand, so even if they are not directly talking to you about the brand you should monitor the conversations about you and see if you could be of some assistance when the comments are negative. Monitoring conversations is a very good way of receiving truthful feedback because the clients aren't conditioned by the fact that you know what they are saying, so they express themselves freely.
Be friendly
You always have to treat the customer or potential customer in a friendly way, even if they're angry and insulting the brand. The business always has to maintain the image of being respectful, helpful and cheerie. If someone has had a bad experience with the service and is criticizing you on social media you need to make sure you try and solve their problem or maybe you could even offer some compensation, like a small gift or a discount.
Try to help
If you receive a notification with a comment from a client that is complaining about the negative experience he or she has had with the product or service you should immediately answer publicly and offer assistance. Once you have done this you can contact that person privately and solve their problem. Negative social media comments can be very harmful for the business so you should try to put out the fire as soon as possible and make sure everyone sees that you are willing to help or make amends with the customer.
Promote your brand
Social Media is the perfect place to share your best content and let the whole world see it. If you interact with people on the platform and share interesting posts you will gain more followers and activity which is great to create brand awareness and therefore more sales. You need to share content directed at your buyers and try to make it as attractive as possible so it gets as many views as possible. In this social media profile you must show the best side of the business and make it shine. Try and make the language approachable enough for the people who will follow your posts and try to be regular.
Giveways
You can attract people to your page by offering small prizes from time to time. You could have giveaways and offer discounts to make people be aware of everything you post. It's a fantastic way of getting shares and more followers in the page. It also keeps the customers excited and happy about the brand.
Source: http://www.zent.io/blog/how-to-properly-use-social-media-in-your-business/
Publish Date: October 30, 2017
---
Sometimes, being an agent can be overwhelming at times. There is a lot of different tickets and work can add up to form a mountain that seems impossible to climb. It is perfectly normal for an agent to feel this way but it can be solved by having a good organization of the workplace.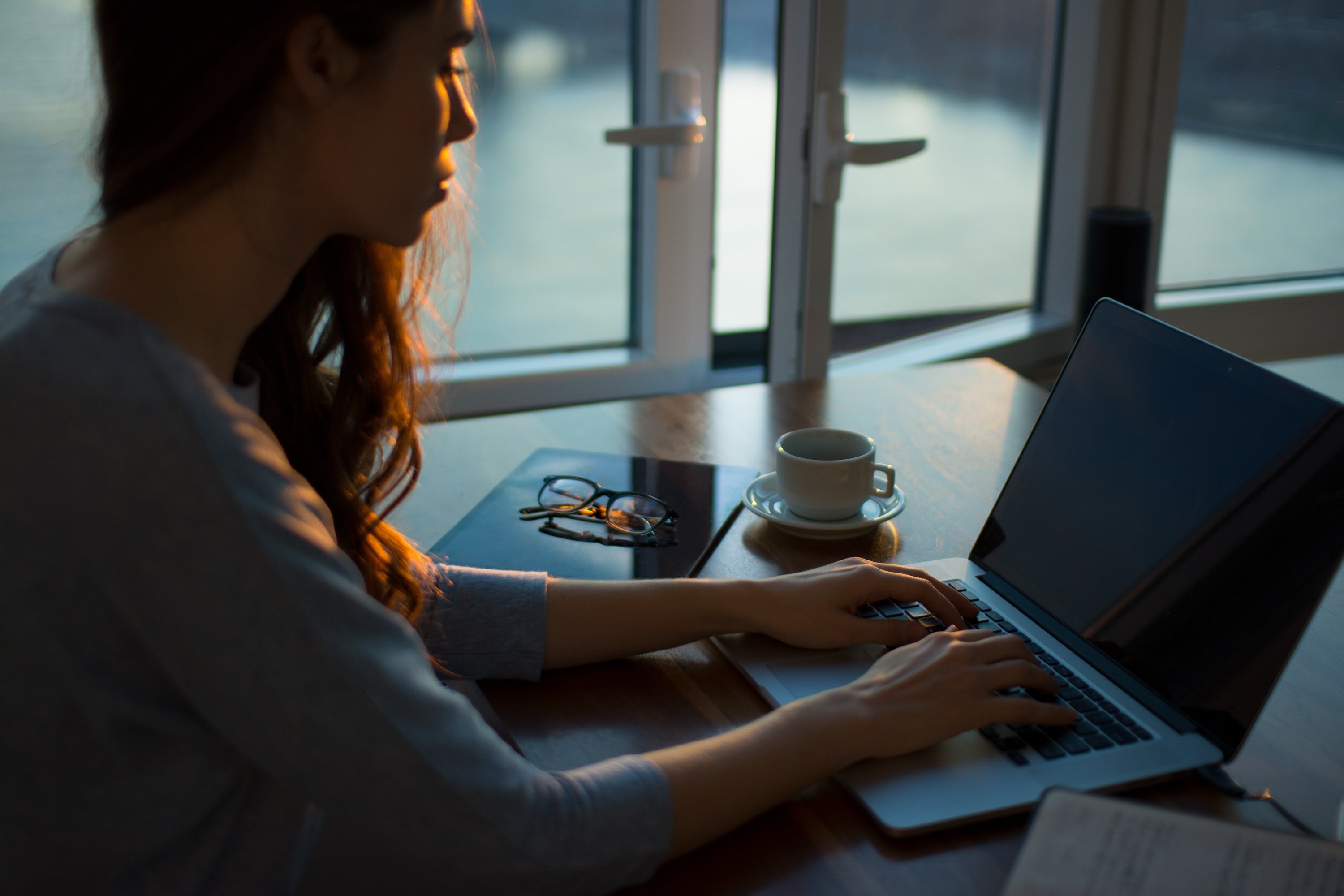 Keep calm
If you ever feel like you're losing your grip on the organization of your workspace you just need to calm down and think straight. What can I do to make my workflow easier? Create a new system or readjust the old one so you can get back to being as productive as you can be, but it's no use panicking because it wastes more time and it gets you nowhere.
Organize notifications
The first thing you need to do to get started in your day is check for updates. Once you are in the workspace you need to read any important messages that your colleagues might have left for you. Check to see if you have any important emails from clients and organize any reassignments that you might have received while you were gone. A good organization is key if you want to have a light workflow.
Prioritize tickets
It's only natural to have plenty of different tickets in the workspace, but not all of them are as important. How do we know which ones to attend first? There are a few factors that come into play when we ask ourselves that question. First of all you should attend tickets that need an immediate response because the issue cannot wait any longer. Once that is sorted out you should advance on the oldest tickets, the ones where the client has been waiting the longest and move on from there, always having in mind that if some urgent issue comes in you will have to tend to it.
Rest
If you need a few minutes to collect your thoughts or to disconnect from the workplace take them because you will be in a better mood and keener to help clients when you get back. If you can't allow yourself to leave the workspace another way of winding down is tending to lesser important tickets. Tickets that have easy solutions and don't require much thinking might help you relax and you're still getting things done.
Have as much live contact as you can
Live contact usually means that you can solve the ticket there and then. What happens with emails for example is that maybe you answer the client but the problem is not solved and he has to send the company another email. This could go on for hours or even days and it means that the problem is not solved quickly and that the ticket is still in your workplace taking up time. On the other hand if you speak with the client on the phone or through chat, you can make sure you can solve his or her problem that moment and rid yourself of a ticket.
Catalogue tickets properly for the future
Once you have solved the issue you should properly catalogue it and leave an explanation note just in case you need to come back to it in the future. And this not only helps you but the rest of your colleagues who might need it as reference. Sometimes the client will open another ticket and it is good to know what previous experience he or she has had with the company and having a good explanation note and having it catalogued properly saves the agent a lot of time.
Source: http://www.zent.io/blog/how-to-organise-your-work-space/
Publish Date: October 26, 2017
---
In this omnichannel era of Customer Service, the chat channel has become one of the key ways a customer has to get in contact with the company. It is very easy for the customer to have doubts when looking at the webpage and it is extremely handy to have a chat widget there for when that happens. Although giving it the simplest of uses can make it a very reliable channel, there is a lot more to it that could benefit the company, the client and the Customer Service team: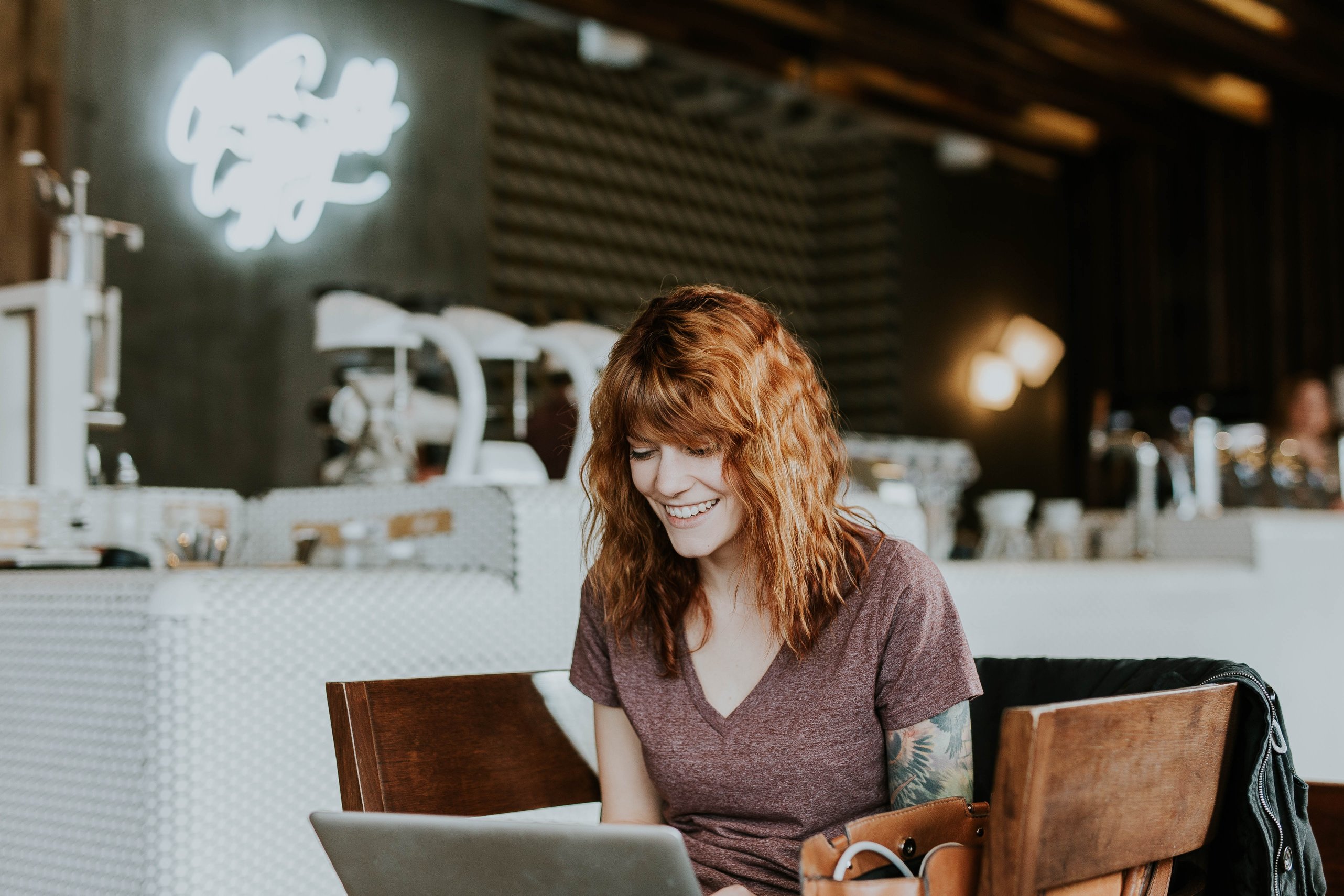 The benefits of Zent.io's chat widget
As it was mentioned before, having the chat widget in the web page can be very beneficial for the company since the customer has an easier way to ask for help and that can lead to securing a purchase. The only thing is, is that if the widget is there, the customer will be expecting an immediate response and depending on the time, there might not be any agents online. In Zent.io we offer the possibility of having the widget offline to manage expectations and let the customer know that he will not receive immediate response, although he can still send a message and be answered by email as soon as possible. Not only that, Zent-io provides the opportunity of creating a widget with any event on the page. For example if a company wants a pop up window to appear every time a client spends more than thirty seconds on a page, with our chat widget that's possible.
The trick to being consistent
If a client access' the webpage and sees that there is a certain feel and tone to it, he will be thrown off if the messages in the chat sound completely different. If the webpage is very lighthearted and casual, and the agents use emojis in their messages it won't be as striking as if they use emojis in a serious and sober webpage. The agents have to be very clear about what is the personality of the company and adapt their speech to what represents the brand. Although it has to be said, it's required that even if it's a cold webpage, the agents should be engaging and friendly (but not overbearing).
You need to set clear goals
The supervisor usually sets the goals and the agents have to achieve the minimum required by the supervisors or they will be below the appropriate service level. These goals have to be clear and known to be able to get to them through the chat channel. Achieving these goals will mean faster ticket solving and less abandonment from the customers which is what really interests a company.
Set your timetables right
It's no use having agents work around the clock if at the precise time when you are getting more visits on the web page there is nobody online. You need to measure those visits with precision and decide what number of agents work at what times. Also you should take into account divisions by departments depending on the issue that needs to be discussed.
Customization is key
Your chat widget should be an extension of your web page in the sense that it should feel part of it. You need to give it that personal touch that your brand owns. Also you can vary it depending on the date or the occasions, for example you could set up a Halloween themed widget for October because you have October Sales on your products.
Source: http://www.zent.io/blog/how-to-make-the-most-out-of-the-chat-channel/
Publish Date: October 22, 2017
---
Sometimes bad customer service happens simply because there was a bad communication or a misunderstanding between the agents and the clients. At times agents don't ask the proper questions or customers have a hard time explaining their problem. Aside from being patient on both sides, here are some tips so agents can avoid these problems.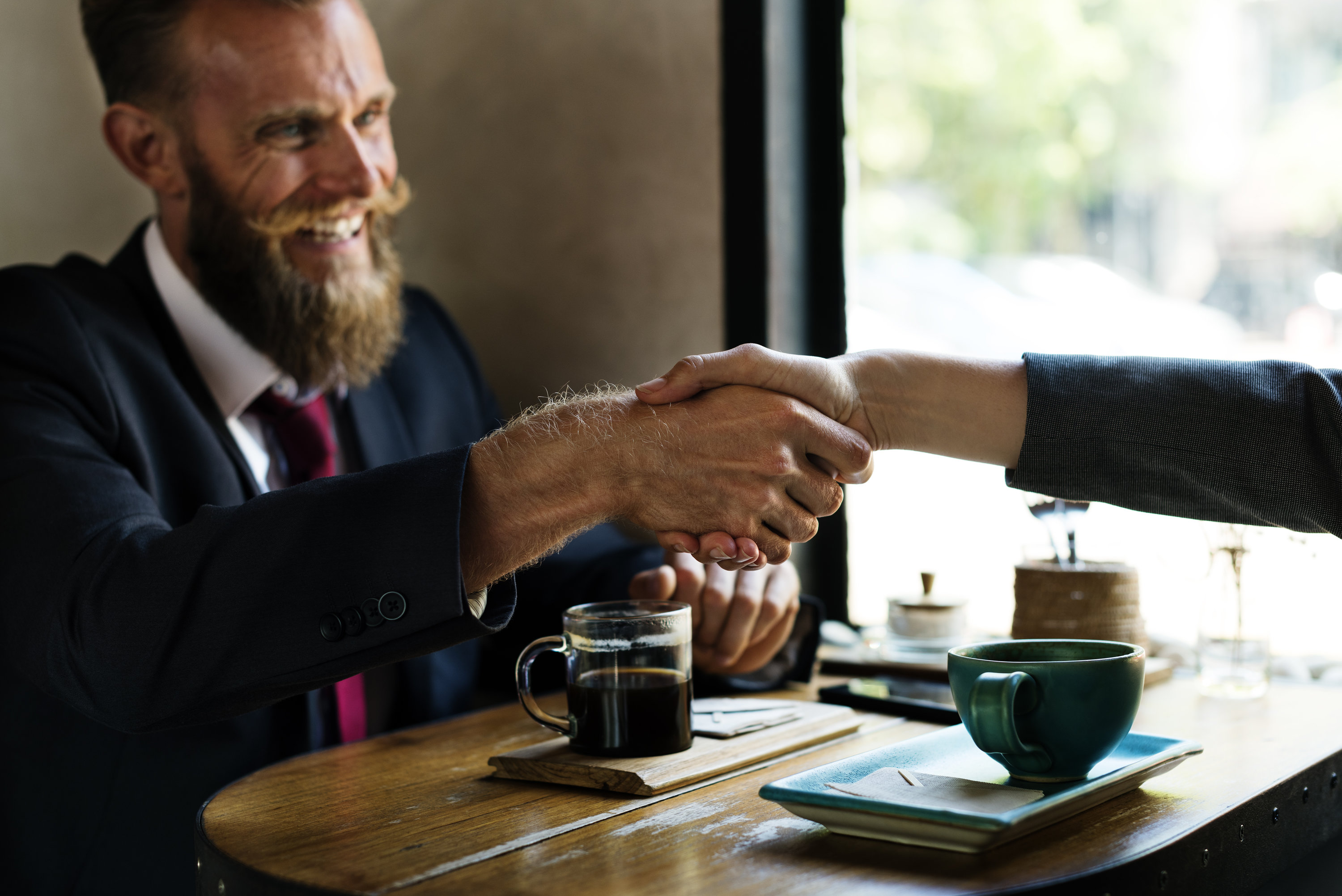 1. Ask them openly what they want
Sometimes the customer doesn't openly say what he needs, so if you feel like you're not getting the gist of what he is trying to tell you, simply ask him what he wants. That way there can be no room for misunderstandings of any kind and it is the opening of a better communication between the both of you. Also this way you know perfectly what sort of help the customer needs from you.
2. Listen to what they have to say
It may seem like the most obvious piece of advice ever given, but you might be surprised how little agents actually listen. Of course they register what the client is saying but maybe not what he or she means. Listening means understanding the problem and trying to read the client's emotions to give them the best service fitted to their situation.
3. Never lie to the customer
Although you always want to be helpful and caring, there is a difference between being that and lying to the customer's face. You can never tell a customer that the company can do something for them if they can't. If you're not sure it's better to do some research before answering. This is a very important precaution because a customer that has been promised something and later on the company hasn't come through will be a very angry and disappointed customer.
4. Never engage in an argument, always keep it light
Have you ever heard the expression, "the customer is always right?". Well, he more or less is. The worst thing that can happen is to get into a row with the customer, that will unavoidably provoke a negative reaction which will hurt the company's image. Even if the customer is wrong or is treating the agent really badly, it's always recommendable to keep a calm tone of voice and just deal with the issue as soon as possible.
5. Don't confuse your clients
When you have to reschedule a call make sure it's you the agent that calls back. This is primarily so the customer doesn't get confused, but also it's very useful to give the company image that extra touch of being very helpful. The customer feels like they haven't forgotten about him and he has already established some sort of relation with the agent he was speaking to earlier. This provides familiarity and the client will feel more relaxed.
Source: http://www.zent.io/blog/advice-to-better-the-communication-between-agent-and-client/
Publish Date: October 18, 2017
---
Any business knows that the key to full client satisfaction lies in the perfect customer service. If your service is not up to scratch it will impact on the happiness of your customer. There are many ways to keep the customer thinking positive, but there is one thing that he or she will appreciate most of all. Efficiency. When things are done right, there is no customer that can walk away from the company with negative thoughts (and if they do, it's probably because they were going to think them regardless of the customer service). Here are some tips on how to improve the efficiency of your customer care: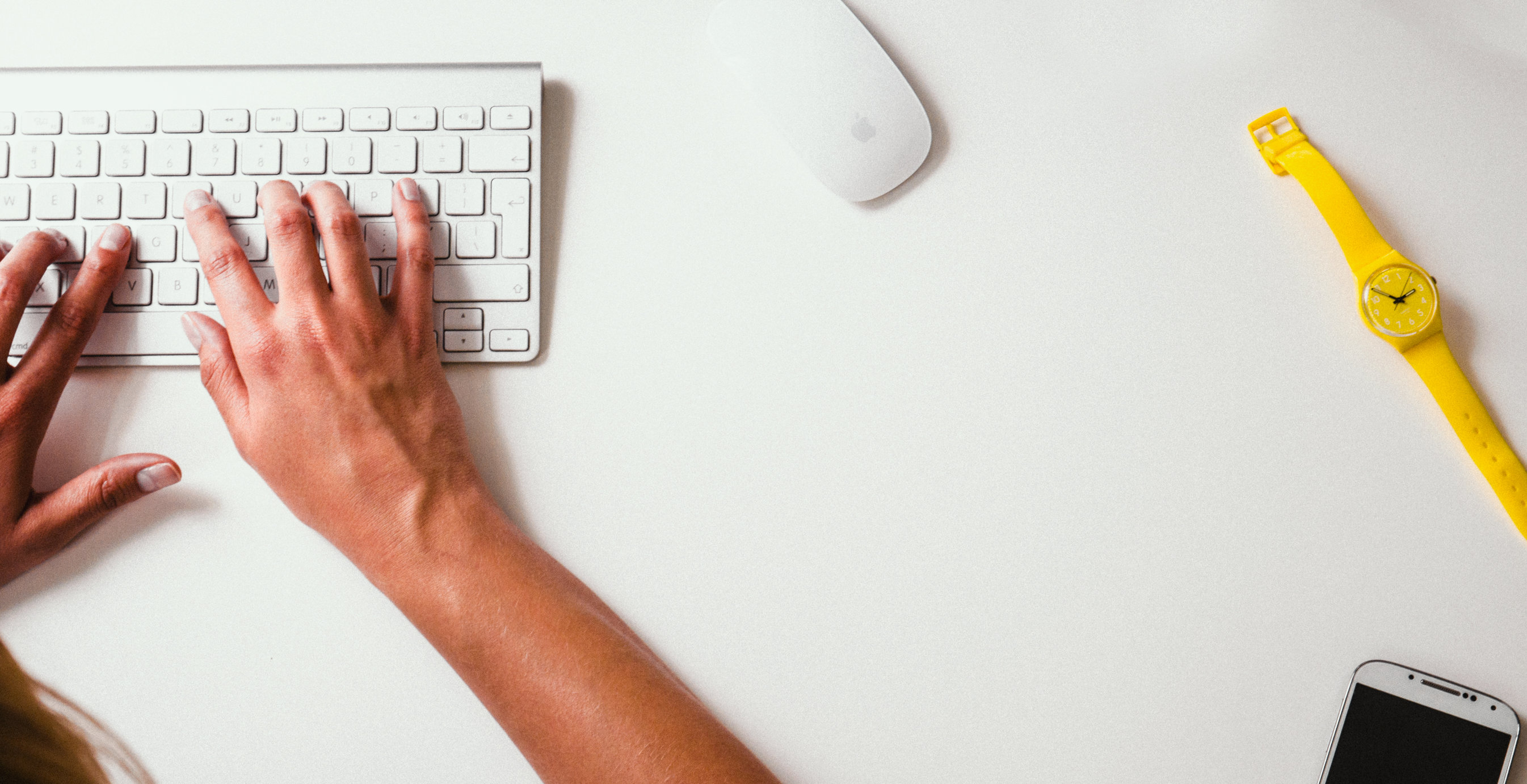 1. Good response time
The worst thing in the world of customer service is angering the client because you're making him or her wait. How many times have you called customer service and have been put on hold listening to a tune for ages? You tend to remember those experiences and develop a feeling of not wanting to contact the company again. On the other hand if agents were to have the means to respond instantly and start solving the client's problem he or she is going to feel like they're actually being helped.
2. Resolution of tickets
Of course it must be said that even though responding in good time is key to keep the customer happy, nothing will do the trick like actually solving his problem or answering his questions. For customer service to be truly efficient, the tickets that emerge have to be solved. It's no use opening tickets if nobody knows how to help the client. This is why it's good to have trained agents in customer service techniques but also people who knows the inside and out of the company, the product and any knowledge that could interest the client.
3. Customer portal that will deflect tickets
Agents are not machines, they can't deal with everything at once. Therefore what they definitely don't need is extra tickets taking their time on subjects that are very simple and easily solved. How to avoid the creation of those tickets? You must give access to the customer to knowledge and information that he or she can use themselves, this way there is no need to get in contact with the agent. This will reduce the number of tickets and the agent's workload which will make him work better on the tickets that he does have.
4. Customer appreciation
The thing that marks a customer service as efficient is if it is getting the job done. Are you caring for your customers? If the answer is yes, you are definitely doing things right. Your agents should try and treat the clients in the best possible way they can think of. Caring for customers not only means helping them, it means doing so with a smile on your face at the same time. Customers shouldn't feel like a burden or as an annoyance for the agents, they should walk away thinking that the agent was very helpful not bothered at all. Treating them right is not lying to them though. Never tell them a lie just because it's what they want to hear because that will lead to future problems.
5. History logs of customers
The most important thing when trying to be efficient is using your time correctly. If you are dealing with a ticket and you have to waste a lot of time trying to look up the clients details and all the previous transactions with the company, it means that your efficiency is going down. In situations like this the customer history logs are key to efficient work. No more wasting time, when a client pops up so does his personal details and his history with the company so the agent can get to work right away. Keep your clients tracked, almost like a spy.
6. Satisfactory feedback
If your customers are giving you positive feedback after their experiences it means you're doing most things right. If the scale of satisfaction is from 1 to 5 (one meaning not satisfied, and 5 meaning very satisfied) you have to try and reach the top spot. If you mostly get 4 it means that you're very good at your job but there is something missing. Maybe you could send a second feedback sheet to the customer to know what you did wrong and why he or she didn't give you the top score.
Source: http://www.zent.io/blog/six-things-that-prove-your-customer-service-is-efficient/
Publish Date: October 14, 2017
---
Phone customer service is still the most important channel, this is because there is direct contact between agent and customer. The customer can hear the agent and feel his emotions, willingness to help… That is why it's so important to be at the top of your game in phone customer service. Here are some tips to improve your talking skills:

1. Keep it natural
Although being an agent in customer service might seem like a job where you have to follow a script and cannot stray from that path, sometimes straying from the path is the best option. The script should be like a guide, like a map you can always rely on to find your way. The problem is that it you just use the script you run the risk of sounding like a robot and displeasing the customer. If the customer feels as though he is talking to a machine, he will get the feeling that he is not being listened to. You have to remember you are talking to a person, so keep the conversation natural and flowing (always being polite of course). Once the conversation flows the problem will be understood much sooner and therefore solved quicker.
2. Keep it light
Although you, as an agent know that this is your 57th customer of the day and that you are very tired drained, they don't know that. They will expecting your 100% and it is your job to give it to them. One of the best things about customer service is being treated by someone who is bright and friendly, who you trust to communicate your problem to. Even if some days are harder than others, your tone must never change because it's one of the key things that can sway the scales of the opinion of the customer one way or another. A piece of advice to be able to do this is to think of the customer not as customer 57, but as an individual person seeking your help.
3. Keep it updated
Even though tips and pieces of advice will no doubtedly improve your customer service, nothing beats a good feedback from the customer. The client has is the best person to tell you what you need to improve because he is the one that has experienced your mistakes. Asking for feedback is a must although you might have to be warned in advance that people usually give more extensive feedback when they've had a bad experience than when they've had a good one. So you may want to ask for general feedback or more specific questions.
Source: http://www.zent.io/blog/3-ways-you-can-improve-your-phone-customer-service/
Publish Date: October 10, 2017
---
In one of our blog posts we talked about what it takes to make the perfect Customer Service machine, because it's not out of the ordinary that a customer who is going to purchase a product or has just done it has some questions that need answering. Sometimes it's a matter that is very specific to their situation so they need someone in the company's customer service team to help them out. Other times the issue is something more common and the customer would prefer to solve it on his or her own without relying on someone from customer service.
To be able to do so, the company must have a great customer portal on their website. Not only should it be very detailed, it should be very easy to find so the client doesn't waste too much of their time trying to find his or her answer. A good customer portal should have a search tool so the customer finds his doubt immediately.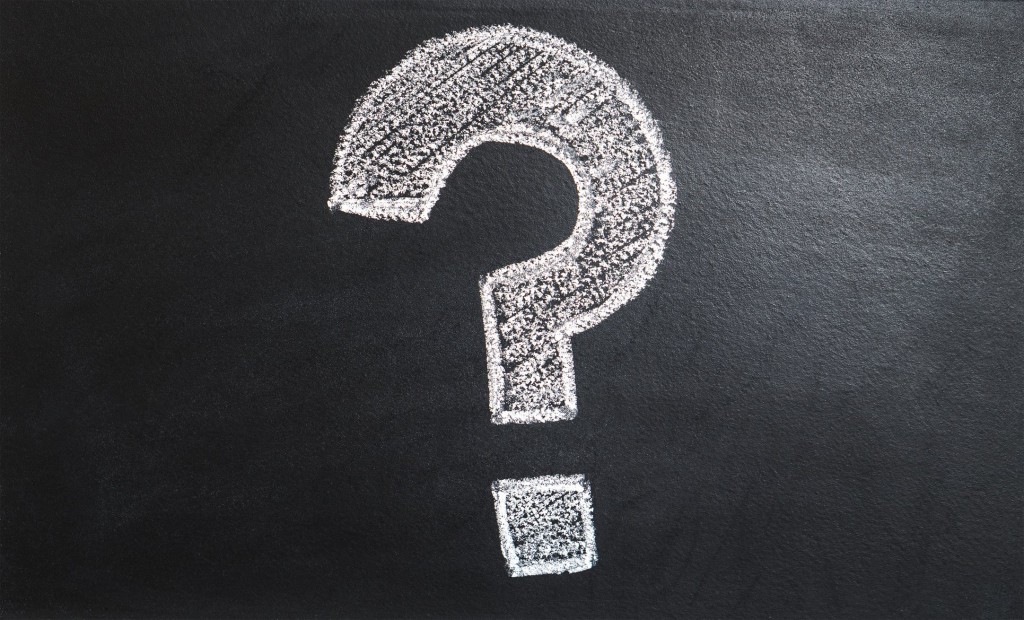 Even though it might sound like hard work to create a detailed customer portal it is 100% worth it. A proper customer portal means that there will be less tickets arriving to the agents helpdesk and he can concentrate on the cases that have specific issues. Also with a detailed customer portal, the agents job is simplified in a certain way. There are some customers than even though they have access to the knowledge base and could solve the issue on their own, they still prefer to speak to another human being and have them solve the problem. Whenever this happens, the agent should have easy access to the customer portal knowledge base and send it directly to the customer. It's a time saver!
All the small problems that may arise and have a simple generic solution are gone in a click if the customer portal is up to standard. It also sends out the image of the company being very helpful and interested about any issues the customer might have which is something every business should want. So now you may be asking yourself how to improve your customer portal or how to create it if you don't already have one. It's fairly simple, with Zent.io's help you can improve your customer portal with a few actions. You can customise it and add content to it freely and in an organised way. So don't wait any longer and try our free demo if you are interested.
Source: http://www.zent.io/blog/a-customer-portal-thats-useful-for-everyone/
Publish Date: September 30, 2017
---
When a customer is indecisive about buying a product or about what brand of the product to buy, there are some factors that will determine his or her decision. One of them is how they feel with the way they are treated by the company. This is where customer service comes in, depending on the quality of your customer service, the client will feel a certain way about the brand. This might be the breaking point in his indecision and it will push him to buy the product. Also it's important for recurring customers to maintain their loyalty and have them promote the product and the company to their friends and family. How you treat your customer will determine your degree of success. Because of this, there are certain aspects that need to be taken into account that your clients will expect from you.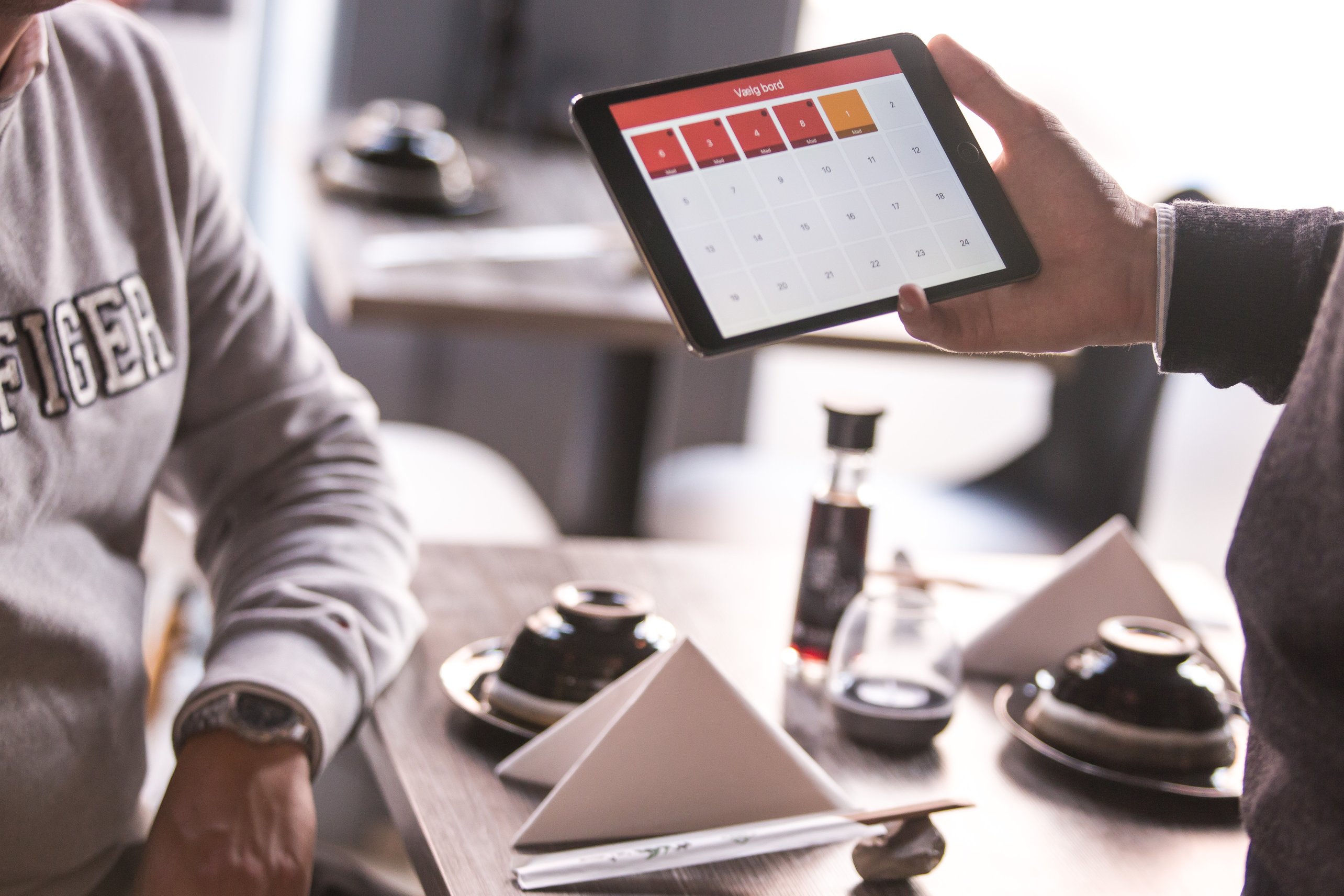 1. Immediacy
When a customer has a doubt he or she expects an answer as soon as possible, because if you don't give them the answer maybe your competitor will. Therefore you should be available for answers as much as possible, and not only that, you shouldn't limit yourself to channels that are not live like for example email. You should have an option available for answering as the customer is asking his question. The faster the client's problem is resolved the happier he will be and the better image he will have of the company.
2. Full attention
Customers expect that when they come to you, the provider of the product, with a doubt or a problem about it, they receive your full attention because it's their money and time they're spending. To keep a client satisfied you have to make him feel like his problem is a priority and that you're doing everything in your power to help and that implies listening to all that he has to say. Even if he or she is wrong they have to have your undivided attention. There is nothing worse than feeling like you're not being listened to, that can create a very negative image of the company.
3. To feel important
Customers are not aware that an agent is dealing with 100 of them a day, they only care about their own doubt or their own problem. An agent should make them believe that they truly are a priority to them and that they are just there for them. The treatment of each customer should be unique because each case is unique. Another way of reinforcing this feeling of being a priority is by already knowing everything there is to know about the customer's case. With the customer history log this is perfectly possible and it would mean that the client doesn't have to repeat himself, it makes him feel remembered and special.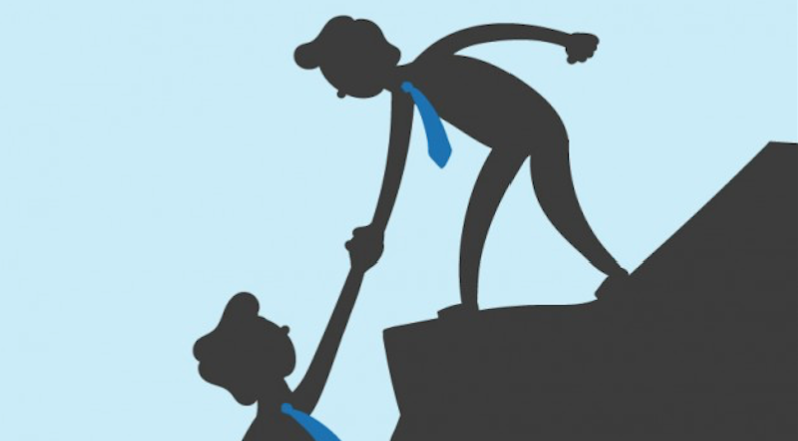 4. Helpfulness
This is quite obvious but it needs to be said. The agent should have the most helpful attitude no matter how tired he or she is. If a company gives the impression that their agents are lazy and aloof most of the time it gives a bad impression, as if they don't care for their customers. An agent should always aim to solve problems, it needs to be motivating for him. Even if the problem can't be solved, the client will have a better image of the company because their agents were trying to help by all means. It won't turn out to be a bad customer service experience with all the consequences that carries.
5. Being directed to the right person
Everyone has had this terrible customer service experience where you phone a number and the person picking up has no clue about what to do with your problem. Usually this person will forward the call to someone who knows and everything is fine and dandy, but sometimes that doesn't happen. The client ends up in a spiral of being forwarded to other workers when none of them know what to do. Because it's so frustrating, it needs to be taken into account. When someone contacts customer service the departments should be classified and separated so that every call or ticket can be solved by the person who knows about the topic.
Now you know what to do there is no excuses not to be at the top of your customer service game. Allow Zent.io to help you fulfil these tasks with our customer service software. Why not try our free demo now?
Source: http://www.zent.io/blog/five-qualities-your-client-is-expecting-from-your-customer-service/
Publish Date: September 29, 2017
---
The ultimate ideal situation in customer service is to solve the client's problem in a heartbeat and make them happy fast. Although a lot of cases are like this, sometimes the customer's problem persists and he requires more customer service. Whenever this happens, it is very annoying for the client to have different agents who don't remember o who don't know anything about his previous problems. This means the client has to explain a few times the whole story from scratch which can be quite frustrating and can possibly lead to a negative image of the brand (in another post we explain what happens when a client after a bad customer service experience).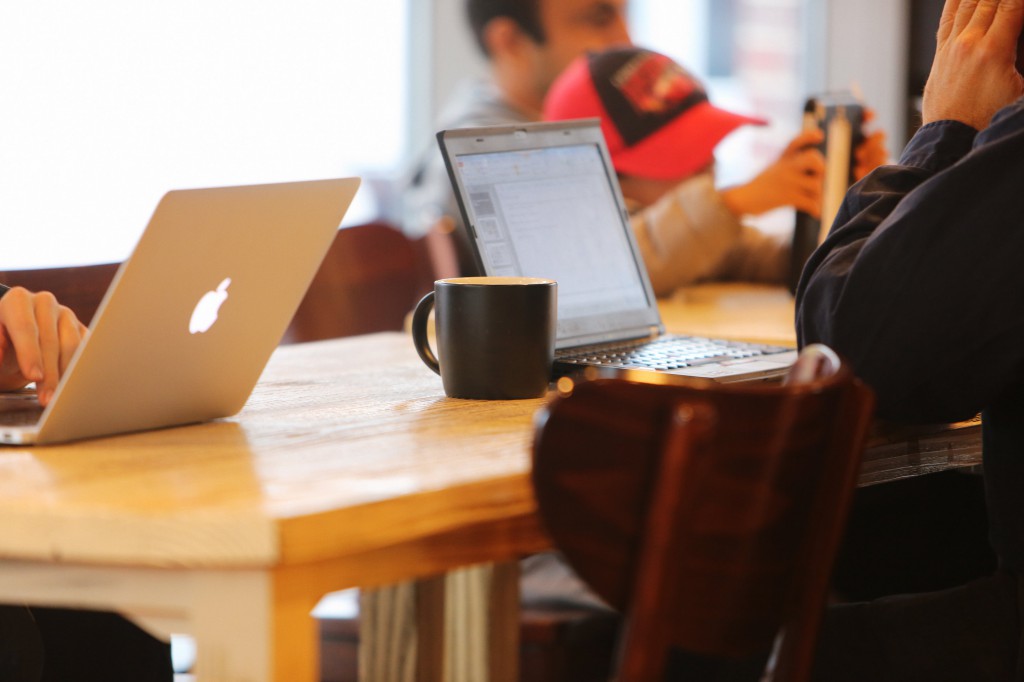 If your customer has already had a few problems, it's only normal to guess that he isn't ecstatic. But because of this, customer service needs to be overly helpful and make the client and his or her problem feel very important and a priority. Agents can only do this if they know the history of the client. In Zent.io we have developed a feature for our helpdesk software that will grant the agent a whole history log of the specific client, so he already knows all the information and doesn't waste anybody's time.
Enough of asking God for miracles to make agents remember what this specific client requires, with the customer history log there will be no need for that. Aside from making the customer feel looked after and remembered it will also improve the efficiency of your agents since they don't have to spend half an hour taking the client's data and looking for their previous experiences with the company's customer service.
Source: http://www.zent.io/blog/customer-history-log-the-agents-bible/
Publish Date: September 27, 2017
---
One of the fundamental points in good customer service is keeping up with the clients needs and opening any channel that they might desire to use to contact the company. This shows your potential buyers that you are very keen on helping them and welcome any means of communication. But don't get me wrong, an update in customer service not only benefits the client (which is the ultimate goal), it's also very beneficial for the team of workers in the company. Because when there is a bad customer service system there are negative impacts inside and outside the company. So why should you update your customer service? We'll let Ghostbusters explain.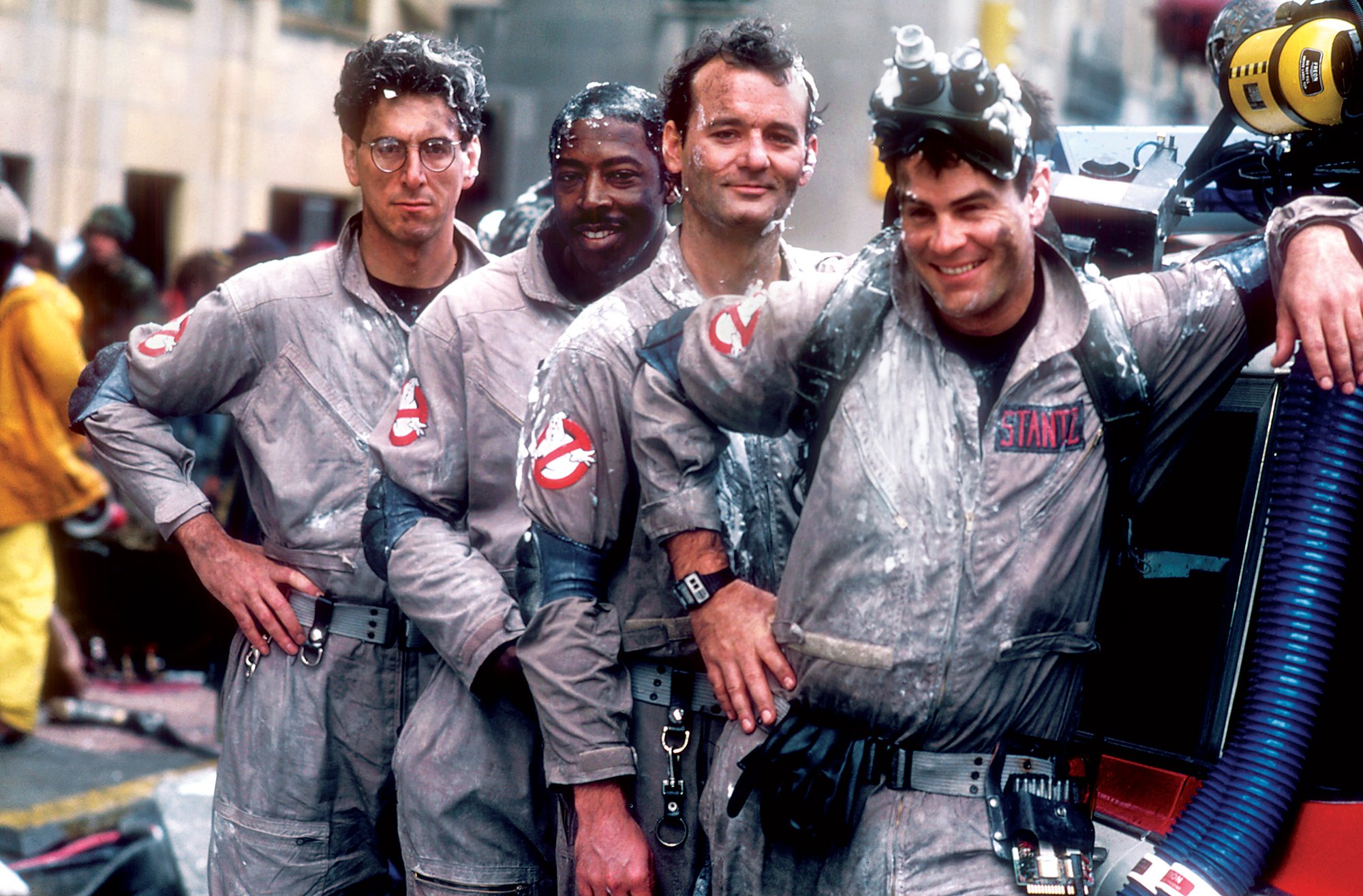 1. Clients don't just call anymore
In the 80's movie 'Ghostbusters' we see how Bill Murray and his group of geeky scientists take it upon themselves to save the town from ghosts. In their advertisement for their services we heard the now famous catchphrase "Who you gonna call? GHOSTBUSTERS!". Well I think it's safe to say that if Ghostbusters were still around a lot of people wouldn't just be calling them on their phone. Clients now may prefer to use other channels to contact the company like for example live chat or social media. Maybe they would even try to solve their ghost problem all by themselves if Ghostbusters had a great Customer Portal on their website. Call centers need to up their game if they want to keep up with their clients.
2. Agents need a good ticketing system to work efficiently
Using Ghostbusters as a reference again, imagine if there were 3 ghosts that needed exterminating all at the same time but there isn't a proper distribution and coordination system and all of the Ghostbusters go to get the same one. Chaos. That is what happens in customer service when there isn't a good ticketing system. Agents can't waste time arranging among themselves who should have one case or another. A ticketing system is primary to be efficient in the workplace, so that the agent only has to receive incoming calls and messages and just worry about solving the client's problem.
3. Supervisors need detailed reports
How are we meant to improve in anything in life if nobody tells us what we're doing wrong or what could be done better? In business this is the same. Supervisors need to know what the customers think of their service with feedback after their experiences. They also need to do how their agents are performing and in what areas is the team weaker so as to improve. All of this comes in detailed reports with analytics on everyone's work. If we translate this into our Ghostbuster examples we could say that the only way to know if the customers are happy with their ghostbusting service is by keeping tabs on everyone's job. Imagine that every time they go and exterminate a ghost they end up soaking everyone in green goo and it's very unpleasant. If there are reports on those activities a supervisor could tell them to be more careful next time and therefore improve the overall experience of the service
.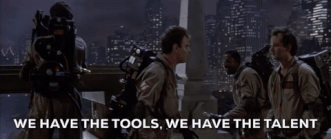 4. Clients need immediacy
What would be the point of a customer calling Ghostbusters if they don't show up until a week has passed? As with the problem of ghosts, many issues a customer might have require an immediate solution. Emails are still very useful but they are no longer the channel for quick responses, answering an email could take an agent days. On the other hand if a customer were to contact the agent via live chat he would have the option to help him that moment. This is something that is very valued in customer service, especially in recent times when were are used to getting everything we need whenever we want with just a click of the mouse.
5. Reducing number of tickets
As it was mentioned before, clients could very well solve their own problems with an updated Customer Portal. This feature could reduce the number of tickets and have a more organised customer service. Also with a proper ticketing system and an simple dashboard where the agent can control everything, he or she could multitask and deal with more than one ticket at a time. This would also mean a reduction of the cases and a lighter work flow. Just imagine that Bill Murray could deal with two ghosts at the same time, there would be no ghosts left in town before we could even realise!
So after reading this now you know what you're missing out on. Don't wait any longer and ask yourself the question: "Who you gonna call?". Rely on Zent.io to provide all of these services for a better, more efficient, customer service. Try out our free demo now!
Source: http://www.zent.io/blog/five-reasons-why-you-should-update-your-customer-service-software/
Publish Date: September 26, 2017