Conference Overview

A true end to end Masterclass for the latest and greatest '2017' contact center best practices from around the World including:
How to motivate and engage all levels of employees for peak performance
Developing 'home grown' technology to deliver exceptional fit for your business
Creating a culture and environment that employees love
How to utilize outsourcing partnerships for maximum results
Developing world class strategies for your center
Workforce planning, IT, HR support functions to streamline performance
Social media channels and the role of the center
Turning cost centers into profit centers through creative strategies
Plus much, much more!
Hear presentations from: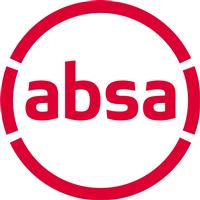 ABSA Bank
South Africa


Aegis South Africa
South Africa


Alonet Bilgi Teknolojileri
Turkey
Arcelik As
Turkey
AssisTT
Turkey

Bank Aljazira
Saudi Arabia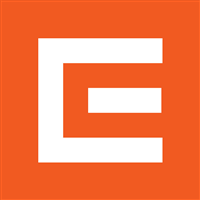 CEZ ZS
Czech Republic


Doğuş Otomotiv
Turkey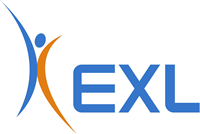 EXL Service
United States


Garanti Emeklilik
Turkey
Global Bilgi LLC - Ukraine
Ukraine

HRDF
Saudi Arabia


Mashreq Bank
United Arab Emirates

mBANK
Poland

Media Markt
Turkey
Mellon Poland Sp. z o.o.
Poland

Merchants SA (South Africa)
South Africa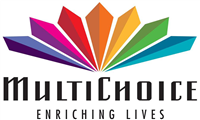 Multichoice South Africa
South Africa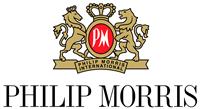 Philip Morris
Russia

Square Consultancy
Bulgaria


Talksure
South Africa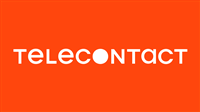 Telecontact
Russia

Teleperformance Portugal
Portugal

Teleperformance Russia
Russia

The Ministry of Health - Turkey
Turkey
Türk Ekonomi Bankası (TEB)
Turkey

Turkcell Global Bilgi
Turkey
Vestel
Turkey
Webhelp SA
South Africa

What You Will Learn

The event includes the following tracks:

How to Run a World Class Contact Center - engaging your people, customers and successful strategies


Leadership and Team Management sessions from team leaders to C level execs


Social Media Management and the role of the contact center


Campaign Management - sales / direct response / outbound campaigns and ideas to turn a cost center into a profit center


Technology - innovation and solutions that will help you be more productive


Customer Engagement - Improve your service through tried and tested strategies


Supporting the Center for Success - HR, Workforce Planning, IT and the role of these in a World class center


Outsourcing Partnerships - how to work with an outsourcer and pitfalls to avoid costly mistakes


Help Desks - how to run them and be efficient


Training in Contact Centers - designing and running training and coaching sessions


Motivation - tools and techniques to motivate staff

... a full program designed to help any contact center professional learn more and become more valuable to their company! This is a TRUE MASTERCLASS - like an MBA course for contact centers but in a fraction of the time!!

Who Should Attend?

The event is ideal OPEN to ALL industry professionals especially:

VP's, Directors, Senior Managers
involved in running or strategy for contact centers and or customer service


Call/Contact Center / Customer Service Managers
involved in the day to day operation of sales and service based centers
HR Personnel, Workforce Managers, IT Managers
looking for best practices!


Supervisors/team managers
and even rising stars in your contact center!


Consultants
who advise business on contact centers and customer engagement


Hardware / Software and Service Providers
wishing to learn current trends and challenges

... Anyone who either runs, sells to or supports contact center / customer service operations.

NOTE: Everyone pays the same - unlike some events where those who sell solutions pay more, we treat everyone the same!

---

Presentations by Award Winners!

Only the best from over 1600 applications from 50 nations get to present at this event!

- all are ranked No.1 or 2 in their region of the World!



| | | |
| --- | --- | --- |
| Best in North & South America | Best in Asia Pacific | Best in Europe, Middle East & Africa |

ContactCenterWorld Team gets a Standing Ovation!

from delegates who are BLOWN away with the event and how we run it!

.. watch the video here!

---

Join the Gala Party!



Join our fabulous celebration with the best of the industry at our annual awards gala.

Amazing live performance a great party band, great food, drink, fabulous views down the las vegas strip and brilliant company! Add the Gala to your conference tickets!

More Testimonials

What delegates 'LOVE' about our events ... click on an image to watch the video.

Client Services Manager

BillTrust

Chief Operating Officer

Listen Up Espanol

General Manager

Vads BPO

Acting Director

Contact Centres Smart Service Queensland

President

CGS

Senior Manager

Wal-Mart

Manager Telephone Account Management

PT Telekom

Director of Customer Services

DHL Express

Senior Manager Benefits Service Team

Wal-Mart

Customer Services Director

Truphone UK

General Manager, Customer Channel Management

PT Astra International

Director of Learning

Affinion Group

Managing Director

Teleperformance

Outbound Sales Manager

Tipico

Outbound Sales Manager

Livestock Improvement

Customer Service Director

Oi

Contact Center Manager

iiNet

Customer Interface Manager

DHL Express Qatar

Director

Adelina Holdings Ukraine

Director of Marketing

Teleperformance

Senior Director Sales & Service

Art.com

Head of Customer Relations

Kyivstar Ukraine

Manager

DHL Express

Customer Interface Director

DHL Express Turkey

Site Director Las Vegas 1&2

Sitel

Key Account Support Manager

DHL

Planning & Productivity Management Unit Head

Turkcell Global Bilgi

Site Director

Sitel

Resource Management

Amway Customer Service

Project Manager

Bank Central Asia

Director

Dejardins Card Services

Workforce Manager

Blue Cross Blue Shield Rhode Island

VP & Head of Customer Experience

Astro

Deliver Channels Manager Iberia & EMEA DtC SME

MetLife

Senior Director

Desjardins Card Services

Director

Rhmais, SA

Business Analyst

Singtel

Manager

Garanti Bank

Senior Director

Desjardins Card Services

Head of Customer Care & Customer Experience

Vodafone Qatar

Brand Manager

Blue Ocean Contact Center

Customer Care Manager

SingTel

Sales& Marketing Director

CMC Turkey

SVP Client Operations

BillTrust

Head of Operations

Concentrix

Contact Center Manager

eLaCaixa

Head of Operations

Randstad Contact Centers Portugal

Turk Ekonomi Bankasi

Blue Ocean Contact Centers Canada

VP - Head of Alternative Delivery Channels

Bank Aljazira

CEO

ListenUp Espanol

WFM Manager

Abdul Latif Jameel

Contact Center - Training & Quality Manager

First Data Hellas

Head of Sales Customer Contact Centre

National Australia Bank

Sales Manager

O'keeffe and Swartz

Telesales Subdivision Manager

National Bank of Greece

Director, Customer Service and Contact Center Operations

Humana Government Business

Director

ZON Multimedia

Social Media & Online Community Manager

SingTel Optus PTY

General Manager

PizzaHut Pakistan

Managing Director

Sykes Asia Pacific

General Manager, Contact Centres

Westpac Group

EVP, International Development

Acticall

Aditya Birla Minacs

Accenture Utilities BPO Services Canada

National Call Center Manager

Carlsberg Danmark A/S

VP

Scotiabank

AVP

New York Life

Digital Channels Director

Oi Brazil

Associate Director, Operations

LoyaltyOne/AIRMILES Canada

Director, Business Innovation

IHG

Director

Agero

Project Director

CPA

Call Center Director

AVEA

Director

LoyaltyOne | AIRMILES

General Manager, BPO Operations

VADS Business Process

Associate Director

MassMutual

AVP

Oppenheimer Funds

Director

Affinion Group

Vice President, Head of Direct Banking Channels

Mashreq Bank

EVP/COO

Connextions

Director

ORION

General Manager Customer Service

PTML-Ufone

Head Sales/Service

ING Direct4

Customer Contact Manager

BA

General Manager

China Telecom Zhejiang Branch

Director

CVS Caremark

Team Leader

BCBS Rhode Island

Associate Vice President

Credit Europe Bank

General Manager

National Australia Bank

Supervisor

Standard Bank South Africa

Manager

CVS Caremark

Director

CVS Caremark

Head of Direct & Technology Innovation Manager

Bank of New Zealand

Director

Unified

Customer Service Director

Vivint

Director, Customer Service

DHL Express Singapore

VP

New York Life

Global Head

QNet Ltd

Team BCA

Bank Central Asia

Head of E Channel Management

PT Astra International

Peter Ng

The Hong Kong Jockey Club

Chairman

Customer Service Council Australia

VP Strategy & Growth

OCIS Group

Sales & Service Manager

iSelect

Contact Centre Manager

ITI Neovision

CEO

OCIS Group

Chief of Network Services

QNet Ltd

Spokesperson/Supervisor

Bank Central Asia

Contact Centre Manager

iiNet

Deputy Director

Housing & Development Board

Operations Support Director

PCCW Teleservices

Associate Vice President

Credit Europe Bank

VP - Head of Alternative Channels

Bank Aljazira (Saudi Arabia)

Customer Care Director

CEZ

Head of Reservations

Carnival UK

Contact Center-General Manager

Abdul Latif Jameel

Manager

ZON Multimedia

HR Manager

4Life Direct, Poland

Call Center Director

CEZ (Czech Republic)

Head of Project & Technical Support

JSC UkrSibbank BNP Paribas (Ukraine)

Service Level Manager

CIPC

Learning & Development Specialist

Savant People Development

Former CE0

ATA

Director, Head of Shared Services & Team

Montepio (Portugal)

General Manager

Global Bilgi LLC Ukraine

VP Customer Service

DHL Express (UK)

Site Director

HGS UK Ltd

Call Centre Manager

Inter-Active Technologies South Africa

General Manager

Mellon Group, Poland

\

CEO

Desmer Iletisim A.S.

Reporting & Planning Manager

AssisTT

An event whereby all Contact Center industry experts gather to share & learn best practices from each other. A place where you can compare if your center can do differently from others & how you can elevate your current performance level.Angie Tay | Country Director | Teledirect Pte Ltd

I attend the odd Contact Centre conference form time to time. It's always the same speakers & they or their organisation are not necessarily the best at what they do. You only have the best so it is truly value for money!Antoine Casgrain | General Manager - Contact Centres | St George Bank

It was at great weekend in Orlando at the Americas conference! I have so many new ideas to take back to my team members.Ashley Blount | Senior Service Specialist | MassMutual | 5 Yrs in the industry.

The event is very well run and focuses on the attendees and making sure they get as much from it as possible. You don't want to miss any sessions because there are pearls of wisdom in every one. The presenters are all "real life" practitioners and not academics or people who have written books. It's real life examples delivered with passion and a desire to share.Candy Clay | Director, Kansas City Call Center | CVS Caremark

Learn the best pratices from the best in the industry - it's an enriching event to everyone.Carla Basilio | Head of Customer Care | Portugal Telecom

ContactCenterWorld conferences are a great way to open your mind and increase your knowledge of the Contact Center Industry. It is a great way to share your own experience with the rest of the world.Christelle Correia | Operations Director | Clientele Limited

Great tips so far on day 2 of the conference. Lots to take back already.Daniel Persuitte | Customer Service Director | MassMutual | 7 Yrs in the industry.

A must attend conference if you are serious & want to improve the service currently delivered to your customers. Top tips for everyone on how to improve your business, your people & your service.Emil Seyfferdt | Retail & Contact Center Development Manager | Emirates Airlines

It was an amazing conferences & learned many new ideas, I strongly recommend to everybody ... It was an amazing conferences & venue. If you 'd like to make benchmarking, to find your development areas, to meet with new people & share your best practices, your ideas your tips. this is the right place you should beErbil Topgul | Call Center Line Manager | B/S/H/

1/4 days at the contact center world event. Awesome experience so far !Fidel Calcagno Rodriguez | Workforce Manager | Blue Cross Blue Shield of Rhode Island | 6 Yrs in the industry.

Very insightful, interactive & directly applicable to users.Frank Wood | VP Operations and Facilities | Plow and Hearth

This is an opportunity to hear and take advantage of best practices within the developing business of contact centers. The free exchange of information and networking can help provide short cuts to taking your contact center to another level.Gail Watts | Mgr. Communication & Change | PPL Electric Utilities

This event tops all previous events i attended. Cannot name them but they were in sweeden, france, Jordan, and two other countries but this one is more serious ... the most enjoyable, yet condensed learning experience in the contact center worldGhassan Anabtawi | General Manager | REACH for Telecom

I found that the material covered was very relevant to all contact centers in today's environment. The quality of the presentations were very good as were the group discussions.Glenda Mailloux | Chief customer experience officer | Ooredoo

The fact that everybody takes a full participation (or at least has the opportunity to do so) & shares concerns, challenges & lessons learned is a key differentiator.Gustavo Madeira | Director | NOS

It was an amazing event - very well organised - professional - nice ideas to implement - & lots of fun :)Halima Baksha | Assistant Manager - National Contact Centre | Clientele Limited

If you work in the Contact Centre industry - then get- involved with CCW - the conferences are awesome in terms of sharing Best Practices.Heath Lee | CEO | OCIS Fiji

You are guaranteed to learn many ways to potentially improve your own call centers in the presentations & workshops & you can keep learning after the event by networking with people who you established working relationships with.Homero Acevedo | Manager, Customer Care | CVS Caremark

An opportunity to hear some of the best contact center employees compete & share their best practices. You'll have opportunities to share your tips & pain points & get to know some great people.Jana Mendoza | Manager | Saddleback Leather Co

Basically a GAP analysis of what you are doing right & what you can do better, the difference is you don't have to figure it out alone.Jeff Andersen | Director Organization Development | Williams Moving & Storage

It is a powerhouse wealth of knowledge (that is cost effective) about Contact Centre Practices from all angles shared willingly & uncut from persons who are in the business or looking to enter the industry.Jillian Edwards | Manager - Group Client Contact Centre | Sagicor Life Jamaica

The event far surpassed my expectations and is the most valuable contact centre conference I have attended. It was wonderful to be in a room with people who are working in the same industry, who face similar challenges & who have come up with innovative solutions.Joanna Thomas | Executive General Manager - Sales and Operations | iSelect Pty Ltd

The event it's been very interesting because we had the opportunity to share best pratices with the best performers in the industryJoaquim Costa | Customer Service Improvement Manager | NOS

The openness of all presenters was refreshing, and it was a pure best practice event. There's no point in re-inventing the wheel when so many great best practice ideas and initiatives already out there, and are freely available during the course of this conference... plus you won't be pestered by vendors!John Connolly | Head of Innovation | British Gas

I have attended conferences previously put on by contact centre associations in various provinces. the difference with this was that it was less about vendors coming in to sell a variety of products - but really speaking to people who work in exactly the same environment & sharing challenges & successes.Kelly Dunn | Director - Customer Payment and Credit Services | Eastlink

Much better than others I have attended (ICMI, IQPC)Larry Streeter | Vice President | Constant Contact

It has been a great week, thanks everyone for the inspiring presentations!Lucia Pinto | EMEA Service Delivery Manager | Cisco

This forum provides me with the ultimate Best Practices to take back our business. You have an opportunity to hear from individuals that openly share what differentiates them from others. You are able to gleam so many positive strategies to bring back to your organization & leverage what you learn. The opportunities & networking is huge.Lynn O'Neill | Assistant Vice President | New York Life

GO! You will not regret it.Marcos Biazotto | Business development | Tropico

Having attended many contact centre forums, I was pleasantly surprised, & also a little exhausted with the volume of useful information I obtained from this event. Three full days of presentations saw me write 38 pages of notes, which is easily the most feedback I have ever taken away from an industry conference.Martin Sizer | General Manager - Service Centre Operations | Cummins South Pacific

I would absolutely consider coming back in 2012 as well as sending some of our staff. Contact Center World is an excellent opportunity to learn.Matt Zemon | President and CEO | Bernard BPO

It's great to go to an event where everyone there can relate to you & your work environment. I felt that I took the most away from this one by far. To hear best practices & be able to be interactive with everyone really gave the conference a different feel.Melissa Taylor | Associate Director | MassMutual

I would encourage people to step out of their comfort zone & attend the conference, open your mind & hearts to the opportunities that can be found by participating. It's an uplifting, educational & fun event!Merrilyn Kinder | Marketing & Comms Specialist | AMP

This is an event where you can listen to the best practices in the industry, share your experience & network with the professionals of the industry. Everyone is so willing to share what they are doing, so you can benefit as much as you want. All you have to do is communicate with people. There is fun, too.Mine Ozkut | Business Development and New Operations Division Head | Turkcell Global Bilgi

I filled my workbook with ideas... I liked that fact that no vendor's spoke/presented. No product prejudice! I've attended events sponsored by ICMI & SOCAP in the past.Pamela Summers | Manager, Customer Service | Delta Dental

excellent networking opportunity and a conference where you can learn what happening in the industry. Contact center World is the oxygen of the industry. Resisting change is like holding your breath, if you persist, you die so attend and learn from your peers.Paul Kavanagh | Managing Director | Sportingbet

I believe that this event is truly a platform where it is not vendor-driven but for industry practitioners who are passionate about what they do to share & inspire others.Pauline Low | Senior Manager and Head, Contact Center | NTUC Income | 17 Yrs in the industry.

It's a great way of meeting people from other countries and other sectors but who face the same challenges as we do on a daily basis. It's a great way to see what other companies and contact centers are up to and to get some very good ideas that you can decide to implement yourself and raise your own bar.Pedro Gomes | Chief Operating Officer | Teleperformance Portugal

This event was the most efficient use of my time in a conference setting in the 8 years attending conferences. The flexible, real-time, interactive format allowed for the highest level of networking at any event I have attended. Phyllis Wasmuth | Support Center Manager | CH2M HILL

Great insight into what the rest of the industry is doing about challenges that face almost every centreRanbir Johal | Project Manager | Accenture

The environment is friendly & professional & non threating. You cannot compare this with others as this is truly world class. You are among your peers & also among the best of the best. You can learn new things or validate what you are doing right.Reuben Canagaratnam | Vice President, Caribbean Contact Centres - English & Spanish | Scotiabank Group- Jamaica | 10 Yrs in the industry.

The Networking is incredible. An opportunity to Network with North America's best of the Best. To learn from them and come away a better Industry Professional.Robert Campbell | Vice President Customer Relations | Thing5

H. Day 4 - it has been great for me so far. I made many new friends and learn new things which I can use back. Thanks to Contact Center Worl for organising this event. I will always cherish these nice memories.Rozinah Anas | Project Director | Telekom Malaysia

I would recommend this event to anyone in the contact center industry because the information shared is so beneficial for companies wishing to hear best practices and get a feel for what's going on in the industry.. The information shared is very powerful and can greatly impact your orginization.Samantha Panto | Associate Director | MassMutual

If you want to get the latest in best practice from the professionals, & at the same time network & meet others in this exciting environment we work in, then this is the conference to attend!Sue Coe | Contact Centre Manager | Shine Lawyers | 0 Yrs in the industry.

Yes. It was the most profitable conference for us. We learnt best practices of the global standard. We think there is not another conference as good as this. Yes. It was the most profitable conference for us.Takeshi Nakamura | Head of Cutstomer Relations and Development | SMBC Nikko Securities Inc | 12 Yrs in the industry.

This is the event to attend if you are passionate about the contact centre environment & you wish to get practical hands on tips from peers in all areas of the industry. I do not attend any other conferences or events anymore.Tamsin Bradford | Head of Support & CX | Sage | 18 Yrs in the industry.

Other events seem to be less well-run (very efficiently run at CCW!). I like that CCW respects my time. Also, other events are filled with sponsors, & you feel as if you're being "sold" at every turn. That's not the case with CCW. This was our 2nd year & I anticipate our return next year as well.Todd Baxter | Evp/Coo | Optum

I liked the diversity of the businesses represented by the attendees & the similar job but differ in many ways we do on daily bases. I learnt a lot about the novelties & way of managing employees, career & professional development of employees.Tunde Hubina | Customer Care Director | UPC Direct

Yes as it is the most prominent & inclusive in the industry, & covers not just one country or region but the whole world.Vala Marcou | Marketing Manager | Mellon Group of Companies

Great information gathering session across all industries. There really isn't any other venue for this.Wendy O'Donnell | Manager | OptumRX

Amazing Networking

The event is filled with amazing networking activities that are both fun and educational. Hear from others as they share their ideas on how to tackle problems/challenges you may be facing

Plus join us for fabulous networking activities to help you make amazing lifelong contacts

And it does not stop there!

We make sure you are able to connect with every other delegate after the event through our networking tools - for example you can send/receive messages from other delegates and, when you are both online, also start a live chat .... all on the ContactCenterWorld.com website!

---

Tools to Help You Get More Out of the Event

Certificate in Contact Center Best Practices!

Attend the event and you could qualify for this prestigious annual certificate to show off your knowledge. Add a logo to your LinkedIn profile and email to show off your professional status!

Ready made network of around 200 professionals

We will make sure you are networked with delegates from the event so you can stay in touch post the event using our fantastic online chat and messaging tools!

Free Online workbook to save your notes online

Our unique online workbook (launched 4 years ago) helps you keep notes on your account and access them anytime you want. No more lost papers or unreadable notes! It's brilliant!

---

Who Typically Attends?

Top professionals from the region including those within the following sectors:

Banking / Finance / Insurance
Government
Utilities
Healthcare
Business Services
Telecoms
Distribution

This is a major international event with amazing networking. Please use the link below to confirm your place

---

Sponsors Welcome

If you sell hardware, software or services to contact centers and would like to be a sponsor of any of our events, or our Industry Awards, please visit this link for details.

Options include: setting up displays, sponsoring awards, lunches and more

Book early though!

---

Contact Center Visits!

Looking for a custom tour on your travels?
If you want to stop over on your way to one of our events to visit a contact center or two, let us know - we will be glad to see how we can assist you and your group. We also have details of our Contact Center Exchange Program at this page

---

Bring a Team - Corporate Member Discounts!

Have a team of 3 or more who will benefit from this great event?

We can offer group discounts or special incentives - ask us for details about Corporate Memberships that can get you up to 25% off!

---

Hotel Discounts

Please note we work with the hotels to offer special rates to delegates - often better than any travel agent will offer you so make sure you book through us nice and early! We also work with the venues to offer discount rates a few days before and after the event so you can spend some R&R time there!

Want to show the BOSS what it's all about?

When it comes to this event, sometimes you need a little extra help to persuade your boss this is a really worthwhile investment in your time and the corporate funds.

Remember, this is perhaps the fastest way to learn best practices and if you can take a few ideas back that will help your center, it can pay for itself many times over!

We have a dedicated page with information to help you at this link

---

Translation Services

Habla Espanol? Türkçe konusun?

We offer translation equipment to rent for groups of 4 or more so you can bring along staff members who may not understand English (all sessions in English). Details here

Why These Events are Simply the Best!

1. We have the highest rated events in the industry - this year our average score is 99%

2. All speakers have 'won' the right to speak - they are ALL 2017 Award Winners

3. Not one sales pitch by a vendor! It's just an event packed full of ideas

4. At the ONE event you get to hear over 500 world class ideas!

5. The venue is amazing - not your usual casino hotel but a Business friendly hotel with every room being a first class suite!

6. First class team hosting the event - we are proud that our team will take great care of you

7. Every aspect covered - why spend several days in an event and only hear one topic? we get the best to drill down to what really is imporatnt!

8. No push into an expo where sales people are waiting to pounce on you!!

9. 11th annual event - tried and tested!

10. Meet your peers from over 30 nations and expand your network

11. Get certified for Contact Center Best Practices!

12. Be networked with every delegate post the event - even those you did not meet!

---

Early Booking Incentives

Book early and you could receive up to $$$$'s off a ticket. Check the pricing page (when available) for the latest discounted price - closer to the event the price increases and accommodation may be sold out!
Overseas Visitors
Do I need a visa? Click Here
Visa letters (if required) are available when you confirm details for each ticket holder.