CONTACTCENTERWORLD.COM &
Top Ranking Performers Present:

MAY 6-8 TORONTO
You missed a great event!
Join our next event in Vienna!
Welcome to the HIGHEST Rated Contact Center & CX Event!
100% Case Study - AWARD WINNING IDEAS from the best around the World
Fantastic NETWORKING, CERTIFICATION & TOOLS to help you today and tomorrow!
EVENT OVERVIEW
why you need to be here!
---
LEARN, ENGAGE & NETWORK
in the contact center world's most highly rated event
---
Presenting the Best in the Region
including many 2018 Award Winning companies

---
Canada

Company Overview:
We thrive on delivering critical customer service solutions that go beyond transactional interactions. As such, our goal is to enhance lifetime customer value, providing support that is a reflection of your brand promise, even in high-pressure, complex customer service scenarios.
Role of the Center:
Over the course of nearly 20 years in business, our clients have ranged across a wide variety of industries including technology, education, tourism, automotive manufacturing, retail, emergency roadside assistance, and consumer packaged goods. The common factor between them is that their brand promise depends on high quality customer service and support. We serve as an extension of their own operating teams and play a critical role in delivering that 360 degree high quality customer experience. We provide inbound and outbound support through voice, email, chat, and social media channels. Our services include: o Customer Service and Issue Resolution o Warranty Validation and After-Sales Support o Emergency Roadside Assistance o Loyalty Program Management and Support o Logistics Support o Tier 1 and Tier 2 Technical Support o Reservations o Appointment-Setting o Market Research We're experts at efficiency and productivity while delivering consistently high quality. We excel at putting the right resources in the right place at the right time doing the right things and carefully measuring all aspects of our service. For this entry, we are focusing on our program for one particular client, FreshDirect, a leading online grocery retailer serving five states in the greater New York area and Philadelphia. We provide inbound customer service, account management, and issue resolution for FreshDirect customers in English and Spanish via voice, email, and social media. We also provide outbound support for corporate clients as well as placing outbound calls in crisis communications situations.

---
canada

Company Overview:
CanadaDirect has reinvented outbound marketing and revolutionized the telemarketing industry through the development of the Voice Assistant Solution (VAS). By meshing people with technology, our VAS system delivers the Perfect Call Everytime. CanadaDirect delivers ANY TYPE of outbound call at a lower cost, with dramatic improvements to quality, CX, and compliance, while guaranteeing that your Brand Promise is delivered on each and every call…all the time.

---
canada

Company Overview:
Cogeco Communications Inc. is a communications corporation and is the 8th largest hybrid fibre coaxial cable operator in North America.It operates in Canada under the Cogeco Connexion name in Québec and Ontario, and along the East Coast of the United States under the Atlantic Broadband brand (in 11 states from Maine to Florida). Cogeco Communications Inc. provides residential and business customers with Internet, video and telephony services through its two-way broadband fibre networks. Through its subsidiary Cogeco Peer 1, Cogeco Communications Inc. provides business customers with a suite of information technology services (colocation, network connectivity, hosting, cloud and managed services), by way of its 16 data centres, extensive FastFiber Network and more than 50 points of presence in North America and Europe. Cogeco Communications Inc.'s subordinate voting shares are listed on the Toronto Stock Exchange (TSX: CCA).

---
Canada

Company Overview:
ContactCenterWorld.com – is the website for the Global Association for Contact Center and Customer Engagement Best Practices. The association has a truly global footprint and supports 200,000 members from enterprises large and small with ideas, information and support tools including best practice awards, conferences and certification. Join today, FREE personal membership available at this link https://www.contactcenterworld.com/register.aspx and start networking and learning best practices. Contact Center World. (www.ContactCenterWorld.com), The Global Association for Contact Center & Customer Engagement Best Practices.

---
Canada

Company Overview:
DentalX is a full dental office, we offer all dental services from dental cleanings and check ups to complicated extractions and implants. DentalX is an alternative option for the public slightly different from traditional dental offices. We focus more in the preventative side of dentistry by offering longer dental appointments which include oral hygiene instructions in a more extensive way including visuals as well.

---
Canada

Company Overview:
Desjardins: A cooperative financial group in Canada 888 points of service 2,599 ATMs More than 20 entities and business units offering a large range of financial and insurance services in Canada
Role of the Center:
My call center's role is twofold: analyzing credit applications submitted by our merchants and answering questions from our merchants, customers and members about those applications whether they are approved or declined. Offer alternatives and solutions as well as advices on how to better manage your credit.
---
canada

Company Overview:
Global Leadership Development company with a focus on the Active Leadership methodology consisting of Self-Awareness, Leadership Brand & Effective Feedback Delivery Multiple assignments, short and long-term.

---
United States

Company Overview:
IGT, formerly known as GTECH Corporation, began as start-up in Rhode Island in 1980, with a focus on lottery technology. From its roots in the smallest state in the U.S., GTECH quickly grew into the number one global lottery technology business. On April 7, 2015, GTECH S.p.A., the former parent company of GTECH Corporation, completed its acquisition of Nevada-based International Game Technology, a global leader in casino and social gaming entertainment. In connection with the acquisition, GTECH S.p.A. was merged with and into International Game Technology PLC ("IGT PLC") and on that same date, IGT PLC was publicly listed on the New York Stock Exchange under the ticker symbol "IGT." IGT PLC became the parent company of GTECH Corporation, and IGT PLC and its subsidiaries are collectively branded as "IGT." On October 1, 2015, to reflect our unified identity as "IGT," the company name of GTECH Corporation was changed to IGT Global Solutions Corporation.
Role of the Center:
Technical support for customers using our equipment at their site; dispatch technicians for field service; incident management.
---
Jamaica

Company Overview:
Island Outsourcers manages Contact Center and Back Office operations in a variety of industries. Our experienced management team ensures that consistent world-class service levels are upheld. Our core management team is comprised of experienced and committed individuals with over 25 years of engagement in the service sector. We have distilled and integrated five core values that effectively drive our service delivery to clients: reliability, accountability, awareness, service and loyalty. Our hiring process is highly focused on identifying, selecting and retaining an exceptionally driven talent base of agents, back office workers and support staff who are passionate about care. The relationship between Island Outsourcers and each of our BPO clients is managed with both confidentiality and independence. Our commitment to individual attention to the end consumer ensures that your brand perception remains top-of-mind. Our management philosophy is crafted around a specialization practice to further ensure the highest level of service delivery and client enchantment.
Role of the Center:
itelbpo provides full customer-lifecycle, multilingual customer experience management across all traditional verticals with bilingual capabilities. While founded and based in Jamaica, itelbpo also has locations throughout the Caribbean, as well as in the U.S and Mexico. Its acquisition of Granada Corporation in 2017 enabled a work-at-home (WAH) delivery option onshore, which is complementary to its solid nearshore presence. We represent several global brands, including handling reservations and customer care for an internationally renowned hotel chain.
---
Canada

Company Overview:
Shepell·fgi - a provider in health and productivity solutions for over 26 years. Canada's recognized provider in Employee Assistance Programs and Health Management services. We improve health and drive productivity for small, mid-size and large organizations. We do this by understanding the needs of both people and organizations and delivering innovative, high-quality research-based solutions.

---
United States

Company Overview:
NICE inContact CXone™ is a unified cloud customer experience platform. CXone combines Omnichannel Routing, Workforce Optimization, Analytics, Automation and Artificial Intelligence on an Open Cloud Foundation. NICE inContact's solution empowers organizations to provide exceptional customer experiences by acting smarter and responding faster to consumer expectations. NICE inContact's DEVone developer program is the industry's largest partner ecosystem, providing applications from partner companies on the CXexchange marketplace that are designed to integrate with CXone.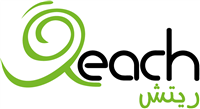 ---
palestine

Company Overview:
Reach is a Palestinian contact center for outsource telecommunications. Established in 2009, Reach is a member of PALTEL companies, offering performance-driven services, through multi-communication channels. Reach handles 45,000 calls per day through the use of our Cisco IPCC Technology system, allocated across 260 seats. Our multi-lingual agents are able to receive and make calls around the world, and are experts in a variety of industries. Company Awards & Recognition: Best Outsourcing Partnership Gold Medal (England, 2011). Best Outsourcing Partnership Gold Medal (Las Vegas, 2011). ISO Security Management Certified.

---
United States

Company Overview:
RealPage provides on demand (also referred to as "Software-as-a-Service" or "SaaS") products and services to apartment communities and single family rentals across the United States.
Role of the Center:
We are the largest centralized leasing and maintenance contact center for the Multi-family and Senior housing industry. Our well trained associates work around the clock as natural extension of our partner's on site teams to field prospect inquiries and resident maintenance requests by phone, chat or email. We never miss an opportunity to deliver exceptional prospect and resident experiences with our friendly and engaging team who believe we have the best job helping people find and enjoy their homes!

---
us

Company Overview:
Vonage (NYSE: VG) is a provider of communications services connecting individuals through broadband devices worldwide. Our technology serves approximately 2.4 million subscribers. We provide communication solutions that offer flexibility, portability and ease-of-use. Our Vonage World plan offers unlimited calling to more than 60 countries with popular features like call waiting, call forwarding and voicemail - for one low monthly rate. Vonage Holdings Corp. is headquartered in Holmdel, New Jersey. Vonage? is a registered trademark of Vonage Marketing Inc., a subsidiary of Vonage Holdings Corp.
---
PRESENTERS
a few of the confirmed speakers include (more to follow)

Christine Whittaker
Morneau Shepell
Senior Manager, Strategy & Innovation | 17 Yrs in the industry.

Stephen McMahon
IGT USA
Workforce Plan Coordinator | 3 Yrs in the industry.

Andrew Pierce
IGT USA
Business Process Analyst II | 3 Yrs in the industry.

Rick Szabo
Cogeco Connexion
Manager - Strategy and Analytics | 17 Yrs in the industry.

Keith Pegarido
Realpage
Team Leader | 15 Yrs in the industry.

Hendry Shai
Island Outsourcers
Head Of operations | 22 Yrs in the industry.

Raj Wadhwani
ContactCenterWorld.com
President | 23 Yrs in the industry.

Seth Potrafka
Realpage
Workforce Analyst | 12 Yrs in the industry.

Dave D'Arcy
Vonage
Senior Director International Customer Support | 19 Yrs in the industry.

Hisham Zaid
Reach Telecom Services
General Manager | 1 Yrs in the industry.

Alexandra Tobar
Desjardins
Senior credit Analyst | 8 Yrs in the industry.

Amy Bennet
Blue Ocean Contact Centers
Director, Sales and Marketing

Tarsha Leherr
Faneuil, Inc.
Senior Vice President - Business Solutions | 19 Yrs in the industry.

Martine Lussier
Desjardins
Section manager | 16 Yrs in the industry.

Sonia Tremblay
Desjardins
Training Advisor | 18 Yrs in the industry.

Annette Miesbach
NICE inContact
Senior Product Marketing Manager | 17 Yrs in the industry.

Antoine Mentha
Desjardins
Senior Director | 17 Yrs in the industry.

Mark Robinson
Ego-Continuum Solutions Group Ltd
Managing Director | 30 Yrs in the industry.

Anaida Deti
DentalX
Ceo/Rdh | 6 Yrs in the industry.

James Lombardi
IGT USA
Team Lead | 8 Yrs in the industry.

Rejean Caron
Desjardins
Specialized Agent | 11 Yrs in the industry.

Deanna Cook
CanadaDirect
Vice President, Business Development | 17 Yrs in the industry.
---
CONFERENCE RELATED VIDEOS
Videos from past events - including a visit from a President of the USA!
2019 Employee Engagement Awards Ver 1
ContactCenterWorld.com Conferences (2 min promo 2019)
ContactCenterWorld.com Conferences (30 sec promo 2019)
Best in the World Awards Gala Dinner Prague 2018
2018 Best in the World Conference Prague Volume 2
2018 Best in the World Conference Prague Volume 1
2018 Best in the World Conference Prague Volume 3
Journey to the Best Contact Centers in the World Awards Finals 2018
2018 ContactCenterWorld.com APAC Awards Gala Highlights
Day 4 - 2018 Next Generation Contact Centers Best in Asia Pacific
Day 3 - 2018 Next Generation Contact Centers Best in Asia Pacific
Day 2 - 2018 Next Generation Contact Centers Best in Asia Pacific
Day 1 - 2018 Next Generation Contact Centers Best in Asia Pacific
2018 Next Generation Contact Centers - Orlando Day 1
2018 Next Generation Contact Centers - Orlando Day 3
2018 Next Generation Contact Centers - Orlando Day 2
WOW Comments - NEXT GENERATION Contact Center & Best Practices Event
2018 Next Generation Contact Centers - Berlin Day 3
2018 Next Generation Contact Centers - Berlin Testimonials
2018 Next Generation Contact Centers - Berlin Day 2
How To Set Up & Update Your Profile - Training Video
President of the USA Speaks at a ContactCenterWorld.com Awards Dinner
ContactCenterWorld.com Conferences - Golden Nuggets!
ContactCenterWorld.com Conferences - Highly Recommended!
ContactCenterWorld.com Conferences - the difference
ContactCenterWorld.com conferences and benchmarking
ContactCenterWorld.com Conferences - Powerful Networking!
ContactCenterWorld.com Conferences - why attend?
ContactCenterWorld.com Conferences - ideas!!
Jaques de Beer of Talksure SA on ContactCenterWorld Events
Malcolm Vining of ABSA on ContactCenterWorld Events
Mthokozisi Nsango Multichoice on ContactCenterWorld Conferences
Edna Pereira Astro on ContactCenterWorld Conferences
Stephen Abbruzzese Concentrix NZ on ContactCenterWorld Conferences
Utku Toprak Teleperformance Turkey on ContactCenterWorld Conferences
Christoph Stolp Tipico on ContactCenterWorld Conferences
Jasmin Aksan Astro on ContactCenterWorld Conferences
Ashil Ajoodha Standard Bank on ContactCenterWorld Conferences
Mthokozisi Nsango Multichoice on ContactCenterWorld Conferences
Stephanie McDonald Concentrix UK on ContactCenterWorld.com Conferences
Martins Gagainis Lattelecom on ContactCenterWorld Conferences
In ONE word what delegates said about our latest event!
---
DELEGATE TESTIMONIALS
EVEN MORE REASONS TO NOT MISS THIS EVENT!
"Best event I've ever attended and I've been in the industry for many years! ...its a learning opportunity and you walk away from it feeling like you are part of an extended family."

Assistant Vice President - Head of IT Customer Service -

"The content is invaluable as you're guaranteed to walk away learning at least one best practice."

Manager, Solutions Centre -
"I do like that it is vendor free! Love the international flair! Like the special guests ... even more international representation than expected ... great job getting people from around the world!"

Sr. Leader, Customer Experience & Loyalty -

"I really like the Contact Center World events. We not only get the chance to hear from Contact Centers around different countries and learn their best practice but also get the chance to network and know new people"

EMEA Service Delivery Manager -

"Always take-aways that I can implement, and nice to benchmark best practices with other companies"

Customer Assurance, Business Analysis Manager -

"Everyone shares so openly and always go away with new ideas to take to my center"

Vice President Operations -

"Broad range of categories with best practices tips, colleagues from other departments could learn a lot by attending."

Workforce Management and Reporting Analyst -
"There is nothing like it for getting advice and best practices from other professionals in the industry."

Senior Director, Technology Training & Support Services -

"The event is very well run and focuses on the attendees and making sure they get as much from it as possible. You don't want to miss any sessions because there are pearls of wisdom in every one. The presenters are all "real life" practitioners and not academics or people who have written books. It's real life examples delivered with passion and a desire to share."

Director, Kansas City Call Center -

"I would recommend this event to anyone in the contact center industry because the information shared is so beneficial for companies wishing to hear best practices and get a feel for what's going on in the industry."

Associate Director -

"Excellent best practice sharing floor, excellent opportunity to connect with a lot of new friends. ... Best communication channel:) "

CEO -

"It has been a great week, thanks everyone for the inspiring presentations!"

EMEA Service Delivery Manager -

"Great insight into what the rest of the industry is doing about challenges that face almost every centre"

Project Manager -

"Hearing directly from the Doers makes a big difference. Get best practices from the industry, develop knowledge from the CC industry"

Global Service Delivery Manager -

"This conference represents an opportunity to better understand the industry in the areas and realities we don't know so much and an amazing opportunity to networking with people all over the world with exciting backgrounds and experiences to share."

Telemarketing Operations & Projects Manager Iberia -

"It is a powerhouse wealth of knowledge (that is cost effective) about Contact Centre Practices from all angles shared willingly & uncut from persons who are in the business or looking to enter the industry."

Manager - Group Client Contact Centre -

"It's great to go to an event where everyone there can relate to you & your work environment. I felt that I took the most away from this one by far. To hear best practices & be able to be interactive with everyone really gave the conference a different feel."

Associate Director -

"Sharing of practices and successes were better than my expectation.
A well run meeting. Presenters were well prepared"

Director -

"This forum provides me with the ultimate Best Practices to take back our business. You have an opportunity to hear from individuals that openly share what differentiates them from others. You are able to gleam so many positive strategies to bring back to your organization & leverage what you learn. The opportunities & networking is huge."

Assistant Vice President -

"The environment is friendly , professional & non threating. You cannot compare this with others as this is truly world class. You are among your peers & also among the best of the best. You can learn new things or validate what you are doing right."

Vice President, Caribbean Contact Centres - English & Spanish -

"You are guaranteed to learn many ways to potentially improve your own call centers in the presentations & workshops & you can keep learning after the event by networking with people who you established working relationships with."

Manager, Customer Care -

"The Networking is incredible. An opportunity to Network with North America's best of the Best. To learn from them and come away a better Industry Professional."

Vice President Customer Relations -

"1/4 days at the contact center world event.Awesome experience so far! ... I believe there are many best practices that can be used to improve the overall morale, engagement, and performance of a contact center. "

Workforce Manager -

"It was at great weekend in Orlando at the Americas conference! I have so many new ideas to take back to my team members."

Senior Service Specialist -

"What a great day... Creating networks..... It's really a great opportunity to be here... Thanks a lot Contact Center World Team..."

Customer Contact Center Manager -

"Happy and proud to be here - Orlando ContactCenterWorld The first day was very good. Everybody in the same mood. Looking forward...."

COO/ Customer Operations -

"Great Day! Great Event!!"

National Customer Service Manager -

"Great first day at the Best in Americas conference. Excellent presentations in day one and looking forward to today's presentations."

Senior Associate - WFM -

---
LEARN FROM THE BEST
hundreds of ideas and best practices
The Latest Best Practices in CX from those leading the field
How to Run a World Class Contact Center
Leadership and Team Management best practices
Social Media Management and how contact centers support the channel
Campaign Management - sales / direct response / outbound programs for CX success
Technology - innovation and solutions that are developed internally for CX and CC 
Customer Loyalty - Improve your service and increase profits
Supporting the CCr for Success - HR, Workforce Planning, IT - how these professionals support the business and how to get more from your teams
Outsourcing - How to work with 3rd party suppliers who support your CX
Help Desks - how they run, how to be a top performer
Training the best ways to engage your staff and therefore improve CX
Employee Engagement - how to engage, motivate and inspire them for success
Home / remote Agent Teams - how to set up programs and run them successfully
       ... a full program designed to help any CX and/or CC professional learn more
           and become more valuable to their company!
      PLUS, You will literally walk away with hundreds of new, refreshing ideas from the best in the region! 
       and remember this is the contact center world's most highly rated event
       - a whopping 100% of delegates say they would recommend it!
---
EVENT BROCHURE
Everything you need to know about this amazing event!
CLICK HERE to download the event brochure 


---
GET YOUR CERTIFICATE
in contact center best practices
Attend the event and you could qualify for this prestigious annual certificate to show off your knowledge. Add a logo to your LinkedIn profile and email to show off your professional status!
We would like to congratulate the members pictured below who are some of our latest recipients of the Certificate in Contact Center Best Practices!
---
Who Should Attend?
Industry professionals looking for best practices and to add value to their company and their career!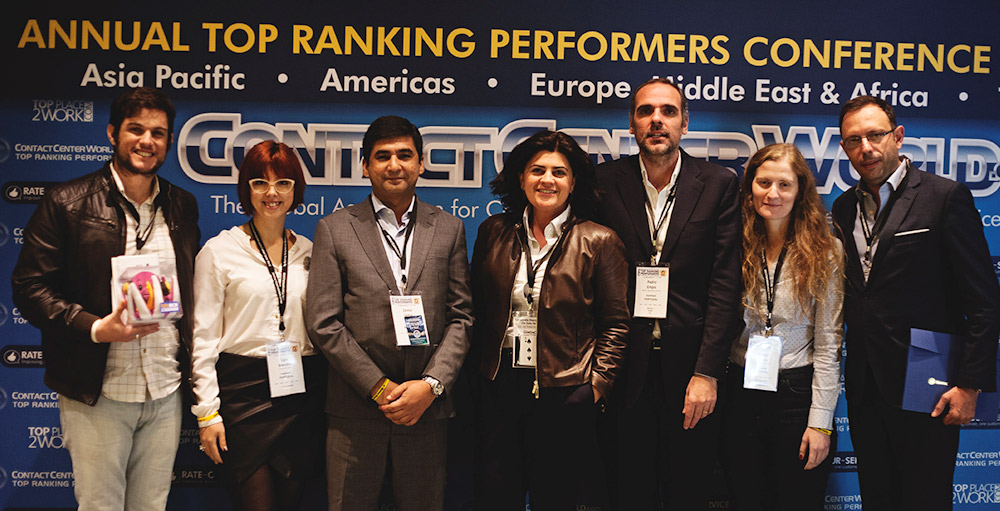 The event is ideal for:
VP's,  Directors, Senior Managers - involved in running or strategy for CX Customer Experience, CC Contact Centers and customer service/sales centers, Help Desks


HR Personnel, Workforce Managers, IT Managers - looking for best practices!


Supervisors/team managers - and even rising stars in your business who are engaged in any aspect of CX or CC!


Consultants - who advise business on CX or CC Contact Centers


Hardware / Software and Service Providers - wishing to learn current trends and challenges
     ... Anyone who either runs, sells to or supports CX / CC operations.
     NOTE: Everyone pays the same - unlike some events where those who sell solutions pay more,
     we treat everyone the same! 
---
Who Typically Attends?
Industry professionals looking for best practices and to add value to their company and their career!
Top professionals from the region including those within the following sectors:
Banking / Finance / Insurance
Government
Utilities
Healthcare
Business Services
Telecoms
Distribution
BPO/Outsourcing
Charity / Not for Profit
Travel / Tourism

Typically we attracted delegates from:

US

Canada

Costa Rica

Brazil

Jamaica

Mexico
---
Awards Gala Dinner
Join in celebrating the best in the industry!
Join us at the awards gala dinner to wrap up the amazing conference! We will have fun and celebrate the best of the best as we recognise this years Top Ranking Performers Awards and present medals and awards to those who are voted the best at the conference! 
---
DELEGATE TESTIMONIAL VIDEOS
Delegates Share their thoughts on these events from ContactCenterWorld.com
2018 Next Generation Contact Centers - Berlin Testimonials
Vera Austin MassMutual on ContactCenterWorld Awards and Conferences
Sara Del Grande Cisco on ContactCenterWorld Awards and Conferences
Antoine Mentha Desjardins on ContactCenterWorld Conferences
Keith Brickell HGS USA on ContactCenterWorld Awards and Conferences
David DeAngelis IGT on ContactCenterWorld Awards and Conferences
Daniel Persuitte MassMutual on ContactCenterWorld Awards and Conferences
In ONE word what delegates said about our latest event!
Magda Cardenas & Andres Martinez - ListenUp Espanol
Heather Marple - Minacs Worldwide
Cassidy Klundt - Sitel
Neal Topf - Callzilla (USA)
Joel Massey - Alorica (USA)
Sorayas Birsett - LoyaltyOne/Airmiles Canada
Paul and Fidel Blue Cross Blue Shield
Fern Jacob of LoyaltyOne
Stacy Bartels of RailEeurope
Anthony Andrade of IGT
Adam Terry of New York Life on ContactCenterWorld.com events
Blue Cross Blue Shield Rhode Island
Walmart
ART.com
Affinion Group
mark-affinion
Desjardins Card Services
Walmart
Sitel
DHL Express (US)
Amway
CGS
Oi (telecommunications)
Blue Ocean Contact Center
Sitel US
BillTrust
BillTrust
Listen Up Espanol
C3
Humana
Aditya Canada
Gtech
Accenture
OI Brazil
IHG
Blue Ocean Contact Center
homero
samantha-panto-mm
david-mccurry-cvs
Alison Goodwine New York Life
Anne Marone British Airways
---
Contact Center Visits!
Combine your attendance with visits to centers at the destination city or en route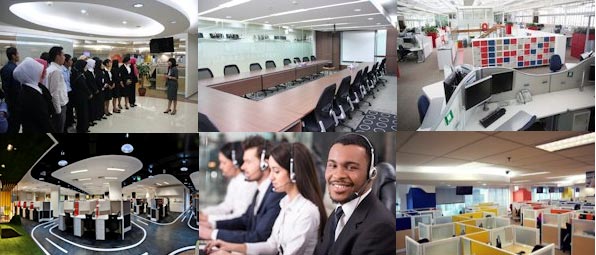 Looking for a custom tour on your travels?

If you want to stop over on your way to one of our events to visit a contact center or two, let us know - we will be glad to see how we can assist you and your group. We also have details of our Contact Center Exchange Program at this page 
---
Help Sell the Idea to your Boss!
How to justify the investment to your leadership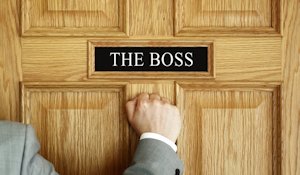 When it comes to this event, sometimes you need a little extra help to persuade your boss this is a really worthwhile investment in your time and the corporate funds.
Remember, this is perhaps the fastest way to learn best practices and if you can take a few ideas back that will help your center, it can pay for itself many times over!
We have a dedicated page with information to help you at this link
---
Added Value - Increase Your ROI
Tools to Help You Get More Out of the Event!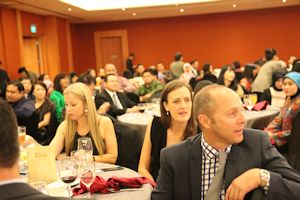 Full access to presentation slides and conference videos* online after the event

We will make sure you are networked with delegates from the event so you can stay in touch post the event using our fantastic online chat and messaging tools!
We offer translation equipment to rent for groups of 4 or more so you can bring along staff members who may not understand English (all sessions in English). Details here
*Videos shared by presenters.
---
Do I need a visa? Click Here
(note if you require a Visa letter from us stating you are attending our event, you can obtain one from our system only after you have purchased a ticket for the event - our system will give ticket holders a link to personalise a letter for immigration that they can use with their visa application. We are not able to issue any letters without a ticket purchase)
---