Conference Overview

Welcome to the No.1 Rated Contact Center Industry event for the entire region of North, Central & South America!


- It's like a MASTERCLASS on Contact Center Best Practices in 3 days! ... attend the entire event and get your Certificate in Contact Center Best Practices!
what to expect at these events! ..watch these videos!



Hear presentations from:

Agero
United States


Blue Cross Blue Shield of Rhode Island
United States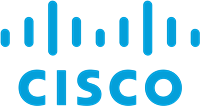 Cisco
United States

Club Auto Ltd.
Canada

Hinduja Global Solutions Ltd.
Hinduja Global Solutions USA
United States

IBEX Global USA
United States


IGT USA
United States

Jarden Consumer Solutions
KM2 Solutions
Honduras


ListenTrust
United States


MassMutual
United States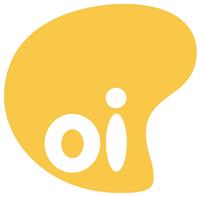 Oi (telecommunications)
Brazil

Optum
United States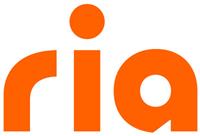 Ria Financial Services Inc.
United States

Scivantage
United States

Telerx
United States


Web.Com, Inc
United States


Whirlpool Corporation
United States

What You Will Learn

The event includes the following tracks:

How to Run a World Class Contact Center
Leadership and Team Management best practices
Social Media Management and the role of the contact center
Campaign Management - sales / direct response / outbound programs for top performance
Technology - innovation and solutions that are developed internally
Customer Engagement - Improve your service and increase profits
Supporting the Center for Success - HR, Workforce Planning, IT - how these professionals support the center and how to get more from your teams
Outsourcing Partnerships
Help Desks - how they run, how to be a top performer
Training in Contact Centers - whats the best ways to engage your staff
Employee Engagement - how to engage staff, motivate and inspire them
Home / remote Agents - how to set up programs and run them successfully

... a full program designed to help any contact center professional learn more and become more valuable to their company!


PLUS!

You get to network with the best in the region


You have access to all conference slides from days you attend


You have a ready made network you are connected to online after the event


You will literally walk away with hundreds of new, refreshing ideas from the best in the region!


and, remember this is the contact center world's most highly rated event - a whopping 98% of delegates say they would recommend it!

Who Should Attend?

The event is ideal for:

VP's, Directors, Senior Managers
involved in running or strategy for contact centers and or customer service


HR Personnel, Workforce Managers, IT Managers
looking for best practices!


Supervisors/team managers
and even rising stars in your contact center!


Consultants
who advise business on contact centers and customer engagement


Hardware / Software and Service Providers
wishing to learn current trends and challenges

... Anyone who either runs, sells to or supports contact center / customer service operations.

NOTE: Everyone pays the same - unlike some events where those who sell solutions pay more, we treat everyone the same!

---

Outline Agenda

The final agenda will be published soon, however here is a summary - It's a MASTERCLASS in Contact Center Best Practices!

People - Recruiting, Training and Engaging Them!
Technology & Strategy - Social media, Technology Innovation, Outsourcing & More
Contact Center & Customer Service Strategies for Small To Mega Centers
Contact Center & Customer Service Strategies for Small To Mega Centers continued (1/2 day)
Industry Gala Dinner & Awards

---

Sponsors Welcome

If you sell hardware, software or services to contact centers and would like to be a sponsor of any of our events, or our Industry Awards, please visit this link for details.

Book early though!


Ticket Prices

Tickets are available NOW at this link and are priced as follows:

| | | | |
| --- | --- | --- | --- |
| | Ticket type | Cost USD | |
| | Full Conference | $1,945 | |
| | Premium Conference | $2,195 | |
| | Gala Awards Ticket only | $325 | |

Full ticket = 3.5 days of conference. Premium includes Full + Gala Awards
Please use the above figures for your 2017 budgets. price is per ticket and tickets cannot be shared. All ticket prices are in US Dollars and are subject to our standard terms of sale.

---

Other Events for 2017

Perfect for those who want to get insights from other parts of the World and / or have colleagues in those regions looking for Best Practice Ideas, Amazing Networking, Benchmarking and Improving Business Performance!

22 May - 26 May 2017. Grange City. London UK

10-14 July 2017. Sutera Harbor. Kota Kinabalu, Malaysia

23 Oct - 27 Oct 2017. Grange City. London UK

---

Amazing Networking

The event is filled with amazing networking activities that are both fun and educational. Hear from others as they share their ideas on how to tackle problems/challenges you may be facing

Plus join us for fabulous networking activities to help you make amazing lifelong contacts

And it does not stop there!

We make sure you are able to connect with every other delegate after the event through our networking tools - for example you can send/receive messages from other delegates and, when you are both online, also start a live chat .... all on the ContactCenterWorld.com website!

---

Tools to Help You Get More Out of the Event

Certificate in Contact Center Best Practices!

Attend the event and you could qualify for this prestigious annual certificate to show off your knowledge. Add a logo to your LinkedIn profile and email to show off your professional status!

Ready made network of around 200 professionals

We will make sure you are networked with delegates from the event so you can stay in touch post the event using our fantastic online chat and messaging tools!

Free Online workbook to save your notes online

---

Who Typically Attends?

Top professionals from the region including those within the following sectors:

Banking / Finance / Insurance
Government
Utilities
Healthcare
Business Services
Telecoms
Distribution
BPO/Outsourcing
Charity / Not for Profit
Travel / Tourism

This event attracts delegates from all over the region - its probably the most multi-national event in Asia Pacific!

Typically we attracted delegates from;



Brazil
Columbia
Jamaica
Costa Rica

This is a major international event with amazing networking. Please use the link below to confirm your place

---

Contact Center Visits!

Looking for a custom tour on your travels?
If you want to stop over on your way to one of our events to visit a contact center or two, let us know - we will be glad to see how we can assist you and your group. We also have details of our Contact Center Exchange Program at this page

---

Bring a Team - Special Group Discounts

Have a team of 3 or more who will benefit from this great event?

We can offer group discounts or special incentives - ask us about Corporate Membership!

---




---

Need Help to Sell the Event to your Boss?

When it comes to this event, sometimes you need a little extra help to persuade your boss this is a really worthwhile investment in your time and the corporate funds.

Remember, this is perhaps the fastest way to learn best practices and if you can take a few ideas back that will help your center, it can pay for itself many times over!

We have a dedicated page with information to help you at this link

---

Translation Services

Habla Espanol? Türkçe konusun?

We offer translation equipment to rent for groups of 4 or more so you can bring along staff members who may not understand English (all sessions in English). Details here

---

Hotel Discounts

We work with the venue to offer special rates to delegates - often better than any travel agent will offer you so make sure you book through us nice and early! We also work with the venues to offer discount rates a few days before and after the event so you can spend some R&R time there!

Pictures from the fabulous Rosen Plaza Hotel
Overseas Visitors
Do I need a visa? Click Here
Visa letters (if required) are available when you confirm details for each ticket holder.