BECOME
A MEMBER
TODAY TO:
Network
Post Content
Enter Awards
+ Much More
CLICK HERE
2022 AWARD WINNING PROFESSIONALS AND COMPANIES SHARE NEXT GEN BEST PRACTICES!
We have gathered the top ranking contact centers from over 80 nations who applied to compete in our global best practice awards to come along and share their best practices! This is your opportunity to see and hear from the very best and take your center, your people and processes to a world class standard (or find out how to maintain world class standards!) - . Join us at this amazing event NOTE: for this event we created special discounted hotel/conference tickets that if purchased separately will cost you considerably more and therefore we highly recommend you purchase one of our special packages. Corporate members are eligible for a discount off Premium or Full conference tickets (including the bundled hotel/conference) as follows: Platinum Plus members $625, Platinum members $500, Gold members $250 and Silver members $125 Available credits for non corporate members reduce down from a maximum of $300 (August) to only $150 for tickets purchased on or after 1st September and before 31st September. No credits are available on or after 1st October. Credits are based on ticket types as shown below. Corporate member discounts and credits cannot be combined in any transactions. HOTEL BOOKINGSWe have negotiated special rates at the Westin and the bundled hotel/conference tickets are the BEST VALUE. If you want to book hotel stays for up to 3 days pre the event or up to 3 days post the event we can assist you and can offer you the same discounted rates (which include breakfast).
Note our rates are as follows- Double occupancy Deluxe room (inc breakfast for 2) US$189 (or US$ 1,131 for 6 nights)- Single occupancy in a Deluxe room is US$159 per night (or US$948 for 6 nights)

The hotel is on its own peninsula and away from the city center but with easy access - just 10 mins walk. Based on personal experience of our President, the city center can be noisy and over crowded in the evenings with teenagers so we recommend the Westin for all valuable business guests! Please book early to avoid disappointment. Contact Sharon - email below this box if you have any special requests
In today's business world, customers can use a number of different channels to contact your company - voice, email, social media, sms etc. Finding the most cost effective and efficient way to manage these interactions is a challenge. Most will end up in the call/contact center or customer service center.


This event, the 17th Annual NEXT GENERATION BEST PRACTICES CX & CC Conference & Expo aimed at those who operate in North and South Americas, Europe, Middle East & Africa, Asia Pacific will help you with award winning strategies and tactics from the best in the region! It's the most highly rated event series for a reason - it's engaging and full of hundreds of practical ideas to help you achieve the NEXT GENERATION of Customer Experience (CX)!


In this NEXT GENERATION Best Practice CX & CC Conference you will hear from the business professionals who manage these challenges for their company and you learn about World Class:
Customer Experience & Loyalty

Employee Engagement Tactics

Social Media Management

Contact Center Operations

Business Leadership

Winning Sales, Marketing and Service Strategies
Find out more below and on the event pages!
LEARN, ENGAGE & NETWORK
in the contact center world's most highly rated event
---
LEARN FROM THE BEST
hundreds of ideas and best practices
---
DELEGATE TESTIMONIALS
EVEN MORE REASONS TO NOT MISS THIS EVENT!
Sales Manager
Sr. Leader, Customer Experience & Loyalty
Manager, Solution Centre
EMEA Service Delivery Manager
Head of Customer Contact
Customer Assurance, Business Analysis Manager
CEO
Analyst
Global Service Delivery Manager
Telemarketing Operations & Projects Manager Iberia
Vice President Operations
Workforce Management and Reporting Analyst
Senior Officer
Retired - Vice President - Scotiabank
Customer Contact Center Manager
Head of Policyholder Services: Life Post Issue
Telebet Support Manager
Senior Director, Technology Training & Support Services
National Customer Service Manager
Director, Kansas City Call Center
Associate Director
EMEA Service Delivery Manager
SVP Network Operation & Quality
Delivery Executive
Project Manager
Manager - Group Client Contact Centre
Executive General Manager - Sales and Operations
Country Director
Associate Director
Head of Cutstomer Services
Customer Care Manager
General Manager - Contact Centres
Head Alternative Direct Delivery Channels
Assistant Vice President
Senior Manager and Head, Contact Center
Manager, Customer Care
CEO
Ceo Ptvads
Workforce Manager
Deputy Director
KPI Manager, Human Resources
Project Director
Director
Business Developement Director
Senior Manager Operations
Vice President of Business Development
Manager of Customer Service Change Management
Chief Services Officer
Head of Development & Optimization of Customer Care Ops
Chief Client Solutions Officer
Senior Manager Digital Customer Experience
Director Performance Optimization and Vendor Management
Director
Retail & Contact Center Development Manager
Business Development and New Operations Division Head
Call Center Line Manager
Customer Service Improvement Manager
Leadership & Personal Development Coach
Head of Retail Customer
CX & CC Best Practices

- from the small to the largest companies, inhouse and BPO's

Emergency Services

& Public Services Centers

Leadership

Customer

Service Best Practices

Setting up and Running Home / Remote Agent Programs

How To Enhance Your Contact Center Quality Scores!

Calling For Success

- Outbound Campaigns For Results!

Technology Innovation

- How Companies Develop Internal Technology Solutions to enhance CX/CC

Incentive Schemes

- Motivating Your Team to Be the Best They Can!

Turning Cost Centers into Profit Centers

Through Sales Campaigns

Self Service Solutions

to enhance CX and Reduce CC Cost

Making the Most of Your Workspace - Designs That Improve Employee Performance!
Recruiting for Your Contact Center?

- Unique and Effective Strategies

Making Outsourcing Work

- Developing a Win:Win Partnership

Developing Customer Loyalty Programs

that Really Work!

Going Green - How to Make Your CC Environmentally Friendly

Social Media Management

through the Contact Center - Building Fans and Managing Service and Sales

How To Drive More Sales Through Sales Management Techniques!

How To Sell More in Your Center! - Top Sales Professionals Explain!

Workforce Planning Best Practices

HR Best Practices

- Getting the Right People and Keeping Them!

Training

- Key Role To Kickstart Performance and enhance CX
---
EARN A CERTIFICATE IN CONTACT CENTER BEST PRACTICES
BUILD YOUR BRAND VALUE AND LOOK LIKE A SUPERSTAR
Attend the event and you could qualify for this prestigious certificate awarded just 4 times a year to show off your knowledge. You will get a certificate and logo valid for 2 years to add to your professional collection. Your colleagues and peers will see you as a contact center superstar as you will also have access to information, ideas, videos from presentations and a fantastic network exclusive to this event - fellow professionals you can ask for advice!
---
Who Should Attend?
Industry professionals looking for best practices and to add value to their company and their career!
Who Typically Attends?
Industry professionals looking for best practices and to add value to their company and their career!
US
UK
Saudi Arabia
South Africa
Czech Republic
Germany
Australia
New Zealand
Thailand
Indonesia
Turkey
Hong Kong
Vietnam
Philippines
Portugal
Russia
Spain
Poland
Ukraine
Canada
India
Greece
China
Mexico
Japan
Malaysia
Bangladesh
---
DELEGATE TESTIMONIAL VIDEOS
Delegates Share their thoughts on these events from ContactCenterWorld.com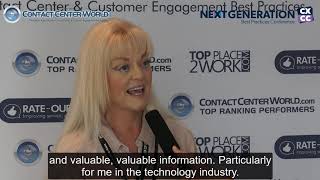 Vendor: I like to know what others are doing with technology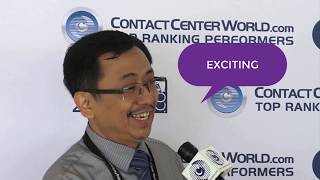 WOW - Join this event!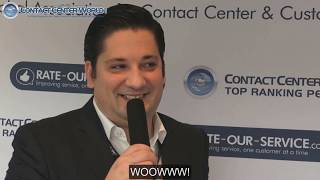 This event is ....!!!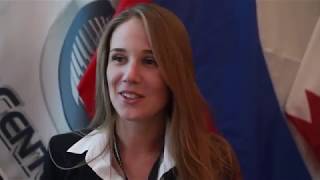 2018 Next Generation Contact Centers - Berlin Testimonials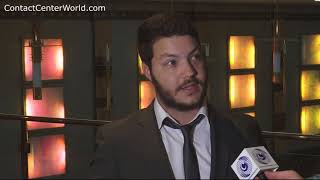 Gerhard Landry of Webhelp on ContactCenterWorld Events
---
Overseas Visitors
Information about Visas and more!
Do I need a visa? Click Here
(note if you require a Visa letter from us stating you are attending our event, you can obtain one from our system only after you have purchased a ticket for the event - our system will give ticket holders a link to personalise a letter for immigration that they can use with their visa application. We are not able to issue any letters without a ticket purchase)
General required documents for Maltese Visa Application
Download Malta Visa application form, fill it completely and with sincerity. You can also fill the Malta Visa application form electronically and then print a hard-copy.
2 photos must be attached; the photo should be of passport format – a recent whole-face capture with a light background. Learn more about photo requirements and specifications for a Maltese Visa.

Two identical photos. Not older than six months.
Photo size: 35x45mm.
In color. No black and white.
Head should take 70-80% of the photo.
Brightly colored background. Light grey is suggested. No patterns.
The applicant should be looking straight at the camera.
Neutral face expression. No smile and mouth closed.
Avoid uniforms or colors matching the background.

Your passport and copies of your previous visas – valid for at least 3 months beyond return date – are required. Your passport must have at least two blank pages.
A copy of your return-ticket reservation. It is not recommended to purchase the ticket before obtaining the visa – if not otherwise required.
Travel medical insurance confirmation of minimum 30,000 € coverage within Malta and the entire Schengen area.
A visa cover letter stating the purpose of visit to Malta and itinerary.
Flight ticket reservation (if applicable)
Proof of civil status (marriage certificate, birth certificate of children, death certificate of spouse, ration card if applicable)
Proof of accommodation for your entire stay in Malta.
Means of subsistence – Proof of sufficient financial means for the period of stay in Malta. According to the information provided by the European Commission, a foreign national who wants to enter the territory of Malta, while applying for a Malta Visa it needs to attest owning 48€/day for the period of stay, to the Malta Embassy or Consulate.
Additional documents required for the most frequent purposes of Malta Visa Application:
Invitation letter with the address and phone number from family member or sponsor in Malta – if applicable.
Bank statement of the last 6 months.
Passport copies.
Malta Visa for Business Purposes:
Invitation letter from the Maltese company you will be visiting and their detailed address in Malta accompanied with the dates of your visit.
A certificate from your employer stating/allowing your business travel.
If there were previous trade relations between the two companies, proof of such events must be provided.
Business bank statement of the latest 6 months.
Memorandum and Article of Association in original certified copy (registered with joint stock companies) Trade License (first issued and present renewal), Proprietorship/Partnership documents.
Regarding the applicant's expenses during stay in the Schengen zone, either the employer or the partner company must state coverage of expenses on the letter or invitation.
---