2019 Top Ranking Performers Present:

CONTACT CENTER & CUSTOMER ENGAGEMENT
BEST PRACTICES
JULY 15-19 PHUKET
BOOK NOW!

and save up to $300
Welcome to the HIGHEST Rated Contact Center & CX Event!
100% Case Study - AWARD WINNING IDEAS from the best around the World
Fantastic NETWORKING, CERTIFICATION & TOOLS to help you today and tomorrow!
Conference Overview
LEARN, ENGAGE & NETWORK
in the contact center world's most highly rated event
Past Presenters included:
Below is a list of companies who have shared their amazing best practices with conference delegates. Each is an award winning company and when you attend one of our events you hear ideas you just don't get anywhere else - its almost like you are visiting the best contact centers in the world and getting their best ideas in minutes - so, delegates take away hundreds of ideas from our events!
Malaysia

Company Overview:
The AIA Group is a leading life insurance organisation in Asia Pacific that traces its roots in the region back more than 90 years. It provides individuals and businesses with products and services for life insurance, retirement planning, accident and health insurance as well as wealth management solutions
Role of the Center:
The role of our Contact Center is as a one-stop-shop for all our customer's protection and financial security needs at every life stage. In addition to this, we also have a team handling customer retention. In short, we manage internal and external customers of my company and this includes assisting on anything and everything our customers need.financial solutions including The Contact Center has 150 seats in total where we manage inbound calls as well as make outbound customer retention calls. We call ourselves Generation CX and We commit to Deliver a Personalized and Trustworthy experience to customers, first time, every time. We do this by 1)Taking Personal Responsibility, 2) Making, Embracing & Keeping Promises, 3)Trusting and Empowering People and 4) Always Thinking Customer.

Indonesia

Company Overview:
From a constitutional standpoint, Bank Indonesia's status as an independent institution is not parallel with higher state institutions such as the House of Representatives, National Audit Office and Supreme Court. Bank Indonesia's status is also unlike any State Department as Bank Indonesia's official position is separate from the Government. Such special status is required to enable Bank Indonesia to perform its roles and functions as the Monetary Authority more effectively and efficiently. With respect to its relationship with the President and House of Representatives, at the beginning of each financial year Bank Indonesia delivers in writing an evaluation of monetary policy implementation and future monetary policy planning.
Role of the Center:
Contact Center Bank Indonesia, called BICARA, was established in October, 28th 2013. As part of the Public Information (KIP) Law enforcement and also to support the Open Government Indonesia (OGI) program that launch by the President through the integration of public information services in all ministries and state institutions, we develop our contact center in Year 2013. Our contact center role as strategic solution for the dissemination and control the flow of public information services. In the era of openness information, public institutions have to fulfil public needs of related information. Disclosure of such information is not only mandated by the Law on Public Information (KIP), but also encourage people to be involved in the formulation stage of public policy. Stakeholders can connect with us through multiple media channels, such as: telephone, mail, walk-in, mail, fax, twitter, Facebook, YouTube, and Instagram. Besides the presence of the Contact Center, we also provide added value to the community and demonstrate consistency in the realization of public disclosure that participate in the various activities of socialization and education to the community.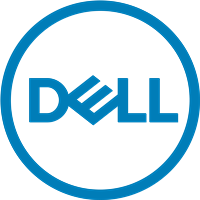 India

Company Overview:
Incorporated in 1996, Dell India has been among the fastest growing technology companies in the country. An engine for Dell's global growth, Dell India is a strategic component of Dell's transformation into a true IT solutions partner and a 'trusted IT advisor' focused on end-to-end offerings. With over 27,000 team members, Dell India is the largest operation for Dell outside the US and has presence across eight cities – Bangalore, Hyderabad, Delhi, Pune, Noida, Coimbatore and Chennai. Dell has invested significantly in building end-to-end solutions and delivery capabilities - sales & marketing, manufacturing hub, Dell Services, R&D Centre, Customer Contact Centers, Dell IT, Global Analytics and Global Financial Services – besides setting up a distribution network of commercial and retail channel and a service network that spans over 650 locations across India.
Role of the Center:
Dell routes technical support queries on products for the Consumer & Commercial market according to component-type and to the level of support purchased: - Basic support provides business-hours telephone support and next business-day on-site support / Return-to-Base, or Collect and Return Services (based on contracts purchased at point of sale) - Dell Premium Support / ProSupport provides 24x7x365 telephone and online support, a selection of 4 or 6-hour onsite support after telephone-based troubleshooting, and a Mission Critical option with two-hour onsite support, for customers who choose the highest level of support for their most critical hardware assets. In addition, the company provides protection services, advisory services, multi-vendor hardware support, how-to support for software applications, collaborative support with many third-party vendors, and online parts and labor dispatching for customers who diagnose and troubleshoot their hardware.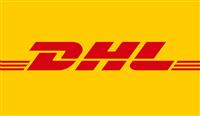 Vietnam

Company Overview:
DHL Supply Chain Vietnam, a fully owned subsidiary of DHL, is a logistics provider in Vietnam with an experience of more than 10 years, offering end-to-end logistics and supply chain services, a commitment to operational excellence and local market expertise.
Role of the Center:
1. Handle customers' inbound calls on inquiries (DHL Express products and services, freight quotation, customs regulations, suppliers), bookings, tracking of shipment status, complaints. 2. Revenue generation (through Upselling of Time Definite Express products, Insurance) 3. Handle track & trace requests which need cross-function/ cross-country working, complaints and claims, customer's contact on DHL website, post on DHL Facebook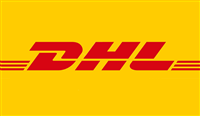 Bangladesh

Company Overview:
DHL is part of Deutsche Post DHL and is the Logistics Company for the world. DHL is the global market leader in the logistics industry. DHL commits its expertise in international express, air and ocean freight, road and rail transportation, contract logistics, and international mail services to its customers.
Role of the Center:
This contact center receives inbound calls and supports customers to book a shipment, to provide any status update of a shipment, to assist with pre-shipment queries, suggest products that best suits customers' need. The center also generates sales lead for the company and creates opportunities to upsell products. The mission for the contact center is to become a key differentiator to customers which will lead them to prefer the DHL Express Service over their competitors'. To achieve that mission, the standards of the contact service center are set at high level and KPIs are tracked to ensure that the standards are met. Staffs are well trained for both technical and soft skills.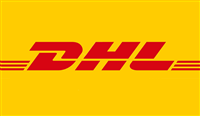 Pakistan

Company Overview:
DHL Express division transport time-sensitive documents and goods reliably from door to door via fixed routes and using standardized workflows. Our network spans more than 200 countries and territories in which more than 100,000 employees serve over eight million customers. DHL Express Pakistan started its inbound operations under the name 'DHL International' in 1979. Deutsche Post DHL took 100% ownership in 2008. Currently Serving across 22 cities across the country with over 50 Service Points, more than 120 vehicles and a workforce of over 500 and boasting the following certifications/distinctions:
Role of the Center:
The Contact Center for DHL Express Pakistan undertakes the following broad categories of functions: Complaint Management & shipment tracking services for Customers who have shipped using DHL Express Taking Service Inquiry calls from Cash/Account customers and converting them into bookings Up-selling value added services in order to enhance the customers' experience and maximize product revenues
Indonesia

Company Overview:
The Directorate General of Taxes (the DGT) Contact Center holds a strategic position as a channel to provide supports for the existing taxpayers and potential taxpayers in the forms of providing information and education, managing complaints, and carrying out persuasive campaigns to the society on the benefits of taxes for the Indonesian economic growth.
Role of the Center:
Our Contact Center established in 2008 as a mandate from our President of the Republic of Indonesia in order to support investment climate in Indonesia. Firstly, we only have limited resources with 10 staff and just served limited numbers of our customers. Now, our center holds a strategic position as a channel to provide supports for the existing taxpayers and potential taxpayers in the forms of providing information and education, managing complaints, and carrying out persuasive campaigns to the society on the benefits of taxes for the Indonesian economic growth. Our center has been heavily involved in expanding the database, validation phase, and maintaining the database to deliver a robust system that significantly contributes to the improvement the taxpayer compliance level. In summary, our center has been gradually evolving into the MAIN COMMUNICATION CHANNEL between taxpayers and the Indonesian government for various taxation matters.

Bangladesh

Company Overview:
Genex Infosys is managed by a group of young and dynamic people having extensive knowledge and global exposure in the field of BPO and IT services. Genex is the largest BPO Company in Bangladesh is an institute in itself, where in industry leaders are created by following global best practices and high level of professionalism. Genex- Emphasizes on-
Role of the Center:
The role of the contact center in diversified into customer onboarding, customer service through conventional channels such as voice as well as digital channels such as email, sms, webchat, vsocial media, viber, twitter etc

China

Company Overview:
Guangzhou public service hotline 12345 is a public service platform of Guangzhou municipal government, which includes government consultation, people's livelihood, government and people interaction, complaint reporting and efficiency monitoring. According to the "government procurement, service outsourcing operation management mode, the hotline by the Chief Management Office of Guangzhou Municipal People's Government shall be responsible for the specific management and supervision by the China Telecom as a supplier to undertake the hotline call center platform, customer service team, business operations management, multi channels and intelligent building outsourcing services.
Role of the Center:
Our role of the contact center is support customers. We provide Guangzhou citizens civic service inquiry and processing, compliant and advice collecting.

Hong Kong

Company Overview:
HKT is Hong Kong's major telecommunications service provider and operator in fixed-line, broadband and mobile communication services. It meets the needs of the Hong Kong public and local and international businesses with a wide range of services including local telephony, local data and broadband, international telecommunications, mobile, and other telecommunications businesses such as customer premises equipment sales, outsourcing, consulting, and contact centers. HKT offers a unique quadruple-play experience in Hong Kong delivering media content on its fixed-line, broadband Internet access and mobile platforms jointly with its parent company, PCCW Limited. HKT also provides a range of innovative and smart living services beyond connectivity to make the daily lives of customers more convenient, whether they are at home, in the workplace, or on the go.
Role of the Center:
Our contact center is an inbound team for sales to promote our telecommunication product including Broadband, Fixed Line and Pay Television entertainment, namely Quadruple Play. We are one of the largest sales base contact center in telecommunication industry in Hong Kong. Our center have multi-channel to communicate with our customer, including hotline, online live chat, social media and even face-to-face service. Our multi-channel allow our customers to contact with us in everywhere at every-time. We also need to analysis the trend and plan for different campaign to maximize the sales opportunity in the telecommunication market. In 2016. Our center handling around 1,906,000 inbound calls, and 3,000,000 outbound calls.
India

Company Overview:
ICICI Lombard General Insurance Company Limited is a joint venture between ICICI Bank Limited, second largest bank of the country and Fairfax Financial Holdings Limited, a diversified financial services company engaged in general insurance, reinsurance, insurance claims management and investment management. We are the largest private sector general insurance company in the country with a Gross Written Premium of Rs 83.07 billion (FY 2016). The company issued over 15.80 million policies and settled over 1.62 million claims as on March 31, 2016.
Role of the Center:
Our Contact centre is christened as Customer relationship Team (CRT). The senior management of ICICI Lombard took a strategic decision to in-house the contact centre to deliver superior customer experience and CRT was established. We believe in delivering superior customer experience at all times. Keeping in mind the nuances of customer's business and individual needs, best suited and customized risk solutions are provided. Whilst religiously introspecting on our own processes to give ease to our customers, we also adapt best practices from other industries and our competitors.In the pursuit of being deeply customer centric, we consistently revisit our processes to explore the possibility of introducing innovative technology and to deliver solutions to the customers swiftly. We set our standards high by being sensitive to our customer at his hour of need. We introduce new practices to introspect ourselves to take corrective measures wherever required. Innovation is put to use by integrating multiple applications to facilitate the CRM with a single interface (Bridge) which will provide all vital information in one single view. This enhances the quality of interaction with our customers and it also helps us to reduce repeat calls.
Japan

Company Overview:
NTT Communications provides a broad range of global networks, management solutions and IT services to customers worldwide. The company is renowned for reliable, high-quality security, hosting, voice, data and IP services, as well as expertise in managed networks and leadership in IPv6 transit technology. NTT Communications' extensive infrastructure includes Arcstar™ Global IP-VPN and Global e-VLAN, as well as a Tier-1 IP backbone reaching more than 150 countries in partnership with major Internet service providers.
Role of the Center:
Our hybrid contact center was launched in 2002 and we support customers.

Myanmar

Company Overview:
We are committed enriching people's lives. We are passionate about the ability of our technology to enable human growth in the communities we operate in. We are a community-focused business so we have a responsibility to our customers to help contribute to the social and economic development of the communities we operate within. Even though we are bringing the world's most advanced 3G technology to Myanmar, we are more than just Technology. Our people make the difference in our business. We are building a Myanmar business with Myanmar people to help us serve our Myanmar customers to the very best of our ability. Our promise is to continue to build our relationship with you in a caring, connecting and challenging way.
Role of the Center:
The main role of our contact centre is to provide customer service and experience to all of the Ooredoo Myanmar customers and prospects. This includes providing care to our Consumer, B2B Trade and VIP segment ensuring all of whom receive a market leading customer service. For each one of these segments we adopted a different approach ranging from self-service/high deflection to high value add/personal almost concierge service; with this in mind each segment had a separate target for cost to serve which ensured that from a budget perspective there was never pressure post launch to dilute our service provision. From launch our contact centre has provided support to our customer base via telephone, email and fax. In addition to these channels we also launched with a full social support suite for our customers which combines Facebook, Viber including ChatBot as well. This has resulted in 70% of all customer care interactions today being handed through our digital channels. Ultimately this complete service provision has resulted in customer satisfaction scores exceeding 80% and Ooredoo Myanmar's Cotact Centre being recognized in Myanmar for becoming a service experience role model in Myanmar not limiting only to the telecom sector.

Indonesia

Company Overview:
PT Angkasa Pura II (Persero), is one of the State-Owned Enterprises engaged in airport service and airport-related services in the West part of Indonesia. The establishment of Angkasa Pura II aims to carry out the management and operation of airport services and airport-related services by optimizing the empowerment of its own resources and the implementation of good corporate governance practices. Angkasa Pura II has managed 14 airports. As a State-Owned Enterprise, Angkasa Pura II always performs its obligation to pay dividends to the state as shareholder. Angkasa Pura II also always committed to provide service and consumer protection to airport service users, implement good corporate governance practices, improve employee and family welfare and increase social awareness to the general public and the environment around the airport through Corporate Social Responsibility program.
Role of the Center:
Our Contact Center has evolved from traditional Call Center as complaint logging department, now already have a strategic role within the Angkasa Pura II corporation. In the end of Year 2017, in supporting Angkasa Pura II company Giant Goals the Year 2020, the management established new organizational structure that managing the Contact Center 138. One of the biggest change was the transformation of Airport Contact Center from a sub-division into a division which handled call center voice, non voice interaction, social media, and aiming to customer's engagement. Airport Contact Center should become an operational vehicle for all units in our company, authorize to follow up all complain in a reasonable response time.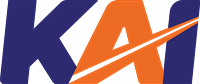 Indonesia

Company Overview:
PT Kereta Api Indonesia is a site owned company, the one and only railway transportation in Indonesia. We built contact center on April 1st 2010. Because the company changed its focus from profit oriented to customer oriented and implementing Law no.23 of 2007 regulations on minimum service standards.
Role of the Center:
Contact center become the memorable service that gives information, education, help the ticket reservation, and problem solving to the customer. It becomes a bridge to provide information and interaction between company and customer.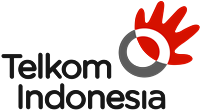 Indonesia

Company Overview:
Telkom Indonesia is the telecommunication business unit mainly focused in fixed line telephony, internet and data communications. It is also the parent company of the Telkom Group, which is engaged in a broad range of businesses that consist of telecommunication, multimedia, property and finance services. As well as opening new revenue streams for the company, Telkom's focus on delivering IME also represents Telkom's contribution to the economic and social development of the nation. Telkom customers are divided into Three Groups: Consumer Service Division, which handles personal customers. Business Service Division, which handles the business customers (Small, Medium, Enterprise). And the third, Corporate service division, which handles TELKOM Corporate customers. Each division has its own contact center. Contact Center.
Role of the Center:
Role of YOUR contact center (i.e. support customers, sell products etc - please outline for judges) CC 147 is one of TELKOM contact center for Consumer Member. It provided CC 147 for Contact center for 24/7, which held Inbound Services, Outbound Services, and Engineering Services. Outbound Services had a task to profile the customer characteristic and their needs of telecommunication product. After they doing profiling they can selling product that needed by the customer, and also caring their product. Our Outbound services were not just about sales, but it's more like a Consultant. Inbound had a task to help customer troubleshooting problem, oversee Provisioning and interference ticket, and also serve TELKOM products information and it's registration. And the last are Engineering agent, they had a task as a help desk that squire product activation, coordination with other backroom area, and also maintaining the Infrastructure network for TELKOM Business Customer

Indonesia

Company Overview:
BCA was first founded on 21 February 1957 as Bank Central Asia NV. The Indonesian Banking Restructuring Agency (IBRA) took over BCA in 1998. Thanks to its management's business sagacity and shrewd decision making, full recovery was accomplished later in the same year. In December of 1998, third-party funds were back at the pre-crisis levels. BCA's assets stood at Rp 67.93 trillion, as opposed to Rp 53.36 trillion in December 1997. Public confidence in BCA was fully restored, and BCA was released by IBRA to BI in 2000.
Role of the Center:
Halo BCA hold the vision To be a Contact Center that are reliable in providing continuous quality services, exceeding customer expectations and meet the standards of world-class Contact Center services. To achieve that vision, Halo BCA has three mission : (1) To provide competent human resources and innovative technologies and appropriate, (2) Implement world-class Contact Center, (3) Providing the best banking solutions in order to create a very satisfying Customer experience. Halo BCA is designed to be able to provide fast and accurate solution. We operate 24/7 and can be reach by phone, email, fax, video call, twitter and web. Halo BCA services : banking, credit card, electronic banking, credit consumer, bancassurance, Islamic banking/syariah, branches, outbound calls, and many more. The key to successful Halo BCA is our reliable team with up to date technology to provide any solution to any problems Customer may have. Halo BCA contact center as the channel, PT Bank Central Asia,Tbk as the organization and also the community where we are grow and at the end bring value to the country level. Halo BCA has received many awards in Indonesia and at the world level. Halo BCA has become a Role Model for branches and contact center industry. Many companies in Indonesia and from other countries visit our contact center for benchmarking and sharing with us. So in summary, Halo BCA role is supporting services, provide value added interaction, support for Customer growth, and contributing to all aspect of business and country.

Philippines

Company Overview:
Located in Dallas, RealPage provides on demand (also referred to as "Software-as-a-Service" or "SaaS") products and services to apartment communities and single family rentals across the United States.
Role of the Center:
We are the largest centralized leasing and maintenance contact center for the Multi-family and Senior housing industry. Our well trained associates work around the clock as natural extension of our partner's on site teams to field prospect inquiries and resident maintenance requests by phone, chat or email. We never miss an opportunity to deliver exceptional prospect and resident experiences with our friendly and engaging team who believe we have the best job helping people find and enjoy their homes!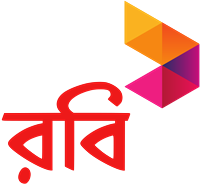 Bangladesh

Company Overview:
Robi Axiata Limited is the second largest mobile phone operator of Bangladesh and the first operator to introduce GPRS and 3.5G services in the country. The company has introduced many first of its kind digital services in the country and has invested heavily in taking mobile financial services to the underserved communities in the rural and semi-urban areas.

India

Company Overview:
Teleperformance in India, established in 2001, is the leading provider of outsourced Omnichannel Customer Experience at every single opportunity. Known for its quality offering and outstanding people practices, Teleperformance in India evolved into the preferred offshore contact center outsourcing option for English speaking nations. It is also a known name within the domestic market for its full suite of solutions extended in English and 10 regional languages including Bengali, Gujarati, Hindi, Kannada, Malayalam, Marathi, Oriya, Punjabi, Tamil and Telugu.
Role of the Center:
With operations spread across Gurgaon, Indore and Jaipur, over 13,000+ Teleperformers deliver Omnichannel Customer Experience, with solutions ranging from Customer Care, Technical Support, Debt Collection, Customer Acquisition, Social Media Solutions, Data Analytics and Back-Office and other specialized services to ensure consistent positive customer interactions.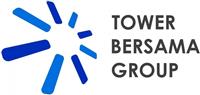 Indonesia

Company Overview:
Tower Bersama Group is one of few leading independent tower companies in Indonesia. Our principal business is leasing space for antennas and other equipment for wireless signal transmission at tower sites under long-term lease agreements. The Services now converting to provide overall solution of telecommunication provider needs. We also provide telecommunications operators with access to our Distributed Antenna System ("DAS") networks in shopping malls and office buildings in major urban areas.
Role of the Center:
In Year 2015 we build Contact center as part of Problem Solving / Resolution Center in our company to accept, record and follow up the complaints from our telco customers. But in Year 2016, Senior Management decided to revamp the Strategy of Contact Center not as part of Resolution Center but as the Centralized Point of all Business/Commercial activities in our company. As we upgrade and improve our Company Business from towering Supply to the Solution Network Operation Center or sometimes called as Network Operation Center (NOC) we are upgrading and improving our Contact Center role and competitive strategy. Thus putting our Contact Center now called as NOC Contact Center and under direct supervision of Director Commercial and matrix reporting to the CEO, Operation Director, Risk Management Director and Finance Asset Director.
To view details about the company and their contact center, use the scroll tool below.
AIA Berhad
Malaysia


Bank Indonesia
Indonesia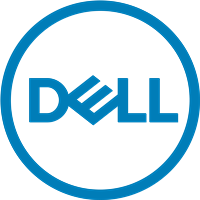 Dell India
India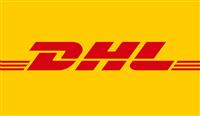 DHL - VNPT Express Ltd.
Vietnam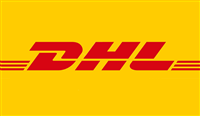 DHL Express Bangladesh
Bangladesh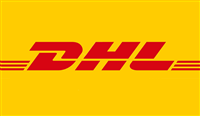 DHL Express Pakistan (PVT) Limited
Pakistan

Directorate General of Taxes
Indonesia


Genex
Bangladesh


GUANGZHOU PUBLIC SERVICE HOTLINE 12345
China


HKT
Hong Kong

ICICI Lombard General Insurance
India

NTT Communications Corporation
Japan


Ooredoo myanmar
Myanmar


PT Angkasa Pura II
Indonesia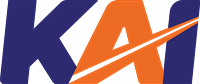 PT Kereta Api Indonesia
Indonesia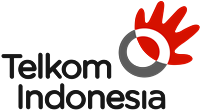 PT Telekomunikasi Indonesia
Indonesia


PT. Bank Central Asia, Tbk
Indonesia


Realpage
Philippines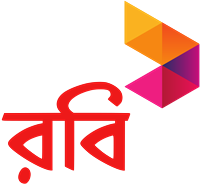 Robi
Bangladesh


Teleperformance India
India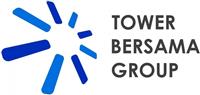 Tower Bersama Group
Indonesia

---
PRESENTERS
a few of the confirmed speakers include (more to follow)
Erni Sylviane Purba
PT Kereta Api Indonesia
Manager Customer Relation & Digital Community
Julian Michael Gerrads
PT. Bank Central Asia, Tbk
Supervisor | 12 Yrs in the industry.
Jayanti Zainal
PT. Bank Central Asia, Tbk
Digital Sales and Service Manager | 12 Yrs in the industry.
Marilyn Christine
Indonesia Financial Services Authority
Head of Integrated Customer Services
Wuri Kusharjanti
PT. Bank Central Asia, Tbk
Assistant Vice President | 13 Yrs in the industry.
Nugroho Agung Prasetyo
PT. Bank Central Asia, Tbk
Project Manager | 10 Yrs in the industry.
Laurensia Yoan Destalinda
Bank Indonesia
Manager
Emanuel Anggit Kristian Nugroho
PT. Bank Central Asia, Tbk
Assistant Manager | 10 Yrs in the industry.
Jennifer Liestiawan
PT. Bank Central Asia, Tbk
IT Specialist
John Ng
HKT
Team Manager | 20 Yrs in the industry.
Andi Tri Sutrisno
Bank Indonesia
Senior Trainer Officer | 5 Yrs in the industry.
Mutia Balkis
Bank Indonesia
Workforce Support Staff | 6 Yrs in the industry.
M. Hafiedz Amrulloh
PT Telkomunikasi Indonesia
Assistant manager | 7 Yrs in the industry.
Dipto Ghosal
Genex Infosys Limited
Vice President | 10 Yrs in the industry.
Tongam Lumban Tobing
Indonesia Financial Services Authority
Director of Policy and Investigation Support
Tomohiro Okamura
NTT Communications Corporation
Corporate planning | 19 Yrs in the industry.
Silvia Sri Mustika
Bank Indonesia
Assistant Director
Reni Septiana
PT. Bank Central Asia, Tbk
Senior Vice President | 21 Yrs in the industry.
Asad Qasmi
DHL Express Pakistan (PVT) Limited
Customer Contact Center Manager | 12 Yrs in the industry.
Junanto Herdiawan
Bank Indonesia
Director Communication Department | 24 Yrs in the industry.
Dameria Gultom
PT. Bank Central Asia, Tbk
Senior Manager | 13 Yrs in the industry.
Maria Lourdes Domingo
Realpage
Chat Center Operations, Director - RealPage Contact Center | 14 Yrs in the industry.
Faizatul Asmah Jaafar
Maybank
Business Resource Executive
Aris Pramono
PT Telkomunikasi Indonesia
Contact Center Manager | 10 Yrs in the industry.
Suryatiningsih
Bank Indonesia
Analyst Staff | 5 Yrs in the industry.
---
CONFERENCE RELATED VIDEOS
Videos from past events - including a visit from a President of the USA!
Best in the World Awards Gala Dinner Prague 2018
2018 Best in the World Conference Prague Volume 2
2018 Best in the World Conference Prague Volume 1
2018 Best in the World Conference Prague Volume 3
Journey to the Best Contact Centers in the World Awards Finals 2018
2018 ContactCenterWorld.com APAC Awards Gala Highlights
Day 4 - 2018 Next Generation Contact Centers Best in Asia Pacific
Day 3 - 2018 Next Generation Contact Centers Best in Asia Pacific
Day 2 - 2018 Next Generation Contact Centers Best in Asia Pacific
Day 1 - 2018 Next Generation Contact Centers Best in Asia Pacific
2018 Next Generation Contact Centers - Orlando Day 1
2018 Next Generation Contact Centers - Orlando Day 3
2018 Next Generation Contact Centers - Orlando Day 2
WOW Comments - NEXT GENERATION Contact Center & Best Practices Event
2018 Next Generation Contact Centers - Berlin Day 3
2018 Next Generation Contact Centers - Berlin Testimonials
2018 Next Generation Contact Centers - Berlin Day 2
How To Set Up & Update Your Profile - Training Video
President of the USA Speaks at a ContactCenterWorld.com Awards Dinner
ContactCenterWorld.com Conferences - Golden Nuggets!
ContactCenterWorld.com Conferences - Highly Recommended!
ContactCenterWorld.com Conferences - the difference
ContactCenterWorld.com conferences and benchmarking
ContactCenterWorld.com Conferences - why attend?
ContactCenterWorld.com Conferences - Powerful Networking!
ContactCenterWorld.com Conferences - ideas!!
Jaques de Beer of Talksure SA on ContactCenterWorld Events
Malcolm Vining of ABSA on ContactCenterWorld Events
Mthokozisi Nsango Multichoice on ContactCenterWorld Conferences
Edna Pereira Astro on ContactCenterWorld Conferences
Stephen Abbruzzese Concentrix NZ on ContactCenterWorld Conferences
Utku Toprak Teleperformance Turkey on ContactCenterWorld Conferences
Christoph Stolp Tipico on ContactCenterWorld Conferences
Martins Gagainis Lattelecom on ContactCenterWorld Conferences
Jasmin Aksan Astro on ContactCenterWorld Conferences
Ashil Ajoodha Standard Bank on ContactCenterWorld Conferences
Mthokozisi Nsango Multichoice on ContactCenterWorld Conferences
Stephanie McDonald Concentrix UK on ContactCenterWorld.com Conferences
In ONE word what delegates said about our latest event!
---
DELEGATE TESTIMONIALS
EVEN MORE REASONS TO NOT MISS THIS EVENT!
Franxis Erika Murtiasari
Directorate General of Taxes
Trainer
Good for knowledge & networking. Excellent and proud to be here
Cheryl Paul
AIA Berhad
Head of Customer Contact | 18 Yrs in the industry.
Truly superb event. Meeting global peers from all over the world, sharing ideas and best practices was spectacular
Janice Valicia
PT VADS Indonesia
Analyst | 8 Yrs in the industry.
Speechless....but its amazing event. We can learn something from other company especially for contact center industries...and we can connecting people
Astrid Mardagiono
Bank Indonesia
Senior Officer | 4 Yrs in the industry.
This conference is full of ideas and knowledge sharing. Very good job and keep the spirit up
Derek Chan
The Hong Kong Jockey Club
Telebet Support Manager | 24 Yrs in the industry.
Amazing and great event Good opportunity to understand best market practices and expand social networking.
Arman Hazairin
Garuda Indonesia
Solutions & Business Development Director | 10 Yrs in the industry.
Enormous amount of ideas and inspirations, also great networking
Stephen Abbruzzese
Concentrix New Zealand
Delivery Executive | 5 Yrs in the industry.
I really enjoyed the conference as it exceeded my expectations. I got a lot of takeaways from it. You really do put on a good show and I do like that it is different to traditional conferences
Edna Pereira
Measat Broadcast Network
AVP, Employee Experience | 28 Yrs in the industry.
Good opportunity for us to know our counterparts from other countries in the call centre industry and learn the different practices in the various centres.
Evi Riawati
PT Bank Mandiri Persero Tbk
VP | 21 Yrs in the industry.
A lot of new idea of best practice from the best in industry
Joanna Thomas
iSelect Pty Ltd
Executive General Manager - Sales and Operations
The event far surpassed my expectations and is the most valuable contact centre conference I have attended. It was wonderful to be in a room with people who are working in the same industry, who face similar challenges & who have come up with innovative solutions.
Angie Tay
Teledirect Pte Ltd
Country Director
An event whereby all Contact Center industry experts gather to share & learn best practices from each other. A place where you can compare if your center can do differently from others & how you can elevate your current performance level.
Takeshi Nakamura
SMBC Nikko Securities Inc
Head of Cutstomer Services | 13 Yrs in the industry.
Yes. It was the most profitable conference for us. We learnt best practices of the global standard. We think there is not another conference as good as this. Yes. It was the most profitable conference for us.
Antoine Casgrain
St George Bank
General Manager - Contact Centres
I attend the odd Contact Centre conference form time to time. It's always the same speakers & they or their organisation are not necessarily the best at what they do. You only have the best so it is truly value for money!
Pauline Low
NTUC Income
Senior Manager and Head, Contact Center | 19 Yrs in the industry.
I believe that this event is truly a platform where it is not vendor-driven but for industry practitioners who are passionate about what they do to share & inspire others.
Heath Lee
OCIS Fiji
CEO
If you work in the Contact Centre industry - then get- involved with ContactCenterWorld - the conferences are awesome in terms of sharing Best Practices.
Saravanan Belusami
Vads Berhad
General Manager | 15 Yrs in the industry.
It has been another awesome day.Fantastic presentation by respective presenters.
Sam Zuccarello
Optus
KPI Manager, Human Resources | 17 Yrs in the industry.
What a fantastic night to end the week. Congratulations to all and looking forward to sharing some great tips with my Optus team!
Rozinah Anas
Telekom Malaysia
Project Director
H. Day 4 - it has been great for me so far. I made many new friends and learn new things which I can use back. Thanks to Contact Center Worl for organising this event. I will always cherish these nice memories.
Merrilyn Kinder
AMP
Marketing & Comms Specialist
I would encourage people to step out of their comfort zone & attend the conference, open your mind & hearts to the opportunities that can be found by participating. It's an uplifting, educational & fun event!
Sue Coe
Shine Lawyers
Contact Centre Manager | 1 Yrs in the industry.
If you want to get the latest in best practice from the professionals, & at the same time network & meet others in this exciting environment we work in, then this is the conference to attend!
Martin Sizer
Cummins South Pacific
General Manager - Service Centre Operations
Having attended many contact centre forums, I was pleasantly surprised, & also a little exhausted with the volume of useful information I obtained from this event. Three full days of presentations saw me write 38 pages of notes, which is easily the most feedback I have ever taken away from an industry conference.
Derek Finch
Kidney Health Australia
Senior Consultant | 2 Yrs in the industry.
Contact Centre World is a great opportunity to hear first hand from other managers how they operate, where their challenges are & to learn what works. It concentrates years of development & presents the outcomes in a concise format in a short period of time. It also allows you to get new ideas from some very innovative people.
Tapas Howlader
DHL Express Bangladesh
Customer Contact Center Manager | 13 Yrs in the industry.
What a great day... Creating networks..... It's really a great opportunity to be here... Thanks a lot Contact Center World Team...
Mahmud Bin Alam
DHL Express Bangladesh
National Customer Service Manager | 14 Yrs in the industry.
Great Day! Great Event!!
---
LEARN FROM THE BEST
hundreds of ideas and best practices
How to Run a World Class Contact Center
Leadership and Team Management best practices
Social Media Management and the role of the contact center
Campaign Management - sales / direct response / outbound programs for top performance
Technology - innovation and solutions that are developed internally 
Customer Engagement - Improve your service and increase profits
Supporting the Center for Success - HR, Workforce Planning, IT - how these professionals support the center and how to get more from your teams

Outsourcing Partnerships

Help Desks - how they run, how to be a top performer
Training in Contact Centers - whats the best ways to engage your staff
Employee Engagement - how to engage staff, motivate and inspire them
Home / remote Agents - how to set up programs and run them successfully
       ... a full program designed to help any contact center professional learn more
           and become more valuable to their company!
      PLUS, You will literally walk away with hundreds of new, refreshing ideas from the best in the region! 
       and remember this is the contact center world's most highly rated event
       - a whopping 100% of delegates say they would recommend it!
---
EVENT BROCHURE
Everything you need to know about this amazing event!
CLICK HERE to download the event brochure 


GET YOUR CERTIFICATE
in contact center best practices
Attend the event and you could qualify for this prestigious annual certificate to show off your knowledge. Add a logo to your LinkedIn profile and email to show off your professional status!
We would like to congratulate the members pictured below who are some of our latest recipients of the Certificate in Contact Center Best Practices!
---
Who Should Attend?
Industry professionals looking for best practices and to add value to their company and their career!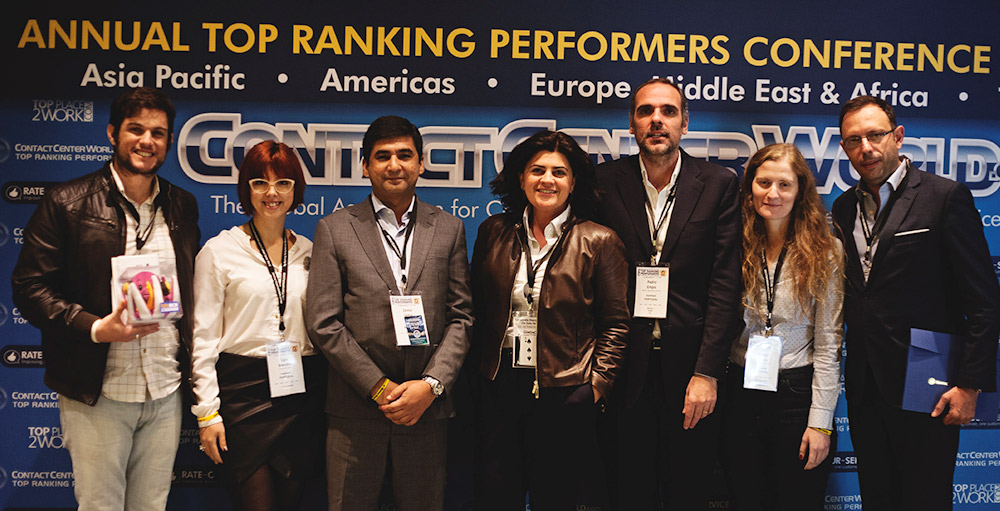 The event is ideal for:
VP's,  Directors, Senior Managers - involved in running or strategy for contact centers and or customer service


HR Personnel, Workforce Managers, IT Managers - looking for best practices!


Supervisors/team managers - and even rising stars in your contact center!


Consultants - who advise business on contact centers and customer engagement


Hardware / Software and Service Providers - wishing to learn current trends and challenges
     ... Anyone who either runs, sells to or supports contact center / customer service operations.
     NOTE: Everyone pays the same - unlike some events where those who sell solutions pay more,
     we treat everyone the same! 
---
Who Typically Attends?
Industry professionals looking for best practices and to add value to their company and their career!
Top professionals from the region including those within the following sectors:
Banking / Finance / Insurance
Government
Utilities
Healthcare
Business Services
Telecoms
Distribution
BPO/Outsourcing
Charity / Not for Profit
Travel / Tourism

This event attracts delegates from all over the region - its probably the most multi-national event in the entire Asia Pacific region! 

Typically we attracted delegates from:

Australia

New Zealand

Thailand

Indonesia

Malaysia

South Korea

Hong Kong

Vietnam

Philippines

India

China
Japan

Cambodia

Pakistan

Brunei

Fiji

Bangladesh
---
Awards Gala Dinner
Join in celebrating the best in the industry!
Join us at the awards gala dinner to wrap up the amazing conference! We will have fun and celebrate the best of the best as we recognise this years Top Ranking Performers Awards and present medals and awards to those who are voted the best at the conference! 
---
Contact Center Visits!
Combine your attendance with visits to centers at the destination city or en route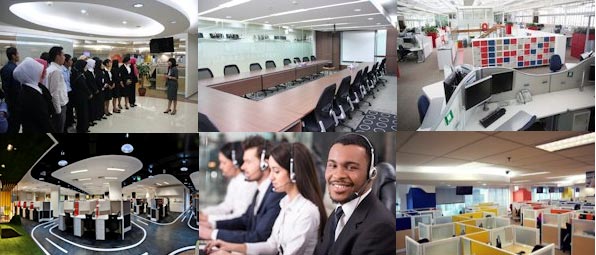 Looking for a custom tour on your travels?

If you want to stop over on your way to one of our events to visit a contact center or two, let us know - we will be glad to see how we can assist you and your group. We also have details of our Contact Center Exchange Program at this page 
---
Help Sell the Idea to your Boss!
How to justify the investment to your leadership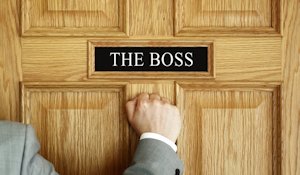 When it comes to this event, sometimes you need a little extra help to persuade your boss this is a really worthwhile investment in your time and the corporate funds.
Remember, this is perhaps the fastest way to learn best practices and if you can take a few ideas back that will help your center, it can pay for itself many times over!
We have a dedicated page with information to help you at this link
---
Added Value - Increase Your ROI
Tools to Help You Get More Out of the Event!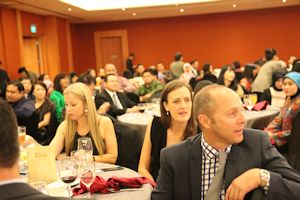 Full access to presentation slides and conference videos* online after the event

We will make sure you are networked with delegates from the event so you can stay in touch post the event using our fantastic online chat and messaging tools!
We offer translation equipment to rent for groups of 4 or more so you can bring along staff members who may not understand English (all sessions in English). Details here
*Videos shared by presenters.
---
DELEGATE TESTIMONIAL VIDEOS
Delegates Share their thoughts on these events from ContactCenterWorld.com
Best in the World Awards Gala Dinner Prague 2018
Edna Pereira Astro on ContactCenterWorld Conferences
Stephen Abbruzzese Concentrix NZ on ContactCenterWorld Conferences
Jasmin Aksan Astro on ContactCenterWorld Conferences
Marielle Lavapie IBEX Global on ContactCenterWorld Conferences
Shigetoshi Moriya SMBC Japan on ContactCenterWorld Awards and Conferences
Saravanan Belusami on ContactCenterWorld Awards and Conferences
Angela Wanodya Sawangi BCA on ContactCenterWorld Awards and Conferences
In ONE word what delegates said about our latest event!
Mohd Fauzil of Vads
Westpac Group
Teleperformance India
DHL Singapore
michael-iinet
Brian Flygare - Credit Europe Bank
Astro
Smart Service Queensland
Teleperformance India
SingTel
Bank Central Asia
VADS BPO
SingTel
PT Telekomunikasi Indonesia. Tbk
DHL EXPRESS NZ LTD
Smart Service Queensland
Astraworld
Livestock Improvement - LIC
iiNet
Singtel Optus
China Telecom
NAB
Westpac
DHL Singapore
Pizzahut
Sykes
novie-marlika-astraworld
chris-lejmanoski-csc
peter-ng-hkjc
keyeur-trivedi-pccw
steve-tassone-iselect
heath-lee-ocis
asad-butt-ufone
---
Sponsors Welcome
Want to Sponsor This Event?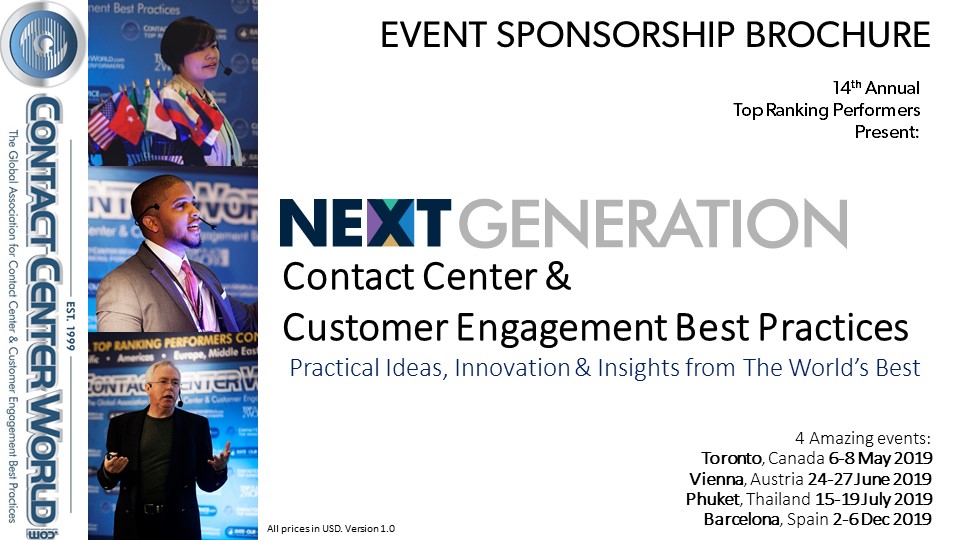 If you sell hardware, software or services to contact centers and would like to be a sponsor of any of our events, or our Industry Awards, request a sponsorship brochure today from THIS LINK
---
Do I need a visa? Click Here
(note if you require a Visa letter from us stating you are attending our event, you can obtain one from our system only after you have purchased a ticket for the event - our system will give ticket holders a link to personalise a letter for immigration that they can use with their visa application. We are not able to issue any letters without a ticket purchase)
---