BECOME
A MEMBER
TODAY TO:
Network
Post Content
Enter Awards
+ Much More
CLICK HERE
Welcome To The WORLD'S BEST
LIVE IN PERSON

CONTACT CENTER & cx best practices Event! .....Join us and 100 '2023' Award Winning Speakers from around the World at a unique setting with a huge Royalty and JAMES BOND connection!
A Location Where History Is Made
The location of our 2023 NEXT GENERATION Global event is iconic! In the Palacio Estoril Hotel you travel back in time, but on a journey that also continues in the present and into the future. A world class venue for world class ideas!
---
HISTORY AND THE

BOND CONNECTION!
During the Second World War, due to Portugal's neutrality several royal families went into exile in Estoril, which became known as the "Coast of Kings". The Hotel Palacio was the chosen home of numerous members of European royalty and was also the haunt of British and German spies, who could often be found in its bar.
Later, these stories of intrigue and espionage inspired famous novelists and filmmakers and the Hotel served as the set for the James Bond "On Her Majesty's Secret Service".
Watch the video on the right for information on the area and learn more about the Bond connection! The Palacio is the place to stay and the 2023 NEXT GENERATION Contact Center & CX Best Practices is the place to be!
Who Should Attend?
Industry professionals looking for best practices and to add value to their company and their career!
---
CX & CC Best Practices

- from the small to the largest companies, inhouse and BPO's

Emergency Services

& Public Services Centers

Leadership

Customer

Service Best Practices

Setting up and Running Home / Remote Agent Programs

How To Enhance Your Contact Center Quality Scores!

Calling For Success

- Outbound Campaigns For Results!

Technology Innovation

- Technology Solutions to enhance CX/CC including AI and more

Incentive Schemes

- Motivating Your Team to Be the Best They Can!

Turning Cost Centers into Profit Centers

Through Sales Campaigns

Self Service Solutions

to enhance CX and Reduce CC Cost

Making the Most of Your Workspace - Designs That Improve Employee Performance!
Recruiting for Your Contact Center?

- Unique and Effective Strategies

Making Outsourcing Work

- Developing a Win:Win Partnership

Developing Customer Loyalty Programs

that Really Work!

Going Green - How to Make Your CC Environmentally Friendly

Social Media Management

through the Contact Center - Building Fans and Managing Service and Sales

How To Drive More Sales Through Sales Management Techniques!

How To Sell More in Your Center! - Top Sales Professionals Explain!

Workforce Planning Best Practices

HR Best Practices

- Getting the Right People and Keeping Them!

Training

- Key Role To Kickstart Performance and enhance CX
LEARN FROM THE BEST
hundreds of ideas and best practices
---
DELEGATE TESTIMONIALS
EVEN MORE REASONS TO NOT MISS THIS EVENT!
Sales Manager
Sr. Leader, Customer Experience & Loyalty
Manager, Solution Centre
EMEA Service Delivery Manager
Head of Client Services
Customer Assurance, Business Analysis Manager
CEO
Analyst
Global Service Delivery Manager
Telemarketing Operations & Projects Manager Iberia
Vice President Operations
Workforce Management and Reporting Analyst
Senior Officer
Retired - Vice President - Scotiabank
Customer Contact Center Manager
Head of Policyholder Services: Life Post Issue
Telebet Support Manager
Senior Director, Technology Training & Support Services
National Customer Service Manager
Director, Kansas City Call Center
Associate Director
EMEA Service Delivery Manager
SVP Network Operation & Quality
Delivery Executive
Project Manager
Manager - Group Client Contact Centre
Executive General Manager - Sales and Operations
EVP
Associate Director
Head of Cutstomer Services
Customer Care Manager
General Manager - Contact Centres
Head Alternative Direct Delivery Channels
Assistant Vice President
Senior Manager and Head, Contact Center
Manager, Customer Care
CEO
Ceo Ptvads
Workforce Manager
Deputy Director
KPI Manager, Human Resources
Project Director
Director
Business Developement Director
Senior Manager Operations
Vice President of Business Development
Manager of Customer Service Change Management
Chief Services Officer
Head of Development & Optimization of Customer Care Ops
Chief Client Solutions Officer
Senior Manager Digital Customer Experience
Director Performance Optimization and Vendor Management
Director
Retail & Contact Center Development Manager
Business Development and New Operations Division Head
Customer Service Director
Customer Service Improvement Manager
Leadership & Personal Development Coach
Head of Retail Customer
---
ATTEND THE FULL EVENT AND GET CERTIFIED IN CONTACT CENTER BEST PRACTICES
BUILD YOUR BRAND VALUE AND LOOK LIKE A SUPERSTAR
Attend the event and you could qualify for this prestigious certification awarded just 4 times a year to show off your knowledge and expertise. Add CCCBP after your name to show you know best practices! You will also get a certificate and logo valid for 2 years to add to your professional collection. Your colleagues and peers will see you as a true professional and you will also have access to information, ideas, videos from presentations and a fantastic network exclusive to this event - fellow professionals you can ask for advice!
---
YOU ARE IN GREAT COMPANY!
Industry professionals looking for solutions and best practices and to add value to their company and their career attend
US
UK
Saudi Arabia
South Africa
Czech Republic
Germany
Australia
New Zealand
Thailand
Indonesia
Turkey
Hong Kong
Vietnam
Philippines
Portugal
Russia
Spain
Poland
Ukraine
Canada
India
Greece
China
Mexico
Japan
Malaysia
Bangladesh
---
DELEGATE TESTIMONIAL VIDEOS
Delegates Share their thoughts on these events from ContactCenterWorld.com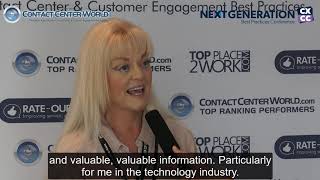 Vendor: I like to know what others are doing with technology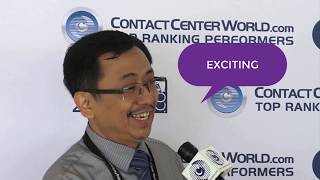 WOW - Join this event!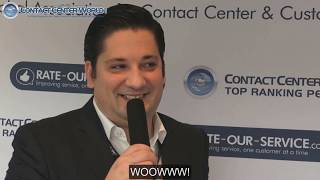 This event is ....!!!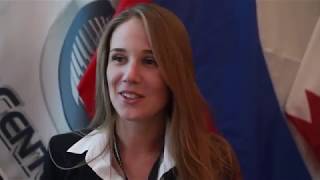 2018 Next Generation Contact Centers - Berlin Testimonials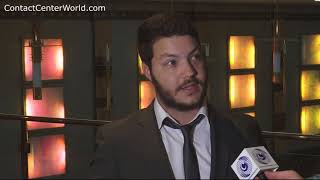 Gerhard Landry of Webhelp on ContactCenterWorld Events
---
UNIQUE EVENT TOOL
HELP TOOLS, JUDGING, NETWORKING, AGENDA AND MORE
We created our own customized event tool to help every delegate get more out of the events. Every delegate is encouraged to bring a laptop or tablet to access these online tools which include real time messaging tools and judging resources. After the event we also network all delegates together an integrate to your personal membership page