Attend one of the Contact Center World Best Practice Events and you could earn a Certificate in Contact Center Best Practices
Benefits of a Certificate for Contact Center Best Practices:
Professional recognition from the Global Association for Contact Center & Customer Engagement Best Practices
Identifies you as an individual focussed on Best Practices
A tangible certificate you can mention on your Facebook, Linked in, ContactCenterWorld profiles as well as on your resume/CV
Shows your boss that you actually attended key sessions in best practices
Demonstrates you are current with best practices
The Certificate, issued by ContactCenterWorld - The Global Association for Contact Center & Customer Engagement Best Practices - is personalised and shows your participation and commitment to contact center best practices.
To earn the certificate delegates at the best practice events must attend all days of the event
We would like to congratulate the members pictured below who are some of our latest recipients of the Certificate in Contact Center Best Practices!

As a Certification recipient, you will also receive the prestigious Certificate in Contact Center Best Practices logo alongside your profile on the ContactCenterWorld.com website and a logo to include with your signature so everyone can see your commitment to Best Practices
Each certificate is valid for 12 months to show you are current with industry best practices.
Plus you get a logo to add to your signature
Professionals value these validations of their education and exposure to Best Practices.
---
BENCHMARKING
Compare practices and results against the best
In every industry the way to improve is to compare against not average, but the very best in your sector. Every presenter is amongst the best (we check they are good enough to be there!) and so when they share, you can compare! 

From a benchmarking perspective, there is a major benefit hearing from all these contact center presenters - we ask them to share stats and information during their presentation and, by virtue of the fact you will meet these presenters, be networked with them and have access to their slides, you will have a wealth of data and information to benchmark your practices against the best in the region. In every industry the way to improve 
We often hear delegates rave about all the amazing new ideas they picked up, and often they comment on the practices they do that are 'validated' by what they hear others do, so they know they are on the right path! This is another benefit of benchmarking face to face rather than just looking at a report, some stats and wondering if what you do is good or bad.  
---
DELEGATE TESTIMONIAL VIDEOS
Delegates Share their thoughts on these events from ContactCenterWorld.com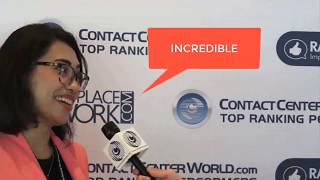 WOW What an Amazing Event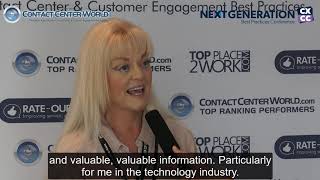 Vendor: I like to know what others are doing with technology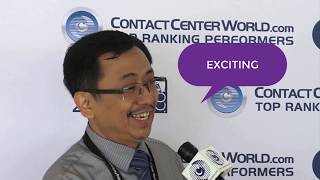 WOW - Join this event!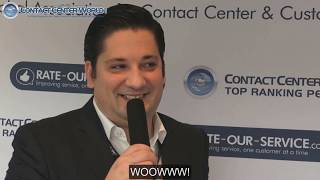 This event is ....!!!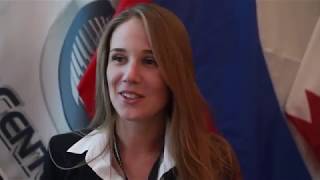 2018 Next Generation Contact Centers - Berlin Testimonials