NEXT GENERATION
Contact Center & Customer Engagement
BEST PRACTICES

TORONTO
STARTS IN:
FIND OUT MORE
VIENNA
STARTS IN:
FIND OUT MORE
PHUKET
STARTS IN:
FIND OUT MORE
BARCELONA
STARTS IN:
FIND OUT MORE
Check out
The Most

Innovative, Highly rated Contact Center World Events

EVER!
...Thousands of past delegates agree! -
BOOK YOUR PLACE TODAY!
Presenting the Best in the Region
including many 2018 Award Winning companies

---
Canada

Company Overview:
We thrive on delivering critical customer service solutions that go beyond transactional interactions. As such, our goal is to enhance lifetime customer value, providing support that is a reflection of your brand promise, even in high-pressure, complex customer service scenarios.
Role of the Center:
Over the course of nearly 20 years in business, our clients have ranged across a wide variety of industries including technology, education, tourism, automotive manufacturing, retail, emergency roadside assistance, and consumer packaged goods. The common factor between them is that their brand promise depends on high quality customer service and support. We serve as an extension of their own operating teams and play a critical role in delivering that 360 degree high quality customer experience. We provide inbound and outbound support through voice, email, chat, and social media channels. Our services include: o Customer Service and Issue Resolution o Warranty Validation and After-Sales Support o Emergency Roadside Assistance o Loyalty Program Management and Support o Logistics Support o Tier 1 and Tier 2 Technical Support o Reservations o Appointment-Setting o Market Research We're experts at efficiency and productivity while delivering consistently high quality. We excel at putting the right resources in the right place at the right time doing the right things and carefully measuring all aspects of our service. For this entry, we are focusing on our program for one particular client, FreshDirect, a leading online grocery retailer serving five states in the greater New York area and Philadelphia. We provide inbound customer service, account management, and issue resolution for FreshDirect customers in English and Spanish via voice, email, and social media. We also provide outbound support for corporate clients as well as placing outbound calls in crisis communications situations.

---
canada

Company Overview:
Cogeco Connexion regroups the Canadian cable operations of Cogeco Communications Inc. Cogeco Connexion is the second largest cable operator in Ontario and Québec in terms of the number of basic cable service customers served. It provides its residential and small business customers with video, Internet and telephony services through its two-way broadband cable networks. Cogeco Communications Inc. is a communications corporation and is the 8th largest hybrid fibre coaxial cable operator in North America operating in Canada under the Cogeco Connexion brand name in Québec and Ontario, and in the United States through its subsidiary Atlantic Broadband in western Pennsylvania, south Florida, Maryland/Delaware, South Carolina and eastern Connecticut.

---
Canada

Company Overview:
ContactCenterWorld.com – is the website for the Global Association for Contact Center and Customer Engagement Best Practices. The association has a truly global footprint and supports 200,000 members from enterprises large and small with ideas, information and support tools including best practice awards, conferences and certification. Join today, FREE personal membership available at this link https://www.contactcenterworld.com/register.aspx and start networking and learning best practices. Contact Center World. (www.ContactCenterWorld.com), The Global Association for Contact Center & Customer Engagement Best Practices.

---
Canada

Company Overview:
DentalX is a full dental office, we offer all dental services from dental cleanings and check ups to complicated extractions and implants. DentalX is an alternative option for the public slightly different from traditional dental offices. We focus more in the preventative side of dentistry by offering longer dental appointments which include oral hygiene instructions in a more extensive way including visuals as well.

---
Canada

Company Overview:
Desjardins: A cooperative financial group in Canada 888 points of service 2,599 ATMs More than 20 entities and business units offering a large range of financial and insurance services in Canada
Role of the Center:
My call center's role is twofold: analyzing credit applications submitted by our merchants and answering questions from our merchants, customers and members about those applications whether they are approved or declined. Offer alternatives and solutions as well as advices on how to better manage your credit.
---
canada

Company Overview:
Global Leadership Development company with a focus on the Active Leadership methodology consisting of Self-Awareness, Leadership Brand & Effective Feedback Delivery Multiple assignments, short and long-term.

---
United States

Company Overview:
IGT, formerly known as GTECH Corporation, began as start-up in Rhode Island in 1980, with a focus on lottery technology. From its roots in the smallest state in the U.S., GTECH quickly grew into the number one global lottery technology business. On April 7, 2015, GTECH S.p.A., the former parent company of GTECH Corporation, completed its acquisition of Nevada-based International Game Technology, a global leader in casino and social gaming entertainment. In connection with the acquisition, GTECH S.p.A. was merged with and into International Game Technology PLC ("IGT PLC") and on that same date, IGT PLC was publicly listed on the New York Stock Exchange under the ticker symbol "IGT." IGT PLC became the parent company of GTECH Corporation, and IGT PLC and its subsidiaries are collectively branded as "IGT." On October 1, 2015, to reflect our unified identity as "IGT," the company name of GTECH Corporation was changed to IGT Global Solutions Corporation.
Role of the Center:
Technical support for customers using our equipment at their site; dispatch technicians for field service; incident management.
---
Jamaica

Company Overview:
Island Outsourcers manages Contact Center and Back Office operations in a variety of industries. Our experienced management team ensures that consistent world-class service levels are upheld. Our core management team is comprised of experienced and committed individuals with over 25 years of engagement in the service sector. We have distilled and integrated five core values that effectively drive our service delivery to clients: reliability, accountability, awareness, service and loyalty. Our hiring process is highly focused on identifying, selecting and retaining an exceptionally driven talent base of agents, back office workers and support staff who are passionate about care. The relationship between Island Outsourcers and each of our BPO clients is managed with both confidentiality and independence. Our commitment to individual attention to the end consumer ensures that your brand perception remains top-of-mind. Our management philosophy is crafted around a specialization practice to further ensure the highest level of service delivery and client enchantment.
Role of the Center:
itelbpo provides full customer-lifecycle, multilingual customer experience management across all traditional verticals with bilingual capabilities. While founded and based in Jamaica, itelbpo also has locations throughout the Caribbean, as well as in the U.S and Mexico. Its acquisition of Granada Corporation in 2017 enabled a work-at-home (WAH) delivery option onshore, which is complementary to its solid nearshore presence. We represent several global brands, including handling reservations and customer care for an internationally renowned hotel chain.
---
Canada

Company Overview:
Shepell·fgi - a provider in health and productivity solutions for over 26 years. Canada's recognized provider in Employee Assistance Programs and Health Management services. We improve health and drive productivity for small, mid-size and large organizations. We do this by understanding the needs of both people and organizations and delivering innovative, high-quality research-based solutions.

---
United States

Company Overview:
NICE inContact CXone™ is a unified cloud customer experience platform. CXone combines Omnichannel Routing, Workforce Optimization, Analytics, Automation and Artificial Intelligence on an Open Cloud Foundation. NICE inContact's solution empowers organizations to provide exceptional customer experiences by acting smarter and responding faster to consumer expectations. NICE inContact's DEVone developer program is the industry's largest partner ecosystem, providing applications from partner companies on the CXexchange marketplace that are designed to integrate with CXone.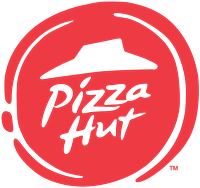 ---
Pakistan

Company Overview:
The first Pizza Hut restaurant in Pakistan was opened in December 1993 and took the culinary scene by surprise. From that time onwards, the brand has contributed heavily towards the development of the society as a whole. It is responsible for creating job opportunities for the youth of the country both directly as well as indirectly. Furthermore, Pizza Hut, during the course of its existence has gradually aided in the development of various local suppliers who as a requirement have to supply foodstuff equivalent in quality to the international food standards. In this regard our restaurant chain has proved to be a major contributor towards the progress of the Pakistani food industry as a whole by bringing it to a point where they can now look forward to supplying their items to other chains as well as the international market.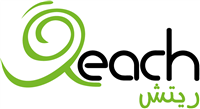 ---
palestine

Company Overview:
Reach is a Palestinian contact center for outsource telecommunications. Established in 2009, Reach is a member of PALTEL companies, offering performance-driven services, through multi-communication channels. Reach handles 45,000 calls per day through the use of our Cisco IPCC Technology system, allocated across 260 seats. Our multi-lingual agents are able to receive and make calls around the world, and are experts in a variety of industries. Company Awards & Recognition: Best Outsourcing Partnership Gold Medal (England, 2011). Best Outsourcing Partnership Gold Medal (Las Vegas, 2011). ISO Security Management Certified.

---
United States

Company Overview:
RealPage provides on demand (also referred to as "Software-as-a-Service" or "SaaS") products and services to apartment communities and single family rentals across the United States.
Role of the Center:
We are the largest centralized leasing and maintenance contact center for the Multi-family and Senior housing industry. Our well trained associates work around the clock as natural extension of our partner's on site teams to field prospect inquiries and resident maintenance requests by phone, chat or email. We never miss an opportunity to deliver exceptional prospect and resident experiences with our friendly and engaging team who believe we have the best job helping people find and enjoy their homes!

---
us

Company Overview:
Vonage (NYSE: VG) is a provider of communications services connecting individuals through broadband devices worldwide. Our technology serves approximately 2.4 million subscribers. We provide communication solutions that offer flexibility, portability and ease-of-use. Our Vonage World plan offers unlimited calling to more than 60 countries with popular features like call waiting, call forwarding and voicemail - for one low monthly rate. Vonage Holdings Corp. is headquartered in Holmdel, New Jersey. Vonage? is a registered trademark of Vonage Marketing Inc., a subsidiary of Vonage Holdings Corp.