NEXT GENERATION
Contact Center & Customer Engagement
BEST PRACTICES

TORONTO
STARTS IN:
FIND OUT MORE
VIENNA
STARTS IN:
FIND OUT MORE
PHUKET
STARTS IN:
FIND OUT MORE
BARCELONA
STARTS IN:
FIND OUT MORE
Check out
The Most

Innovative, Highly rated Contact Center World Events

EVER!
...Thousands of past delegates agree! -
BOOK YOUR PLACE TODAY!
Past Presenters included:
Below is a list of companies who have shared their amazing best practices with conference delegates. Each is an award winning company and when you attend one of our events you hear ideas you just don't get anywhere else - its almost like you are visiting the best contact centers in the world and getting their best ideas in minutes - so, delegates take away hundreds of ideas from our events!
Canada

Company Overview:
To maintain its leadership position as a customer experience management company in the era of the connected car, Club Auto has invested wisely in people, processes and technology. Working closely with the top automotive brands in the business, Club Auto has evolved beyond roadside assistance to become a valued strategic partner in the automotive sector. Today, with its world-class solutions centre and robust technology platform, Club Auto provides a full suite of mobility-related services tailored for automotive customers. Club Auto utilizes new and emerging technology to manage the customer experience both inside and outside the vehicle, with the goal of transforming any negative car ownership events into positive brand experiences. Club Auto has been keenly focused on making the right investments to position the company as a top strategic partner today, and one that is well prepared for the future of automotive mobility.
Role of the Center:
Handles customer service inquiries for Club Auto's client base. Answers all customer contact such as roadside assistant requests, handling customer inquiries related to their automotive concerns and utilizing computer applications to provide exceptional customer service
United States

Company Overview:
HGS is a leader in optimizing the customer experience and helping our clients to become more competitive. HGS is a leader in optimizing the customer experience and helping our clients to become more competitive. HGS provide a full suite of business process management services from marketing and digital enablement services, consumer interaction services to platform enabling back office business services. By applying analytics and interaction transformation design to deliver innovation and thought leadership, HGS increases revenue, improves operating efficiency and helps to retain valuable customers. HGS expertise span the telecommunications and media, healthcare, insurance, banking, consumer electronics and technology, retail, consumer packaged goods industries, as well as the public sector. HGS operates on a global landscape with 28,000 employees in 60 worldwide locations delivering localized solutions. HGS, part of the multi-billion dollar Hinduja Group, has over four decades of experience working with some of the world's most recognized brands.
Role of the Center:
HGS provide a full suite of business process management services from marketing and digital enablement services, consumer interaction services to platform enabling back office business services.

United States

Company Overview:
IGT, formerly known as GTECH Corporation, began as start-up in Rhode Island in 1980, with a focus on lottery technology. From its roots in the smallest state in the U.S., GTECH quickly grew into the number one global lottery technology business. On April 7, 2015, GTECH S.p.A., the former parent company of GTECH Corporation, completed its acquisition of Nevada-based International Game Technology, a global leader in casino and social gaming entertainment. In connection with the acquisition, GTECH S.p.A. was merged with and into International Game Technology PLC ("IGT PLC") and on that same date, IGT PLC was publicly listed on the New York Stock Exchange under the ticker symbol "IGT." IGT PLC became the parent company of GTECH Corporation, and IGT PLC and its subsidiaries are collectively branded as "IGT." On October 1, 2015, to reflect our unified identity as "IGT," the company name of GTECH Corporation was changed to IGT Global Solutions Corporation.
Role of the Center:
Technical support for customers using our equipment at their site; dispatch technicians for field service; incident management.

United States

Company Overview:
Founded in 1851, MassMutual is a mutual life insurance company that is run for the benefit of its members and participating policyholders. The company has a long history of financial strength and strong performance, and although dividends are not guaranteed, MassMutual has paid dividends to eligible participating policyholders every year since the 1860s. With whole life insurance as its foundation, MassMutual provides products to help meet the financial needs of clients, such as life insurance, disability income insurance, long term care insurance, retirement/401(k) plan services, and annuities. In addition, the company's strong and growing network of financial professionals helps clients make good financial decisions for the long-term. MassMutual Financial Group is a marketing name for Massachusetts Mutual Life Insurance Company (MassMutual) and its affiliated companies and sales representatives.
Role of the Center:
We assist plan participants primarily through phone calls, but additionally through correspondence and e-mails. We assist from their original plan enrollment date through their final retirement date with signing up, increasing contributions, loan processing, distributions, and retirement estimates. Our contact representatives assist with financial transactions to re-balance portfolios, establish investment models, and exchanging investment options.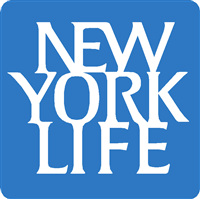 United States

Company Overview:
New York Life Insurance Company is the third-largest life insurance company in the United States and one of the largest life insurers in the world, ranking #61 on the 2016 Fortune 500 list, with about $550 billion in total assets under management, and more than $21 billion in surplus and AVR. In 2007, NYLIC achieved the best possible ratings by the four independent rating companies. Other New York Life affiliates provide an array of securities products and services, as well as institutional and retail mutual funds.
Role of the Center:
Our contact center role is to service existing customer's policies and sell to new prospects through a Direct Marketed Life Insurance. We also handle help-desk calls for field life insurance agents, helping them navigate through different web sites to help increase the company's over all sales.

United States

Company Overview:
Located in Dallas, RealPage provides on demand (also referred to as "Software-as-a-Service" or "SaaS") products and services to apartment communities and single family rentals across the United States.
Role of the Center:
We are the largest centralized leasing and maintenance contact center for the Multi-family and Senior housing industry. Our well trained associates work around the clock as natural extension of our partner's on site teams to field prospect inquiries and resident maintenance requests by phone, chat or email. We never miss an opportunity to deliver exceptional prospect and resident experiences with our friendly and engaging team who believe we have the best job helping people find and enjoy their homes!
United States

Company Overview:
Scivantage is a financial technology company with a relentless dedication to developing solutions that help financial institutions reach their goals, manage their businesses more efficiently, and generate new revenue. Scivantage was built on the vision of delivering high performance technology solutions that redefine and streamline the way financial institutions, financial professionals and their clients transact business. Recognized by FinTech 100, Inc. Magazine and the Deloitte Technology Fast 500, we have continued steady growth to become a leading financial technology provider to some of the most prestigious firms in the industry.
Role of the Center:
The Scivantage Call Center is the first point of contact for all production service issues opened by our clients. The team has complete oversight and management of issues throughout the lifecycle of the support process. When issues are opened, the Call Center team evaluates the reported service issue to ensure the issue is understood, can be reproduced, and will attempt to resolve the issue. In the event the issue needs to be escalated, the Call Center team works closely with internal departments to diagnose issues and action the tickets accordingly. Throughout the life cycle of the reported issue, the Call Center team creates reports to track statistics and progress to communicate the status to the client.

United States

Company Overview:
Web.com Group, Inc. (Nasdaq: WEB) provides a full range of Internet services to small businesses to help them compete and succeed online. Web.com is owner of several global domain registrars and further meets the needs of small businesses anywhere along their lifecycle with affordable, subscription-based solutions including website design and management, search engine optimization, online marketing campaigns, local sales leads, social media, mobile products, eCommerce solutions, and call center services.
Role of the Center:
Our contact center is tasked with engaging our customers with regard to their online presence including their website, Facebook, and search engine rankings. We passionately support every small business with the goal of helping them understand the internet and how it can help their business grow and succeed.
To view details about the company and their contact center, use the scroll tool below and click on their logo!