---
Malaysia

Company Overview:
AIA Bhd. is a leading insurer in Malaysia, where we have been privileged to do business since 1948. We offer a suite of financial solutions including Protection, Health, Personal Accident, Employee Benefits, General Insurance, Mortgage, Retirement and Family Takaful products to meet our customers' protection and financial security needs at every life stage.
Role of the Center:
The role of our Contact Center is as a one-stop-shop for all our customer's protection and financial security needs at every life stage. In addition to this, we also have a team handling customer retention. In short, we manage internal and external customers of my company and this includes assisting on anything and everything our customers need. The Contact Center has 150 seats in total where we manage inbound calls as well as make outbound customer retention calls. We call ourselves Generation CX and We commit to Deliver a Personalized and Trustworthy experience to customers, first time, every time.

---
Indonesia

Company Overview:
From a constitutional standpoint, Bank Indonesia's status as an independent institution is not parallel with higher state institutions such as the House of Representatives, National Audit Office and Supreme Court. Bank Indonesia's status is also unlike any State Department as Bank Indonesia's official position is separate from the Government. Such special status is required to enable Bank Indonesia to perform its roles and functions as the Monetary Authority more effectively and efficiently. With respect to its relationship with the President and House of Representatives, at the beginning of each financial year Bank Indonesia delivers in writing an evaluation of monetary policy implementation and future monetary policy planning.
Role of the Center:
Contact Center Bank Indonesia, called BICARA, was established in October, 28th 2013. As part of the Public Information (KIP) Law enforcement and also to support the Open Government Indonesia (OGI) program that launch by the President through the integration of public information services in all ministries and state institutions, we develop our contact center in Year 2013. Our contact center role as strategic solution for the dissemination and control the flow of public information services. In the era of openness information, public institutions have to fulfil public needs of related information. Disclosure of such information is not only mandated by the Law on Public Information (KIP), but also encourage people to be involved in the formulation stage of public policy. Stakeholders can connect with us through multiple media channels, such as: telephone, mail, walk-in, mail, fax, twitter, Facebook, YouTube, and Instagram. Besides the presence of the Contact Center, we also provide added value to the community and demonstrate consistency in the realization of public disclosure that participate in the various activities of socialization and education to the community.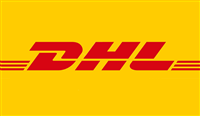 ---
Pakistan

Company Overview:
DHL Express division transport time-sensitive documents and goods reliably from door to door via fixed routes and using standardized workflows. Our network spans more than 200 countries and territories in which more than 100,000 employees serve over eight million customers. DHL Express Pakistan started its inbound operations under the name 'DHL International' in 1979. Deutsche Post DHL took 100% ownership in 2008. Currently Serving across 22 cities across the country with over 50 Service Points, more than 120 vehicles and a workforce of over 500 and boasting the following certifications/distinctions:
Role of the Center:
The Contact Center for DHL Express Pakistan undertakes the following broad categories of functions: Complaint Management & shipment tracking services for Customers who have shipped using DHL Express Taking Service Inquiry calls from Cash/Account customers and converting them into bookings Up-selling value added services in order to enhance the customers' experience and maximize product revenues

---
Thailand

Company Overview:
Our expertise is in Sourcing, Marketing & Sales, Logistics and After-Sales Services. DKSH is the preferred partner for quality companies for their business expansion. DKSH is committed to deliver exceptional value for its business partners by ensuring optimal market performance today, while creating the products and services demanded for tomorrow.
Role of the Center:
Support customer/client in placing order, customer/client inquiries, coordinate between customer/client and internal departments, handling complaints from customer/client

---
China

Company Overview:
Guangzhou public service hotline 12345 is a public service platform of Guangzhou municipal government, which includes government consultation, people's livelihood, government and people interaction, complaint reporting and efficiency monitoring. According to the "government procurement, service outsourcing operation management mode, the hotline by the Chief Management Office of Guangzhou Municipal People's Government shall be responsible for the specific management and supervision by the China Telecom as a supplier to undertake the hotline call center platform, customer service team, business operations management, multi channels and intelligent building outsourcing services.
Role of the Center:
Our role of the contact center is support customers. We provide Guangzhou citizens civic service inquiry and processing, compliant and advice collecting.

---
Hong Kong

Company Overview:
HKT is Hong Kong's major telecommunications service provider and operator in fixed-line, broadband and mobile communication services. It meets the needs of the Hong Kong public and local and international businesses with a wide range of services including local telephony, local data and broadband, international telecommunications, mobile, and other telecommunications businesses such as customer premises equipment sales, outsourcing, consulting, and contact centers. HKT offers a unique quadruple-play experience in Hong Kong delivering media content on its fixed-line, broadband Internet access and mobile platforms jointly with its parent company, PCCW Limited. HKT also provides a range of innovative and smart living services beyond connectivity to make the daily lives of customers more convenient, whether they are at home, in the workplace, or on the go.
Role of the Center:
Our contact center is an inbound team for sales to promote our telecommunication product including Broadband, Fixed Line and Pay Television entertainment, namely Quadruple Play. We are one of the largest sales base contact center in telecommunication industry in Hong Kong. Our center have multi-channel to communicate with our customer, including hotline, online live chat, social media and even face-to-face service. Our multi-channel allow our customers to contact with us in everywhere at every-time. We also need to analysis the trend and plan for different campaign to maximize the sales opportunity in the telecommunication market. In 2016. Our center handling around 1,906,000 inbound calls, and 3,000,000 outbound calls.

---
Hong Kong

Company Overview:
HSBC Holdings plc is a public limited company incorporated in England and Wales in 1990, and headquartered in London since 1993. HSBC is one of the largest banking and financial services organisations in the world, with operations in 66 countries and territories. We aim to be where the growth is, enabling businesses to thrive and economies to prosper, and, ultimately, helping people to fulfil their hopes and realise their ambitions.
Role of the Center:
Our Contact Centre plays a central role in maintaining our reputation as a leader in banking. The division serves as a vital channel in ensuring successful business development while addressing customers' different financial needs and delivering quality banking service to our millions of customers through both inbound and outbound calling activities. The value of our contact centre operations continues to grow as it cultivates collaboration and improved financial services provision across a broad range of our business areas.

---
Indonesia

Company Overview:
Financial Services Authority of Indonesia (Indonesian: Otoritas Jasa Keuangan or OJK) is an Indonesian government agency which regulates and supervises the financial services sector. The OJK is an autonomous agency designed to be free from any interference, having functions, duties, and powers to regulate, supervise, inspect, and investigate. The agency was established in 2011 to replace the role of Bapepam-LK in regulating and supervising the capital market and financial institutions, as well as that of Bank Indonesia in regulating and supervising banks, and to protect consumers of financial services industry.
Role of the Center:
The Mission of our Contact Center are: 1. Providing complete information to consumers / the public about the characteristics of financial services sector and products/services sold on the market. 2. Providing easy, inexpensive and complete mechanism for consumers / the public to deliver information, inquiries and complaints in financial services sector 3. Increasing public understanding regarding benefits, costs and risks of financial products to raise public trust in using financial products/services. So, the role of our Contact Center is to support our stakeholders (internally and externally) in relation to: - Information Receiving (Reports) i.e. a services that receive information/reports from Consumers and/or the public related to violations of provisions made by financial institutions. - Information Giving (Inquiries) i.e. a services that provide answers to questions from Consumers and/or the public about the characteristics of financial services sectors and their marketed products. - Complaint Handling i.e. a service that facilitates consumer dissatisfaction with financial products/services they are using.
---
Japan

Company Overview:
NTT Communications provides a broad range of global networks, management solutions and IT services to customers worldwide. The company is renowned for reliable, high-quality security, hosting, voice, data and IP services, as well as expertise in managed networks and leadership in IPv6 transit technology. NTT Communications' extensive infrastructure includes Arcstar™ Global IP-VPN and Global e-VLAN, as well as a Tier-1 IP backbone reaching more than 150 countries in partnership with major Internet service providers.
Role of the Center:
Our hybrid contact center was launched in 2002 and we support customers.
---
Malaysia

Company Overview:
PETRONAS ICT Sdn. Bhd. is a wholly owned subsidiary of Petroliam Nasional Berhad (PETRONAS), Malaysia's fully integrated petroleum company. We are the digital technology enabler that supports PETRONAS to be a leading oil & gas multinational of choice.
Role of the Center:
The contact center is a single point of contact for internal users and company's registered vendors to reach out for any ICT or non-ICT issues, requests or any related enquiries. Presently we support over 43,000 users globally in this centralized contact center by providing 1st level support to our users via omni-channel (calls, emails, live chat, self service portal). Our vision is to be best-in-class centralized business contact center for the company group wide which is aligned with organizational focus in Collaboration, Pace & Digital. By leveraging on our people, tools & best practices, we believe we will add value to the overall organization to help elevate customer experience.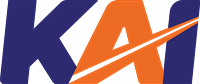 ---
Indonesia

Company Overview:
PT Kereta Api Indonesia is a site owned company, the one and only railway transportation in Indonesia. We built contact center on April 1st 2010. Because the company changed its focus from profit oriented to customer oriented and implementing Law no.23 of 2007 regulations on minimum service standards.
Role of the Center:
Contact center become the memorable service that gives information, education, help the ticket reservation, and problem solving to the customer. It becomes a bridge to provide information and interaction between company and customer.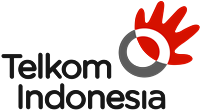 ---
Indonesia

Company Overview:
Telkom Indonesia is the telecommunication business unit mainly focused in fixed line telephony, internet and data communications. It is also the parent company of the Telkom Group, which is engaged in a broad range of businesses that consist of telecommunication, multimedia, property and finance services. As well as opening new revenue streams for the company, Telkom's focus on delivering IME also represents Telkom's contribution to the economic and social development of the nation. Telkom customers are divided into Three Groups: Consumer Service Division, which handles personal customers. Business Service Division, which handles the business customers (Small, Medium, Enterprise). And the third, Corporate service division, which handles TELKOM Corporate customers. Each division has its own contact center. Contact Center.
Role of the Center:
Role of YOUR contact center (i.e. support customers, sell products etc - please outline for judges) CC 147 is one of TELKOM contact center for Consumer Member. It provided CC 147 for Contact center for 24/7, which held Inbound Services, Outbound Services, and Engineering Services. Outbound Services had a task to profile the customer characteristic and their needs of telecommunication product. After they doing profiling they can selling product that needed by the customer, and also caring their product. Our Outbound services were not just about sales, but it's more like a Consultant. Inbound had a task to help customer troubleshooting problem, oversee Provisioning and interference ticket, and also serve TELKOM products information and it's registration. And the last are Engineering agent, they had a task as a help desk that squire product activation, coordination with other backroom area, and also maintaining the Infrastructure network for TELKOM Business Customer

---
Indonesia

Company Overview:
BCA was first founded on 21 February 1957 as Bank Central Asia NV. The Indonesian Banking Restructuring Agency (IBRA) took over BCA in 1998. Thanks to its management's business sagacity and shrewd decision making, full recovery was accomplished later in the same year. In December of 1998, third-party funds were back at the pre-crisis levels. BCA's assets stood at Rp 67.93 trillion, as opposed to Rp 53.36 trillion in December 1997. Public confidence in BCA was fully restored, and BCA was released by IBRA to BI in 2000.
Role of the Center:
Halo BCA holds the vision To be a Contact Center that provides continuous and reliable quality services, exceeding customer expectations and to meet the standards of a world-class Contact Center. To achieve that vision, Halo BCA has three missions: (1) To provide competent human resources and appropriate technologies, (2) Implement a world-class Contact Center, (3) Provide the best banking solutions in order to create a very satisfying Customer experience. Halo BCA is designed to be able to provide fast and accurate solution. We operate 24/7 and can be reached by phone, email, fax, video call, Video Banking, Twitter and web. Halo BCA services : banking, credit card, electronic banking,credit consumer, bancassurance,Islamic banking/syariah, branches, outbound calls, and many more. Halo BCA has received many awards in Indonesia and at the world level. Halo BCA has become a Role Model for branches and the contact center industry. Many companies in Indonesia and from other countries visit our contact center for benchmarking and sharing. So in summary, Halo BCA's role is supporting services, providing value added interaction, support for Customer growth, and contributing to all aspects of the business and country.

---
Philippines

Company Overview:
RealPage provides on demand (also referred to as "Software-as-a-Service" or "SaaS") products and services to apartment communities and single family rentals across the United States.
Role of the Center:
We are the largest centralized leasing and maintenance contact center for the Multi-family and Senior housing industry. Our well trained associates work around the clock as natural extension of our partner's on site teams to field prospect inquiries and resident maintenance requests by phone, chat or email. We never miss an opportunity to deliver exceptional prospect and resident experiences with our friendly and engaging team who believe we have the best job helping people find and enjoy their homes!

---
Philippines

Company Overview:
Teleperformance is a global provider in outsourced omnichannel customer experience management and serves as a strategic partner to the world's largest companies in a wide variety of industries. The Group's 300,000 employees, spread across nearly 80 countries, support billions of connections annually in 265 languages and enhance the customer experience with every interaction. Teleperformance began operations in the Philippines in 1996 and has grown to become a preferred offshore contact center outsourcing option. The company employs around 44,000 people in the country and operates over 30,000 workstations in 21 business sites located across Metro Manila, Antipolo, Baguio, Bacolod, Cebu, Cagayan de Oro and Davao.
Role of the Center:
We provide customer service support for the customers of our client -- through both inbound and outbound calls, web chat, email and back office support.

---
Indonesia

Company Overview:
We are a technology platform that empowers millions of merchant and consumers to participate in future of commerce i.e. online commerce, digital goods services, fintech, etc. We're also known as a platform where everyone can start and discover anything, and democratize commerce through technology.
Role of the Center:
Our contact center serves the following purposes across omnichannel touchpoints, starting from delivering reactive and proactive customer support for all inquiries and complaints, Fraud prevention and handling by having your team follow up on purchases and transactions, Information Gathering (leads, feedback, etc) by gathering information on leads, or by having them called and present short surveys in order to figure out what products and services would best serve their needs in the future, customer engagement channels to reach out users during special events-programs-retentions-to talk and engage so that the relations are beyond transactions, and as customer education channels where we inform them on how to use our product better and more secure transactions through all customer education channels. Our contact center is not only serving external customers,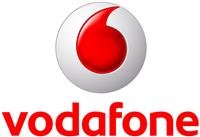 ---
Fiji

Company Overview:
Established in 1994 to operate in Fiji as the first mobile telecommunications operator.Vodafone continues to be the mobile communication of choice to over 760,000 Fijians offering mobile telecommunications in the country. We keep our customers connected to one another and the world. Vodafone continues to the lead the mobile technology in the country with the rollout of 4G plus network and recently the testing for pre 5G network. With the proliferation and adoption of smart handsets and smart device, a whole new world of opportunities are now possible with the Internet of Things. As the convergence technology takes a greater stronghold, mobile phones have become the most powerful device connecting people, industries and the world. Vodafone Fiji is moving beyond boundaries. Working in partnership with parent company, ATH Group, Vodafone has now spread its reach in the region with the acquisition by ATH of Bluesky as a teleco operator with operations in Samoa and Cook Island. All these operations are managed by Vodafone on behalf of the ATH group.
Role of the Center:
Vodafone Fiji Private Limited Contact Center, in the telecommunications and ICT solution industry, cater to various services such as: - Vodafone Products and Services - Inkk Products and Services - Outsource short and long-term Call Center services to local businesses - Support services to other telecommunication organizations in Vanuatu, Kiribati, Cook Islands and Samoa. We offer information of our products, services, promotions, specials; troubleshoot voice and data products; additionally, our premium services include directory assistance, weather and sports updates. All members in the center are trained to assist all contact center services and various mediums such as calls, emails, chat services and social media. We employ job rotation to ensure that every member is skilled in all services that we offer. The Contact Center Key Performance Indicators include measurement of Service Level at a goal of "98% answered within 10 seconds" and an average handling time of 2 minutes. We also use "Net Promoter Scoring via Customer Feedback to measure customer experience with Vodafone Fiji Private Limited's Contact Center. Aside from Quality Assurance on staff performance, we also conduct Mystery Shopping on our available mediums to ensure we are achieving positive wow customer experience.