---
Russia

Company Overview:
Allsoft Ecommerce is a part of Softline Company – a leading global IT solutions and services provider. Allsoft helps businesses to increase their revenue in online sales. We act as an intermediary, providing your clients with all necessary payment options and methods and helping you to acquire and retain new sources of income. Seamlessly. Safely. Confidently.
Role of the Center:
The contact center is the big part of Allsoft Ecommerce team, we are developing such areas as: - Customer support - individuals and legal entities - on the acquisition and use of licensed software, - Customer retention and development, - Returns processing, - Work with feedback, survey satisfaction surveys and CES, - Initiation of improvements in the product and online store platform, - Initiation of automation and modernization of service processes, - Initiation of creation of new services for customers. We support customers from Russia, Poland, the Czech Republic, Slovakia, Hungary, Brazil and other countries by providing support by phone, e-mail and chat.

---
Turkey
Company Overview:
As a privately-owned insurance company, Anadolu Insurance Company has played an important role in the development of the insurance industry in Turkey and in the modernization of the country's socioeconomic environment in parallel with that development ever since it was founded. As part of the "Recon Project" that it launched in 1997, the company has brought all of its agencies into its data processing network through an online and real-time system. Through the benefits of information technology, it has raised the quality of its services to modern-day levels. Down through the years, Anadolu Insurance Company's unchanging principle of paying claims immediately and in full has been a source of confidence for our country's people.
Role of the Center:
Contact Center has many crucial roles in our company. Mainly, our contact center provides a sustainable high-quality unique customer experience, removes the dependency to current insurance assistance provider at customer experience and other insurant operations, empowers the number of assistance providers (so pricing options) without affecting customer service, monitorS and measures customer service more efficiently, utilizes telemarketing activities more intensely, provides consistent and sustainable channel-independent service levels and service quality, gets ready to extreme workloads in exceptional conditions. We also position the contact center as a supportive channel for self mobile/internet policy transactions and finalise sales opportunities.
---
Turkey
Company Overview:
AssisTT, serving in 20 cities and 25 different centers throughout Turkey with approximately 10 thousand employees, is a customer contact point. It also serves as a strategic companion to many public organizations and private companies in addition to Turk Telekom group companies.
Role of the Center:
AssisTT is a contact center company, established in November 2007 as a subsidiary of Turk Telekom. Beyond a conventional call center, it provides solutions such as sales and marketing, social media management and mailing to its customers.

---
Saudi Arabia

Company Overview:
Bank AlJazira (BAJ) is a Joint Stock Company incorporated in the Kingdom of Saudi Arabia. BAJ commenced its business on October 9, 1976. BAJ is recognized as a Shari'ah compliant financial institution in Saudi Arabia. BAJ is a client-driven and service-oriented Saudi Financial Group which provides individuals, businesses and institutions with Shari'ah compliant financial services through professional and dedicated staff.
Role of the Center:
Aljazira Phone acts as a one-stop-shop for Bank Aljazira existing and potential customer, whether internal or external. We offer the following services: 1) Inbound Customer Service 2) Inbound Sales 3) Outbound Sales 4) PoS Merchant Help Desk 5) Online Banking Help Desk 6) Branch Help Desk 7) Social Media Help Desk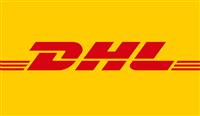 ---
Germany

Company Overview:
DHL is the global market leader in the logistics industry. DHL commits its expertise in international parcel, express, air and ocean freight, road and rail transportation, contract logistics and international mail services to its customers.
Role of the Center:
We support customers in all request to their shipments. We arrange bookings for our customers (and provide additional services i. e. insurance, time definite delivery etc). We are the link to sales and marketing, We are experts in customs and delivery in more than 220 countrys in the world. We help when a shipments gets lost or damaged. We make contacts to our stations and backoffices to find quick solutions for customers. Our Service level is 90/10 with an abandon call rate under 1%

---
Turkey
Company Overview:
As Enerjisa Enerji A.Ş., we manage two main business lines of electricity distribution and sales with operational excellence; we reach 9.2 million customers in 14 provinces and provide distribution services to more than 20 million users. Meanwhile, we provide significant contributions to sustainability through our electricity distribution investments and operations focused on human, technology and solutions. In line with our activities, we aim to create value for our partners, customers, employees, suppliers and community by assessing new opportunities in the sector.
Role of the Center:
The role of our contact center is to support the customers. We do so by the following; • Inform them about what is to be done to make a contract • Give appointments to the customers who plan to visit Customer Care Offices • Inform them about connection/disconnection status • Inform them about the bills • Get their claims/disputes about the bills and forward them to the related departments • Get their claims/complaints about any other problems that they face before or after sales • Inform them about the resolution of their claims/complaints • Update the information in the customer management system • Make interim updates to them about their applications • Transfer them to the related distribution company for grid-related problems
---
Saudi Arabia

Company Overview:
The General Authority of Zakat and Tax (GAZT) is a government agency headquartered in Riyadh and organizationally linked to the Ministry of Finance.
Role of the Center:
The contact center serves the taxpayers including individuals, businesses, investors, importers, and exporters. This is all done through multiple channels that include inbound - outbound - social media and other e-channels.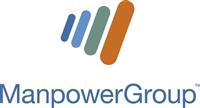 ---
Portugal

Company Overview:
ManpowerGroup is an American multinational human resource consulting firm headquartered in Milwaukee, Wisconsin, USA. Manpower provides recruitment and assessment, training and development, career management, outsourcing, and workforce consulting. Founded by Elmer Winter and Aaron Scheinfeld in 1948, the company was acquired by Blue Arrow of Britain in 1987, but became independent again in 1991.
Role of the Center:
The world of work has become more complex, demanding and unpredictable. As such, companies have to increase their productivity and degree of innovation in this context of permanent competitiveness. ManpowerGroup Solutions is the world leader in results-oriented outsourcing solutions. Its experience, expertise and global presence allow ManpowerGroup Solutions to offer its customers a differentiating, omnichannel, practical, but above all customercentric service that creates value for their customer's business.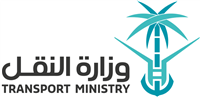 ---
Saudi Arabia

Company Overview:
The aim of the unified communication center of the Ministry of Transport is to provide communication services with all beneficiaries of the ministry through various channels available with the best technical specifications through the available channels including (phone, , E-mail, Facebook, Twitter, etc.) for the purpose of providing a registration service, responding to all inquiries, managing communications and complaints submitted to all incoming communications, 24 hours a day, seven days a week
Role of the Center:
Support benefeciaries of Ministry of Transport as to answer queries and register complaints and follow up on solutions provided by ministry.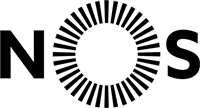 ---
Portugal

Company Overview:
NOS is a telecommunications and entertainment group which offers fixed and mobile next generation solutions for Pay TV, internet, voice and data to all market segments - Residential, Personal, Corporate and Wholesale. It is the leader in Pay TV, Next Generation Broadband services and in Cinema Exhibition and Distribution in Portugal.
Role of the Center:
The main role of this contact center is to sell products to current and former customers. In addition to sales, it also aims at campaigns, for current customers, seeking loyalty through package upgrades (fixed and mobile) and technology migration campaigns such as satellite to FTTH (Fiber-To-The-Home). This center is also the stage for selling premium channels (such as sports or movies channels) to customers targeted by analytics department.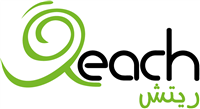 ---
Palestine

Company Overview:
Reach is a Palestinian contact center for outsource telecommunications. Established in 2009, Reach is a member of PALTEL companies, offering performance-driven services, through multi-communication channels. Reach handles 45,000 calls per day through the use of our Cisco IPCC Technology system, allocated across 260 seats. Our multi-lingual agents are able to receive and make calls around the world, and are experts in a variety of industries. Company Awards & Recognition: Best Outsourcing Partnership Gold Medal (England, 2011). Best Outsourcing Partnership Gold Medal (Las Vegas, 2011). ISO Security Management Certified.
Role of the Center:
We provide all contact center services. IT Support, customer care, telesales/telemarketing,emergency line, customer satisfaction surveys..etc.

---
Saudi Arabia

Company Overview:
REFD was established with the aim of Providing and creating diversified and balanced funding programs to suit all segments of society. This is achieved by Integration with the Ministry of Housing to implement its programs related to the beneficiaries and work professionally to provide effective financing and investment solutions that enable the community to obtain adequate housing.
Role of the Center:
REDF contact center works in collaboration with the ministry of housing, public sector, and private sector to provide the best possible real estate financing options to the citizens. The contact center handles inbound communications by providing answers to queries, handling requests and complaints, as well as outbound campaigns for new real estate and financing projects.
---
Turkey
Company Overview:
Renault S.A. is a French multinational vehicle manufacturer established in 1899. The company produces a range of cars and vans, and in the past, trucks, tractors, tanks, buses/coaches and autorail vehicles.
Role of the Center:
Customer Services and Contact Center (i.e. customer service and information requests, back office support, outbound campaign calls, social media support, road assistance)

---
Saudi Arabia

Company Overview:
Saudi Arabia Monetary Authority has been entrusted with performing many functions pursuant to several laws and regulations. The most important functions are the following: · To deal with the banking affairs of the Government; · Minting and printing the national currency (the Saudi Riyal), strengthening the Saudi currency and stabilizing its external and internal value, in addition to strengthening the currency's cover; · Managing the Kingdom's foreign exchange reserves; · Managing the monetary policy for maintaining the stability of prices and exchange rate; · Promoting the growth of the financial system and ensuring its soundness; · Supervising commercial banks and exchange dealers; · Supervising cooperative insurance companies and the self-employment professions relating to the insurance activity; · Supervising finance companies; · Supervising credit information companies.
Role of the Center:
SAMA Contact center works to achieve the organization goals by supporting our customers in providing consistent level of services with outstanding quality and performance.

---
South Africa

Company Overview:
Founded in 1931, Smollan is a retail solutions company, delivering growth for retailers and brand owners across five continents. Smollan covers every aspect of how brands are managed in retail environments through the creation and execution of leading solutions in field sales, retail execution, retail marketing and technology. Internationally recognised for our exceptional human platform of over 60 000 people and sophisticated systems, we drive sales and create brilliant shopper experiences for some of the world's most loved brands. Smollan has a long legacy of partnering with brand owners and retailers to deliver accelerated growth by increasing reach, driving availability and visibility, increasing efficiency and delivering superior shopper experiences. We operate across emerging and developed markets, modern and general trade, in physical and digital channels.
Role of the Center:
Customer service and consumer satisfaction is core to brand loyalty. With over 14 years worth of experience with top global brands, the CIC have developed custom solutions for various business models. Maximising results from brand campaigns, and giving one access to a truly omni-channel environment, in multiple languages, allowing one's customers to interact with their brand in any channel when it is convenient. For many clients, the CIC is the initial interaction point, between the customer and the brand. This enables us to provide an invaluable amount of information about their customer base, providing data-driven insights into behaviour, spending patterns and preferred method of contact. These insights enable more sales via targeted campaigns, build stronger brand relationships with customers, increase the overall lifetime value of the customer, and highlight opportunities to reach potential customers.

---
South Africa

Company Overview:
Established in 2010, Talksure is an authorised Financial Services Provider in terms of the South African FAIS (financial advisory and intermediary services) Act. We are a South African based contact centre which specialises in outbound sales and customer lifecycle management. Our product and services offering includes, customer services, premium collection, sales campaigns for in-house and partner brands and lead generation in both the domestic and international market. Talksure has over 800 employees, consisting of more than 500+ selling agents as back office staff covering areas of compliance, data management, software development, premium collection, training and development. Building on a culture of high performance, innovative business practice, care for our employees and the agility to act fast, Talksure has evolved into a major role player in the South African BPO industry.
Role of the Center:
Talksure handles several million domestic clients each year and is fast approaching an active client base of 400,000 individuals and 800 full-time employees. We journey with our customers from lead generation to sale, post-sales satisfaction surveying, customer queries, claims, retention and collections. We are a licensed financial services provider and offer bespoke solutions for a range of leading insurance and non-insurance brands, as well as developing, servicing and marketing our own product suite. We believe we play a role in bettering the lives of those that are employed within our organisation as well as a role in bettering the lives of people outside of our organisation through the products that we provide. Talksure is built on family values. Those family values follow through into what we expect from our employees, how we treat our clients and what kind of partner we are to do business with. We believe in living our values and through this, we aim to improve the lives of all people who come into contact with the Talksure brand as well as the products we sell.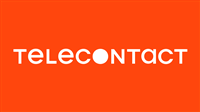 ---
Russia

Company Overview:
Telecontact started in 1999 among first outsourcing call centers in Russia. Now the company operates a distributed contact center system of 18 sites in 9 cities over 5 countries: Russia, Ukraine, Belarus, Kazakhstan and Uzbekistan; the overall amount of full time equivalent agents now is 3500+.
Role of the Center:
Telecontact provides the full range of inbound and outbound services, involving all up-to-date communication channels. The industries most presented in clients portfolio are Banking (50%+), E-commerce, and Telecom. Since 2009 the company has the biggest revenue share on Russian market.

---
Turkey
Company Overview:
Founded in 1968, Tofaş is the only company in Turkey that manufactures both passenger cars and light commercial vehicles. Tofaş is a Koç Holding and Fiat Chrysler Automobiles (FCA) partnership in which each controls an equal stake. With 24.3% of its capital publicly-traded, Tofaş's shares are included in both the Borsa İstanbul BIST 30 and the BIST 100 indexes as well as in that exchange's Corporate Governance Index and Sustainability Indexes.
Role of the Center:
Our main objective is to serve and handle our customers pre-sales, sales, after sales requests, questions and complaints. We provide Roadside Assistance service along with mobility assurance services. We also sell service contracts for our products.

---
Turkey
Company Overview:
İşbank is Turkey's largest bank. It was the first bank founded by the Turkish Republic. İşbank was ranked 96th in a survey of "The World's Biggest 1000 Banks". It was ranked and 447 on the Forbes Global 2000 list for 2015.

---
United Kingdom

Company Overview:
Vonage (NYSE: VG) is a provider of communications services connecting individuals through broadband devices worldwide. Our technology serves approximately 2.4 million subscribers. We provide feature-rich, affordable communication solutions that offer flexibility, portability and ease-of-use. Our Vonage World plan offers unlimited calling to more than 60 countries with popular features like call waiting, call forwarding and voicemail - for one low monthly rate. Vonage Holdings Corp. is headquartered in Holmdel, New Jersey. Vonage? is a registered trademark of Vonage Marketing Inc., a subsidiary of Vonage Holdings Corp.
Role of the Center:
The contact centre is the primary route of access for all Vonage Business Customers in the European and Australian market, throughout the customer lifecycle. This include sales, provisioning, billing, customer enquiries and retention as well as Technical support . The centre operate 24/7.