NEXT GENERATION
Contact Center & Customer Engagement
BEST PRACTICES

TORONTO
STARTS IN:
FIND OUT MORE
VIENNA
STARTS IN:
FIND OUT MORE
PHUKET
STARTS IN:
FIND OUT MORE
BARCELONA
STARTS IN:
FIND OUT MORE
Check out
The Most

Innovative, Highly rated Contact Center World Events

EVER!
...Thousands of past delegates agree! -
BOOK YOUR PLACE TODAY!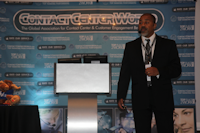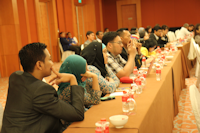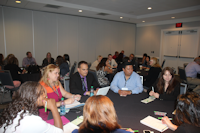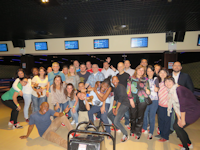 The final schedule for the 2019 events are currently being developed and will be published when we identify the award winning contact centers of 2018 and invite the best to share their practices with you.

The event covers all key areas of running a contact center - from the technology to strategy, people engagement to customer satisfaction.


Note: this is an outline agenda and may be subject to change. Remember every session includes valuable tips and ideas and we recommend that you attend every session to obtain valuable ideas for your center. Also, attending all sessions will allow you to qualify for the prestigious Certificate in Contact Center Best Practices for 2019
MONDAY 2
nd
DECEMBER 2019

Contact Center Best Practices (from the small to the large, in-house to outsourced)
TUESDAY 3
rd
DECEMBER 2019

Community Spirit Programs
Leadership Best Practices
Operational Management Best Practices
Supervision Best Practices
'Go Green' Contact Center Strategies
Frontline Best Practices - Sales Professionals
Frontline Best Practices - Customer Service Professionals
Quality Auditor Best Practices
Support Professionals in IT Best Practices
WEDNESDAY 4
th
DECEMBER 2019

Self-service Technology Innovations
Internally Developed Technology Innovations
Social Media in the Contact Center
Support Professionals in HR Best Practices
Support Professionals in Workforce Planning Best Practices
Sales Management Best Practices
Contact Center Trainer Best Practices
Project Management Best Practices
THURSDAY 5
th
DECEMBER 2019

Customer Service - Strategies
Incentive Schemes for Teams
Home / Remote Agent Programs
FRIDAY 6
th
DECEMBER 2019

Outsourcing Partnership Best Practices
Client Services Management Best Practices
6pm-12 midnight Gala Awards Dinner
NOTE:
Learning, networking etc doesn't stop when the conference ends!!
- You can keep in touch with all contacts at the event using our professional networking tool. And remember you have access to the world's biggest Association - Contact Center World (205,000 members)

This is the only contact center industry event of its kind from ContactCenterWorld where only award winners shared their best practices and compite to be best in the world.
We would like to send you details as soon as the agenda is published - if you would like to be amongst the first to know who and what is being presented, please click on the link below to register your interest.