Conference Schedule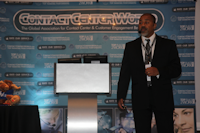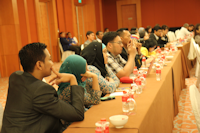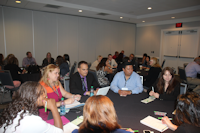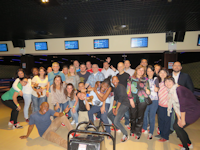 Thank you for your interest in The "12th Annual" Contact Center World Americas Best Practices Conference.

It is going to be an amazing conference as it is all the time

You are going to hear best practices shared by industry professionals from all around the world.
You will have a chance to ask questions during the conference.
You will engage with top industry professionals in fun and rewarding networking activities at the conference.
You will go back with so many ideas to help you improve your business.


The final schedule for the 2017 events are currently being developed and will be published when all the speakers are confirmed - however here are some that have already confirmed!


Note: this is an outline agenda and may be subject to change. Remember every session includes valuable tips and ideas and we recommend that you attend every session to obtain valuable ideas for your center. Also, attending all sessions will allow you to qualify for the prestigious Certificate in Contact Center Best Practices for 2017
TUESDAY 20
th
JUNE 2017

Contact Center Best Practices (from the small to the large, in-house to outsourced)
Social Media Management in Contact Centers
WEDNESDAY 21
st
JUNE 2017

Strategy and Technology (campaigns to enhance sales, service and results. Technology and innovation for enhanced performance)
Contact Center Partnerships (Working with outsourcers and the community)
THURSDAY 22
nd
JUNE 2017

Contact Centers Management Practices (Supervisors to Leaders and their best practices)
Contact Center People (from the front line to the support teams, trainers HR, IT)
Customer Service Strategies
FRIDAY 23
rd
JUNE 2017

No conference sessions planned during the day
6pm-12 midnight Gala Awards Dinner
NOTE: ALL Speakers run contact centers - they are not consultants or vendors selling hardware/software etc

We can help customize solutions for your company based on your specific interests from the event i.e social media, home agents, performance, service, technology etc... We will help with your challenges!

Learning, networking etc doesn't stop when the conference ends!!
- You can keep in touch with all contacts at the event using our professional networking tool. And remember you have access to the world's biggest Association - Contact Center World (188,000 members)