NEXT GENERATION
Contact Center & Customer Engagement
BEST PRACTICES

BERLIN, GERMANY
STARTS IN:
FIND OUT MORE
ORLANDO, FL USA
STARTS IN:
FIND OUT MORE
MACAU, SAR
STARTS IN:
FIND OUT MORE
PRAGUE,CZECH REPUBLIC
STARTS IN:
FIND OUT MORE
Check out
The Most

Innovative, Highly rated Contact Center World Events

EVER!
...Thousands of past delegates agree! -
BOOK YOUR PLACE TODAY!
Conference Schedule
Conference timings, networking activities and gala dinner
The final schedule for the 2018 events are currently being developed and will be published when all the speakers are confirmed - however here are some that have already confirmed!
Presenting the Best in the Regionincluding these 2017 Award Winning companies

Indonesia

Company Overview:
From a constitutional standpoint, Bank Indonesia's status as an independent institution is not parallel with higher state institutions such as the House of Representatives, National Audit Office and Supreme Court. Bank Indonesia's status is also unlike any State Department as Bank Indonesia's official position is separate from the Government. Such special status is required to enable Bank Indonesia to perform its roles and functions as the Monetary Authority more effectively and efficiently. With respect to its relationship with the President and House of Representatives, at the beginning of each financial year Bank Indonesia delivers in writing an evaluation of monetary policy implementation and future monetary policy planning.
Role of the Center:
Contact Center Bank Indonesia, called BICARA, was established in October, 28th 2013. As part of the Public Information (KIP) Law enforcement and also to support the Open Government Indonesia (OGI) program that launch by the President through the integration of public information services in all ministries and state institutions, we develop our contact center in Year 2013. Our contact center role as strategic solution for the dissemination and control the flow of public information services. In the era of openness information, public institutions have to fulfil public needs of related information. Disclosure of such information is not only mandated by the Law on Public Information (KIP), but also encourage people to be involved in the formulation stage of public policy. Stakeholders can connect with us through multiple media channels, such as: telephone, mail, walk-in, mail, fax, twitter, Facebook, YouTube, and Instagram. Besides the presence of the Contact Center, we also provide added value to the community and demonstrate consistency in the realization of public disclosure that participate in the various activities of socialization and education to the community.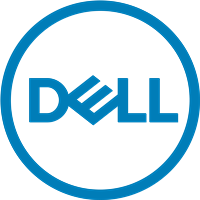 India

Company Overview:
Incorporated in 1996, Dell India has been among the fastest growing technology companies in the country. An engine for Dell's global growth, Dell India is a strategic component of Dell's transformation into a true IT solutions partner and a 'trusted IT advisor' focused on end-to-end offerings. With over 27,000 team members, Dell India is the largest operation for Dell outside the US and has presence across eight cities – Bangalore, Hyderabad, Delhi, Pune, Noida, Coimbatore and Chennai. Dell has invested significantly in building end-to-end solutions and delivery capabilities - sales & marketing, manufacturing hub, Dell Services, R&D Centre, Customer Contact Centers, Dell IT, Global Analytics and Global Financial Services – besides setting up a distribution network of commercial and retail channel and a service network that spans over 650 locations across India.
Role of the Center:
Dell routes technical support queries on products for the Consumer & Commercial market according to component-type and to the level of support purchased: - Basic support provides business-hours telephone support and next business-day on-site support / Return-to-Base, or Collect and Return Services (based on contracts purchased at point of sale) - Dell Premium Support / ProSupport provides 24x7x365 telephone and online support, a selection of 4 or 6-hour onsite support after telephone-based troubleshooting, and a Mission Critical option with two-hour onsite support, for customers who choose the highest level of support for their most critical hardware assets. In addition, the company provides protection services, advisory services, multi-vendor hardware support, how-to support for software applications, collaborative support with many third-party vendors, and online parts and labor dispatching for customers who diagnose and troubleshoot their hardware.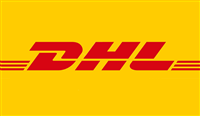 Bangladesh

Company Overview:
DHL is part of Deutsche Post DHL and is the Logistics Company for the world. DHL is the global market leader in the logistics industry. DHL commits its expertise in international express, air and ocean freight, road and rail transportation, contract logistics, and international mail services to its customers.
Role of the Center:
This contact center receives inbound calls and supports customers to book a shipment, to provide any status update of a shipment, to assist with pre-shipment queries, suggest products that best suits customers' need. The center also generates sales lead for the company and creates opportunities to upsell products. The mission for the contact center is to become a key differentiator to customers which will lead them to prefer the DHL Express Service over their competitors'. To achieve that mission, the standards of the contact service center are set at high level and KPIs are tracked to ensure that the standards are met. Staffs are well trained for both technical and soft skills.

Hong Kong

Company Overview:
HKT is Hong Kong's major telecommunications service provider and operator in fixed-line, broadband and mobile communication services. It meets the needs of the Hong Kong public and local and international businesses with a wide range of services including local telephony, local data and broadband, international telecommunications, mobile, and other telecommunications businesses such as customer premises equipment sales, outsourcing, consulting, and contact centers. HKT offers a unique quadruple-play experience in Hong Kong delivering media content on its fixed-line, broadband Internet access and mobile platforms jointly with its parent company, PCCW Limited. HKT also provides a range of innovative and smart living services beyond connectivity to make the daily lives of customers more convenient, whether they are at home, in the workplace, or on the go.
Role of the Center:
Our contact center is an inbound team for sales to promote our telecommunication product including Broadband, Fixed Line and Pay Television entertainment, namely Quadruple Play. We are one of the largest sales base contact center in telecommunication industry in Hong Kong. Our center have multi-channel to communicate with our customer, including hotline, online live chat, social media and even face-to-face service. Our multi-channel allow our customers to contact with us in everywhere at every-time. We also need to analysis the trend and plan for different campaign to maximize the sales opportunity in the telecommunication market. In 2016. Our center handling around 1,906,000 inbound calls, and 3,000,000 outbound calls.

Myanmar

Company Overview:
We are committed enriching people's lives. We are passionate about the ability of our technology to enable human growth in the communities we operate in. We are a community-focused business so we have a responsibility to our customers to help contribute to the social and economic development of the communities we operate within. Even though we are bringing the world's most advanced 3G technology to Myanmar, we are more than just Technology. Our people make the difference in our business. We are building a Myanmar business with Myanmar people to help us serve our Myanmar customers to the very best of our ability. Our promise is to continue to build our relationship with you in a caring, connecting and challenging way.
Role of the Center:
The main role of our contact centre is to provide customer service and experience to all of the Ooredoo Myanmar customers and prospects. This includes providing care to our Consumer, B2B Trade and VIP segment ensuring all of whom receive a market leading customer service. For each one of these segments we adopted a different approach ranging from self-service/high deflection to high value add/personal almost concierge service; with this in mind each segment had a separate target for cost to serve which ensured that from a budget perspective there was never pressure post launch to dilute our service provision. From launch our contact centre has provided support to our customer base via telephone, email and fax. In addition to these channels we also launched with a full social support suite for our customers which combines Facebook, Viber including ChatBot as well. This has resulted in 70% of all customer care interactions today being handed through our digital channels. Ultimately this complete service provision has resulted in customer satisfaction scores exceeding 80% and Ooredoo Myanmar's Cotact Centre being recognized in Myanmar for becoming a service experience role model in Myanmar not limiting only to the telecom sector.

Indonesia

Company Overview:
PT Angkasa Pura II (Persero), is one of the State-Owned Enterprises engaged in airport service and airport-related services in the West part of Indonesia. The establishment of Angkasa Pura II aims to carry out the management and operation of airport services and airport-related services by optimizing the empowerment of its own resources and the implementation of good corporate governance practices. Angkasa Pura II has managed 14 airports. As a State-Owned Enterprise, Angkasa Pura II always performs its obligation to pay dividends to the state as shareholder. Angkasa Pura II also always committed to provide service and consumer protection to airport service users, implement good corporate governance practices, improve employee and family welfare and increase social awareness to the general public and the environment around the airport through Corporate Social Responsibility program.
Role of the Center:
Our Contact Center has evolved from traditional Call Center as complaint logging department, now already have a strategic role within the Angkasa Pura II corporation. In the end of Year 2017, in supporting Angkasa Pura II company Giant Goals the Year 2020, the management established new organizational structure that managing the Contact Center 138. One of the biggest change was the transformation of Airport Contact Center from a sub-division into a division which handled call center voice, non voice interaction, social media, and aiming to customer's engagement. Airport Contact Center should become an operational vehicle for all units in our company, authorize to follow up all complain in a reasonable response time.

Indonesia

Company Overview:
BCA was first founded on 21 February 1957 as Bank Central Asia NV. The Indonesian Banking Restructuring Agency (IBRA) took over BCA in 1998. Thanks to its management's business sagacity and shrewd decision making, full recovery was accomplished later in the same year. In December of 1998, third-party funds were back at the pre-crisis levels. BCA's assets stood at Rp 67.93 trillion, as opposed to Rp 53.36 trillion in December 1997. Public confidence in BCA was fully restored, and BCA was released by IBRA to BI in 2000.
Role of the Center:
Halo BCA hold the vision To be a Contact Center that are reliable in providing continuous quality services, exceeding customer expectations and meet the standards of world-class Contact Center services. To achieve that vision, Halo BCA has three mission : (1) To provide competent human resources and innovative technologies and appropriate, (2) Implement world-class Contact Center, (3) Providing the best banking solutions in order to create a very satisfying Customer experience. Halo BCA is designed to be able to provide fast and accurate solution. We operate 24/7 and can be reach by phone, email, fax, video call, twitter and web. Halo BCA services : banking, credit card, electronic banking, credit consumer, bancassurance, Islamic banking/syariah, branches, outbound calls, and many more. The key to successful Halo BCA is our reliable team with up to date technology to provide any solution to any problems Customer may have. Halo BCA contact center as the channel, PT Bank Central Asia,Tbk as the organization and also the community where we are grow and at the end bring value to the country level. Halo BCA has received many awards in Indonesia and at the world level. Halo BCA has become a Role Model for branches and contact center industry. Many companies in Indonesia and from other countries visit our contact center for benchmarking and sharing with us. So in summary, Halo BCA role is supporting services, provide value added interaction, support for Customer growth, and contributing to all aspect of business and country.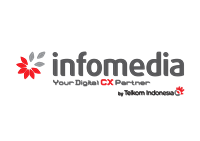 Indonesia

Company Overview:
GLOBAL BUSINESS is part of the department Digital CRM Global Business which has a map of the role of developing the BPO market off shore since February 2014. We are present as a solution for company's need services in BPO, KPO & ITO by providing human resources with professional qualification such as, well-trained, well-educated along with dedication in service excellence, to deliver customer's order and ensure their satisfaction
Role of the Center:
• Inbound sales • Outbound sales • Help desk – external customers • Help desk – internal customers • Customer service
India

Company Overview:
Teleperformance in India, established in 2001, is the leading provider of outsourced Omnichannel Customer Experience at every single opportunity. Known for its quality offering and outstanding people practices, Teleperformance in India evolved into the preferred offshore contact center outsourcing option for English speaking nations. It is also a known name within the domestic market for its full suite of solutions extended in English and 10 regional languages including Bengali, Gujarati, Hindi, Kannada, Malayalam, Marathi, Oriya, Punjabi, Tamil and Telugu.
Role of the Center:
With operations spread across Gurgaon, Indore and Jaipur, over 13,000+ Teleperformers deliver Omnichannel Customer Experience, with solutions ranging from Customer Care, Technical Support, Debt Collection, Customer Acquisition, Social Media Solutions, Data Analytics and Back-Office and other specialized services to ensure consistent positive customer interactions.
To view details about the company and their contact center, use the scroll tool below.

Bank Indonesia
Indonesia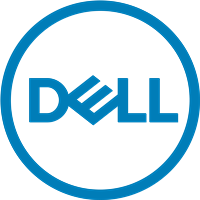 Dell India
India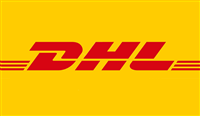 DHL Express Bangladesh
Bangladesh


HKT
Hong Kong


Ooredoo myanmar
Myanmar


PT Angkasa Pura II
Indonesia


PT. Bank Central Asia, Tbk
Indonesia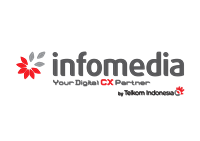 PT. Infomedia Nusantara
Indonesia

Teleperformance India
India

---
PRESENTERS
Confirmed speakers include
Amandeep Singh Arora
Teleperformance India
Sr. Vice President Talent Excellence | 16 Yrs in the industry.
Andi Tri Sutrisno
Bank Indonesia
Senior Trainer Officer | 4 Yrs in the industry.
Bachtiar Rivai
PT Telkomunikasi Indonesia
Quality Auditor | 3 Yrs in the industry.
Bachtiar Ubros Afrianto
PT Telkomunikasi Indonesia
Operation Manager | 12 Yrs in the industry.
Bakhtiar Ubros Afrianto
PT Telkomunikasi Indonesia
Operation Manager | 12 Yrs in the industry.
Bangalore Jagadish
Dell India
VP, Global Consumer Services | 21 Yrs in the industry.
Elsa Puspitasari
PT. Bank Central Asia, Tbk
Supervisor | 5 Yrs in the industry.
Emanuel Anggit Kristian Nugroho
PT. Bank Central Asia, Tbk
IT Support Officer
Erik Purwadi
PT Angkasa Pura II
Customer Service Officer | 2 Yrs in the industry.
Laurensia Yoan Destalinda
Bank Indonesia
Assistant Manager
M. Hafiedz Amrulloh
PT Telkomunikasi Indonesia
Quality Analyst | 6 Yrs in the industry.
Mahmud Alam
DHL Express Bangladesh
National Customer Service Manager | 16 Yrs in the industry.
Maria Astrid Rosemary Mardagiono
Bank Indonesia
Senior Officer | 3 Yrs in the industry.
Maya Kaunang
PT Telkomunikasi Indonesia
HR Training | 4 Yrs in the industry.
Muhammad Fajri
Global Contact Center Infomedia
Manager | 8 Yrs in the industry.
Muhammad Hafiedz Amrulloh
PT Telkomunikasi Indonesia
Quality Analyst | 6 Yrs in the industry.
MV Prasanth
Teleperformance India
EVP - Operations
Nandi Satria Segara
PT Telkomunikasi Indonesia
Project Manager | 5 Yrs in the industry.
Nugroho Agung Prasetyo
PT. Bank Central Asia, Tbk
Supervisor | 9 Yrs in the industry.
Parul Singh
Teleperformance India
Senior Manager - Marketing & Communications | 5 Yrs in the industry.
Rahman Sujati
PT Angkasa Pura II
Contact Center Manager | 12 Yrs in the industry.
Riana Hayu Wijayanti
PT. Bank Central Asia, Tbk
Manager | 8 Yrs in the industry.
Roni Gultom
PT Telkomunikasi Indonesia
Analyst
Rully Rinaldy Rahmat
PT Angkasa Pura II
Customer Service
Sanjay Mehta
Teleperformance India
Managing Director
Saw Hser Thart Kler
Ooredoo myanmar
Contact Centre Senior Manager | 3 Yrs in the industry.
Stephen Mak
HKT
Assistant Sales Manager | 8 Yrs in the industry.
Tengku Rafael Lardhana
Bank Indonesia
Assistant Manager
Via Rahma
PT. Bank Central Asia, Tbk
Assistant Manager | 12 Yrs in the industry.
Victor Ma
HKT
Senior Process Planning Manager | 18 Yrs in the industry.
Wahyu Novian
PT Telkomunikasi Indonesia
Operation Manager
NOTE:
Learning, networking etc doesn't stop when the conference ends!!
- You can keep in touch with all contacts at the event using our professional networking tool. And remember you have access to the world's biggest Association - Contact Center World (191,000 members)

This is the only contact center industry event of its kind from ContactCenterWorld dedicated to Asia Pacific / Oceania! - 175+ delegates from 15 Nations expected!
We would like to send you details as soon as the agenda is published - if you would like to be amongst the first to know who and what is being presented, please click on the link below to register your interest.