NEXT GENERATION
Contact Center & Customer Engagement
BEST PRACTICES

BERLIN, GERMANY
STARTS IN:
FIND OUT MORE
ORLANDO, FL USA
STARTS IN:
FIND OUT MORE
MACAU, SAR
STARTS IN:
FIND OUT MORE
PRAGUE,CZECH REPUBLIC
STARTS IN:
FIND OUT MORE
Check out
The Most

Innovative, Highly rated Contact Center World Events

EVER!
...Thousands of past delegates agree! -
BOOK YOUR PLACE TODAY!
Conference Schedule
Conference timings, networking activities and gala dinner
The final schedule for the 2018 events are currently being developed and will be published when all the speakers are confirmed - however here are some that have already confirmed!
Presenting the Best in the Region
including many 2017 Award Winning companies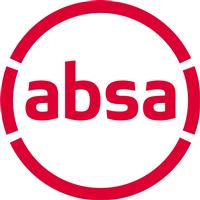 South Africa

Company Overview:
In 2013 the ABSA Wealth , Investment Management and Insurance ( WIMI ) business cluster clearly re-defined the future operating model for its direct delivery channel with a core focus on achieving a sales center of excellence to promote WIMI solutions through its Bancassurance partnership within the Absa Retail Banking channels.
Role of the Center:
Our Contact Centre's main focus is on Inbound and Outbound Sales of Non-Advice Short Term and Long Term Insurance Products. The centre also supports a Short Term Adviser Force where Adviser Customers are assisted in updating policies etc. We also have a Service Area which mainly focus on setting up appointments for Face to Face Advisers and supporting an Orphan customer base.

South Africa

Company Overview:
Through comprehensive contact centre services from Achievement Awards Group, we handle each and every aspect of our client's contact centre needs; from complaints handling to telemarketing, lead management, surveys and more. Through highly skilled, experienced and trained customer contact agents, we ensure a high level of service standards for inbound and outbound campaigns.
Role of the Center:
We also offer automated, customised call management systems. Full technical and reporting services are provided for seamless integration; including systems analysis, design and development, real-time customisable reporting and access to our warehouse and fulfilment systems. As the leader in human performance improvement, we have the expertise and experience to provide full support and management for a highly efficient contact centre
Turkey
Company Overview:
Arcelik A.S. Year of Establishment: 1955 Headquarters: Istanbul,Turkey Having operations in durable consumer goods industry with production, marketing and after-sales services, Arçelik A.Ş. offers products and services around the world with its 27,000 employees,15 different production facilities in 6 countries (Turkey, Romania, Russia, China, South Africa and Thailand), its sales and marketing companies all over the world and its 10 brands (Arçelik, Beko, Grundig, Blomberg, ElektraBregenz, Arctic, Leisure, Flavel, Defy and Altus) serving products and services in more than 135 countries. International organization in 27 countries.
Role of the Center:
Arçelik Contact Center is the FIRST Contact Center in TURKEY. It has been operated since 1991. Our principle is make customers to feel the best customer experience 7/24 not in words, but of deeds. In this regard, we strive for being one step ahead of customer's demands and moves with the vision of "to reach more customers with innovative products and applications in rapidly changing world "provided by optimized processes and digitalized technology with maximum productivity and minimum cost. We have won many awards in the national and international field with our customer satisfaction and CRM applications In our opinion, secret of success for excellent customer experience is managing the perception, empathy and interaction of customer. As a result we want to live and sustain end to end customer experience management. Our contact center includes both support and sales function. We have inbound (white goods, TV, nontv, fcr processes, pos device and other dealer&service system's support teams) Outbound ( sales, inquiry and survey process teams) Solution Center, Back Office, Social Media, IT Help Desk Support, Reporting and Training and Quality teams.
Turkey
Company Overview:
AssisTT, serving in 20 cities and 25 different centers throughout Turkey with approximately 10 thousand employees, is a customer contact point. It also serves as a strategic companion to many public organizations and private companies in addition to Turk Telekom group companies.
Role of the Center:
As one of the biggest call center company in Turkey, AssisTT aims to be the company that defines standards in its field in a short time.

Saudi Arabia

Company Overview:
Bank AlJazira (BAJ) is a Joint Stock Company incorporated in the Kingdom of Saudi Arabia. BAJ commenced its business on October 9, 1976. BAJ is recognized as a Shari'ah compliant financial institution in Saudi Arabia. BAJ is a client-driven and service-oriented Saudi Financial Group which provides individuals, businesses and institutions with Shari'ah compliant financial services through professional and dedicated staff.
Role of the Center:
Aljazira Phone acts as a one-stop-shop for Bank Aljazira existing and potential customers, whether internal or external. We offer the following services: 1) Inbound Customer Service 2) Inbound Sales 3) Outbound Sales 4) PoS Merchant Help Desk 5) Online Banking Help Desk 6) Branch Help Desk 7) Social Media Help Desk

South Africa

Company Overview:
In 2013 the ABSA Wealth , Investment Management and Insurance ( WIMI ) business cluster clearly re-defined the future operating model for its direct delivery channel with a core focus on achieving a sales center of excellence to promote WIMI solutions through its Bancassurance partnership within the ABSA Retail Banking channels. The WIMI Direct Delivery Contact Centre is an integral delivery channel to customers throughout the Absa Group , offering multiple channel access to solution customers across a broad spectrum of Absa's offerings.
Role of the Center:
As a Card Operations team we consider ourselves to be the dream factory where we help our customers' dreams come true through the way in whcih we service their Credit Card queries and maintain their accounts. We deal with credit card related queries and maintenance, customer retention when considering closure, assistance to merchants who uses our devices at point of sale etc.
Turkey
Company Overview:
Borusan Otomotiv, founded with the partnership between Borusan Holding and Giwa Holding operating in Germany has been the Turkey distributor of BMW. With the addition of BMW Motorrad in 1992, Land Rover in 1998, MINI in 1999 and Jaguar in 2014; the range of Borusan Otomotiv has expanded.
Role of the Center:
The CRM vision of Borusan Otomotiv Group is achieving increased customer satisfaction, loyalty and profitability through a personalized customer experience enabled by a simple, fast and omni-channel CRM approach. In line with this vision, Borusan Otomotiv Customer Interaction Center becomes a crucial touch point of the premium customer experience. Our single centralized center provides a 365-day customer service.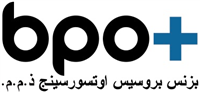 Qatar

Company Overview:
BPO+, a collaborated entity of two distinctly varied professional corporations, is a provider of World-class Contact Center and BPO services, Telecom System Integration and IT services from the Gulf Countries.
Role of the Center:
BPO+ offers services ranging from primary voice-based inbound and outbound services to non-voice BPO and KPO services. Owing to its rich experience and understanding of the dimensions of customer relations and highly qualified and trained professionals, BPO+ have also successfully branched out into a variety of related services including tech-support, online shop assistance and debt collections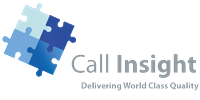 South Africa

Company Overview:
Call Insight was originally developed to support businesses that reach their customers via contact centres. However, we have evolved since then. Today our core focus is on quality, compliance and customer insight.
Role of the Center:
In short: We assist our clients in improve the quality of customer interactions; sales conversion; target training and coaching effectively; manage poor performing agents; understand what customers are saying about your products and services, and why customers are satisfied and stay, or are dissatisfied and leave a service.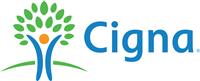 United Kingdom

Company Overview:
We have over 30 years' experience in providing global health insurance and more than 1 million hospitals, physicians, clinics and specialists worldwide. You'll have the reassurance of our experiences, delivering international healthcare across more than 200 jurisdictions. Everything we do is driven by our mission to help improve your health, wellbeing and sense of security. We help customers stay well, prevent sickness, obtain access to health care, recover from illness or injury, return to work and provide for their families.
Role of the Center:
The role of our contact centre is to provide 5* customer service to all of our customers, by supporting them though their full end to end care journey. We have a blended team, of fulfillment, customer service and claims. The fulfillment team are responsible formwelcoming the customer to Cigna, through welcome calls and then ensuring that the customer received all of the correct documentation for their policy. Customer service are our front end 24/7 team, who are responsible for inbound and outbound calls from both customers and medical service providers. They also provide this service through email and web-chat. The claims team ensure that all of our customers treatment is approved, their claims are paid in a timely manner and the customer is referred to our clinical team for case management, should they require ongoing support through their treatment.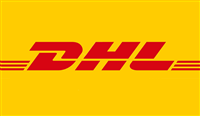 Kenya

Company Overview:
DHL is the global market leader in the logistics industry. DHL commits its expertise in international parcel, express, air and ocean freight, road and rail transportation, contract logistics and international mail services to its customers.
Role of the Center:
The Contact Centre Supports Customers to purchase our goods and Services, Upsell on the product , Generates New business and identifies potential leads. Serves as a central information Centre for the customers, A tracking platform for customers tracing for their shipments.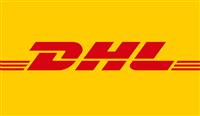 Germany

Company Overview:
DHL is the global market leader in the logistics industry. DHL commits its expertise in international parcel, express, air and ocean freight, road and rail transportation, contract logistics and international mail services to its customers.
Role of the Center:
We support customers in all request to their shipments. We arrange bookings for our customers (and provide additional services i. e. insurance, time definite delivery etc). We are the link to sales and marketing, We are experts in customs and delivery in more than 220 countrys in the world. We help when a shipments gets ost or damaged. We make contacts to our stations and backoffices to fid quick solutions for customers. Our Service level ist 90/10 with a abandon call rate under 1%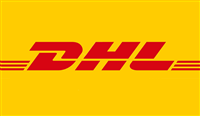 Tanzania

Company Overview:
DHL is present in over 220 countries and territories across the globe, making it the most international company in the world. With a workforce exceeding 325,000 employees, we provide solutions for an almost infinite number of logistics needs.
Role of the Center:
We support customers, and provide them with outstanding service and solutions to their issues so that they may come back over and over again. We make sure that they know what the status of their shipment is from beginning to end.

Company Overview:
HMC has been the principal public healthcare provider in the State of Qatar for over three decades, and is dedicated to delivering the safest, most effective and most compassionate care to each and every one of our patients. HMC manages eight hospitals, incorporating five specialist hospitals and three community hospitals. HMC also manages the National Ambulance Service as well as home healthcare, both accredited by Joint Commission International. While HMC continues to upgrade its facilities and services, it has also embarked on an ambitious expansion program, targeting the areas of need in our community.
Role of the Center:
BPO+ have been working with Hamad Medical Corporation for over 3 years partnering to deliver the HPCC and RBMS services to support the Patient care mission. We very closely understand and have been actively contributing into the Vision of our Emir to provide high quality healthcare services to all citizens and residents in the country, which meet the best global standards of quality and outcomes. BPO+ and HMC wanted to highlight their fruitful partnership to the world , so that could provide meaningful learnings from this partnership to others in the filed.

Turkey
Company Overview:
The leader of online shopping in Turkey; With over 12.7 million products
Role of the Center:
The center supports customers

United Arab Emirates

Company Overview:
Mashreq has provided banking and financial services to millions of customers and businesses since 1967. We are one of UAE's leading financial institutions with a growing retail presence in the region including Egypt, Qatar, Kuwait and Bahrain. We focus on providing our customers access to a wide range of innovative products and services. Our branch network extends across the UAE with one in every two households in the UAE banking with us. We also have customer service centres in key retail locations and one of the largest ATM networks in the country. We also have 12 overseas offices in nine countries, including Europe, US, Asia and Africa.
Role of the Center:
Our Call Center is a highly professional, multinational, multilingual contact center which provides 24 x 7 SUPPORT catering entire Retail Banking Group. This team is backed by the best in class IVR and dynamic call routing technology – a perfect balance of efficiency and personalization. We operate on the core belief of customer centered Innovation and a currently working on pushing our First Point of Resolution scores northwards of 80%. We servicing the following unique geographies and customer segments:- – UAE Banking, Qatar, Bahrain & Kuwait – Priority Banking – Gold and Private Segments – Securities – Small & Medium Enterprise – Interacting with 140,000+ customers every month – Our entire product suite can be bought over the phone
South Africa

Company Overview:
Merchants is a leading Customer Management Outsourcing solution provider specialising in delivering exceptional customer experiences. We are pioneers in the contact centre industry with almost 35 years of experience in designing, building and operating contact centres around the world on behalf of blue chip clients. Our services and solutions are built on tried and trusted models, systems and processes that are based on best practice standards.
Role of the Center:
The Global Service Centre operated on behalf of Dimension Data acts as the primary interface for DD's customers should they need to invoke any support services. Services range from simple catch and dispatch incident logging, Fast Fix First Call Resolution calls, Remote Desktop support, live event monitoring. These services are provided to local, as well as multinational clients, and the Centre is operated around the clock 265 days a year.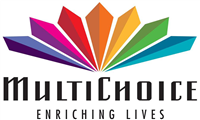 South Africa

Company Overview:
Pay TV Company based in South Africa, offering various TV and online-based entertainment services such as movies, series, sport, documentaries, and actuality programs. These are offered on various platforms including Digital Satellite TV, Web Streaming, and Mobile TV. Multichoice South Africa is owned by Naspers - the largest company on the Johannesburg Stock Exchange.
Role of the Center:
The role of my contact center is to provide customers with information to address inquiries regarding products and services. In addition to that we help resolve any customer complaints. For instance, a customer would like assistance in opening a new dstv account or would like to be assisted in resolving a problem with a technical query. We also help our customers on how to use equipment or resolves issues with equipment mainly their decoders, mobile devices. Turning on and off accounts or suspending them as well.

Portugal

Company Overview:
Randstad Holding is a temporary and contract staffing organisations. Set up in 1960 by Frits Goldschmeding in a one-roomed office in Amsterdam, it now has 1,600 branches and 642 in-house locations at customer sites in Europe and North America.In Portugal, Randstad Contact Centres collaborates, as a partner, in the start-up of many of the main Portuguese Contact Centres, in fields such as Banking, Insurance, Telecommunications and Services. Holder of the means and expertise required to quickly and effectively meet the most stringent human resource requirements, whether temporary or permanent, Randstad Contact Centres is a business partner of resource management companies, providing a global service, so that, together, they may achieve high levels of customer satisfaction.
Role of the Center:
Our Contact Center is a Support service to customer one, for a telecommunications company and we: - Handle inbound calls: customer calls us to obtain information about equipment's, services, tariffs, to report malfunctions, ask for help and Customer retention; in my contact center we handle inbound calls for mobile and fixed services, for 7 different segments of our Client customers and 1 for internal Customers; - Handle Outbound calls to campaigns launched by our client; - Back-office: beside treating the Work-Orders requested by our answering agents, we deal with Email Response.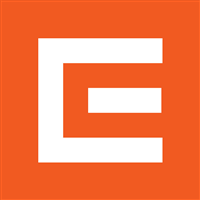 Czech Republic

Company Overview:
We are is the biggest power company in Central and Eastern Europe. It provides sales and distribution of electricity and gas in the Czech Republic. We are responsible for the whole service (retail segment) in the Czech Republic. Our role is: support customers and also sell products - electricity, gas and other complementary products.
Role of the Center:
There are many ways to contact us - customers can use the customer service line, web based virtual sales office, visit the 24 customer centers or 53 offices of business partners - all contact places are situated in significant cities. There are 500 employees in customer branches, serving face to face customers. Almost 5500 customers visit us daily in our contact centers.

South Africa

Company Overview:
Sell products in the short term insurance sector as well in the assurance and secured lending segments. We also sell short term commercial insurance across South Africa. We sell products that cater to the specific needs of our clients in a way that is truly customer-centric. As a brokerage, we have access to a panel of underwriters whereby we can ensure that we get our clients the best possible deal at every juncture and also do the shopping for them in order to save them time and stress should they lack the specific acumen that is associated with insurance. We have two sales contact centres which are divided into multiple arms that service specIFIC clients with defined income bands. We also group related insurance products such that we are able to solve our customers' problems in a holistic sense. We have a variety of products within each insurance category requiring our consultants to be highly knowledgeable, multi-skilled, and experts in treating our customers fairly.
Role of the Center:
Simply put, the role of the sales contact centre is to provide peace of mind to our customers and to sell a product that meets their individual needs and will be there should they need it.

South Africa

Company Overview:
As a licensed financial services provider Talksure offers broker and intermediary solutions including personal lines, short term insurance, long term insurance and medical gap cover. Talksure takes great pride and responsibility in being an authorised financial services provider. We do not just follow guidelines for compliance and treating customers fairly we live those values and this is what differentiates us from our competitors. We have an ever growing team of highly skilled, fully accredited customer consultants as well as, trainers, coaches, quality assurance assessors and key Individuals, who together ensure top quality sales are generated and services of a high standard are rendered to our clients, as well as our partners and their client base. Furthermore, we are accredited with INSETA and receive funding annually to further upskill and develop our people to ensure that we stay abreast of industry trends and customer requirements.
Role of the Center:
Being one of the leading contact centres in the country we strive to make every call a success, be it a sale or service. We believe that our telephone etiquette and mannerisms place an everlasting impression in the minds and hearts of those we interact with. Additionally, we offer a wide range of insurance products at affordable premiums making it accessible and affordable to all.
Russia

Company Overview:
Teleperformance Russia Group is outsourcing provider in Customer Experience and Contact Center Management. About 3900 employees serve clients of the most well-known multinational companies in more than 15 different languages. Within 18 years, Teleperformance Russia Group has become one the largest multilingual contact center company, operating in Russia, Ukraine and Lithuania.
Role of the Center:
Available 24/7, our proven technical, customer support and sell products experts deliver business-to-business and business-to-consumer support in any language, with business-specific service and product maintenance. Teleperformance provides: • New Product/Service Sales/Subscriptions (with cross-sell/up-sell options); • Billing Explanations or Payment Applications; • Technical Assistance; • Problem Solving/Complaint Handling; • Pro-Active Outreach at Key Milestones in the Customer Relationship (e.g., welcome calls, satisfaction checkups, contract anniversary, and so on) We are a people company working for people: people interacting with people, helping them solve problems, making their lives easier. That's the essence of our daily work.

Turkey
Company Overview:
Teleperformance Group has been providing superior customer care services for leading companies throughout the world since 1978, demonstrating expertise in many markets and verticals. We are the worldwide leader in multichannel customer experience.
South Africa

Company Overview:
We are a global industry leader in providing our clients with the best in business process outsourcing (BPO) solutions predominantly to the insurance, fleet, automotive, and property industries.
Role of the Center:
Our outsourcing portfolio includes the provision of customized solutions to provide our clients with Contact Centre services, repair networks, process and supply chain management , technology operations and decision analytics to support a variety of solutions including accident management, administration, sales and customer service.

Turkey
Company Overview:
Turkcell Global Bilgi was established in 1999, as a Turkcell Group Company. And as Turkey's leading customer relationship management center (support customers, sell and collection, etc.)
Role of the Center:
we operate with more than 13 thousand employees and a capacity of 7, 500 seats at total of 24 centers, with 19 in Turkey, 4 in Ukraine and 1 in Russia. Besides its broad experience in the telecom sector, Turkcell Global Bilgi combines expertise with a wide ranging customer portfolio in such areas as the public sector, retail, finance, IT, and media/entertainment.

Turkey
Company Overview:
Vestel is a Turkish home and professional appliances manufacturing company consisting of 18 companies specialised in electronics, major appliances and information technology. Vestel's headquarters and production plant are located in Manisa, while the company's parent conglomerate is the Istanbul based Zorlu Holding.
Role of the Center:
Our contact center supports customers via various channels 7/24, gives help desk service for customers and our authorized technical services, sells products and services such as additional warranty, maintenance tools for home appliances, refrigerators, dishwashers, TV's, smartphones etc.
To view details about the company and their contact center, use the scroll tool below.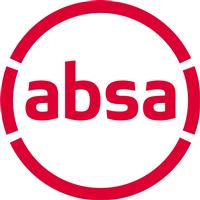 ABSA Bank
South Africa


Achievement Awards Group
South Africa

Arçelik
Turkey
AssisTT
Turkey

Bank Aljazira
Saudi Arabia


Barclays Africa
South Africa

Borusan Otomotiv
Turkey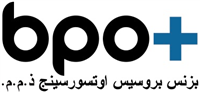 BPO PLUS WLL
Qatar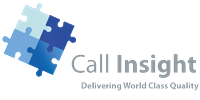 Call Insight
South Africa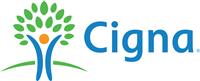 Cigna
United Kingdom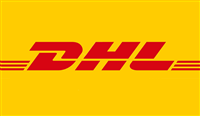 DHL Express (K) Ltd
Kenya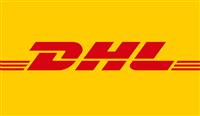 DHL Express Germany
Germany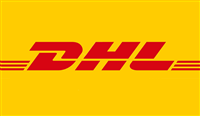 DHL Express Tanzania
Tanzania


Hamad Medical Corporation

Hepsiburada
Turkey

Mashreq Bank
United Arab Emirates

Merchants SA (South Africa)
South Africa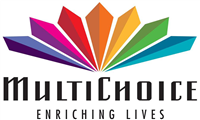 Multichoice SA
South Africa


Randstad Portugal
Portugal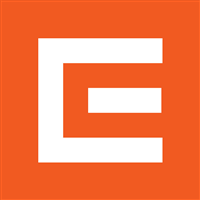 Skupina ČEZ
Czech Republic


Standard Bank South Africa
South Africa


Talksure
South Africa

Teleperformance Russia
Russia


Teleperformance Turkey
Turkey
The Innovation Group
South Africa


Turkcell Global Bilgi
Turkey

Vestel
Turkey
---
PRESENTERS
Confirmed speakers include
Jane Karugi
DHL Express (K) Ltd
Head of Customer Service
Bharat Parshotam
ABSA Bank
Head of Sales | 6 Yrs in the industry.
Nadia Naidu
Merchants SA (South Africa)
Senior HR Business Partner | 10 Yrs in the industry.
Imtiaaz Dhoodhat
Standard Bank South Africa
Dialler Manager
Donovan Crout
Merchants SA (South Africa)
Call Center Manager | 9 Yrs in the industry.
Hlengiwe Cele
Multichoice
Sales Consultant
Miguel Azevedo
Randstad Portugal
Branch Manager | 11 Yrs in the industry.
Ebru Demir
AssisTT
Operations Director | 3 Yrs in the industry.
Sean Coomer
Multichoice South Africa
Workforce Management Manager | 10 Yrs in the industry.
Florian Brumm
DHL Express Germany
Abteilungsleiter | 6 Yrs in the industry.
Bora Denizeri
Hepsiburada
Customer Services and Supplier Relations Head | 0 Yrs in the industry.
Deon Julius
Merchants SA (South Africa)
Sales Team Leader | 1 Yrs in the industry.
Mustafa Azizoglu
AssisTT
Corporate Communication Manager
Lorna Clarkson
Cigna
Operations Manager | 19 Yrs in the industry.
Nolan Steven
Talksure
Dialer Manager | 8 Yrs in the industry.
Fatima Sullivan
DHL
Vice President Customer Services, Sub Saharan Africa
Fatima Sullivan
DHL Express Tanzania
Vice President Customer Services, Sub Saharan Africa
Mehmet Ongan
Teleperformance Turkey
Operations Manager | 7 Yrs in the industry.
Neo Marinyele
Multichoice South Africa
Social media Manager | 4 Yrs in the industry.
Osman Firat
Arcelik As
Head of Contact Center | 2 Yrs in the industry.
Muhammed Shuaib Shaik
Standard Bank
Contact Centre Sales Manager | 11 Yrs in the industry.
Eugene Merckel
Merchants SA (South Africa)
Senior Operations Manager
Kadir Ataş
AssisTT
Director of Technology
Sinem Ozel Ucar
Borusan Otomotiv
CRM Business Development Center Unit Manager | 3 Yrs in the industry.
Kayahan Balta
Arcelik As
Customer Services Expert
Lebogang Bogatsu
The Innovation Group
Sales Representative | 2 Yrs in the industry.
Amjad Naim
Mashreq Bank
Call Center Manager | 13 Yrs in the industry.
Natalia Gorokhova
Contact Center Gran Ltd
Chief Operations Officer | 18 Yrs in the industry.
Daleen Nel
Barclays Africa
Customer Care Specialist | 18 Yrs in the industry.
Marlon Samson
Multichoice South Africa
Head of Contact Centres
Jacques De Beer
Talksure
Managing Director | 2 Yrs in the industry.
Minenhle Mathobela
Multichoice South Africa
Sales Consultant | 5 Yrs in the industry.
Rezah Mall
Merchants SA (South Africa)
Contact Centre Operational Manager
Michelle Meteve
ABSA Bank
Sales Manager
Nobuhle Ngubane
Merchants SA (South Africa)
Quality Analyst | 7 Yrs in the industry.
Maria Charisse Perez
Truphone
Customer Service Manager | 7 Yrs in the industry.
Deven Govender
Merchants SA (South Africa)
Call Centre Manager | 21 Yrs in the industry.
Cláudia Martins
Randstad Portugal
Business Manager | 17 Yrs in the industry.
Pedro Silva
PT Contact
Manager of Communication
Ilse Hess
Merchants SA (South Africa)
Head of Talent | 1 Yrs in the industry.
Nompumelelo Dlamini
Multichoice South Africa
Customer Service Professional | 4 Yrs in the industry.
Nayan Taunk
BPO PLUS WLL
Service Delivery Manager SDM
Elena Evlampieva
Contact Center Gran Ltd
Head of training depatment
Ryan Kleynhans
Volkswagen Group South Africa
Manager: Business Development | 13 Yrs in the industry.
Mithum Singh
Merchants SA (South Africa)
General Manager - Operational Support | 16 Yrs in the industry.
Annie Padayachee
Smollan Contact
Executive - Customer Interaction | 16 Yrs in the industry.
Lyndol Tayler
Achievement Awards Group
Contact Centre Training and Developement | 16 Yrs in the industry.
Johnaton Dorasamy
Multichoice South Africa
Sales Manager | 4 Yrs in the industry.
Ronica Moodliar
Talksure
Sales Manager | 9 Yrs in the industry.
Nomthandazo Mtambo
Call Insight
Quality Assessor | 6 Yrs in the industry.
Khaled Ramadan
Bank Aljazira
VP - Head of Alternative Delivery Channels | 15 Yrs in the industry.
Amelia Ribeiro
Randstad Portugal
Contact Center Trainer | 2 Yrs in the industry.
Kassondra Riley
BPO PLUS WLL
Asst. Executive Director of Patient Contact Centre | 18 Yrs in the industry.
Melda Sofuoglu
Turkcell Global Bilgi
Channel Experience and Operation Development Manager | 18 Yrs in the industry.
Malcolm Vining
ABSA Bank
Head Direct Delivery and Retail Enablement | 10 Yrs in the industry.
Onur Can Aydın
Vestel
Business Development Specialist
Anna Ovchinnikova
Teleperformance Russia
HR Director | 6 Yrs in the industry.
Jane Karugi
DHL Express (K) Ltd
Head OF Customer Service | 12 Yrs in the industry.
Adam Gottlich
Standard Bank South Africa
Senior Manager Behavioural Science | 1 Yrs in the industry.
Vladimira Rosendorfova
CEZ ZS
Specialist
Turky Almuharib
Bank Aljazira
Head of Phone Banking Division | 6 Yrs in the industry.
Jennifer Algie
Merchants SA (South Africa)
People Director | 12 Yrs in the industry.
NOTE:
Learning, networking etc doesn't stop when the conference ends!!
- You can keep in touch with all contacts at the event using our professional networking tool. And remember you have access to the world's biggest Association - Contact Center World (191,000 members)

This is the only contact center industry event of its kind from ContactCenterWorld dedicated to Europe, Middle East & Africa! - 150+ delegates from 15 Nations expected!
We would like to send you details as soon as the agenda is published - if you would like to be amongst the first to know who and what is being presented, please click on the link below to register your interest.