ContactCenterWorld.com Experts
Welcome! The industry thrives on professionals like you sharing best practices, ideas and information and this page outlines some ways in which you can share some or all of these items!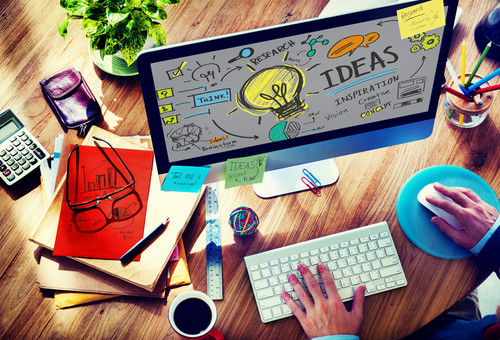 We have listed below a few ideas for your consideration - please review which ones you are interested in and complete the short registration form so we can add you as one of our expert contributors!

CONTACT CENTER INDUSTRY GUIDES
We are creating a series of industry guides from social media and contact centers to technology, from people management to customer engagement and more!

This is how it works - you sign up to be a contributor and we then approve you. Once approved you will log into ContactCenterWorld.com and go to a link where you will see a link to the Guides. You look at the ones you want to contribute to and when you click on them, you will see headings - click on a heading and type away! you can upload images and text and once we have enough content to create a useful guide we will publish it with all contributors recognised. You can also go in any time and update info so it's a live working guide on ContactCenterWorld.com!

Just register for the guides at the bottom of the page and you will have access to all of them as a contributor!

SOCIAL MEDIA SHARERS
We are active on Facebook, Twitter, Linkedin and Youtube. We welcome professionals who like to share news and information with their network and we often share fantastic tips and articles. If you are interested being a social sharer and allowing us to send you regular updates from time to time you may want to share with your network, sign up as a Social Sharer!
Please make sure you follow us/like us at our social media locations - see below







INDUSTRY BLOGGER!
Every member has a blog by default they can post to. Just go to My Services and select My Blog and post away.

We publish great blogs in weekly newsletters - we recommend you upload a photo because we will not share them without the author's photo.
CONTENT SHARING
If you regularly publish information on your own website like news, artciles, blog posts etc., we can help you share this on ContactCenterWorld.com using our media import tool - it simply allows you to specify where you post content like blogs on a dedicated blog paste and we will pull in that blog and share it (if it meets our standards) saving you any hassle of thinking about sharing content!
Find out more at this page


IMPRESS YOUR WEBSITE VISITORS!
| | |
| --- | --- |
| | Have you thought about taking some content from ContactCenterWorld.com and adding it to your site? A lot of our content is updated daily and we've developed some great feeds you can add to your website like the latest Industry News - these are all free and help your website stay fresh even when you don't have any updates! find out more here |


INTERVIEWS / COMMENTS
We regularly invite members to participate in discussions / share comments and also to participate in interviews with us - there is no obligation to respond to every one but we do welcome those who like to build their brand and showcase their knowledge through sharing information!

Here are some current interviews you can join!

Reviews of 2015 and 2016: 2015 / 2016

10 Great Ideas for contact centers: 10 Great Ideas For Contact Centers

Weather and its affect on contact centers: Weather and it's affect on your center
---
Sign Up Today / Your Subscription Settings
You are registered as an Expert.