WHAT CAN WE HELP YOU FIND?

All

Articles

Tips

People

Company

Jobs

Video

Blog

Gallery

Glossary

Store
Forum
Retail

Hello Everyone. Nice to be here
Author
Post

I'm new to this network and just starting a venture as an affiliate marketer. I have two sites. One promotes and showcases companies that I am affiliated with while at the same time posts the latest deals and online offers from those merchants. It is called JT's Ads, Fads, and Doo Dads (http://adfadsndoodads.blogspot.com). The other is an online retail center that provides live product feeds from affiliated partners called $earch, $hop, $hare and $ave with JT(http://sssnswjt.blogspot.com).

Both are currently in their infancy. I have been recieving numerous pages views and I have numerous followers via Twitter (@jtsadsfadsndd). The problem is that I am relatively new to this social marketing thing and I want to do it right. I know that one bad move can ruin your reputation online. I need this to be sucessfull in order to make a viable living for my family.

What I need are tricks and advice to lure potential customers and hopefully get some sales. And when I say advice, I mean REAL ADVICE. This is not place to spam or place tracking links. If anyone dares does that I will block them and report them for spamming. I am also looking to meet people, make new contacts, and hopefully forge new business relationships too. So if you are looking for the same thing, please drop me a line and maybe we can work together.

Thursday, October 20, 2011 11:03 AM EST
---
Responses
Author
Post

TYVM for the feedback. What's Magento? I have been getting clicks, but I have yet to have sold anything yet, but I remain positive. Both my facebook pages are well liked and I am getting my name out there.

Tuesday, November 15, 2011 3:56 PM EST

Author
Post

I think you need to have a nice looking site if you are selling those products mentoned in the second url. Use Magento and then sell your products if you are getting good number of clicks, did you sell anything yet?

Regards

Yatin Kundra

Monday, November 14, 2011 4:28 PM EST
ContactCenterWorld.com Forums © 2000-13 ContactCenterWorld.com


Local Team
Want to connect with some of our team in your area?
You must be a member and logged-in, in order to communicate with these contacts.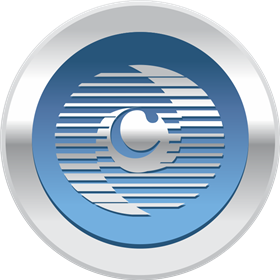 Latest Podcasts
from ContactCenterWorld.Com
Contact Center Video News
Showing 1 - 2 of 127 items