Americas Newsletter - Friday, March 8, 2019


Hi

Here is your weekly eNewsletter from ContactCenterWorld. To manage your subscriptions please use the link at the bottom of this newsletter.
EMPLOYEE ENGAGEMENT AWARDS NOW OPEN

UPCOMING EDITORIAL
Check back next week for these and hundreds of other industry updates!
Clarabridge Study Reveals Shifting Consumer Attitudes to Banking
Consumers Prefer Search over Friends and Family
Executive Interview: Technologies Impacting the Contact Center Industry In the Next 12 Months
Executives Speak on the Greatest Challenges of the Contact Center Industry in 2018
Customer Experience Falling Short Across Multiple Channels, Serenova Market Research Finds
Survey Shows Disjointed Communications Technologies Fail Customers
Bringing Digital Customer Experience Technology and Methods to 9-1-1 Dispatch Centers
Are You Getting the Most From Your Technology?
We Asked Executives How External Events Have Impacted Their Companies
5 Ways to Improve the Contact Center
Executive Interview: Contact Center Conversation Topics in 2018
Executive Interview - Is Customer Service Better or Worse Than a Year Ago
Study Finds Connectivity Technologies are Significant Enablers to Achieving Customer Experience Goals
Join us at OUR Industry Leading 14th Annual NEXT GENERATION CONTACT CENTERS event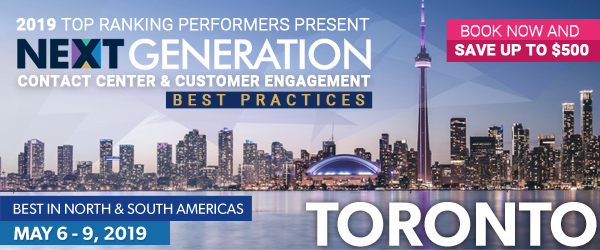 Click on the company logo to access their company page and get more information about the supplier
LATEST ACTIVE MEMBERS
Click on a member's name to connect with them
Maria Maximo


Marketing Manager
Teleperformance Brasil
Connections: 17
Michael Penn


Director, Sales Initiatives
Broadband Dynamics
Connections: 29
Ricardo Barreras


Sr. Manager of Efficiency & Effectiveness | Customer Relations
Locus Telecommunications LLC.
Connections: 0
Tom Coleman


Director of Special Projects
Vivint
Connections: 81
Tim Izatt


Director of Customer Operations
Vivint
Connections: 386
Chuck Browne


Customer Care Operations Manager
Vivint
Connections: 369
Marc Demers


Senior Manager, Technology & Systems Support, NA Customer Contact Center
Bank of Montreal
Connections: 19
David Birittieri


Assistant Vice President - Head of IT Customer Service
MassMutual
Connections: 204
David Wilson


Head of Global Vendor Operations, US & Canada
Uber
Connections: 5
Thomas Farrell


Senior Vice President, Customer Service
Web.com
Connections: 48
Pierre Jasmin


President and Consultant
Services Triad
Connections: 11
Amy Bennet


Director, Communications
Blue Ocean Contact Center
Connections: 338
Leanne Park


Director, Contact Centres
Reliance Home Comfort
Connections: 28
Sandy Morrison


Director of Customer eXperience Center
Whirlpool Corporation
Connections: 266
EMPLOYEE ENGAGEMENT AWARDS NOW OPEN

Video: WOW Comments - NEXT GENERATION Contact Center & Best Practices Event
Video: How To Access Your Membership Certificate - Training Video
Video: How To Message & Live Chat With Members - Training Video
Video: How To Set Up & Update Your Profile - Training Video
Video: ContactCenterWorld.com Conferences - Powerful Networking!
View More Audio Podcasts

|

View More Videos

Inbound Customer Service Reps Needed ASAP

Outbound Sales Reps Needed for Access Worldwide & Spectrum

Product Manager

Financial Analyst, Financial Planning & Analysis

Client Operations Specialist

People Operations Coordinator

SEO/SEM Manager

Remote Artiva Healthcare System Developer
View More

|

Submit Jobs
Join us at OUR Industry Leading 14th Annual NEXT GENERATION CONTACT CENTERS event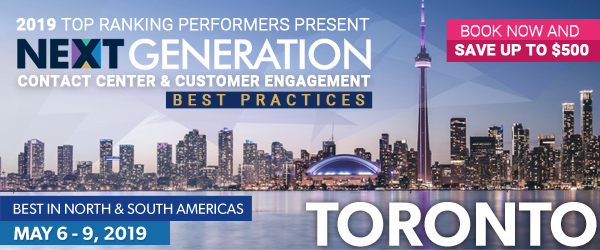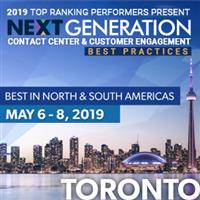 2019 AMERICAS - NEXT GENERATION Contact Center & Customer Engagement BEST PRACTICES Conference
Presented By: ContactCenterWorld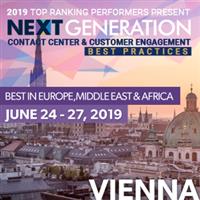 2019 EUROPE, MIDDLE EAST & AFRICA - NEXT GENERATION Contact Center & Customer Engagement BEST PRACTICES Conference
Presented By: ContactCenterWorld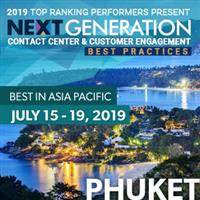 2019 ASIA PACIFIC - NEXT GENERATION Contact Center & Customer Engagement BEST PRACTICES Conference
Presented By: ContactCenterWorld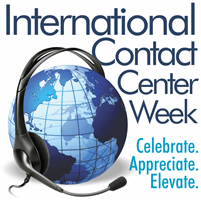 International Contact Center Week
Presented By: ContactCenterWorld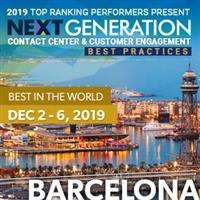 2019 GLOBAL EVENT - NEXT GENERATION Contact Center & Customer Engagement BEST PRACTICES Conference
Presented By: ContactCenterWorld
View More

|

Submit Events