Newsletter Selection
•
Americas
(Currently Selected Newsletter)
•
EMEA
---
Americas Newsletter - Friday, January 11, 2019


Hi

Here is your weekly eNewsletter from ContactCenterWorld. To manage your subscriptions please use the link at the bottom of this newsletter.
HOW TO ENTER THE MOST PRESTIGIOUS CONTACT CENTER WORLD AWARDS
On demand webinar - watch when you want and find out about these awards, best practice tips and more

Join us at OUR Industry Leading 14th Annual NEXT GENERATION CONTACT CENTERS event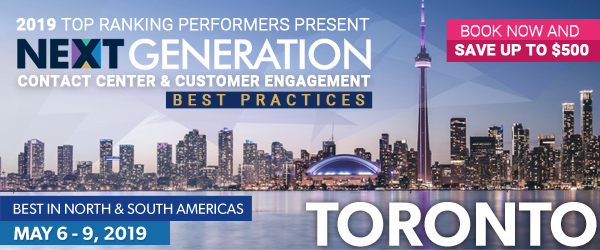 Click on the company logo to access their company page and get more information about the supplier
LATEST ACTIVE MEMBERS
Click on a member's name to connect with them
Mark Sayre


Product Manager
Soleo Communications
Connections: 4
Maria Maximo


Marketing Manager
Teleperformance Brasil
Connections: 4
Dick Bucci


Communications - Consultant
Pelorus Associates
Connections: 13
David Birittieri


Assistant Vice President - Head of IT Customer Service
MassMutual
Connections: 208
Chris Bauserman


VP, Product and Segment Marketing
NICE inContact
Connections: 26
Jane Finn


Managing Partner
Contact Strategies Inc.
Connections: 2
Michael Penn


Director, Sales Initiatives
Broadband Dynamics
Connections: 28
Johanna Wandel


Care Admin, Call Center Operations
Whirlpool Corporation
Connections: 26
Tim Izatt


Director of Customer Operations
Vivint
Connections: 386
Tracy Carter


Director, Business Development & Marketing
LiveXchange
Connections: 1
Mark Ungerman


Product Marketing Director
NICE inContact
Connections: 2
2019 '14th annual' Global Contact Center World Awards NOW OPEN!
Enter your Center, Strategy, Technology Innovation, People and more into the ONLY TRULY GLOBAL awards program - regarded by many as being like the Olympics for the Contact Center World! Join the best from over 50 nations and compete for the most prestigious awards out there!

Join us at OUR Industry Leading 14th Annual NEXT GENERATION CONTACT CENTERS event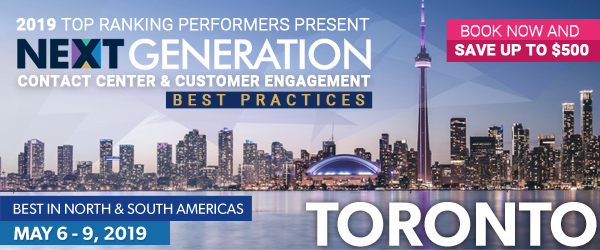 Video: 2018 Next Generation Contact Centers - Orlando Day 2
Video: WOW Comments - NEXT GENERATION Contact Center & Best Practices Event
Video: David Birittieri of MassMutual on Contact Center World Awards
Video: Christine Whittaker of Club Auto on Contact Center World Awards
Video: ContactCenterWorld.com Global Awards Overview
View More Audio Podcasts

|

View More Videos

Search Marketing Manager

Supervisor

Remote National Sales Executive - Collections (Experience Required)

Marketing Coordinator

National Sales Executive

Inbound Reps needed for Access Worldwide & PODS

Salesforce Administrator

Client Manager
View More

|

Submit Jobs
HOW TO ENTER THE MOST PRESTIGIOUS CONTACT CENTER WORLD AWARDS
On demand webinar - watch when you want and find out about these awards, best practice tips and more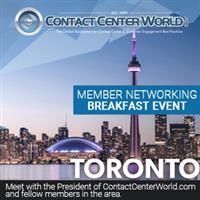 Breakfast Networking Event - Toronto
Presented By: ContactCenterWorld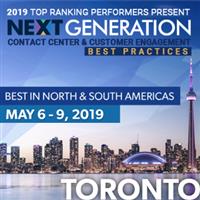 2019 AMERICAS - NEXT GENERATION Contact Center & Customer Engagement BEST PRACTICES Conference
Presented By: ContactCenterWorld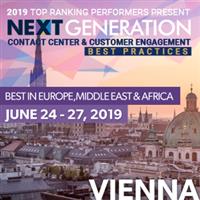 2019 EUROPE, MIDDLE EAST & AFRICA - NEXT GENERATION Contact Center & Customer Engagement BEST PRACTICES Conference
Presented By: ContactCenterWorld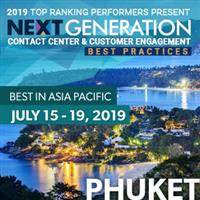 2019 ASIA PACIFIC - NEXT GENERATION Contact Center & Customer Engagement BEST PRACTICES Conference
Presented By: ContactCenterWorld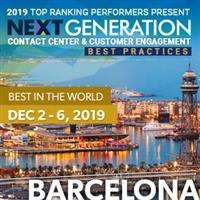 2019 GLOBAL EVENT - NEXT GENERATION Contact Center & Customer Engagement BEST PRACTICES Conference
Presented By: ContactCenterWorld
View More

|

Submit Events