Advertising Options
Thank you for reviewing some of our promotional opportunities. We have created programs that allow you to select a variety of options and channels to suit your needs today and tomorrow. Please review the links below for details
Marketing to our membership of over 200,000 Professionals
ContactCenterWorld.com is the place for Contact Center industry professionals to network and to research and find best practices. As a provider of products and services there is immense business and financial value being part of the solution i.e. making it easy for our members to connect with you and your services!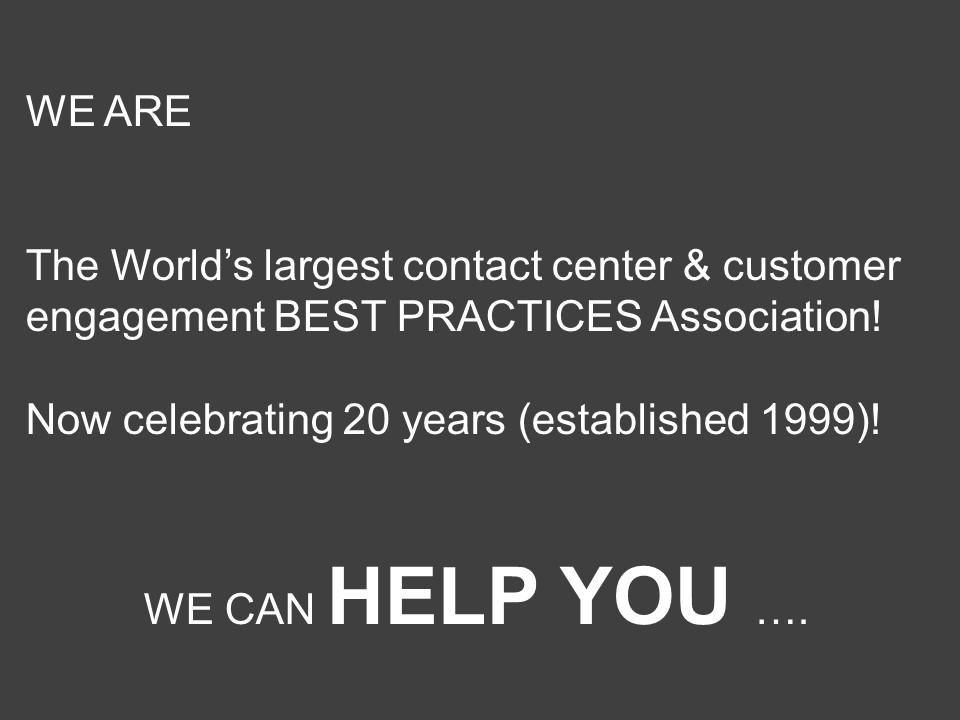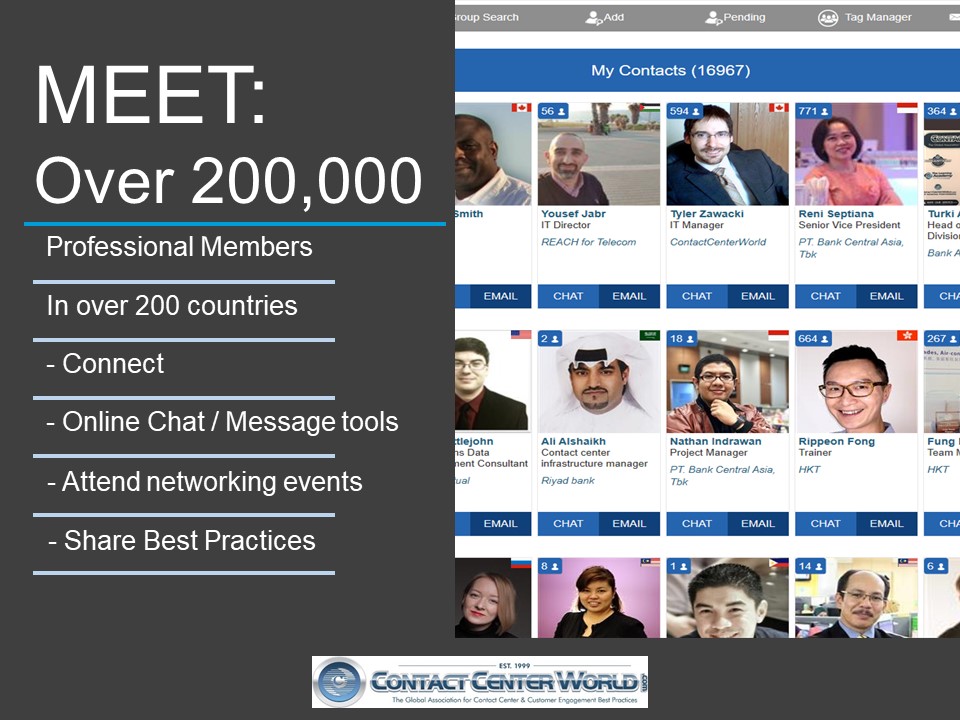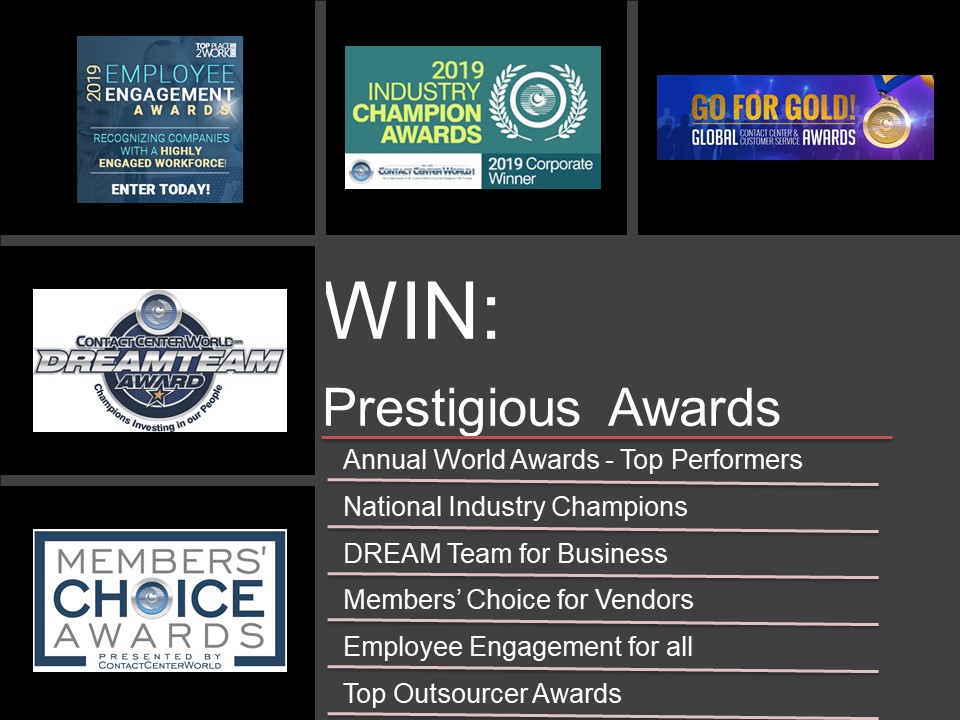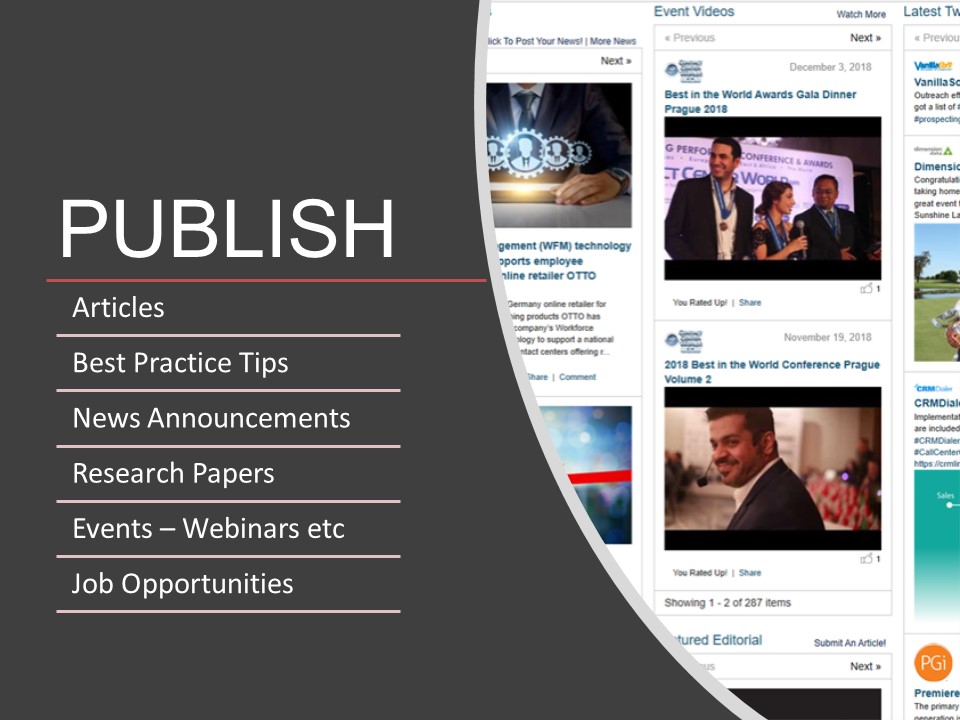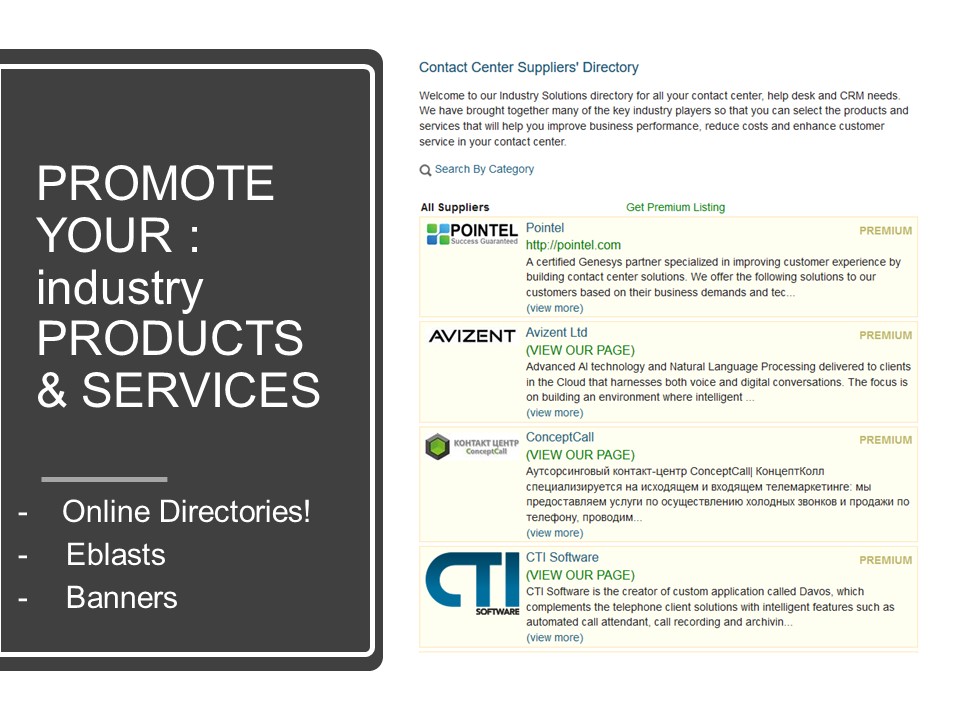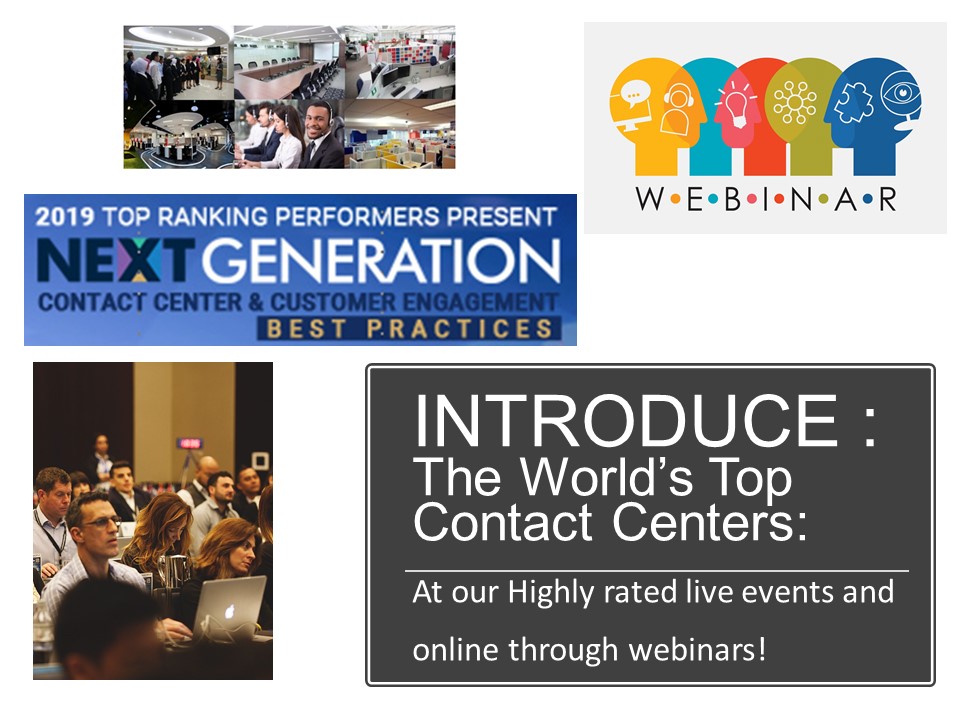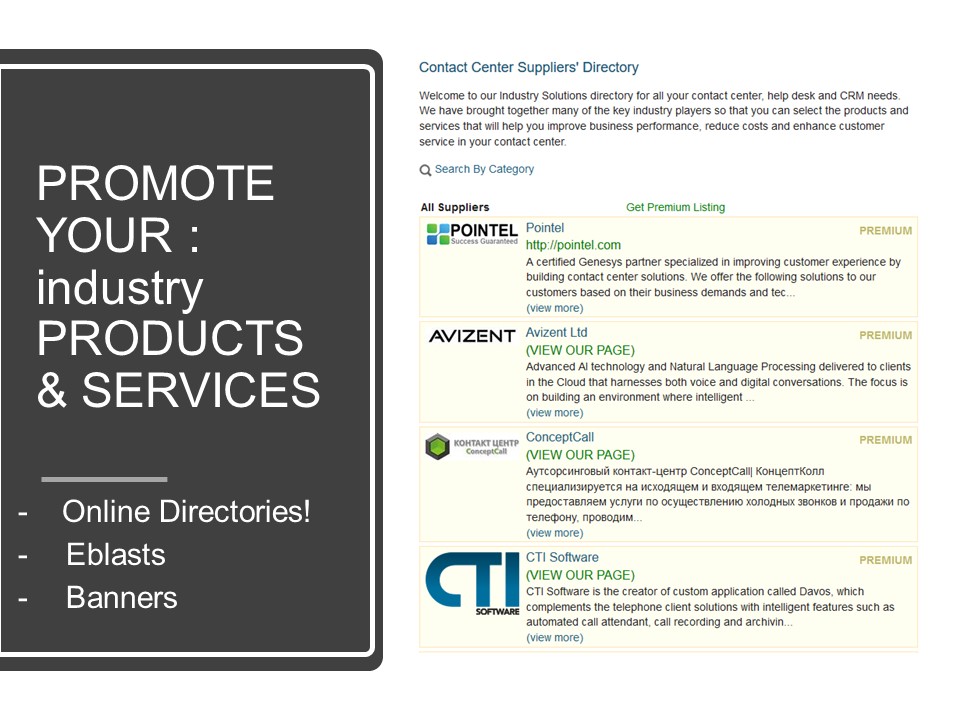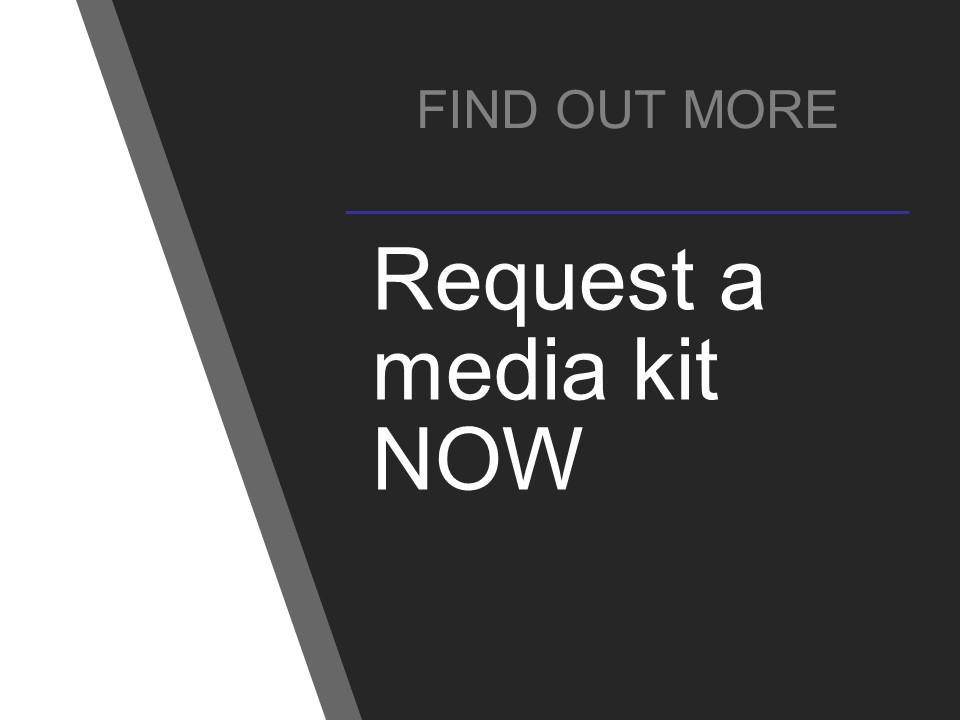 CLICK HERE to download this presentation


Demographics:
Below are some useful charts - we recommend you browse the site and look at who's online now - see list to the right and look at the profiles of our members!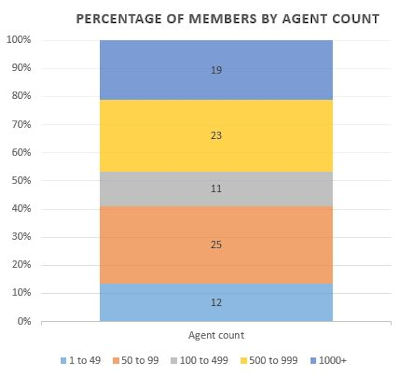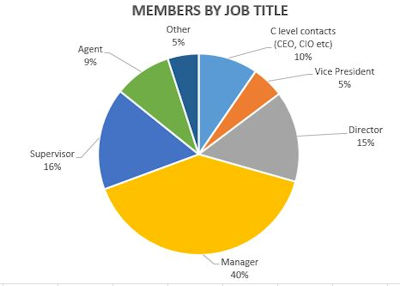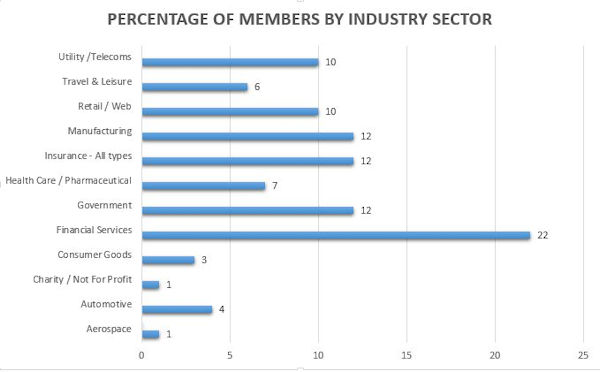 Our range of services include:
Banner Ads (ads on different pages for your solutions)

Online directory listings (being seen on the website when members look for solutions)

Sponsoring awards (the most prestigious contact center awards out there)

Product demos at our events (present solutions and even win awards)
Social media marketing (leveraging the power of our social networks)
e-mail blasts (dedicated messages from you to our members)
Newsletter ads (content in our weekly e-news)
Event promotion (webinars etc)
Request a media kit! click here
and we will help connect you with our members!

If you just want to be listed in our directory, click here for options
Industry Champion Award Leaderboard