Social responsibility
We are passionate in the way we support charities and our community. We run charity auctions at our conferences and are always looking for new ways to encourage the contact center industry to get involved in supporting those less fortunate.
Every year we in our awards programs we present awards for those companies ho do a lot and the award is judged by contact center professionals
We also introduced International Contact Center Week which takes place in September every year and many contact centers who support this celebration also raise funds or use the opportunity to do some charitable work. Please check these links for more
Back to what we do!

Charity auctions - at our events we invite delegates to offer some prizes which we raffle or auction and we dontate 100% of the funds to charity.
Sponsored networking events - we always run at least one sponsored networking event at each of the conferences we run. usually its a bowling event and we charge delegates a small fee to attend but give 100% of this fee to charity.
---
Monty the Moose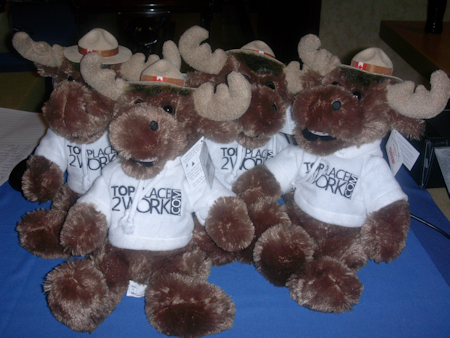 Our mascot for TopPlace2Work raises money for charity. We sell him and 100% of the proceeds goes to charity. This year we are also look to donating one Monty for every Monty sold to a local children's hospital - we are encouraging delegates to dig a little deeper! Visit Monty's Facebook page here

---
Note to this years' conference delegates - help us support our charity drive!
You can pre-order a 2015 Monty from us - each Monty the Moose will cost SGD $40 / 25 GBP/ 25 EURO for one or SGD $60 / 40 GBP/40 EURO for 2 and we will donate all funds to charity plus the 2nd Monty (with your permission and with a special note card from you) will be passed to a child at a local hospital the day after the conference!

Select from our new 2015 Monty's (subject to availability) and if you buy 2 we will also give you an extra hoody (red)!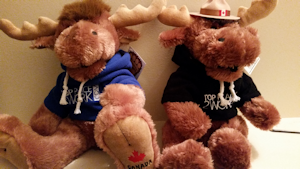 Other items we will be selling for charity at our events (all can be pre-ordered) include:
Top Ranking Performer Mouse Pads at SGD $5 / 3 GBP / 3 EURO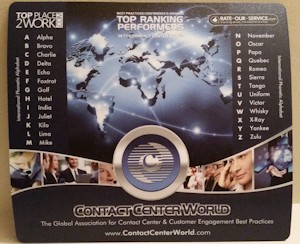 Monty Moose Limited Edition Keyrings at SGD $4 / 2 GBP / 2 EURO each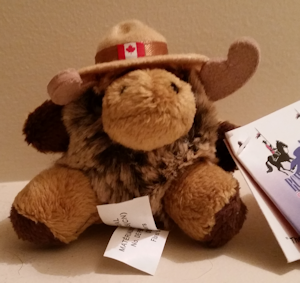 To pre-order your Monty or any of the other items contact Raj Wadhwani using the links below
Members Option: Send Message Non-members: rajw@contactcenterworld.com

We will only accept cash at the event. All orders are on a first come first served basis and subject to availability. Limited supplies at each event.
PLUS - if you are attending one of our events please consider bringing some valuable items we can raffle off at the event
---
Some of the groups we have raised funds for include those shown below:
RONALD MACDONALD HOUSE

Country: Australia

About: Helping families find strength in numbers through a network of local Chapters

It's something we see every day – children healing because they're surrounded by their families. And while RMHC may not be able to make the medicine taste better or erase the pain of a much-needed treatment, we can help lessen the burden for nearly nine million families each and every year. Since 1974, our network of local Chapters have been making children happier and healthier by keeping families together – giving them a place to rest and refresh. A place that feels like home. These programs, tailored to meet the urgent needs of each community, can now be found in more than 62 countries and regions across the globe

Donated: $1,000.00 CAD

Website: http://www.rmhc.org/about-us

---

Lasten Klinikoiden Kummit ry

Country: Finland

About: The Association of Friends of the University Childrens hospitals is a charitable organization, founded in 1993, which supports the five Finnish university childrens hospitals, development and research, and attempts to improve the comfort of patients during their hospital stay. Over recent years, the association has placed significant attention on the mental health work of children and adolescents. During 2012, the association collected 1, 7 million euros for the childrens hospitals and pediatric research.

Donated: 1,000.00 EUROS

Website: http://www.kummit.fi/

---

UNICEF

Country: Global

About: UNICEF has saved more childrens lives than any other humanitarian organization. As part of the U.N., UNICEF is active in over 190 Countries.

UNICEF was created with a distinct purpose in mind: to work with others to overcome the obstacles that poverty, violence, disease and discrimination place in a child's path. We advocate for measures to give children the best start in life, because proper care at the youngest age forms the strongest foundation for a person's future.

Donated: $4,000

Website: http://www.unicef.org/

---

DOCTORS WITHOUT BORDERS

Country: Global

About: We are Doctors Without Borders/Médecins Sans Frontières (MSF). We help people worldwide where the need is greatest, delivering emergency medical aid to people affected by conflict, epidemics, disasters or exclusion from health care.

Donated: $4,300.00 CAD

Website: http://www.doctorswithoutborders.org/

---

MAKNA

Country: Malaysia

About: MAKNA (Majlis Kanser
Nasional or the National Cancer Council) is a not-for-profit social enterprise mainly tasked to pool and utilise every effort, expertise and financial aid
from every faction of society, and to fight cancer and reduce the related pain, suffering and morbidity that cancer patients and their families often experience. MAKNA registered under the Register of Societies on 10th November 1994
and officially launched on 30th March 1995. MAKNA was founded by Dato'Mohd Farid Ariffin.



Donated: $500.00 USD

Website: http://makna.org.my/

---

HUMANE SOCIETY (THUNDER BAY)

Country: Canada

About: The Thunder Bay & District Humane Society is a non-profit organization, dedicated to providing care and shelter to animals in need and investigating and enforcing animal cruelty laws. We are an open door for life shelter offering food, veterinarian care and shelter to animals who have been neglected, abandoned, abused, or whose owners simply can't care for them anymore.

As an affiliate of the OSPCA we are empowered to enforce animal cruelty laws in the District of Thunder Bay. We are a financially independent non-profit organization, funded entirely by our own fundraising efforts, donations from the community and adoption/bring-in fees.

Donated: $700.00 CAD

Website: http://www.tbayhumane.ca/

---

JAPANESE RED CROSS

TSUNAMI APPEAL

Country: Japan

About: The Japanese Red Cross Society is the Japanese affiliate of the International Red Cross. Its headquarters is located in Tokyo and local chapters are set up in all 47 prefectures. 15,530,000 individual and 220,000 corporate members belong to the society, which operates 92 Red Cross hospitals and 79 blood centers all over the country. The Japanese Red Cross conducts relief activities when major disasters take place. Large earthquakes which frequently occur in Japan are an area of work for the society.

Donated: $6,000.00 CAD

---
Other donations made by ContactCenterWorld.com

97,000 Japanese yen to the City of Hirosima (Japan) Greenery Policy Section Landscape Division
Hiroshima is the capital of Hiroshima Prefecture, and the largest city in the Chugoku region of western Honshu, the largest island of Japan. It is best known as the first city in history to be targeted by a nuclear weapon when the United States Army Air Forces dropped an atomic bomb on it at 8:15 a.m. on August 6, 1945, near the end of World War II.
website: http://www.city.hiroshima.lg.jp


4,000 Turkish Lira to Türk Egitim Vakfi-TEV (Turkey)
TEV gives scholarships to successful students that are devoted to the principles and reforms of Atatürk, but lack financial support. All over Turkey, students who study at Technical and Industrial Vocational Schools, Vocational High Schools, High Schools, Universities, Master's and Doctorate Programs can benefit from scholarships. Scholars are chosen by a committee, which is created by their own educational institution that includes one representative from TEV.
website: http://english.tev.org.tr

Note: ContactCenterWorld.com currently have residual funds to donate to good causes. This summer we plan to donate Monty Moose we have purchased to sick children in Singapore and Orlando. We also plan to donate to an Orphanage in Malaysia and to Air Bersih Sarana Umum in Indonesia in the name of one of our Contact Center World dear friends who passed away last year - Rahmat - these funds will go towards building a new hygine station.